Imagine it's around 4pm and a sprinkle of rain is just starting to fall outside. You sit in the office thinking about how wonderful it would be to have a small snack by your side.
---
Related Articles:
- Hẻm Gems: Bún Thịt Nướng Bà Tám @ 299 Võ Văn Tần
- Hẻm Gems: Crabs Galore @ Quán 94 Chính Gốc
- Hẻm Gems: Chocolate Coconut Smoothies @ Le Thi Rieng Smoothies
---
If you're in the District 3 area, there is a cure for your late-afternoon cravings: a bánh bao chiên (golden fried bun) from the food cart on Ly Chinh Thang.
Everyday, a golden fried bun cart appears from 4pm to 7pm just a stone's throw from the Women's Cultural Center of Ho Chi Minh City. This area is quite busy in the late afternoon, with several other vendors and sidewalk coffee shops, but if you look for 151 Ly Chinh Thang you'll see the cart just outside.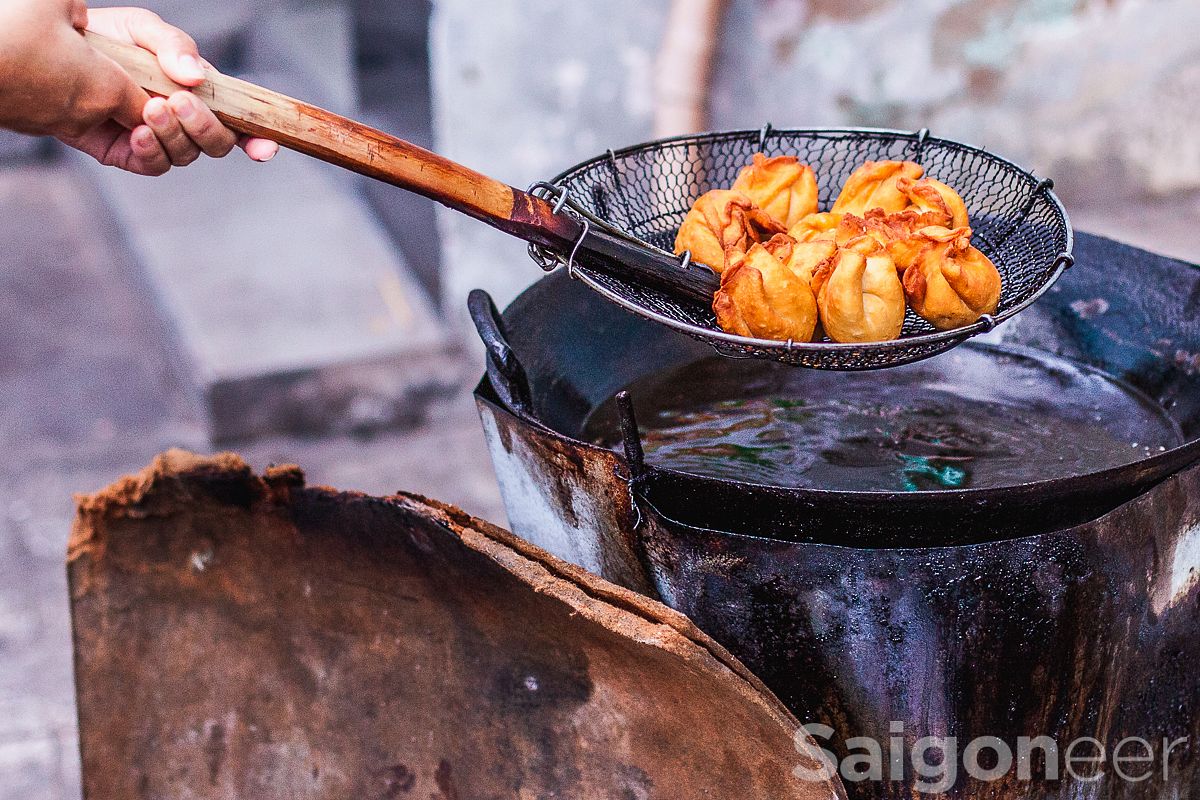 Bánh bao chiên is the Vietnamese name of the dish. Its preparation can be broken down into these simple steps: a wheat dough is prepared and divided into small pieces, rolled flat and filled with pork, mushrooms, jicama and a mystery seasoning. The dough is then wrapped around the filling, pinched at the top to form a bun and deep fried in oil.
On my most recent visit to the cart, I had the chance to watch this process and even tried it out myself. First, the vendor pulled out a preprepared ball of dough and started to tease it into smaller pieces. These have to be just the right size for each bun.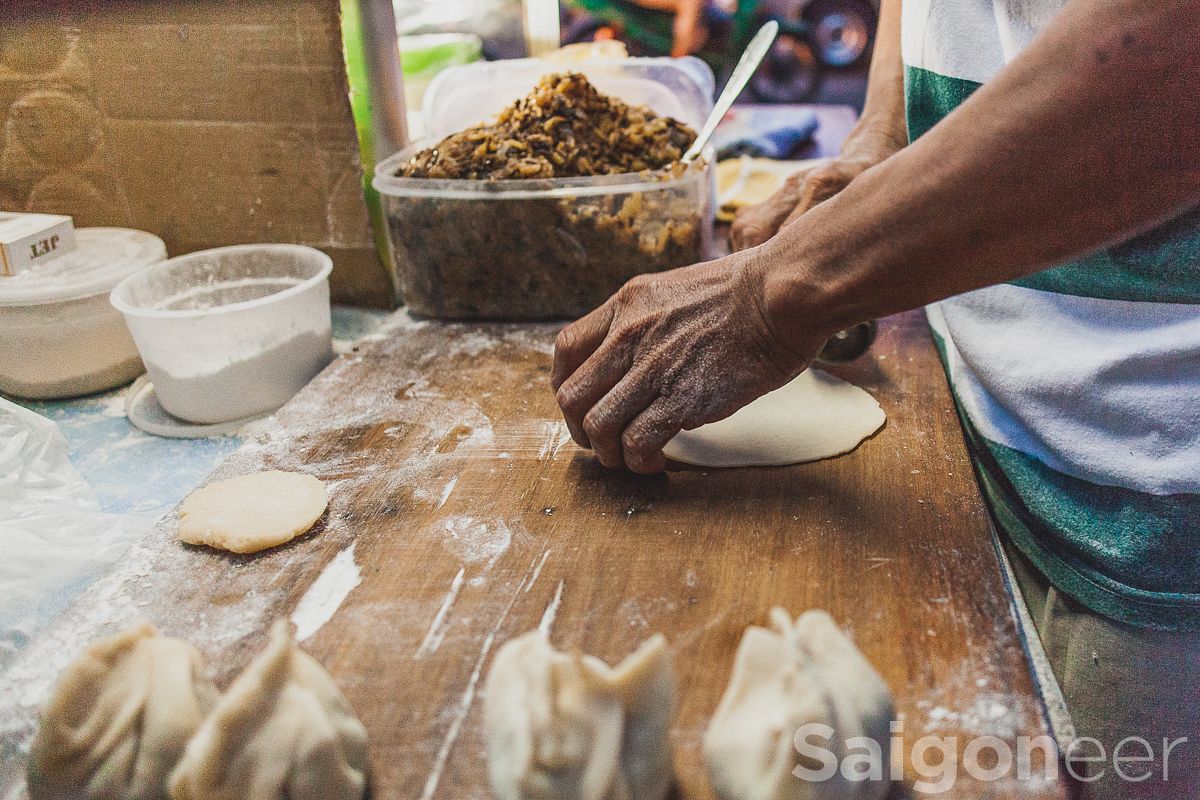 Next, the vendor made use of an impromptu rolling pin – actually a customized water pipe – to flatten the dough. Using the back of his palm, he squished and rolled the dough at the same time. Speed and force are both required for this process; otherwise, the dough sticks to the pipe.
After our own pathetic attempts at crafting these buns, we realized it's not just food that he's selling but also the skills and experience he's managed to collect over the past 30 years.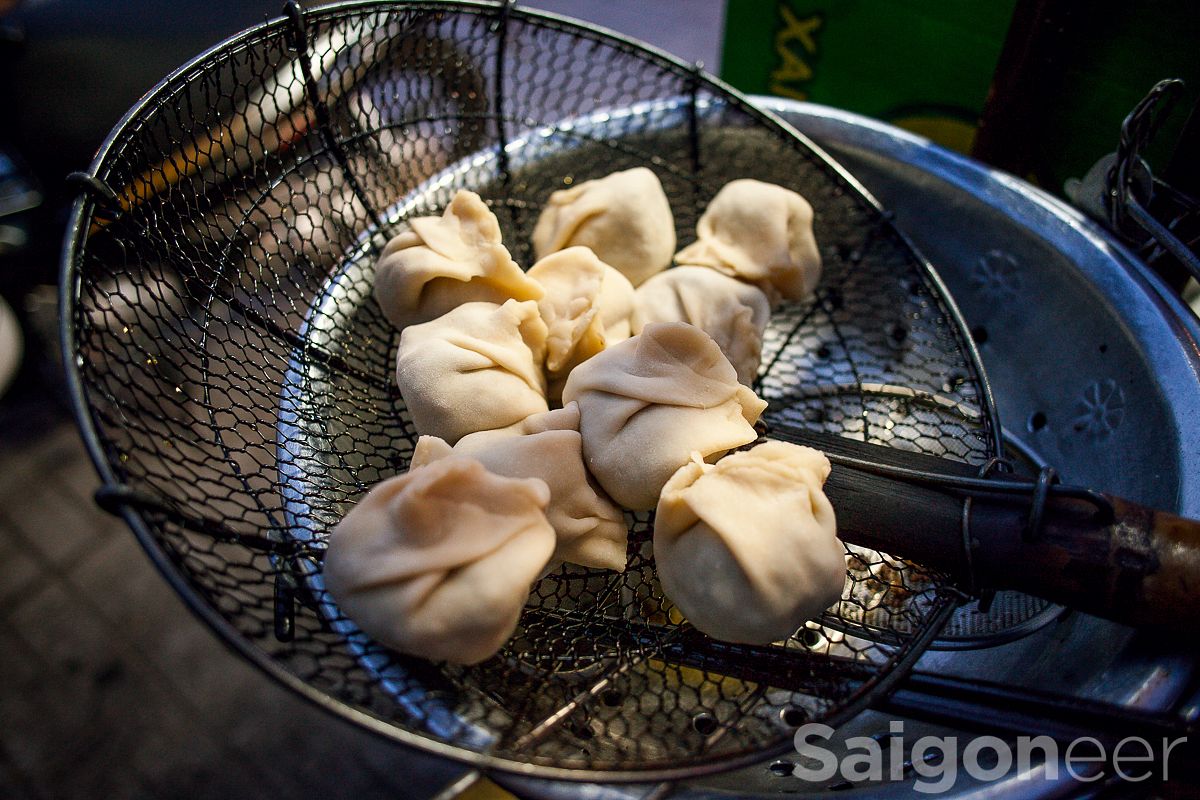 Even though they're a bit pricier than other carts – VND 6,000 each – these ones are well worth it.
I was curious about what led this purveyor of delicious fried buns to start his small business, so I asked. The answer was pretty unexpected: he had worked in a bakery from the time he was 16 and, after learning from his experience there, the vendor broke away to open his own bakery in his 30s.
After a ton of legal bullshit and other building troubles, he closed the bakery 16 years ago and took his business mobile, investing in a small food cart. Thanks to his old jobs, the vendor was able to experiment with dough and create his own secret bánh bao chiên recipe, which is still a hit to this day.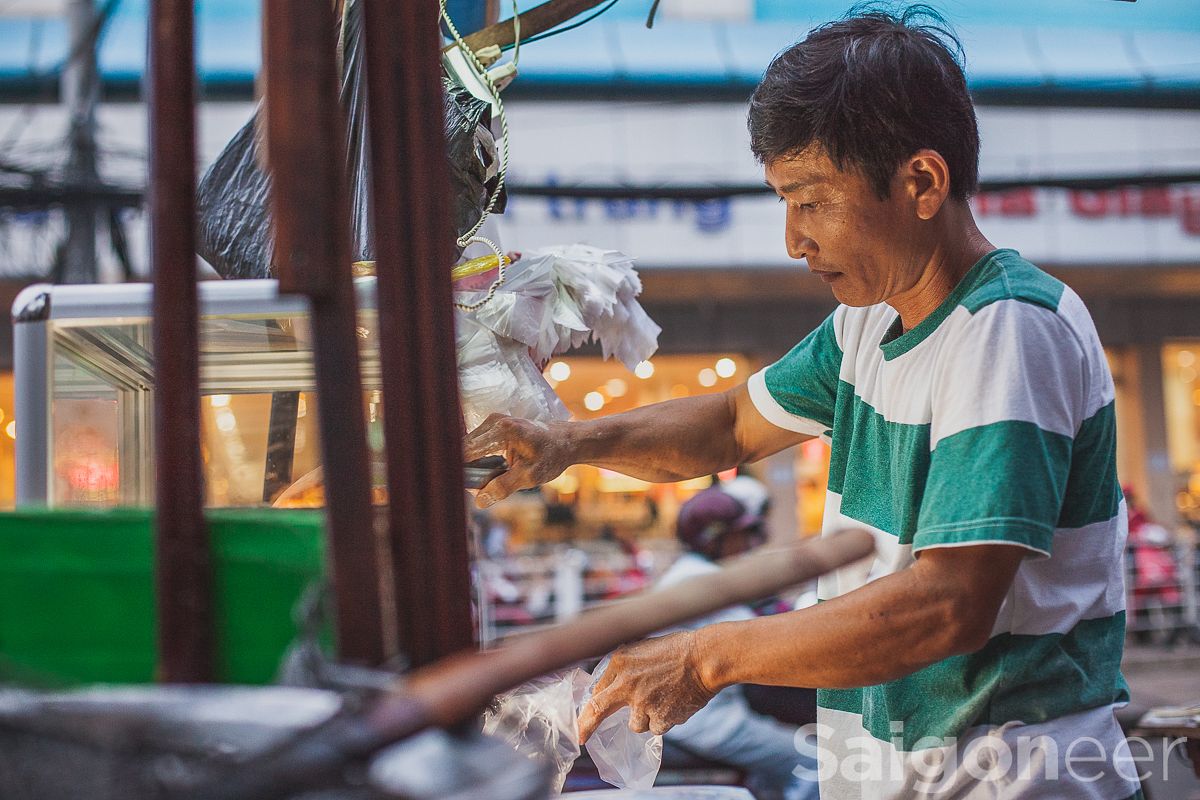 In addition to an excellent fried bun, the vendor also sells bánh bò and bánh tiêu. Bánh bò is a sweet pie with chewy texture, made from steamed flour and sugar. Bánh tiêu is a flattened wheat dough that somehow expands beautifully in size when it's deep fried. These two dishes usually go together but you can also eat them separately since the taste of the two are quite different.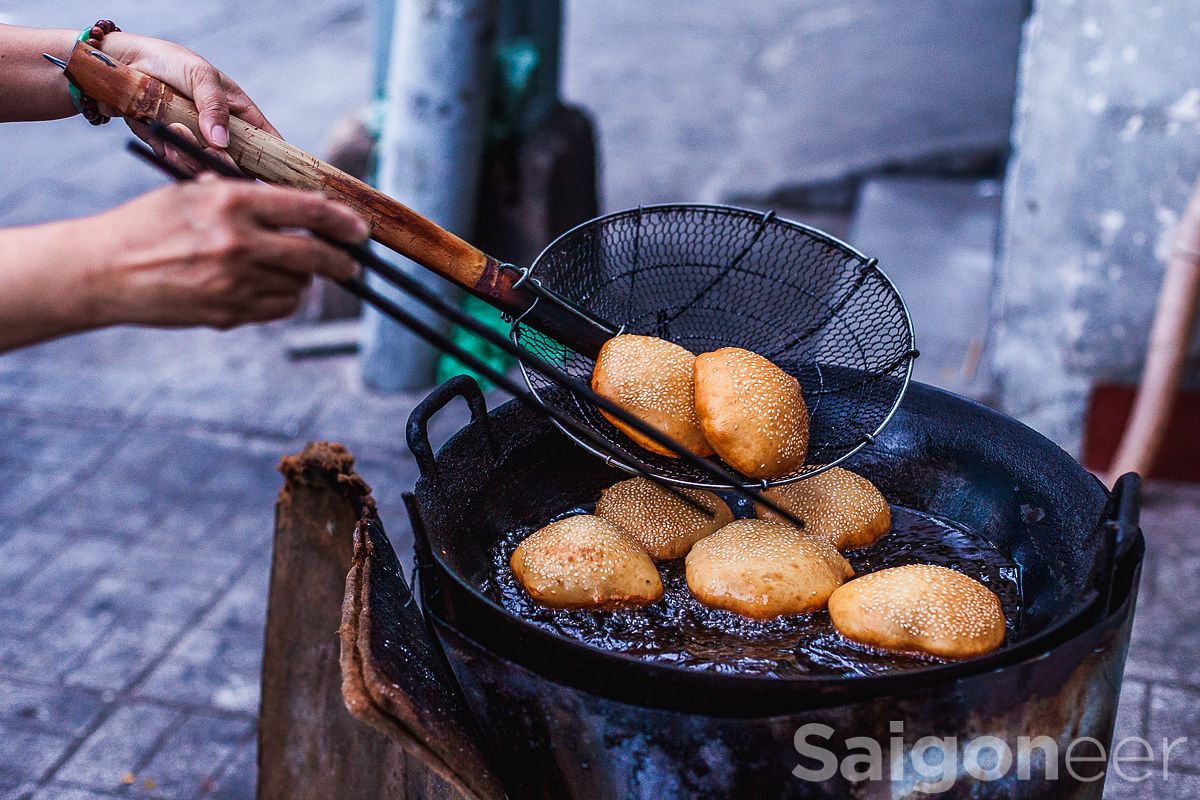 This cart only offers take away, which is probably best since the area is not so quiet anyway.
To sum up
Taste : 5/5
Price : 4/5
Location : 3/5 (Ly Chinh Thang is a one-way street. You'll want to turn right at the intersection of Truong Dinh)
Friendliness : 6/5
Atmosphere : 4/5
This spot is quite busy with a nonstop flow of motorbikes.
Núm is a street food addict who has been eating his way through Saigon for 25 years.
Bánh bao chiên, Bánh tiêu, Bánh bò
Lý Chính Thắng, Q.3