Let's play a game. I tell you a word and you tell me the first thing that comes to mind. Here goes: chicken.
If you are like me, you said "food". Or perhaps "wings" (also food). Or perhaps "sandwich" (more food). Possibly even "eggs" (still food). No matter your background, no matter your culture, it is a universal truth: sauteed or fried, boiled or baked, when someone says "chicken", you think of a good meal.
But while you may be into wings or drumsticks, breasts or feet, there is another part of this particularly delicious bird that's worth mentioning: the ass. Better known as phao câu, these savory morsels of goodness are sometimes discounted by diners, but as is true of all street food specialties, it's all about where you go.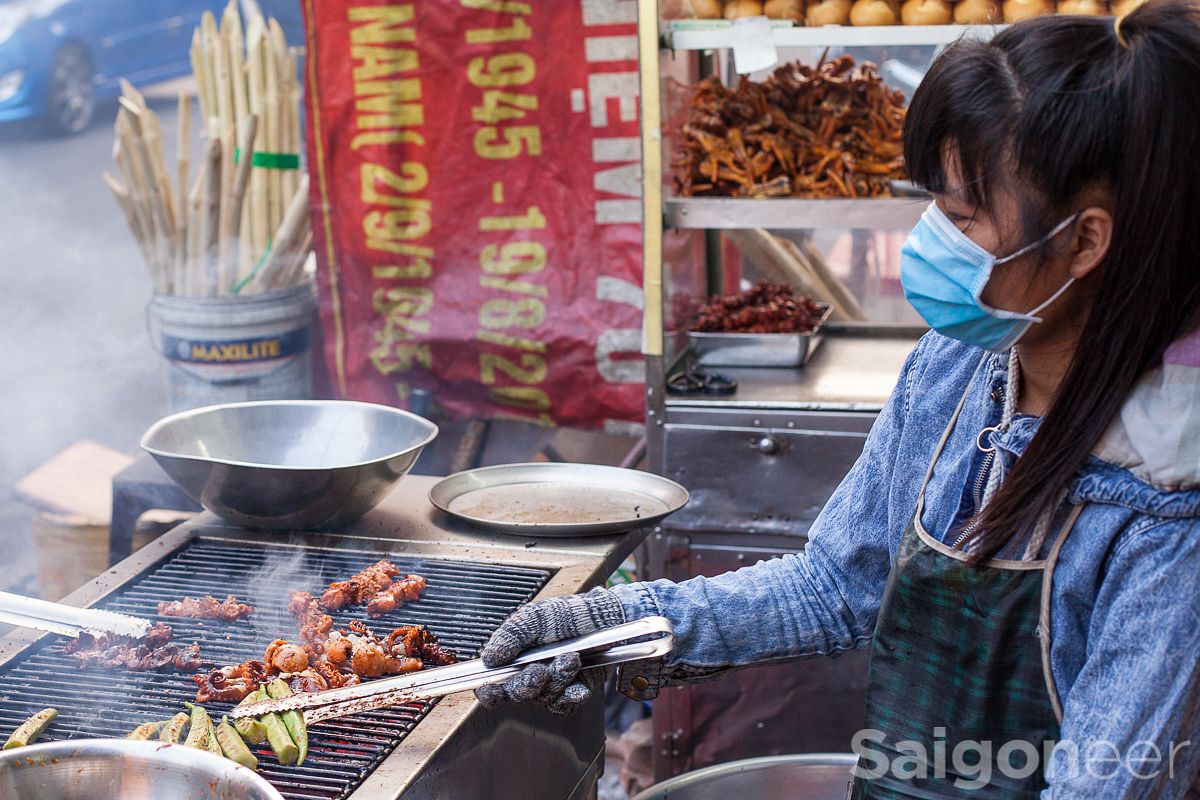 A small, dingy spot in Binh Thanh District, Ga Nuong Anh Tuyet has a reputation for serving up some fine chicken ass. The place is pretty standard: roadside barbecue, no air-con and a constant buzz of activity right outside. The staff are young, the chairs are tiny and the grill is practically on the street.
We were the only customers when we arrived. The staff stood by the barbecue slicing vegetables in preparation for the evening rush. Our order included phao câu, duck tongues, grilled okra and barbecued squid. It didn't take long to get the food and after some picture-taking, we dug in.
For me, it was a tie between the phao câu and the grilled squid; both were excellent. Thanks to the barbecue, the former is crispy and firm on the outside and fatty and tender on the inside. No cartilage, no bones, just piping hot and delicious. The squid was also a hit: not too chewy, and with the green chili sauce, utterly delicious.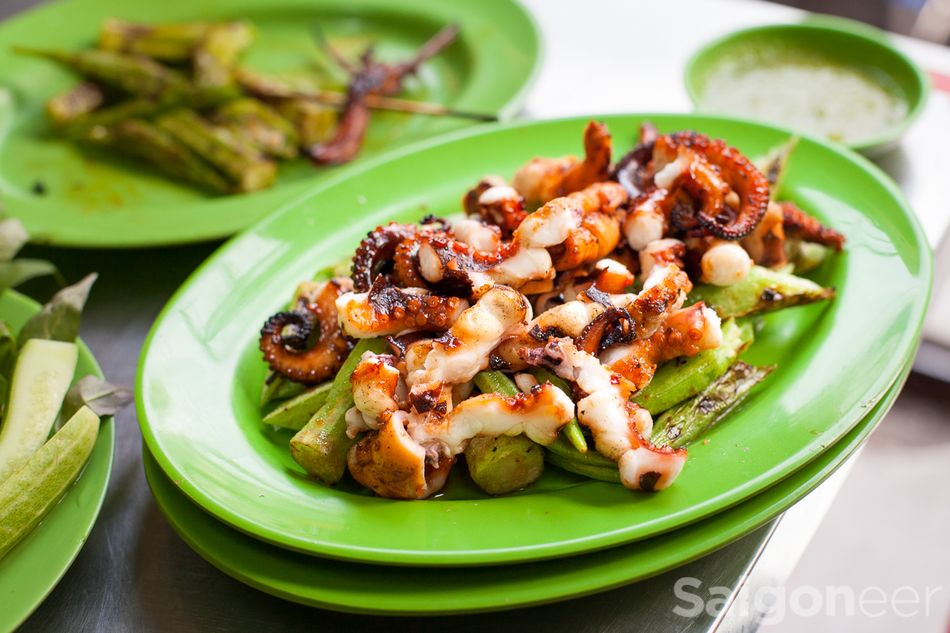 As for the duck tongues, I am still confused as to the anatomy of a duck because there was a bone attached. How does that work? Apart from logistics, there wasn't much meat to enjoy here, so I give it a pass.
The okra, however, was a worthy supplement to all of the greasy barbecue we consumed along with a few ice-cold beers. All told, Ga Nuong Anh Tuyet makes for a top-notch nhậu spot and well worth a visit. If you're especially squeamish, there are always wings available, but it's better to be open-minded; the phao câu might surprise you.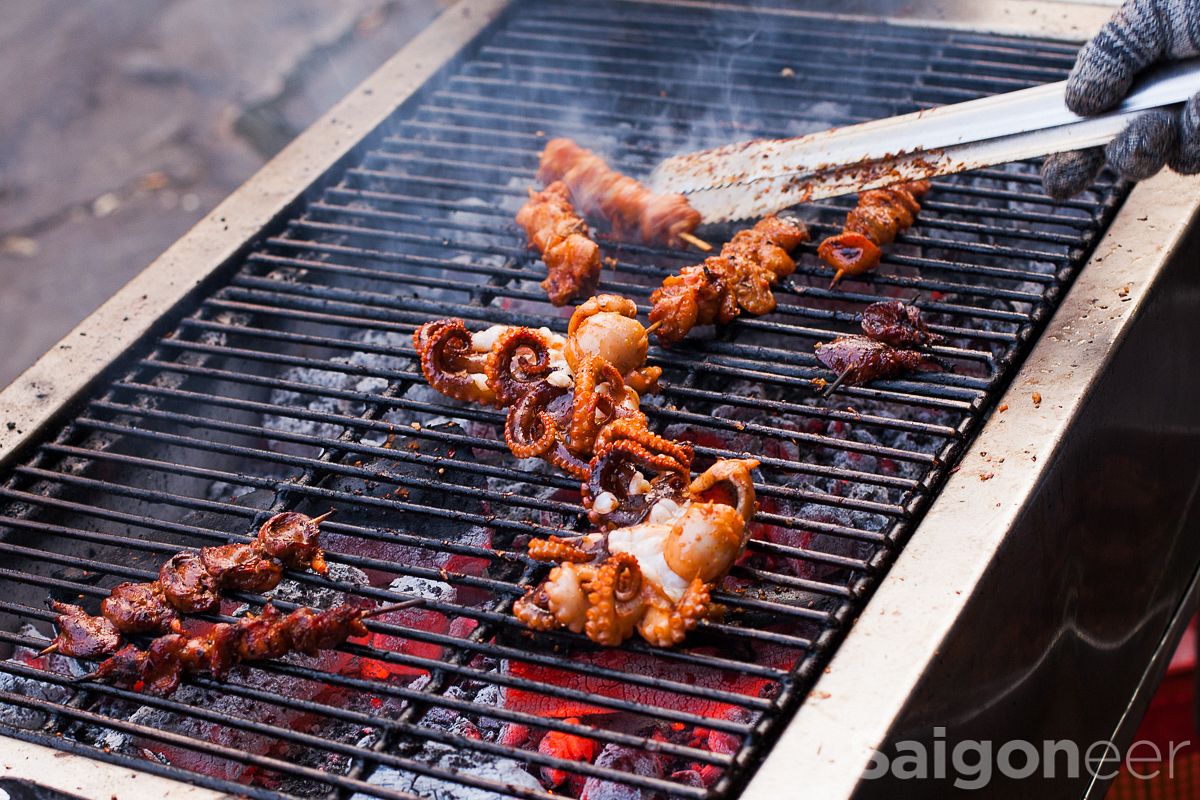 To sum up:
Taste : 5/5
Price: 4/5
Atmosphere: 3/5
Location: 3/5
Friendliness: 4/5
Kyle likes eating, walking down random hẻms, and drinking enough cà phê đá to kill an elephant.

Ga Nuong Anh Tuyet
71 Ngo Tat To, Binh Thanh District

---

Related Articles:
---