Across from Ben Thanh Market sits a massive, open pit that will eventually serve as the base for a set of gleaming, modern towers housing the likes of a six-star Ritz-Carlton Hotel. But just beyond the cranes and construction site ambiance sits a modest, two-story art deco structure home to Marou, Faiseurs de Chocolat's latest creation.
The building at 169 Calmette has been rejuvenated in recent years by new arrivals like Cafe-Restaurant, a second location of the Craig Thomas Gallery and a small coffee shop, bringing this colonial-era gem to the forefront of Saigon's modern urban landscape.
"We saw this place not long ago," Marou cofounder Samuel Maruta tells Saigoneer in what is now a bright, colorful open space. "It was dark and dirty, but the building has character."
Sitting there, the shop seems obvious. Though it's a brand new addition to the block, packs of locals, expats and tourists flood the store each day, noshing on the chocolate delights encased behind the counter. Others extend selfie sticks to get a full frame of themselves surrounded by everything from cacao pods and chocolate bars to a 1930s-era cocoa roaster, bought on eBay in France and shipped to Vietnam (yes, it still works). As if international press and the distinction of helping Vietnamese cocoa achieve fine flavor recognition weren't enough, Marou is now reaping the rewards of their new cafe as well.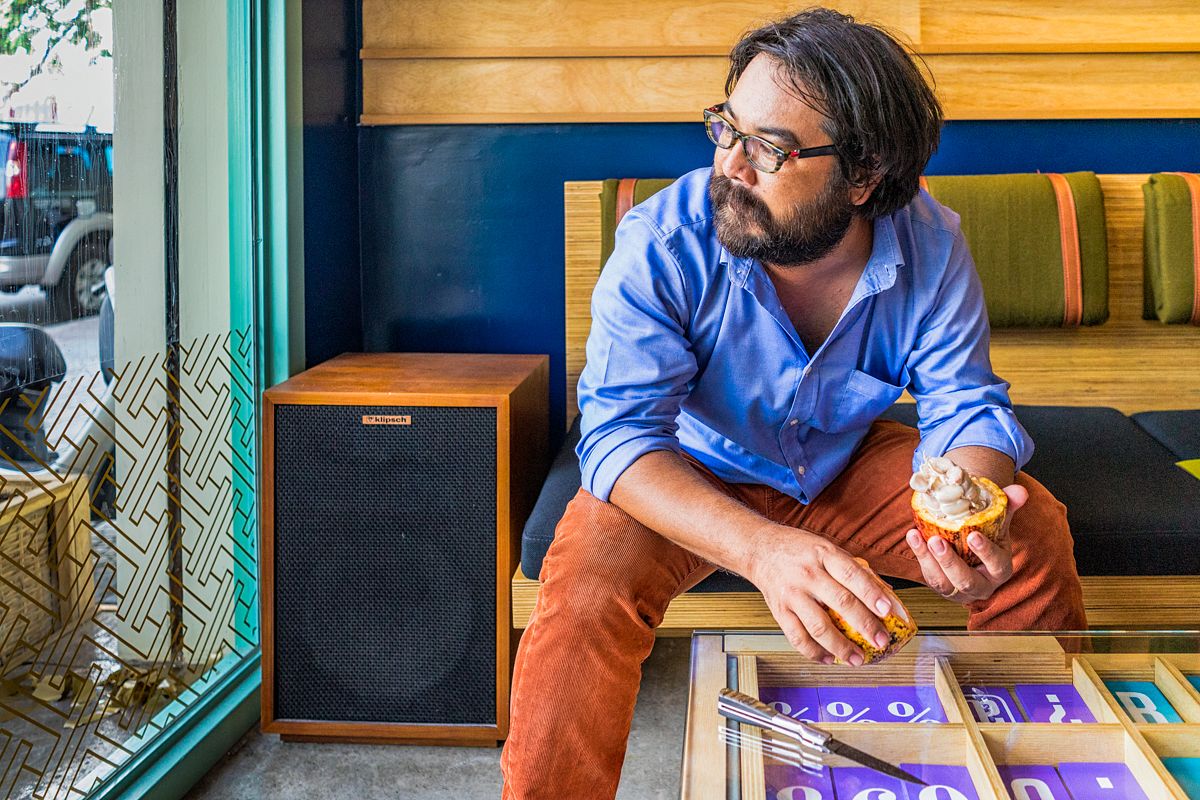 But while the idea for a brick-and-mortar shop to house Marou's chocolate has been in the works for years, the stars only recently aligned for Maruta and his fellow cofounder, Vincent Mourou.
"The idea was there, and then for practical reasons it had to be abandoned," Maruta explains. "But we got ready. Everything we've been doing the past few years: getting manufacturing right, building a factory, getting supply chains set up – I don't know if it's obvious from the outside, but the chocolate is as good as the cacao – has led to this. The idea is to get some more exposure."
Five years ago, after opening their factory, the Marou duo was inundated with requests for visits. Maruta and Mourou accommodated this wish for a number of chocolate fans, however it soon became apparent that such visits were disruptive to operations. Instead, the pair began to develop a new concept, hoping to house both a shop and a factory under the same roof. Paperwork and zoning issues later pushed the project to the backburner, where it slowly evolved into the current Calmette showroom for Marou products.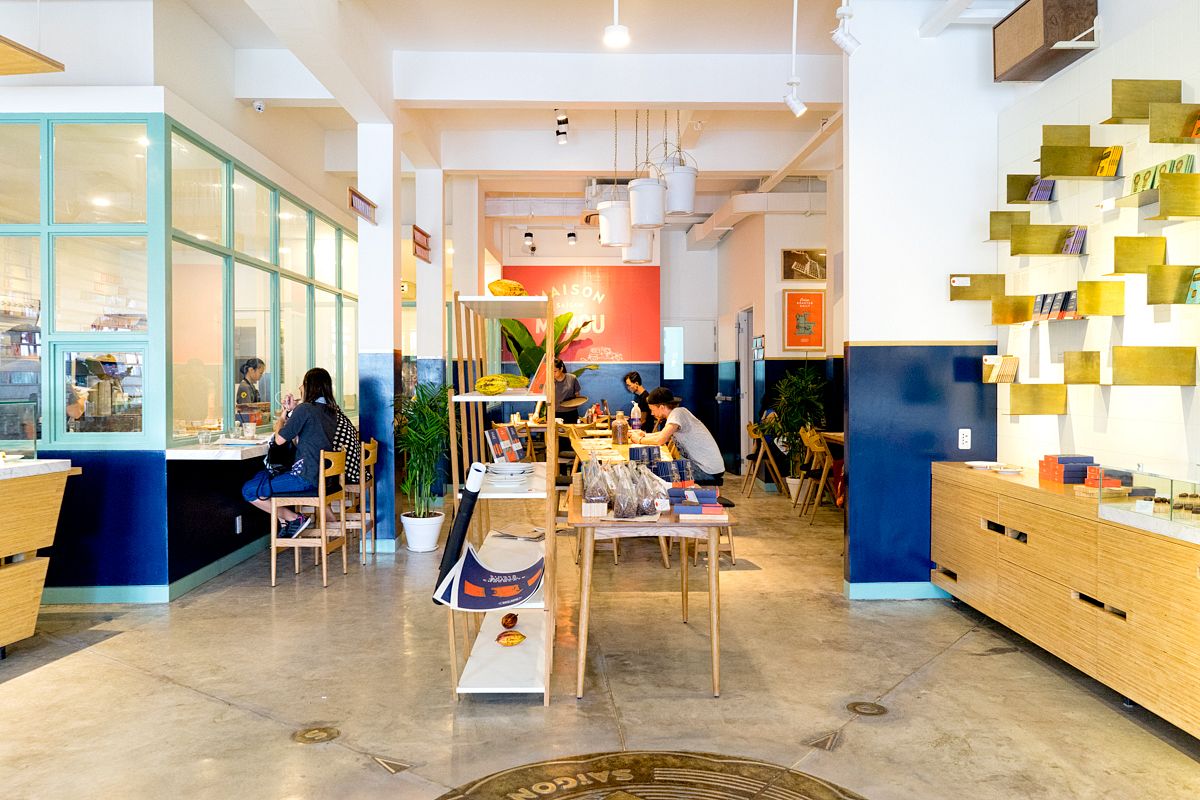 Visitors to the shop will be exposed not only to an open, warm interior but also the creations of French pastry chef Stephanie Aubriot.
"We met her about three years ago," says Maruta. "She was part of the Michel Roux team, who opened La Maison 1888 in Da Nang. Her father, grandfather and great-grandfather were all bakers, so she started baking in the family business. But because she's a real perfectionist, she sought to learn from the best and ended up working for Oliver Bajard in Perpignan in the south of France."
It was Marou's chocolate and a number of conversations with the owners that led Aubriot to leave the Da Nang kitchen of Michelin-starred Roux to lead the back-of-house team at Maison Marou.
For those looking to enjoy some non-chocolate-based café fare it's best to look elsewhere, as Marou prefers to stick to what it knows. "We made a conscious decision not to have any savory items," says Maruta. "Nothing at all, not even eggs for breakfast. We thought, 'Let's be a pure player instead of a pastry-chocolate café.'"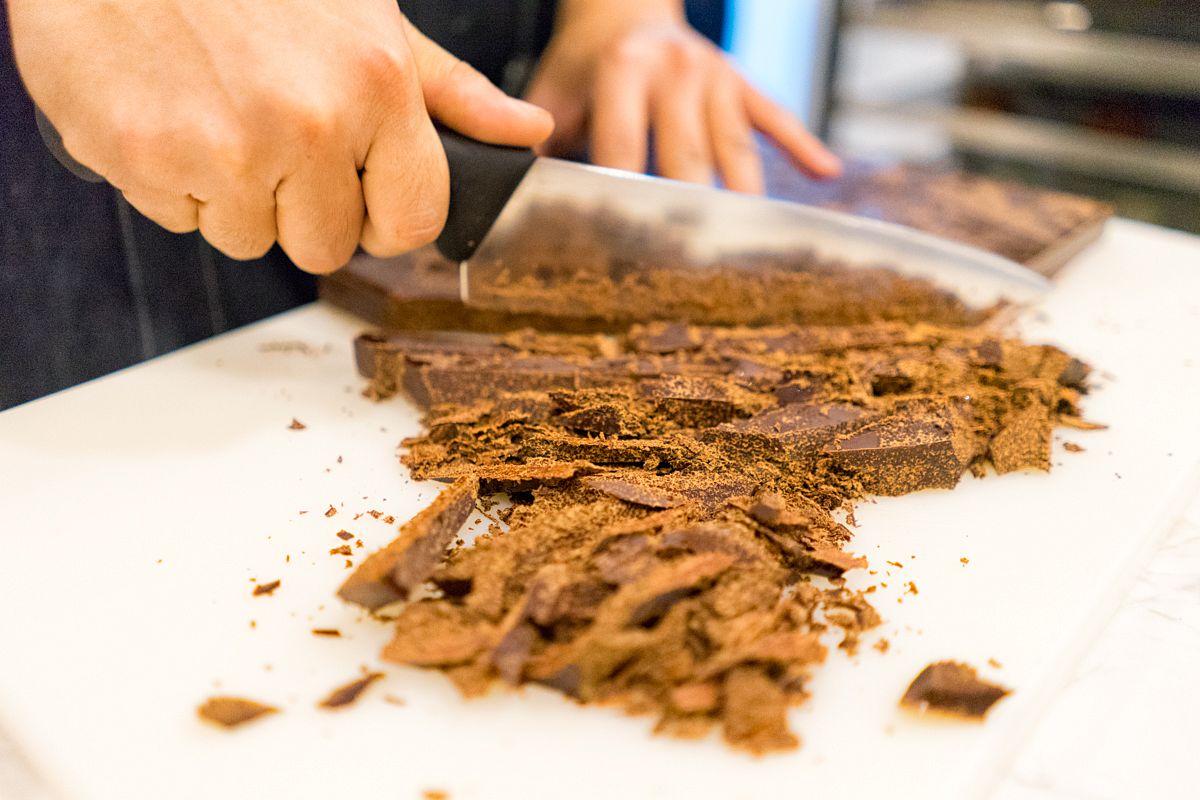 The shop lives up to Maruta's word: there's no shortage of chocolate here. In the back prep area, a chef breaks up notebook-sized bricks of chocolate for a number of items, including their extravagant hot chocolate, closer in relation to a milkshake than the powdered variety served across the globe. The secret? Chocolate, more chocolate and a bit of chocolate on top of that.
"We have little balls of hot chocolate powder that we made here," Maruta explains. "They look like little truffles made of three ingredients: pure unsweetened cacao mass, our Lam Dong 74% chocolate and pure cocoa powder."
Altogether, these elements have proven to be a recipe for success thus far, though Maruta is measured in his optimism. "It's our third week and it's growing like crazy. We had a bit of anxiety," he says. "But so far it's been successful. We see people coming back, giving good feedback on the pastries and chocolate. We think the quality of our offerings can make sure that we're ahead of the curve."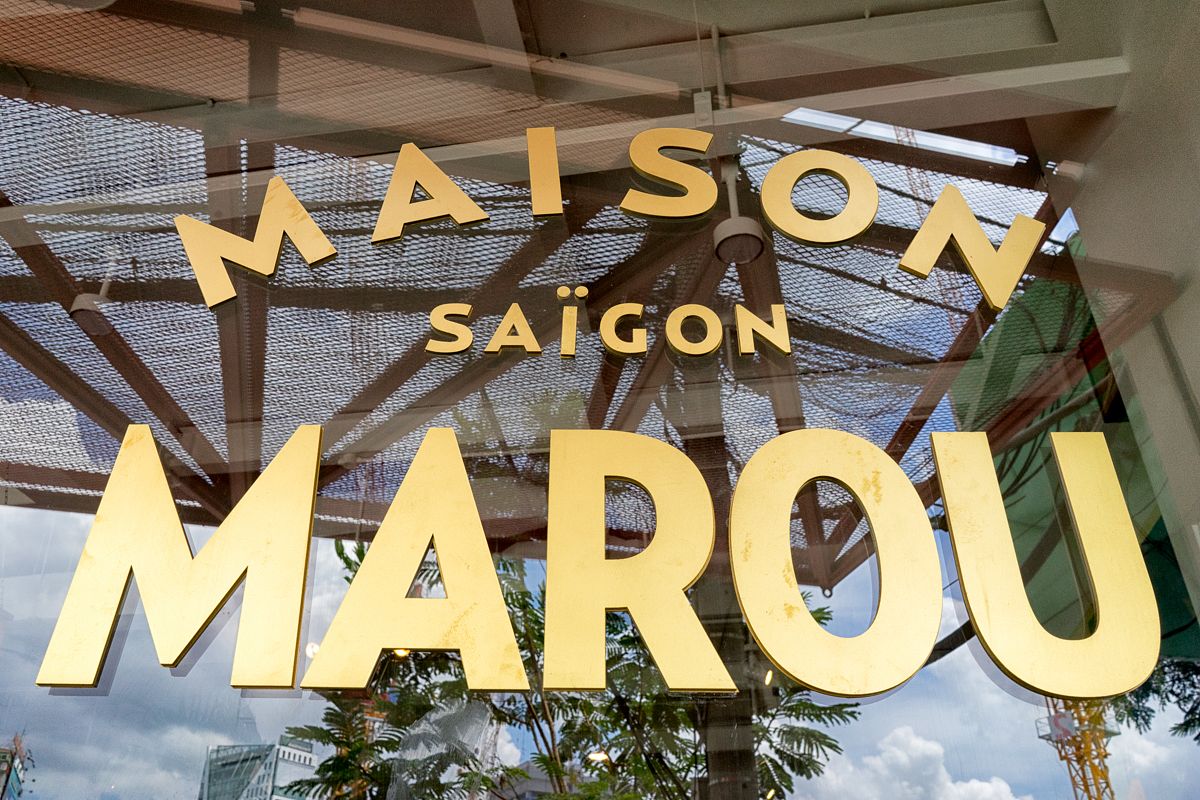 While the Marou duo is considering a similar project in Hanoi, for now their focus is on the Saigon location and with good reason.
"This thing has to work otherwise we're going bankrupt," Maruta says with a slightly nervous chuckle.
Something tells me they're going to be just fine.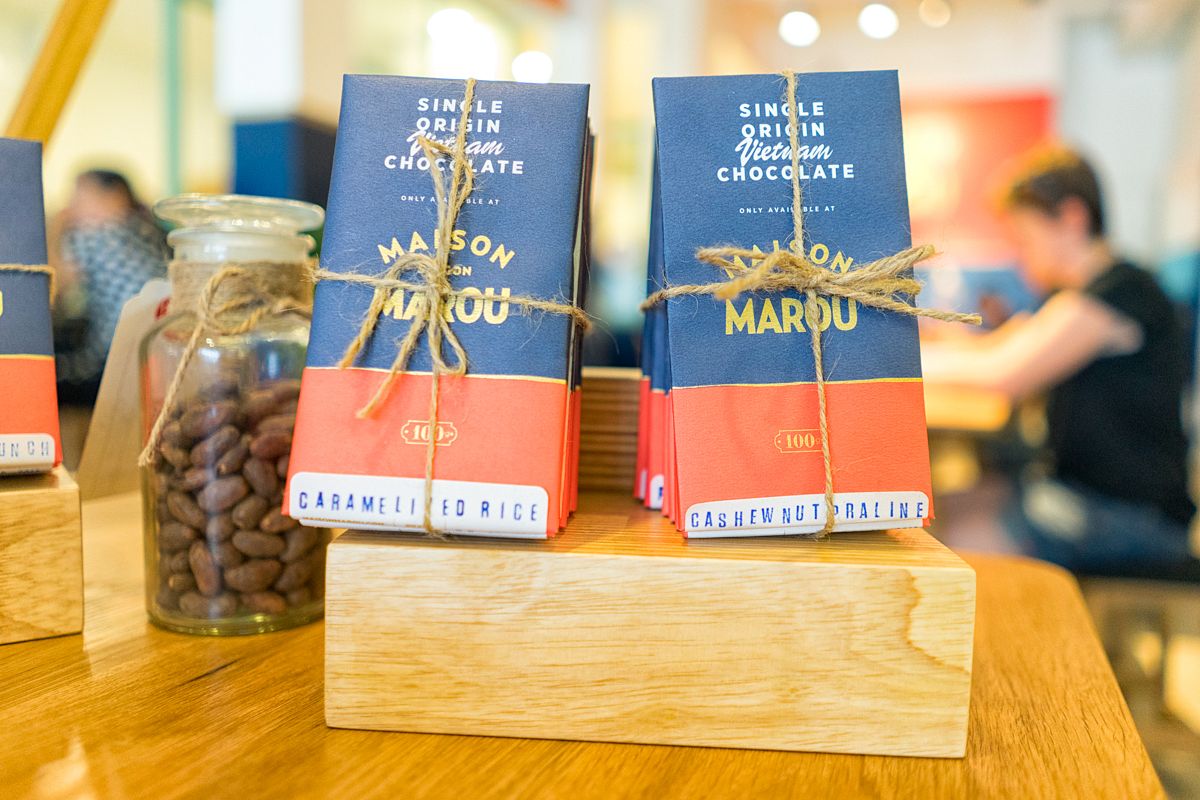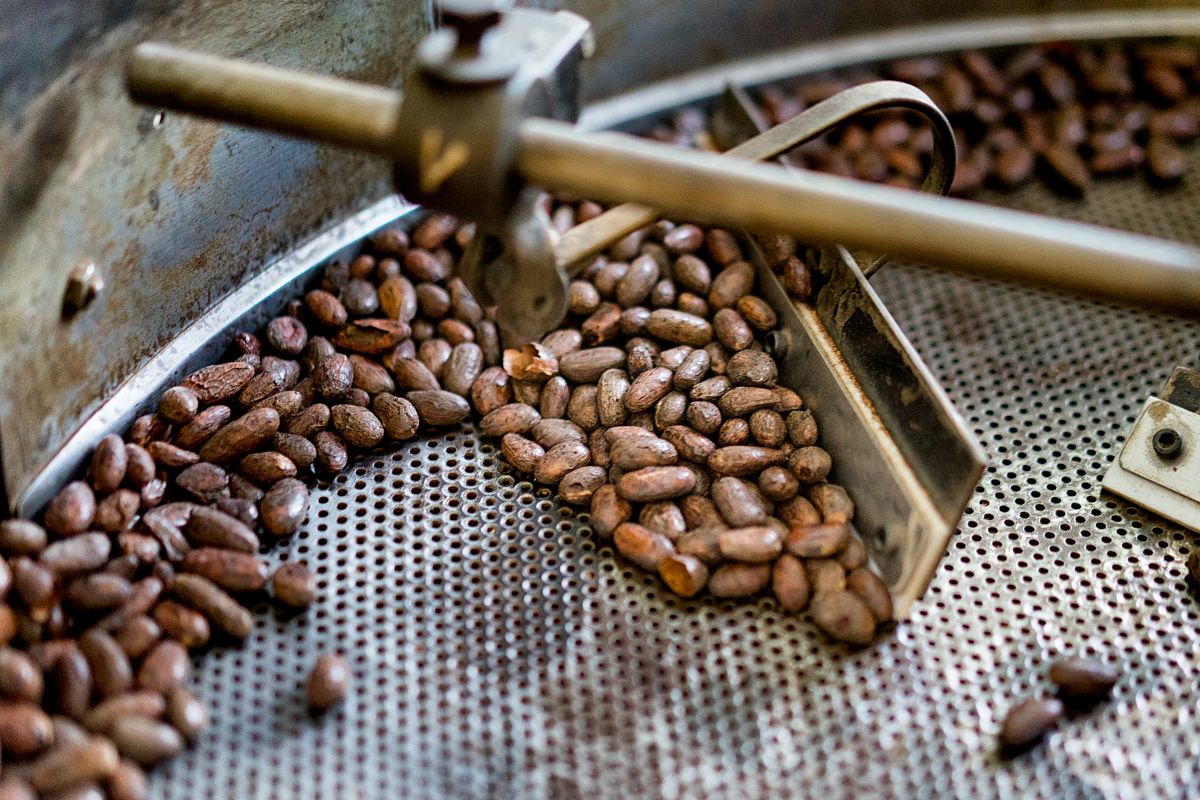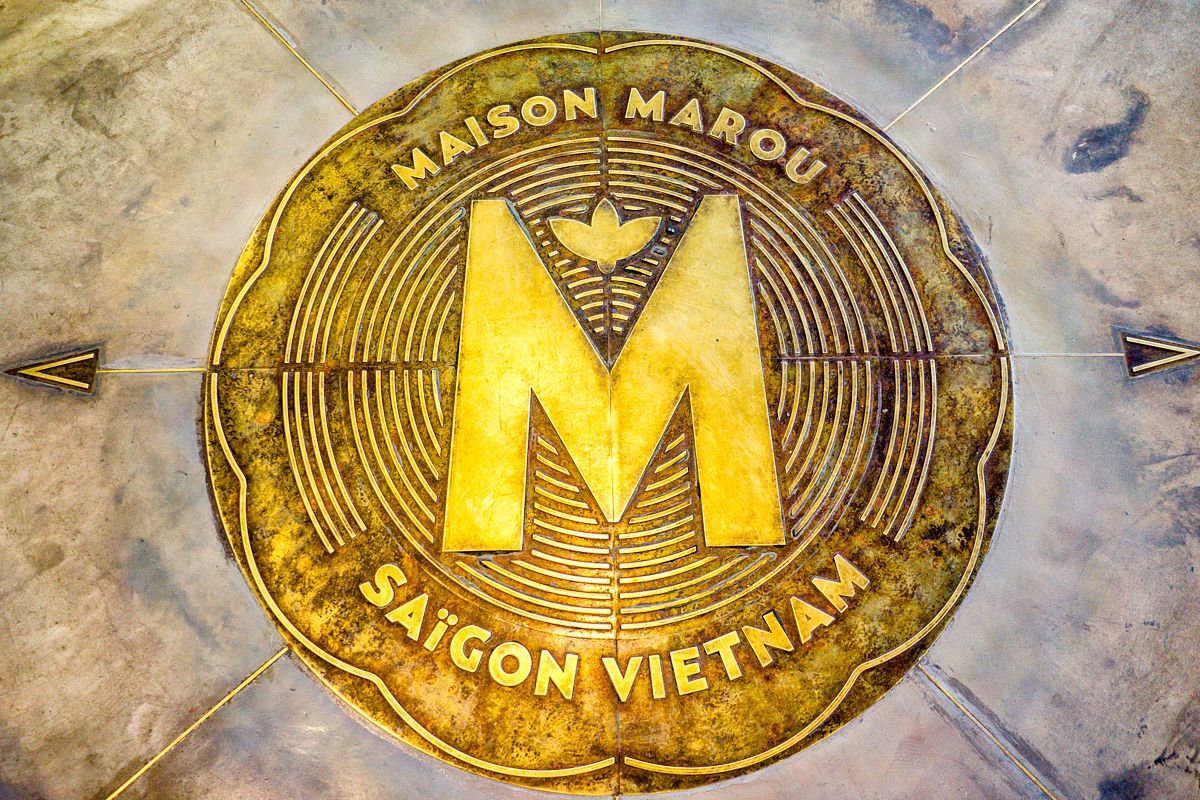 ---

Related Articles:
---