While many of our culinary adventures take us out of our downtown comfort zone, there are a few gems hidden among the office buildings and skyscrapers of District 1.
One such oasis is Jungle Bar, a joint that serves up northern Vietnamese classics in addition to a standard menu of juices, coffee and beer. Located in a small hẻm of 3A's Alternative Art Area, Jungle Bar provides important – and cheap – access to Vietnamese food in a neighborhood that is largely Japanese in its offerings.
The Hanoian owners – Huong and To – used to run a successful restaurant in Da Lat but relocated to Saigon not long ago, bringing with them a few intricate northern specialties. They've also brought a bit of the Central Highlands as well with much of their produce imported from Dak Lak province.
Though there are several options, bánh đúc (VND20,000) is the star of this show. Brought in fresh each day just before lunch, the chefs spoon generous amounts of sweetened fish sauce, fried shallots, ground beef, sliced mushroom and dried chilis over a bed of gelatinous rice. Straddling the line between sweet and savory, this dish packs one of the strongest and complex flavor punches in Vietnamese cuisine.
Not far behind the bánh đúc is the xôi xéo (VND20,000), a bowl of yellow rice topped with mung bean paste and your choice of chicken or lạp xưởng, the dark red Chinese-style sausage.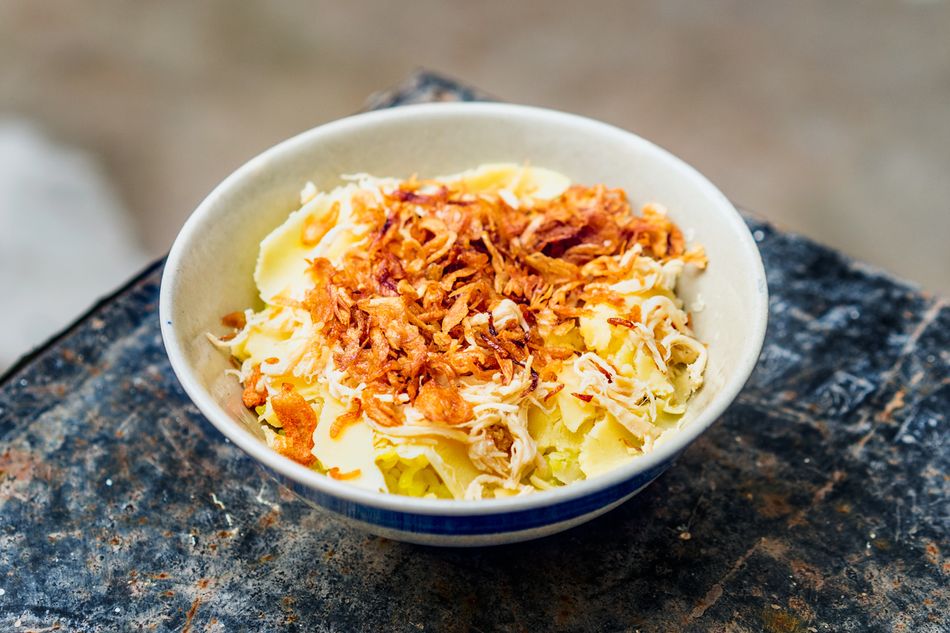 If you have a sweet tooth you're in luck as these guys also serve up some of the best tàu phớ in the city. Young tofu swims in a sweet, syrupy concoction, accompanied by black jelly and coconut-stuffed tapioca balls.
Serving options are snack-sized by design so if you're looking for a meal, you'll probably have to order multiple bowls. Fortunately, their prices are on point so you can eat to your heart's desire. Be warned, however, that quantities are limited to 40-50 bowls per day for each menu item, and the shop stays closed on Mondays to give its owners a break.
But just because they're snacks doesn't mean they're quick to make. When Huong was learning how to cooking xôi xéo, it took her a full day to make a batch. The yellow rice is not a normal variety of the grain and required a "secret" soaking technique she learned from Thai culinary arts.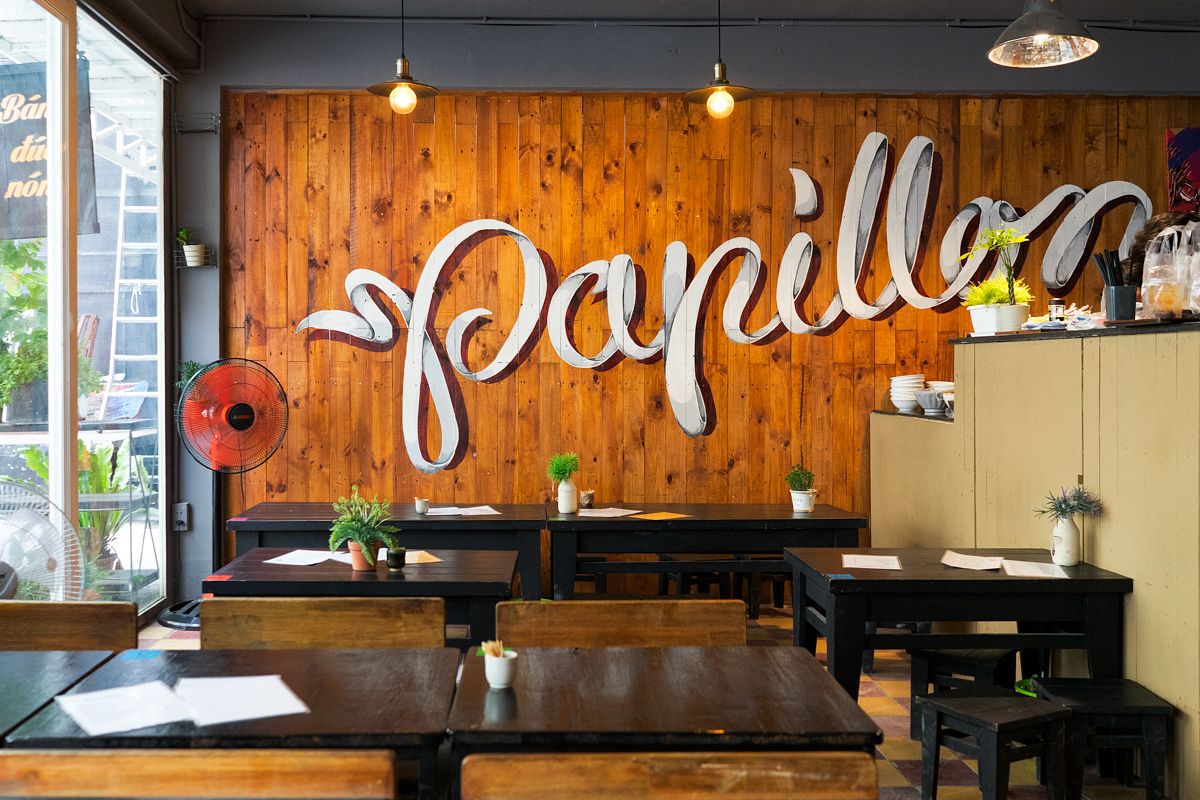 Given how well they execute these northern delights, we were left with one lingering question: will bún chả ever make an appearance? The owner tells us she's considering adding the signature Hanoian delicacy to her menu in a few weeks to attract more local office workers.
Morning, noon or night, a visit to Jungle Bar is an experience in itself as the space sits in a graffiti-clad alley that once housed a CIA interrogation center. Any enduring negative energy is offset by the laid-back vibe embodied by the proprietors and a steady flow of regulars who play underground hip-hop tracks in the area out front.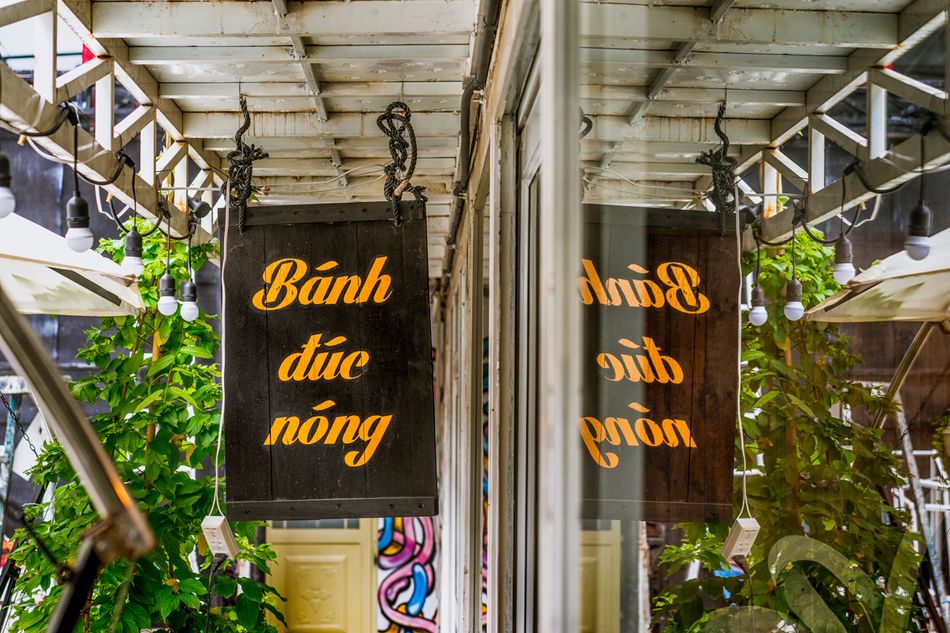 To sum up:
Taste : 5/5
Price : 5/5
Atmosphere : 4/5
Friendliness : 5/5
Location : 5/5
Brian is a New York transplant who prefers bánh chưng over pizza. You can find him meat-gazing on most days of the week.
Bánh đúc
3A Ton Duc Thang, Ben Nghe Ward, D1

---

Related Articles:
---