If you're ever lost in District 3, Kỳ Đồng's famous phở gà place will be the oasis you need in those trying times.
Editor's note: This Hẻm Gems feature was first written in 2016. Prices and menu items might have changed over the years.
Phở is Vietnam's national dish, there's no doubt about that. From street vendors to high-end restaurants, local eateries have managed to bring the hearty beef soup to every corner of the country. Still, while most Vietnamese chefs have perfected the art of cooking phở bò, it's hard to come up with the name of a stall when one has a hankering for phở gà — the dish's Hanoian cousin that pairs Vietnam's favorite poultry with a simmering broth.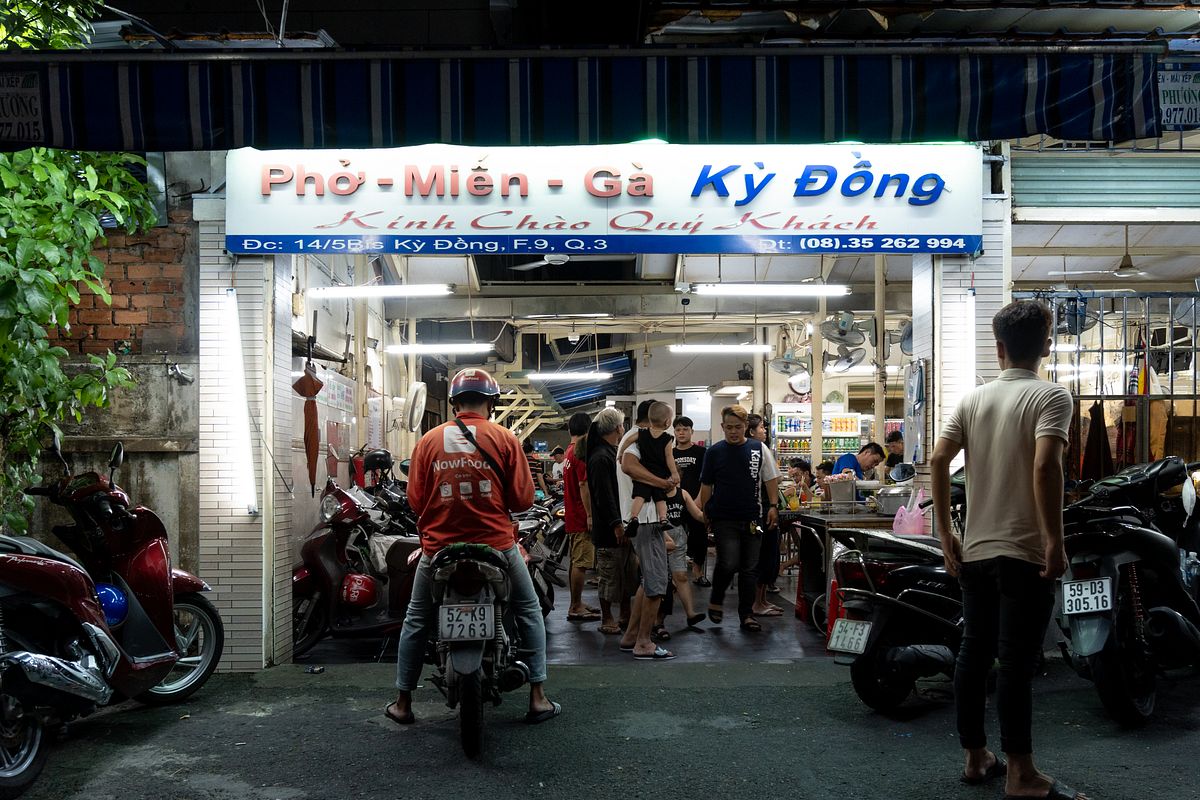 Phở Gà Kỳ Đồng is here to remedy that lack of good phở gà in Saigon, serving up a solid addition to the local food trail with its rich broth and vibrant ambiance.
According to Mạnh, the current owner, it all started in the late 1970s on the pavement of Kỳ Đồng Street, where his mother, bà Một, manned a small cart selling hủ tiếu gà to make a living. Mạnh's father was a chef in the military, catering for high-ranking officials at the time. Years spent in a military kitchen honed his skills in organization and discipline. This, coupled with bà Một's knack for making a good chicken broth, created a profitable chicken business with a steady following.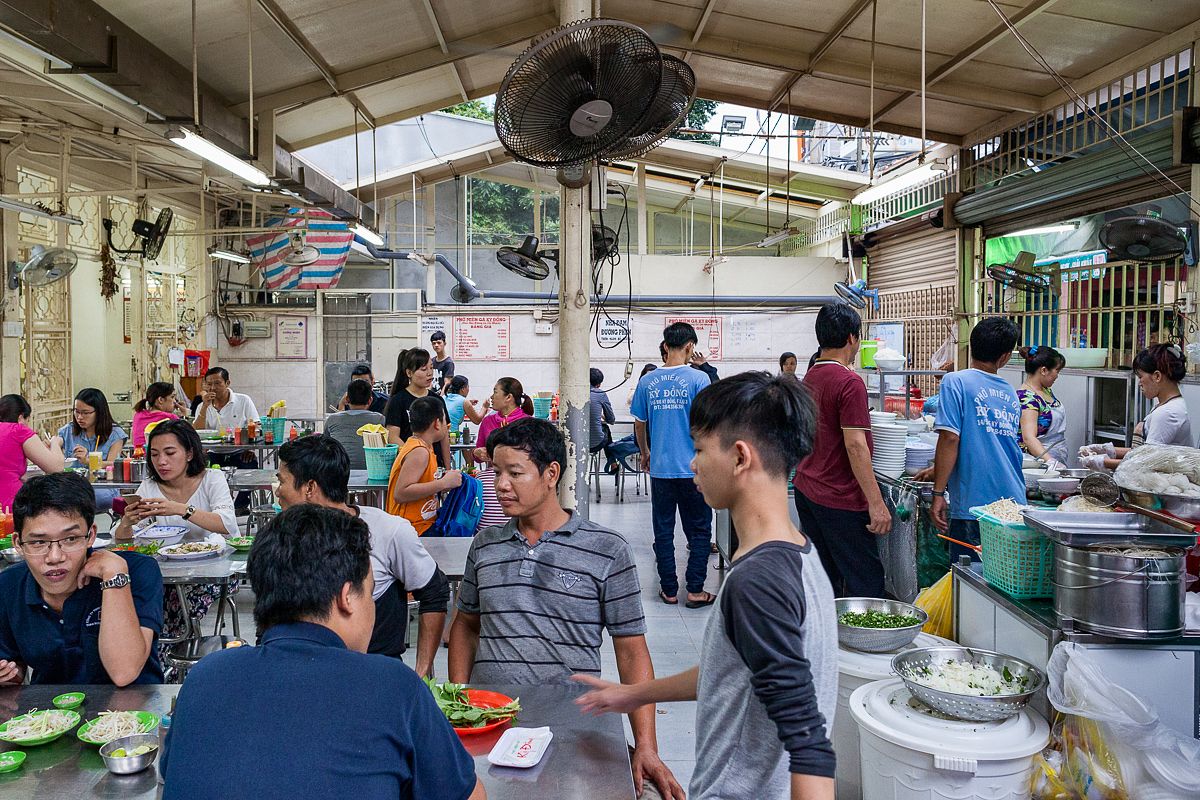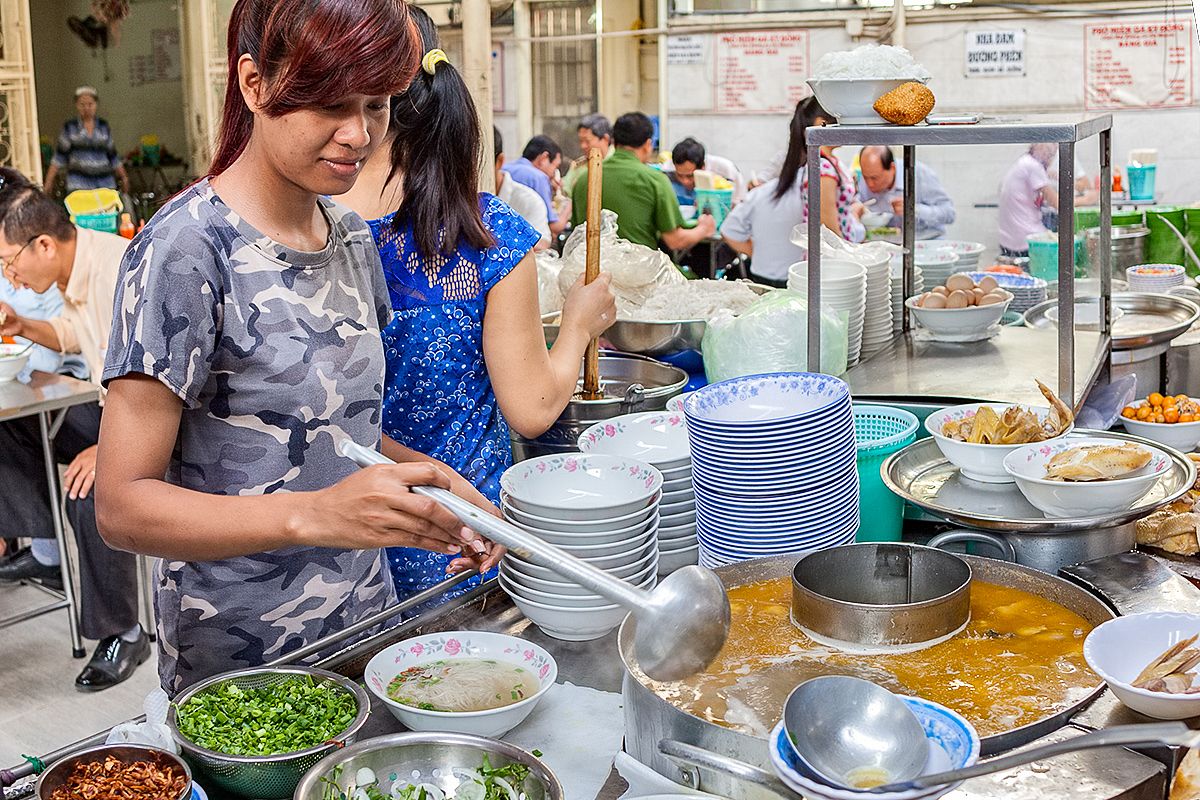 The family eventually decided to move further inside a hẻm on Kỳ Đồng to accommodate the stall's growing popularity. At the time, loyal customers still referred to the restaurant as Hủ Tiếu Bà Một. In the 1980s, Saigon turned into a growing business hub filled with opportunities that attracted Vietnamese from all parts of the country. By then, bà Một realized that her recipe was inadequate for the new crop of patrons hailing from northern and central provinces, who found her southern combination of flavors on the sweet side.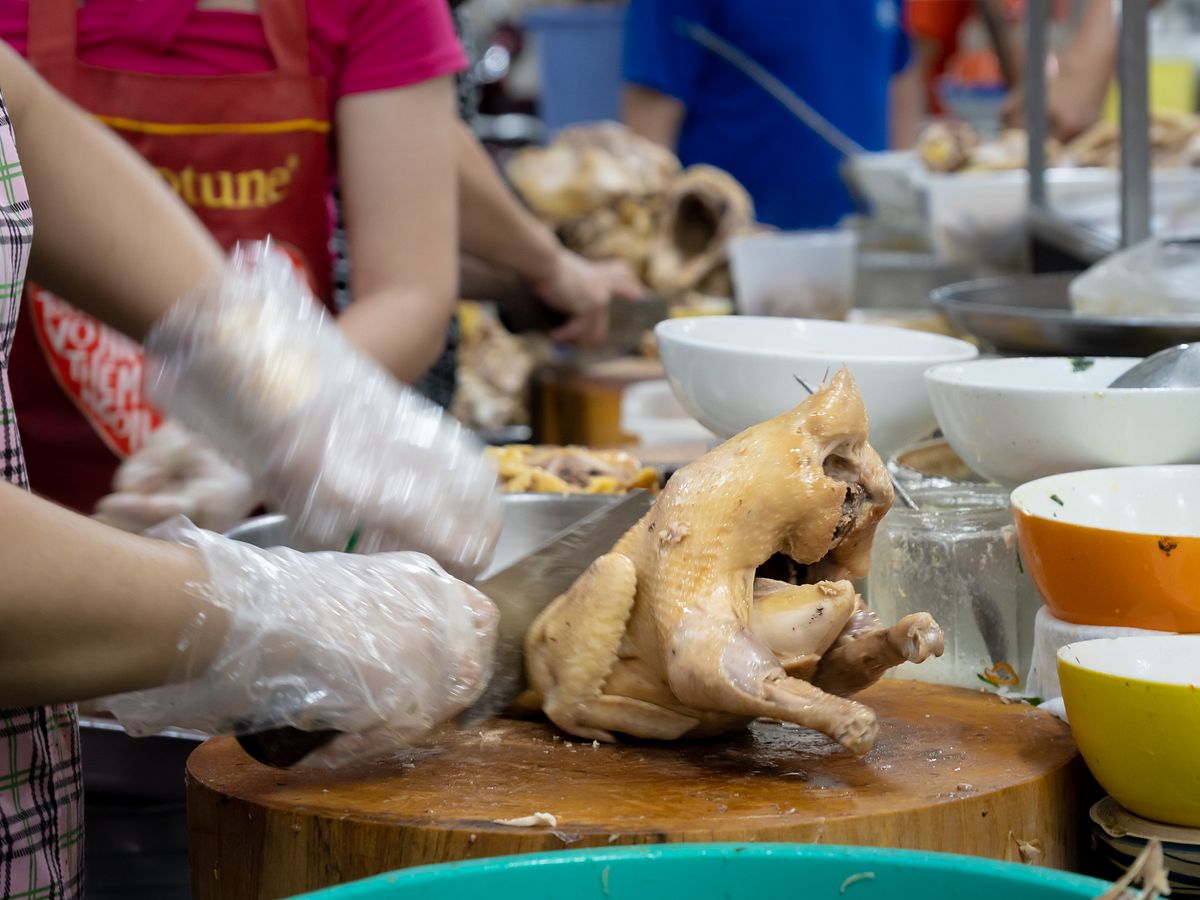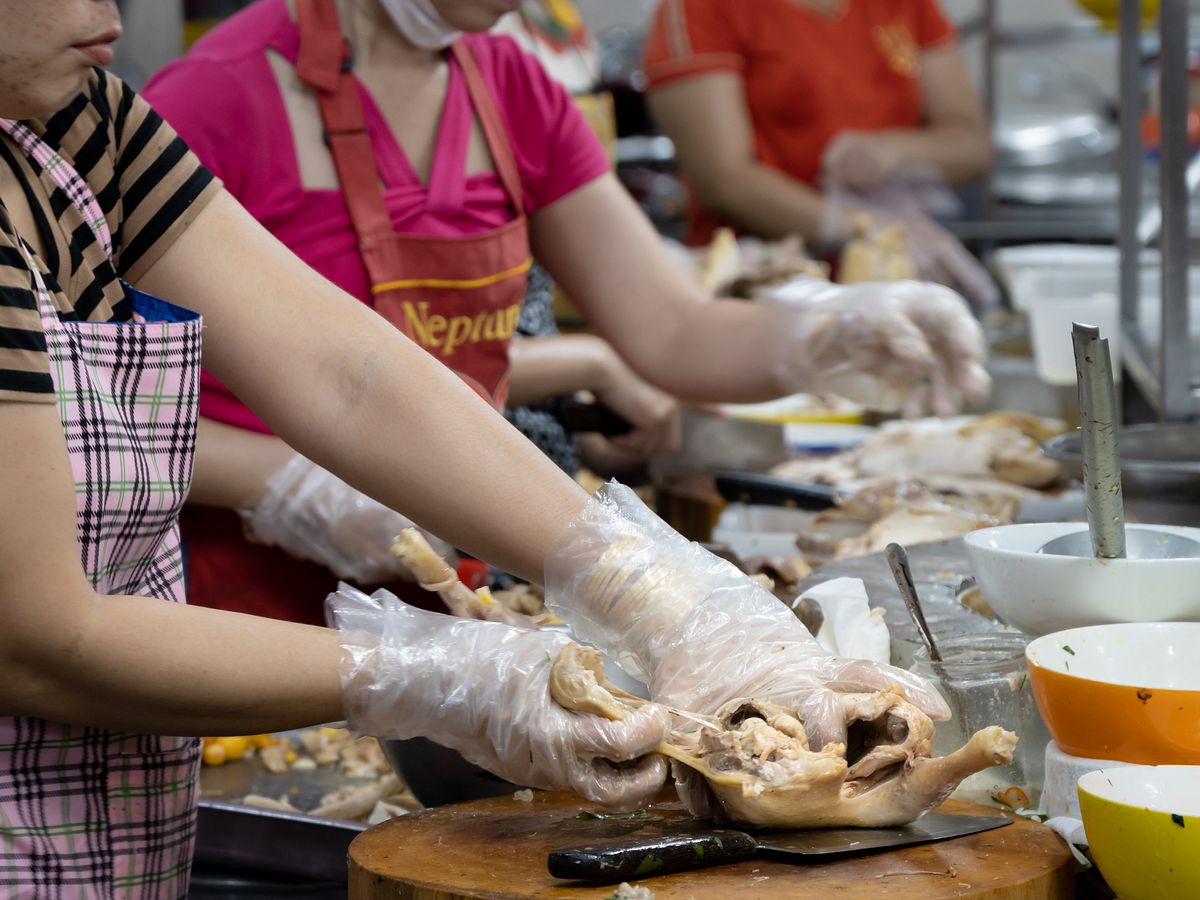 This resulted in major changes to both bà Một's menu and recipe, as the eatery decided to make phở, miến and other types of noodles permanent features in order to satisfy food lovers from all walks of life. They also altered their signature broth to keep both northern and southern patrons happy and hungry for more.
Flash forward to today, when bà Một's humble street cart has turned into a must-try destination on District 3's food map. The restaurant is now known city-wide by the name of its specialty and location — Phở Gà Kỳ Đồng — which, in Saigon, is a sign that one's business has finally transcended its mere presence as a food provider to become a crucial facet of local food culture.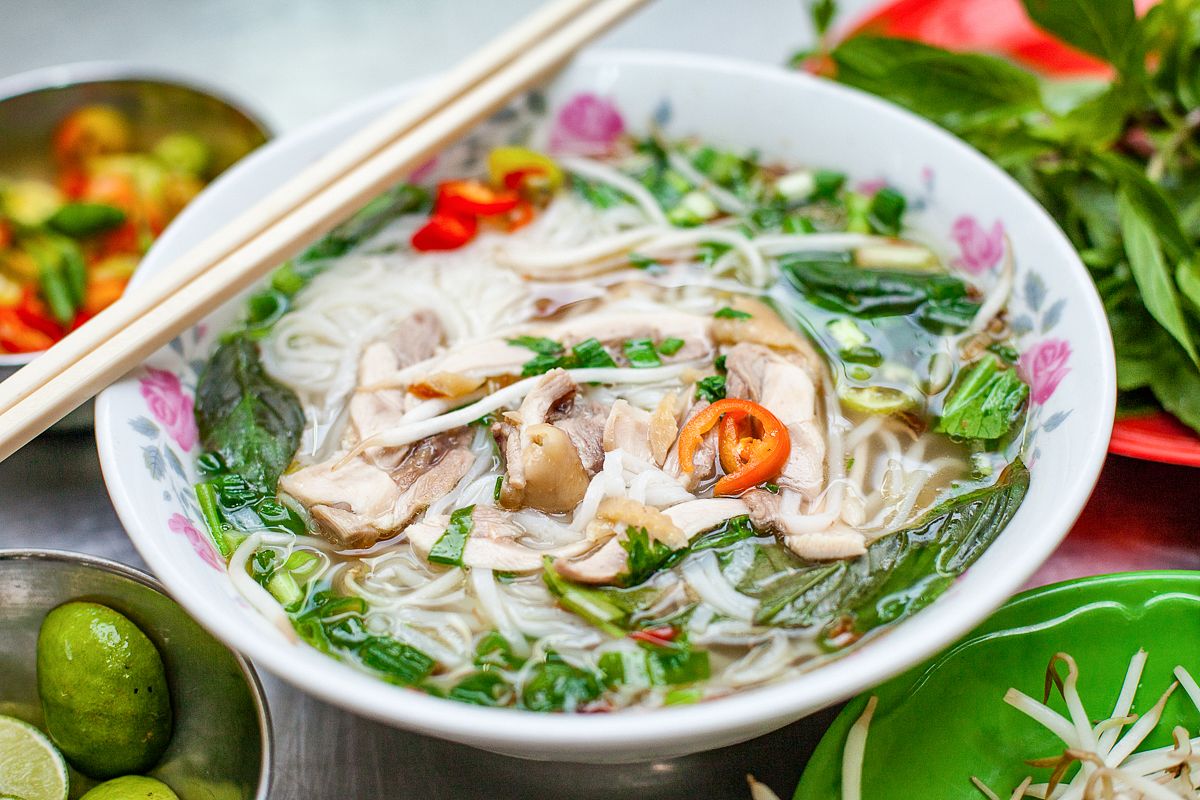 At a glance, a bowl of phở from bà Một's is simple in its presentation: a bed of noodles submerged in chicken broth, on top of which lies a generous helping of tender chicken meat, garnished with diced herbs and onion. But like many of Saigon's meals where the secret behind the dish isn't explicitly revealed in the name, the phở here isn't special because of its noodles. It's the broth that makes all the difference: the flavor profile is complex and rich in chicken essence. The restaurant's gigantic pots full of chicken bones and innards might be the reason behind that wonderful broth.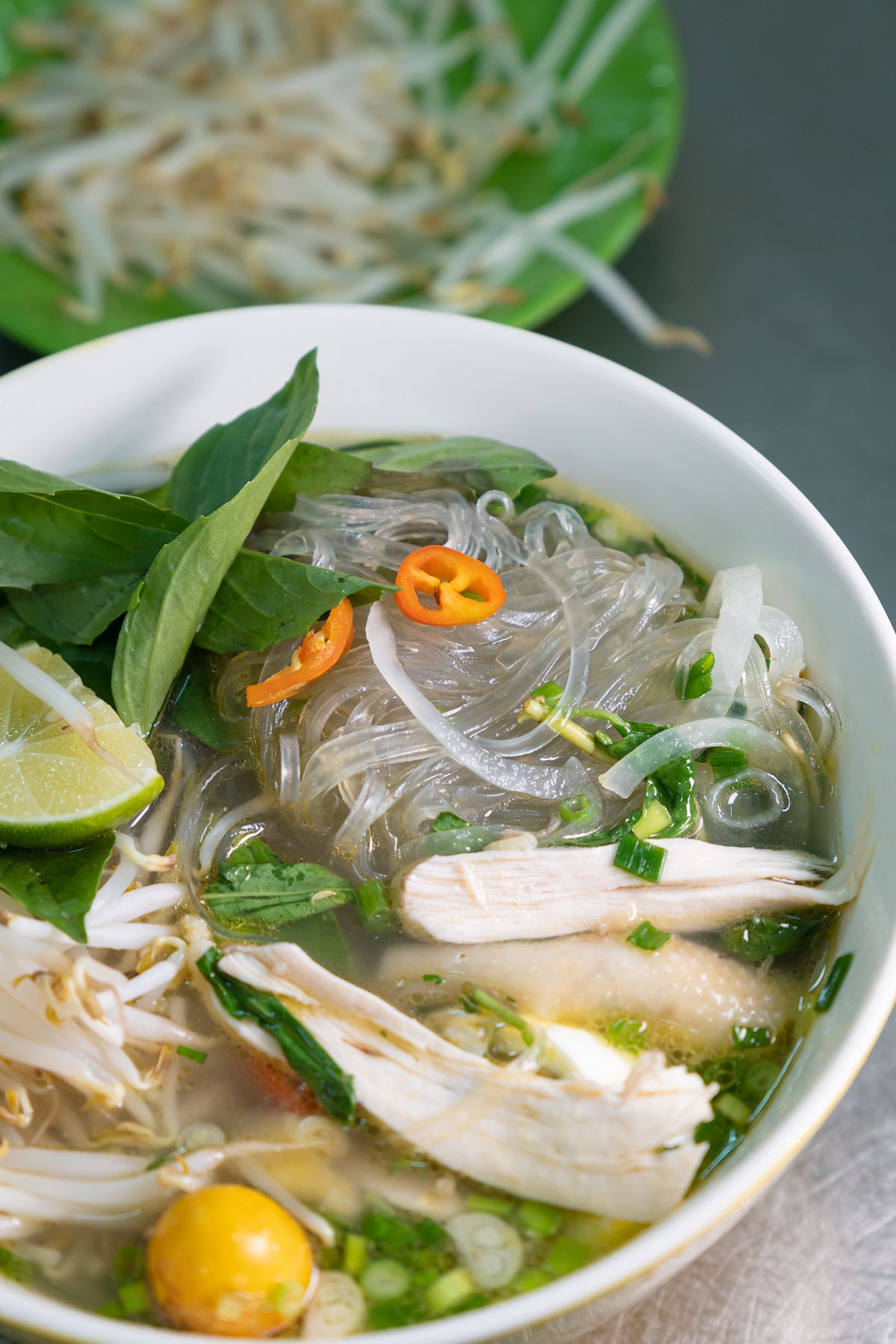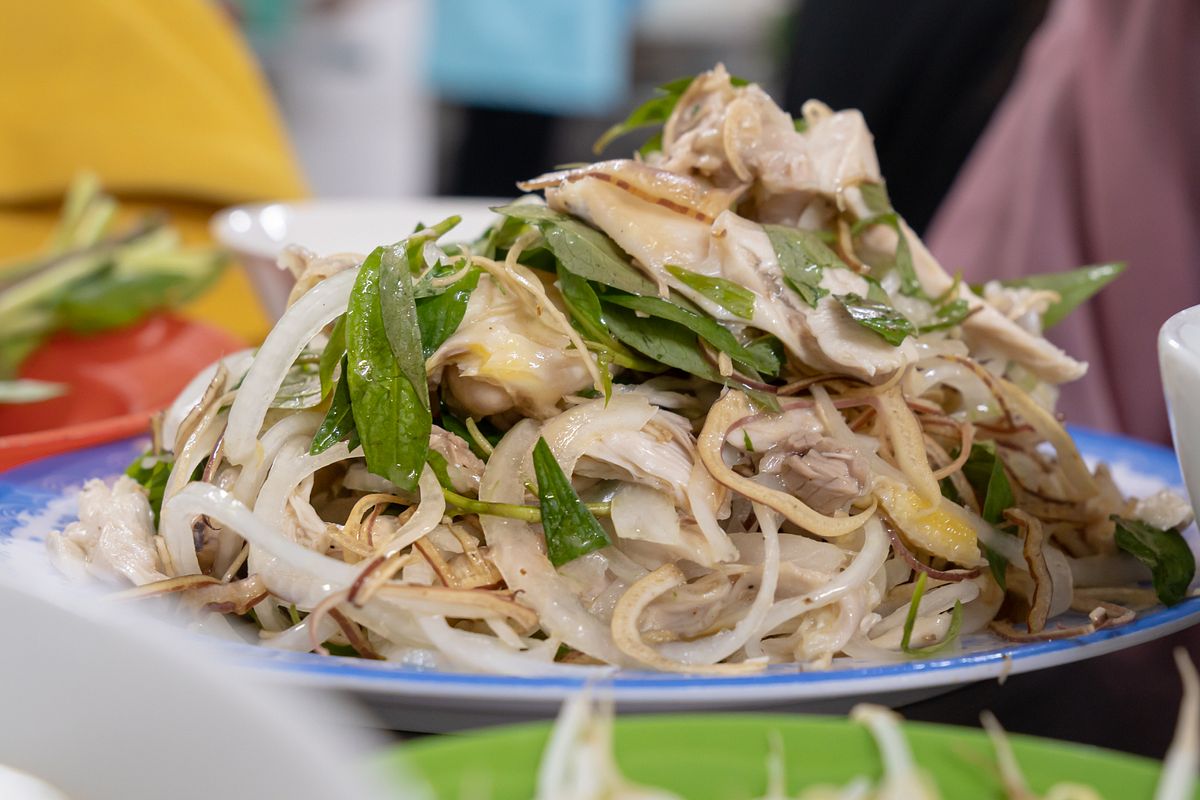 Apart from phở, Phở Gà Kỳ Đồng also offers miến, egg noodles and instant noodles as alternative bases, but as I said above, it's the broth and the chicken that seal the deal.
Over the years, Phở Gà Kỳ Đồng has become such a successful business that it's hard to imagine a time when it was merely a street cart. It now boasts a spacious dining area, complete with a surprisingly clean cooking area, a smoothie cart and a sugarcane juicer to cater to all your gastronomical needs. What makes the restaurant stand out from other similar venues is that the dining area lies under a huge convertible canopy that, on breezy days, is left open, allowing ample light and fresh air into the entire room.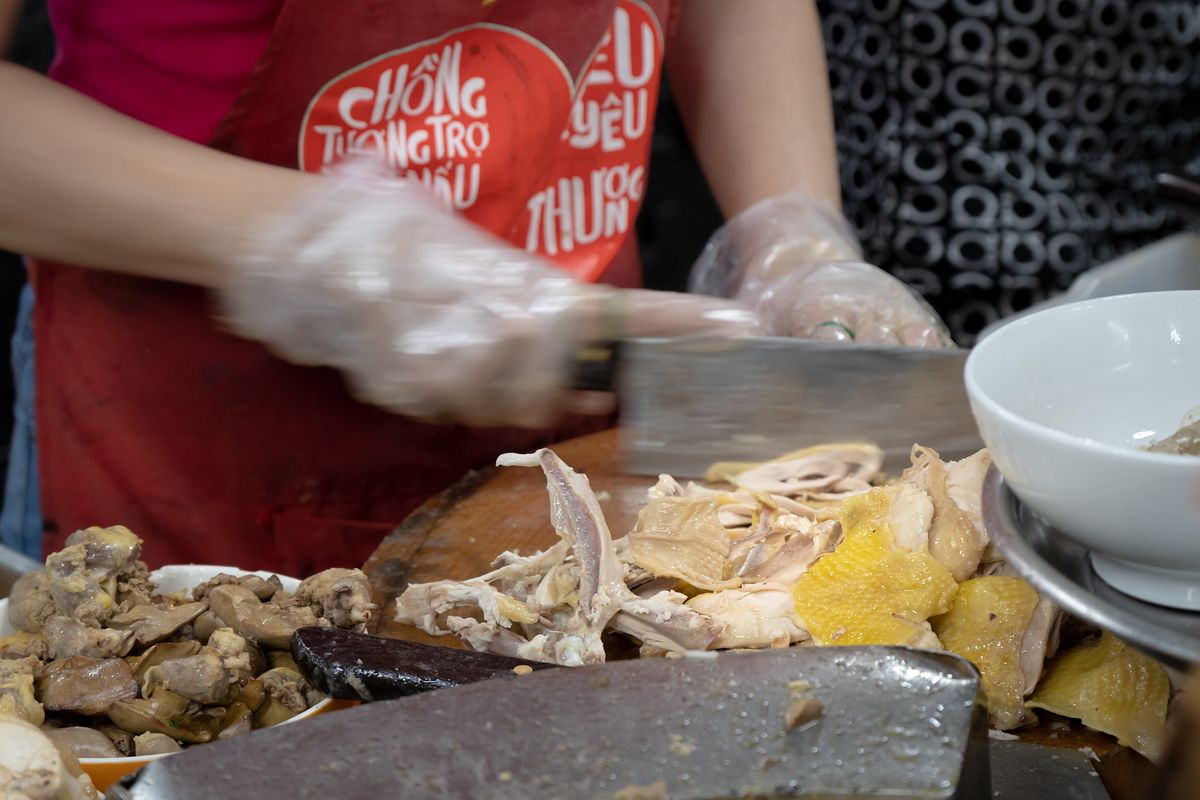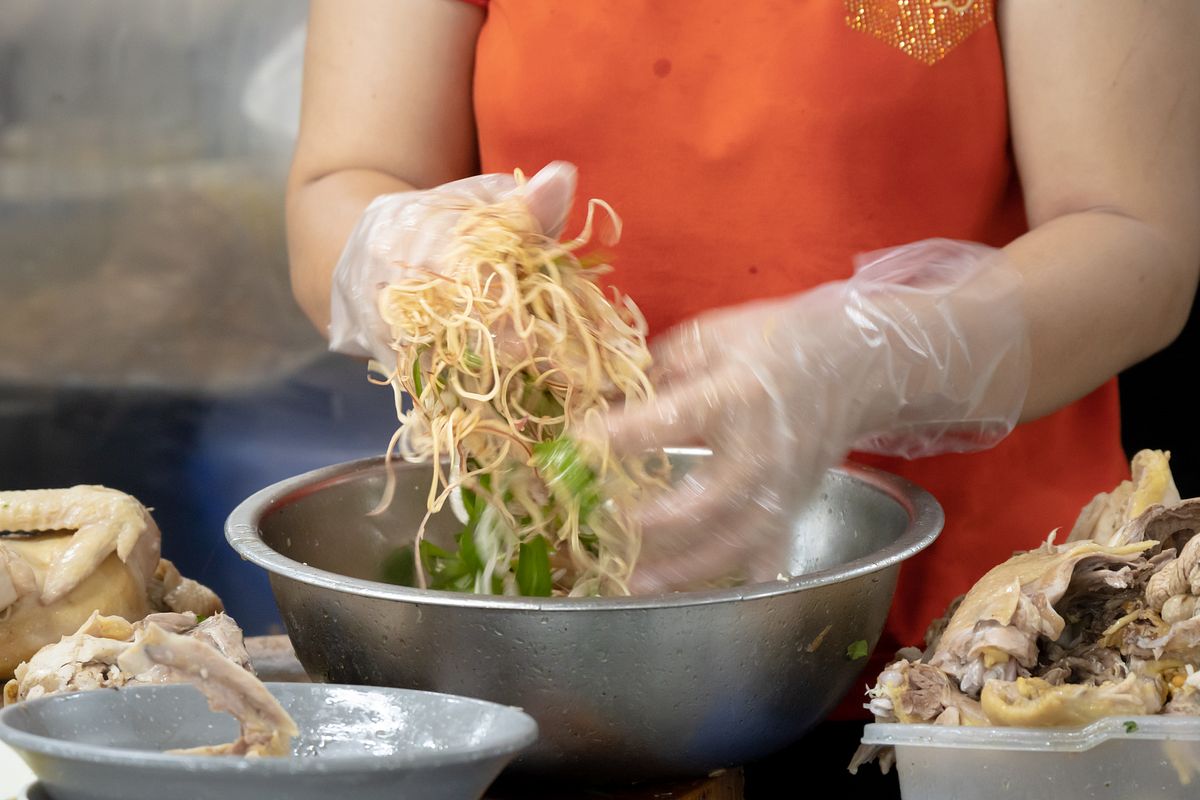 A small portion of phở at bà Một's will set you back VND38,000, while a large bowl costs VND45,000. Phở Gà Kỳ Đồng's menu also features gỏi gà, or chicken salad, at VND70,000 a plate, with enough chicken meat to satisfy two people and a small child.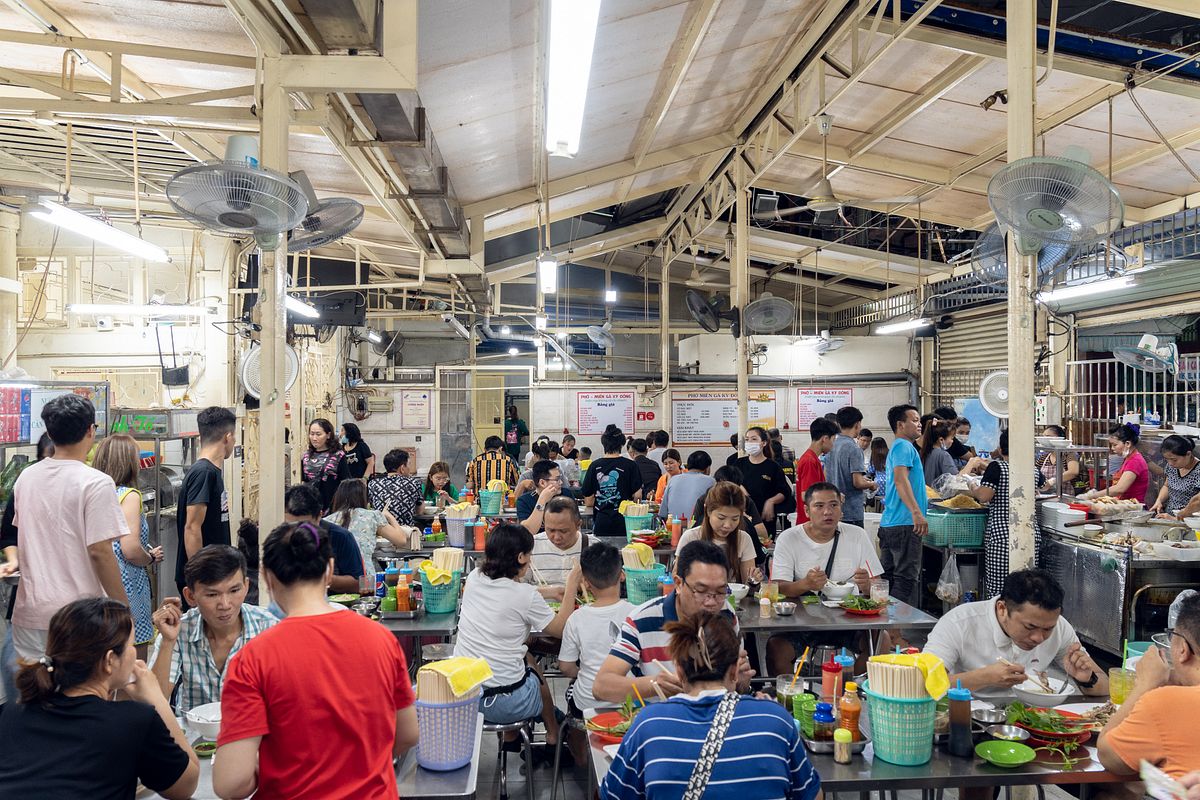 As a food destination, Saigon provides you with quite literally thousands of options, with varying degrees of deliciousness and friendliness, both of which Phở Gà Kỳ Đồng has plenty to offer.
Phờ Gà Kỳ Đồng is open from 5am to 10pm.
To sum up:
Taste: 5/5
Price: 4/5
Atmosphere: 5/5
Friendliness: 4/5
Location: 5/5
Khoi loves tamarind, is a raging millennial and will write for food.
Phở Miến Gà Kỳ Đồng
14/5Bis Kỳ Đồng, Ward 9, D3, HCMC