In Saigon, when life gives you grapefruits, you create a thriving business to sell its juice to health-conscious locals.
If you've ever driven past the Nguyen Thi Minh Khai-Nguyen Thuong Hien intersection in District 3, you have probably noticed the colorful eye-catching banquet of juice bottles on offer at Nuoc Ep So 2. The little corner shop's two-tier display features its products – and their ingredients – prominently in an effort to lure unsuspecting customers into buying a bottle to quench their thirst. On top, a smorgasbord of fresh fruit and vegetables, from prickly pineapples to vibrant carrots, luxuriate in the Saigon sun, while on the lower tier, scores of juice bottles are kept cold in a bath of ice water.
Nuoc Ep So 2's menu is also impressive, offering juice staples such as carrot and apple as well as more exotic flavors like rambutan and kiwi. However, keep in mind that flavor availability also largely depends on the season, as the team of juicing experts at the shop only makes beverages on a daily basis in order to provide the freshest options for juice enthusiasts. Each bottle ranges from VND8,000 (fresh tea leaves) to VND40,000 (strawberry), but those are the extremes; the rest of the flavors hover in the VND20,000 – 30,000 range, which is far cheaper than the concoctions at other juice empires in town.
The stall is located in one of the busiest areas of District 3 for lovers of all things food and drink. As it is mainly a takeaway shop, there is virtually no seating, save for some space to park a few bikes should a customer feel the urge to relish their juice on the spot.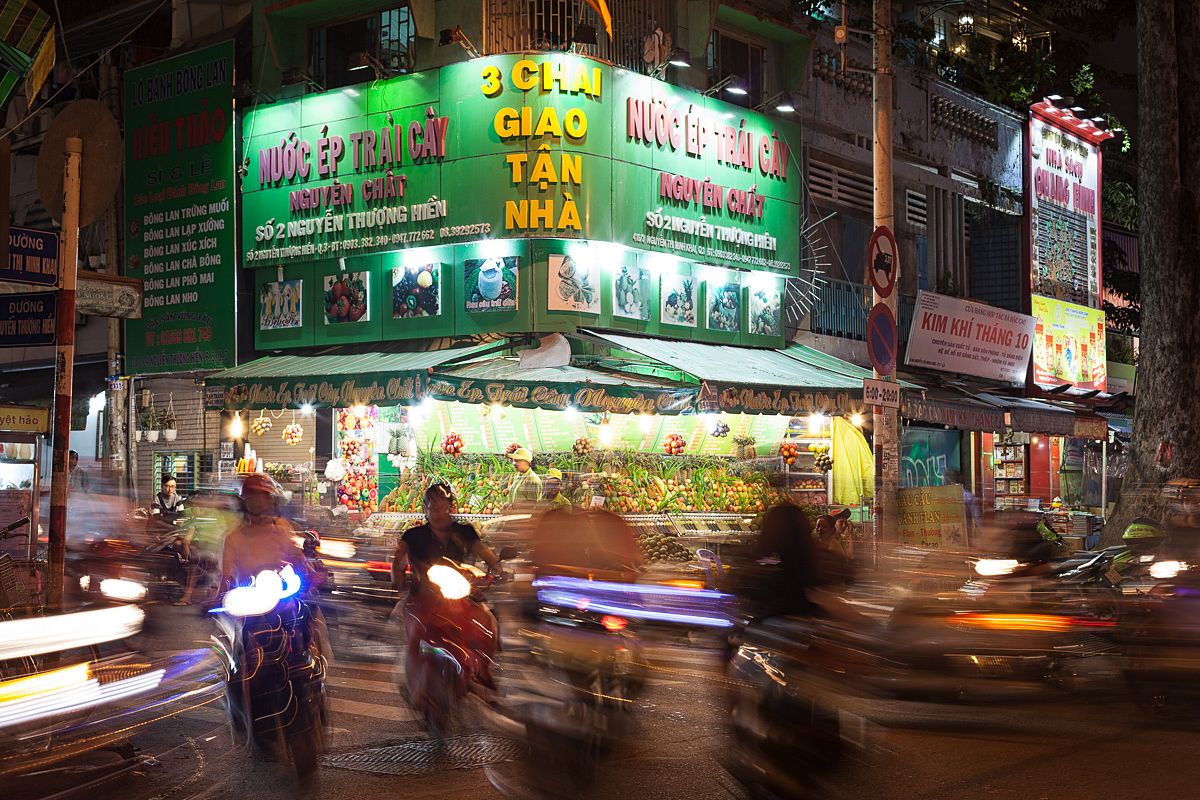 The story behind Nguyen Thuong Hien's quaint juice hotspot started with grapefruits, lots of grapefruits. The mind behind Nuoc Ep So 2 is Lam Tuyet Nhi, a long-time grapefruit merchant. Nhi's family had been selling her fruits at their corner shop for 10 years before she decided to dabble in the beverage business.
"While I was helping my mom sell grapefruits, I noticed that so many female customers buy them in bulk to create homemade grapefruit juice as they believe that it will help them lose weight," Nhi shared with Doanh Nhan Sai Gon. "I also have a relative who was working as a model. After seeing her eating a few grapefruits a day as part of her diet, I suggested that she should just create juice as it's easier to consume."
"During this period, I also saw that customers are coming back to eating fresh fruit and vegetables, so I got an idea to stop selling grapefruits and start a fruit juice cart," the Saigon native added.
Nhi's typical workday starts at 6am and sometimes doesn't end until 2am. A team of employees begins producing the fresh juice bottles in the morning to sell through the day. After business hours, Nhi rushes to Thu Duc's wholesale fruit market to secure the supply for the next day's batch of juices.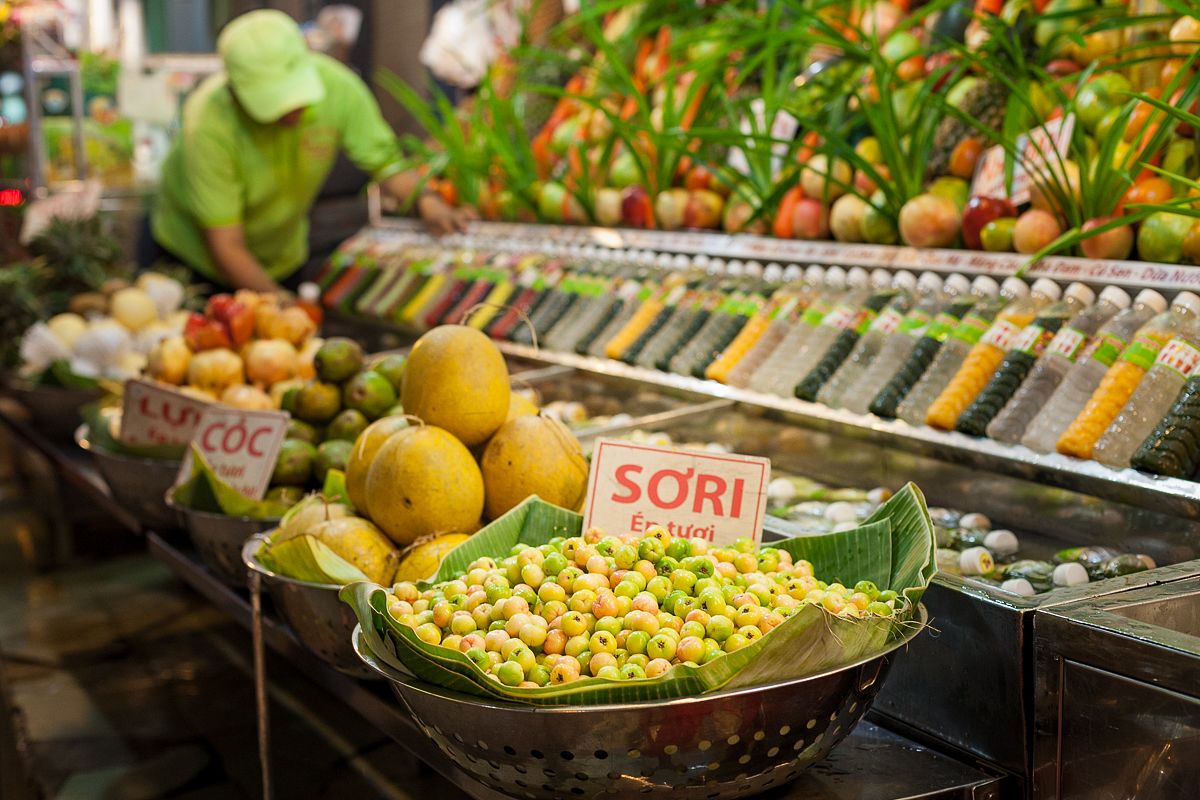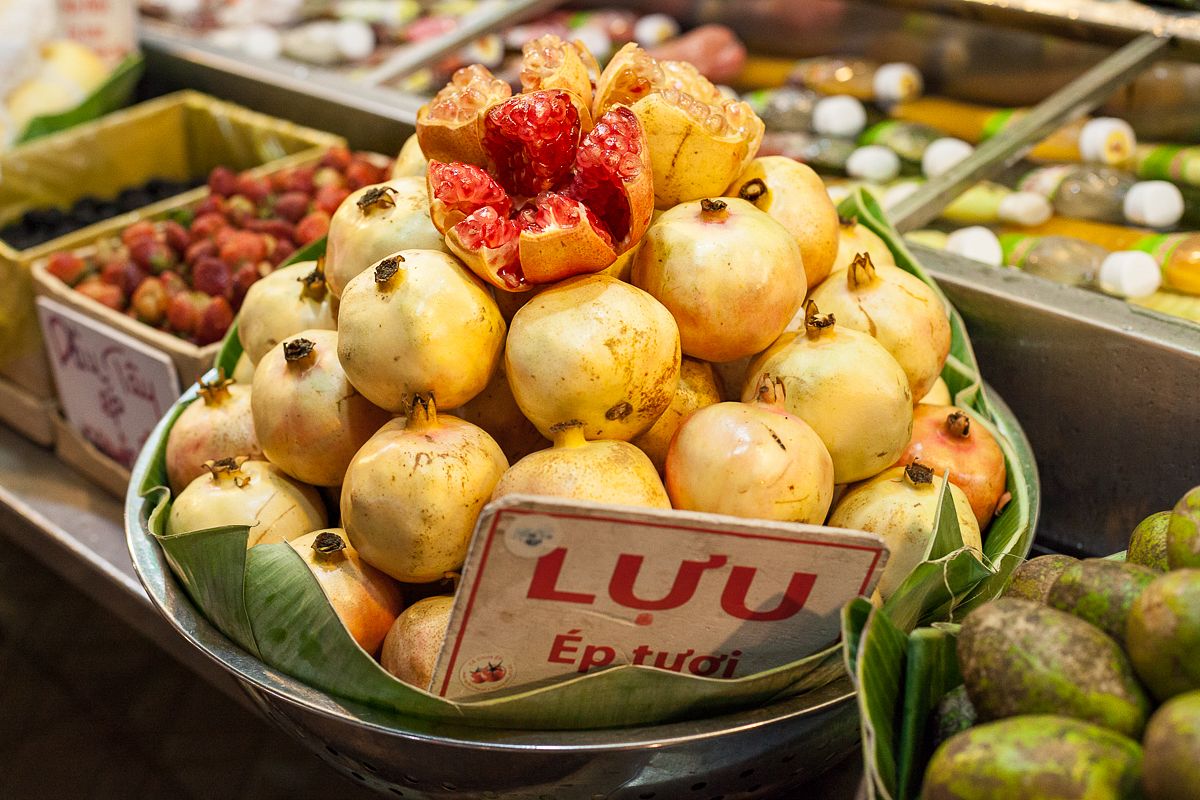 Selling fruit juice is not a novel idea anywhere in the world, however the small shop's success so far can be attributed to two main factors: location and weather. The latter is obvious: Saigon is almost always scorching hot, thus at all times there's a constant demand for thirst-quenchers from passersby. This is where the former comes in: the conspicuous display of fruit and fresh juice right at commuters' eye level is bound to attract a customer or two who can't resist a sip of refreshing watermelon juice.
To be completely honest, the juice at Nuoc Ep So 2 can be hit or miss but with such a wide array of flavors on offer, the margin for error is also pretty wide with the pre-juiced bottles. At times I have come across bottles that are too diluted or too sweet. Therefore, to ensure that you get the juice bottles of your dreams, feel free to request an on-the-spot press, that way you can also specify the sugar level and amount of ice as well.
All told, Nguyen Thuong Hien's Nuoc Ep So 2 is a rather modest Hẻm Gem compared with some of our recent glorious finds. However, while it is great to dedicate an entire meal to shelling crab or relishing braised duck noodles, this humble juice stall provides a fast and convenient solution when you're on the way home or running errands -- perfect for a sweltering afternoon in Saigon.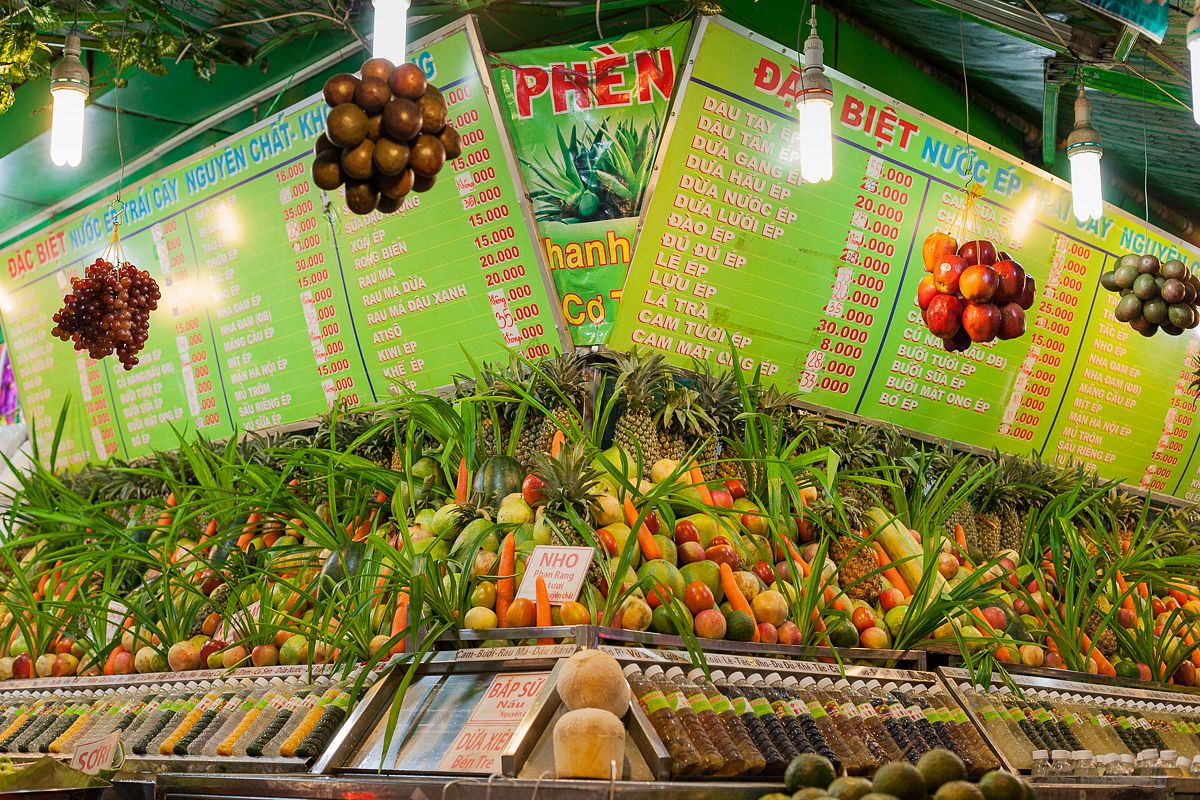 To sum up:
Taste: 4/5
Price: 4/5
Atmosphere: 4/5
Friendliness: 4/5
Location: 3/5 – easy to spot but no seats and limited parking space
Khoi loves tamarind, is a raging millennial and will write for food.
Nước Ép Số 2
2 Nguyen Thuong Hien, D3

---

Related Articles:
---