Any self-respecting Saigoneer has a certain reverence for the art of nhậu.
In residential alleys and outside homes, from grimy, dimpled glass mugs rested on low metal tables, the sacred early evening tradition of roadside beer-drinking is a daily affair.
It is the sign of a workday complete. By the time the beer begins to flow, the barbecue is fired up and the city's middle-aged men have taken up their rightful thrones beside a swarm of rush hour traffic, chain-smoking and skulling mugs of 333, Saigon takes on a carefree attitude, suspending its troubles until tomorrow. Traffic may be a mess, pollution a hazard to our health, climate change a drain on the economy, international politics a terrifying prospect, but tonight, we drink.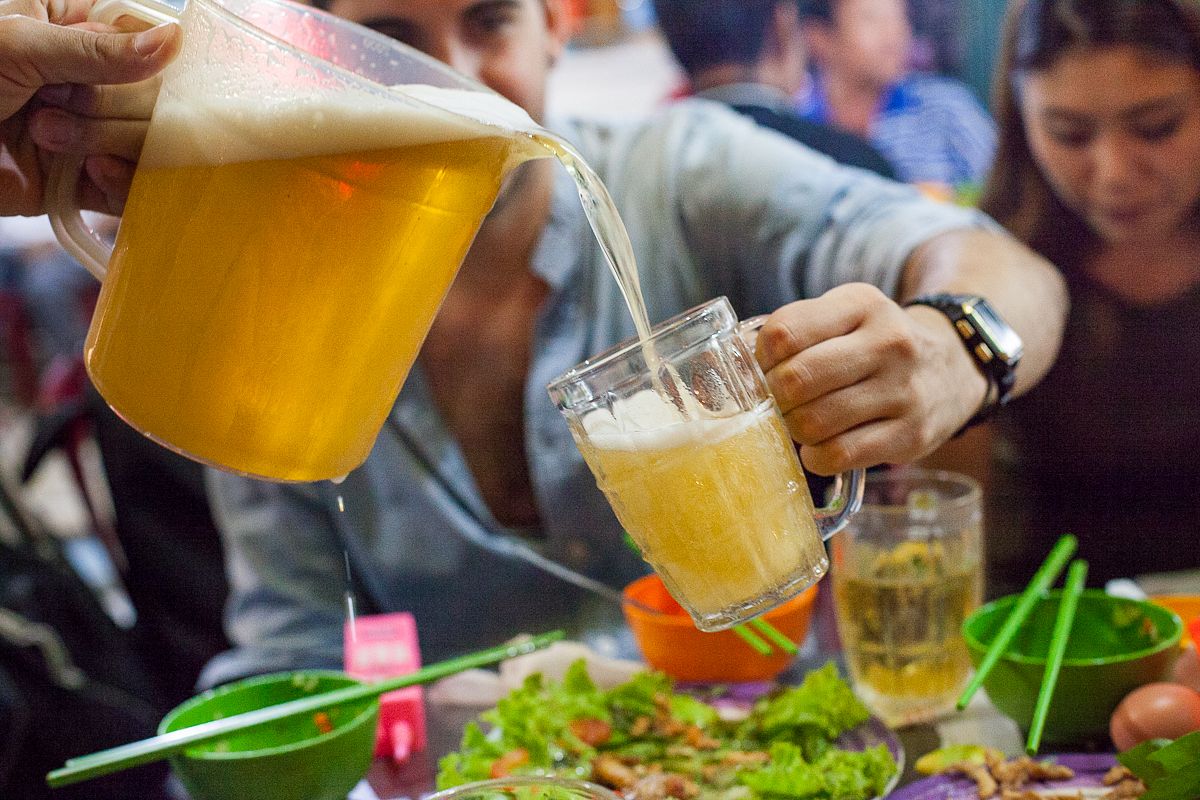 This same spirit echoes in many corners of the southern hub, but Bia Hoi Bach Dang provides a special fusion of northern and southern nhậu rituals every day from 9am to midnight. Wedged between two gargantuan wedding halls – one featuring a greeter in a breathtaking, all-white iridescent suit – a short jaunt down the road from the seven-story Vietnam Quoc Tu Pagoda, Bach Dang is the dingy ground floor of a house where gallons of northern-style bia tươi are dispensed to the thirsty masses. It's a lively spot, a flurry of incessant activity on its doorstep. In the span of an hour or two, we are blinded by the glaring headlights of a tour bus and, later, showered with insecticide chemicals from a public works truck, all the while listening to the deafening sonic stylings of Vietnamese house music.
Between these events, however, we drink. We're barely seated when my coworker, Albie, orders the first round, a colossal plastic jug of bia tươi (VND20,000) which is quickly divvied up into several ice-filled glasses. Our mugs start clinking before the food menu even arrives. When it does appear, Albie is not shy. He rattles off a litany of dishes while the rest of us rehash our workday, settling in to the dust and grime of the bustling D10 intersection nearby.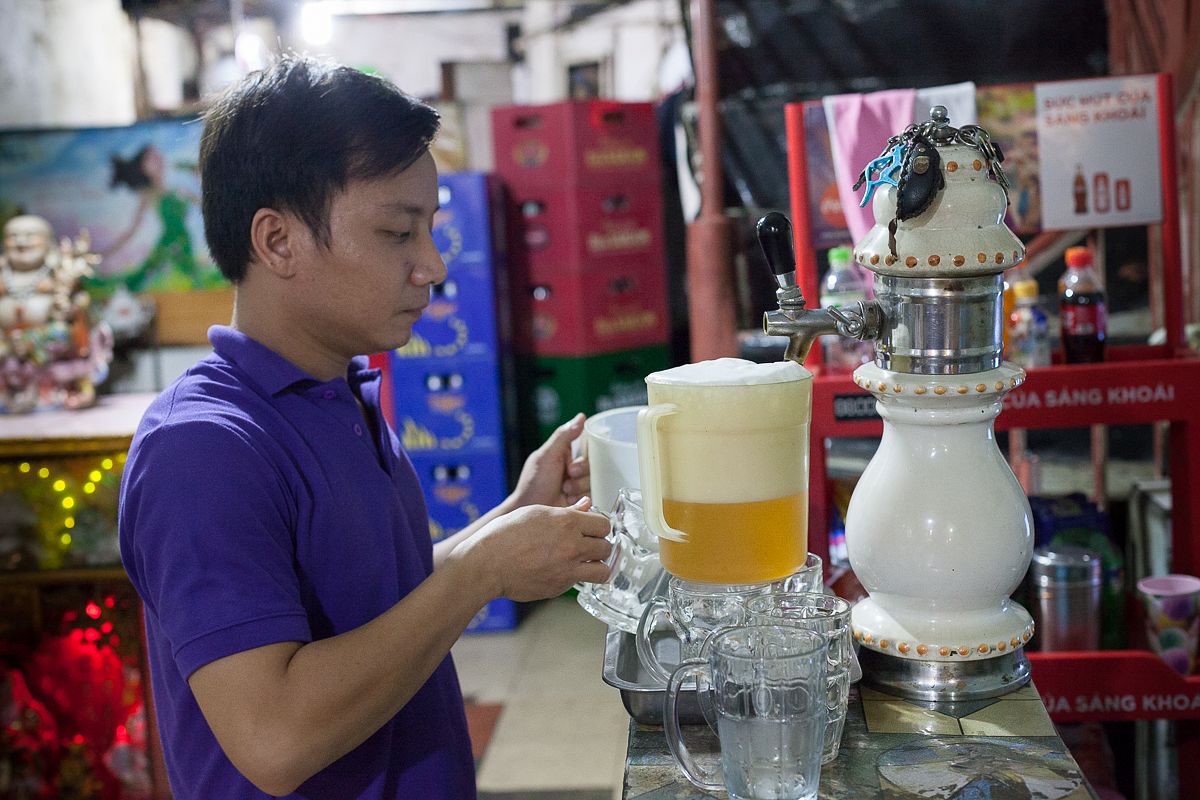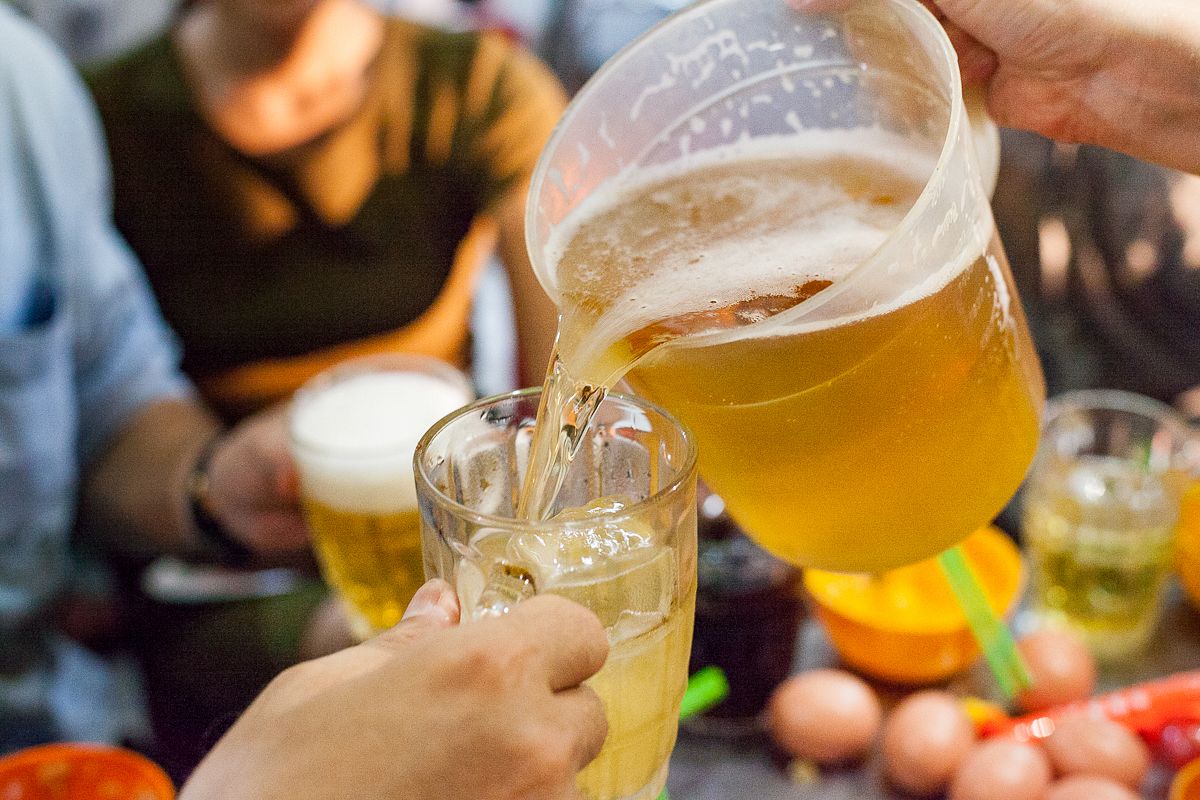 In no time at all, the second wave of our party arrives, bringing equal parts loud, boisterous energy and dollar store children's toys to our table; Saigoneer has what you might call an eccentric social circle. Another plastic jug of beer appears along with our first round of food: a plate of chả giò and a helping of da gà chiên nước mắm, or fish sauce fried chicken skin.
This is quintessential nhậu cuisine. At Bach Dang, the key flavor in these crispy, bite-sized delights is fried. Everything comes out of the kitchen hot, delicious and covered in grease. There are close to zero vegetables in the spring rolls, which are best enjoyed drenched in fish sauce, and the chicken skin is a gluttonous helping of fried goodness.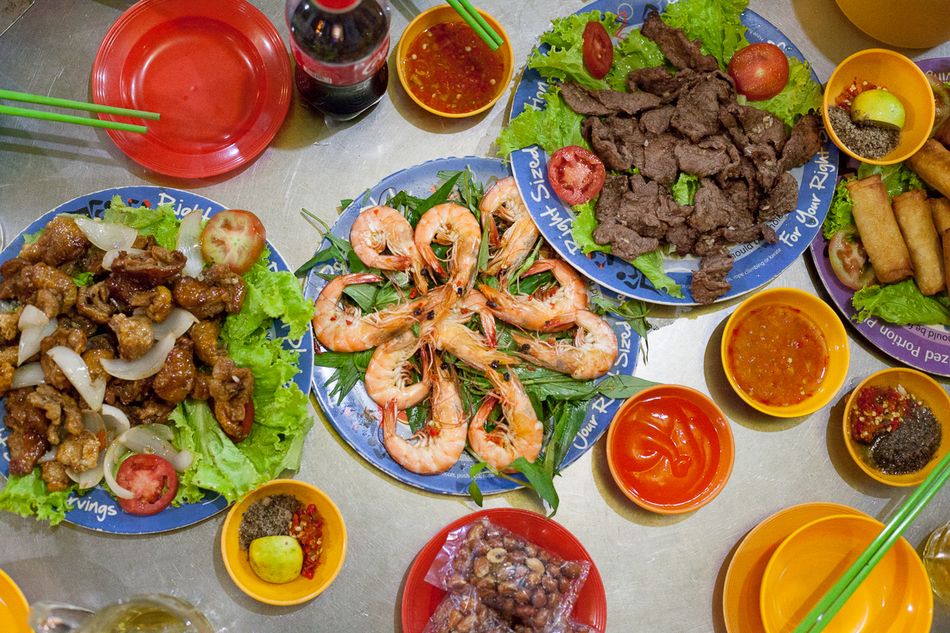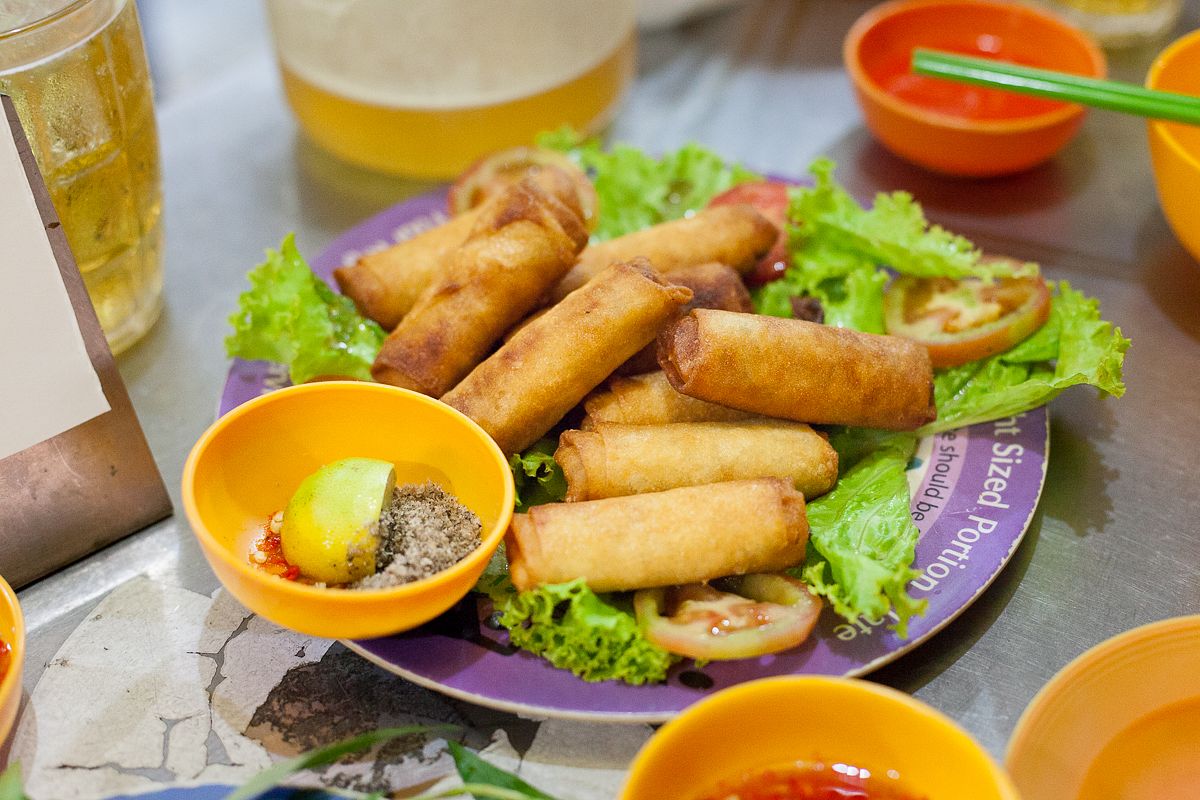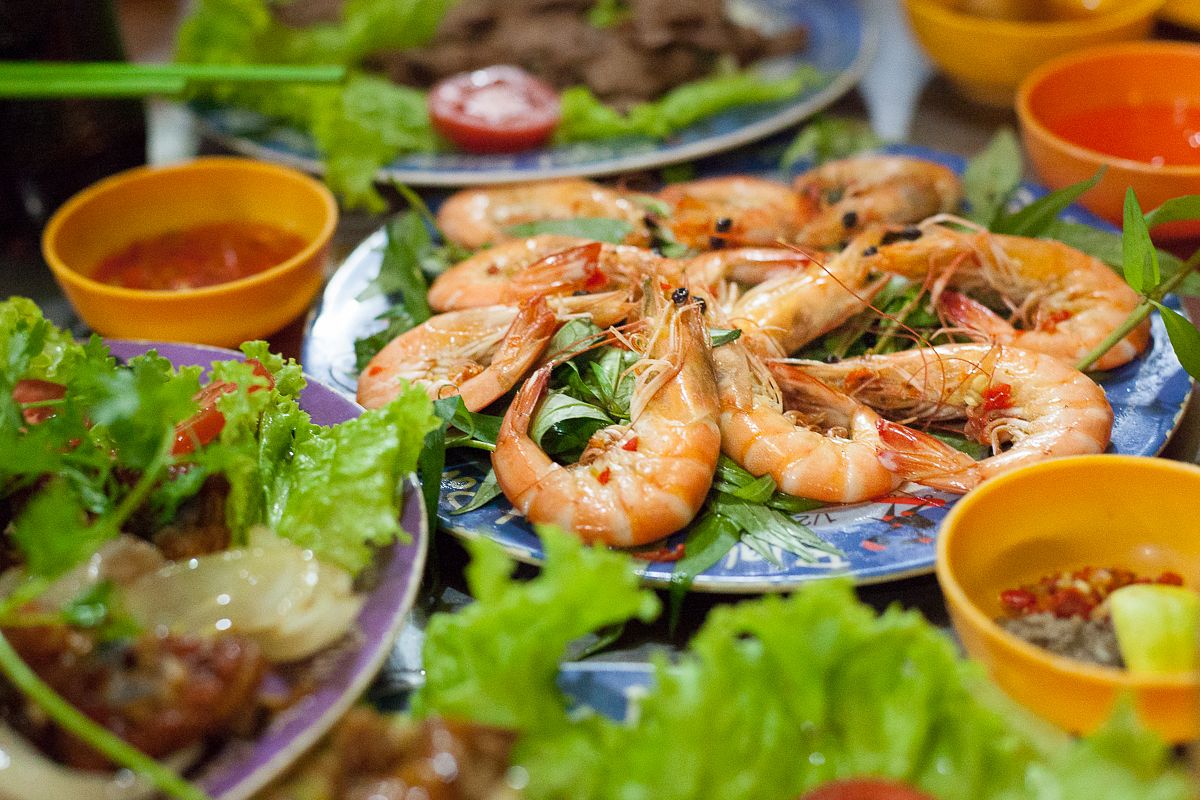 By the time our second round of nhậu delights arrive, you can no longer see the metal table groaning beneath our many varieties of snack food. The standouts among round two are a suprisingly tender mực chiên giòn and a heaping pile of anchovies, battered and fried. None of these plates break the VND100,000 mark in terms of price, making this mid-week drinking session comfortably affordable for all, if a little hazardous to our health.
Throughout our evening of antics, the service is a one-woman show. Our waitress flies back and forth, clearing plates and delivering beer. She also helps the rest of Bach Dang's clientele, who watch us with a mixture of confusion and amusement. Behind the small bar inside the ground floor of their house, a man pulls the handle on the beer tap, dispensing foamy pitchers of bia hơi, but otherwise she is on her own.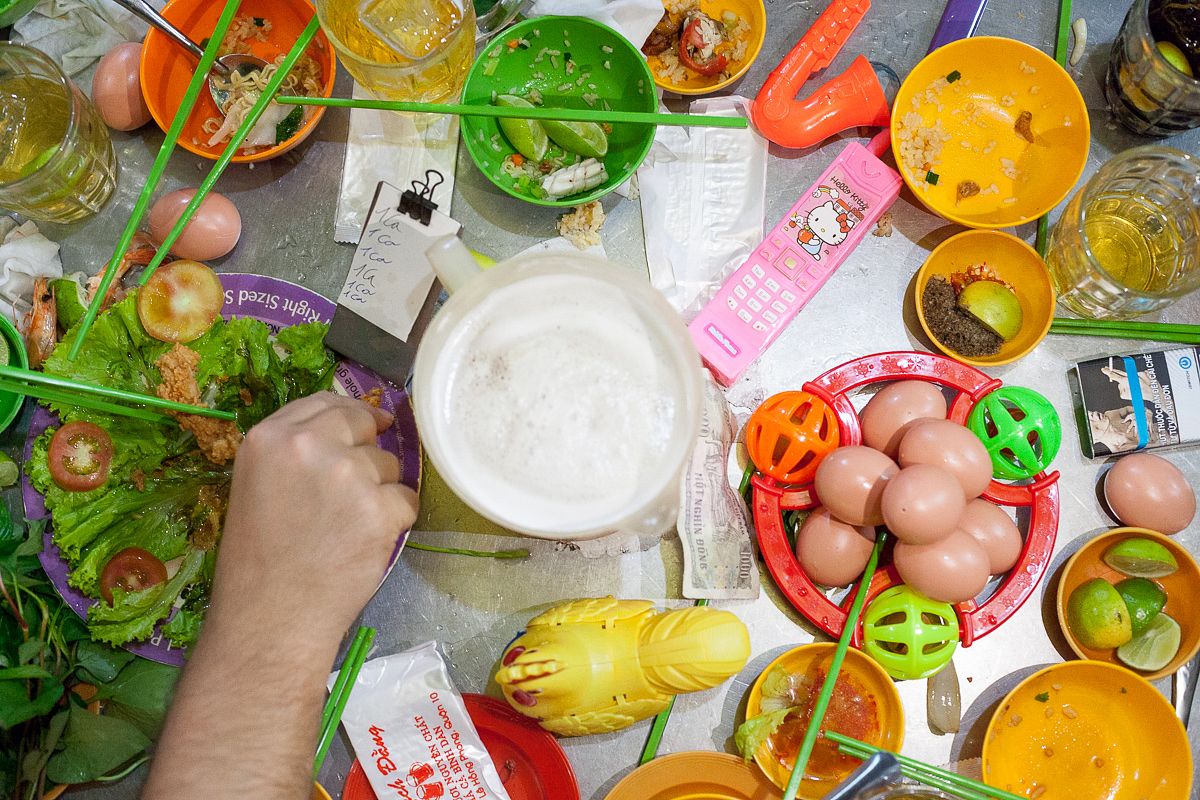 Eventually, through a haze of fresh beer and heavy snacking, we recognize it's time to clear out and continue our shenanigans elsewhere. Bach Dang is certainly social, but it's a spot for lively conversation and our consumption levels have moved beyond mere talk. Now that the golden hour of nhậu is over, our group pays the tab and carries on to a new venue, but we'll be back the next time a weekday drinking session is in order.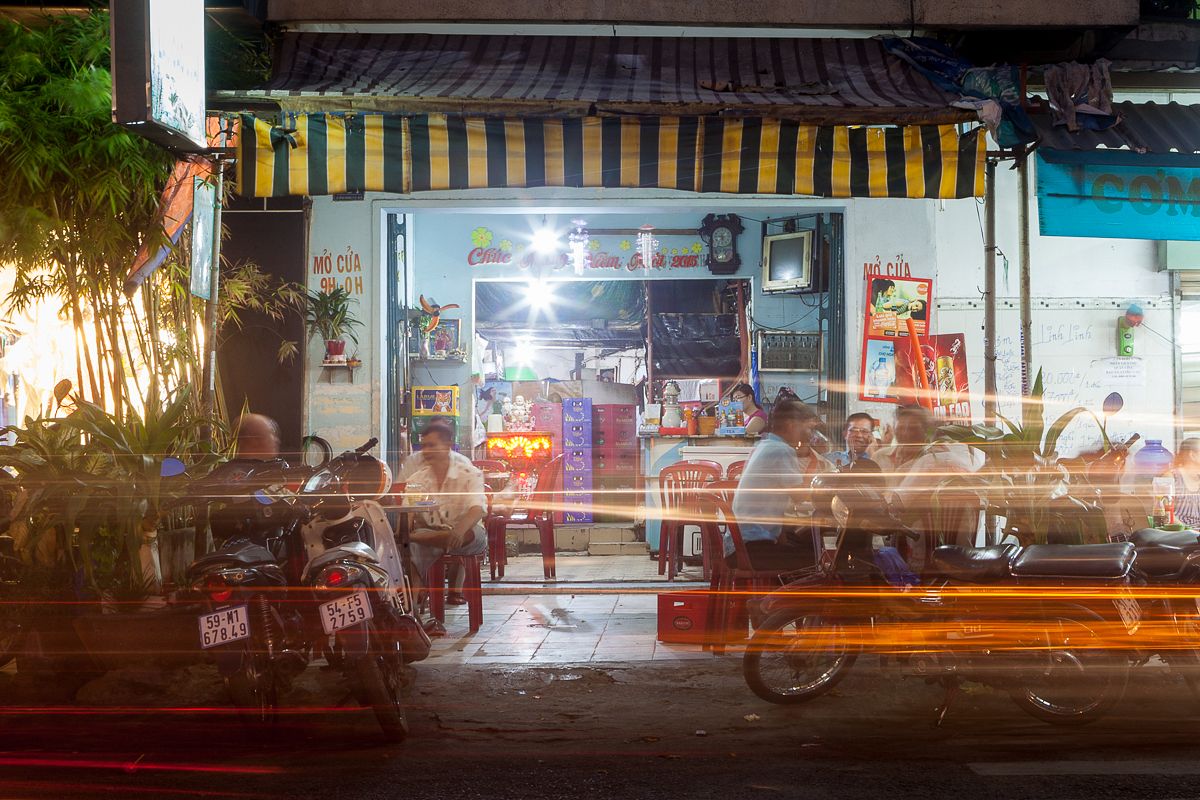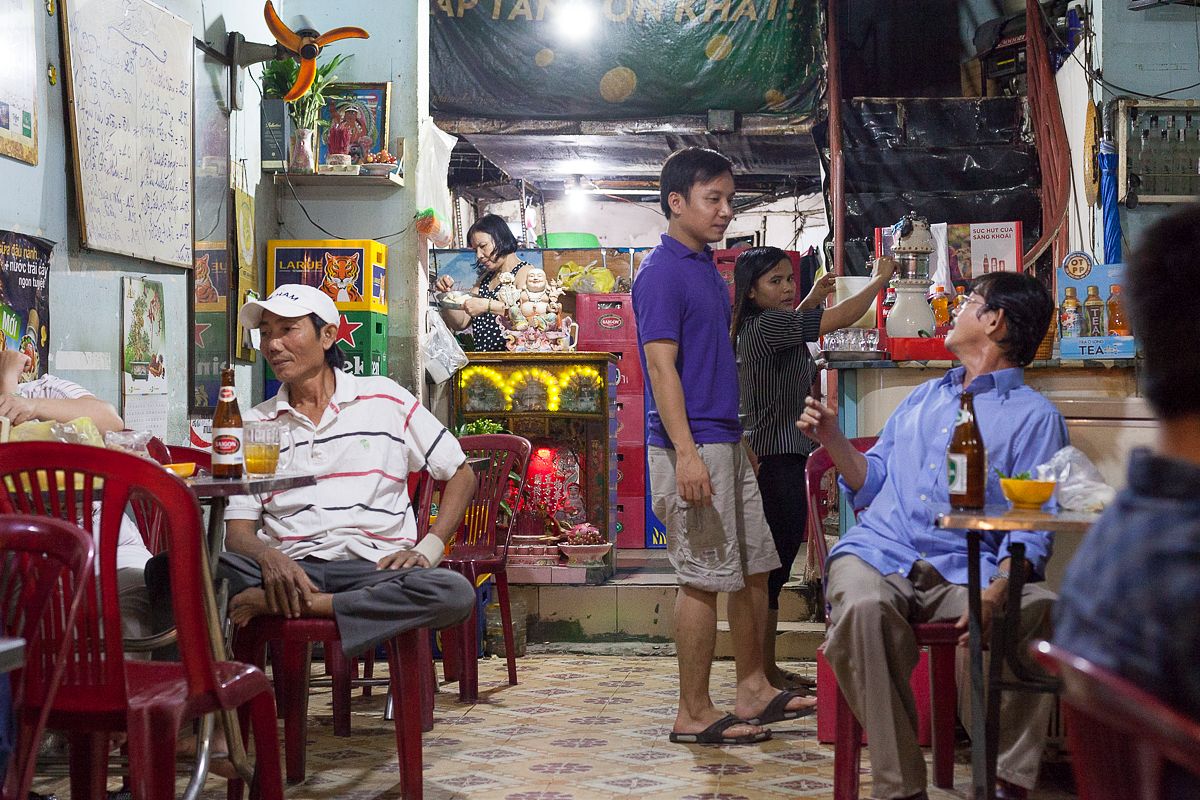 To sum up:
Taste: 4/5
Price: 5/5
Atmosphere: 5/5
Friendliness: 4/5
Location: 4/5
Dana is 70% caffeine, 50% fish sauce and hasn't taken a math class since 2004.
Bia Hoi Bach Dang
837 Le Hong Phong, Ward 12, D10

---

Related Articles:
---