In the 16 years she's spent selling cơm tấm on the District 4 side of the Calmette Bridge, cô Hong has seen some things.
At this point, she has come to expect her regular clientele: weary construction workers coming off a long day, cab drivers preparing for the graveyard shift, the odd solo diner passing by and, later, the after-hours crowd, in crumpled party clothes, grabbing a late-night meal to end the evening (or, rather, the morning). Her street cart's well-oiled assembly line follows the same procedure every evening, beginning with the jolly barbecue woman perched on the curb, fanning a smoky grill and calling to takeaway customers, and ending with the ever-smiling waitress who ferries plates of cơm sườn to plastic tables. For the most part, nights are predictable. Every now and again, however, something unexpected happens.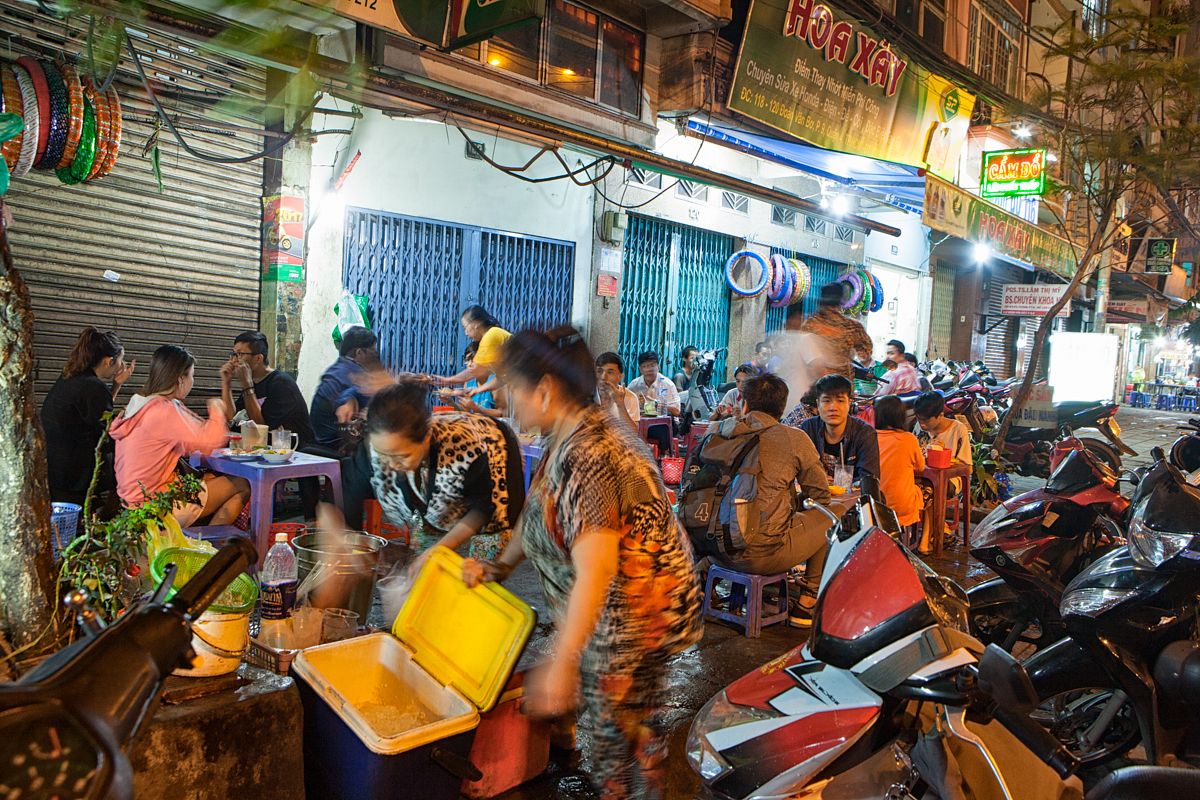 "You a journalist?" cô Hong sidles up and asks me in Vietnamese, eyeing my coworker's camera. He's also sporting a Saigoneer shirt.
I nod, taking out my phone to show her the website. We get into a conversation, she and I, with the barbecue woman interjecting every so often, trying to make a deal with me: bring cô Hong to America and she'll make you cơm tấm everyday, the barbecue woman says. For a moment, her loud, full laugh matches the volume of the traffic racing off the bridge.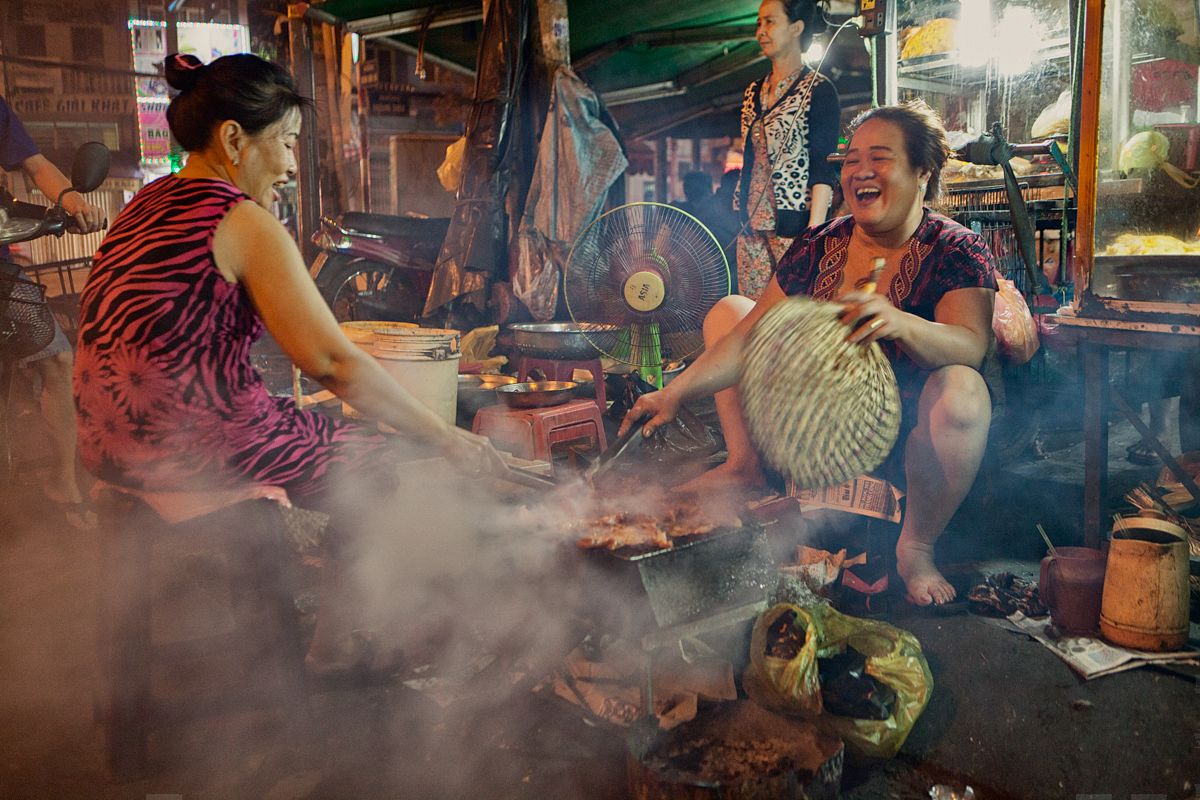 This is the first time I've been to cô Hong's before midnight. It's probably 9:30pm, the drizzle that's been hanging over Saigon this week has let up, and the busy staff manning the food stall are just beginning their evening's work. The grid of plastic tables set up along the sidewalk – maybe nine or 10 – are mostly full, one table reserved specifically for a post-nhậu gathering of middle-aged men, some of whom are still are continuing their evening beer intake.
But the quieter, late-evening diners now occupying the tables will eventually get up and move on. After midnight, it's more of a mixed bag, thanks to the eclectic array of partygoers you find on any given night in Saigon. Sometimes movie stars show up, cô Hong tells me, and foreigners, too. She stays open until 4am, serving anyone who comes by. This is street food democracy at its finest: celebrities and chauffeurs, young clubbers and old men, all gathering around a killer plate of broken rice.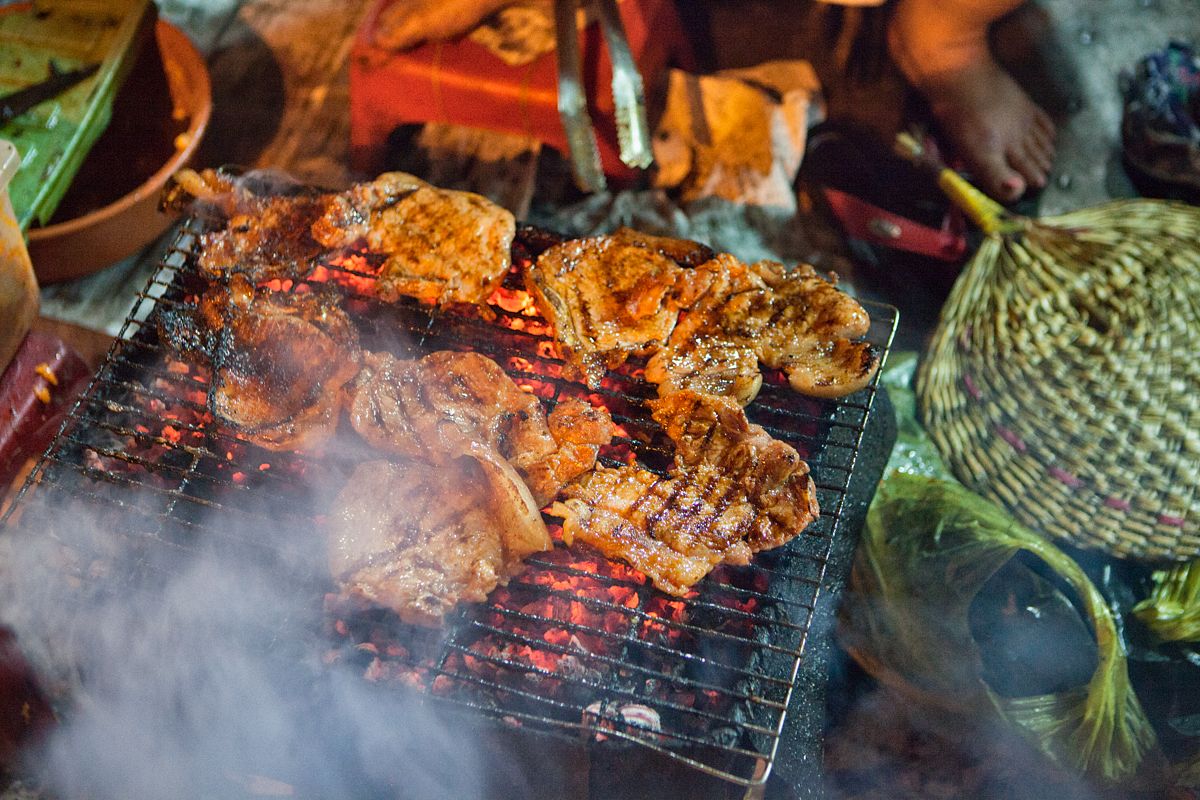 While my earlier memories of cô Hong's menu may have been clouded by happy hour cocktails and wine-filled evenings, the same meal holds up under sobriety. Her generous helpings of cơm sườn la include a hefty pork chop and a fried egg whose consistency is just right, the yolk spilling over onto a bed of rice. Atop it all, a dollop of greasy mỡ hanh goodness and the accompanying chili-tinged nước mắm round out the plate. It's possible to opt for other meats – chicken, for instance, or stuffed squid, or even just plain sườn – but, in the words of my esteemed boss, an accomplished street food eater: "More is more."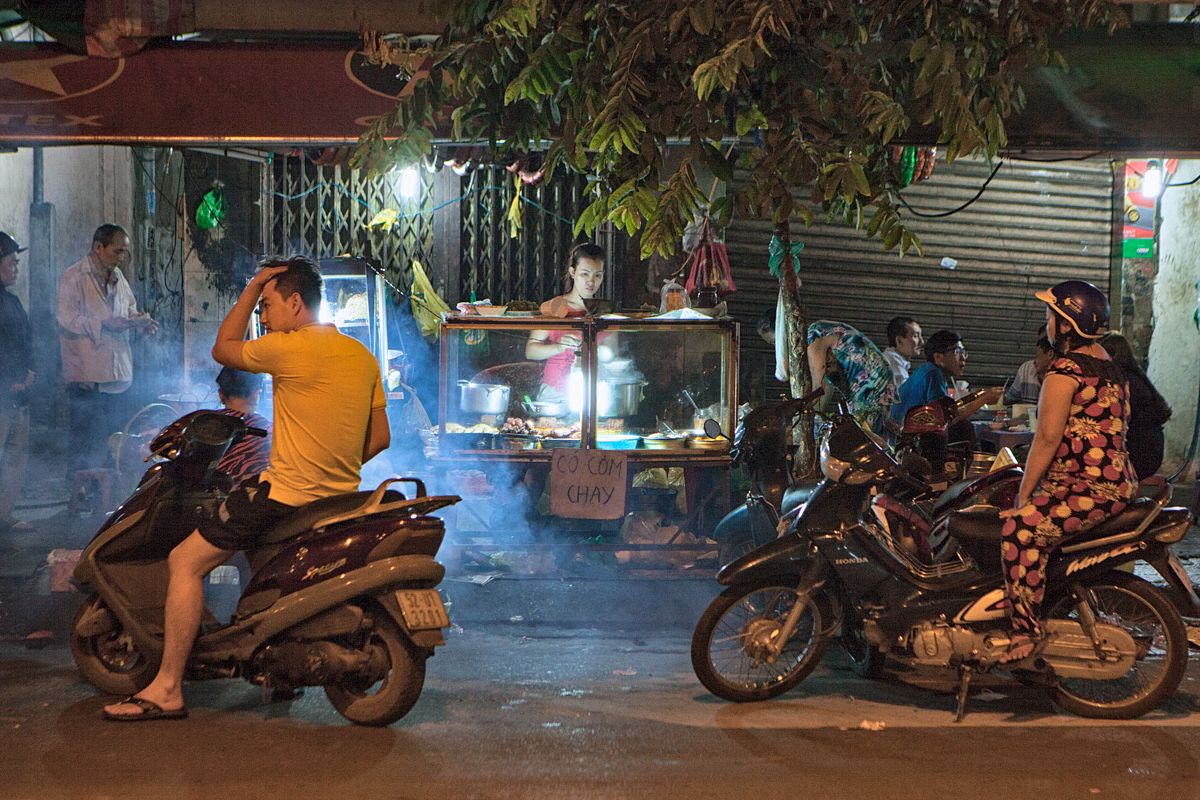 To sum up:
Taste: 5/5
Price: 5/5 – VND30,000 for plain sườn, VND40,000 for sườn trứng
Atmosphere: 5/5
Friendliness: 5/5
Location: 5/5
Dana is 70% caffeine, 50% fish sauce and hasn't taken a math class since 2004.
Cô Hong's cơm tấm
Corner of Calmette and Hoang Dieu

---

Related Articles:
---