In Saigon, there are plenty of places you don't see when you're breezing by on a motorbike. If you are (hopefully) focused on the road ahead, the narrow shopfronts and modest quán lining most Saigon streets start to run together, blurring into a mess of awnings and neon signs, plastic furniture and noisy, fearless touts.
I've driven past Loriekot's Lutong Bahay on countless occasions without really knowing what was there. The block on Dien Bien Phu just before the corner of Hai Ba Trung is packed with similarly small, hole-in-the-wall businesses, and I was often too busy cursing at traffic to look around. Had I stopped to inspect the many small businesses in that area, however, I would have found the place, a small, narrow dining area regularly occupied by members of the city's Filipino community. Along the walls, posters regale the uninitiated with facts about the Philippines, but the restaurant is otherwise a standard quán bình dân setup, complete with metal tables and plastic chairs.
One day mid-week, we came around for lunch. Loriekot's menu is packed with Filipino dishes, which it serves from morning to night, including silog (a meal featuring fried rice and fried egg), sisig (pork and egg seasoned with calamansi and chili) and Filipino-style noodles, but at midday a small glass counter at the back also stocks a healthy selection of Filipino cơm trưa.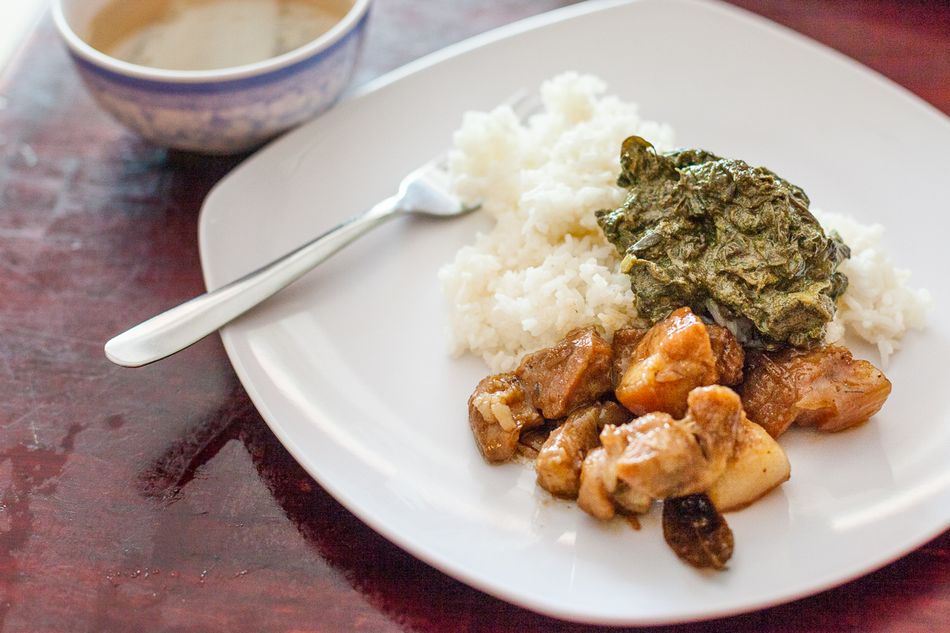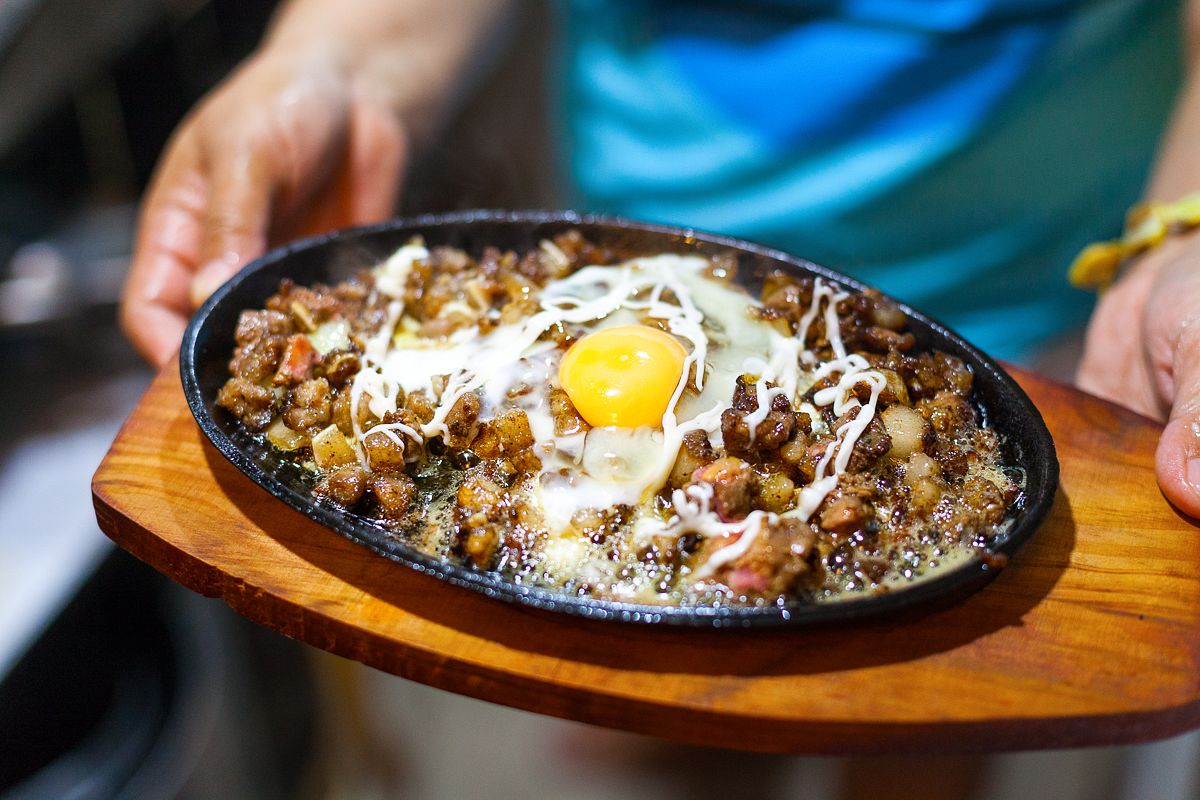 We opted for the pork adobo and taro leaves, both of which arrived at our table in heaping portions along with helpings of steamed rice. Both dishes were a hit: the tender marinated pork and its sauce were a perfect, savory accompaniment to our steamed rice, while the taro leaves, stewed in coconut milk, had a surprisingly bold and complex flavor.
Confident in our food choices, we moved on to something from the main menu. The kare-kare, a stew of pork hocks and veggies in a thick, hearty peanut sauce, proved a little too heavy for round two but would fare well as a first choice, served over steamed rice to balance its rich flavor.
In the end, we had to pack up the kare-kare to go, as two meals turned out to be too much. Sufficiently stuffed and fast approaching a mid-afternoon food coma, we flip through the menu to find desserts and other snacks, but our stomachs won't allow anything more. We pay up – Loriekot's generous portions run around VND70,000-90,000/dish – before hopping into a cab and speeding off. The moment we set off, Loriekot's fades back into the scenery, a tiny, hidden eatery among Saigon's organized clutter.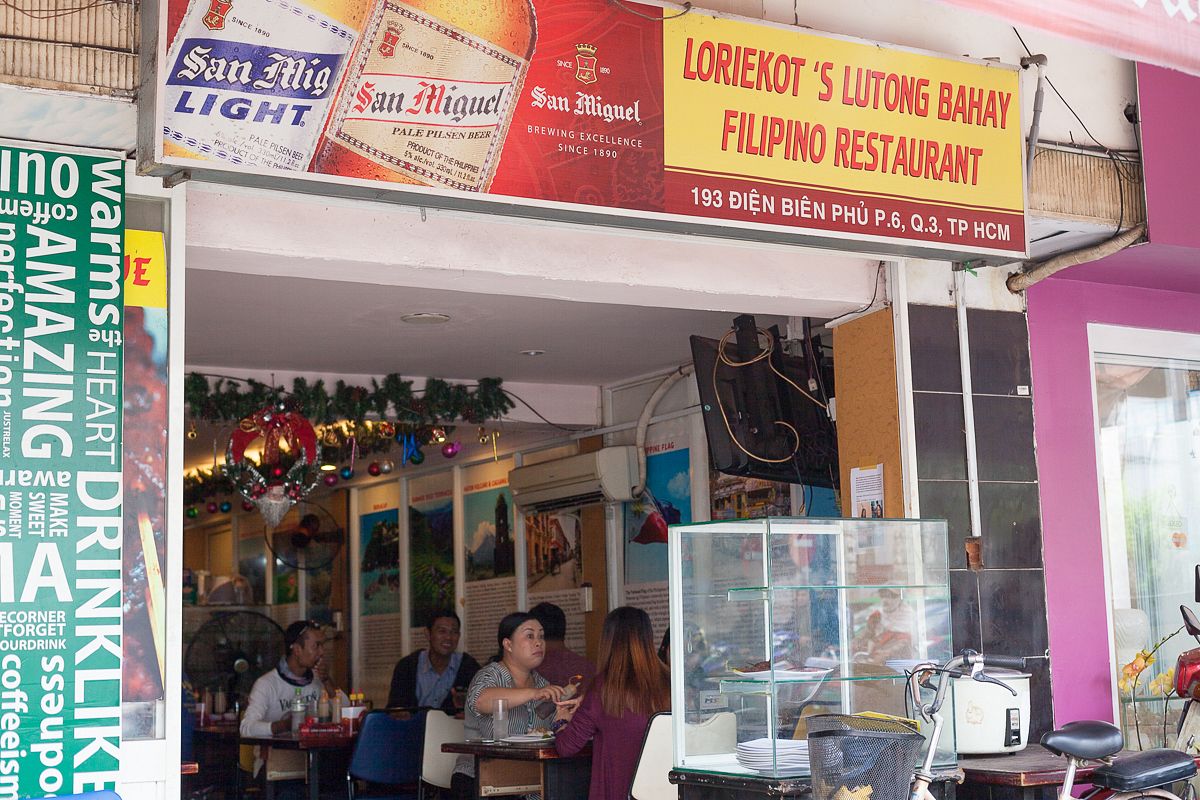 To sum up:
Taste: 4/5
Price: 5/5
Atmosphere: 3/5
Friendliness: 4/5
Location: 5/5
Dana is 70% caffeine, 50% fish sauce and hasn't taken a math class since 2004.
Loriekot's Lutong Bahay
193 Dien Bien Phu, Ward 6, D3

---

Related Articles:
---