On the modest patio in front of Simple Place, a charming little hole-in-the-wall in District 2, my Spanish coworker Victor launches into a stirring speech about tacos.
His enthusiasm is visible. Eyes wide, grinning from ear to ear, Victor narrates the folding of an imaginary taco, complete with sound effects. He wants to make a video of the experience.
"You should get the duck tacos," he instructs me. "We can do stop-motion. Tchk! Tchk! Tchk! Tchk!"
At Saigoneer, this is the level of importance we afford our midday meal. On this particular day, at this particular establishment, the excitement is running especially high: Mexican food is not an easy commodity to come by in Saigon, much less good Mexican food, and word has it the folks at Simple Place know their way around a tortilla.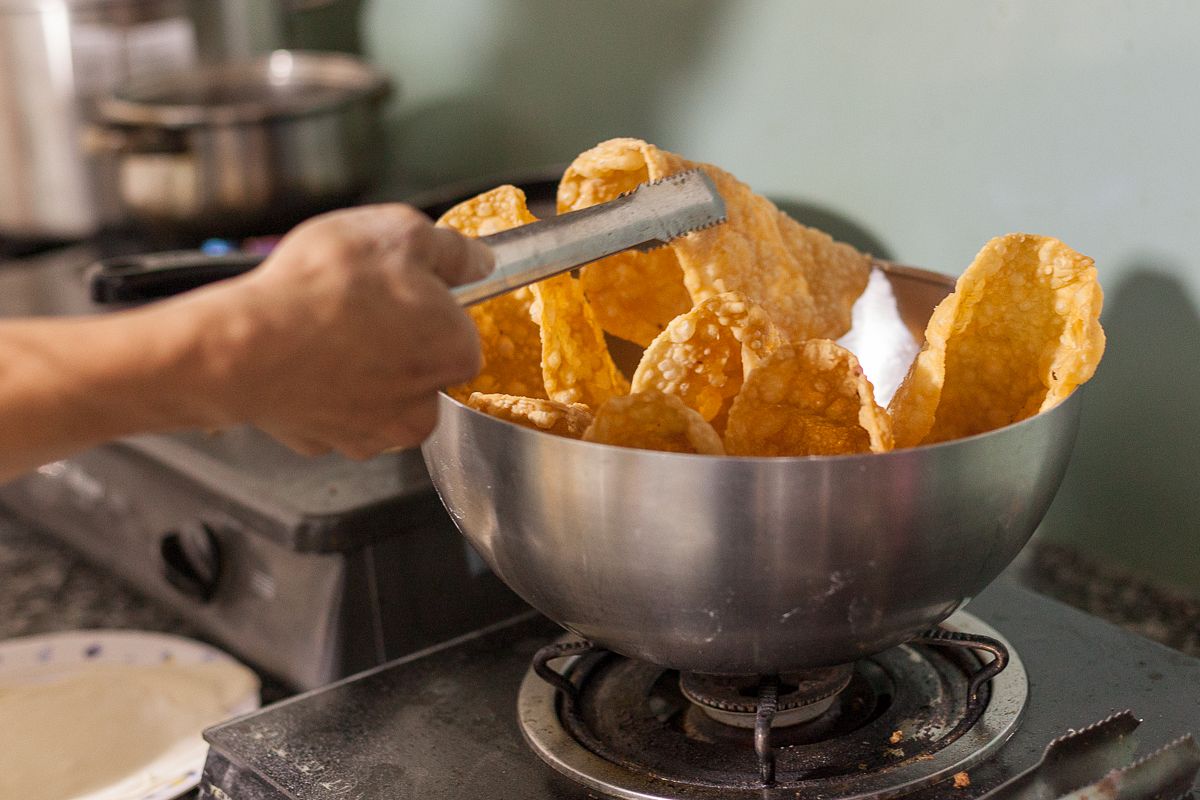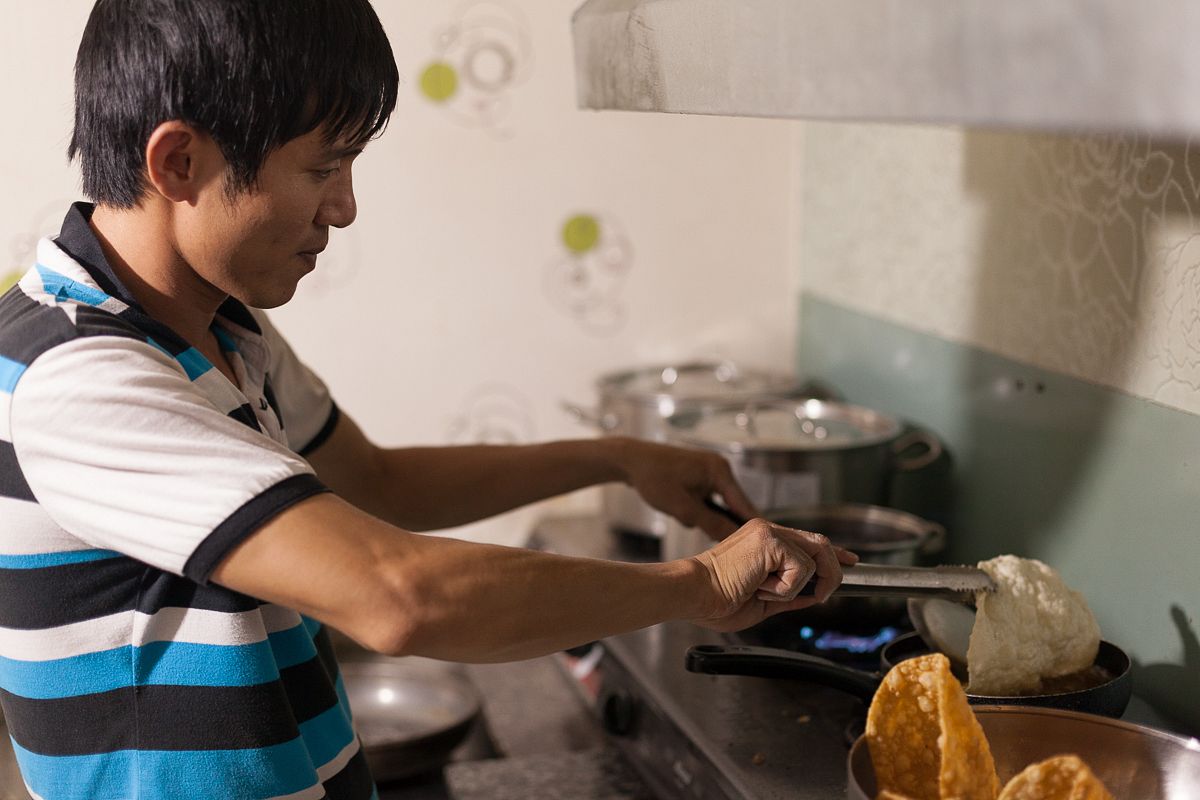 The menu shows promise, featuring a laundry list of tacos, enchiladas, quesadillas and burritos. We draw the line at "pizzadillas" – a semi-sacrilegious fusion of Italian and Mexican cuisine – but have no trouble ordering pretty much everything else that's available.
First to arrive at the table are the very soft-shell duck tacos that Victor had so effusively praised. Piled high with tender, succulent duck, pico de gallo and a smattering of other accoutrements, the meaty taco is wrapped in a handmade corn tortilla and disappears in seconds, prompting us to double and then triple up on the order.
Our next dish is uncharted territory: a pumpkin quesadilla. While the combination is unusual and the name perhaps a little off-putting, this savory snack manages to please everyone at the table with its unexpected flavor. A hefty duck burrito soon follows, packed with the same fillings as its taco counterpart, only larger. Though the restaurant could improve upon its burrito-wrapping skills, taste is what counts. Structural integrity aside, the duck burrito is a must.
"Now," Victor says to us, a grave look on his face as our hard-shell tacos appear, "this is gonna get messy."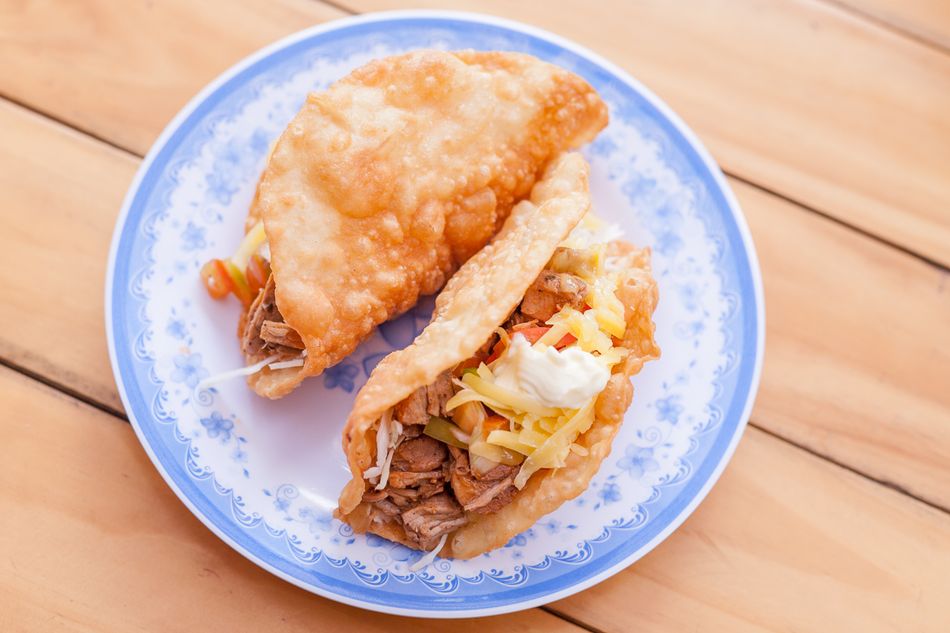 Indeed, he's right: the crispy, fried shells crumble as we pass each taco around, soon devolving into a free-for-all as pork carnitas and pieces of taco shell tumble onto our shared plate.
By the end of our lunch, a silence has fallen over the table. The proprietress, who has been exceedingly patient as we devour dish after dish, comes out to ask if everything is okay. After heaping praise upon her cooking, we managed to ask how a Vietnamese woman came to run a Mexican restaurant in Saigon. The work, she explains, is divided between her and her husband: she is responsible for the fillings while her husband, a former member of the hospitality industry, is the tortilla master, tasked with making Simple Place's flour-based products.
By the time we pay our bill, full and happy, Victor's taco evangelism has subsided and the rest of us are ready for a nap. We pour into a cab back to District 1, thankful to have found a place where our Mexican food cravings can be satisfied on the cheap.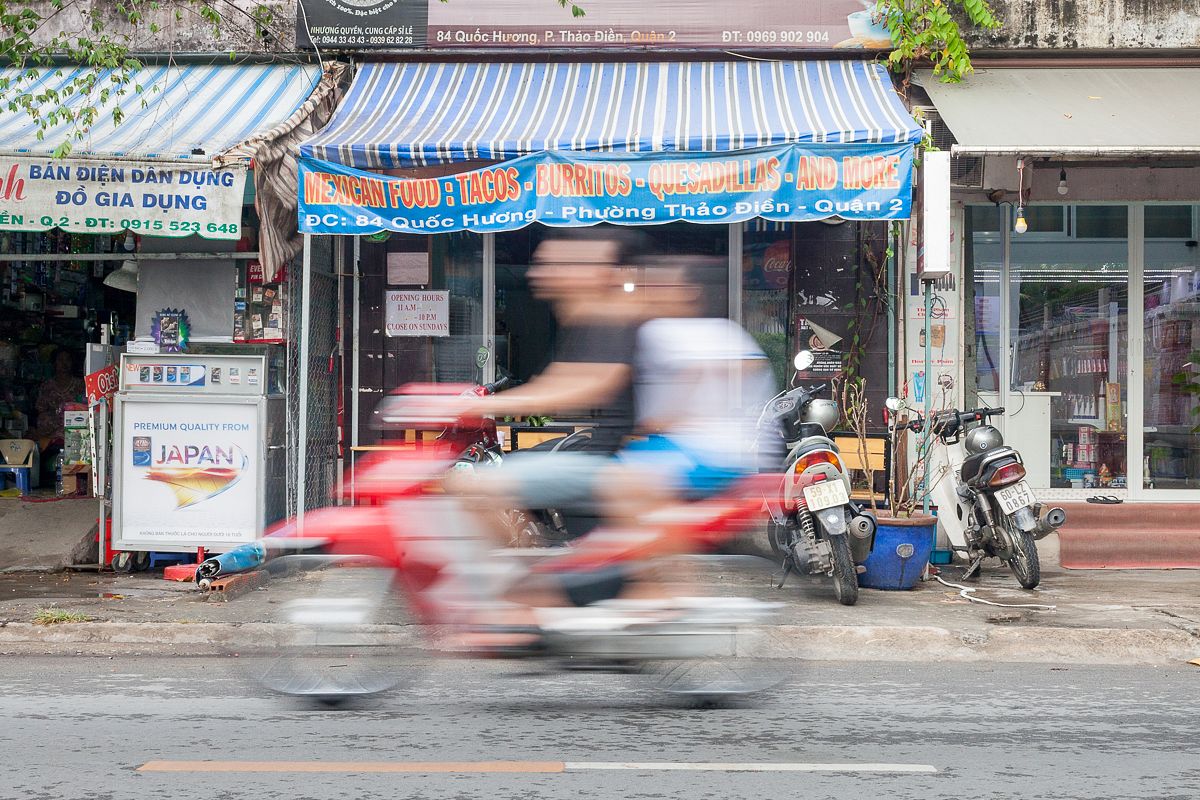 To sum up:
Taste: 5/5
Price: 5/5 - VND35,000/duck taco, VND50,000-70,000/burrito, VND50,000-80,000/quesadilla
Atmosphere: 4/5
Friendliness: 5/5
Location: 3/5
Dana is 70% caffeine, 50% fish sauce and hasn't taken a math class since 2004.
Mexican Food
35 Tống Hữu Định, Thảo Điền, Quận 2

---

Related Articles:
---