You should know before you visit his establishment that anh Hoai is a consummate professional.
The man used to live in Switzerland, studied Italian cooking and believes in using only top-quality ingredients. He knows how to throw together a mean spaghetti sauce or whip up a smooth, creamy pâté. He believes in customer service and genuine hospitality. And according to the framed diploma on his wall, anh Hoai is certified in Awesome.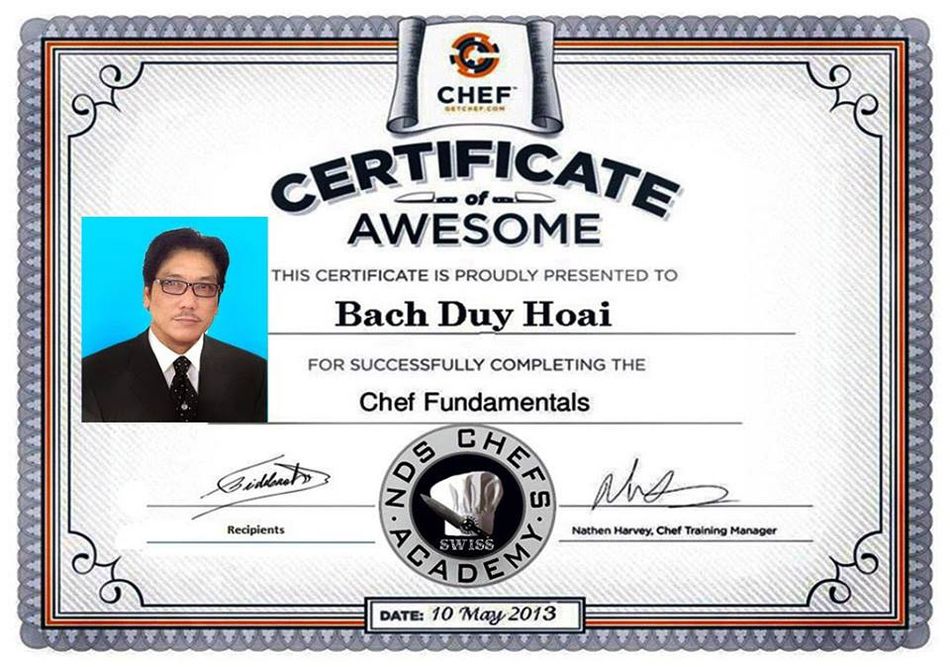 This is, perhaps, part of why we receive such a warm welcome on the day our 11-strong lunch crew shows up to his new restaurant location. Though he's already been in business downtown for a few months, the front of his quiet shop down an alley off Binh Thanh's D2 Street is awash with flower displays to mark its opening. The affable anh Hoai is all smiles when we arrive, offering a generous hug to Alberto, our seasoned Hẻm Gem researcher who discovered the place. Immediately, the smartphone comes out and everyone poses for pictures as we settle into our seats.
While his focus is Italian-American dishes, the interior of anh Hoai's new restaurant is decidedly Vietnamese. Low plastic tables line the wall below his Awesome certification, stocked with mustard, chili sauce and other condiments. Against the opposite wall is an open kitchen manned by anh Hoai's team of cooks, all young, sprightly folks whose hustle matches the enthusiasm of their boss.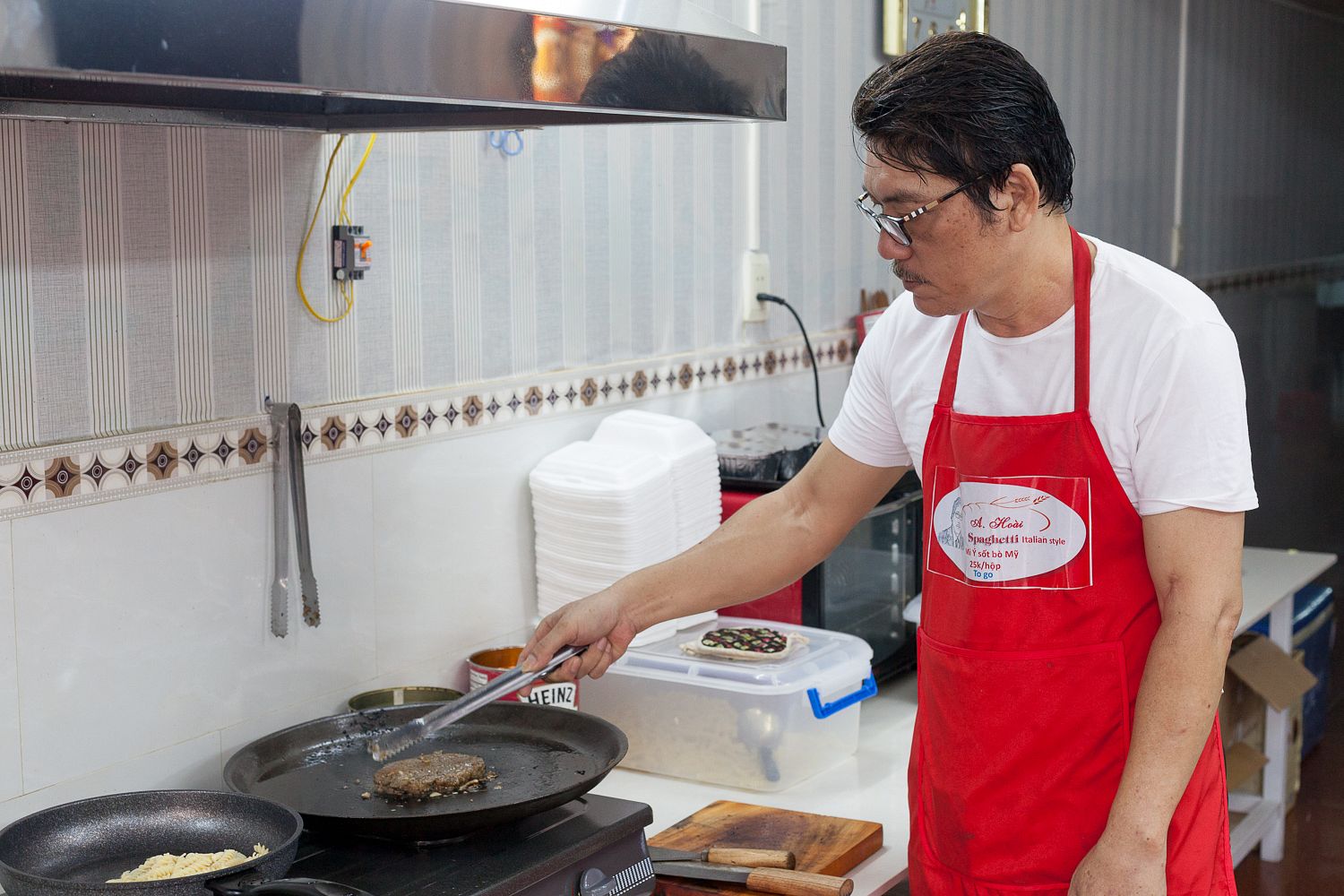 In the weeks before our visit, Alberto has talked up the menu at anh Hoai's so we're already well-versed in his offerings, namely the traditional, Italian-American-style spaghetti, lasagna and steak. Ravenous and perhaps a little overly ambitious, we order several of each, posing for selfies with anh Hoai as the kitchen staff scurries behind us. By the time the first few plates arrive at our table, we're already on the restaurant's Facebook page, smiling up from its low tables.
First to come out is a series of Styrofoam boxes packed with piping hot spaghetti swimming in red sauce. The team digs in and most of the food is gone within minutes. It's hearty, well-seasoned and just gluttonous enough to make the cut as comfort food. Slightly subdued by the pile of carbs we've just inhaled, the lunch crew waits a little more patiently for the lasagna.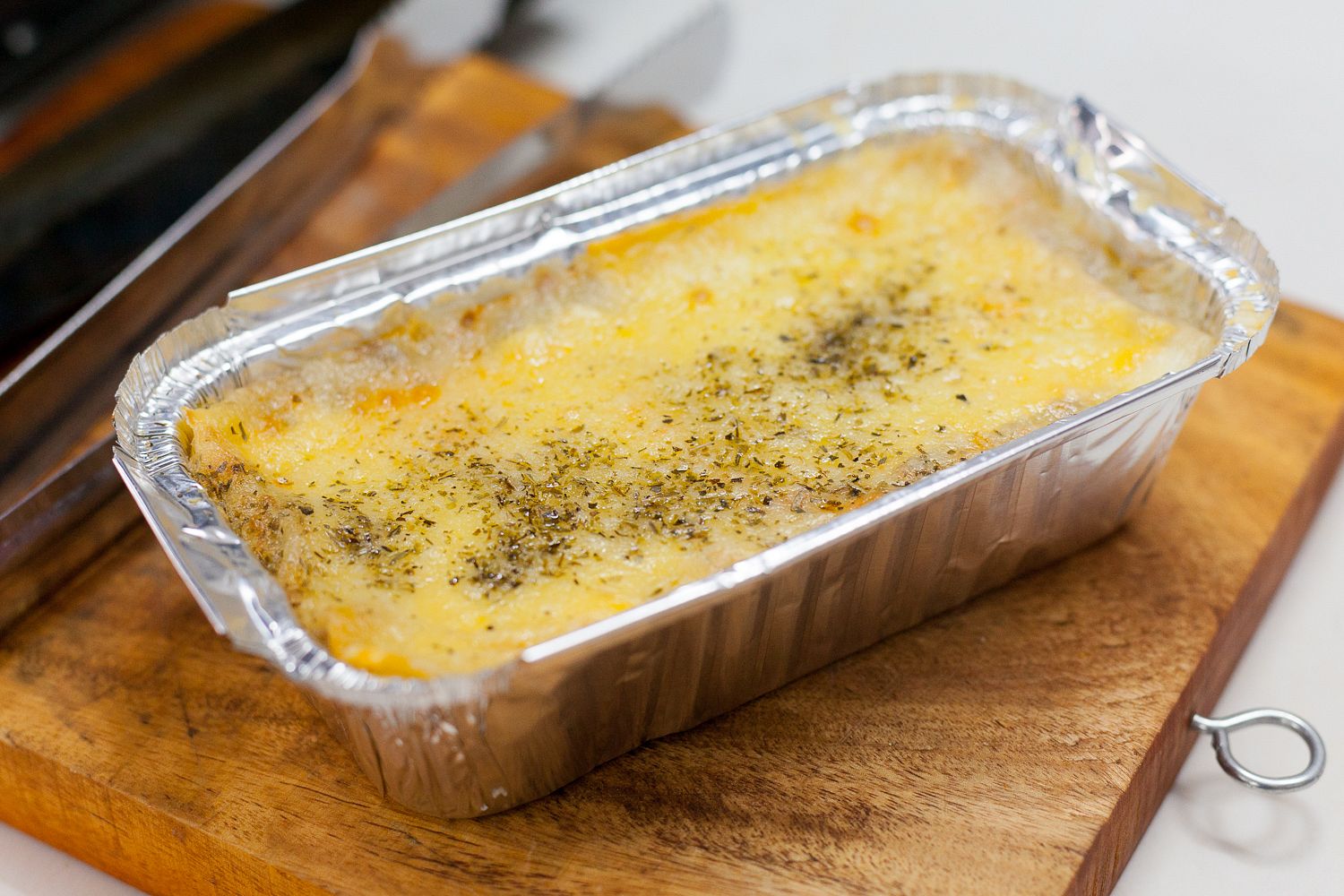 But when it comes to the table, our enthusiasm is renewed. Everything about the dish screams cheese, from the golden brown covering down to its last layer. I am not a mathematician, but if I had to estimate what percentage of this dish was decadent, heavenly melted cheese, it would hover somewhere between 70% and 80%.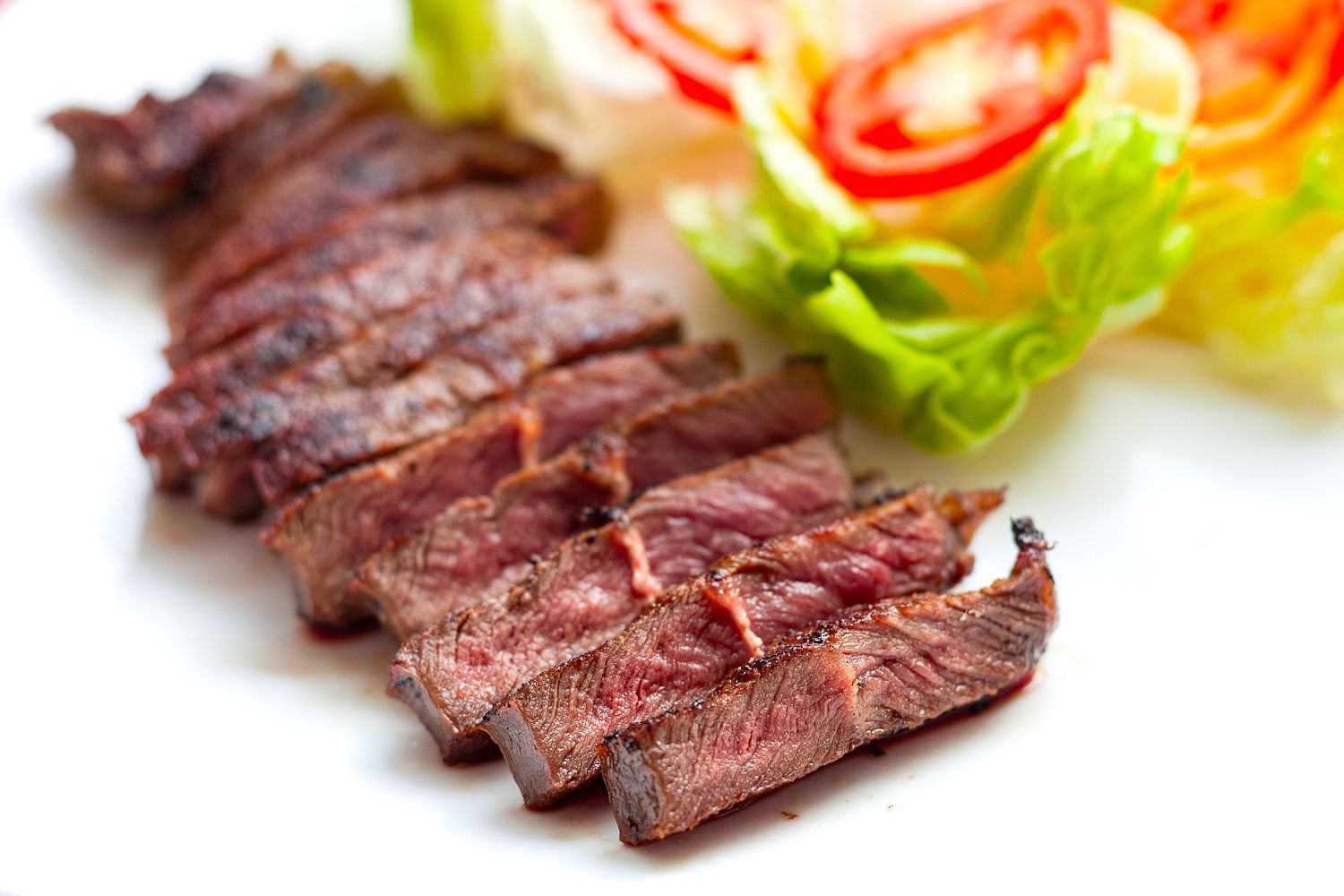 To be honest, my lowest expectations were reserved for the steak that rounded out our meal, and yet it turned out to be the best of the bunch. Anh Hoai's steak was surprisingly tender, juicy and cooked to perfection.
Despite the heavy food coma that had collectively set in amongst our group, a few brave souls managed to order dessert, an almond panna cotta that was rich and smooth as silk.
With our plates cleared and the bill settled, we stood up for a round of goodbyes and a heartfelt conversation with the soft-spoken anh Hoai. A few more photos were taken, a cab was called and we set off just as an inexplicable dry season rain began to fall.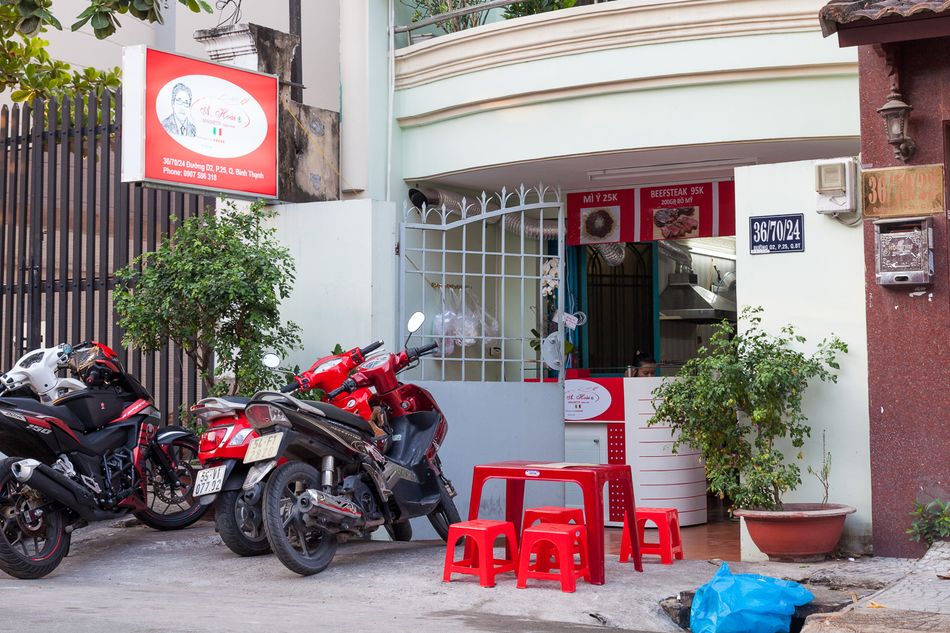 To sum up:
Taste: 4/5
Price: 5/5 - VND25,000 for spaghetti
Atmosphere: 4/5
Friendliness: 5/5
Location: 5/5
Dana is 70% caffeine, 50% fish sauce and hasn't taken a math class since 2004.
Anh Hoai's Spaghetti
36/70/24 D2 Street, Ward 25, Binh Thanh

---

Related Articles:
---