For those who don't know, Coi Xay Gio Bakery's yellow wall has been taking Vietnam's social media by storm.
Renovated from an old two-story bookstore in Da Lat's Hoa Binh area, Coi Xay Gio is a bakery that serves bánh mì and coffee. The bakery was established in April 2017 by Nguyen Dang Phong, a Da Lat native, according to his recent profile on Kenh14.
Within one month of operation, the bakery's bright yellow wall became a well-known corner for Instagram-savvy millennials and brought about the success of the brand. Just five months later, Coi Xay Gio has opened four more branches in Da Lat and an another three are expected to be underway in 2018. The 29-year-old Phong is also the owner of popular hospitality branches such as Windmills Cafe, Vuong Pizza, and Yolo Hostel.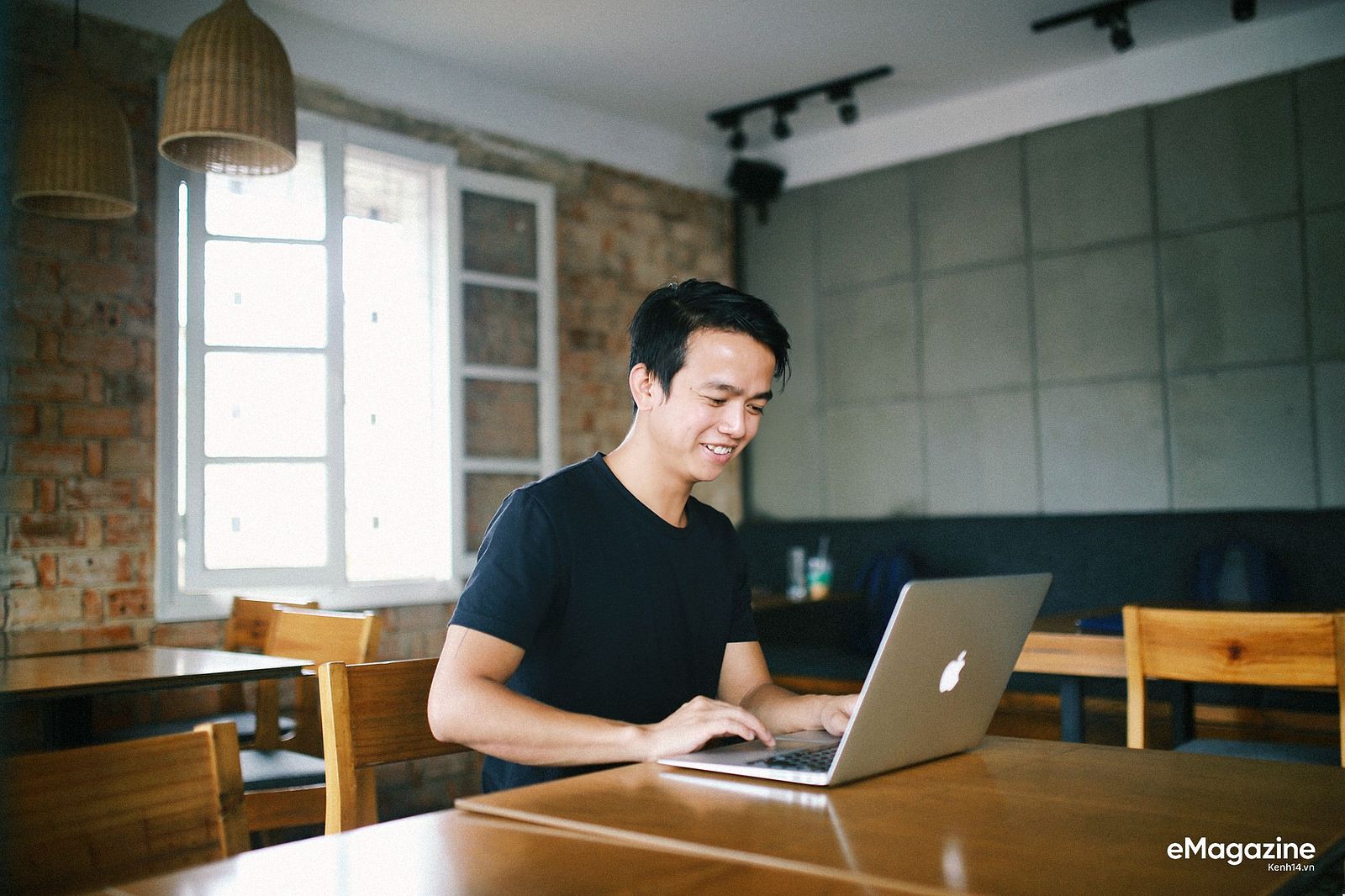 Phong spent his years in university working in market research, selling flowers and teddy bears in his free time. He also took several internships before realizing hia passion for opening his own business. He dropped out of university during his third year and cycled through jobs to make ends meet and pay for business courses. He opened his first business, Windmills Cafe, in 2011.
Regarding Coi Xay Gio's online fame, the ambitious owner himself was surprised by the popularity of the yellow wall: "The yellow wall is only a part of our branding strategy and to be honest, I have never expected such popularity. I initially chose a yellow shade that resembles [colonial houses found in] Hoi An. However, when we painted it on the wall I felt like the color is a bit cold, which is not a good combination with Da Lat's cold weather. Later on, I adjusted it to a darker shade to make the color warmer."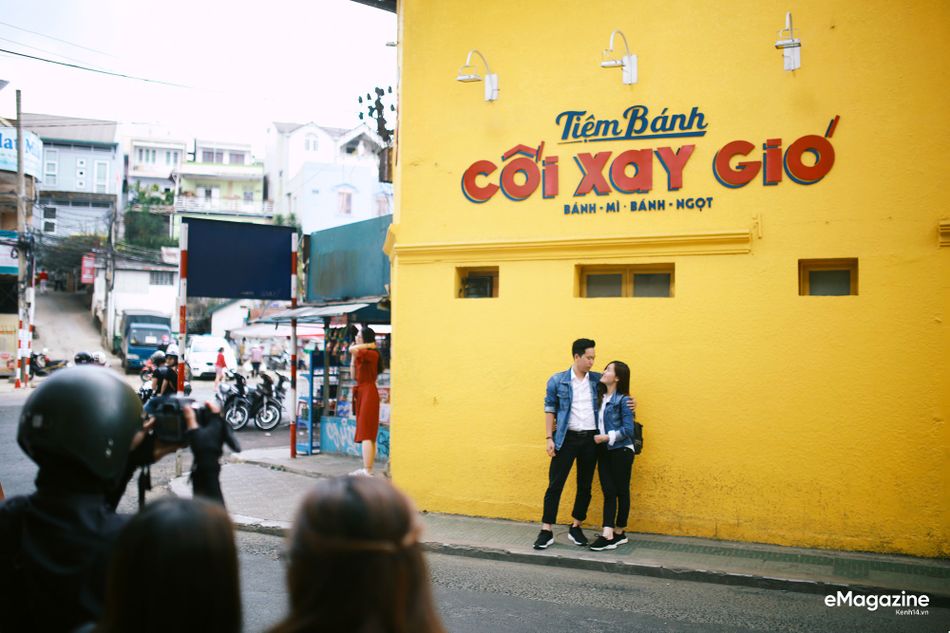 The wall's appeal is an interesting phenomenon to ponder. Notes of pop art aesthetics are easy to spot: the eye-catching shade of yellow echoes Andy Warhol's famous silkscreen painting Marilyn Diptych while the brand name "Coi Xay Gio" is written in Classique Sàigòn, a font type that resembles old hand-painted advertising signs.
If Warhol's Marilyn Diptych pokes at the idea of repetition, mass reproduction and the cult of celebrity, the yellow wall's popularity reflects these ideas. The hashtag #coixaygio conjures up to 2,500 public posts on Instagram of the same wall, cast in different shades of yellow in each photo – a result of the platform's filter feature. Despite being an inanimate object, the yellow wall has become both a celebrity and commodity in its own right.
Some might even interpret the yellow shade as a brighter rendition of many walls found in French colonial houses in Vietnam, which channels Phong's original idea. The total spectacle of the wall empathizes with people's sense of nostalgia in present-day conditions: as the country modernizes and slowly erases the footprints of older times, clinging onto remnants of the past can be a way to reconcile our lived experience in contemporary times.
[Photos by Tham Quynh Tran via Kenh14]
---

Related Articles
---