Details

Published on Sunday, 30 December 2018 12:00
Written by Harry Hodge. Photos courtesy of Robofght.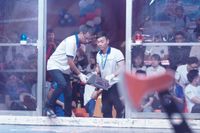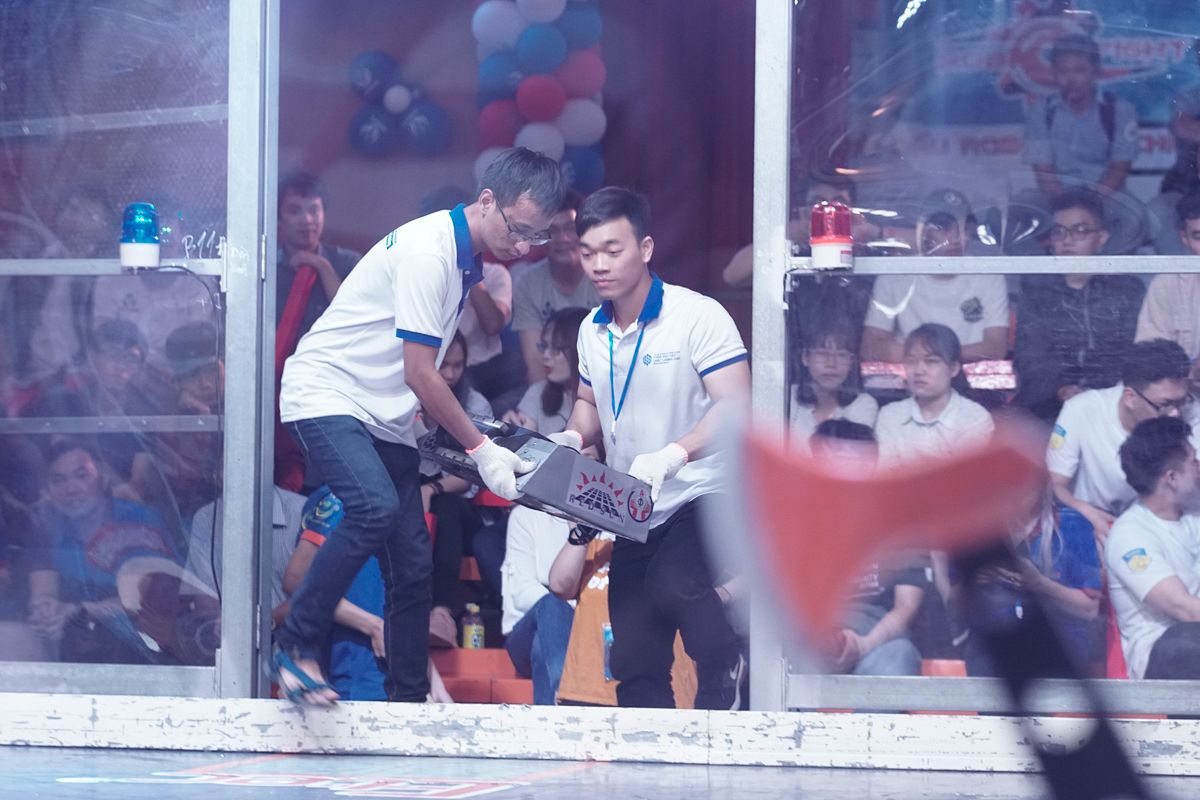 While many enjoy watching robots like Transformers do battle on the big screen, some Vietnamese audiences have developed an appetite for real steel.
Names like C3PO, Wall-E, Optimus Prime, Johnny 5 and even the T-1000 hold special places in the hearts of movie fans the world over. Even the Westworld androids that linger somewhere between alluring and creepy captivate global audiences. Competitions involving drone racing are starting to "take off," and events like China's RoboMaster tournament, in which multiple robots hunt one another on a stadium battlefield, attract crowds upward of 10,000 spectators in Shenzhen. And while movies like Real Steel, Pacific Rim and others have elevated the profile of robots in pop culture, Vietnam hasn't had a show of its own, like America's BattleBots, for fans of live fights.
That has now changed.
Every Saturday night, viewers can tune into HTV7 to catch the action on Robofight, with teams of budding engineers from top Vietnamese universities often working in conjunction with professional mentors to build fighting machines with names like HUTECH Eagle and Apollo UTE.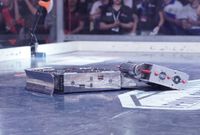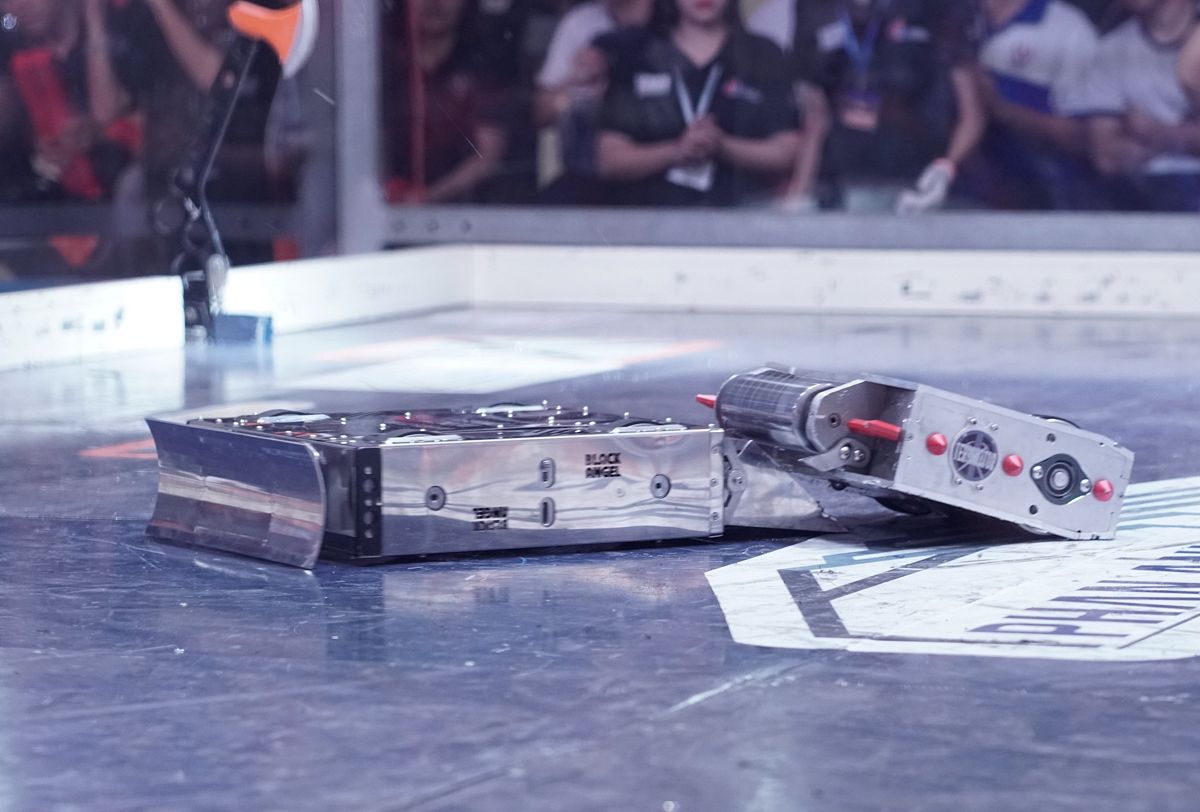 Stepping into the ring for Robofight, a nationally televised robot fighting competition, teams have more to fear than just fear itself. Apart from the enemy robots, organizers have set booby traps marked with Xs around the playing surface. Heavy axes drop down in the corners, and a swirling buzz-saw takes up one end of the ring.
If one combs a variety of different sources, the common notion of robot combat is that it's a form of competition in which two or more custom-built machines use varied methods of destroying or disabling one another. Generally, these are remote-controlled competitors, often with different team members assigned duties such as repairing and upgrading the machines between bouts. The "sport" has events dating back in the United States as far as the late 1980s, with the Critter Crunch taking place in Denver, Colorado in 1987. In the late 1990s, a series called Robot Wars enjoyed a successful run on television in the UK for several seasons.
The UK-based Fighting Robots Association (FRA) goes so far as to assign weight classes. Additionally, many promotions have outlawed measures such as radio jamming, explosives, liquid weaponry and a list as varied as the human imagination. There is even Robot-sumo out there, but that's another conversation.
In these competitions, victory is confirmed by immobilizing, subduing or otherwise laying waste to competing robots. In the case of Robofight, the chance to win VND100 million during the tournament provides further incentive to competing teams.
"I call it a power play," spokeswoman Mia Kieu, who's involved not only with Robofight but also the Ho Chi Minh City Wings of the Vietnam Basketball Association (VBA), tells Saigoneer. "It's loud, it's exciting. It's for mass audiences."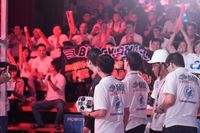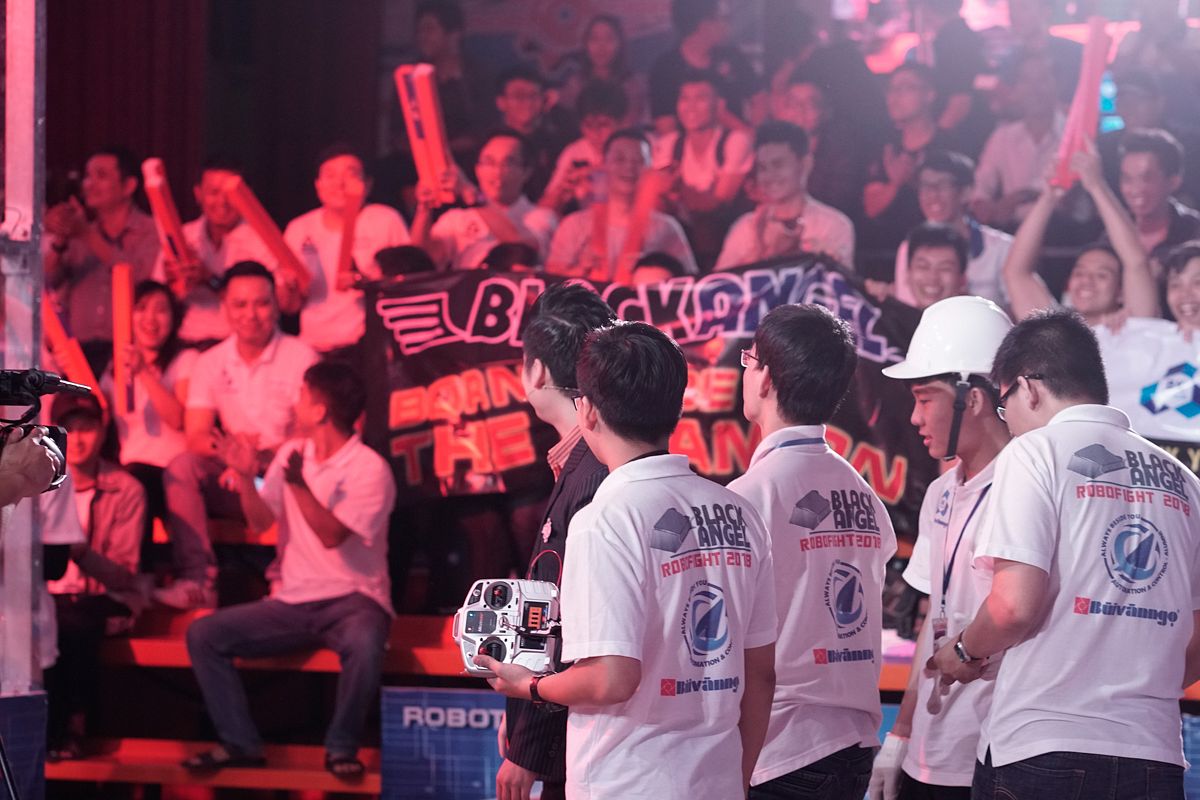 Nguyen Vinh Lap, from the Ho Gia Phat Laer team, was excited about the tournament as the opening approached, stating that it took two months to build their robot, complete with a high-speed cutting blade system and bulldozer component at either end.
"We have to make a robot with dimensions, weight and batteries which are according to the competition rules," he stated.
Those specifications included a weight under 25 kilograms, and dimensions no larger than 500mm by 500mm in width and length. Weapons are mechanical in nature; fire and chemicals are not allowed. DC motors are used, and battery voltage must be less than 48vdc for all competing robots.
There are six people on Lap's team, including four engineers who are HGP employees, and two students.
"The game is extremely attractive," he said, especially for the exposure it brings to the competitors every Saturday night in a prime-time slot nationwide. "We believe that many companies and universities will attend this event by next year."
HUTECH students Le Minh Khoa, Dao Quang Huy and Nguyen Dac Nhan explained the design behind their Eagle robot, which looked kind of like a Canadian snowplow. The Eagle took three months to build and the team asserted it was built to push other robots around, as they looked forward to their upcoming match with Apollo.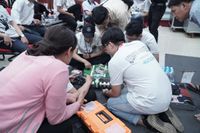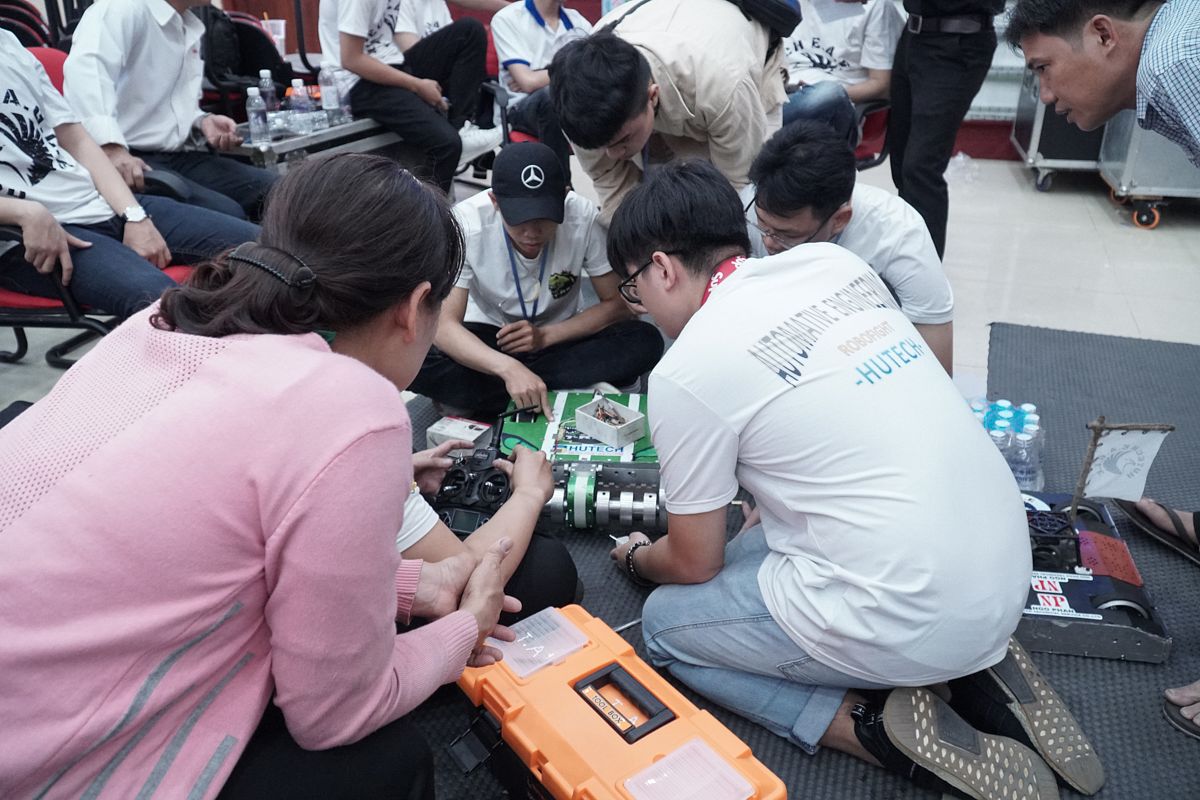 "We wanted it to be more defensive," Nhan explained. "[But] it can flip other machines over."
No spoilers about winners or losers, as the tapings are set to be released over the next couple of months, wrapping early next year. But Kieu said that plans are already in the works for another season, with the show proving to be popular with both fans and advertisers.
"There's intellect behind the designs, [but] the fighting is easy to watch and understand," she said, with fans alternately tuning in to see the in-ring carnage or the pit crew repairs as they adapt and fix the machines between rounds.
Curious? Catch Robofight at 7pm Saturday nights on HTV7, or visit the show's Facebook page for further details.
---

Related Articles:
---