Vietnam is a land of floods and storms. While Vietnamese have long accepted this reality, mother nature has had profound impact on individuals and the country as a whole. Though some look for ways to control her, others know that this is at best a near-impossible task and instead focus on better integration with their environment.
Last year, natural disasters cost Vietnam 1.5% of its GDP, not to mention the hundreds of lost lives. Luckily there are companies, like Hanoi-based H&P Architects, that are exploring ways to keep development and nature in balance.
To wit: H&P has produced a demo of their long-promised bamboo houses which are designed to endure flooding and powerful storms. And the kicker? It can be assembled in 25 days at a base cost of $2,500.
Rad.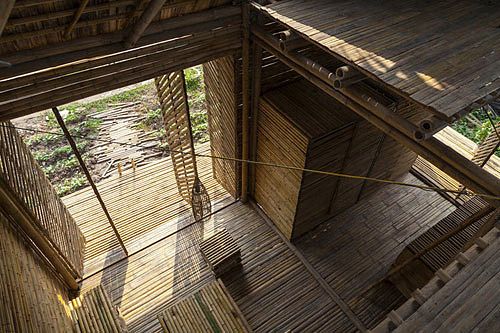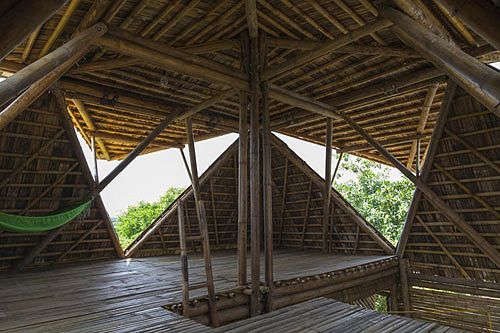 The homes, consisting of bamboo frames, pinned down by steel poles and recycled oil drums are elevated on bamboo stilts, allowing them to hover over floodwaters as high as 1.5 meters.
The interior are module in that residents can move wall-mounted screens to adjust for changes in temperature, sunlight and weather. Skylights provide ventilation.
As the structures are modular, they can be combined to create classrooms, medical stations and wellness centers.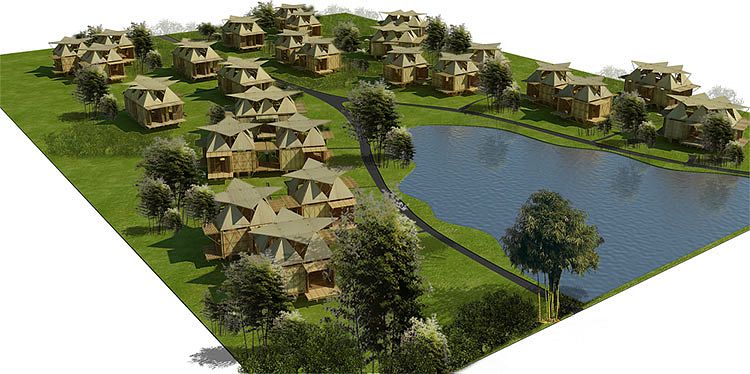 And H&P isn't resting on its laurels – they're developing another version that could sustain 3-meter-high floods.
This is exactly the kind of ingenuity Vietnam needs, especially in poorer, rural, flood-prone areas.
Related Articles:
- Minimalist 'Nest House' in Binh Duong
- The Coolest House in Binh Thanh?
- Nhabeo House: Bringing Green to the Concrete Jungle