When it comes to Sunday brunches in Saigon, the playing field is a crowded one. At times it can be difficult to distinguish the free-flow, all-you-can-eat options. However, this year Le Méridien introduced a new concept that truly helps it stand out from the hotel crowd.
Called the 'Sunday Discovery Brunch,' every Sunday from 12pm-4pm diners can enjoy endless food and drinks at all three of the hotel's restaurants for VND2.5 million. Bamboo Chic, Latest Recipe and Latitude 10 each provide a distinct atmosphere and cuisine. Brunch at an individual restaurant goes for VND1.1 million.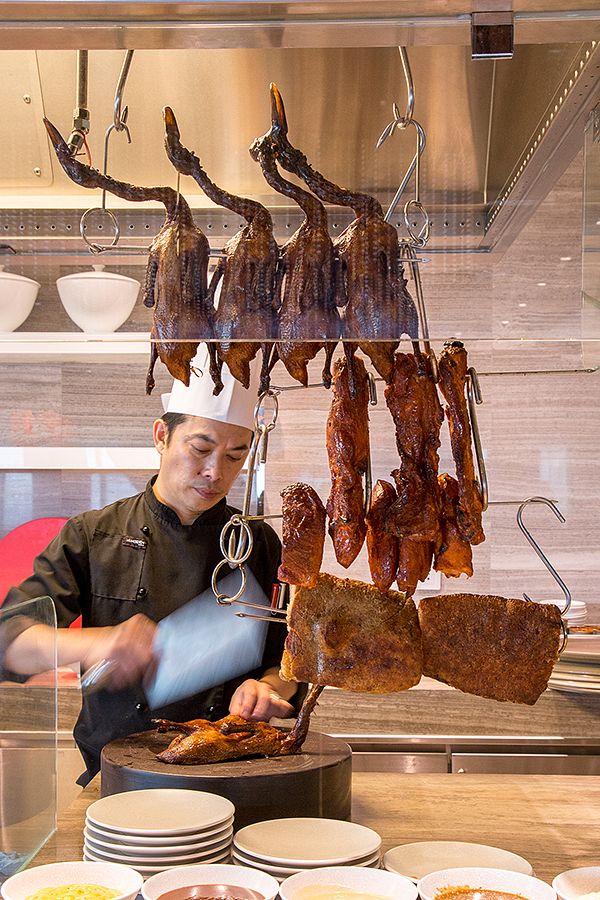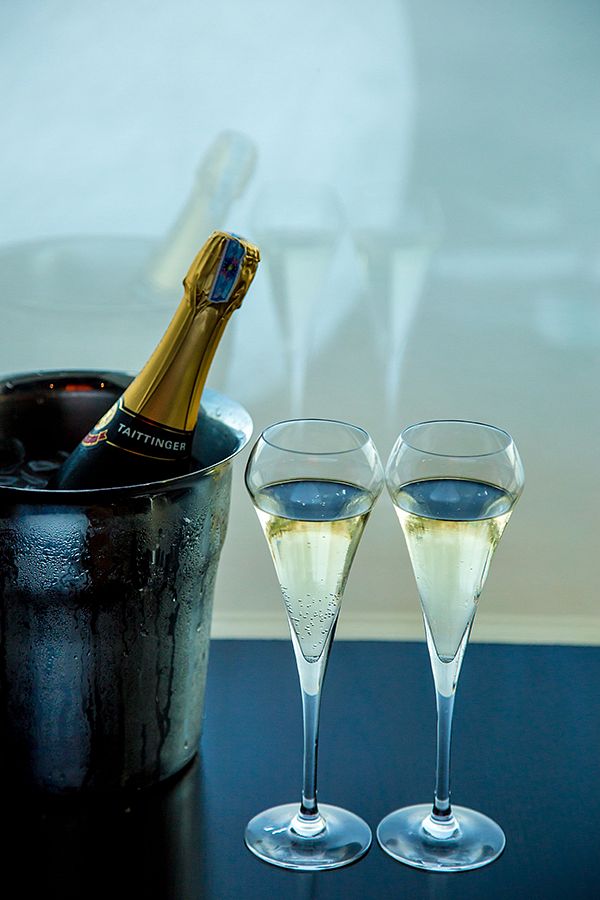 Bamboo Chic, located on the ninth floor, provides diners with views over District 1 and across the river to the fast-changing Thu Thiem Peninsula. The stylish, modern décor creates a classy, yet comfortable, atmosphere. During brunch a DJ spins low-key electronic music to enhance the ambiance.
Of course the main draw of any brunch is the food, and Bamboo Chic does not disappoint. With a focus on Asian cuisine, the selection includes sushi and sashimi, raw oysters, teppanyaki, dim sum and BBQ duck, pork belly, lobster and honey-glaze three-spice ribs.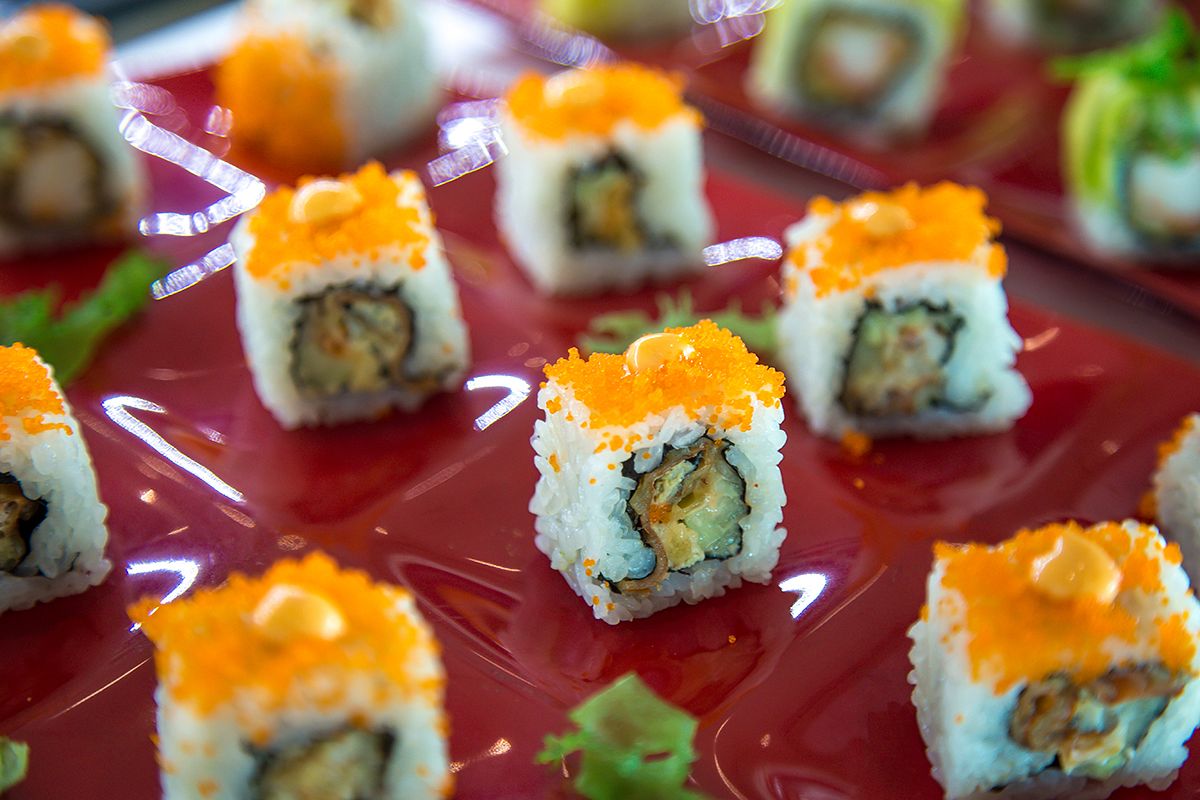 Rotating specialty dishes are introduced by Chef Lai Kuan Geo every week as well. On our visit Chef Kuan personally shared the Bakuteh noodles, a Malaysian delicacy, and new aromatic duck rolls, which he hand-rolled at our table.
Each dish we tried was fresh and perfectly cooked, with the sushi and dim sum really standing out. Both of these dishes are widely available in Saigon, but it's rare to see them done so well. The eye-popping colors of the sushi and the plump juiciness of the dim sum were delightful.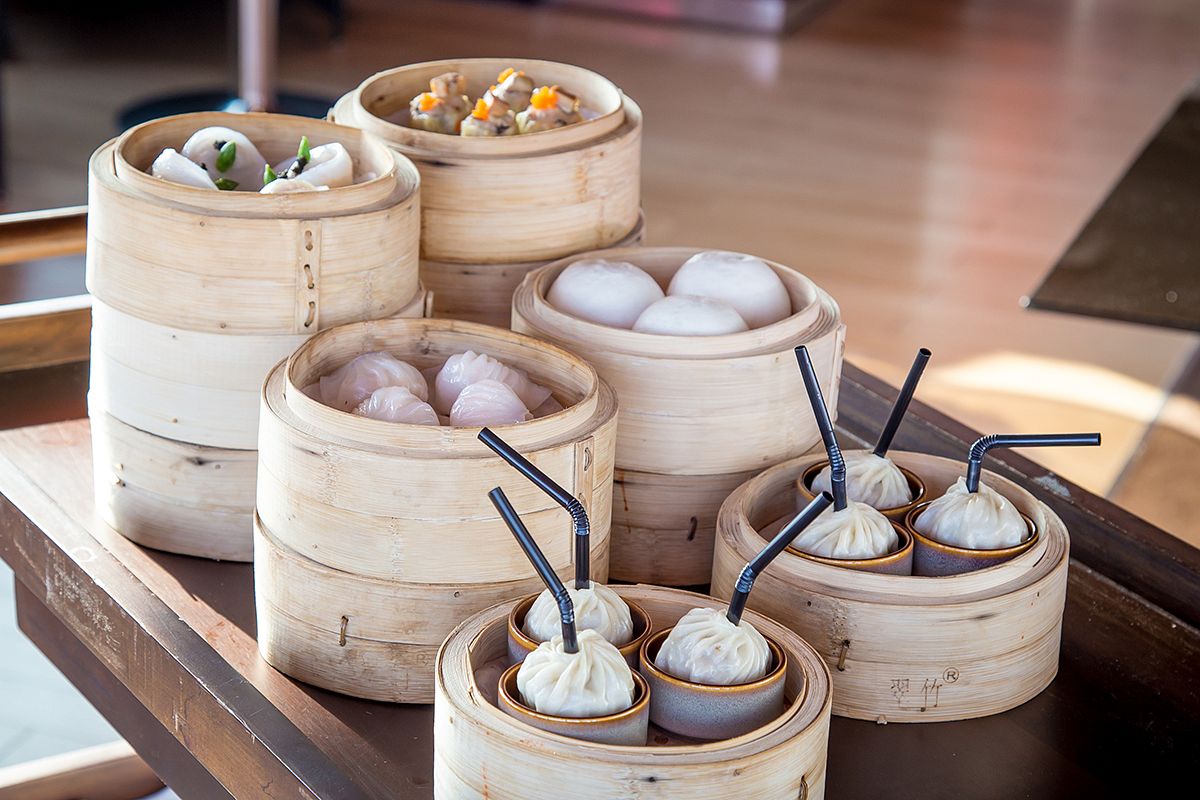 Drinks aren't neglected at Le Méridien either, with Bamboo Chic serving Pasteur Street Brewing Company beer, champagne, wine and cocktails such as the orange maitai and sake martini. "Drunken fruit" are another unique addition to the brunch, with the likes of watermelon and oranges dunked in liquor and served on a tray.
The dessert selection, should you have room for it, features fruit tarts, an amazing crème brulee and other treats.
The full brunch also allows diners to stop by Latest Recipe, home to more traditional western buffet dishes, and Latitude 10, which features a dessert station, cocktail counter and children's play area.
Put all three restaurants together and you have possibly the most wide-ranging, adventurous hotel brunch in Saigon. Foodies should prepare for an all-out culinary tour around the world, all without having to leave Le Méridien.