Among Saigon's plethora of rooftop bars, many of which aim to create an international vibe high atop their perches on some of the city's tallest buildings, there is a distinct lack of Vietnamese-ness. One exception is the ANAN rooftop, an intimate venue in downtown's Old Market (Chợ Cũ) that is set to launch its bia hơi and small plate happy hour menu on June 30.
Like the ground-floor restaurant of the same name, ANAN pays tribute to Vietnamese dishes, which international techniques are then layered upon. This taps into the nostalgia of local flavors, but with a modern twist and a whimsical flair, courtesy of award-winning chef Peter Cuong Franklin.
The happy hour menu is a mosaic of this philosophy, with drinks like the Trà Đá cocktail (VND300,000/750ml pitcher) – a gin-infused rendition of Vietnam's most ubiquitous drink. The cocktail is ANAN's most popular, as its familiar flavors and profile lend themselves well to multiple orders.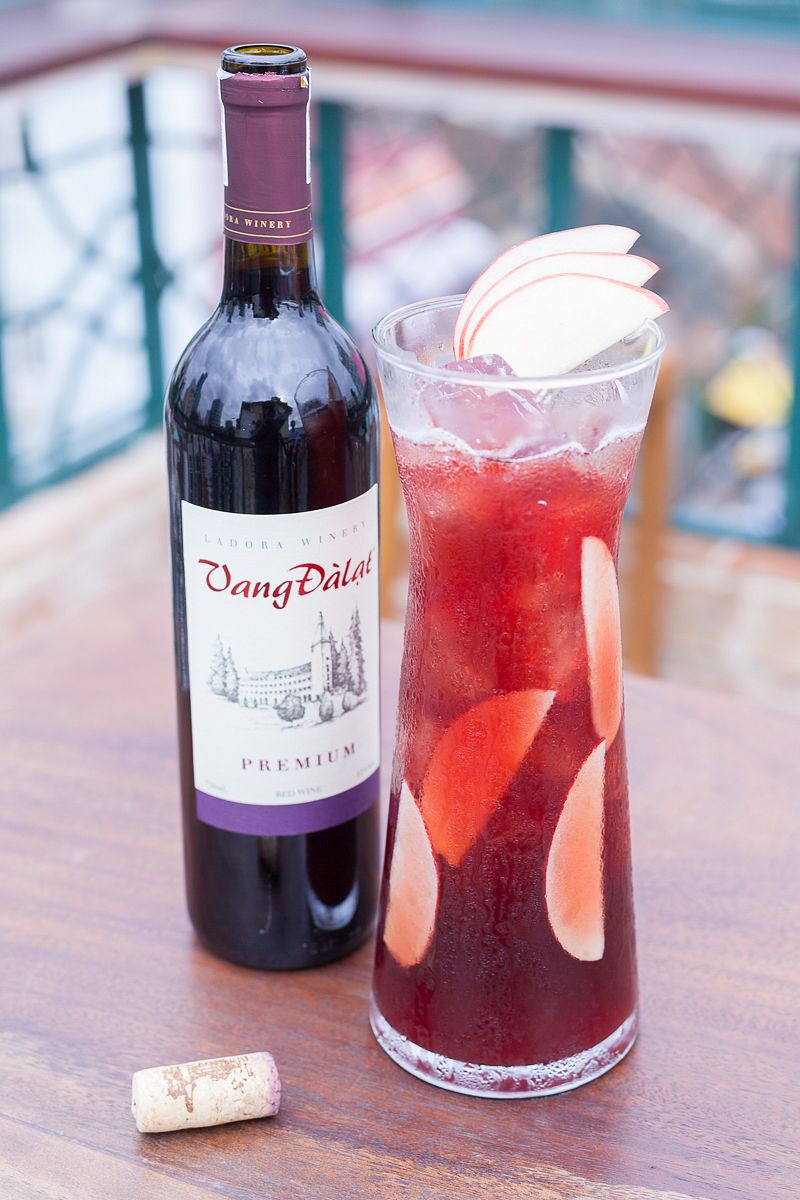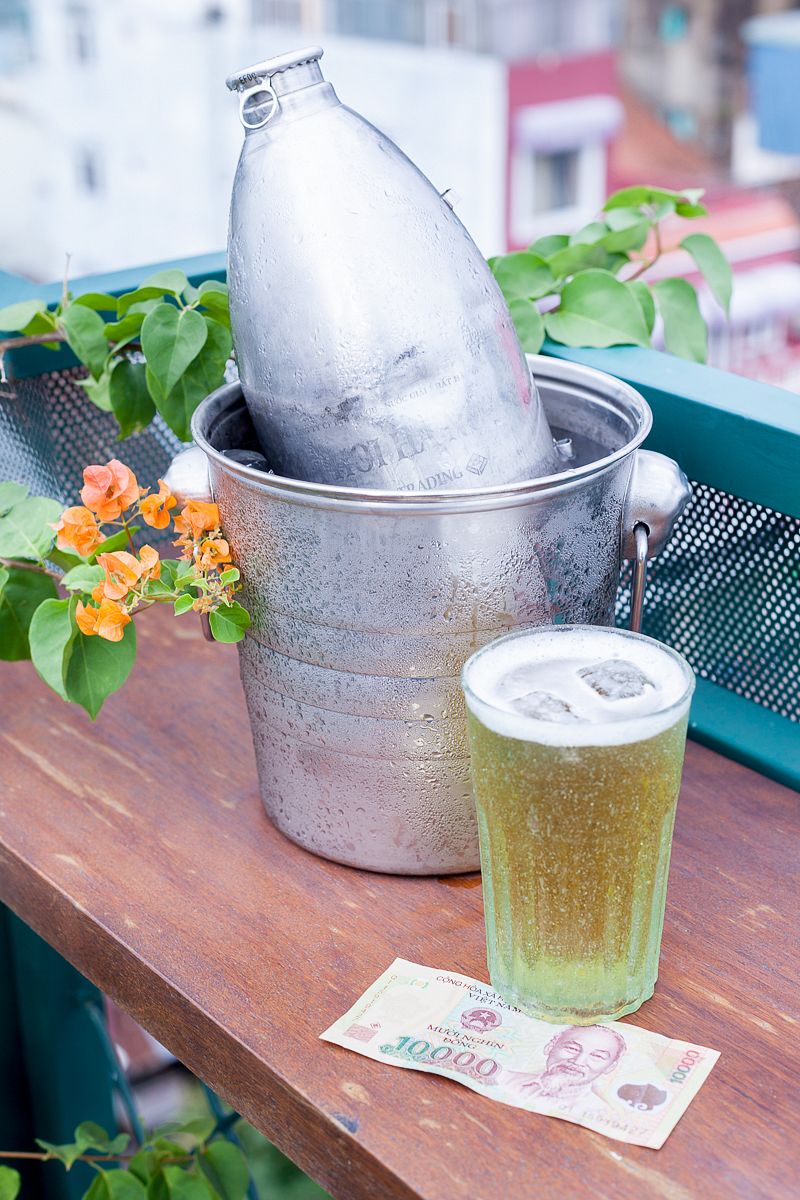 Also on offer is the Đà Lạt Sangria (VND300,000/750ml pitcher), which makes use of Da Lat wine and rum. With the wine's reputation for low quality akin to Vodka Ha Noi, Franklin's playfulness makes an appearance, taking the "most solid" of the region's notorious wines and elevating it into surprisingly delicious sangria.
It is this use of local products that makes ANAN stand out, and this ideology is most evident in the star of its happy hour – bia hơi.
Bia hơi culture in Vietnam's south may pale in comparison to that of the north (and is getting rarer with each passing day) but the traditional Vietnamese beer is still produced locally and served at ANAN in hand-blown glasses. Light in flavor and alcohol content, Saigon-style bia hơi is refreshing and served right from the tap.
Saigon-style bia hơi is priced at VND10,000/glass while the Hanoi bia hơi goes for VND150,000/2L pitcher. The northern cousin, painstakingly sourced and shipped in small, compressed canisters, could be considered Vietnam's original microbrew – aside from Vietnamese bia hơi, American style local craft beers, Jasmine Ipa, Spice Island Saison and Passion Fruit Pale Ale by award-winning Pasteur Street Brewery are also available on draft at VND75,000 per glass – as it is produced in small batches.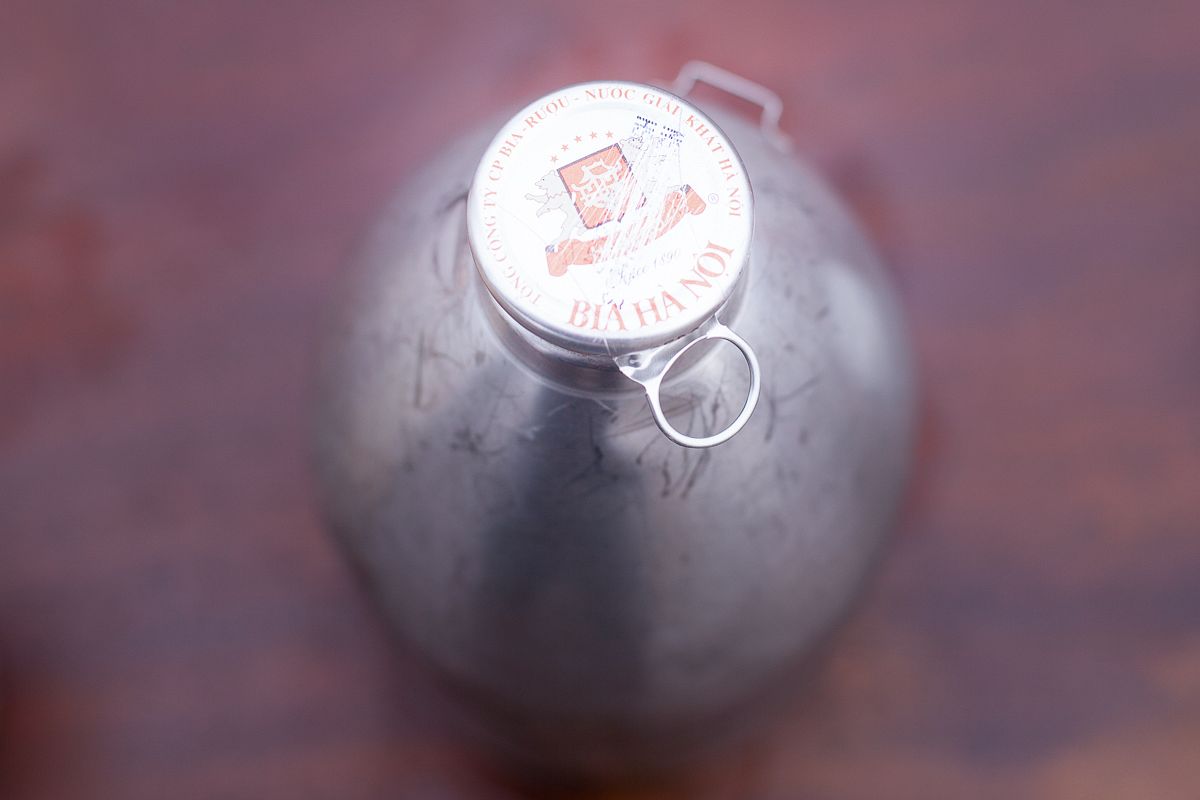 Again, respect to tradition is combined with a touch of whimsy as these canisters are served up in an ice-filled champagne bucket along with craft beer-style glasses. The twist works as the Hanoi bia hơi features deeper flavors and character compared to its Saigonese counterpart. The fresh beer ties in well with the happy hour's food menu by virtue of a significant common ingredient – rice. The rice-based bia hơi is paired with a number of dishes that also rely on the staple grain, particularly the Việt Chicken Nuggets (VND50,000).
Whereas fried chicken in the West is typically coated with corn starch and wheat flour, these bad boys are marinated, brined overnight and covered with a rice-based batter before hitting the deep fryer. They're then treated with a lime and fish sauce glaze and topped with ANAN's own rendition of Herbs de Provence, a mixture of dill, mint, basil and other fresh herbs available daily in the market downstairs.
The nuggets are joined by a cast of other small plates that may look familiar at first glance but are far from standard. The Salt & Pepper School Prawns (VND50,000) are served shell-on, coated with lime batter, fried with salt and pepper and topped with fermented black beans that provide plenty of umami flavor. The dish is served with a Sriracha mayo sauce that adds a kick of sweet and spicy flavor. This dip also accompanies the most mysterious dish on the menu – the ANAN Addictive Chips (VND30,000). Also sourced from the market below, these crispy fried chips will keep you guessing, as the main ingredient is not listed on the menu.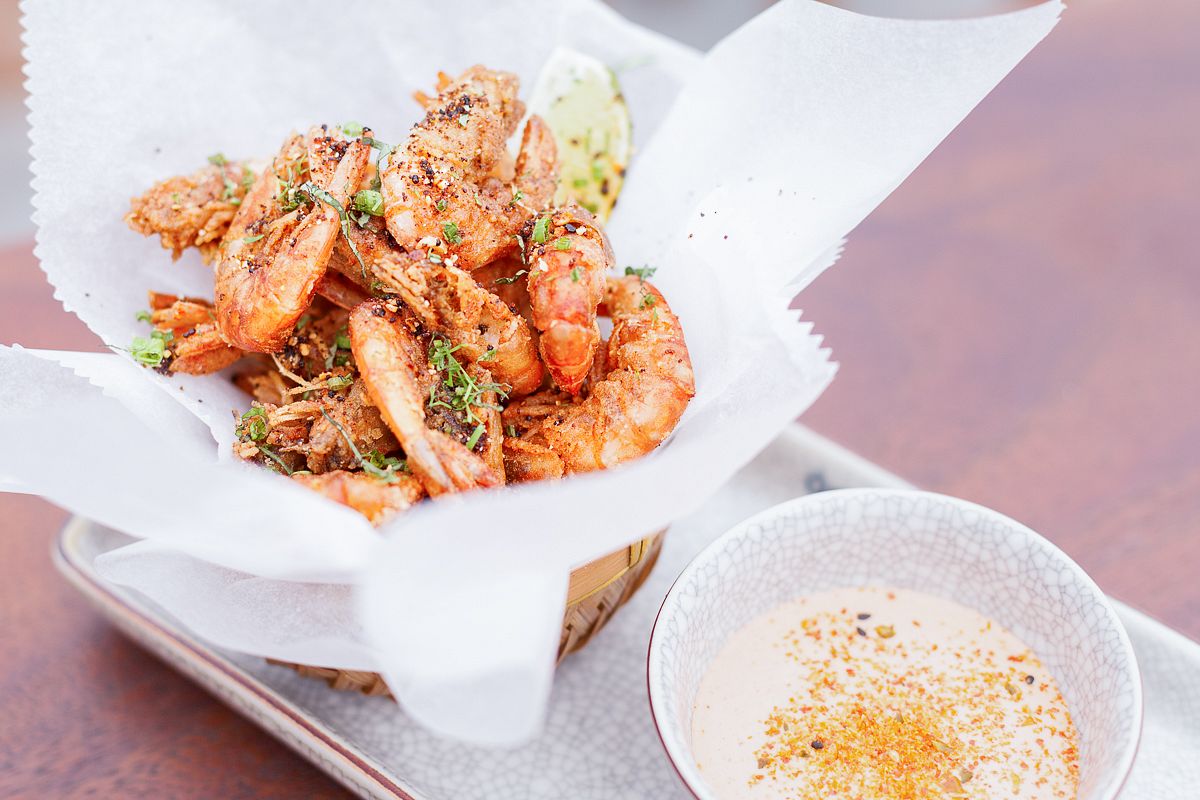 A slightly more recognizable face makes an appearance in the form of Crispy Silken Tofu (VND50,000). With tofu serving as a blank slate when it comes to flavor, the chefs at ANAN cube the coagulated soymilk before it is bathed in a soy sesame sauce, breaded, fried and embellished with Shichimi – a Japanese seven-spice blend. Topped with crispy spring onions and lemongrass, the dish provides mild heat and complex flavors.
The final dish on the happy hour menu is the deceptively named Meatball Pizza (VND80,000). Tapping Da Lat's famous bánh mì xíu mại and the northern specialty bánh tráng for inspiration, this pizza-esque creation has a rice paper base, upon which some typical Italian elements are fused with Asian counterparts – such as fermented fish standing in for Parmesan cheese – that result in an explosion of umami.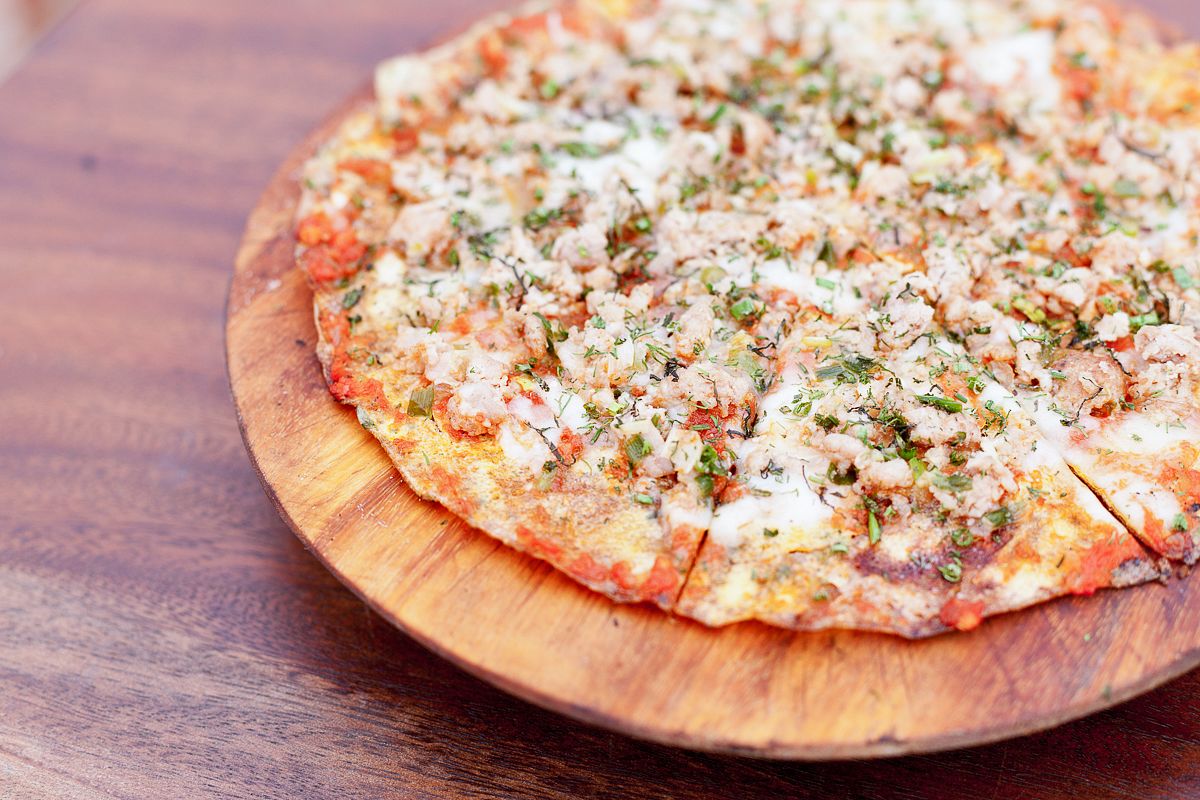 While ANAN might not be the tallest rooftop bar in Saigon, it sports exceptional views of District 1 thanks to the low-flung buildings that flank Chợ Cũ. It's the perfect spot to enjoy great happy hour drinks and dishes.
ANAN's Happy Hour is available Monday-Saturday from 5-7pm.