When you wake up and pull back the curtains, natural light floods your cool apartment. Gaze out the expansive windows and take in another peaceful morning in your quaint corner of Saigon. Thanks to the world-class accommodations provided by Oakwood Apartments, you are fully rested and motivated for another satisfying, productive day.
Before leaving your fully-furnished, serviced room (studio, one and two bedroom options are available), take a moment to relax on your comfortable sofa, flipping through the many cable channels on the wide-screen television. Have a hot shower with great water pressure before selecting your clothes from the large closet.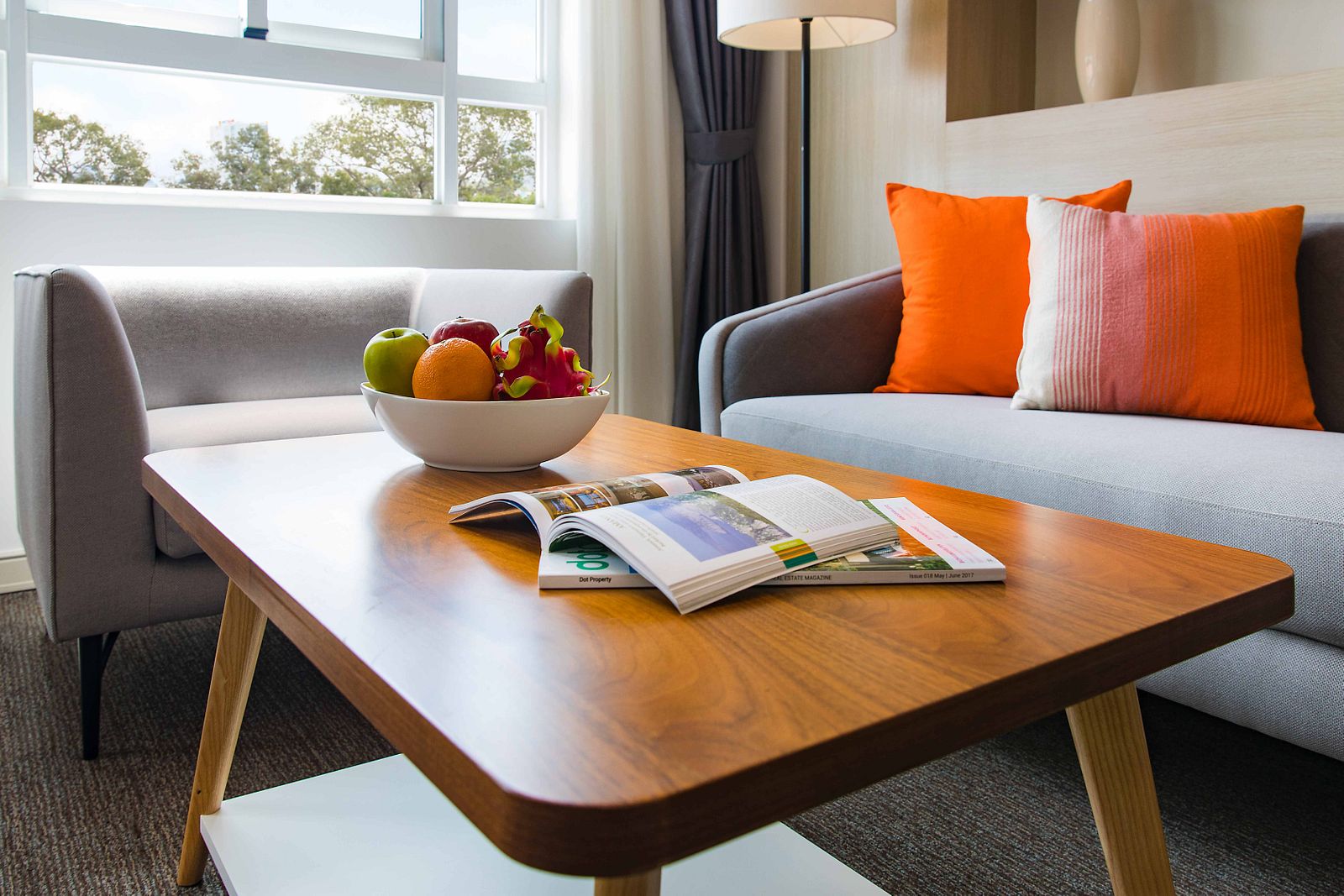 Oakwood operates apartments in countries all over the world and understands international standards, allowing for hassle-free convenience. From soft beds to clean western-style bathrooms, modern amenities and sleek decor, each apartment is an easy, relaxing environment that removes the uncertainties of living abroad while also allowing residents to connect with the vibrant local neighborhood outside their door.
Once you're dressed and ready for the day, head down to the apartment's inviting lobby, where you'll be greeted by smiling, knowledgeable staff who know just what you need. Stop in the café for some morning breakfast and coffee while you read one of the available magazines or newspapers. Or head directly into the neighborhood to buy a delicious and affordable bowl of pho or a banh mi from one of the many vendors in the area.
Oakwood Apartments are located on a quiet street in the Do Thanh neighborhood of District 3 – close to many of the city's major international office buildings and airport, yet far enough away to provide a respite from traffic, tourists and commotion. Taxi and Grab drivers will have no problem finding you if you need to get to work quickly, but if it's a nice day, strolling through the culturally-rich local community is a real treat. You'll see schools bustling with energetic students, coffee shops filled with locals who all know one another, an interesting variety of stores and shops opening for the day and a colorful market selling countless fruits, spices, fabrics and more. Strangers will often smile and offer a warm hello as you pass by. Wandering the friendly streets offers a terrific way to explore the intricacies of what daily life is like in a tight-knit Vietnamese locality.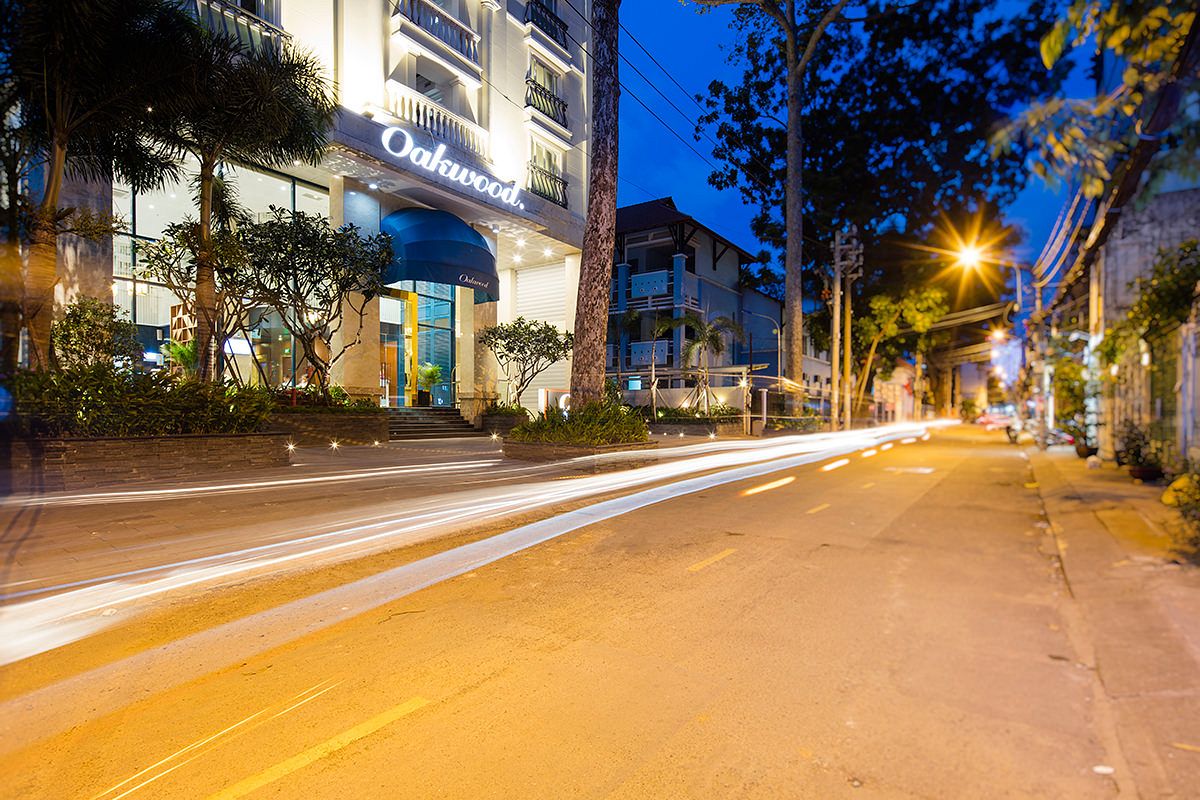 After a successful morning at work, why not swing by your apartment for lunch? Make yourself a quick meal and take a dip in the downstairs pool or lounge in the sauna. If you have some extra energy to burn, exercise on one of the many state-of-the-art machines in the fitness room. Perhaps you won't even have to return to the office in the afternoon thanks to the building's speedy internet connection and conference room, which is perfect for Skype calls.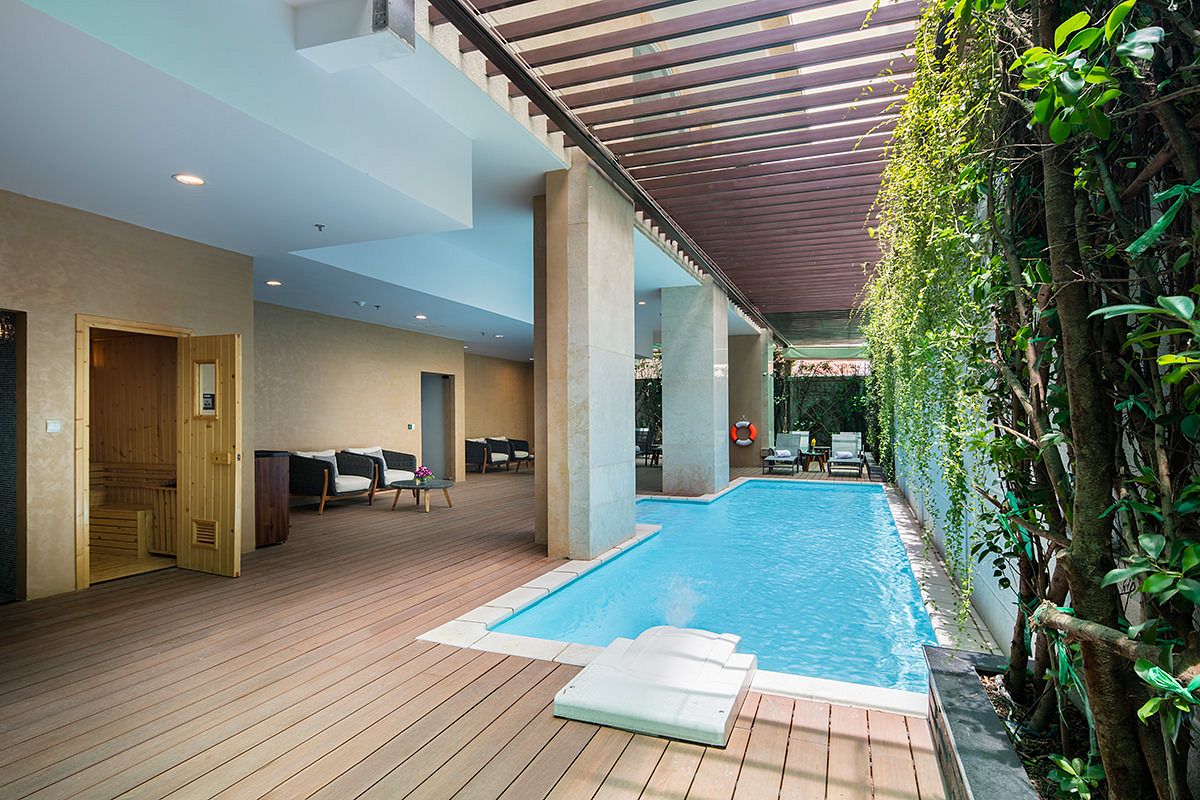 When the day officially transitions from work time to play time, you'll have plenty of options because of your residence's ideal location. One of the greatest pleasures of the usual Vietnamese routine involves sitting in the gathering dusk on a plastic stool, enjoying an ice-cold beer and plate of tofu or grilled meat. You'll have the chance to partake in this tradition with locals who are eager to invite new people to join them. The same goes for the neighborhood kids, who would love to play da cau with you. Or if you are in need of some alone time, you can always find a quiet table to enjoy a warm bowl of hu tieu before returning to your peaceful room. Residents also often gather in the apartment's spacious patio area to eat, drink and chat.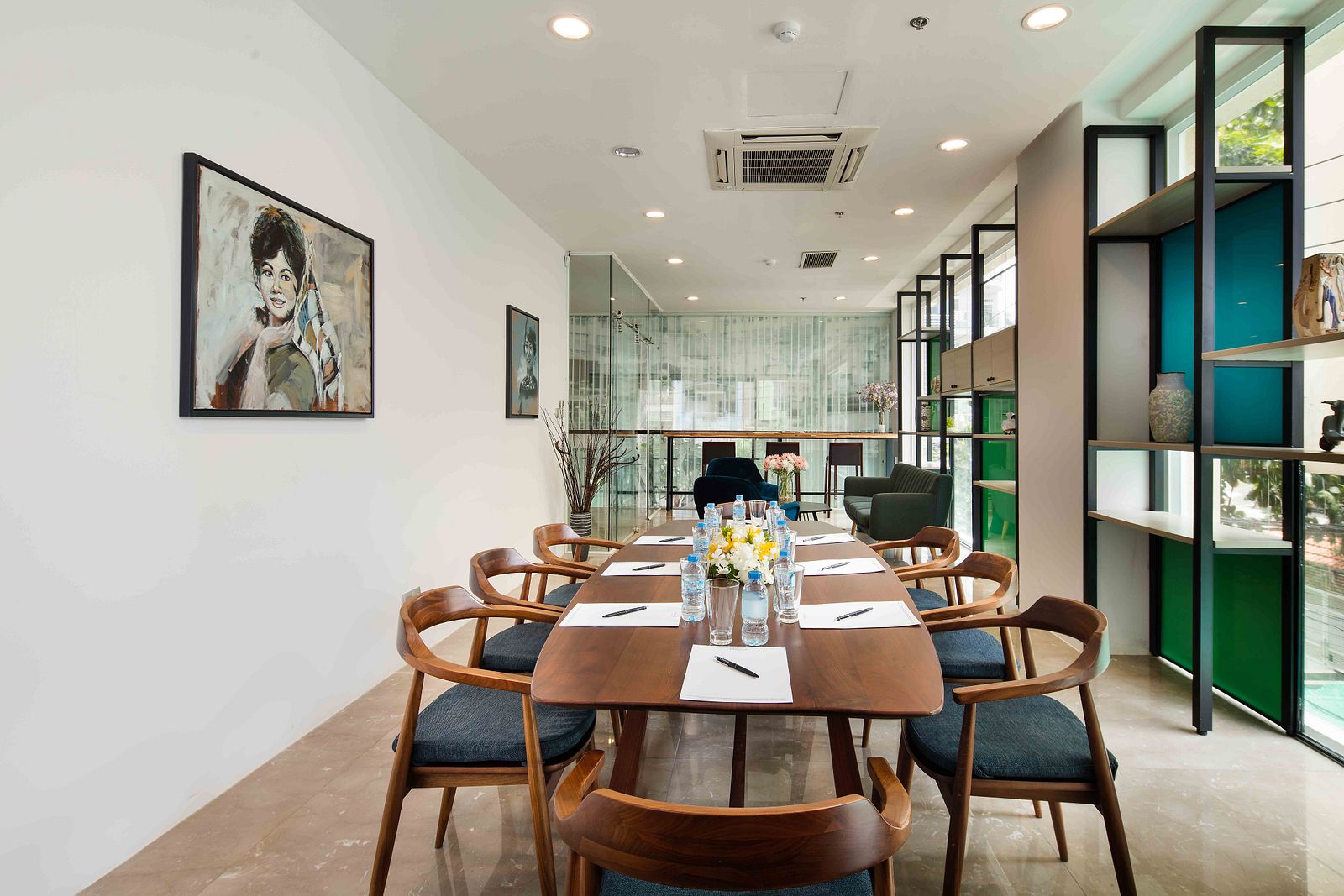 Whether it's for a short stay or a long one, there are many places to rest your head in Saigon, but none offer a more familiar, low-key experience that still allows you to immerse yourself in the city than Oakwood Apartments. Their hospitable service gives you the freedom to focus on your work and passions. You'll live in a neighborhood that encourages exploration of an authentic Vietnamese community without having to sacrifice the reliable comforts and independence you are familiar with. Oakwood epitomizes what it means to have a home away from home.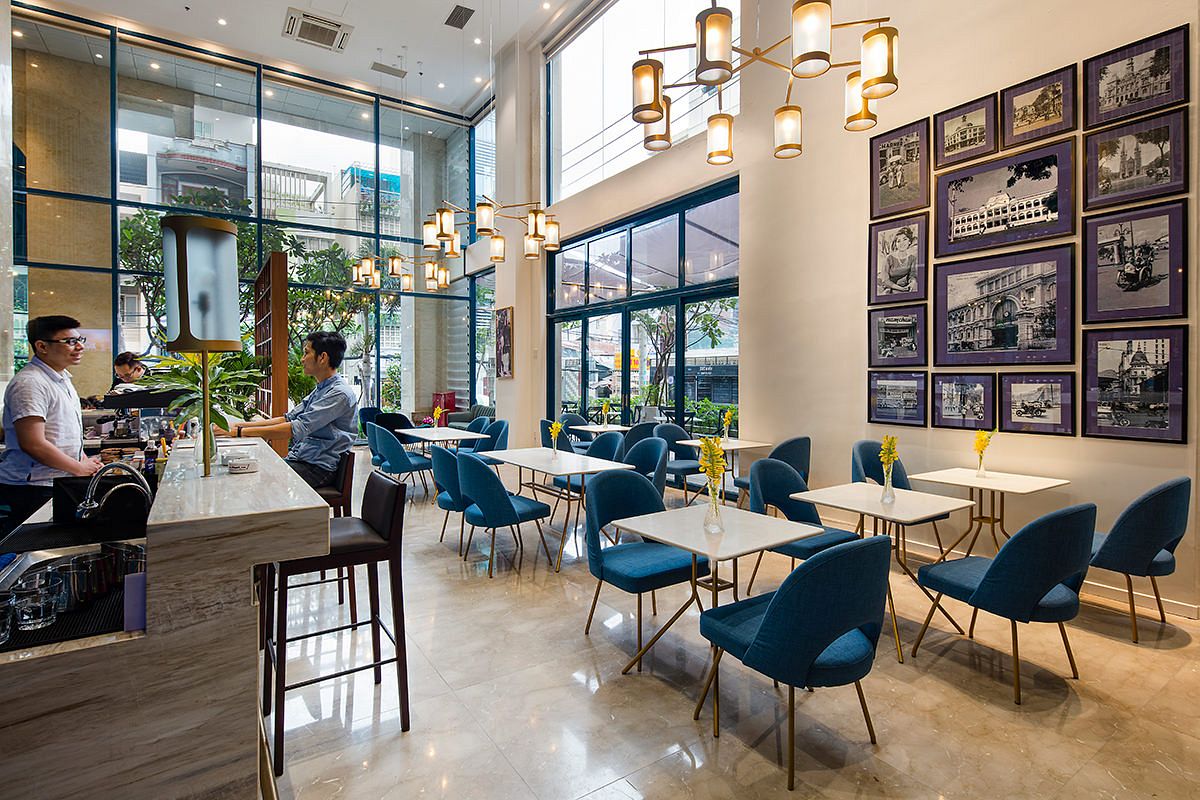 For more information about Oakwood Apartments, please visit our website https://www.oakwoodasia.com/hochiminhcity/ or call our hotline +84 28 3929 6926. We're located at No. 18, Street No. 3, Do Thanh Condominium, Ward 4, District 3, Ho Chi Minh City – come visit!