"What a strange thing! / to be alive / beneath cherry blossoms." This famous haiku by Issa, one of Japan's most renowned poets, encapsulates the splendor of Hanami - the annual festival dedicated to petal gazing. The term translates literally to "looking at flowers" and is a time when friends, families, students and artists all gather beneath blooming trees to find inspiration and enjoy one another's company.
In a country with four seasons like Japan, change is rapid and invites frequent ruminations on impermanence. Spring's brief flower blooms have therefore come to symbolize the transitory nature of life, love and beauty. In the 10th century, Japanese aristocrats would gather beneath their blossoms to compose poems, write songs and drink wine. As the practice evolved, one flower, in particular, came to signify fleeting pleasures - the cherry blossom, known as sakura in Japanese.
Over time the flower viewing parties extended to all peoples and the government planted large groves in public parks so groups could enjoy casual afternoons in their shade. Today elaborate charts are published to predict peak blooms in different cities and all sorts of commemorative products including Kit-Kats, beer and potato chips are released.
To pay tribute to Hanami and introduce diners to Japanese cuisine, Sorae, one of Vietnam's premier Japanese restaurants, has established the Sakura Fest this year. The special several week-long event combines new menus and libations with a unique aesthetic that captures the ephemeral grace and elegance of the cherry blossom.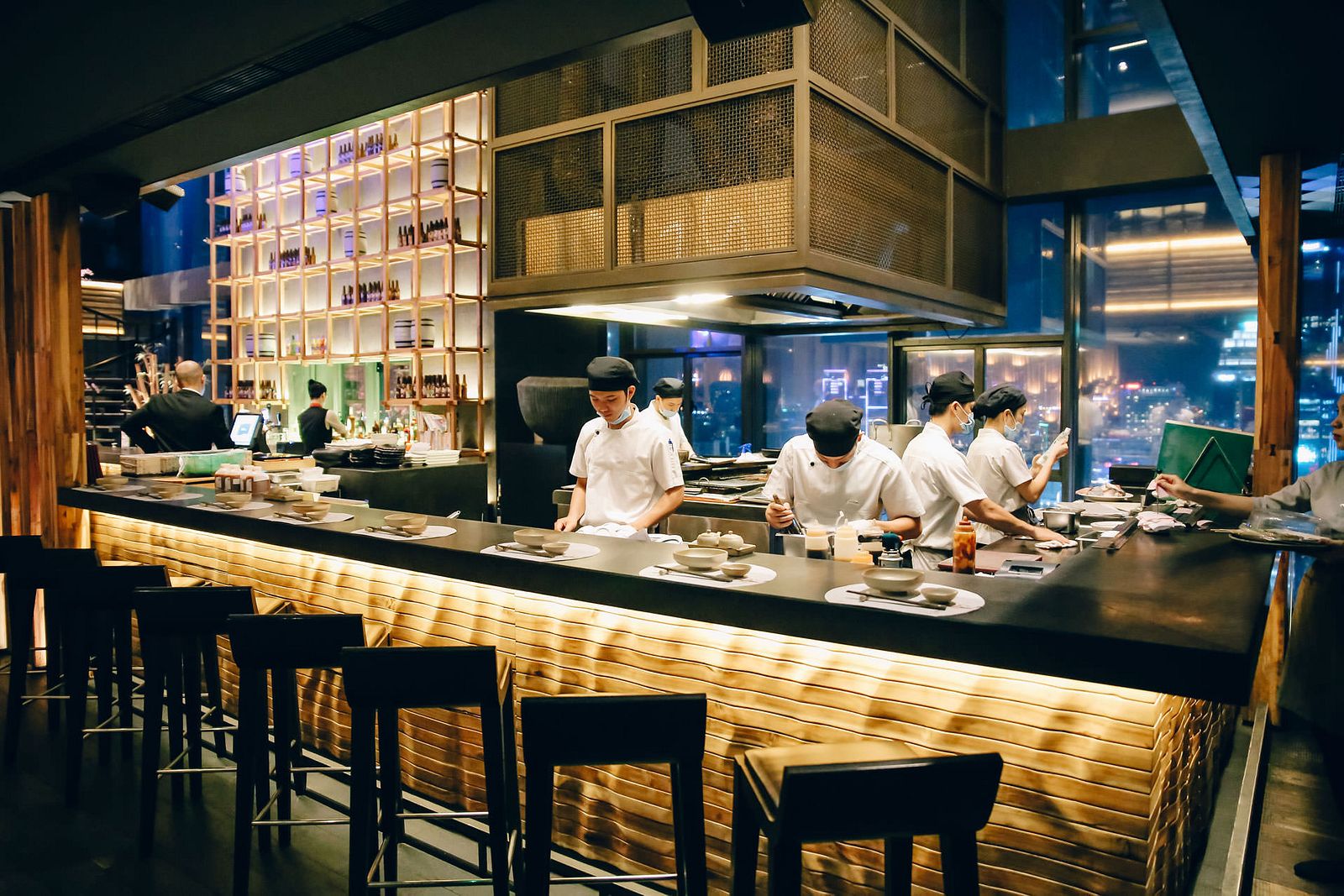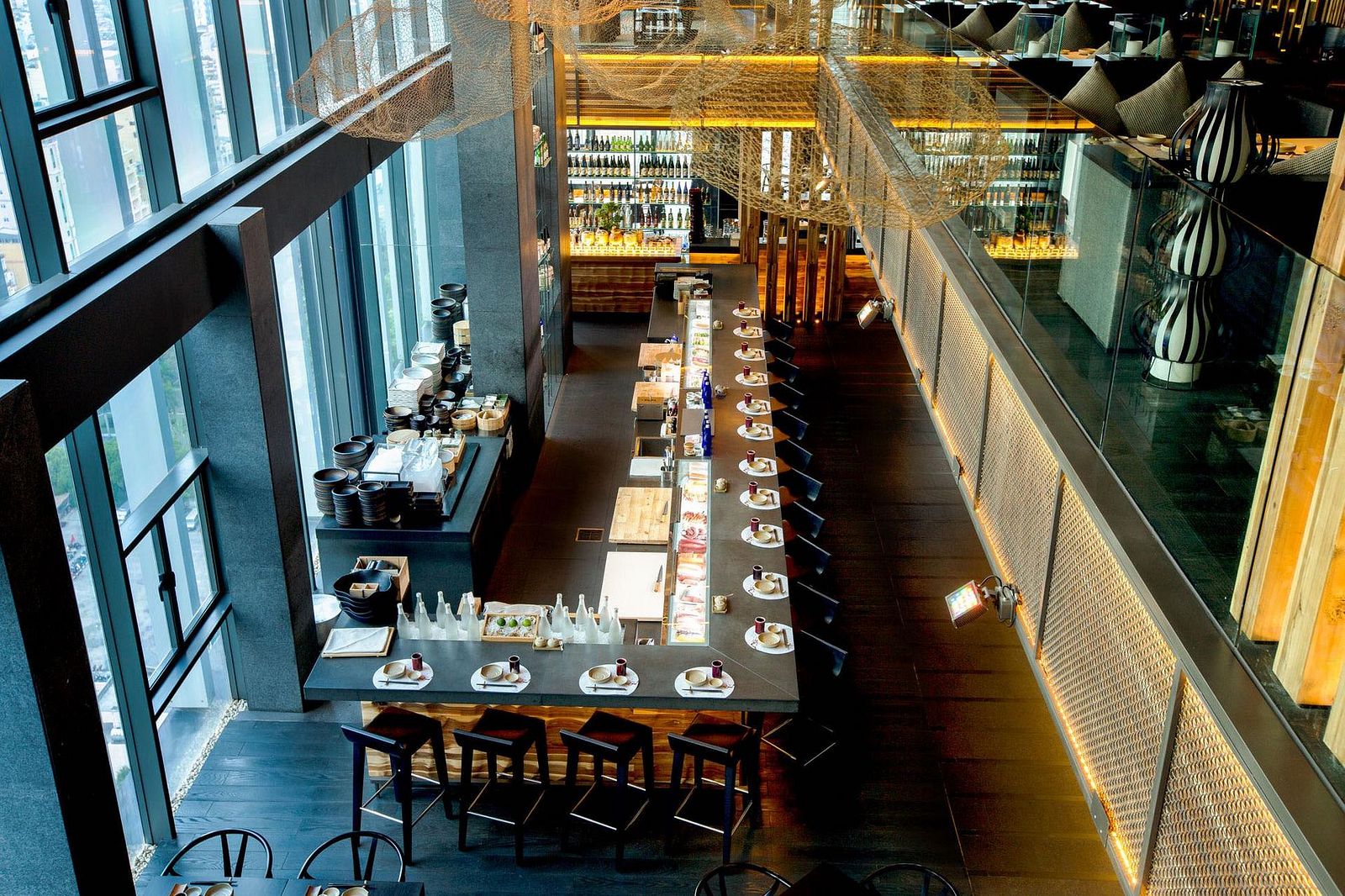 A focus on Japanese culture and dining is a perfect fit for Vietnam. Saigon is home to a vibrant Japan town and recently Japan has made increasingly large investments in the country through factories, shopping centers, resorts and the long-anticipated subway. Moreover, as covered in a recent Saigoneer podcast episode, for years, people in Saigon have been enamored with all things Japanese, from matcha to manga. Sorae's Sakura Fest builds on this deepening relationship with a dining experience that provides guests a chance to explore new aspects of Japanese cuisine alongside the joys of Hanami.
Large pink cherry blossoms greet visitors at the entrance to the 24th-floor restaurant. It's a testament to their grandeur that one notices them before focusing on the brilliant skyline view offered through the wall-length windows. The elegant restaurant has been redecorated to feature the flowers throughout so as to introduce people to the same relaxed charm soon to be enjoyed all across Japan.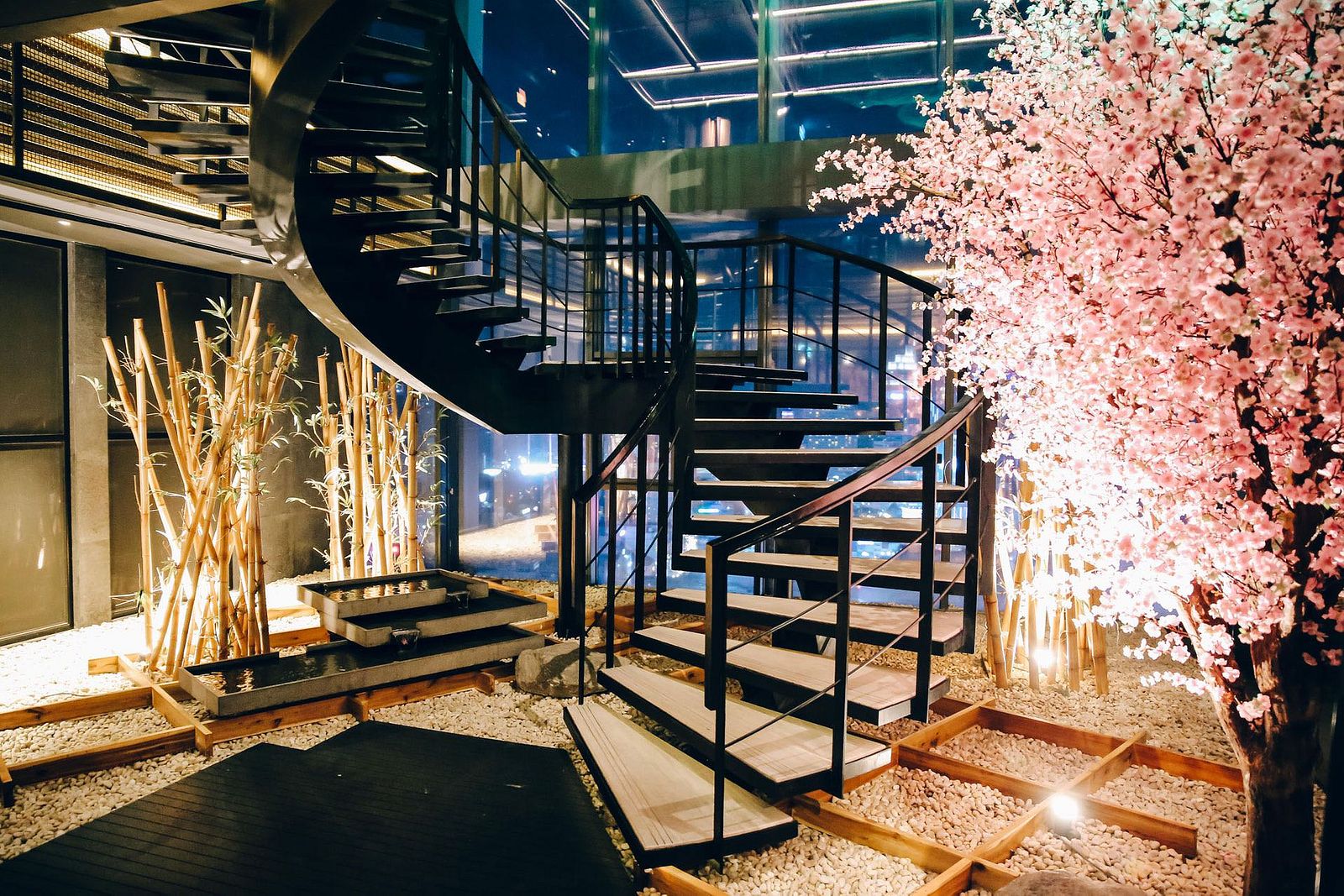 Most people are familiar with sushi but, as delicious as it is, Japanese cuisine has so much more to offer. Sakura Fest highlights some of the lesser-known known items through three specially designed set menus. In addition to mainstays like tempura and wakame (spicy seaweed salad), the five-course meals invite people to try less mainstream dishes like oroshi soba (warm buckwheat noodles), Wagyu beef croquettes and salmon namero (chopped salmon with spicy mayonnaise on rice crackers). They accurately recreate the elaborate picnics people in Japan bring to parks for casual afternoons under the cherry blossoms.
Much like the brief life of sakura, timing is crucial when it comes to seafood. Thus Sorae relies mostly on fresh, in-season fish flown in directly from Japan for their special set meals. Not only does doing so allow them to effectively highlight Japanese flavors, but the quality is better. The difference is obvious, as each bite of tender tuna, salmon or grouper melts in one's mouth.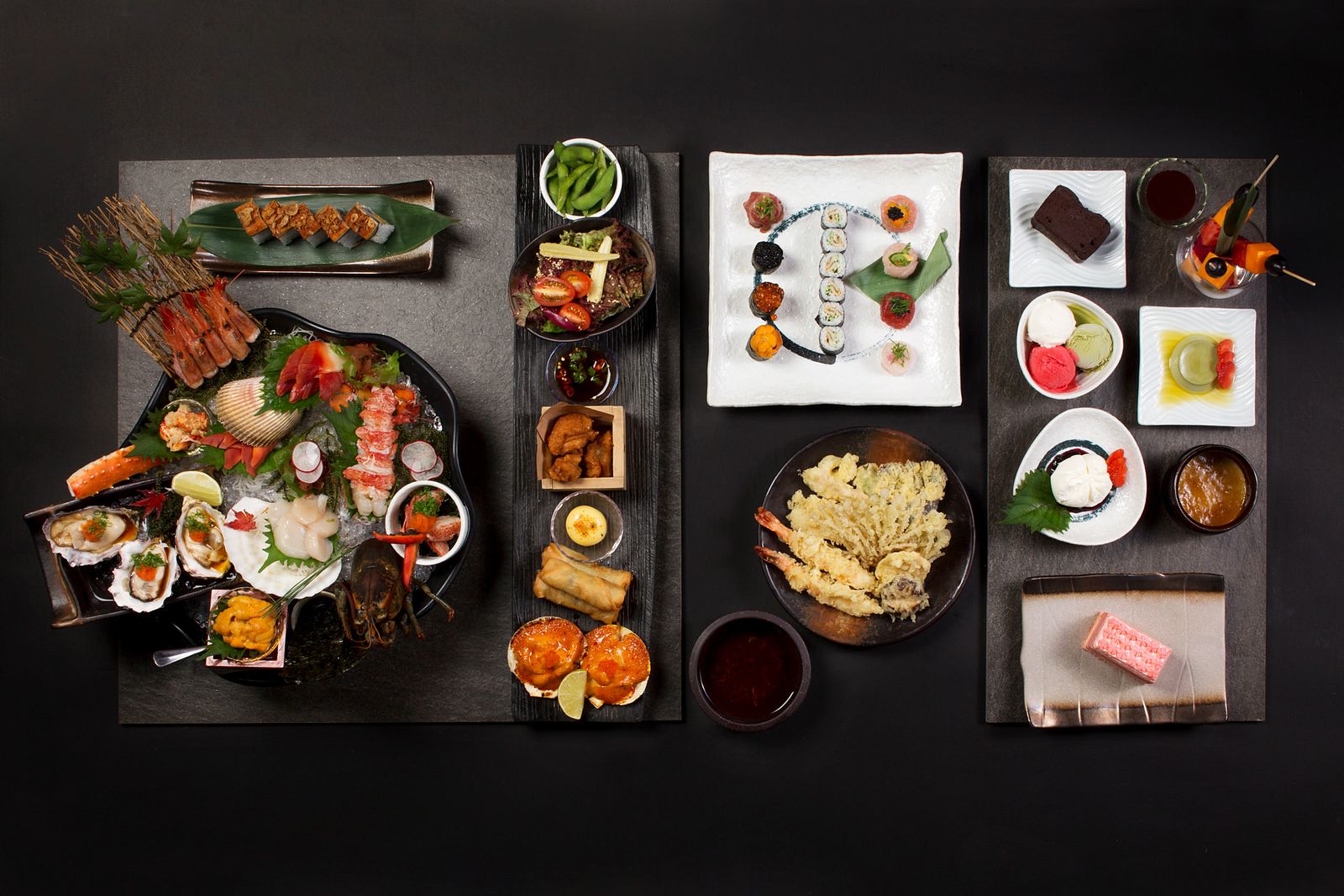 Sorae wants to bring authentic Japanese food to diners in Saigon, while their chefs also understand differences in native preferences and prepare dishes accordingly. For example, Vietnamese diners might find some Japanese flavors too subtle and therefore extra care is taken to increase the foods' intensity. For example, while their fried rice relies on imported grains that are unmistakably larger and puffier, it incorporates chilies and species enjoyed by locals.
"Without sake / who would give a damn / about cherry trees" claims one popular haiku by an unknown author and explains a key element of Hanami. From the traditional ceramic wine jugs to modern day cans of beer, drinking has been at the center of the this event for centuries. And Sakura Fest pays homage to this activity with a new cocktail. The bright pink beverage made with floral gin, pomelo and lime boasts sweet, perfume-soft floral notes. It comes garnished with a big, freshly cut petal. The restaurant's enormous sake selection provides for further sampling of unique Japanese flavors.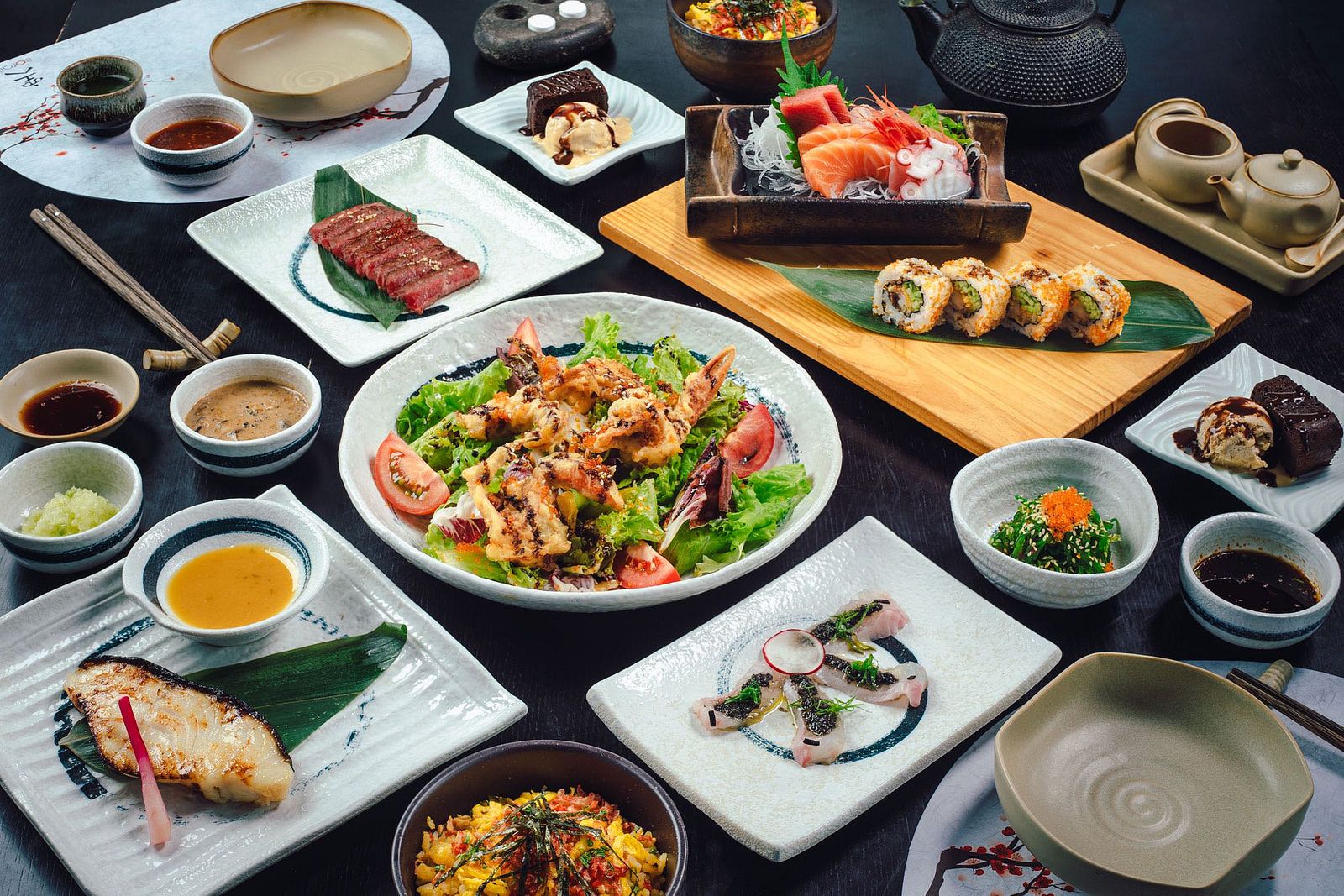 Beyond an excuse to gather with friends and family and spend a comfortable day relaxing, chatting and savoring good food while enjoying beautiful sakura, Hanami festivals invite people to appreciate pleasures knowing they won't be around for long. It is the same with Sorae's Sakura Fest, which ends on April 15th. When the celebration's over, the special menus, drink, and decoration will also vanish like a shriveled cherry blossom whisked into the air. But while it lasts, the event is a great way to explore lesser-experienced aspects of Japan without needing to purchase a plane ticket.
<
Sorae | 24th Floor, AB Tower, 76A Le Lai, Ben Thanh Ward, D1, Ho Chi Minh City