'NAMO Italian brings authentic flavors and traditions to guests in the heart of Saigon.
No food better exemplifies a culture than pasta does for Italy. It is the most famous and beloved component of the country's cuisine. While some simply think of spaghetti when they hear the word, there are in fact hundreds of different types of pasta, used in a staggering array of dishes made with a plethora of meats, sauces, spices and vegetables.
Different regions of Italy developed distinct pastas as a result of their local ingredients and preferences. For example, agnolotti pasta was invented in the country's northwest and pairs well with the woody, mushroom-rich vegetables that grow at the foot of the Alps; while Gnudi, soft ricotta-infused dumplings made with semolina from Tuscany, are better fit for garnishing with spinach, brown butter and sage. 'NAMO Italian offers such variety of noodles from across the country, thanks to their Head Chef, Ivan Barone, an Italian native who learned to make pasta in his grandmother's kitchen and by 13 was working in restaurants. A sense of adventure and desire to share Italian cuisine with the world led him to Asia, though he previously worked in five-star hotel kitchens around the world.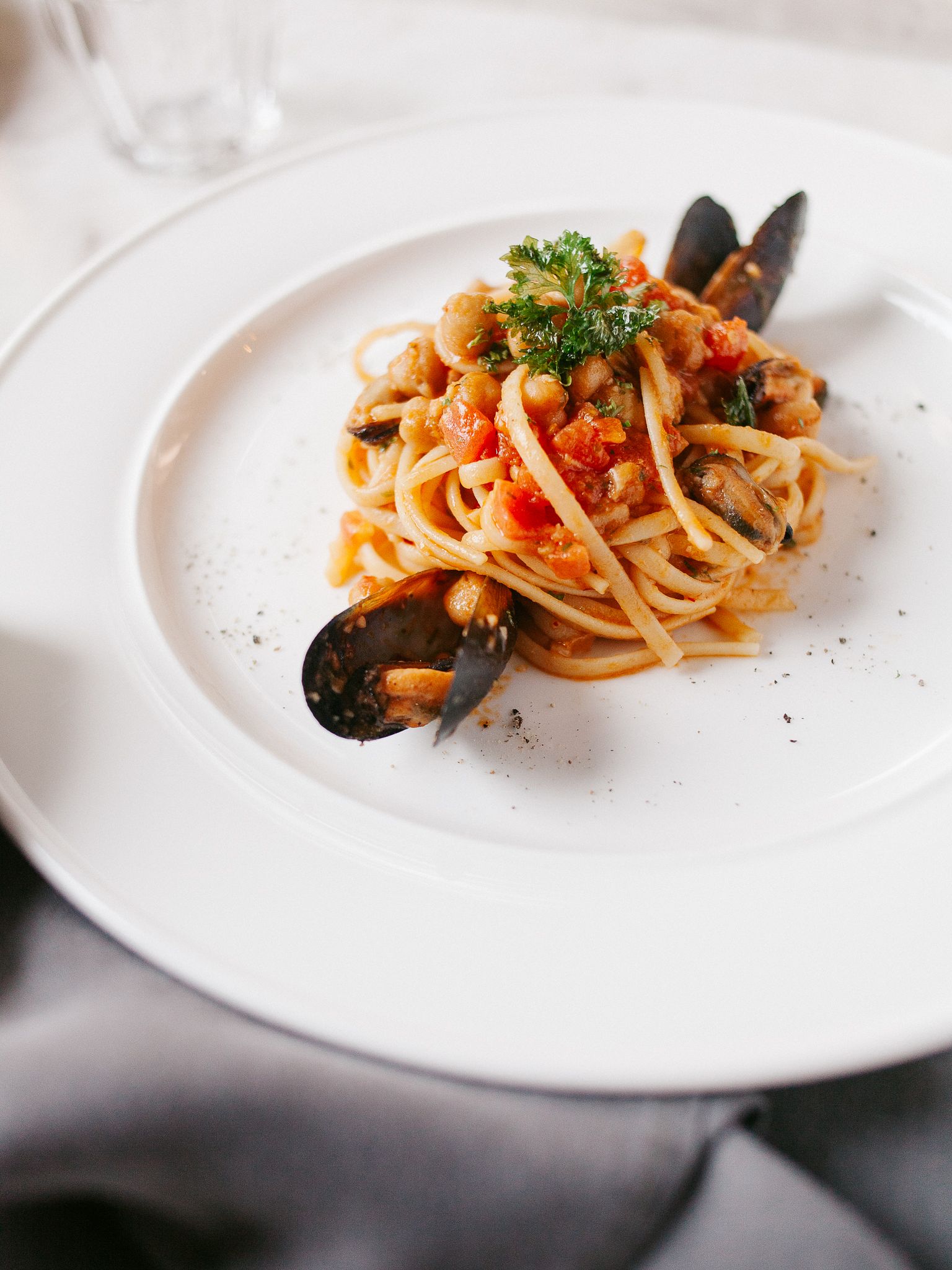 Pasta translates to 'paste' in Italian because the noodles are made from an unleavened dough consisting of ground wheat and water or eggs. All Italian pastas are made with hard durum wheat, which is a tradition Ivan continues at 'NAMO. They hand-make the majority of the pastas, meticulously kneading the dough while adding salt and letting touch and experience dictate the perfect moment to roll and cut it. Ivan explains that what set his noodles apart is that they are always made with farm-fresh eggs, as opposed to water. A large open kitchen allows visitors to 'NAMO a chance to see this age-old process in action.
One of 'NAMO Italian's signature dishes is the crab tagliolini al negro. A popular legend claims that the long, flat, thin noodles were inspired by a bride's hairdo at a royal wedding in the 15th century. Ivan makes his using fresh squid ink, which gives the pasta a striking black color and hint of brine. It is served with a rich crab ragout and tomatoes. Ivan explains that many diners not familiar with authentic Italian pastas are initially surprised by the prominent salt presence, but quickly come to appreciate the taste.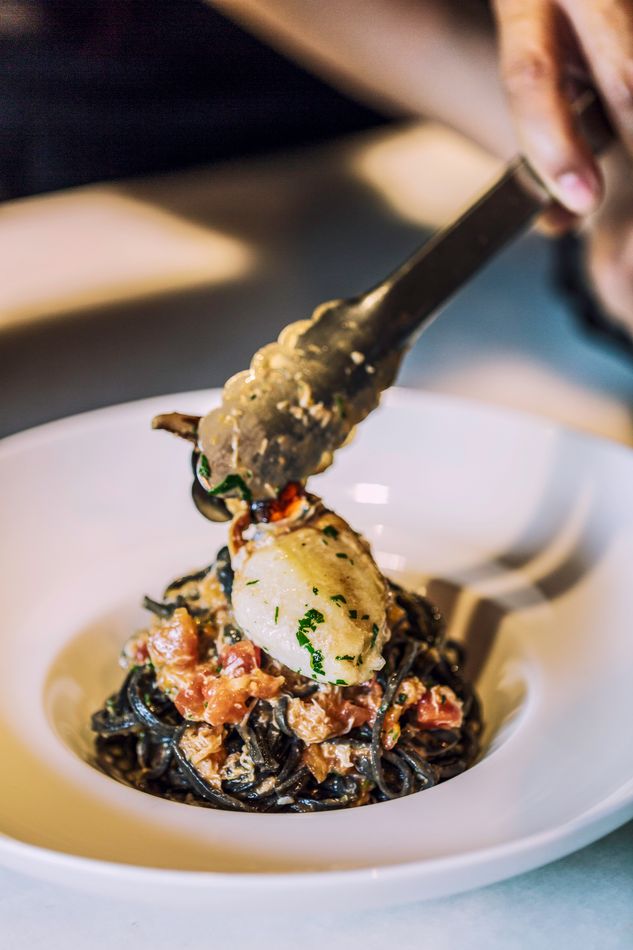 Penne, cylindrical noodles that resemble the tips of their namesake quill writing instruments, should be cooked "al dente," which means "firm to bite." They are not as soft as the style many Vietnamese are used to, but the extra texture helps bring out the noodle's natural flavors, in addition to offering improved health benefits because of the longer time it takes to digest. Italian cuisine is all about pairing ingredients, and Chef Ivan's experience and research led him to pair 'NAMO's penne with pork sausage, mushrooms, parmesan cheese and a lavish red wine cream sauce.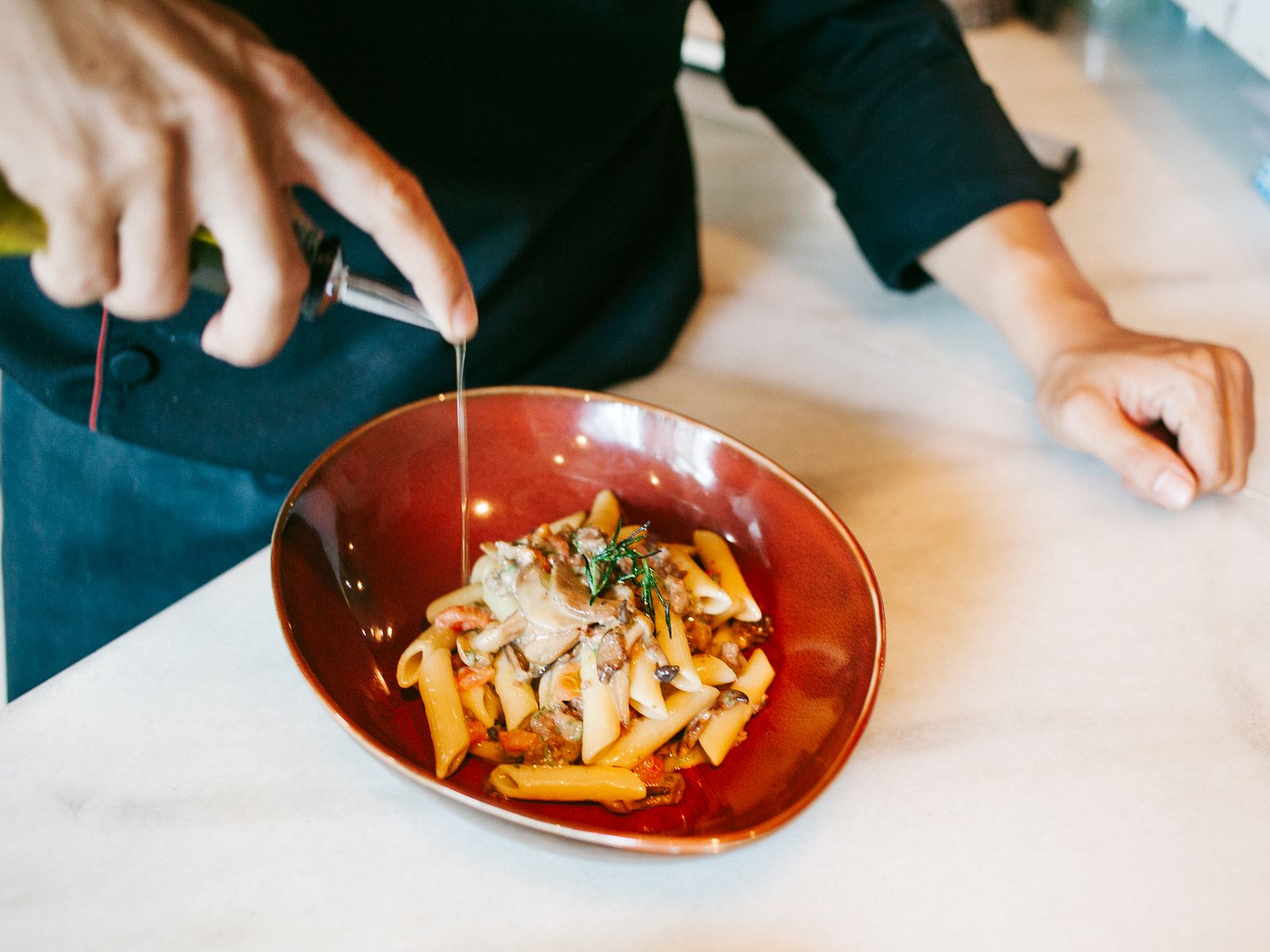 'NAMO Italian relies on high-end meats and seafood to complement their authentic pastas. For example, spaghettini, a thinner noodle than the more familiar spaghetti, is matched with a seasonal section of fresh local and imported seafood in a spicy tomato sauce. Fresh lobster joins the flat linguini noodles, called "little tongues" in Italian as a result of their shape, while fresh Hokkaido sea urchin, scallops and lumpfish caviar join delicate angel hair pasta drizzled with truffle oil.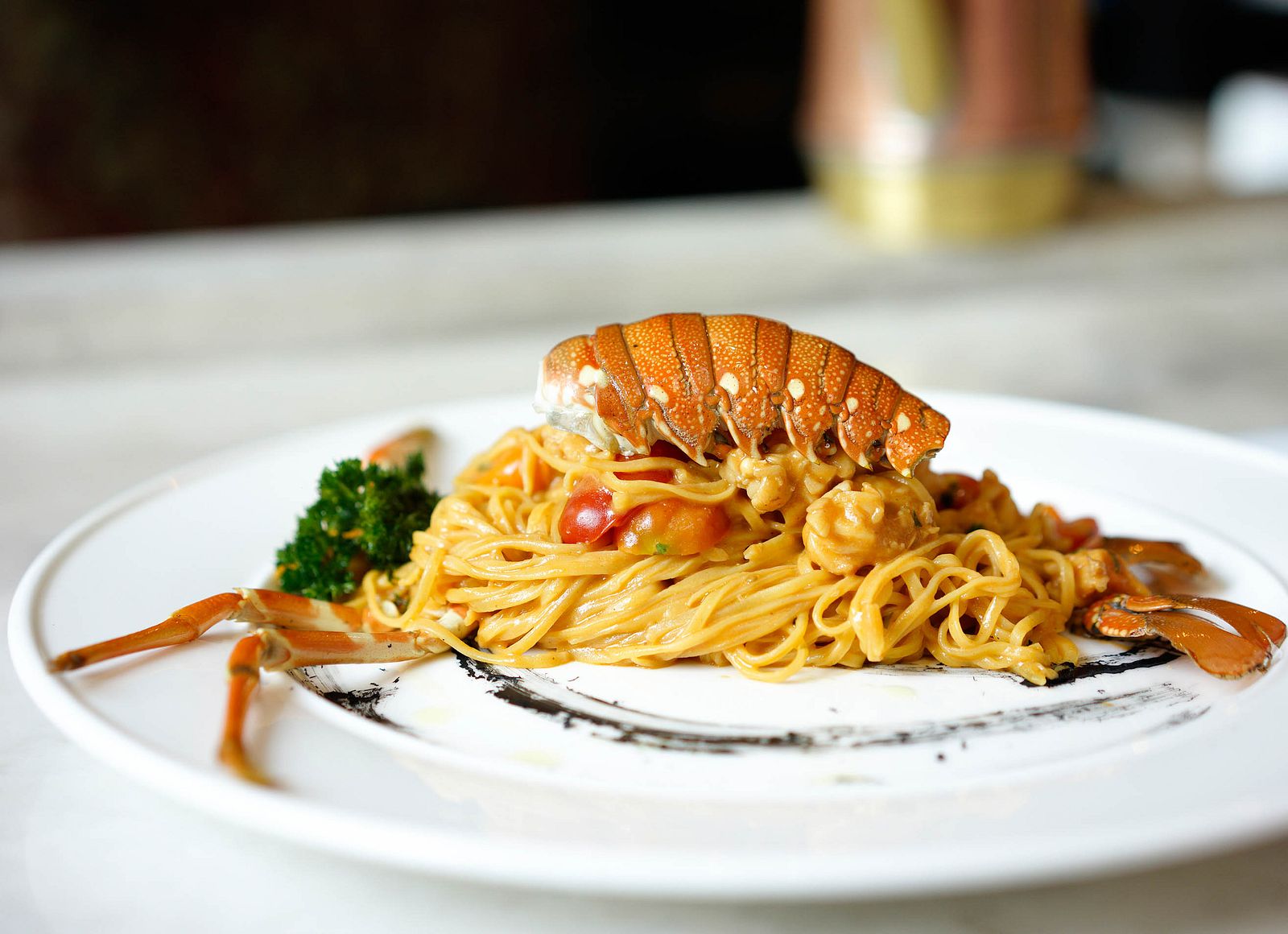 Chef Ivan believes that by bringing authentic Italian food to Saigon he can not only provide diners with delicious meals but also teach them about the depth and diversity of Italian pastas. Coming in all sizes, shapes, styles and pairings, the handmade noodles at 'NAMO Italian offer diners a full, traditional tour of Italy's most famous food.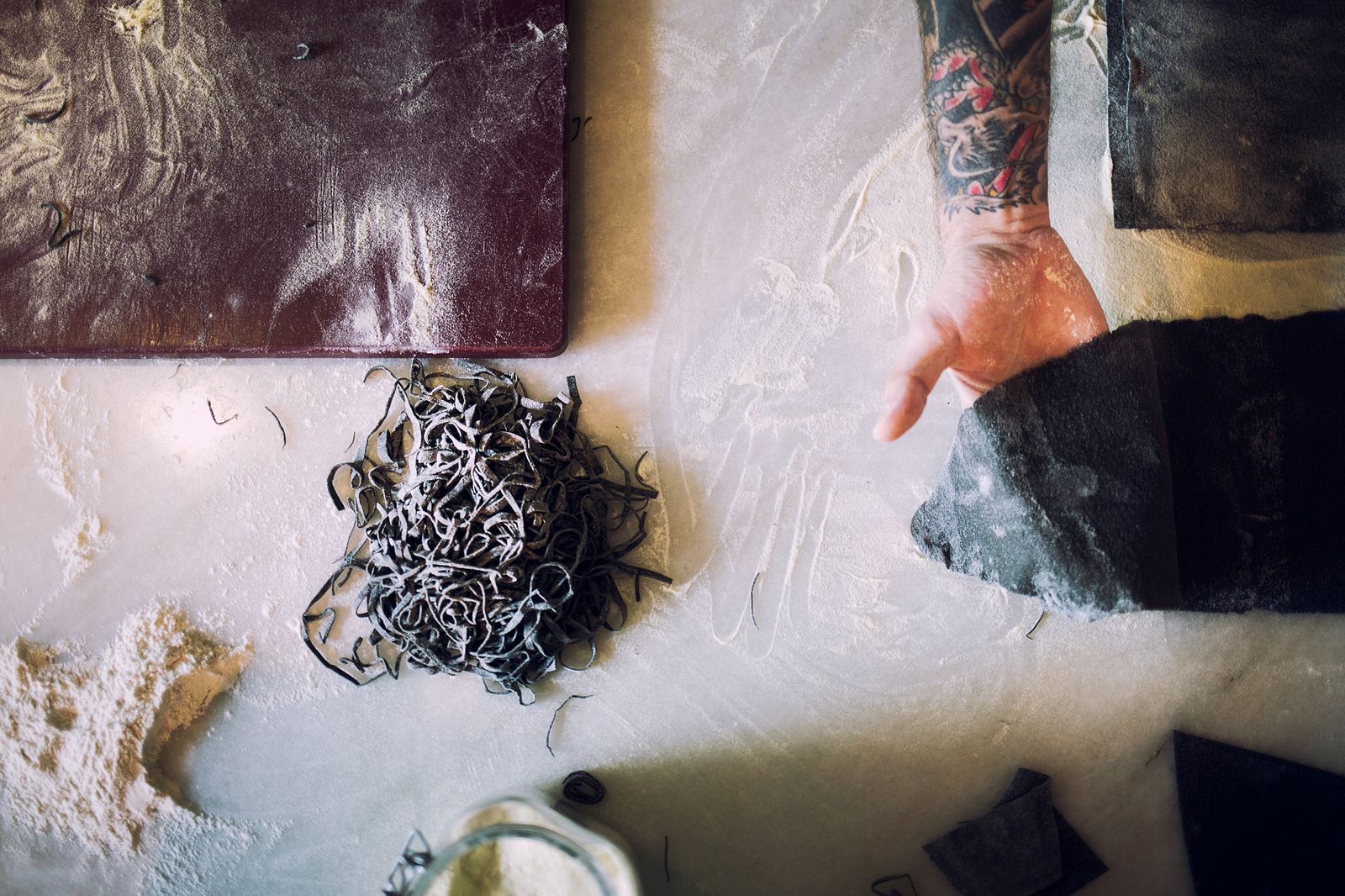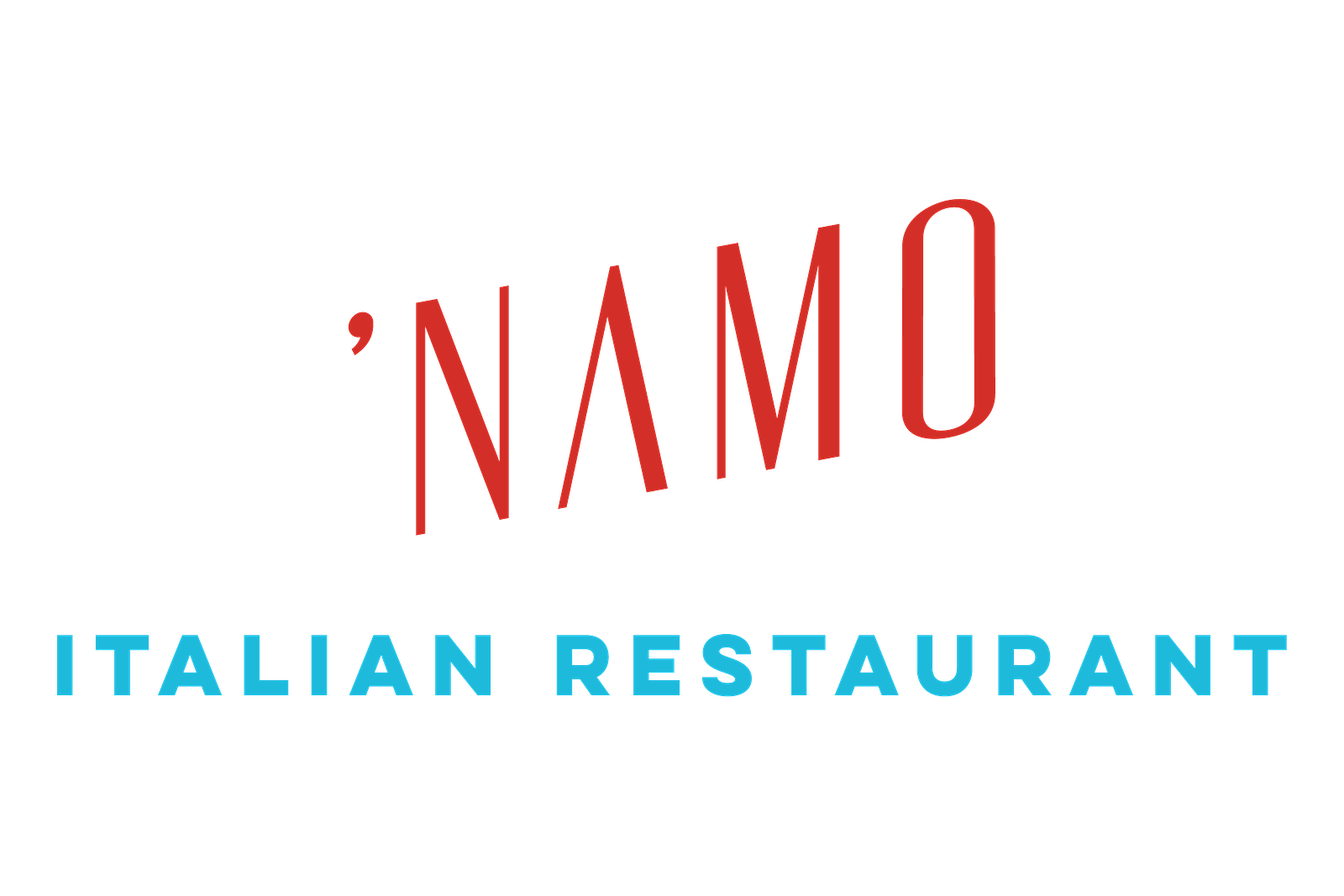 028 3822 7988
Operating hours: Sun - Thu 11:00am - 10:00pm, Fri - Sat 11:00am - 11:00pm
74/6 Hai Ba Trung, D.1, Ho Chi Minh City