Through a dark alley off Pasteur Street, a set of scuffed stairs leads up a cramped corridor, past a restaurant's food-strewn kitchen and through a tight hallway where a deep silence replaces the motorbike horns and city commotion outside.
Light suddenly fills the landing and a door opens onto a spacious room awash in warm sunshine and a design that combines modern aesthetics with authentic, old Saigon style. The exceedingly cool and comfortable abode is a rental unit belonging to Tomato Projects. The company transforms apartments in some of the city's oldest and most character-filled buildings into unique and decidedly Saigon stays.
While some of Saigon's most interesting structures can easily blend into the background, the city is home to some incredible architecture from the colonial and postcolonial periods. Those built before the 1960s represent uniquely Vietnamese takes on modernist and pre-modernist aesthetics complete with colorful walls, prominent storefronts, sturdy concrete supports, bold facades, makeshift laundry racks, sprawling balconies and bustling courtyards. Often home to Vietnamese families who have occupied them for decades, the rapidly vanishing buildings are filled with the sights, sounds, smells and activities of daily life.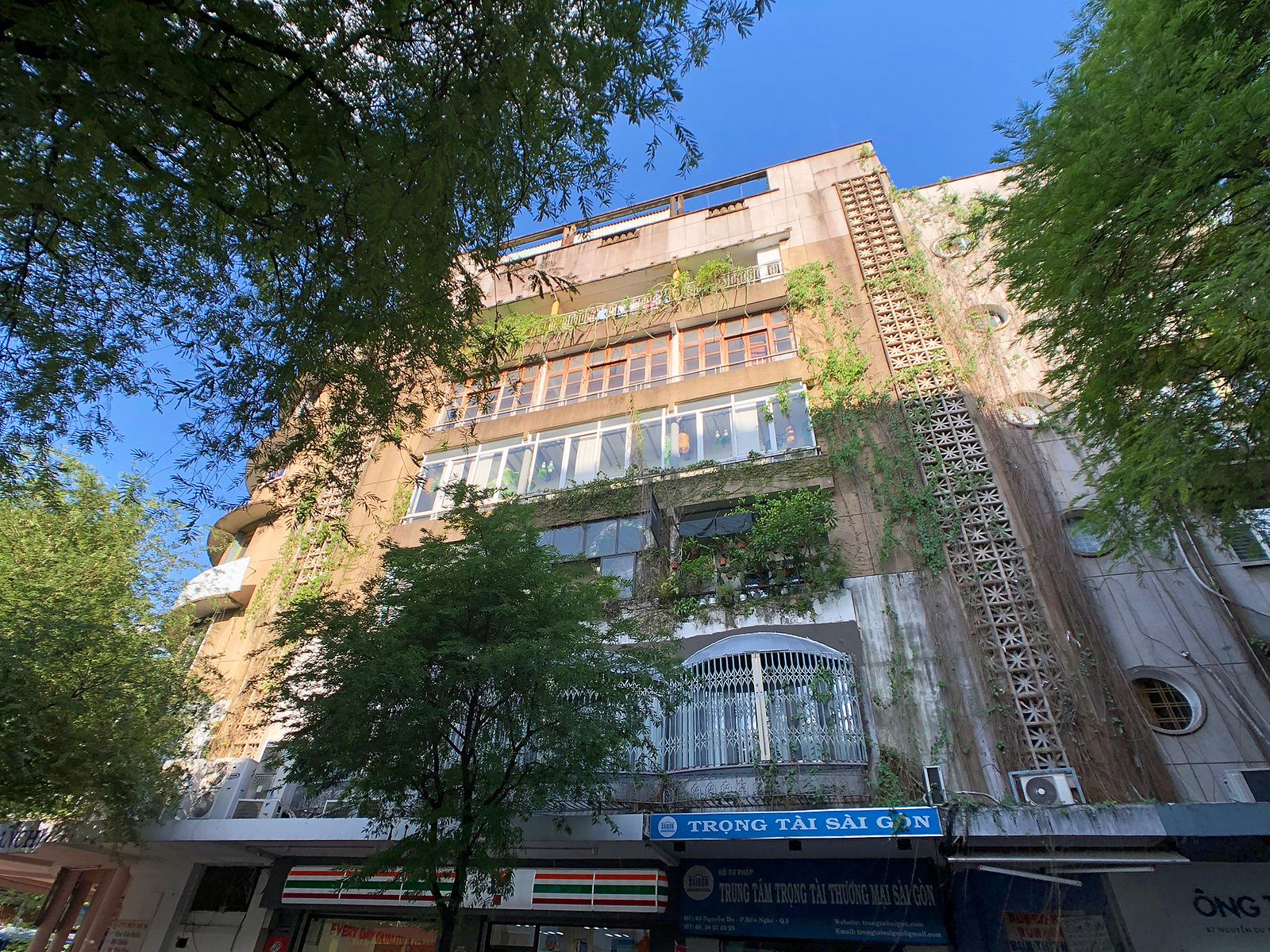 Visitors to Saigon are eager to sample authentic dishes, history and shopping experiences. In contrast to squatting on a plastic stool eating cơm tấm or cruising through traffic on a motorbike to visit the Central Post Office, the places people often lay their heads rarely demonstrate any cultural connection to the city. Tourists are typically forced to choose between sterile hotel rooms that are just like those in any country or airbnb listings which are frequently in newfangled mega-towers that aim to be as neutral and removed from the country's character as possible. Tomato Projects, in contrast, caters to people seeking a comfortable, convenient stay that fosters proximity to local life and culture.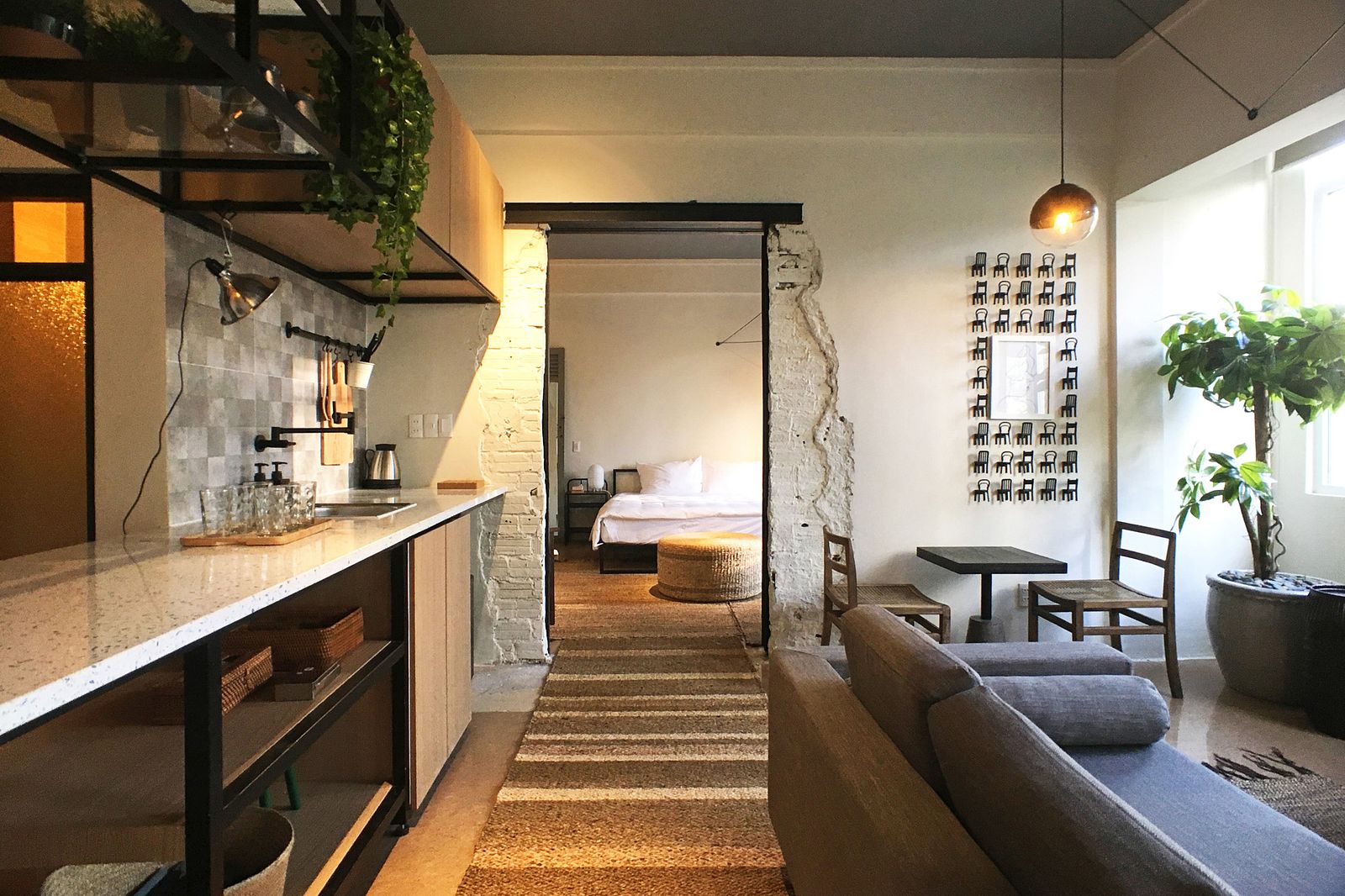 Thi Nguyen, a Hanoi-native who has spent the last 11 years in Saigon, co-founded the company in 2015. She led Saigoneer to several of their properties earlier this month to show off their charm and explain how she runs the business. She initially sought out suitable apartments through the traditional method of contacting real estate agents, but when they couldn't find units in old buildings with high ceilings, vast windows and the potential for large-scale renovation, she had to get creative. She strolled around neighborhoods, talking to locals to ascertain what might be available. In this way, not only was she able to secure her current roster of 11 apartments spread across 7 buildings, but she ensured that the neighbors were friendly.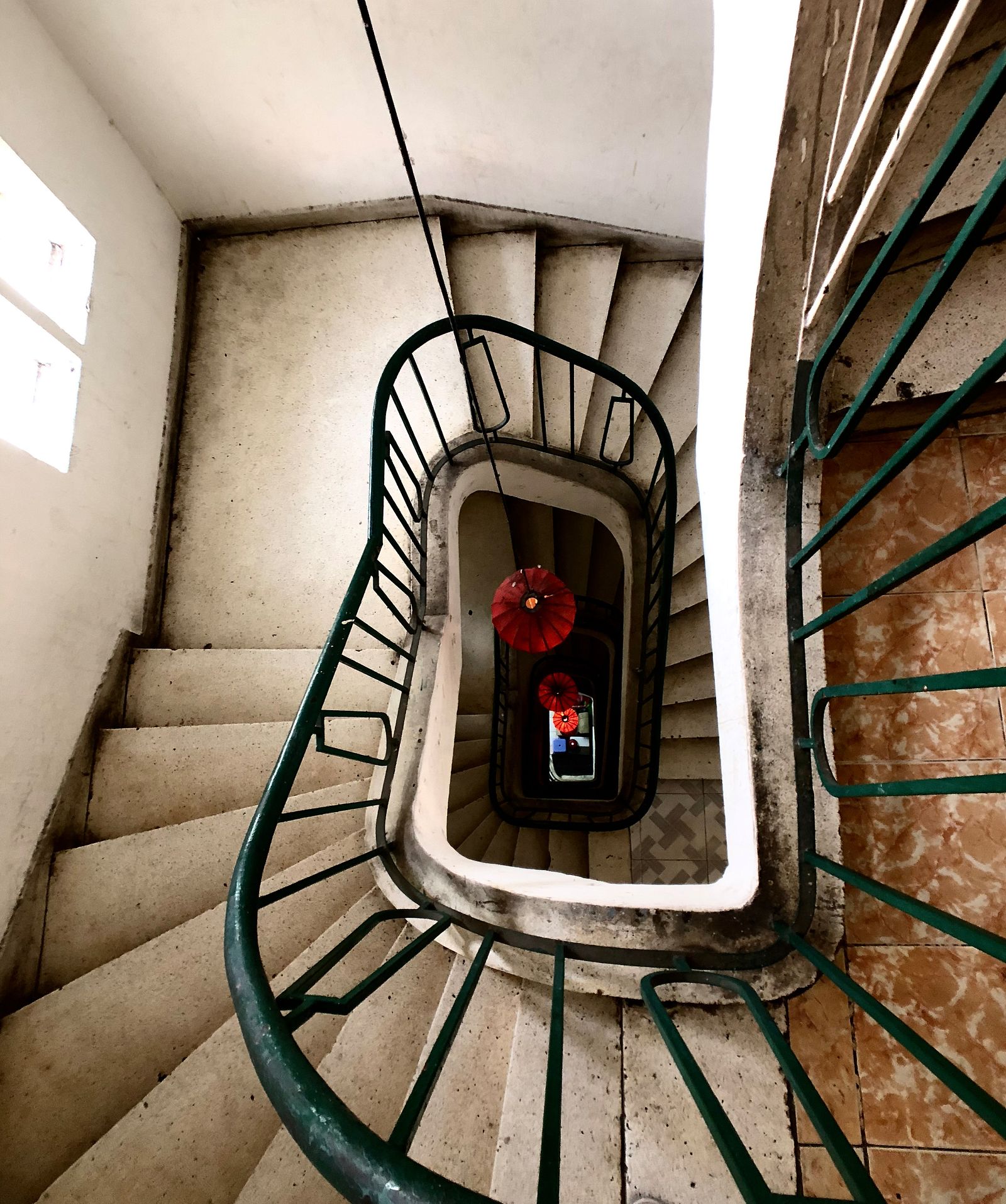 Once Thi has found an apartment, the real work begins. A Singapore-based design partner collaborates with a team of local contractors to re-envision the interior. This often includes gutting the entire space and adding extra bathrooms, removing bedrooms, knocking down walls and elevating floors. Thi assists by scouring local factories, second-hand shops and even various cast-off goods from local homes. She fills the one-, two- and three-bedroom units with different styles of tables, chairs and desks from a previous era in Saigon. Cleaned and restored, they boast superior craftsmanship and the rustic charm that can only be achieved through years of loving use. Similarly, the rooms are accented with a variety of collected items including old hand-crank coffee mills, antique rotary phones, photos, apothecary bottles, fan blades and wicker baskets. The carpets are handwoven in central Vietnam and help connect the modern aesthetics to the traditional decorations.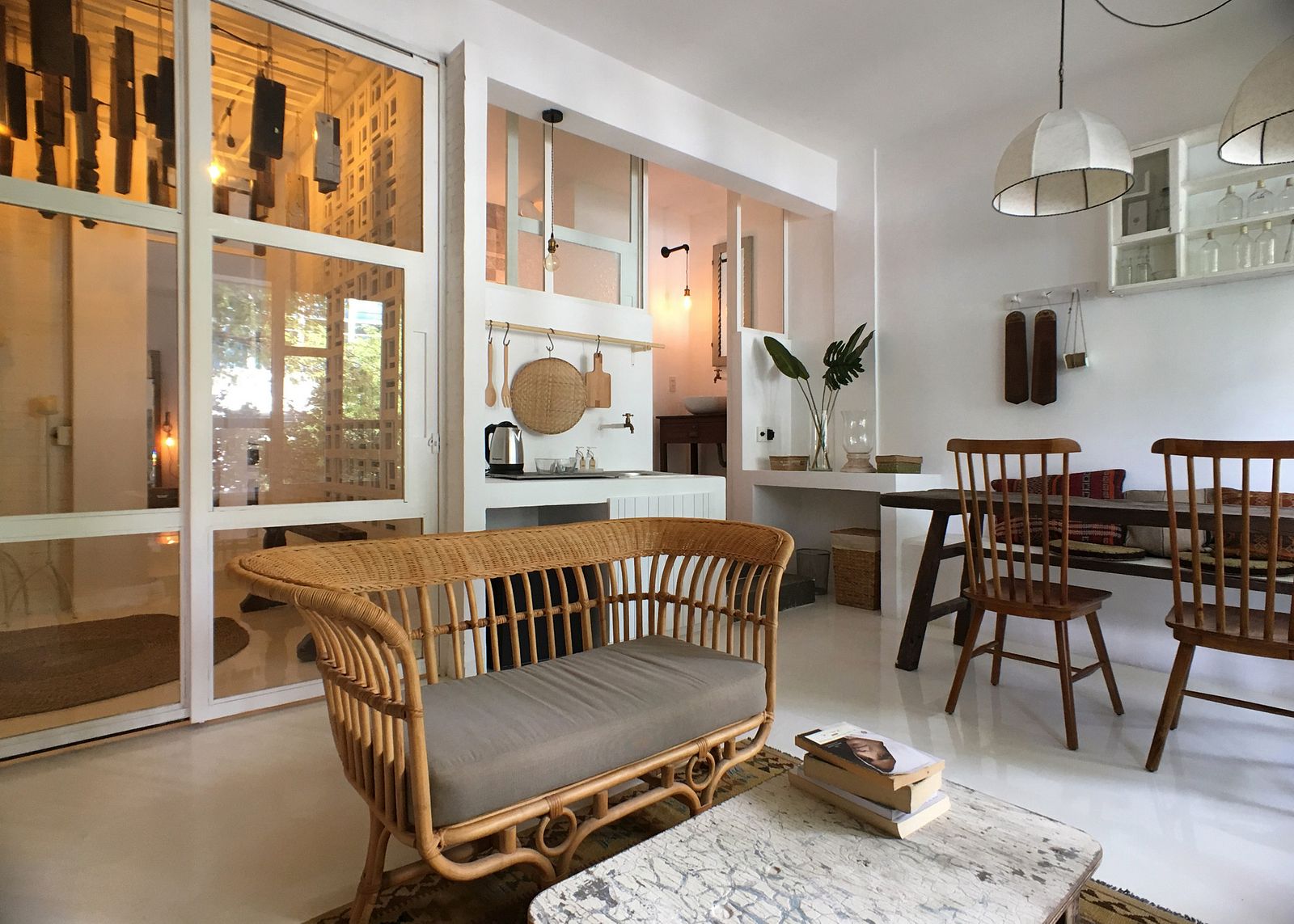 While watching the city's commotion and getting an intimate peek at quotidian activities of families cooking, hanging clothes and playing in courtyards, guests are swaddled in a quiet calm thanks to large double-pane windows. The seclusion amidst frenzy is exemplified by one unit that features an outdoor shower made remarkably invisible high above the city and another that overlooks a large garden terrace. Moreover, all the beds are fitted out from a supplier of 5-star hotels.
Thi is quick to admit that the apartments are not hotels, but that doesn't mean guests are left adrift in the city without amenities or services. In the lead-up to one's stay, visitors can indicate needs and preferences, of which Thi tries to accommodate. Requests can include anything from a mini-fridge stocked with fruits and local craft beer, external laundry services, transportation and baggage assistnace, and obtaining a local SIM card. Thi also serves as an ambassador of sorts, offering advice on where to go, what to see and where to eat in the city.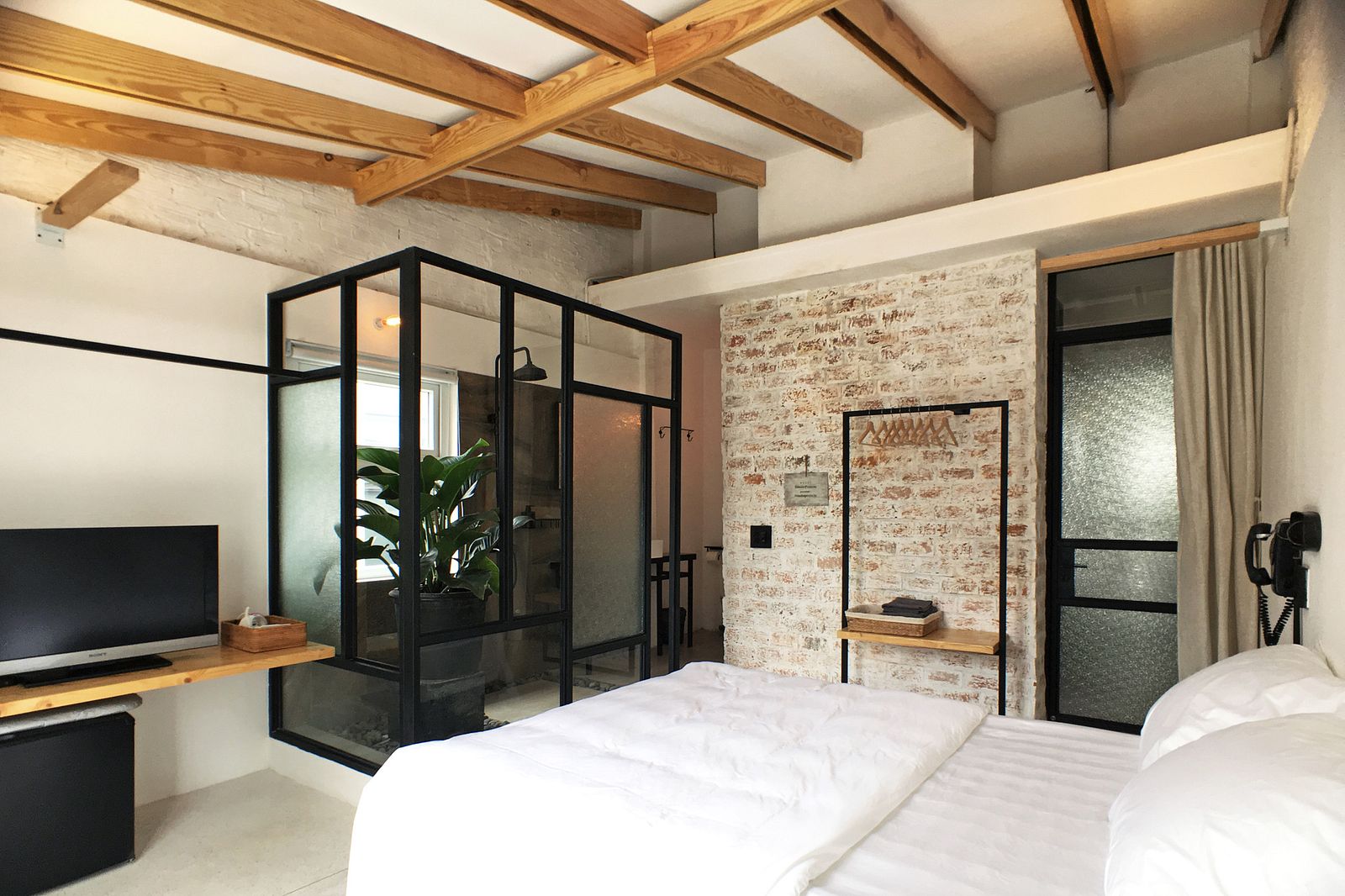 Beyond the unique style and comfort of the apartments, one major appeal is their locations. Scattered around central District 1 on streets such as Pasteur, Le Loi and Hai Ba Trung, these reimagined apartments give visitors great access to some of the city's best restaurants and street food, sights and shopping, as well as workplaces for business travelers. The close-knit communities in and around the locales welcome in guests, frequently providing advice or simply a warm smile and hello when passing in the hallways. Guests feel like locals living in the city as opposed to a common-place tourist just stopping over for a few days.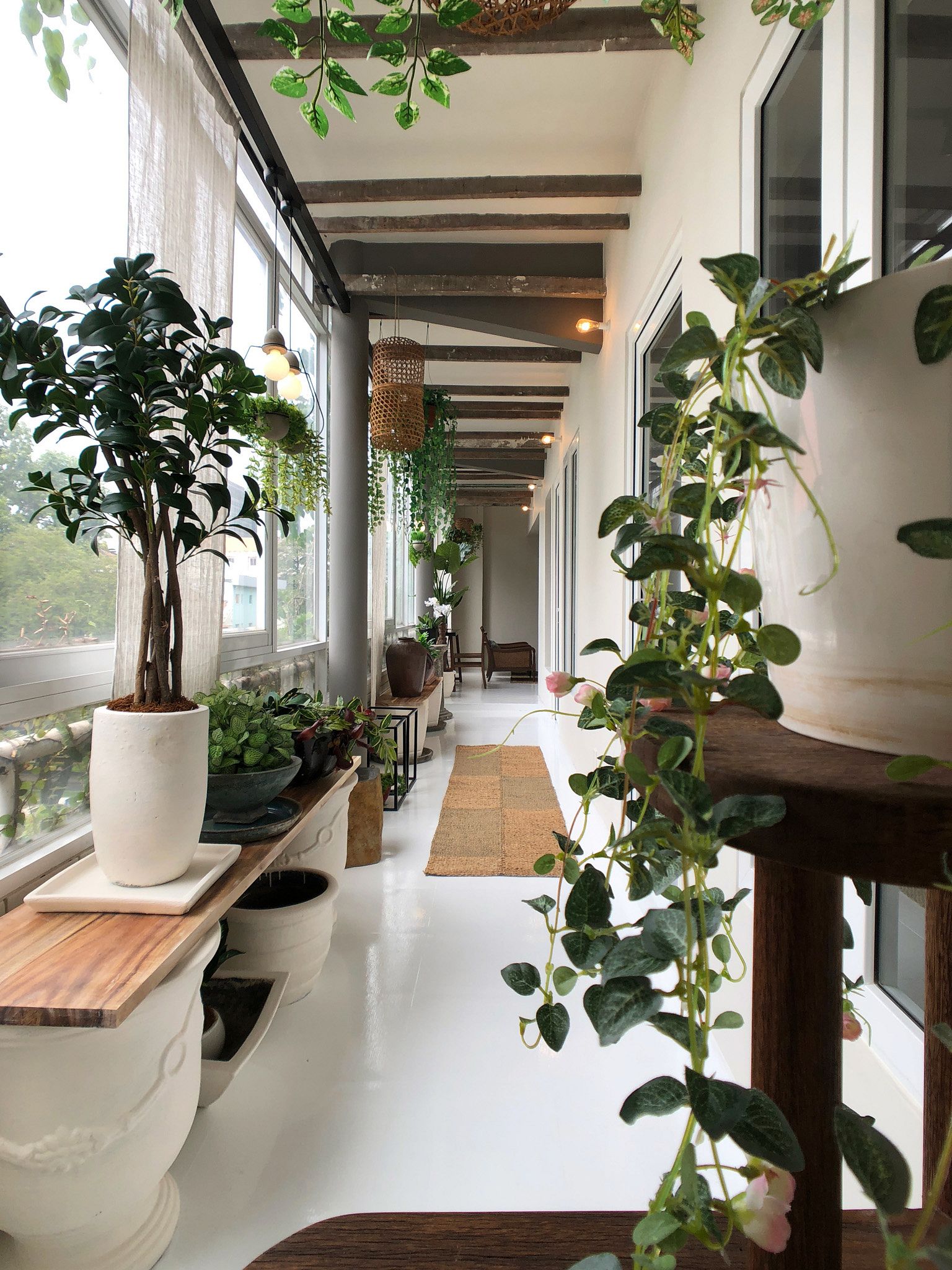 With so many offerings for accommodation, travelers to Saigon now want to experience the city's hectic charisma and rich history without sacrificing comfort. The sleek apartments designed and furnished by Tomato Projects let these types of visitos stay in unique old buildings in the center of the city amidst all the energy in stylish and secluded rooms. Whether looking for a place to put up friends and family, visiting oneself or looking for a relaxing staycation spot, the dwellings are unlike any others in Saigon.
+84 93 738 2686 (iMessage or WhatsApp)
63 Pasteur, Ben Nghe, District 1, Ho Chi Minh City