Nearly 100,000 international tourists visited Vietnam last year for dental procedures, bringing in over US$150 million.
Within five years, the number of customers coming for crowns, veneers, implants and cleaning from Australia, Europe, North America and elsewhere in Asia is expected to reach 250,000 as the government focuses their attention on the industry. The confluence of state of the art technology and significantly lower prices are driving the growth. Vietnam Dental Tourism is at the center of this trend, connecting patients with clinics and ensuring top quality treatment.
The price of various dental procedures in Vietnam versus other locations in the world is staggering. A dental implant that would cost US$4,000 in the States and US$1,500 in Thailand for example, costs only US$1,000 in Saigon. Similarly, a crown procedure in Vietnam costs less than 15% of what it does in America and slightly more than half of that in Thailand thanks to cheaper labor costs, facilities and the support of advanced dental technology.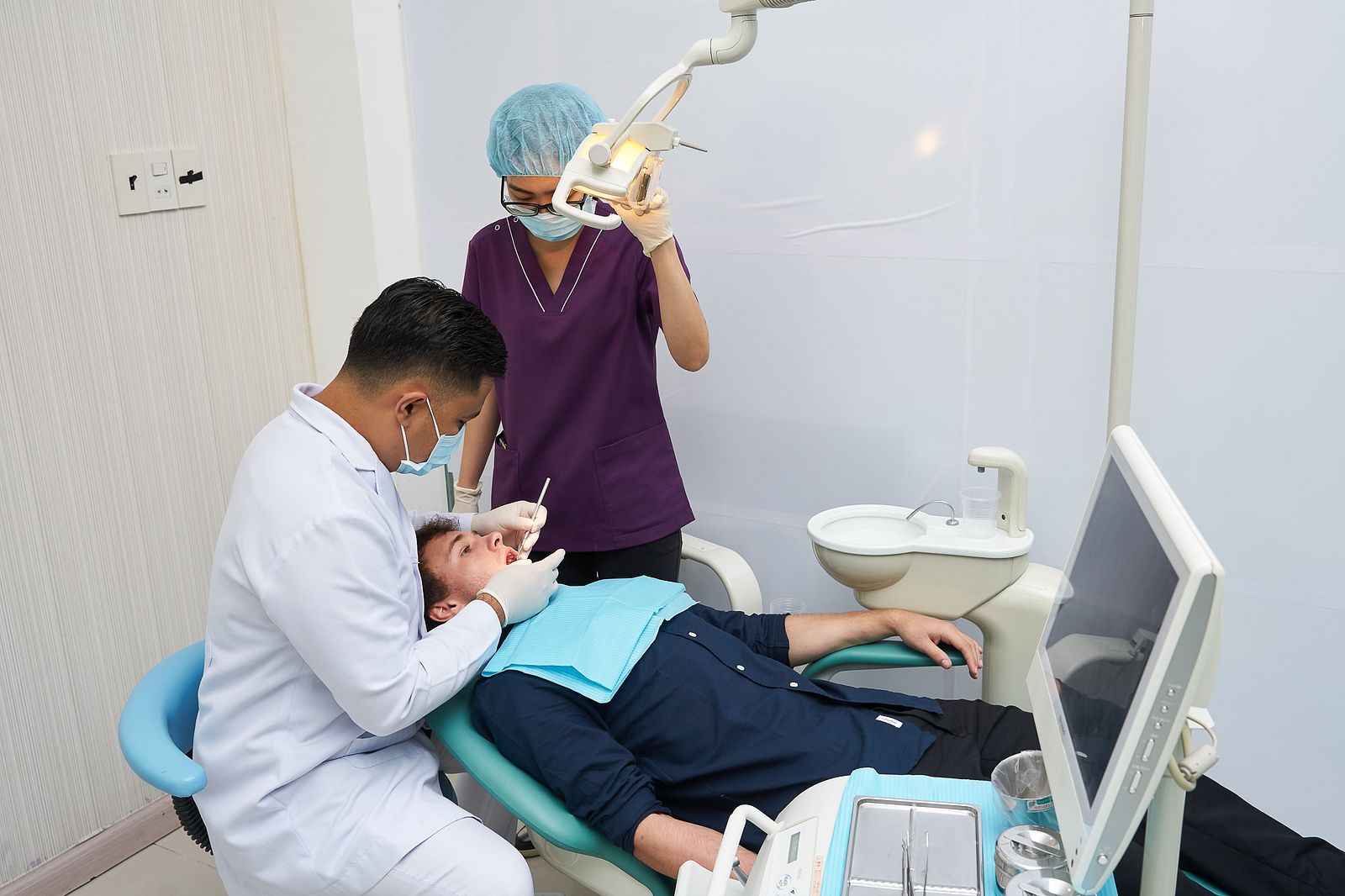 Of course, when it comes to medical procedures, patients make decisions based on more than just bottom-line prices. People understandably are concerned about quality control, safety and the overall quality of work. Until now, anyone looking for a clinic in Vietnam was at the mercy of search engines, where SEO manipulation and money, rather than oversight and expertise, determined what options one was likely to see. This situation made it difficult to assess quality and is where Vietnam Dental Tourism comes in. They put patients' minds at ease with global warranties, rigorous monitoring and credential requirements and exhaustive record keeping.
Vietnam Dental Tourism is not a clinic itself and does not provide direct treatment to patients. Instead, it is a neutral overseer of 23 independent clinics across the country (two in Hanoi, one in Vung Tau and the rest in Saigon). The platform provides information such as the credentials and areas of specialization for each location's dentists. All professionals, Vietnamese or foreign, that work with Vietnam Dental Tourism must receive international training. Similarly, all clinics must purchase and utilize the most cutting-edge equipment and materials. Moreover, through a mystery guest system that sends undercover experts to locations, guest feedback and other monitoring methods, Vietnam Dental Tourism issues "Dentour Awards" to clinics that serve as indicators of quality care. Being able to display the recognition guarantees that they successfully adhere to strict international standards.
A global warranty is another way Vietnam Dental Tourism gives patients confidence. The company guarantees the quality of treatments and rectifies any situations that arise, allowing patients to transfer treatment plans to other clinics, sometimes out of the country if needed. The warranty also covers post-surgery checkups in one's home country as well as necessary pre-work activities. Vietnam Dental Tourism serves as an intermediary to help mediate any potential disputes, holding clinics responsible for complete care.
Vietnam Dental Tourism also streamlines the storage of medical records, payment histories and treatment plans. The platform gives each patient a unique digital account that allows them to access their information in one convenient online location. They can verify their bills, view x-rays and monitor progress on procedure timelines. Further, customers can download all the information in the event they'd like to use it at clinics in other countries at a later date.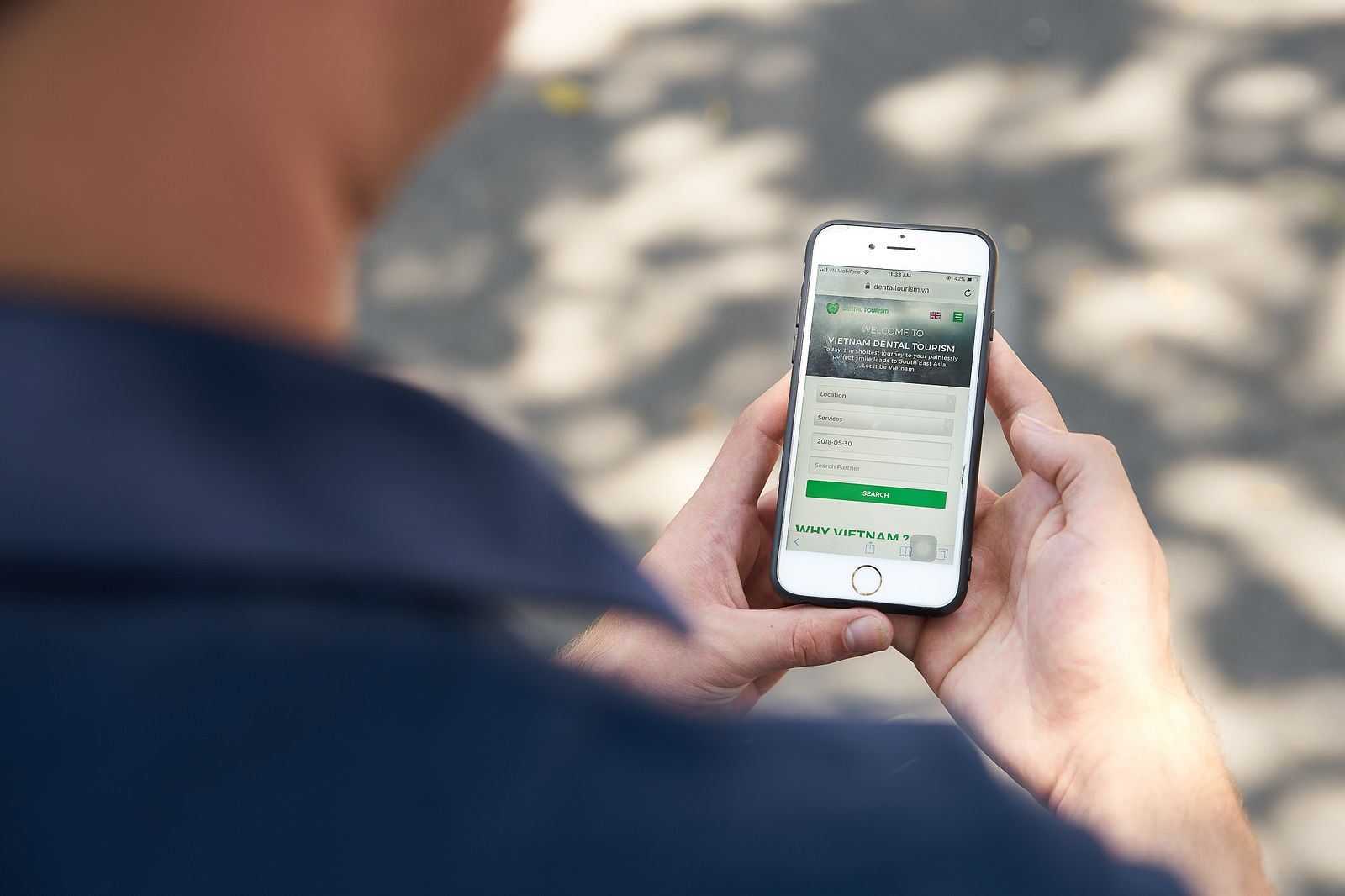 In addition to quality concerns, some people are hesitant to travel for dental care because of busy schedules. Vietnam, as a relative newcomer to advanced dental services, is home to state-of-the-art technology like 3D scanners which drastically reduce treatment times. The machines allow procedures that could have taken weeks and numerous visits to now be completed in only two days. This means that visitors from countries like Singapore and Japan can come for work with little to no disruption to their normal schedule while others can have their crowns, veneers and implants done while also enjoying a full vacation.
As regional competitors like Thailand and Singapore shift towards other areas of medical tourism, Vietnam is positioning itself to be the global leader in dental procedures through government-provided financial and logistical support. The overall success of the country's plans, however, will depend on the industry's reputation. Vietnam Dental Tourism is helping build and maintain positive perceptions by offering complete global warranties, easy to access records and ensuring their partner clinics utilize the most advanced technologies and employ globally-trained experts.

Special promotion: Free check up with 3D technology + Polishing & Cleaning for Saigoneer readers.
To redeem visit the website, sign up and log in, go to "booking" and enter the code: SGNEER1801.
+84 934 274 917 (Whatsapp/Viber/Zalo/Line/Kakao Talk).
Skype: dentaltourismforum