The construction cranes had just departed and the first lights flashed on atop the Bitexco Tower when Chill Skybar – Dining originally opened.
Its sweeping views lacked Landmark 81's bamboo bundle silhouette, a single hint of the impending metro line or countless other mainstays of the current skyline. As Vietnam's first skybar, huge crowds gathered for the unique vantage point offered of the changing city. In the seven years since, the setting has only improved thanks to its live DJs, dancers and singers, signature cocktails and high-end cuisine.
The Operations Manager of Chill Skybar - Dining, sat down with Saigoneer to discuss both the changes and consistencies that have contributed to the venue's success. The panoramic backdrop of Saigon is the single largest contributor to its popularity, but that alone isn't enough to consistently pack the sleek space. The staff must constantly respond to trends and improve every area of service.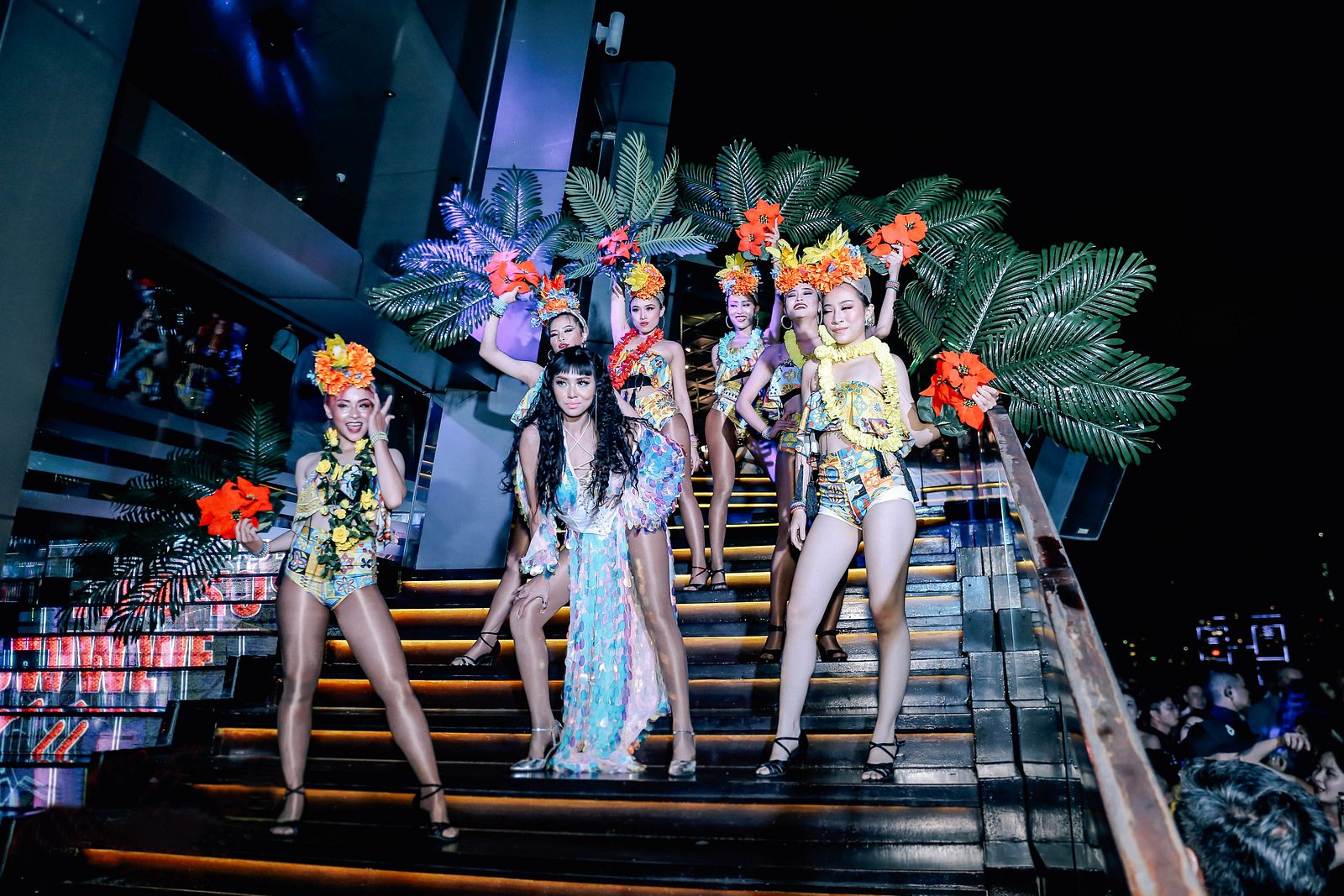 Beyond the view, one of the clearest indicators of Saigon's evolving culture is music. When it first opened, Chill Skybar played a plethora of different house music styles. Based on the reaction of crowds, it gradually moved to its current offering of chill-out and popular music during happy hour that transitions into hip-hop, top-40s and commercial music at night. The DJ stations have also moved. While once occupying a nondescript area, they now hang above the crowd. From high up and surrounded by dazzling lasers and lights, they truly run the party.
One constant regarding the music, however, is the decibels. While many other rooftop bars in Saigon are built atop residencies and restaurants, Chill is situated above offices that are long closed by the time people come to party, often after a satisfying meal at the upstairs Chill Dining. This means the music can be played at full blast, allowing guests to get wild and fully lose themselves in confident dance and freedom.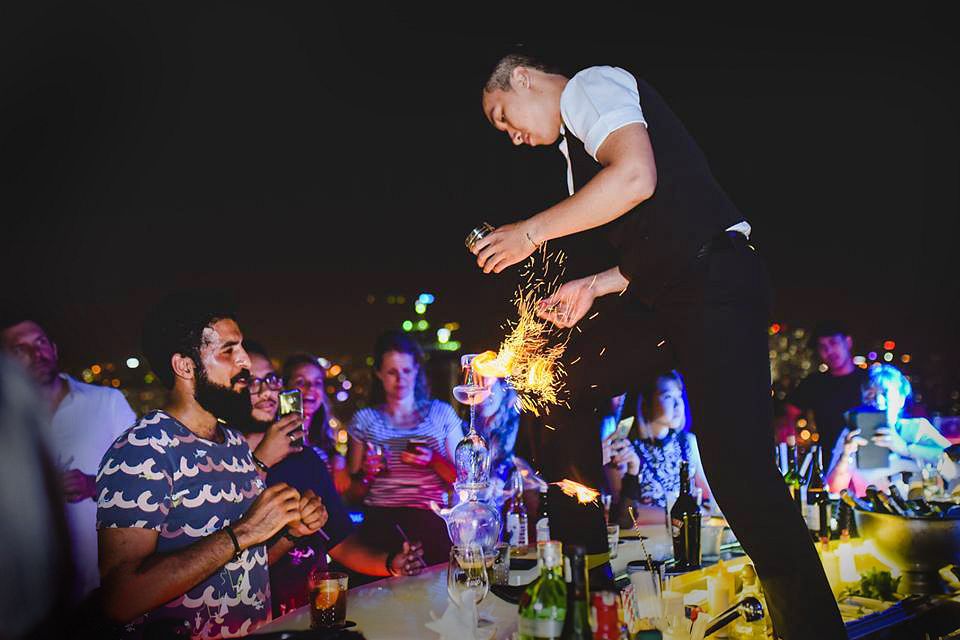 Another trend Chill follows is drinking preferences. Different liquors and tastes come into and fall out of fashion. Considering the crowd is a diverse mixture of locals and foreigners, Asians and Westerners, the necessarily large cocktail list must take numerous tastes into account. The bartender observes that Asian guests typically prefer sweet drinks, while those from Europe and America are more likely to order something strong and bitter.
The Mojito Royal caters to the former by replacing the drink's traditional soda with Prosecco Bottega Brut. The soothingly rose gold cocktail is floral and super refreshing thanks to its sugary-smooth mint notes. Another standout drink is the Chillcolada, which puts a Vietnamese twist on the classic pina colada. Served in a full fresh coconut and accented by flowers, creamy, rich drink eschews Malibu rum for an unflavored variety supplemented by coconut liquor.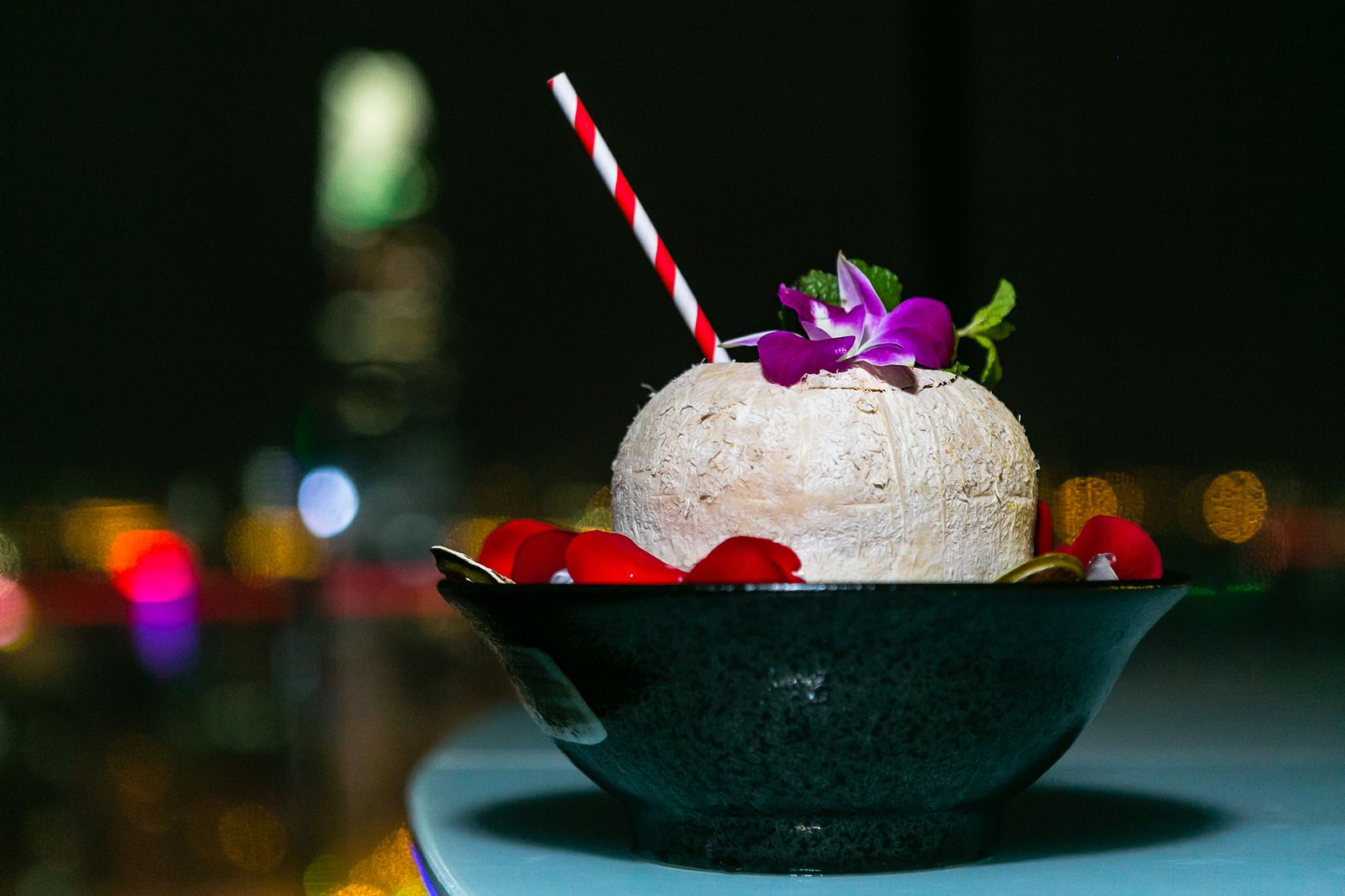 Since opening, Chill Skybar has relied on a variety of diverse weekly and special events to give guests exciting experiences. Every day from 5:30 until 8:00, a special City View Happy Hour offers drink and food deals; Ladies First Wednesdays invite groups of four or more women to enjoy a complimentary bottle of Bottega Sparkling Rosé; Chill Skybar's resident DJs spin a selection of the day's hottest hip-hop on Thursday's #ThisIsHowWeChill nights; ShowStopper on occasional Fridays the bar's stairs transform into a stage upon which dancers perform a variety of energetic shows that change in theme, costume and routine every week; and on Sundays the speakers blare G-House (gangster house or Brazilian house) for House Evolution. The staff is constantly seeking to improve the atmosphere by testing out new events and seeing what people get most excited about.
In addition to the weekly events that turn up the energy in the venue, Chill Skybar hosts numerous special events. Beyond celebrating holidays like New Year's Eve, Christmas, Halloween, Tet and anniversary parties, it welcomes celebrities like David Beckham and local and international famous DJs. It's also a popular spot for birthdays and private parties. The luxurious VIP lounge not only offers people a place to party during rainy weather and a chance to recline on comfy sofas but also an ideal place for corporate events.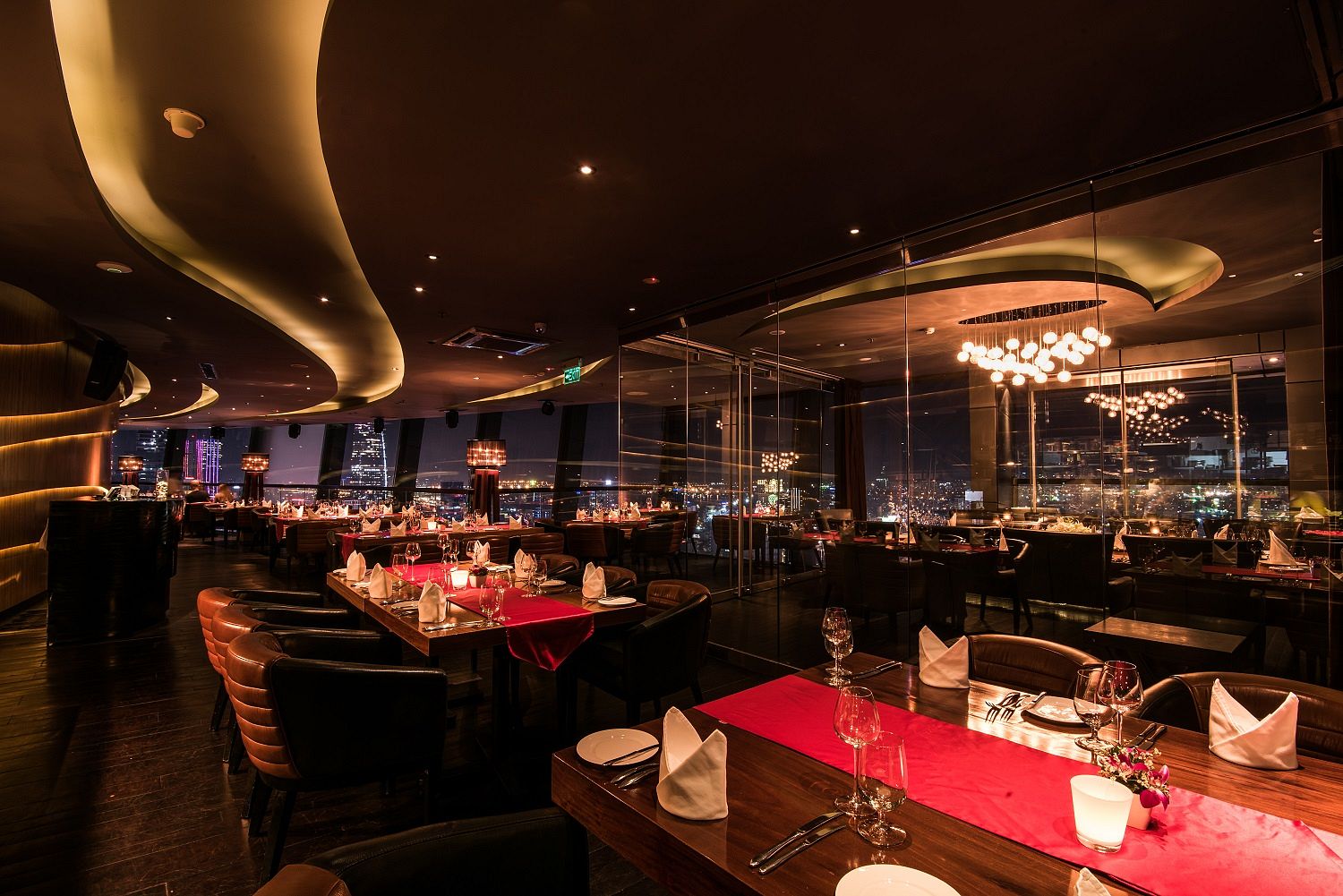 Chill's most overlooked aspect might be its dining. Head Chef Dannet D'Souza reveals to Saigoneer that because it is closed with the lights off by the time many people come to party, most don't even realize that tucked above the dance floor is a luxurious restaurant that serves a wide range of high-end meats and seafood imported from all over the world. From day one, Chill Dining has served the finest proteins including Japanese Wagyu, Australian Tomahawk Steak, Canadian Lobster and Alaskan King Crab.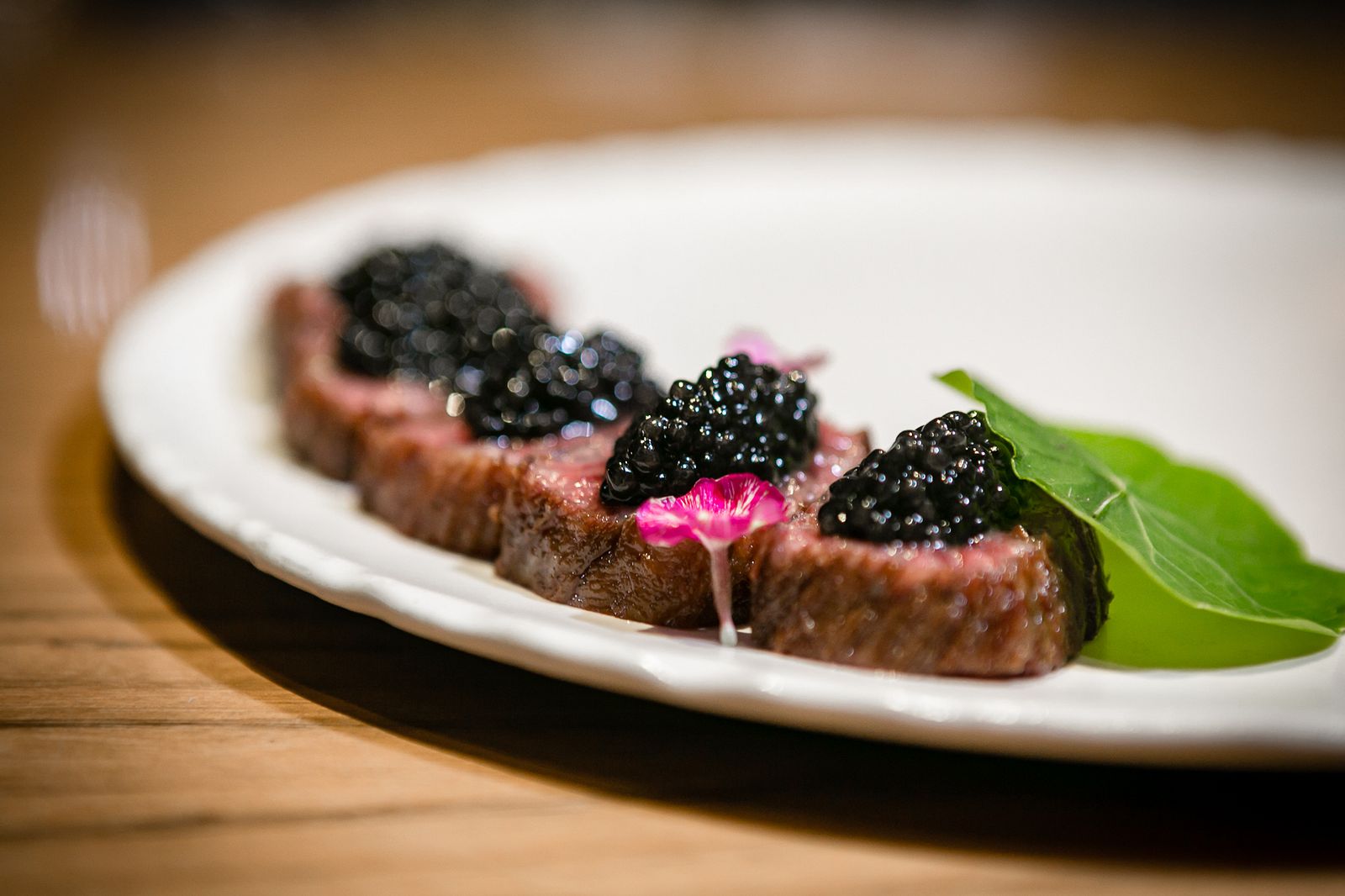 In their continuous effort to improve, the Chill team has made changes to the menu over time, including the recent introduction of special Chill Exclusive Private Label wines, champagne and caviar. The Taittinger-produced Chill champagne and Tranmontanus Kaviari in particular pair well with the drink's effervescence, complementing the latter's fresh and salty flavors. The Chill - Chateau Le Grand Verdus Red and White Wines offer bold but balanced characters that make them perfect for pairing with a range of dishes.
Perhaps the most tangible sign of Chill Skybar - Dining's improvements comes in the form of awards. While it received recognition from the beginning, including many International Property Awards, and coverage in the New York Times, and CNN it was only this past year that it attained the prestigious distinction of Best Luxury Steakhouse in Vietnam and Most Romantic Atmosphere and Best Wine Selection in Southeast Asia from the World Luxury Restaurant Awards.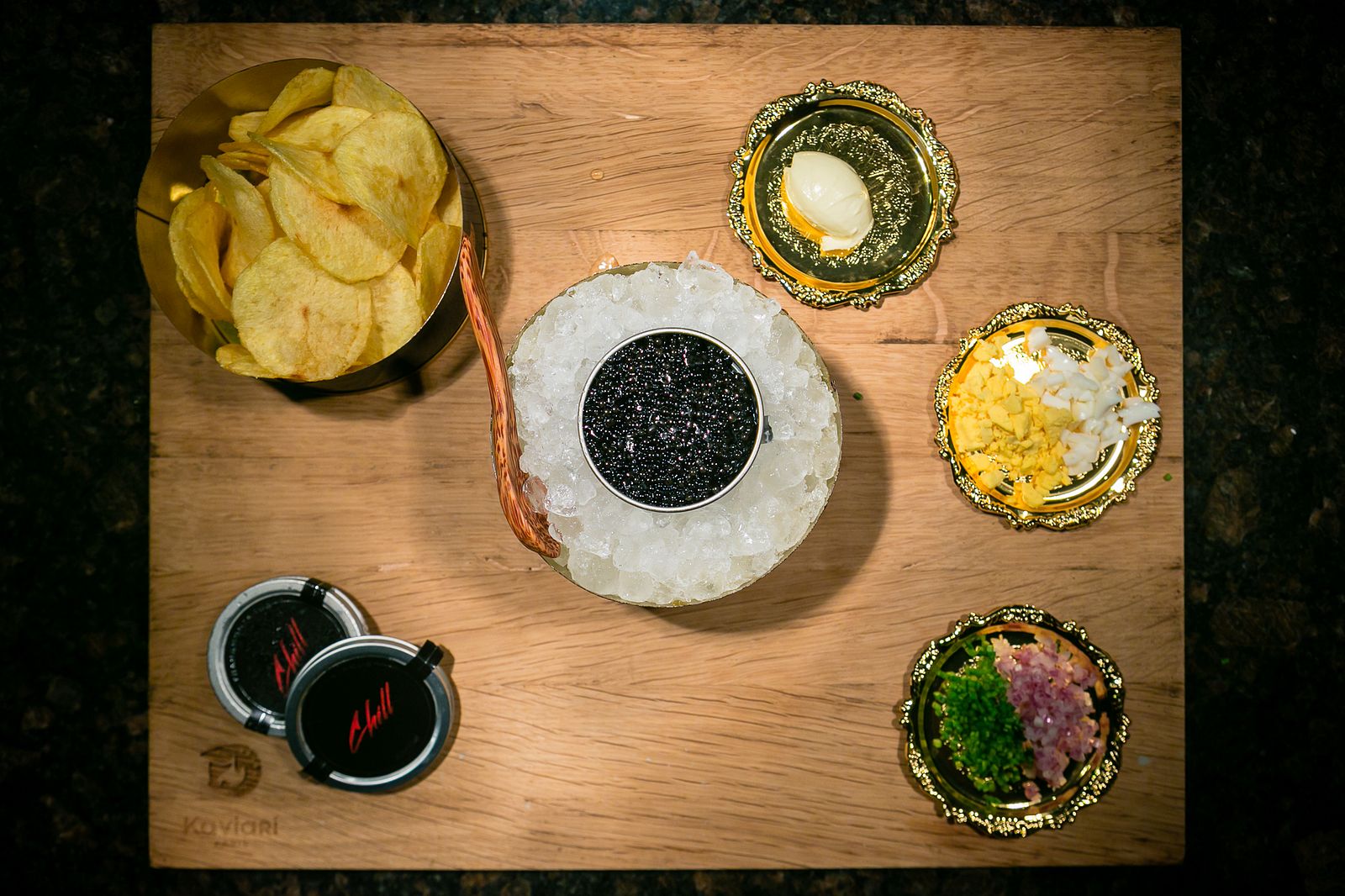 In order to never lose ground to new rooftop venues opening every year, Chill Skybar - Dining is always looking forward. Next on the agenda is a birthday blowout. The Lucky Seven-themed event aims to be the biggest party in the city with R&B / Hip-hop artist HOODY from Korea taking the stage and exotic dance performances. Continually changing weekly events, responding to new trends in music and drinks and top-tier dining will ensure that year eight is as bright as the ever-illuminated Saigon skyline.
Chill Skybar – Dining's website
Chill Skybar Facebook and Chill Dining Facebook
093 882 2838
Monday to Sunday | Time: 5:30 PM - 02:00 AM
Chill Skybar 26th Floor - Chill Dining 27th Floor, AB Tower, 76A Le Lai, District 1, HCMC