The students became water. Or rather, buried beneath blankets and waving sheets, flicking flashlights on and off, mouths shushing and humming, they acted out "The Water's Journey" as inspired by an Ansel Adams' photo and the Sean Shepherd composition 'Tuolumne'.
Saigoneer observed the activity which is part of the collaboration between Saigon's British International School (BIS) and the world-renowned Juilliard School in New York that exposes students to a variety of music and theatre experiences.
While other grades were taking their annual trips all over the world, the Year Nine students at BIS were taking part in Week Without Walls, a time when regular classes are paused for special activities that ranged from designing miniature boats to racing go-carts. When Saigoneer visited, one group had just discussed the photo and music and were preparing a performance that represented their creative take on the concept of water.
Many adults around the world are intimidated or unfamiliar by orchestral music and dramatic performances and thus avoid them. But by ignoring the arts, people miss out on important experiences and ways to connect with the world around them. This won't be the case for the pupils at BIS, however. The school understands that learning about these art forms increases empathy, creativity and critical thinking and therefore introduces them to students at young age.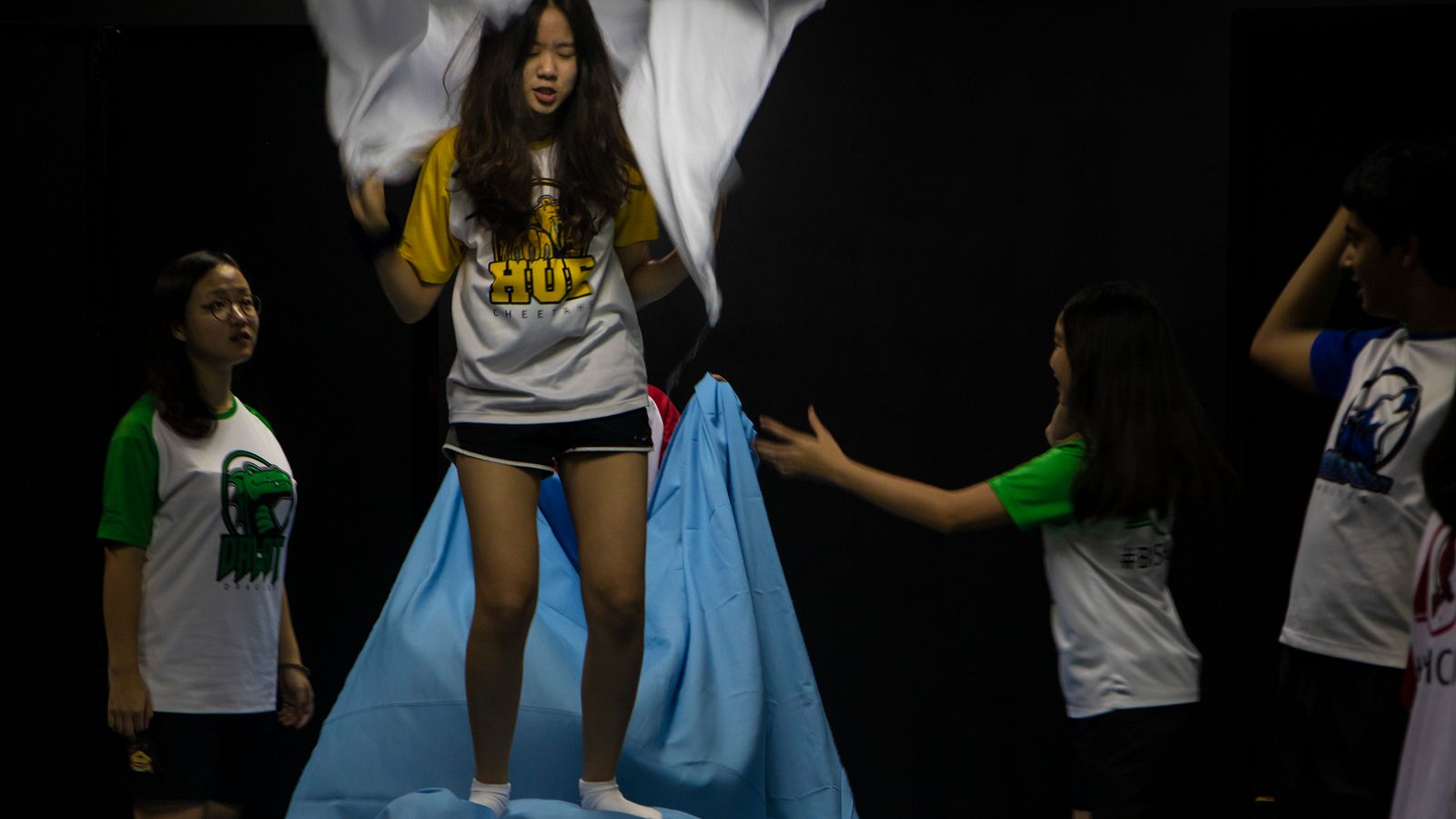 Outside the classroom where the students were preparing their water performance, a digital screen announced the composer of the month across from photos of past musical shows and information for a visiting Juilliard viola player. These visits underscore the school's commitment to performing arts that extends to classroom curriculums. Starting from a young age, all students take music and drama classes, learning about canonical works from across cultures.
The collaboration with Juilliard is a unique way the school supplements normal lessons. The experts at the American institution provide a variety of activities, instructions and resources that the BIS team can draw from. Stephanie Cunningham, a visiting Juilliard Curriculum Specialist, was on-site last month offering training and sharing ideas with the staff. She explained to Saigoneer that beyond fostering familiarity with genres that will result in lifelong appreciation for art, a major aim of the material is to make students realize everyone has artistic ability that can greatly enhance one's life.
When the students began talking over each other with seemingly no consensus of what to do, Khoa Tran stood atop a chair and calmly called for quiet. "People always look to me to lead now," the student explained when asked what impact studying drama has had on him. Before he took an interest in acting, he said he was simultaneously shy but loud; introverted but boisterous. The collaborative requirements of putting together scenes have brought out leadership skills that he has since transferred to the many sports teams he is involved with.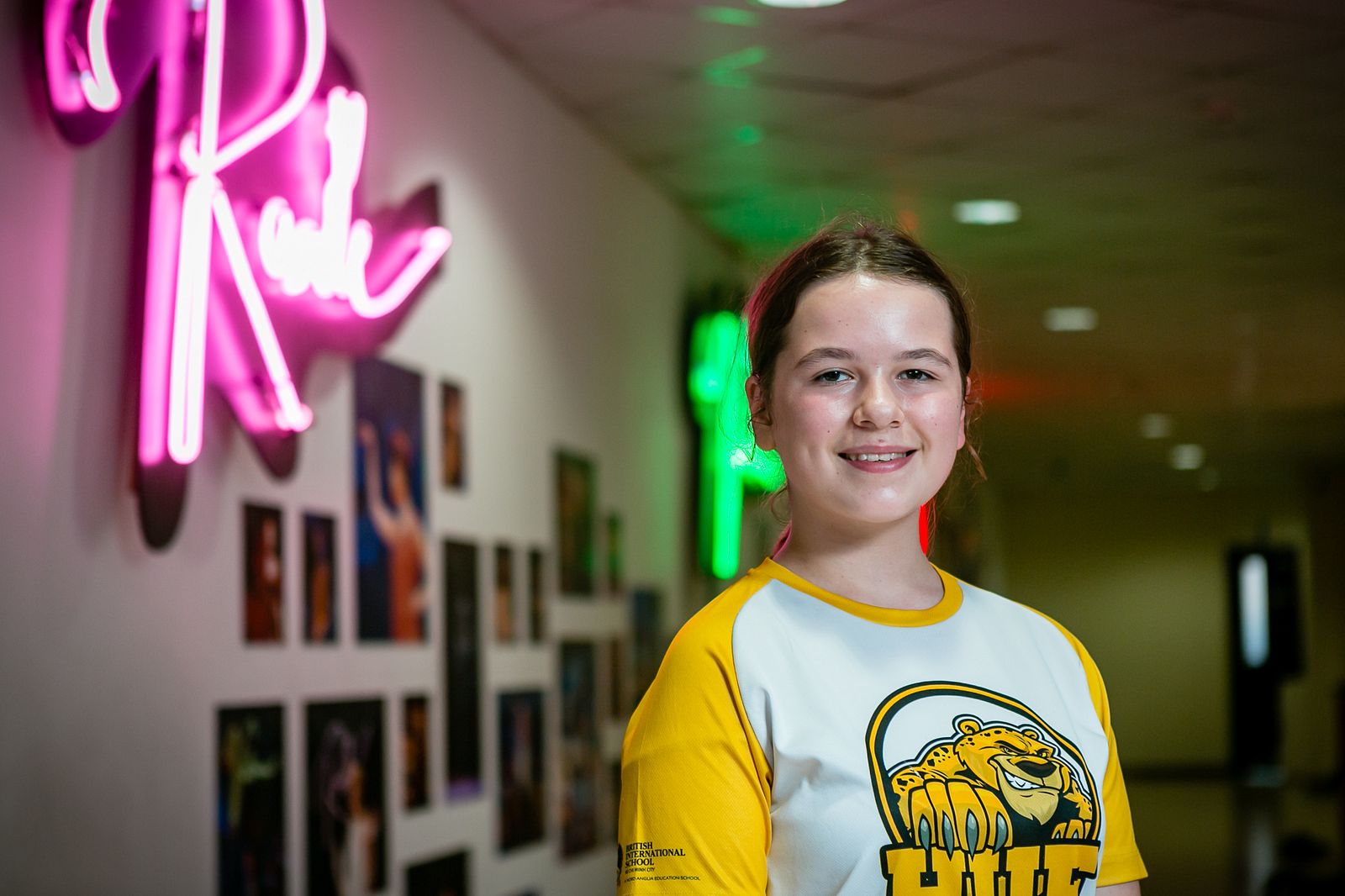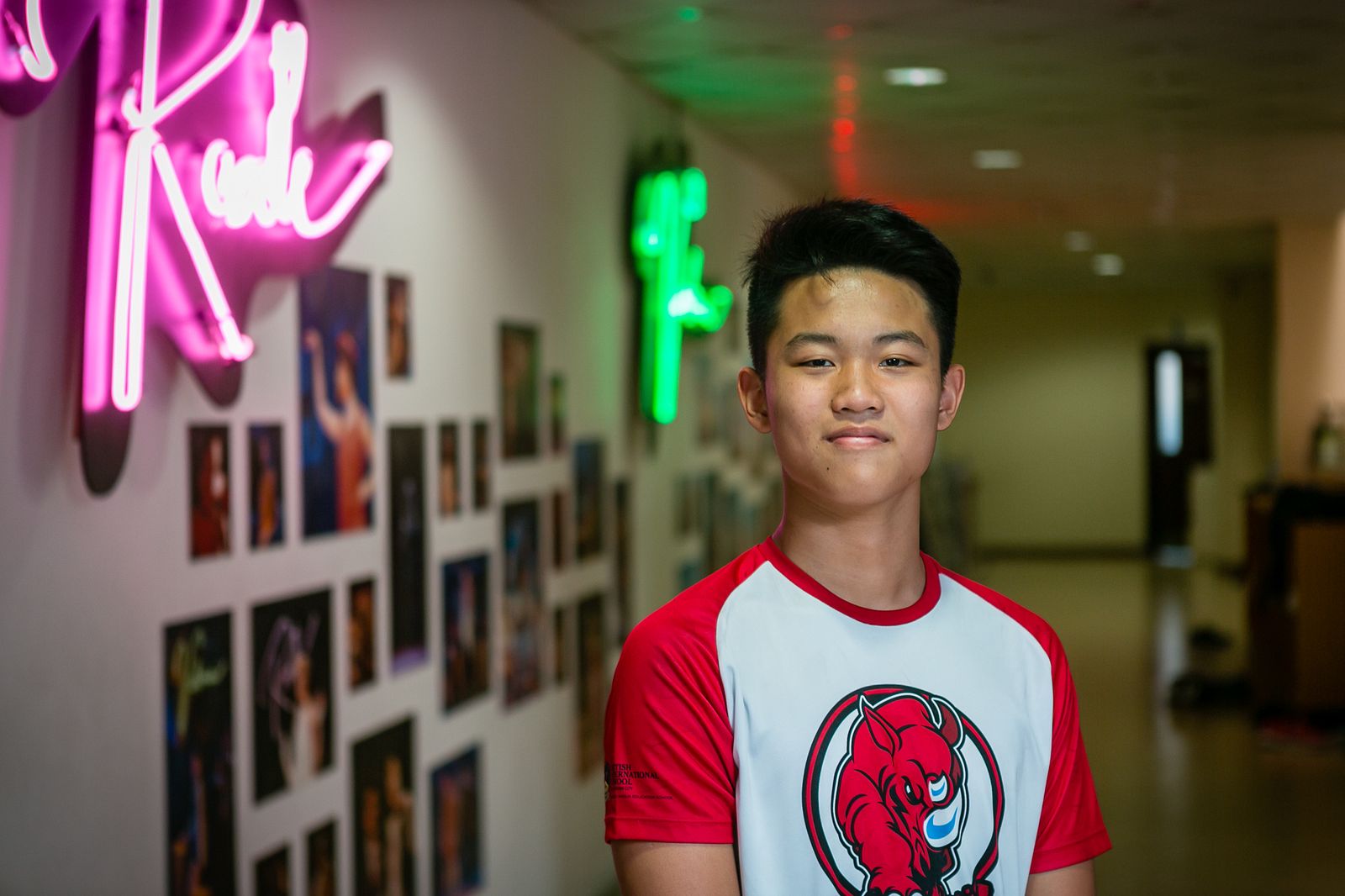 Rosie Battersby, another student, echoed this sentiment while also claiming that her time in class and as part of extracurricular music and theatre has improved her confidence and public speaking which has been valuable for presentations in other classes. These skills exemplify the necessity of arts education. Most students will not continue on to careers or even higher education related to music or drama, which is all the more reason for them to be exposed to them at a young age.
"Where is the audience? What can they see from there?" Anne-Marie Astley, a drama teacher who has been with BIS for ten years, asked the students as they attempted to embody a flowing stream. Rather than simply telling them what to do or how, she lets them make mistakes and puzzle through situations, stepping in only to offer perspective. Developing leadership and critical thinking skills requires teachers to act as guides, facilitators and mentors rather than lecturers.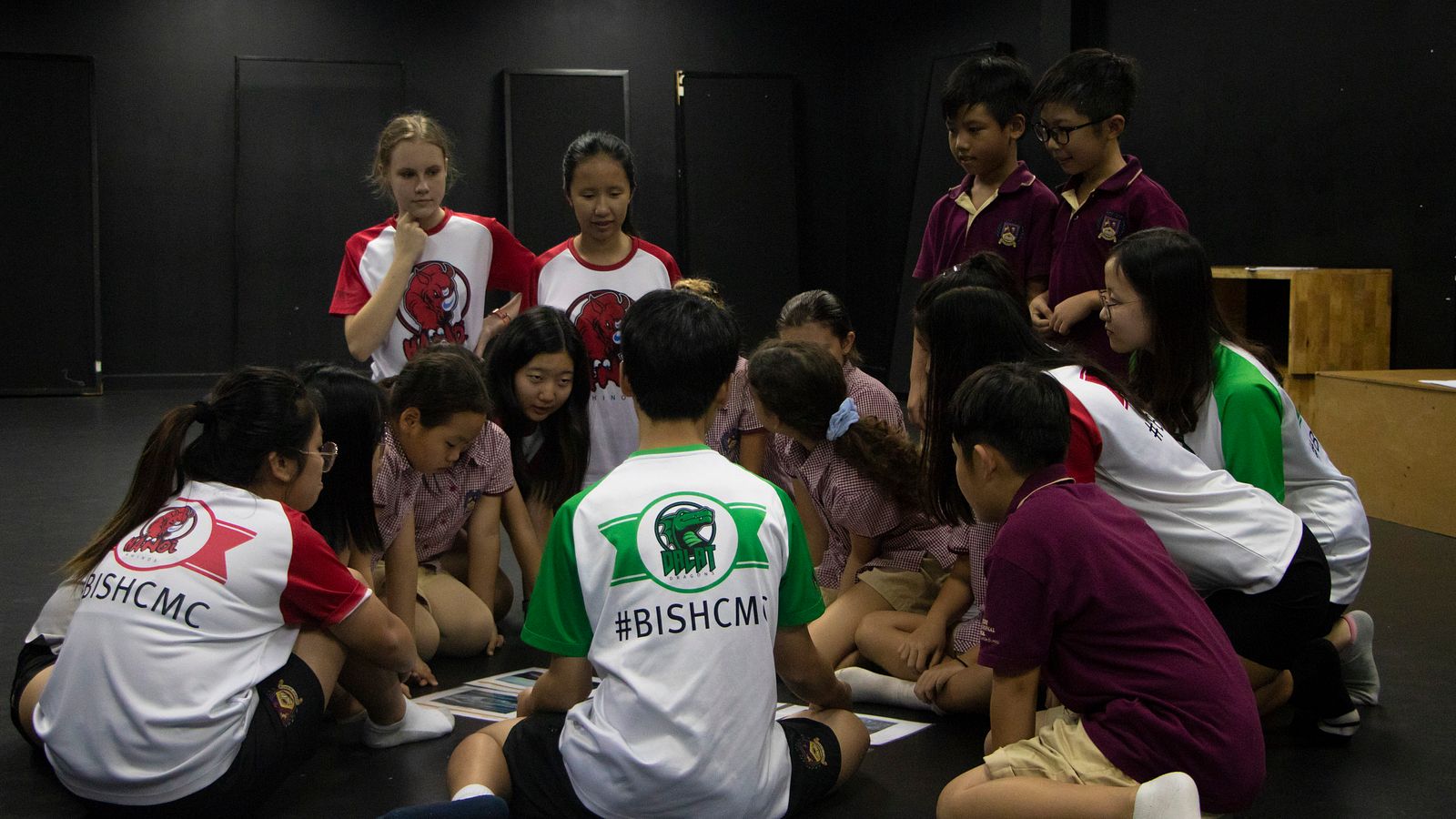 When they finished their performance, Ian Alexander, the school's Director of Music, led them through a reflection, asking them what they thought, felt and experienced as supported by questions provided by the Juilliard materials. The students then became the teachers when 30 Year Five students visited the classroom. They worked in groups to design and lead an appropriate lesson with the understanding that one never masters a concept without being able to teach it. Neither Astley or Alexander assigned roles to the students, instead, they let them naturally emerge as an important part of developing social skills and cooperation.
BIS has enjoyed a strong reputation for its music and drama programs with performances attracting a lot of outside attention. They could have simply continued without change, but as is reflective of their overall philosophy, they wanted to do even more, as exemplified by their collaboration with The Juilliard School. The visiting musicians and Curriculum Specialists that offer pedagogical training for BIS staff is just the beginning. In the coming years, the school will also add Juilliard's dance curriculum resources while looking for more ways to enhance the music and drama programs.
Statistics and research reveal how studying arts improves academic performance while fostering creativity, compassion, critical thinking and confidence. Seeing it in action really makes clear its value, though. As the BIS students laughed, debated and got excited about how to transform themselves collectively into a stream, they didn't even realize how much they were learning about self-expression, problem-solving and cooperation.
+84 (0) 28 3744 2335
BIS HCMC, SECONDARY CAMPUS | 246 Nguyen Van Huong Street, D.2, HCMC