Upon hearing the panicked squeals and shrieks, one might think someone was being tortured in the Renaissance classroom, but the students were actually excitedly conducting a science experiment by placing live crickets in a variety of environments to investigate which climate they preferred.
The hands-on lesson was part of an exploration of the world's declining bug population. Meanwhile, across campus, grade 11 students were demonstrating a water filtration system and explaining to a younger class the importance of water in an ecosystem. The activities were part of Science Week at the school that incorporates Round Square ideals into the normal curriculum.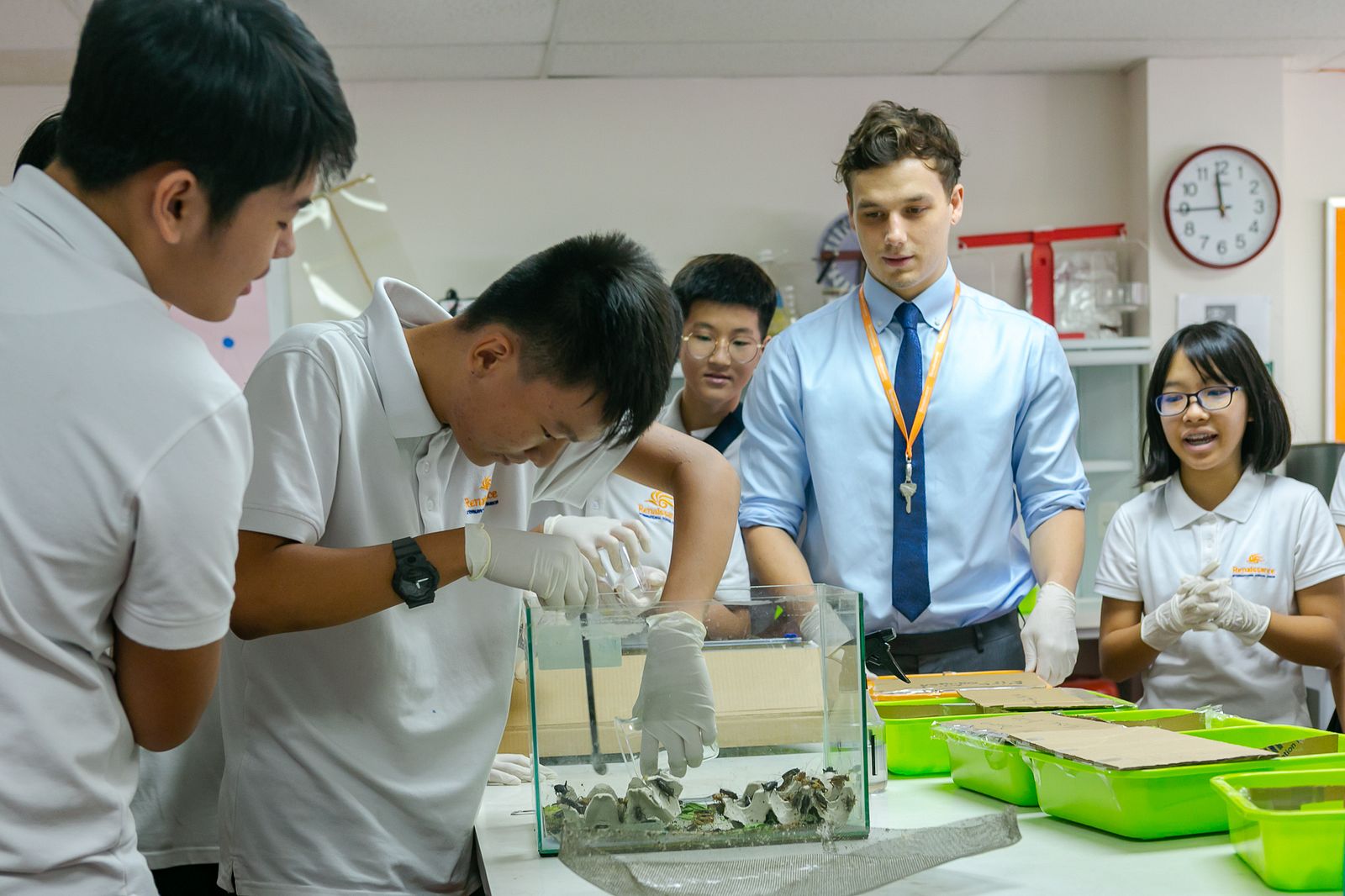 Round Square is a network of 180 schools as well as an educational framework developed in the 1920s, that provides students with the soft skills and awareness needed to make them successful, generous global citizens. It instills six ideals: internationalism, democracy, environmentalism, adventure, leadership and service, all of which are prominently displayed on pillars at the entrance to Renaissance in District 7. These ideals are supported by twelve values: inquisitiveness, tenacity, courage, compassion, inventiveness, ability to solve problems, self-awareness, sense of responsibility, appreciation for diversity, commitment to sustainability, communication, and team-working skills. Beginning at the pre-primary and continuing through the secondary level, the school brings these values and ideals into normal lessons, which are supplemented with immersive classes, assemblies and conferences abroad.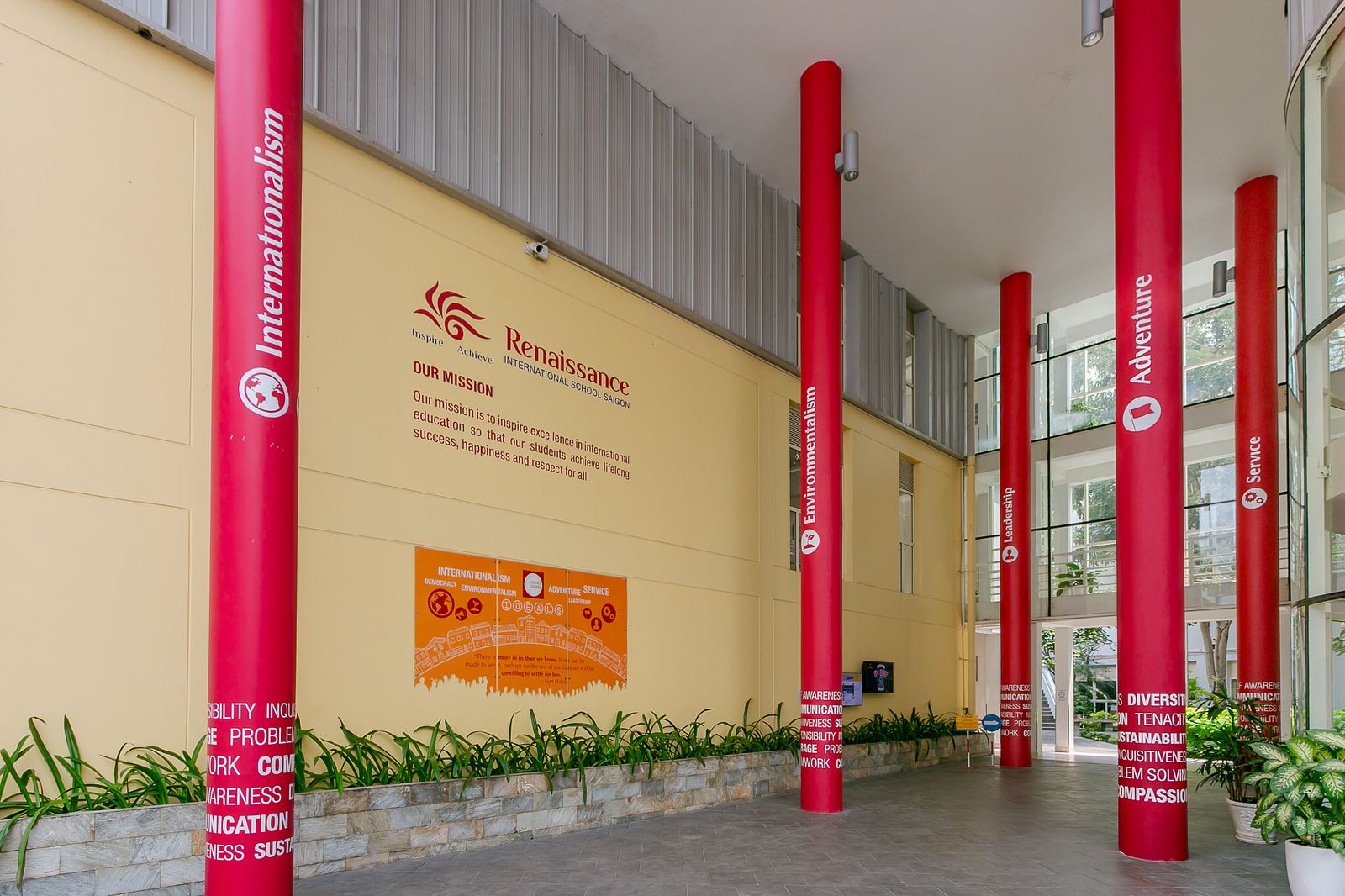 Science Week was conceived by Head of Science and Technology Francis Burlingham to coincide with Britain's National Science Week. During the five-day program, secondary students explored different environmental stewardship issues such as animal trafficking and the aforementioned decline in bug populations via activities such as a treasure hunt and lab experiments measuring water surface tension. This initiative will connect to a creativity week next month, when students turn what they learned into art projects, such as songs mimicking the sound of crickets or the staging of a play about pangolin poaching. Finally, students will present their work to their peers during a STEAM week. Such holistic integration mirrors the ways in which Round Square seeks to not only instill curiosity and a sense of discovery, but also force students to see the connections between all academic and extracurricular pursuits.
"There is more in you than you know," says Mr. Francis, quoting Kurt Hanh, founder of the Round Square educational ideology, when explaining what he hopes students take away from the program. One student, Juliet Dolan, serves as a perfect example of how the ideals extend beyond the classroom. She recently wrote an essay imploring people to "unite in time before the rhino does go extinct," which won the Vietnam Be My Hero competition. She received a trip to Africa for a week-long trek and workshop from the competition. Juliet embodies the self-motivated and service-minded aims of Round Square. She only arrived at Renaissance in August, but before she even began taking classes, she noticed that the school lacked a student newspaper, and met with faculty over the summer to establish one.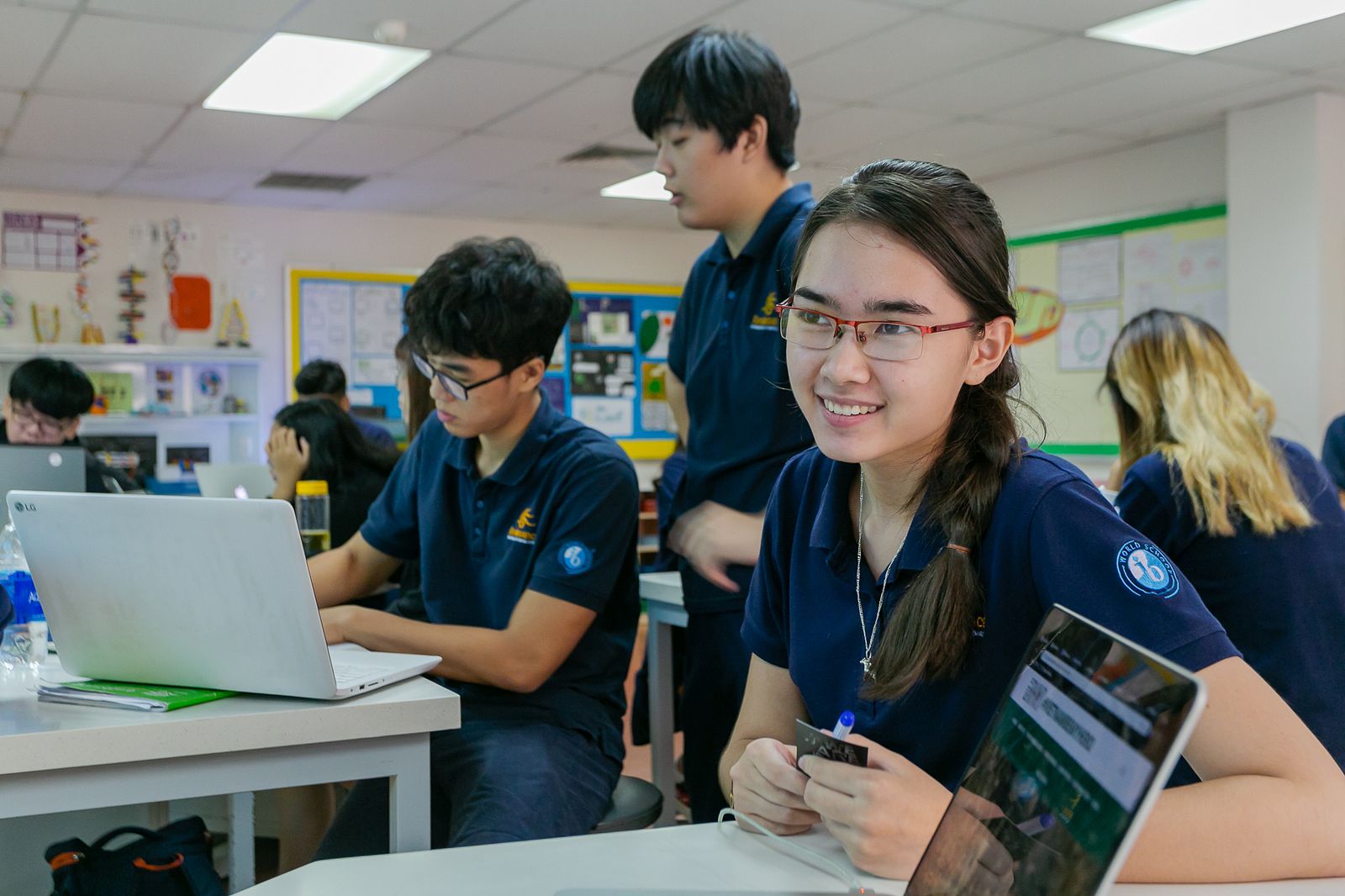 Juliet is hardly alone in her selfless initiatives, however. One primary student concerned with sustainability issues pushed to have all single-use plastic cups removed from the campus, and a plastic recycling system in coordination with Precious Plastics has been put in place to create eco-blocks. This type of awareness reflects Round Square's goal of transforming students into thoughtful citizens, as further exemplified by two primary students who decided to donate their Tet "lucky money" to Doctors Without Borders after reasoning that it is the best way to make a difference in the largest number of lives possible.
"Now I have friends on five continents," one Renaissance student proudly boasted. Beyond supplementing coursework, Round Square provides students with an opportunity to connect outside their normal environment. The schools in the network routinely hold conferences centered on relevant subjects. Students gather to listen to guest lecturers and then break into groups to discuss what they've learned and offer their unique perspectives. Representatives from Renaissance traveled to Hamburg to discuss journeys, Cape Town to explore diversity, and Malaysia to contemplate what constitutes adventure. Such trips and the relationships they foster are crucial for developing global outlooks.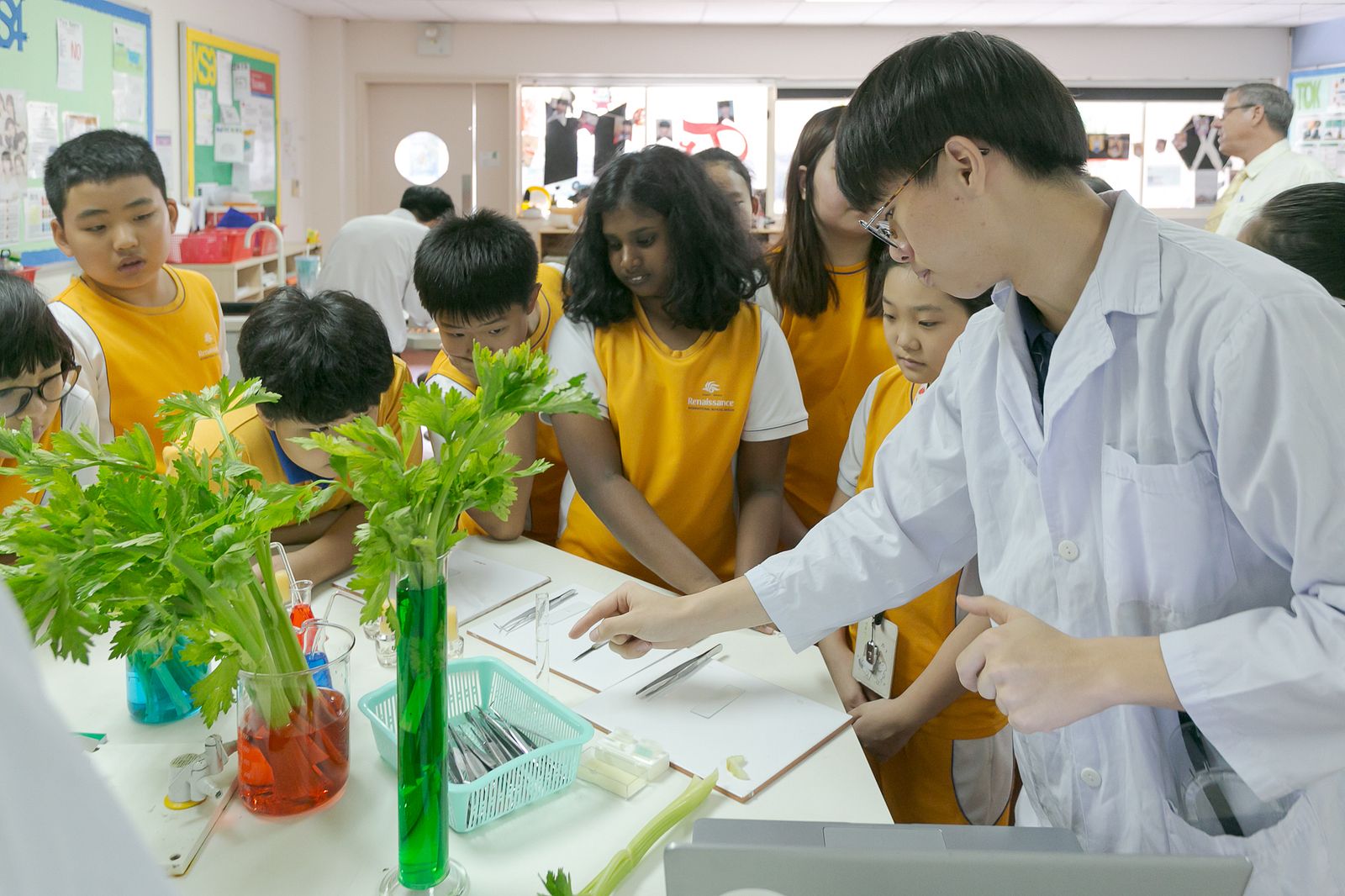 Round Square isn't unique in its aims, but the specific outlining of values and ideas, combined with the network of member institutions, is. Renaissance is the only school in Vietnam that participates, which helps set it apart from other international schools in the country. As Mr. Francis explains, the program has a butterfly effect - there is no telling how the lessons will resonate across a person's life, but if they succeed, they will produce a responsible citizen who has learned to think critically and compassionately.
Renaissance International School Saigon's Facebook
Renaissance International School Saigon's website
Renaissance International School Saigon's Email
Renaissance International School Saigon - Admissions
+84 (0)28 3773 3171 (Ext: 120/121/122)
Renaissance International School Saigon |74 Nguyen Thi Thap, Binh Thuan Ward, District 7, HCMC