Set against verdant mountains, the metal cranes reaching into the air all across the island make for an odd contrast; same for the construction trucks rumbling down newly built roads that slice through lush forests.
From listless fishing villages to resorts and entertainment-filled destinations, no location better exemplifies Vietnam's rapid development and tourism aims than Phu Quoc. Taking a closer look at one new resort on the island helps provide insight into the country's future and aspirations.
Thanks to the many pristine beaches and favorable weather, Phu Quoc has become a popular vacation spot for people from across Vietnam and Asia. Between 2015 and 2016, tourism rose 63 percent. Accordingly, land prices have soared and there are now more than 260 building projects underway, with authorities recently announcing plans to make the island a Special Economic Zone (SEZ). To meet the needs of tourists, the island is working to increase entertainment options, infrastructure and international brand standards as exemplified by the recently opened Raddison Blu.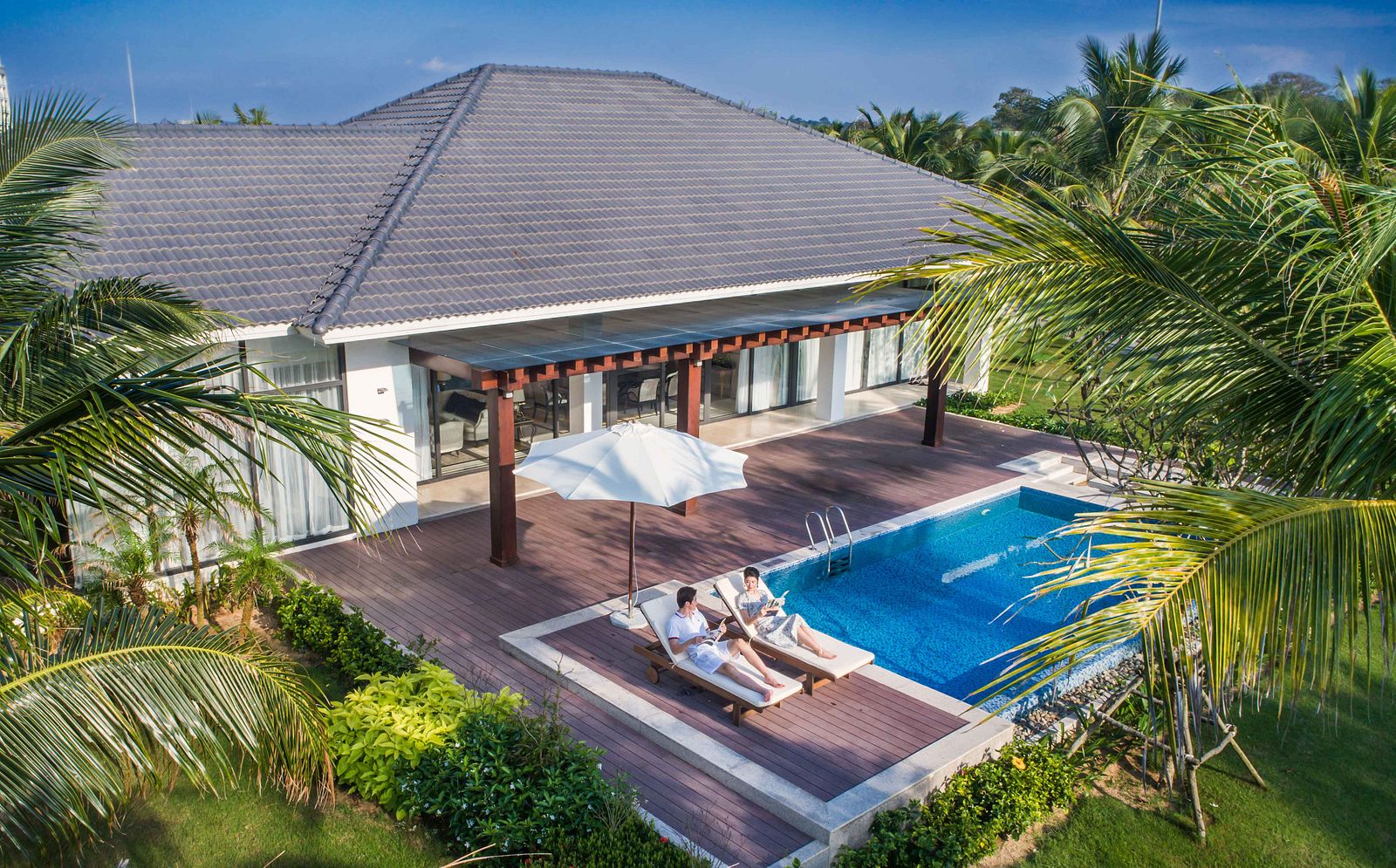 Saigoneer visited the resort at a particularly exciting time. After months of waiting for official authorization, the Corona Casino was having its grand opening next door. The largest gambling house in the country, it is notable for being the first to allow Vietnamese to play as part of a three-year pilot program to assess the viability of letting locals to gamble. Many of the Vietnamese and foreign guests staying at the Raddison Blu were there to check out the festivities and try their luck at the many slot machines, poker tables, roulette wheels, and various other games.
The Casino and the postcard-worthy beachers aren't the only ways the island entertain its visitors. Situated in the north, Raddison Blue is a short buggy ride from the island's only golf course, an amusement park, a water park, a 1,000-seat performance theatre, a zoo and a safari. In addition to these new offerings, several secluded bays nearby invite guests to swim and snorkel.
To make way for the massive influx of visitors, the city is embarking on many infrastructure improvements including new roads and smart bus stations, a new port, the world's largest cable car and an airport that is rapidly adding new international routes. These enhancements make it easy for guests to arrive and travel around the island. For example, Raddison Blu offers complementary shuttle for a smooth ride with glorious views of many areas still covered in forests and quaint towns.
Until recently, Phu Quoc's accommodations mostly consisted of small, local operations. Now, however, familiar international brands are arriving with the global standards and expectations for customer service. Radisson Blu's new General Manager, Marko Janssen explained to Saigoneer that the hotel's brand comes with high expectations. He explains living up to the iconic name is a team effort because a good resort is like a good watch in which every single piece must perform its role with precision - from chefs to gardeners and desk agents to cleaning crews.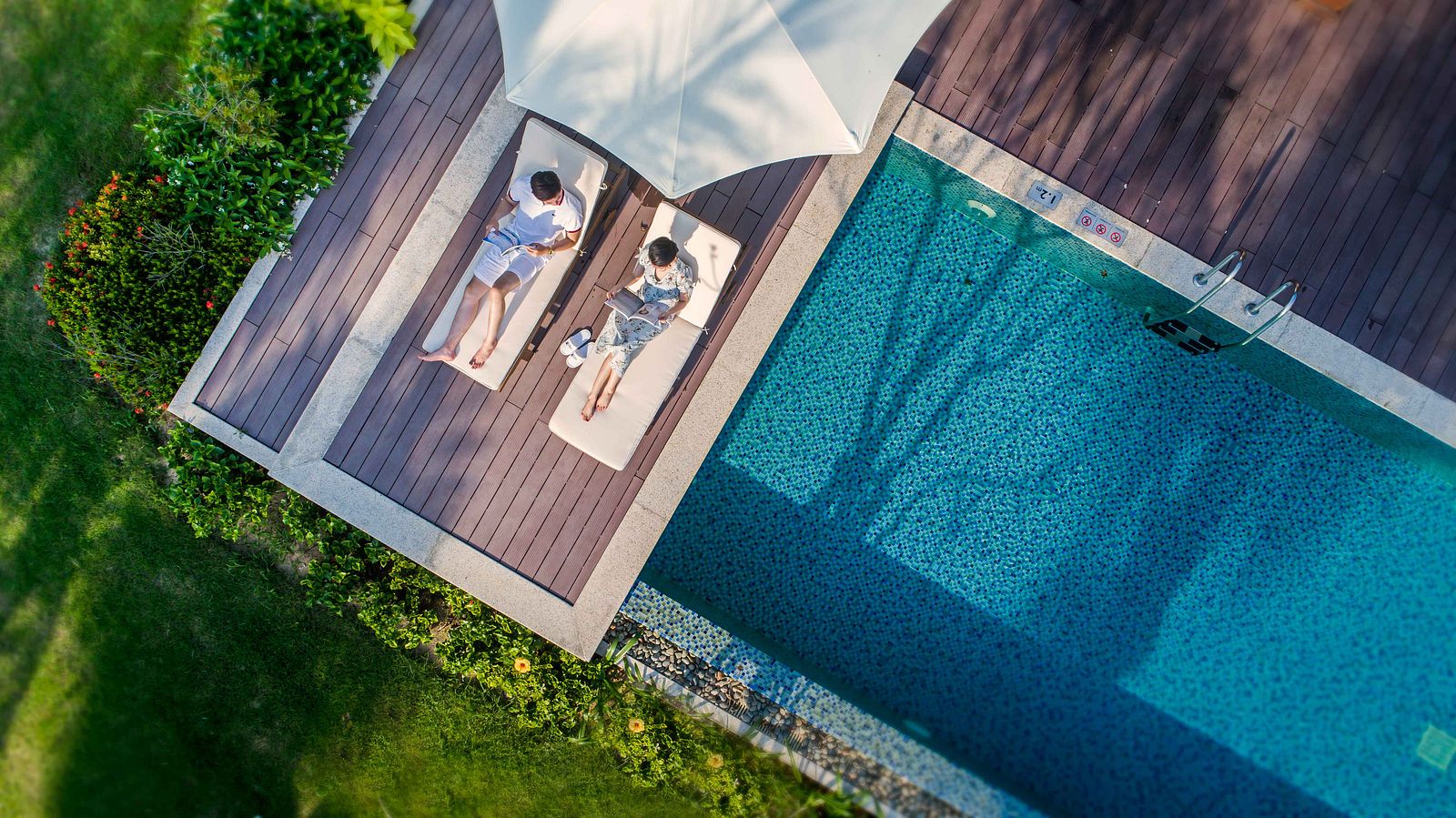 Finding quality employees when there is such demand for service industry professionals can be a challenge, Janssen admitted. He was happy that he's been able to retain so many competent staff thanks to opportunities of growth in the company and enrichment perks that build community and foster friendships. Such efforts impact the guests experience as well because they are surrounded by employees who are genuinely happy to come to work.
The island's many infrastructure improvements have made it easier to get imported goods. For example, Raddison Blu's large dining rooms feature meats, cheeses, produce and wines from around the world as well as numerous dishes made with some of the region's famous seafood. In addition to the diverse buffet and a la carte items served in the Avenue Restaurant, the Annex offers sandwiches, snacks and cocktails. Moreover, thanks to the casino and other attractions nearby, a special shopping district called the Almaz is within easy walking distance. Inside the open-air mall, Chinese, Italian, French and Vietnamese restaurants cater to different tastes alongside various sundry and souvenir shops.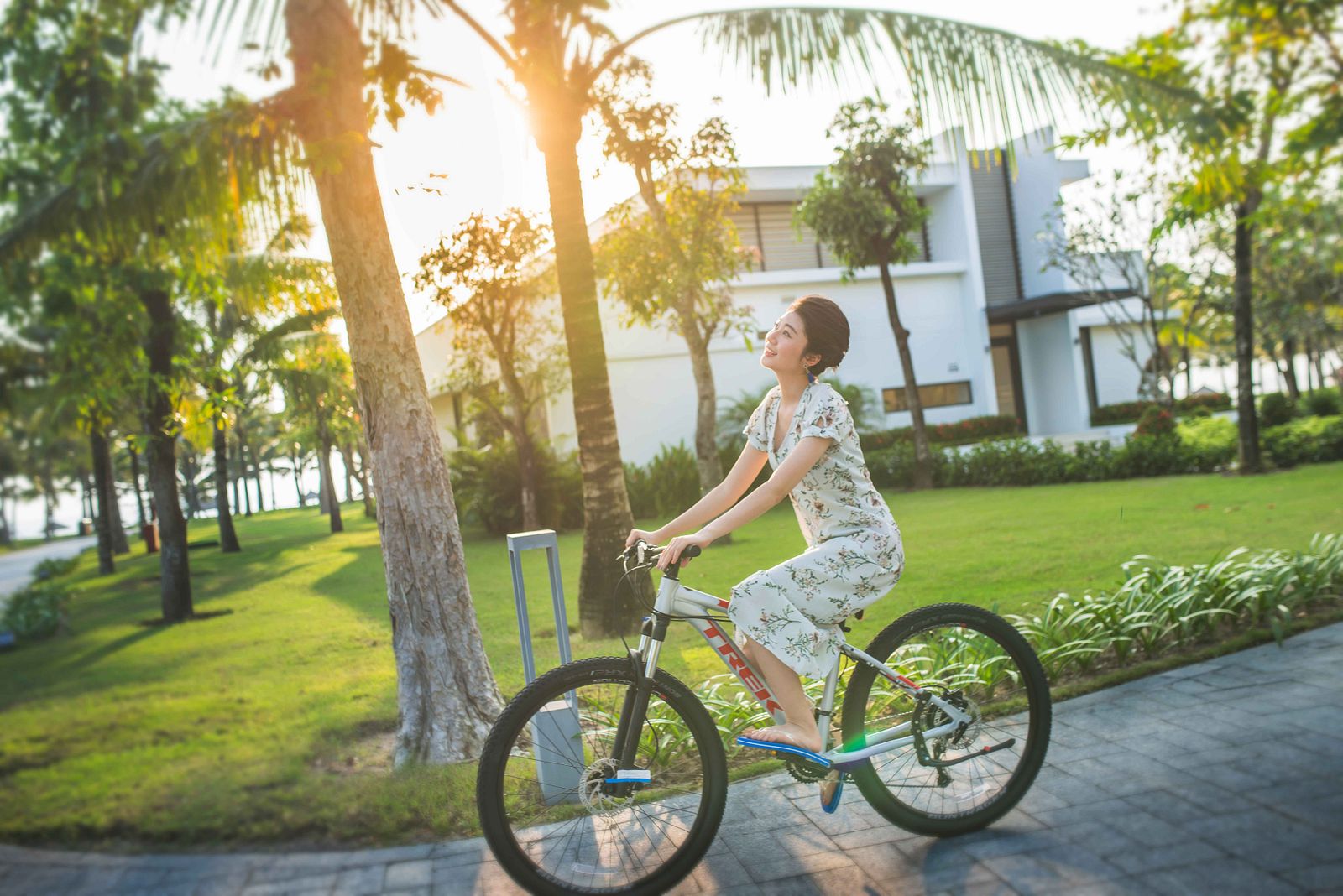 The rampant development on Phu Quoc, of course, comes with some costs, most notably an infamous garbage dump and substandard waste treatment policies The Raddison Blu also prioritizes environmental issues and the importance of sustainable operations. In addition to using digital menus and room information in lieu of printed paper, the hotel has led several community-based campaigns. Last year's "Linen for Life" which cleaned and donated linen to the community and this year's similar "Soap for Hope" which educates local entrepreneurs about how to recycle soap for distribution to communities in need.
Everywhere one looks, one can recognize Vietnam's rapidly changing expectations and opportunities and the Raddison Blue is no exception. The luxury hotel offers world-class hospitality experiences, gives guests access to a wide range of entertainment options and global cuisines while making responsible environment stewardship choices.
Radisson Blu Resort Phu Quoc's website
+84 297 366 0000
Bai Dai Area, Ganh Dau Commune, Phu Quoc District, Kien Giang, Vietnam