"Let's get loud, let's get loud, turn the music up, let's do it!" singer Noiichan roared while standing atop a table in the middle of the spacious Hard Rock Cafe Saigon.
On the stage at the back of the room, her band, Jogadanz, provided furious drums and impassioned guitar licks. They ran through a string of decade-spanning hits including songs by Metallica, Shania Twain, Ed Sheeran, Neil Diamond and more. The Indonesian band's versatility was as impressive as their technical skill and enthusiasm for interacting with the crowd. Between sets they walked around the room chatting with guests, who they then called out in songs and invited onto the stage to sing along, resulting in a raucous, inclusive evening.
Many people are unaware this space even exists. Walking into the main level of the Hard Rock Saigon on Le Duan Street, guests first encounter a retail space and a bar/restaurant, while they may miss the small staircase to the left entirely. But if you walk down and go past a row of memorabilia, including guitars from bands like The Cure and Scorpions and clothing worn by John Bon Jovi and Madonna, one arrives at the surprisingly spacious venue.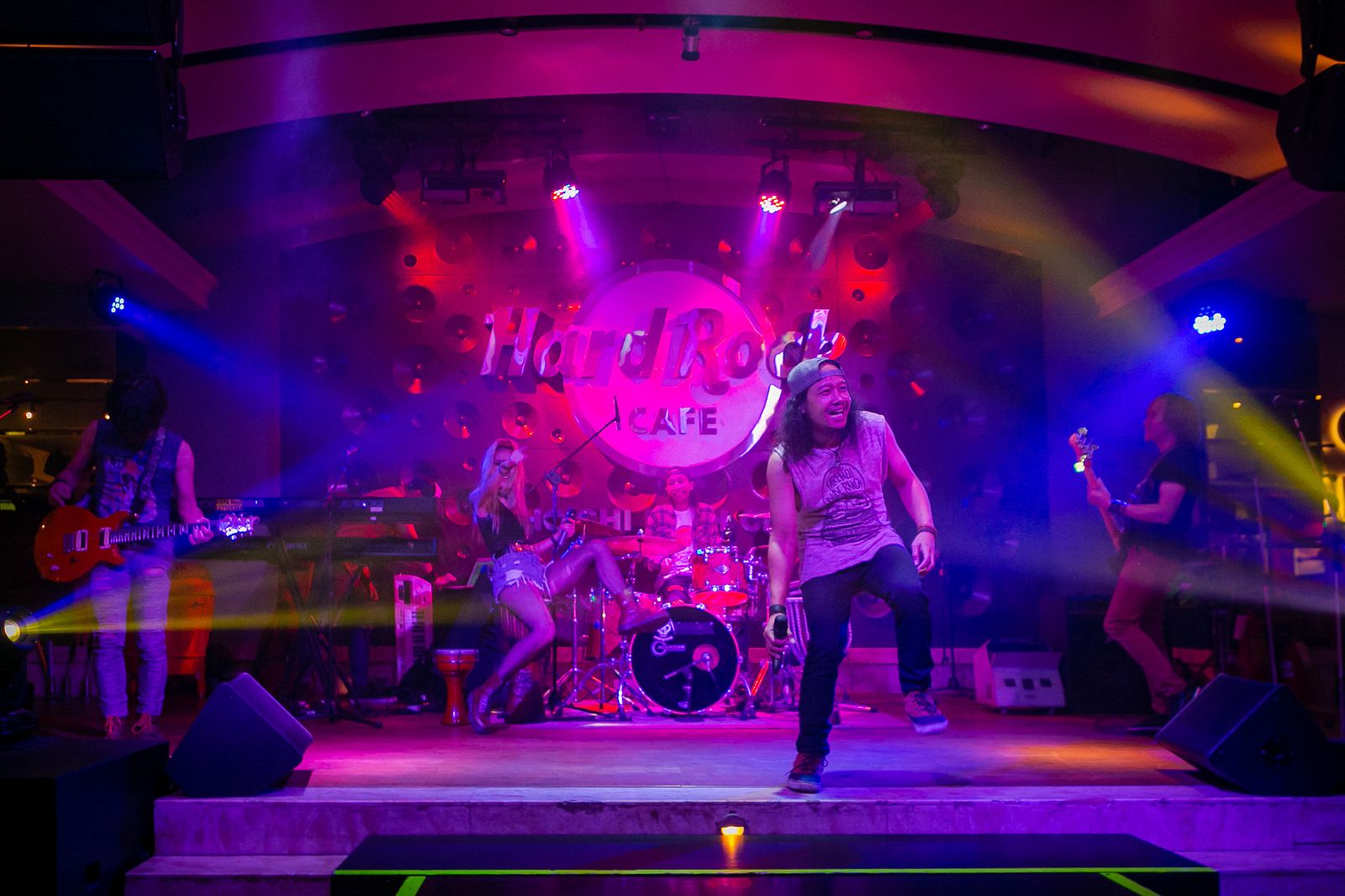 Surrounded by iconic musical artifacts, two levels of tables and chairs face a large stage where a band performs two nightly sets between 8:30 and 11 pm. For the next several months, Jogadanz will be the resident band. Having just arrived from a stint in Thailand, Jogadanz's vocalist, Ollie, tells Saigoneer that he loves playing here so far thanks to the enthusiasm of the crowds and how they are open to such a variety of music, including his favorite, Nirvana.
Every Friday night the Hard Rock throws themed nights that include tributes to bands like Madionna, Queen, Lincoln Parrk, Imagine Dragons and Ariana Grande. Jogadanz ratles through through each bands prolific catelogues of hits and familiar songs.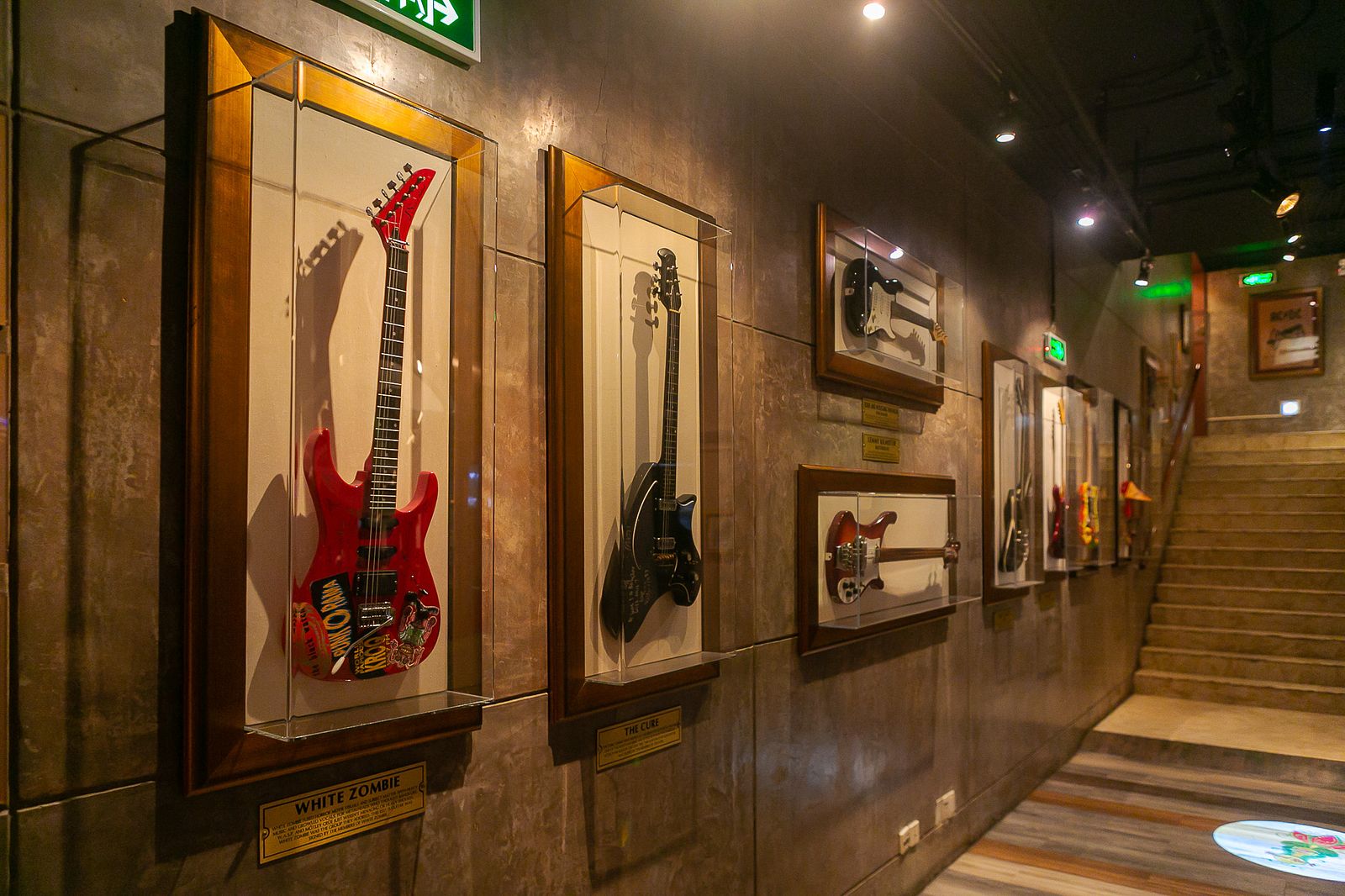 The Hard Rock Cafe Saigon is part of a historic legacy. In 1971 two Americans opened the first Hard Rock in London, and now hamburger-selling, music obsessed cafes bearing the name operate in 68 countries, including such famous cities as Paris, New York, Berlin and Hong Kong. It has thus become popular for globetrotters to stop into the Hard Rock in whatever city they visit to purchase a souvenir shirt to show where they've been. The brand has even expanded to hotels and casinos, as well as stadiums.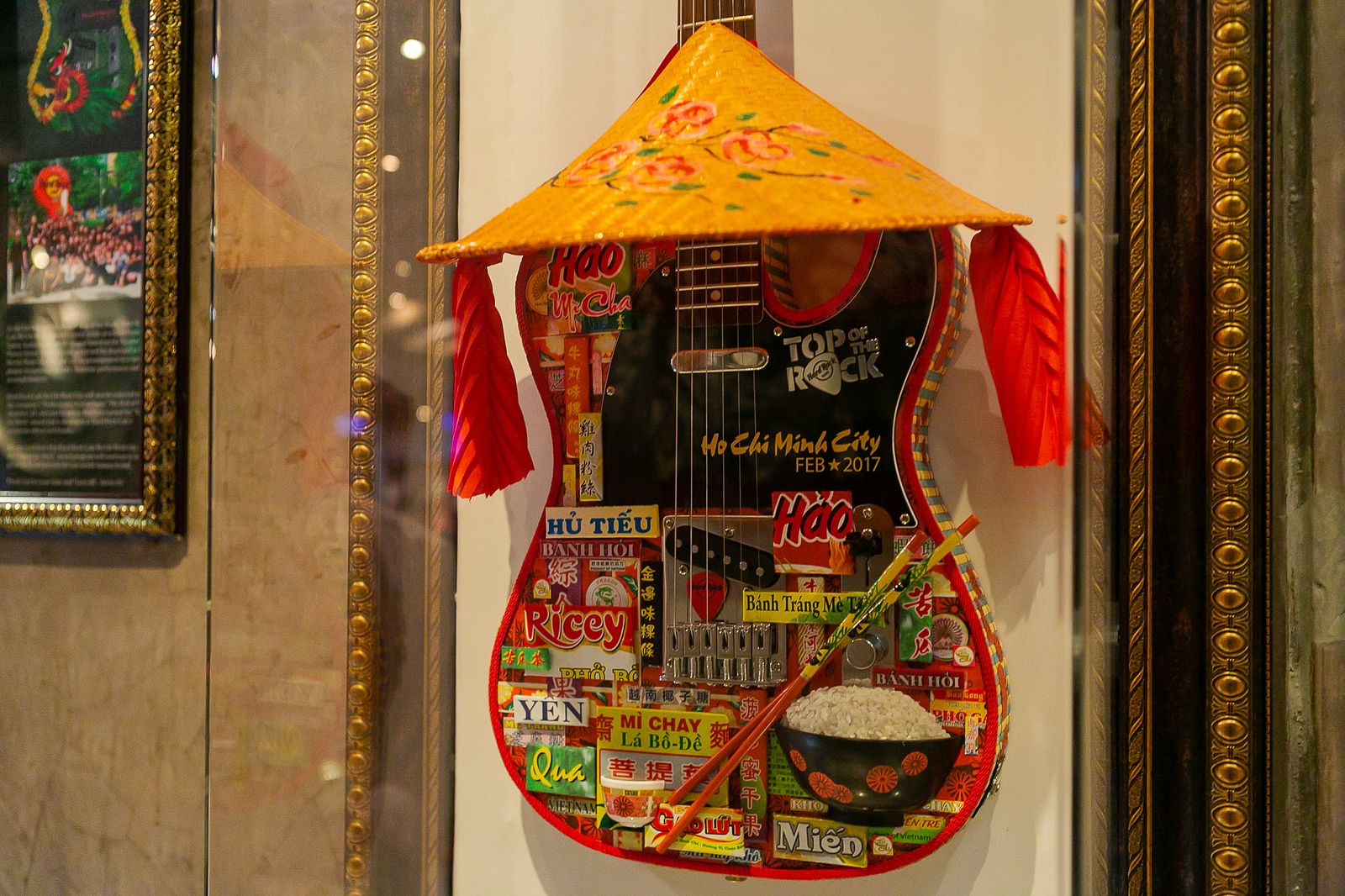 Of course, not all locations are the same, and a certain degree of localization occurs at each venue. So while the Saigon location serves the cafe's classic build-your-own hamburgers, the menu also includes Asian dishes such as chicken and rice and pad thai. Beer prices are also tailored to local tastes, with a draught Heineken costing only VND35,000.
Even in a city as dynamic as Saigon, it's easy to find oneself frequently asking "what should we do tonight?" The Hard Rock Cafe has an answer for that every night of the week thanks to their live music. One is guaranteed a lively show accompanied by easy-flowing beer and delicious food in a large, comfortable venue.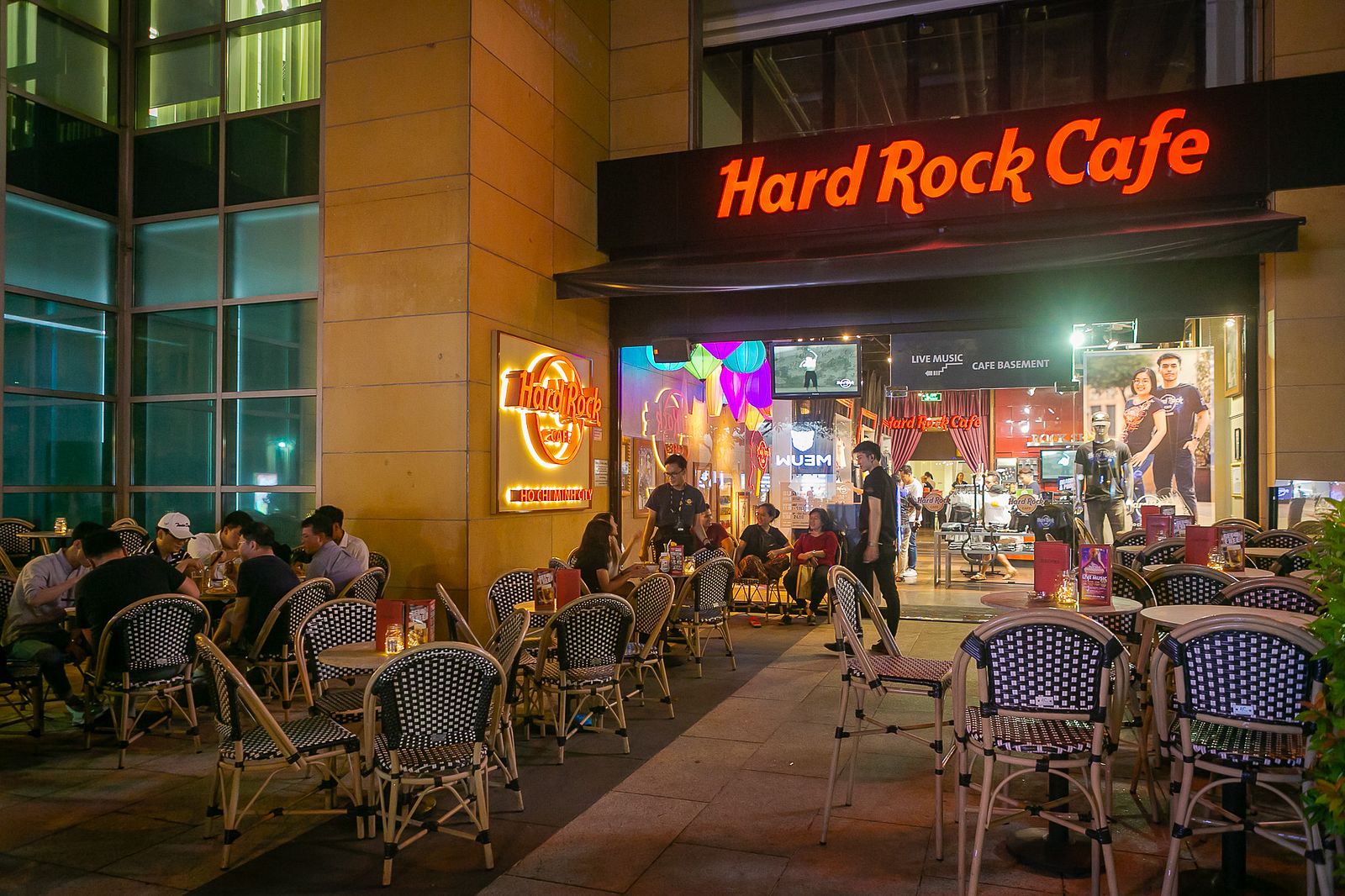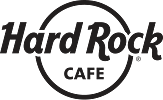 39 Lê Duẩn, D1, Ho Chi Minh City