Few people are aware that Saigon has an affordable, world-class emergency ambulance response service offering state-of-the-art treatment that begins the moment a call is placed from anywhere in the country.
The service, known by its emergency hotline number ∗9999, operates a fleet of high-tech imported ambulances that serve as mobile emergency rooms—dispatched by the same software system used by 911 operators in the US to provide trained medical instruction over the phone while the ambulances are on their way.
Dr. Rafi Kot, a Vietnam resident since 1988, recognized the dire need for an effective ambulance service several years ago upon witnessing a pileup of patients at his District 2 Family Medical Practice (FMP) waiting room who arrived via taxi, and hearing the story of a foreigner who arrived at the hospital dead on arrival after a long taxi ride—during which his coworkers tried in vain to provide CPR.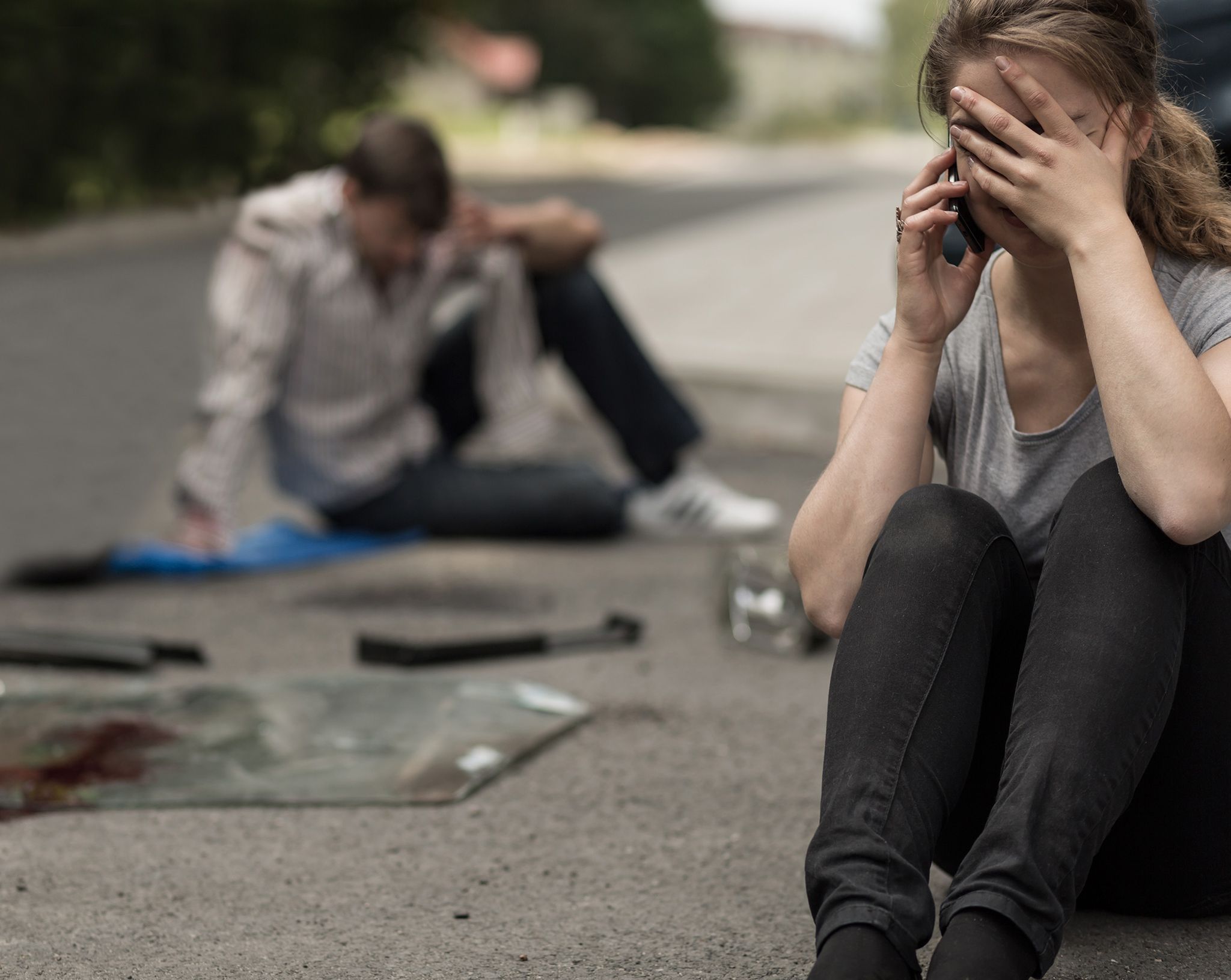 In Vietnam, people have grown rightfully skeptical of the native 115 emergency response system that sends what are essentially nothing more than transport vehicles. Those cars and trucks don't contain any health service equipment and merely act as a delivery service to the hospital. When people experience a medical emergency, they often call a taxi or dial up a ride-sharing app. Dr. Rafi was determined to change what he calls a "scoop and run" reality.
Saigoneer visited the ∗9999 District 2 call center to learn about the ProQA system that powers the operation, which was developed in the US and is used in 48 countries and in more than 3000 cities worldwide. After dialing ∗9999, a fully certified and trained emergency operator fluent in Vietnamese and English runs through a set list of questions to determine the caller's location and assess their treatment needs. Depending on the severity of the emergency, the ProQA system will dispatch an ambulance within seconds.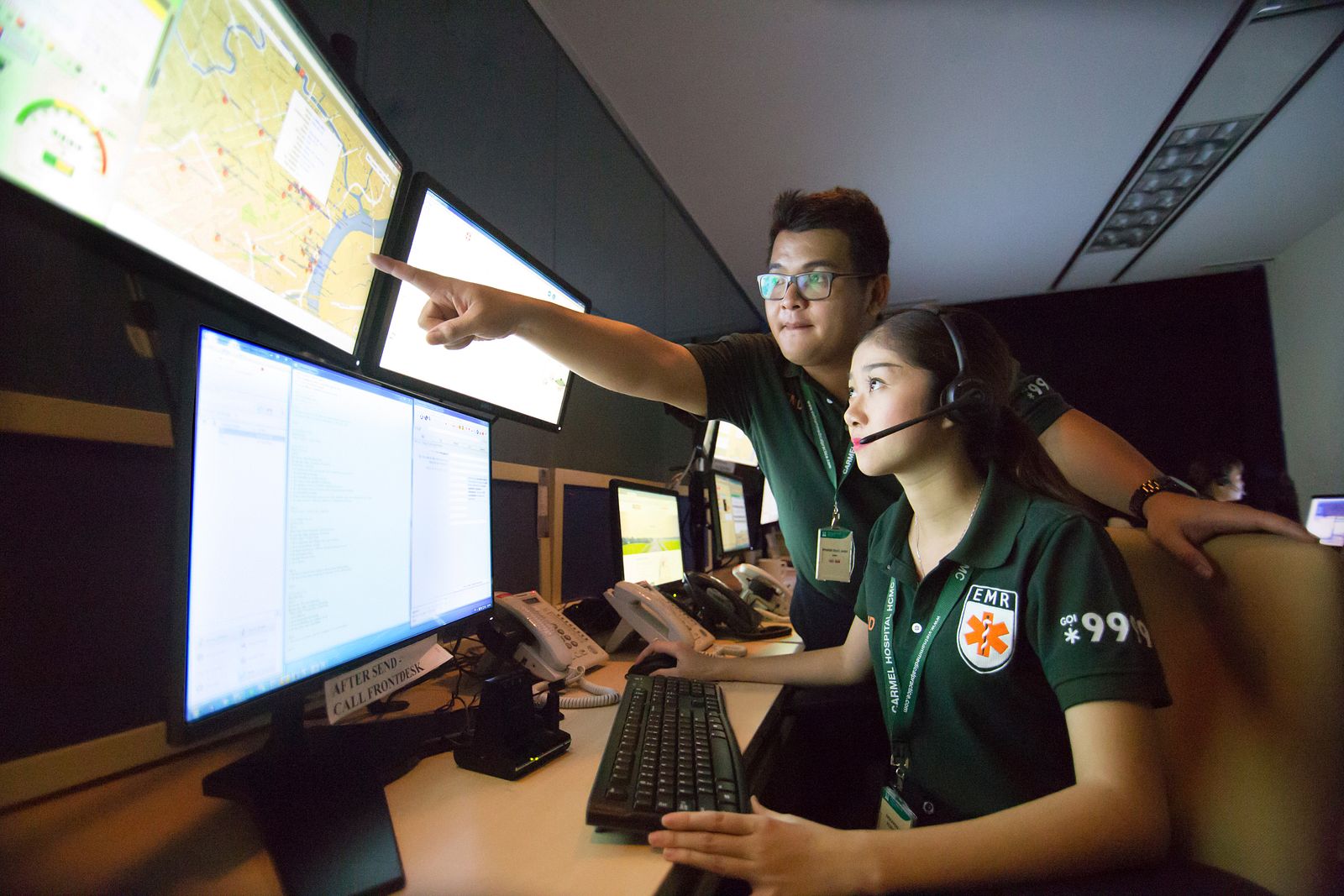 Having a trained operator able to calmly walk the caller through any emergency response scenario that might need to be performed—from CPR to managing bleeding or stabilizing a drowning victim— greatly increases a patient's chances for recovery, as the operator will stay on the line the entire time until the ambulance arrives.
Rather than stay idle in one location, ∗9999's ambulances move around the city according to complex algorithms that predict where emergency services are most likely to be needed. This helps to ensure that an ambulance can get to the scene of an emergency within 15 minutes or less during the day, and within 12 minutes at night. The vehicles contain defibrillators, CPR machines, vacuum splints, bazooka floodlights, medicine, centralized oxygen and wheelchairs able to navigate stairs.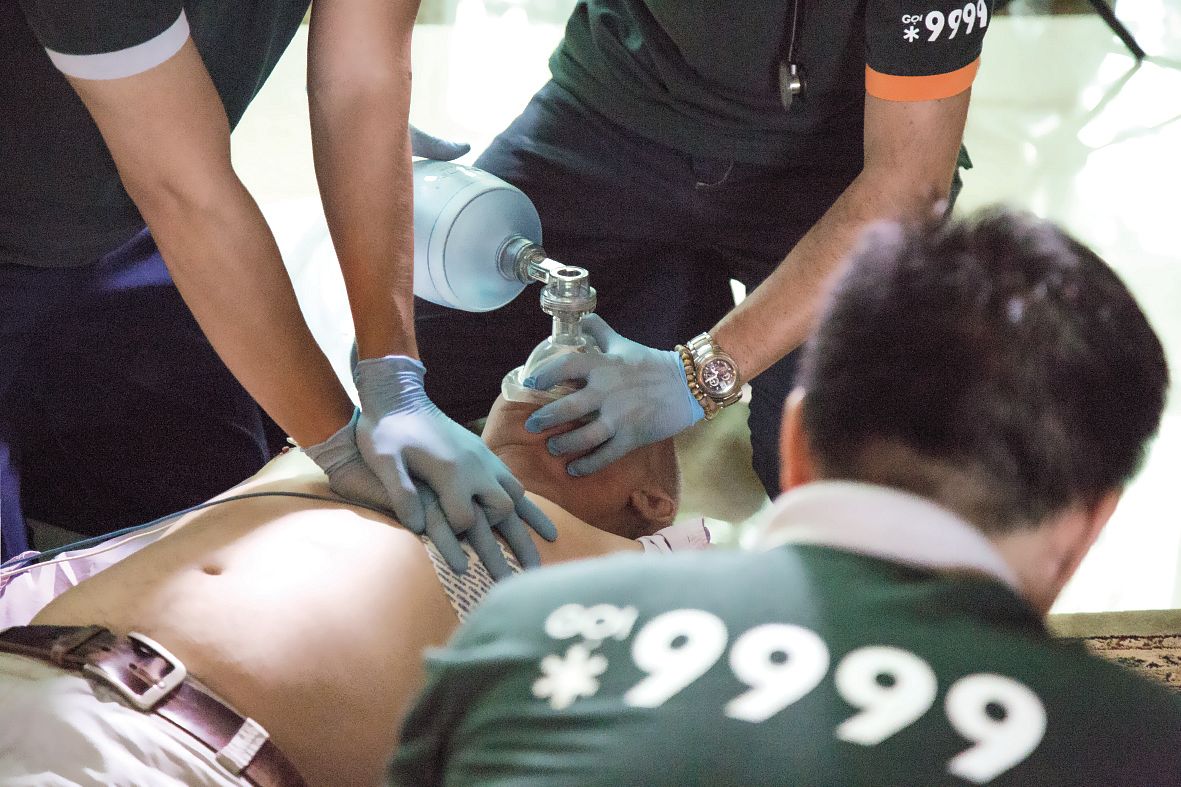 Thanks to the telecommunication capacities of the ∗9999 ambulances, the patient's vital signs and information get immediately transmitted in real-time, which means that when they reach their destination, the emergency team at the receiving medical center is already briefed on the situation and can continue treatment right away.
Earlier this year, a woman showed up on Dr. Rafi's doorstep in a panic because several blocks away one of his employees had fainted at a grocery store. She'd run all the way there to enlist his help rather than simply dial ∗9999. The fact that she didn't know of the service's existence is a fair indication of its biggest challenge—a lack of awareness.
This has been the greatest barrier to ∗9999's ability to serve the community: people simply don't know about it and so continue to call friends or taxis during emergencies. Moreover, the concept of pressing the "star" button is foreign to most people in Vietnam—and without including it, the call will not go through.
Dr. Rafi stresses the importance of signing up for an annual membership. While one-time use of the service is affordable, ambulances are prioritized for members, and in the case of a large-scale accident such as a bus crash or bridge collapse, such priority may prove critical. Moreover, the annual fee of just VND575,000 for free, unlimited ambulance use (if required) and care on board pales in comparison to the incalculable value of one's health.
One important point is that while Dr. Rafi founded and runs Family Medical Practice (FMP)—one of the country's premier medical centers, with locations in Saigon, Da Nang and Hanoi—∗9999 operates independently. This means that patients are taken to whichever medical center is most appropriate and capable of responding to their needs, as assessed by the medical emergency doctor onboard the ambulance—and that won't necessarily be FMP.
Special corporate plans also exist that allow for a company or school to provide coverage for all their employees and students as well. Currently, none of the schools in the community are covered by the *9999 plan.
Many people in Saigon have a litany of horror stories involving waiting for ambulances that never come or being stuck in traffic inside vehicles that lack the equipment needed to provide care en route to a hospital. Unfortunately, too few of these people know it doesn't have to be this way. ∗9999's services are a simple phone call away, and their prompt assistance and world-class ambulances can make all the difference in the crucial minutes that may determine life or death. No one expects to need emergency medical attention, but the very low annual membership fee should be an obvious choice for anyone living here.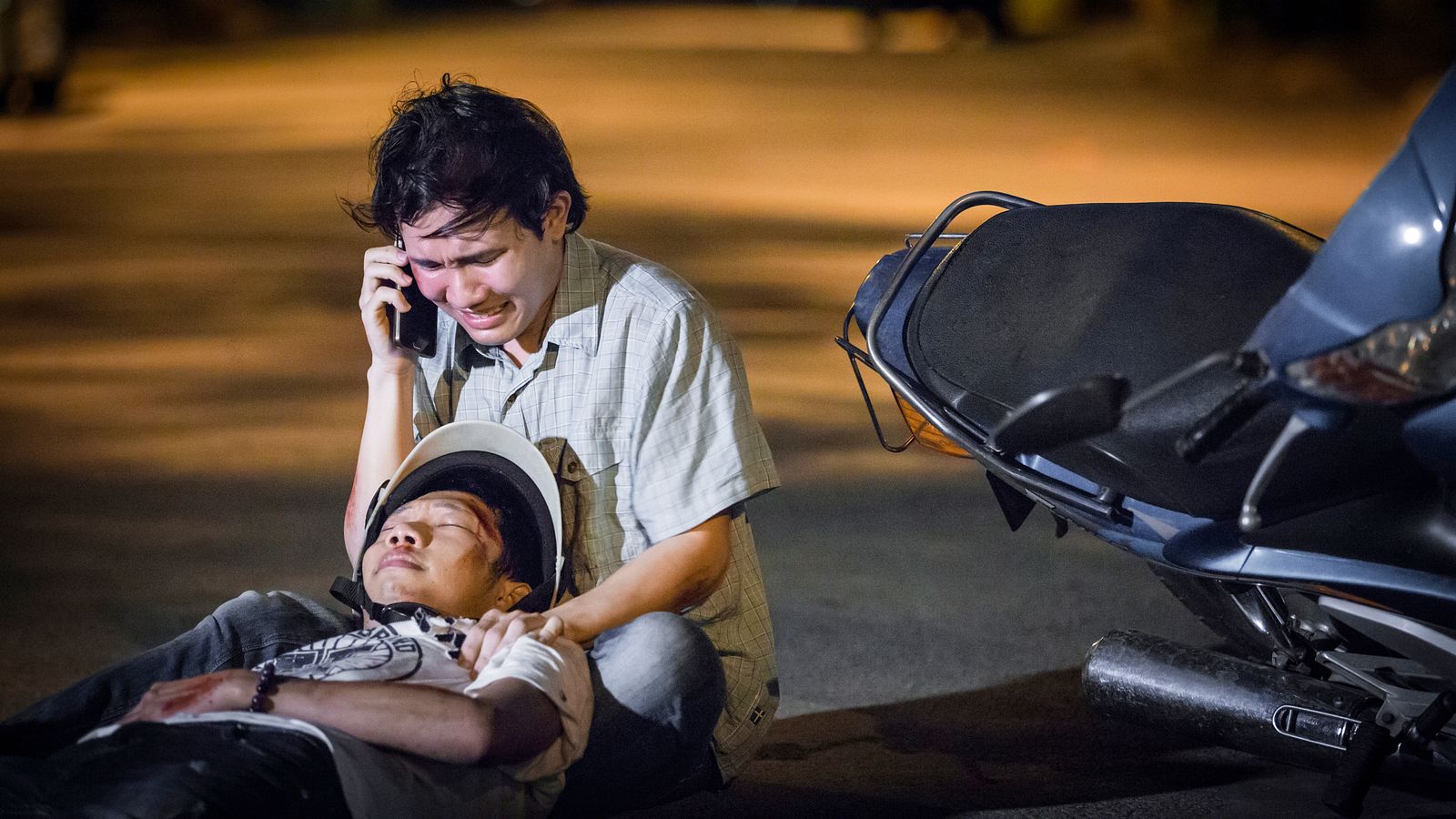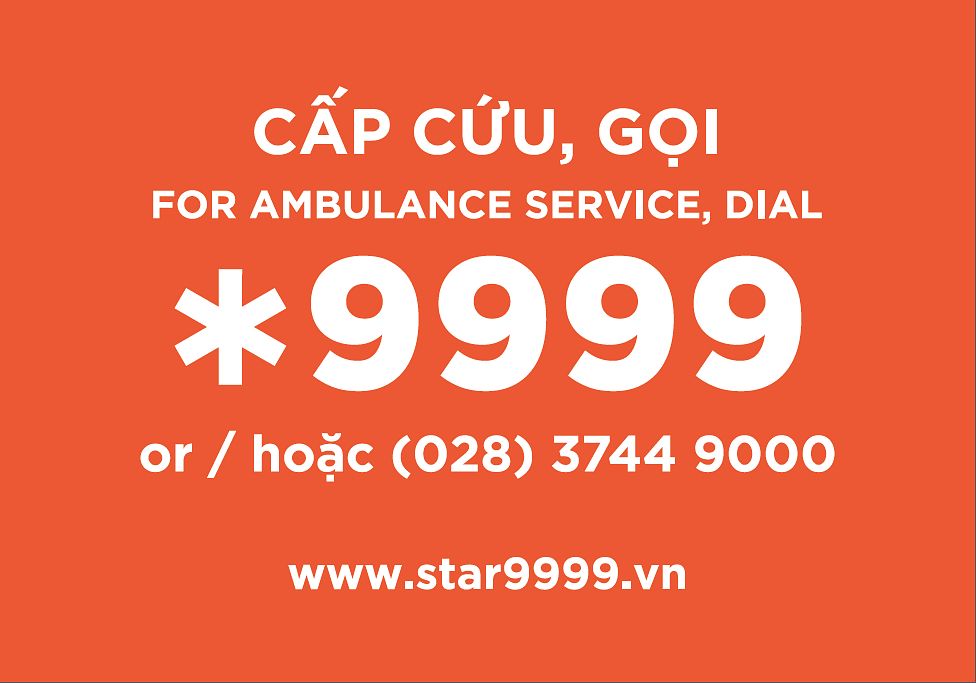 Family Medical Practice's website
Family Medical Practice's Email
Emergency number (24/7): *9999 or the alternative number (028) 3744 9000
Customer service (working hours): 0932 776 971
DIAMOND PLAZA MEDICAL CENTER | 34 Le Duan Street, D.1, Ho Chi Minh City
DISTRICT 2 MEDICAL CENTER | 95 Thao Dien Street, D.2, Ho Chi Minh City