Walking up the stairs and into Maison Vie is like entering a neo-classical alternate universe. It almost feels like entering a restaurant onboard the Titanic, with the style appearing in clear contrast to the white colonial walls and green palms of other French eateries in the capital.
Having opened at the beginning of 2016, Maison Vie is a relative newcomer, but head chef Thierry Pannier's 20 years of experience has already carried it to the upper reaches of Hanoi's French cuisine offerings.
The first thing one notices outside the spot on Tang Bat Ho Street is a set of stately stairs leading to the entrance, flanked by black gates. The building is only five years old, and while the exterior is mix of grandiose, cream-colored columns and statues, a palette of white, violet and gold defines the main restaurant's 18th-century themed furniture.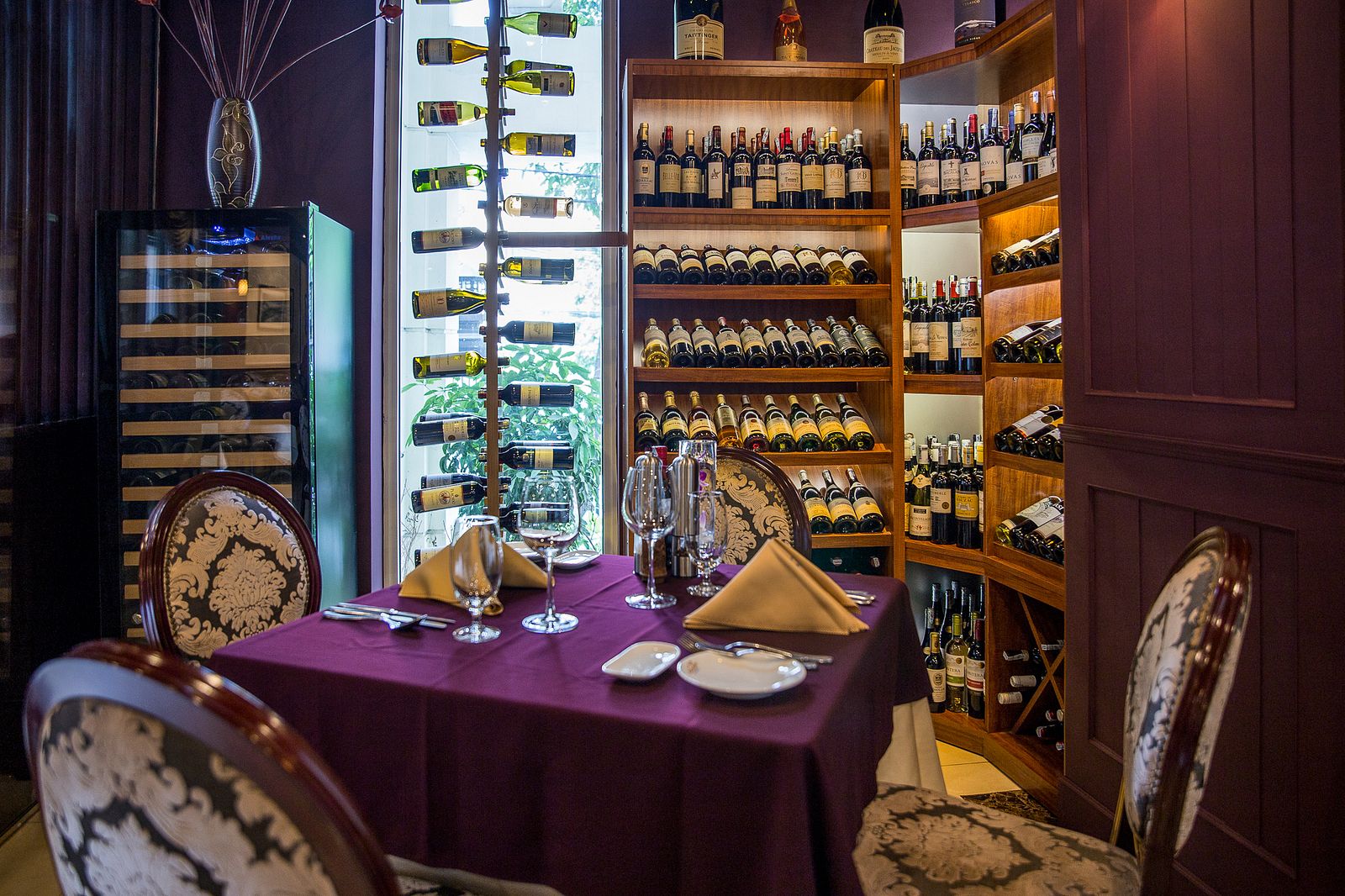 Located in a safe, relatively quiet area, one can completely forget the clamor of passing bikes and enjoy classic French cuisine in an elegant setting. It's also the biggest French restaurant in town – 140 people can fit on the third floor alone - and it offers better value than some of the most established options in town. Private rooms on the upper floor provide intimate dining for groups as quaint as four, whereas business meetings for groups as large as twenty can be held in adjacent rooms.
For starters, I try the tuna carpaccio. Lightly cooked in citrus, the fish, sourced directly from Nha Trang, is thicker and more flavorsome than what I've tried elsewhere. It's drizzled with sesame vinegar and speckled with black sesame seeds. Fresh mango, balsamic and quail egg complete the dish, with the latter perfectly steamed and oozing golden yolk.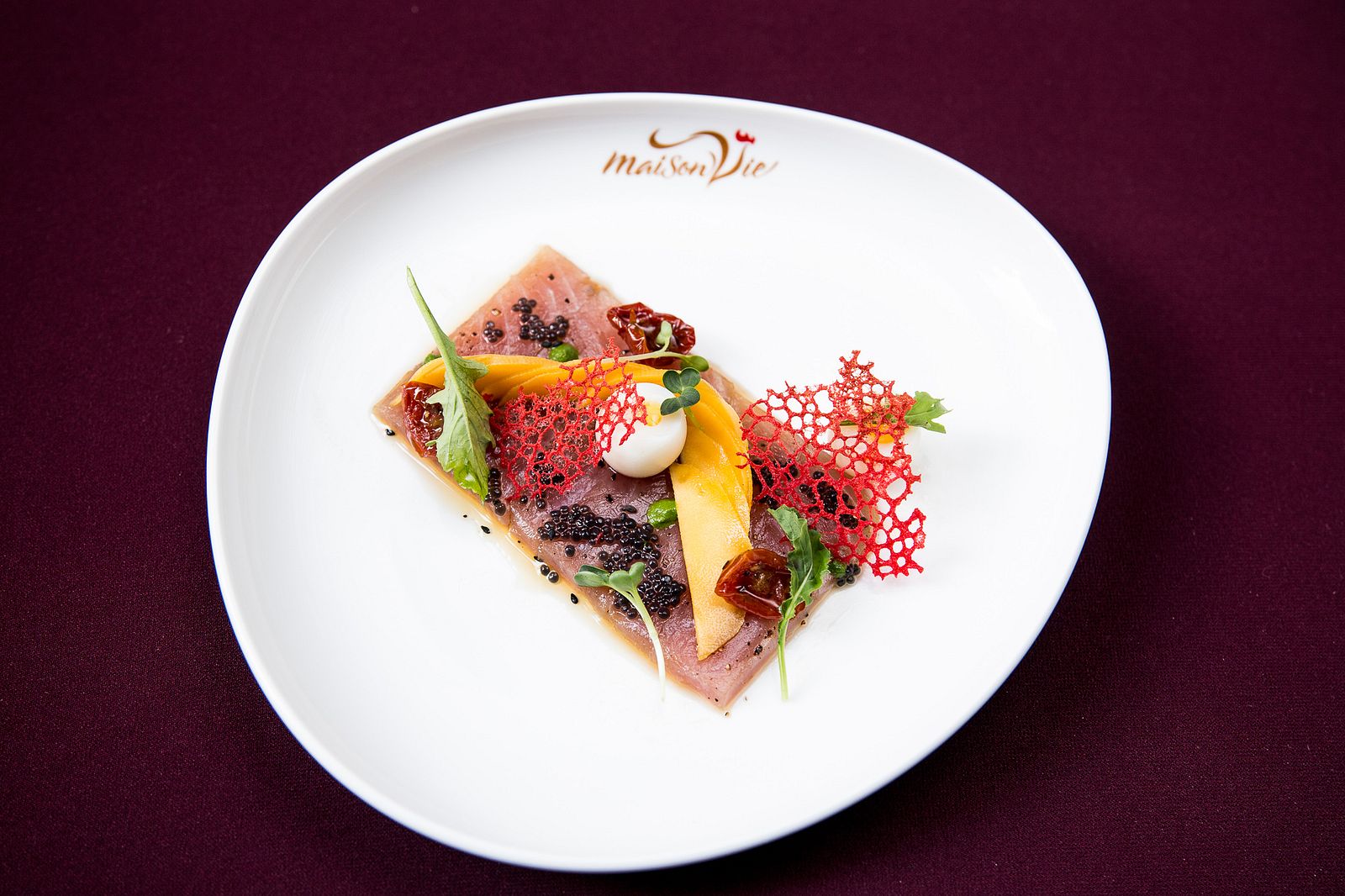 For the main, I go for one of Maison Vie's specialties: slow-cooked short ribs, made with US beef. The meat is tender, succulent, and covered in their signature sauce. Taking at least 72 hours to prepare, it's made from nothing other than meat glaze, foie gras, salt and pepper, and yet is incredibly rich. It's served with organic mushrooms from Dalat, carrots, steamed asparagus, zucchini and radish, while mushroom, black pepper and mustard sauces are also available.
And it isn't just the food that appeals, there's a curious medley of items for sale on certain floors. Interestingly, the majority of the restaurant's customer's hail from Japan, and on the upper floors, ornate Japanese vases are sold alongside vintage typewriters. Most of the guests are westerners, although a growing number of Vietnamese visit as well.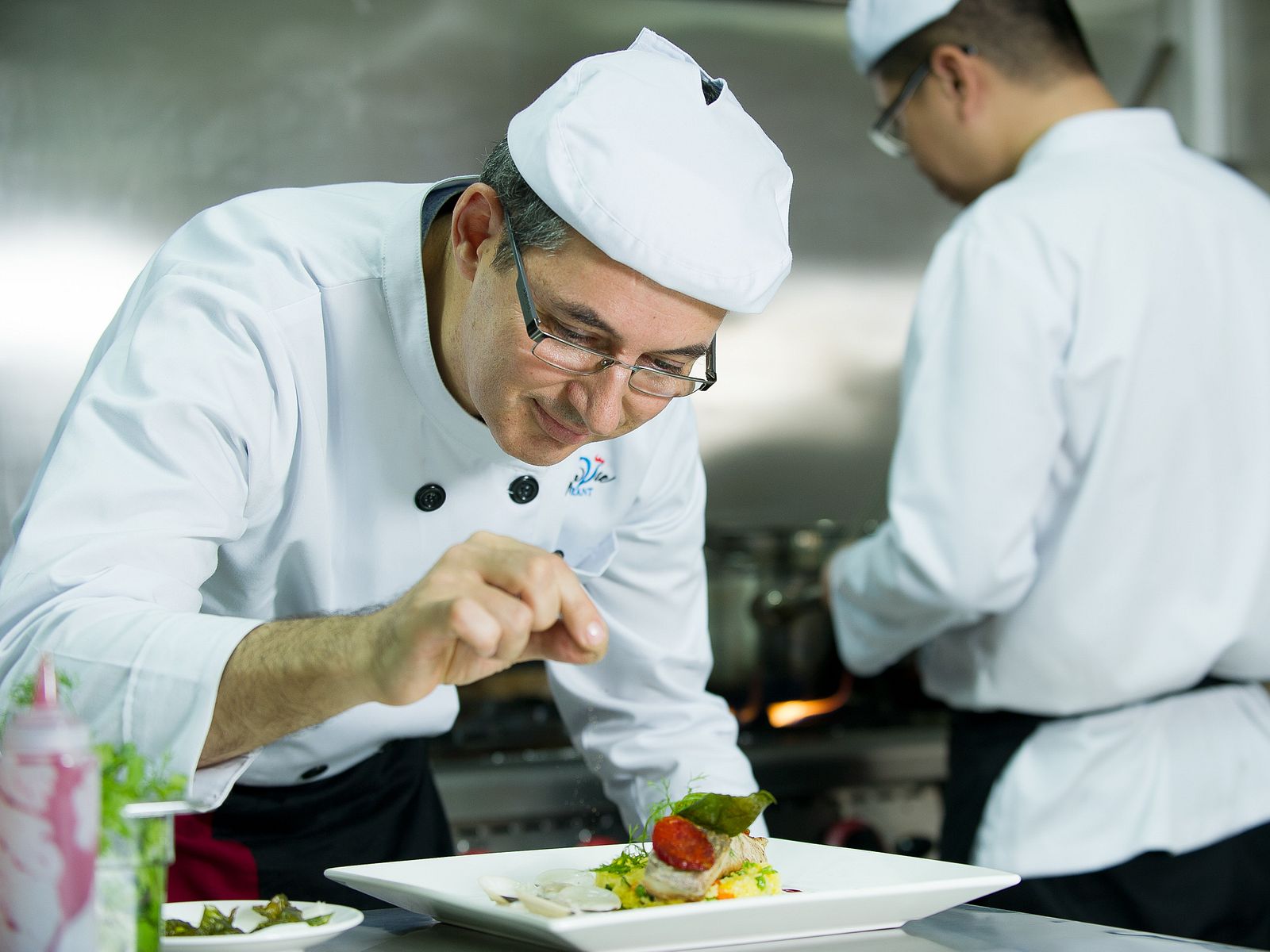 Floor staff are well-informed and go out of their way to explain options on the menu, so it's a good place to try for those new to French cuisine and for connoisseurs alike. If you want to find out which Cabernet Sauvignon marries with the cassoulet, or how rare your steak should be, they'll guide you to the best choice.
Hanoi hosts a plethora of French restaurants, but for me, Maison Vie stands out. With organic food and wine, a set menu that changes monthly, friendly waiters, a calming atmosphere and a unique, stylized setting, there are few better places to get fresh Burgundy snails, bouillabaisse soup, frog's legs or aromatic duck confit.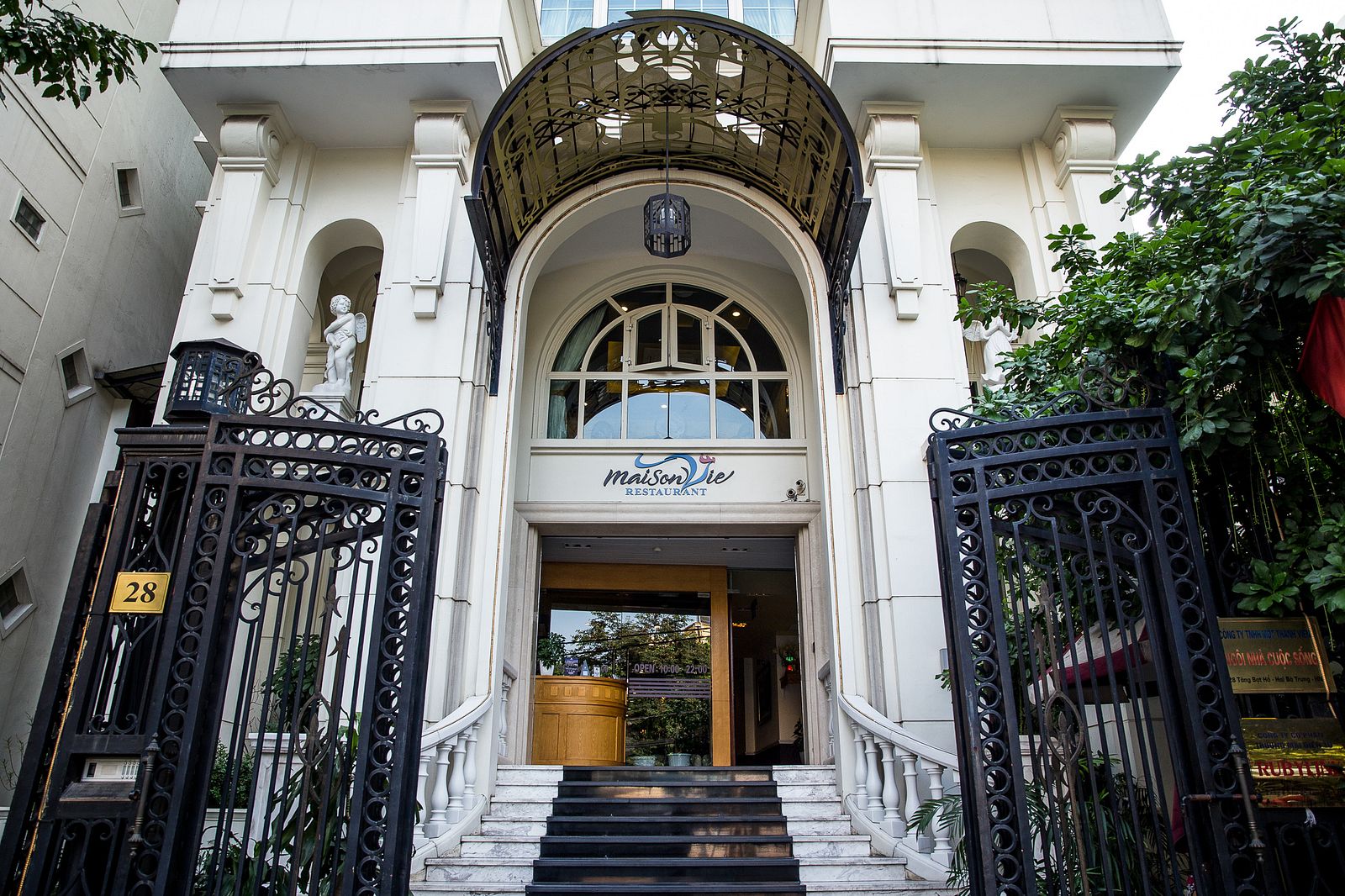 +84 (0) 90 415 03 83
28 Tăng Bạt Hổ, Phạm Đình Hổ, Hai Bà Trưng, Hà Nội, Vietnam