Traditionally, people have been cautioned about traveling to Vietnam during the Tết holiday as it's a time of year for locals to return to their hometowns to visit family, and thus opportunities for exploration are limited. However, domestic routines are evolving so foreign guests can travel with ease during the holiday and encounter unique cultural activities and flavors.
Tết's culinary delights have origins that stretch back hundreds of years and can be enjoyed at Premier Village Phu Quoc's special An Thoi Tet Market. Held on January 24, it offers diners an opportunity to savory holiday favorites elevated with the island's famed seafood and traditional seasons. It is just one of many opportunities for guests to embrace the holiday at the luxury resort during the Lunar New Year.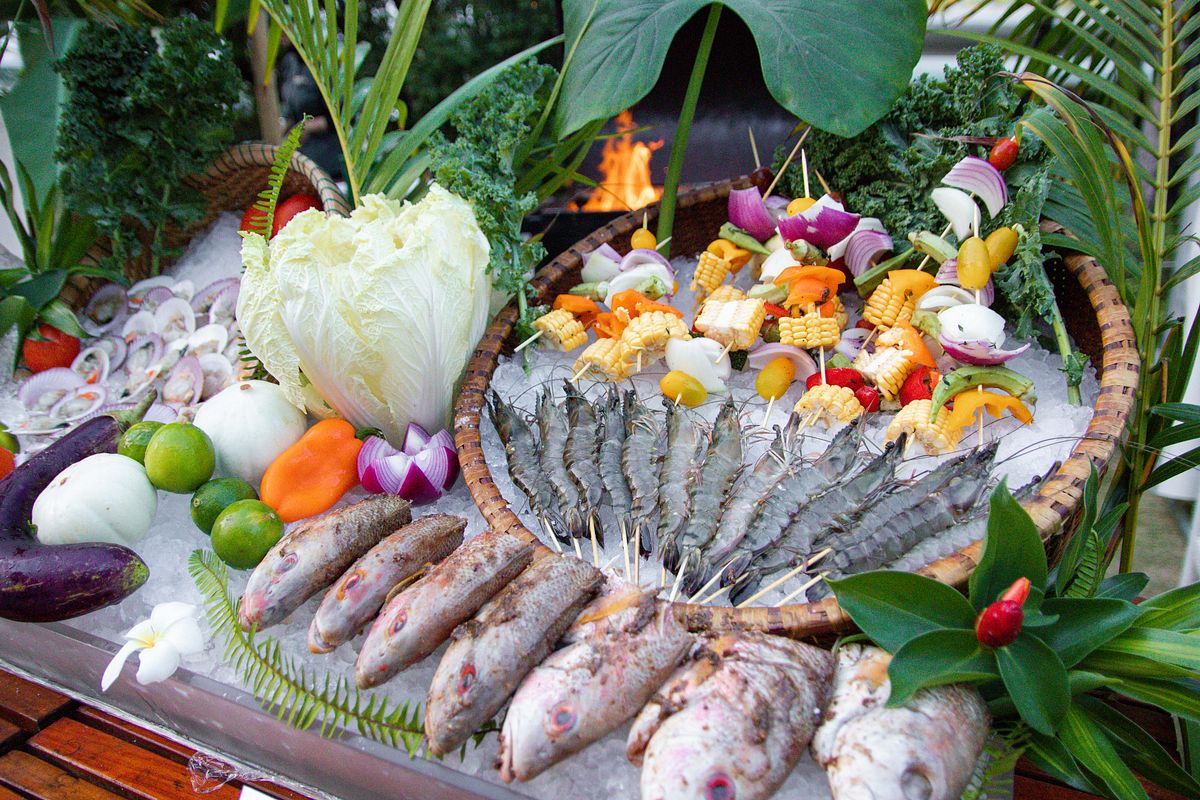 Eager to savor the abundant leisure time surrounded by family, lavish meals have long since been at the center of Tết as people spend the entire year saving for and preparing unique dishes to share. While different regions have their own favorites and modern conveniences have expanded what's available, a hearty feast remains an integral part of the holiday. Premier Village in Phú Quốc is more than living up to those expectations. The luxury resort is preparing a special Tết feast filled with traditional dishes such as bánh chưng, pork meat, pickled onions and fried spring rolls in addition to hotpot from January 24th through the 28th.
Along with more people taking family trips to new and indulgent locations, in recent years Tết has included a greater variety of cuisines in the holiday spreads. While once a bottle of imported cognac may have been the only foreign item on a table, now one can find all sorts of imported fruits, meats, vegetables and treats. Premier Village is helping lead this trend by serving international specialties à la carte alongside the Tết mainstays. Italian pasta, risotto and gelato are joined by some of Phú Quốc's famed freshly caught crabs, lobster and mussels and imported beef and veal.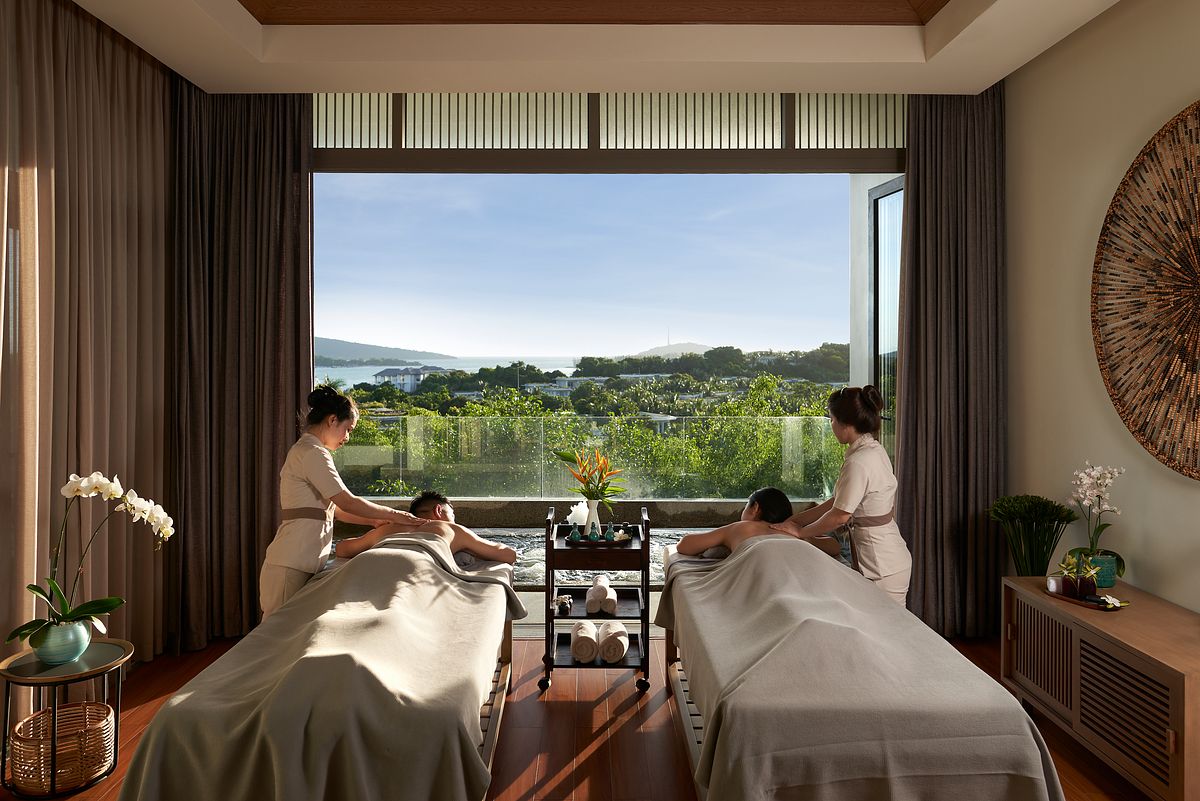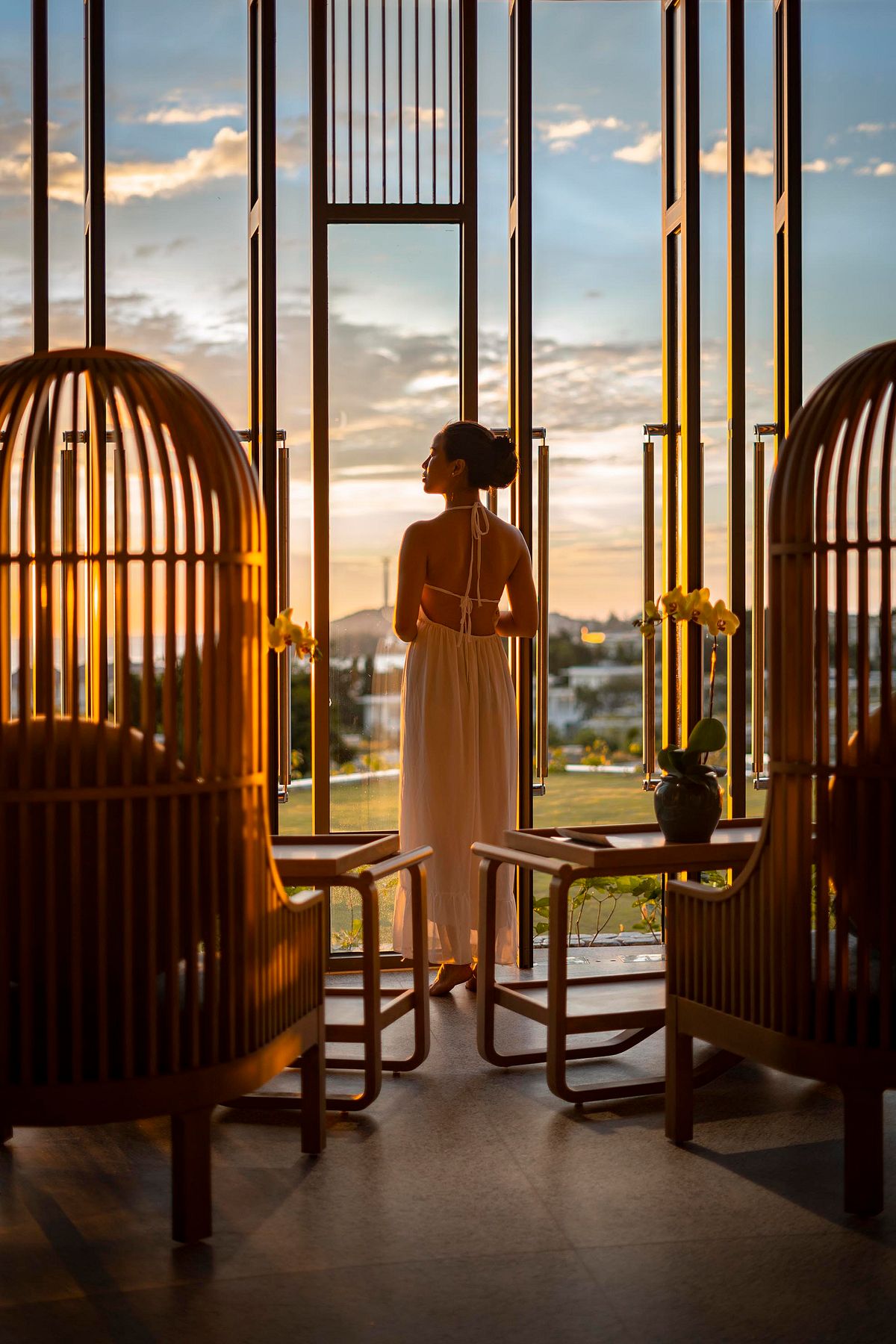 Besides the sumptuous foods, people look forward to Tết because it promises an opportunity to slow down and rest. Free from work and school, lounging around to catch up on sleep and hobbies are an important part of the week-long holiday. Premier Village makes these rejuvenation opportunities even more enticing via its serenity programs. Full-body, skin and facial treatments along with yoga and water sports help guests to pamper and re-invigorate their bodies. Meanwhile, craft decoration courses, nature weaving workshops, cookie making and bingo games energize visitors' minds and moods while introducing them to cultural practices. The tranquility found at the nature-filled resort blessed with both sunrises and sunsets is an ideal place to pursue holistic wellness during the long holiday.
Many Tết traditions today can be traced back to practices formalized during the Nguyễn Dynasty at the beginning of the 19th Century. Homes, offices and cities were meticulously cleaned before being decorated in festive colors accompanied by flowering trees. Gifts in the form of lì xì envelopes with money and treats were exchanged between friends and family while bonuses were given to workers. Dressed in their finest new clothing, people would make visits to temples and other holy sites to make offerings to ancestors and request prosperity in the coming year. Marked as an official holiday for the entire realm, people would seize the opportunity to return to their hometowns to be reunited with loved ones. These traditions continue today.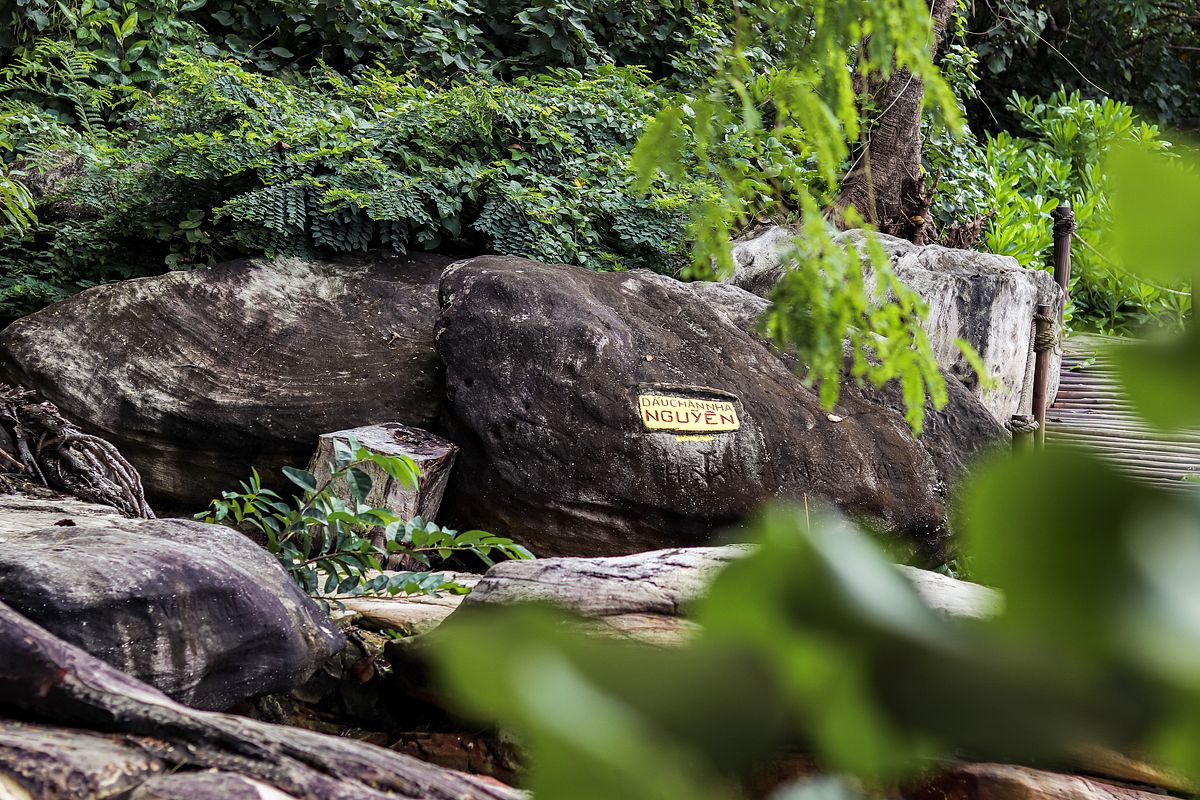 Beyond the wide array of Tết dishes and activities that stretch back to the Nguyễn dynasty, Premier Villages is connected to the former kingdom in a more specific way. While battling against the rival Tây Sơn army, King Nguyễn Ánh, also known as Gia Long, sought safety on Phu Quoc's Ông Đội Cape. Some say that he stabbed his sword into the ground while requesting salvation and the strength to lead. The spring that rose from the wound he placed in the earth, now referred to as The King's Well is said to have flown ever since, nurturing the surrounding forest and village with physical, as well as spiritual energy.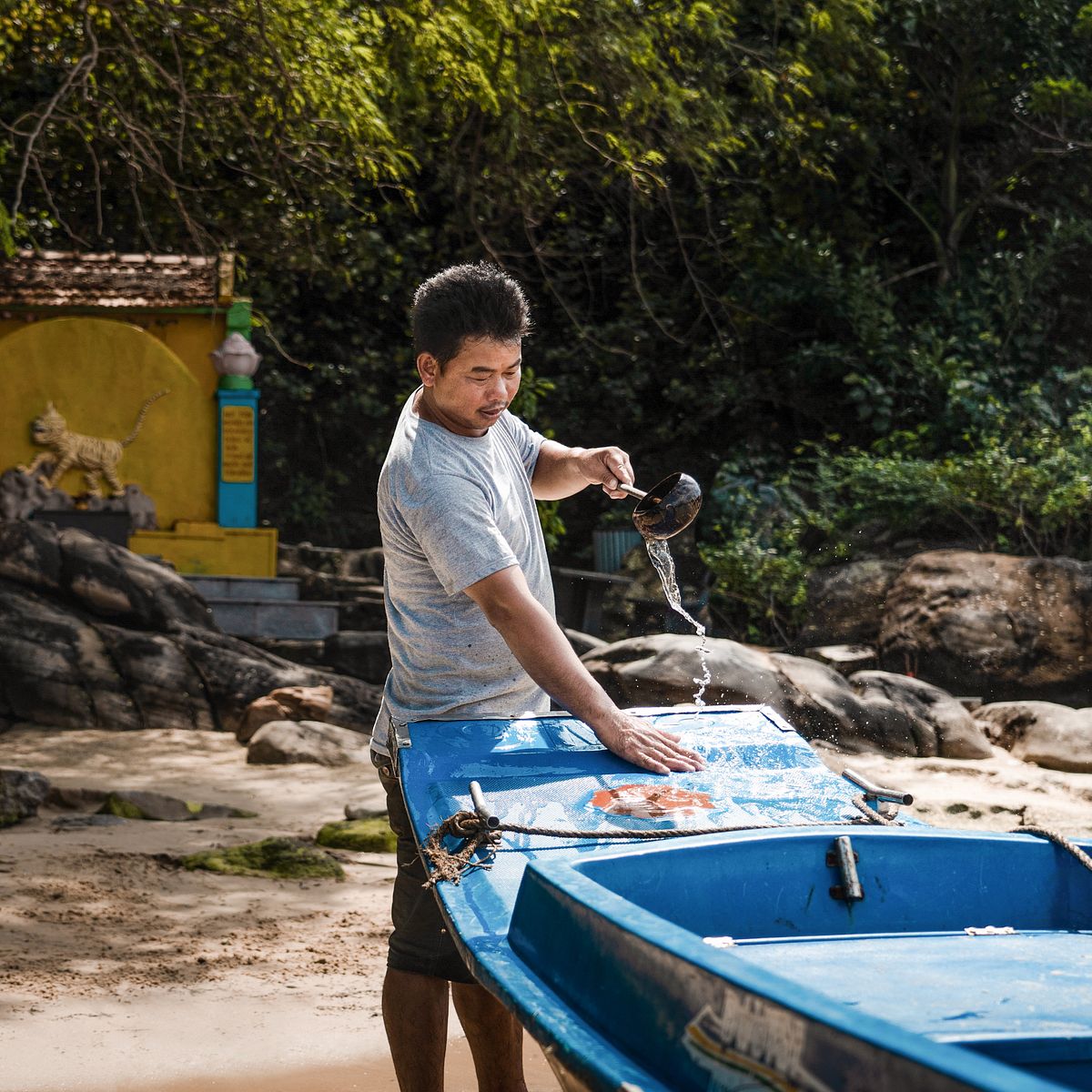 Considering the Tết holiday's connection with Nguyễn-era rituals and the emphasis placed on welcoming auspicious blessings for the coming year, it's a perfect time to stop by the King's Well and even take part in one of Premier Village's special spiritual journey workshops offered at the site. At midnight before the first day of the holiday, guests will gather at the water source to welcome the new year and pray for the awesome energy that has vivified the nation's powerful kings. During the visit, observant guests may also notice the arrival of the King's Well Pattern, an artistic undertaking that aims to depict the fresh stream flowing between heaven and earth connecting Gia Long's legacy with the nourishing waters and tranquil atmosphere found throughout the resort.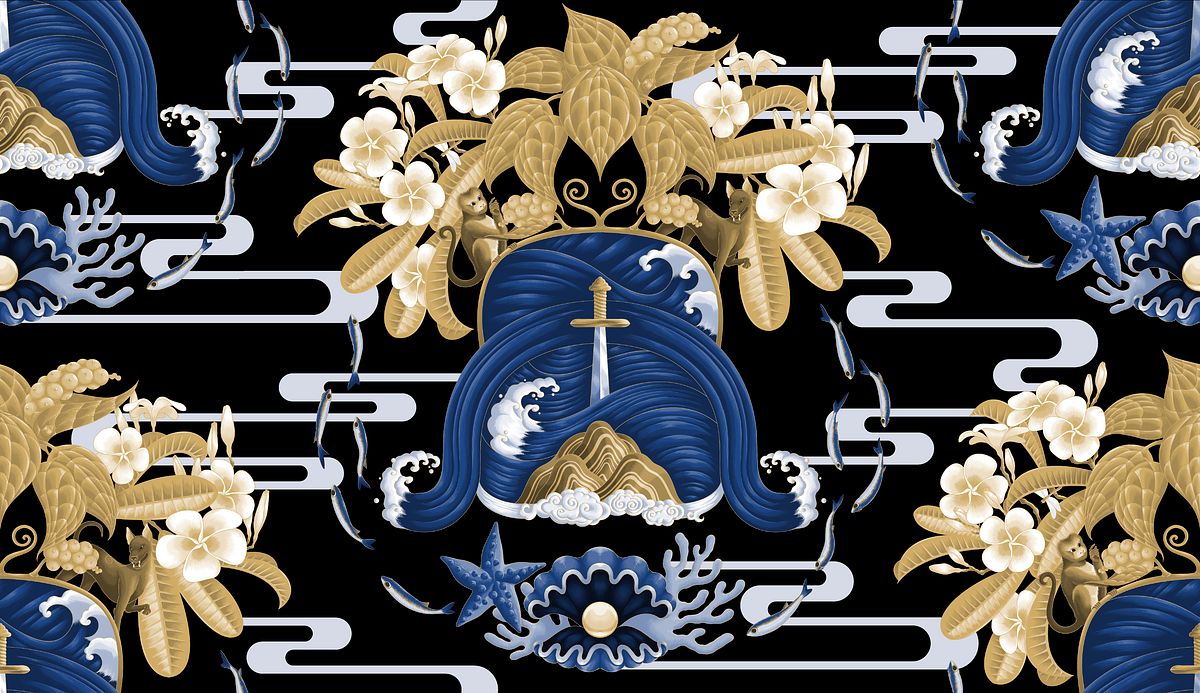 International and domestic travelers in Vietnam both gravitate towards experiences that blend the traditional with the modern. Tết at Premier Villages exemplifies these opportunities with its serving of traditional holiday meals alongside foreign items and the chance to rest and re-energize amidst tranquil nature while experiencing the influence of the legacy of the Nguyễn dynasty.
(+84) 29 7354 6666
Premier Village | Khem Beach, An Thoi, Phu Quoc, Kien Giang.