The holiday season is approaching fast, and while there will be no white Christmas in southern Vietnam, Saigoneers can still partake in joyous year-end festivities.
While personal Christmas traditions can vary widely, great food and gatherings of friends and family are a common enjoyed by nearly everyone. 'NAMO understands this, and has flown a top Italian chef to Saigon for a special holiday menu from November 30-December 15 at both 'NAMO locations.
Chef Franco Palandra has had an illustrious career, including chef at Tuscookcany and working as a catering consultant for high-profile clients. His culinary philosophy is by the rustic traditions of Caserta cuisine, most notably in the beautiful region of Tuscany, where he is Chef de Cuisine at the historic Logge Vasari restaurant.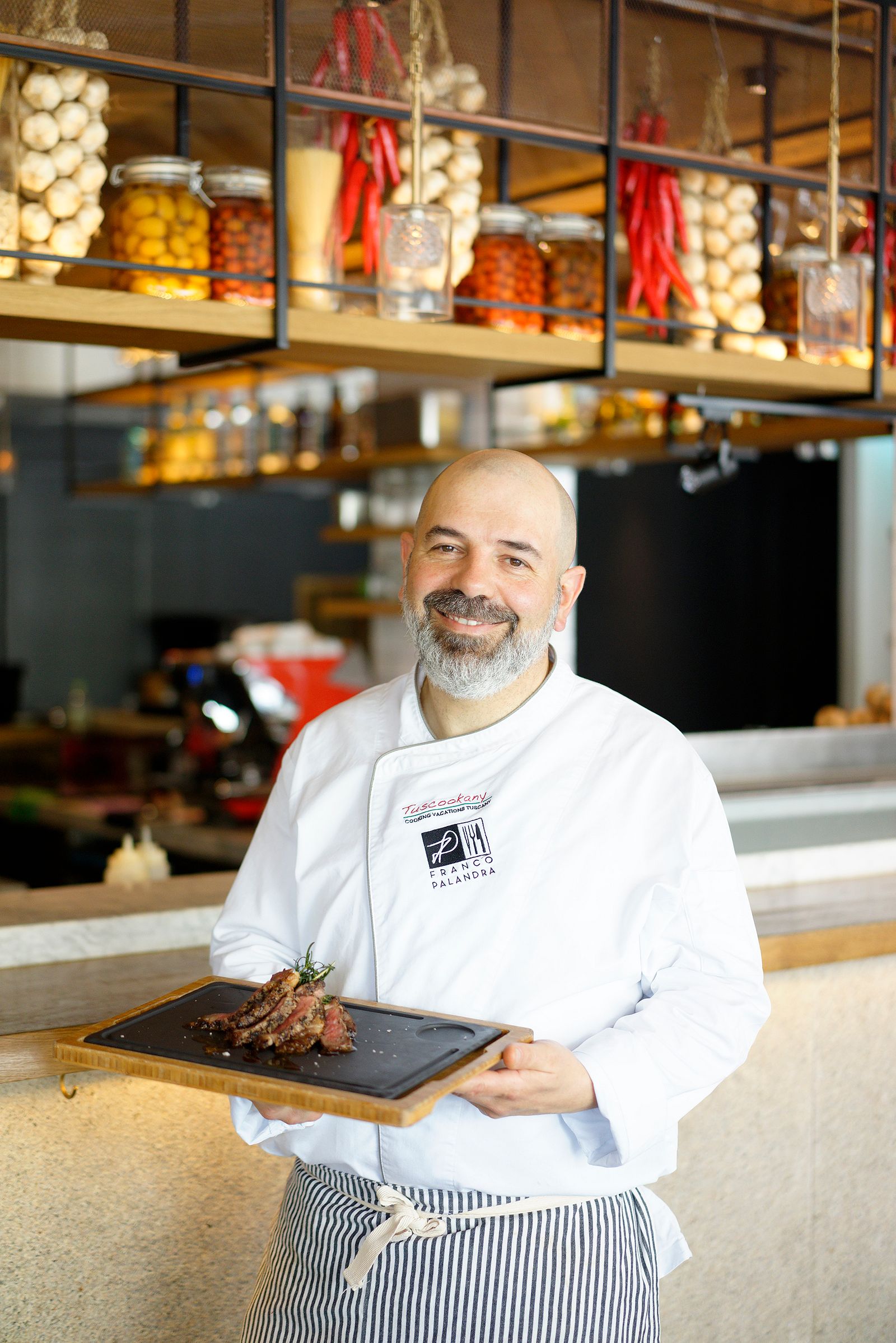 This continues 'NAMO's tradition of bringing in guest chefs from all over the world, and especially from Italy, given the restaurant's Italian orientation. The team behind 'NAMO strives to bring new, unique dining experiences to discerning foodies by frequently collaborating with celebrity and Michelin-starred chefs.
This is not Chef Franco's first visit to Saigon, as he was previously a guest chef at 'NAMO, where he also offered cooking classes for a select few guests. They are honored to welcome him back, as he is attuned to culinary preferences of Saigoneers and understands the Vietnamese palate. He has crafted his special holiday menu accordingly, and is also bringing some very special ingredients with him.
These include black truffles and hard-to-find 'Vin Santo' late harvest wine from Tuscany. These special truffles are only found this time of year in Europe, and their flavor brings subtle undertones of garlic, shallots, hazelnuts and chocolate. They are found by solo hunters using dogs, making for a labor-intensive process that contributes to their scarcity and making their presence on this festive menu a rare treat for Saigon
Harvest wine, meanwhile, is meant to be paired with dessert due to its sweeter complexion. The grapes used for such wine are left on the vine until after the regular harvest, giving them a sweeter, more concentrated flavor, while also being extremely refreshing. This will be the perfect cap to an incredible holiday meal.
The streets outside 'NAMO won't be covered in snow, but diners will be comfortably embraced by a festive ambiance of Christmas music and decorations while feasting on dishes featuring perfect holiday ingredients such as chestnuts, hazelnut and rosemary.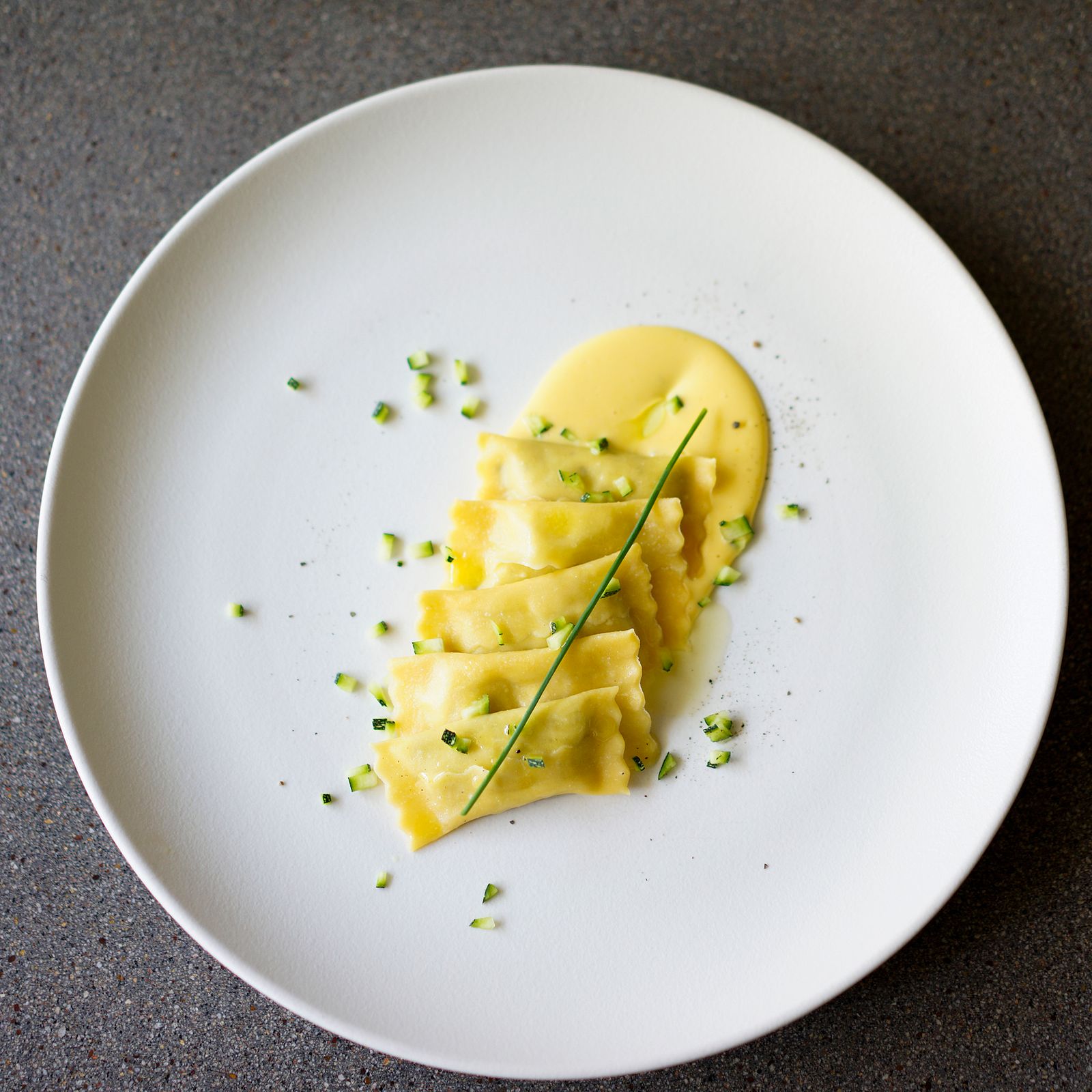 Two four-course set menus specially created by Chef Franco, one focusing on seafood (VND990,000++) and the other on meat (VND1,190,000++), are on offer. The former includes creative dishes such as amberjack stuffed ravioli, zucchini pesto, roasted cherry tomatoes and caviar, as well as monkfish medallions with herbs, pancetta crust and saffron sauce.
The meat menu, meanwhile, serves up decadent offerings like duck stuffed tortelli with reduced orange sauce and duck jus, as well as the wagyu ribeye steak with herb sous vide, hazelnut crumble and reduced red wine sauce.
Both of the enticing menus are finished off with chestnut cremoso, accompanied by chocolate biscuits served with 'Vin Santo' reduction and orange sauce.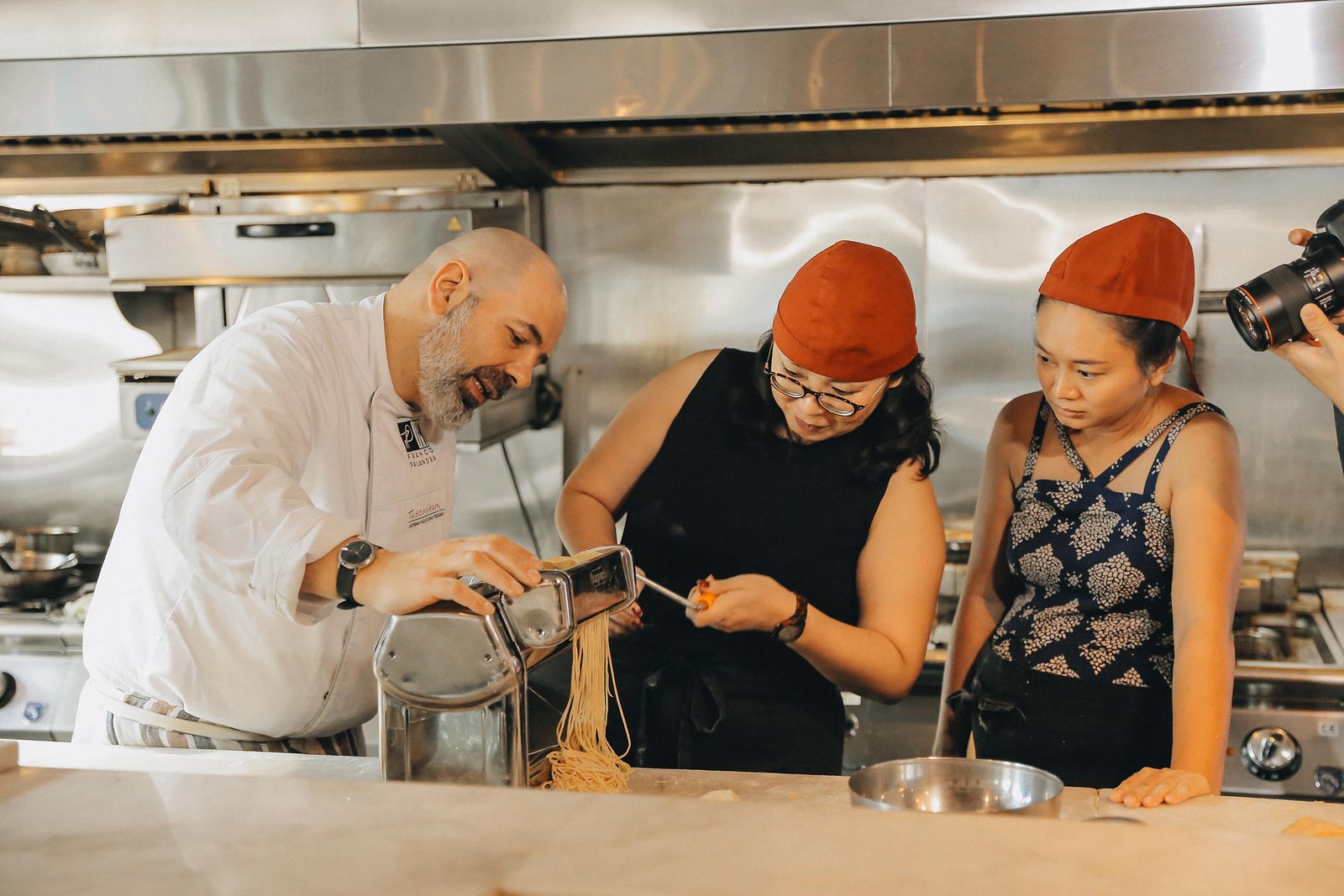 In addition to cooking up these superb menus, Chef Franco will also hold two cooking classes on December 7 and 14, which would be the perfect gift for colleagues or loved ones. Attendees will learn how to make the duck stuffed tortelli with reduced orange sauce and duck jus under the expert, cheerful guidance of the chef, followed by a meal, dessert and glass of paired wine for VND890,000++ per person. A 10% early bird discount is currently available for both menus and the cooking classes until December 4.
All of this is in line with the Italian journey which 'NAMO aims to bring all guests on. When it comes to authentic, straightforward Italian cuisine, 'NAMO Italian Restaurant and 'NAMO Tuscan Grill are in a league of their own. The 'NAMO brand represents Saigon's premiere Italian dining experience, ranging from the mozzarella-based gourmet pizzas reminiscent of Napoli, to classically prepared seared meats redolent of the rolling hills of Tuscany. To add to this, 'NAMO is also offering a Super Tuscan and Champagne special, featuring special Charles Heidsieck Brut (VND999,000++) and Petra Hebo suvereto rosso (VND1.2 million++).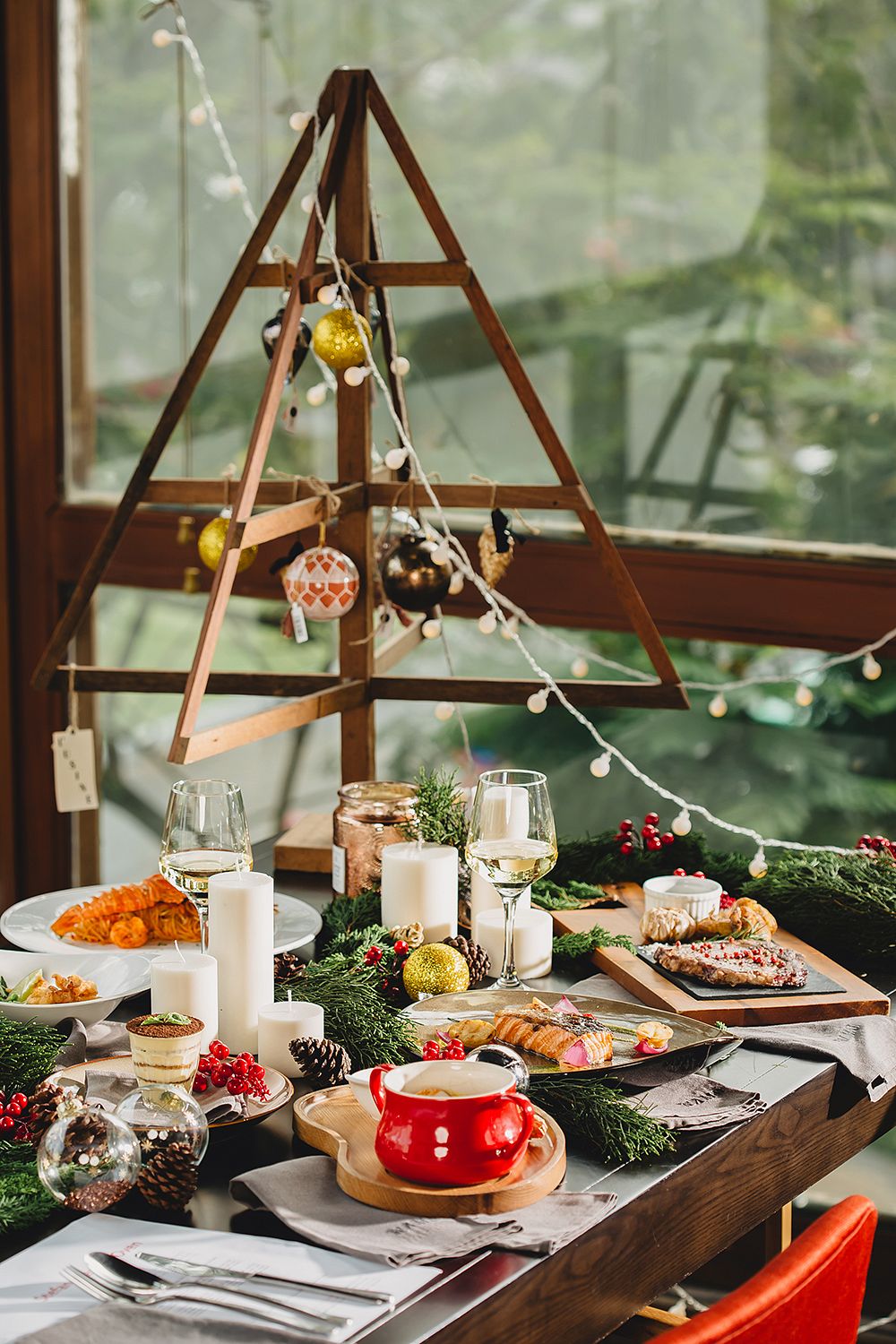 Given the international nature of Saigon, many of the city's resident spend the end of the year in their home countries, meaning the weeks leading up to Christmas are the perfect time to gather with friends.
For booking please e-mail 'NAMO reservations or call 028 3822 7988.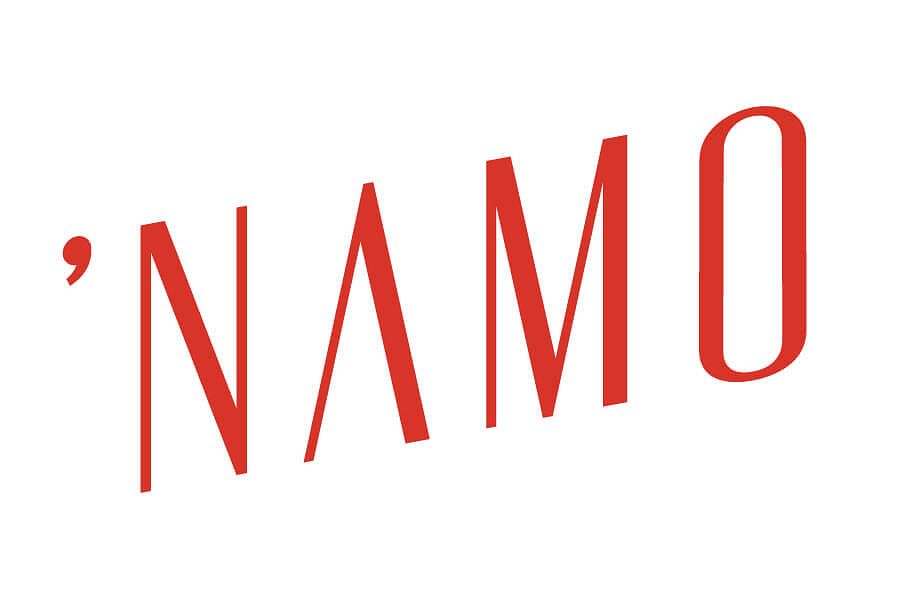 'NAMO Italian Restaurant | 74/6 Hai Ba Trung, D1, Ho Chi Minh City, 'NAMO Tuscan Grill | 146-148 Pasteur, D1, Ho Chi Minh City
NAMO Italian Facebook Page, NAMO Tuscan Grill Facebook Page
028 3822 7988,
028 3822 1431
'NAMO Italian | 74/6 Hai Ba Trung, D.1, Saigon, Vietnam, 'NAMO Tuscan Grill | 146-148 Pasteur, D1, Ho Chi Minh City