"For me, the holidays mean shrimp on the barbie," says Head Chef Nicholas de Gersigny when explaining one of the items on L'Usine's new Festive Platter.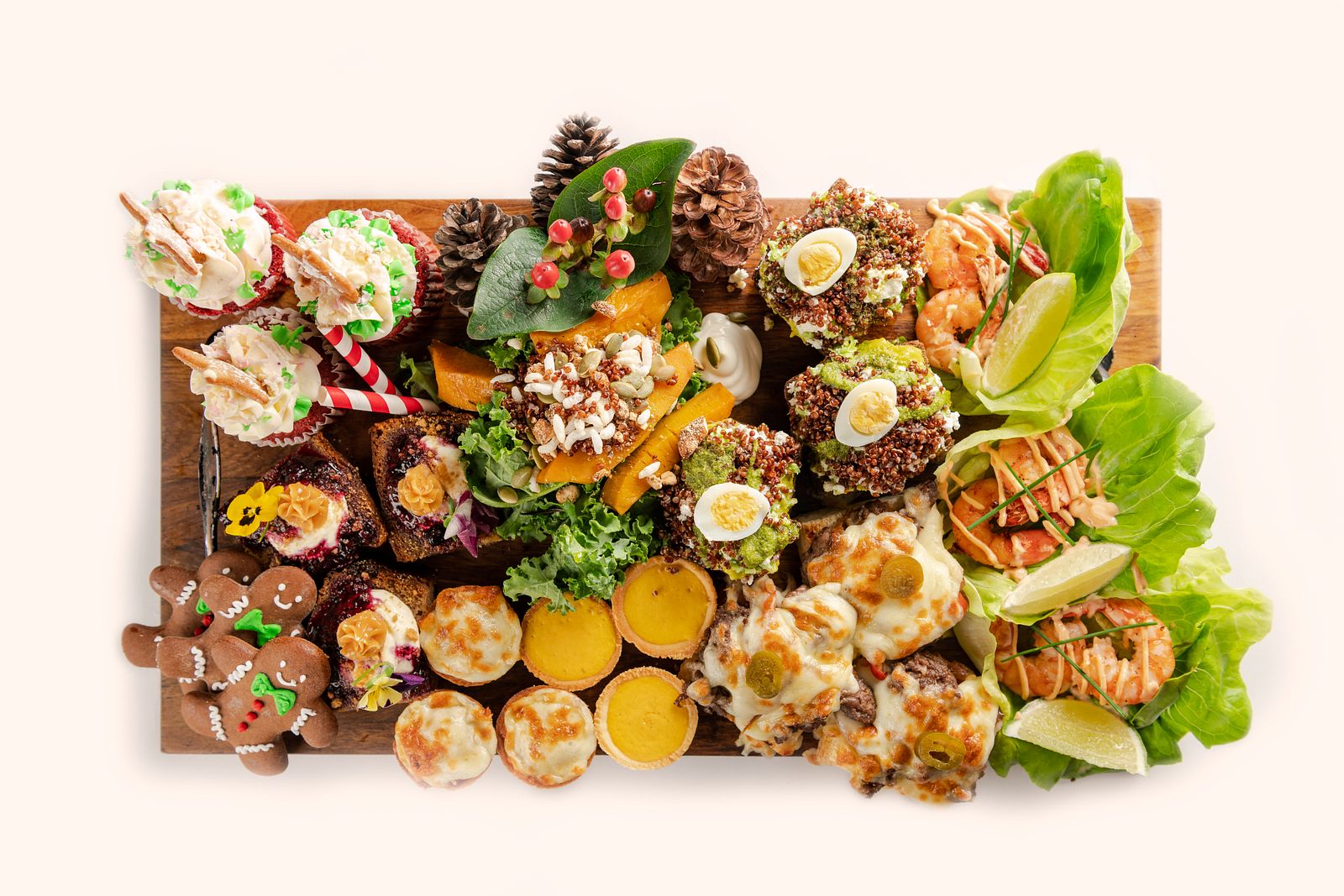 Many people associate Christmas meals with turkey or ham, but de Gersigny says in his native Australia no one eats such a hot, heavy dish because the holiday falls in the middle of the summer. Besides, as Saigon continues to embrace foreign holidays and take part in international celebrations, enough places in the city serve those dishes, and L'Usine wanted to provide a different festive experience that balances traditional markers of the season with local touches.
The prawns in cocktail sauce haven't been served at L'Usine before, and are joined by a few other new items on the Festive Platter, a seasonal, share-able item introduced at all locations from December 21 through January 5. Containing eight different dishes for VND250,000++, and available for pairing with free-flow alcoholic beverages for an additional 290k++, the special meal makes for an affordable weekend brunch for families and friends, or post-work dinner savored by coworkers.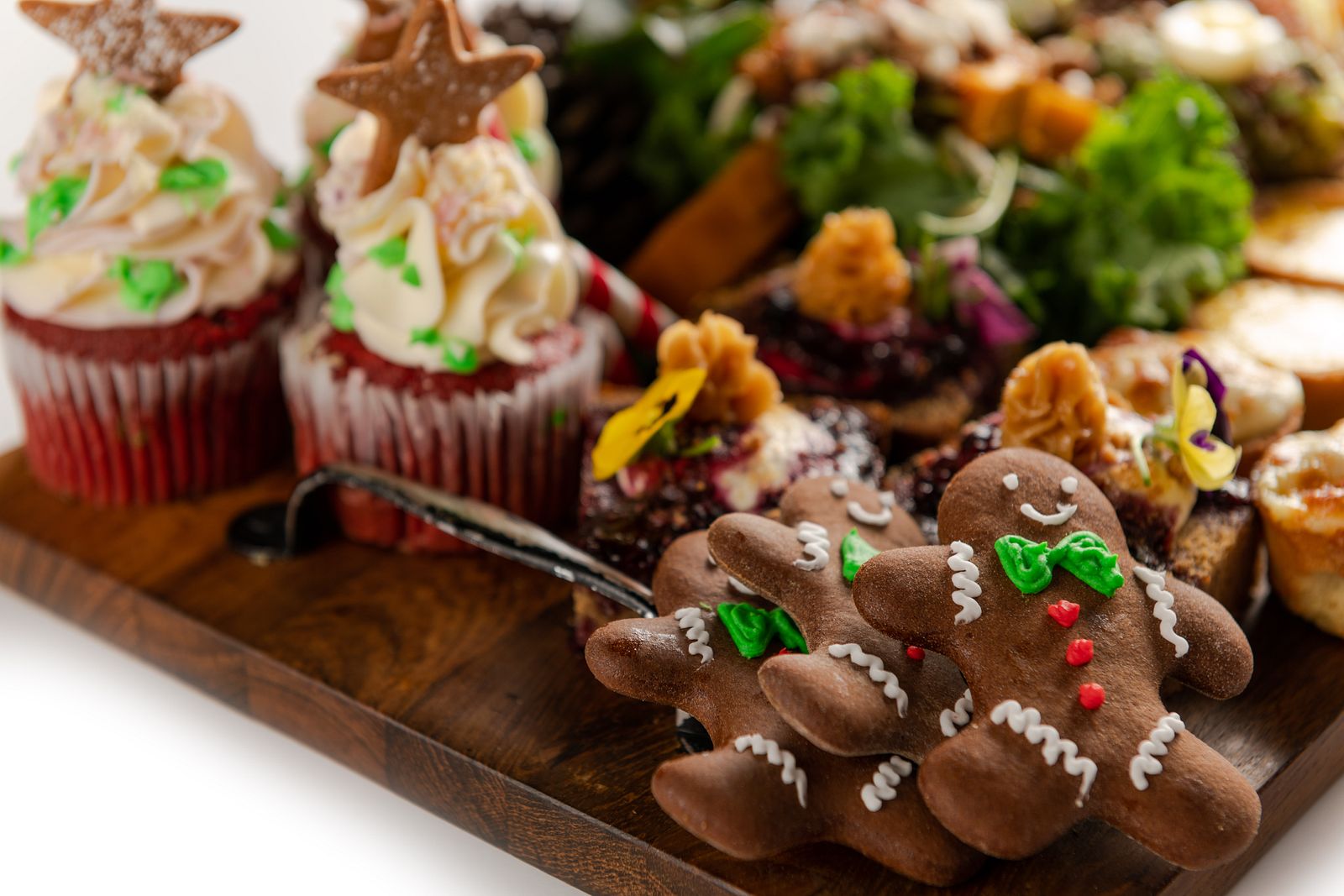 Once considered a sacred food, gingerbread was once restricted to special holidays. While that rule no longer exists, it remains reserved for the Christmas season. Therefore, guests can watch the L'Usine bakers pull fresh gingerbread cookies from large ovens at the new Thao Dien location. The special bakery, which makes fresh bread daily for every L'Usine location, including the new Grab and Go counters, is also preparing mini pumpkin pies for the Festive Platter and mini quiche. Additionally, they are adding some special touches to their ever-popular moist banana bread decked out with marscapone cream, speculaas, woodberry compote and hazelnut butter, Christmas red velvet cupcakes and candy canes.
The Festive Platter's sweet bakery items are complemented by numerous savory dishes, making for a complete meal. They include a refreshing roast pumpkin, kale and chorizo jam salad with feta mousse that relies on locally sourced and nutrient-rich ingredients, an open-face Philly cheesesteak sandwich and L'Usine's renowned avocado toast, which is receiving some extra pizazz thanks to the addition of rich quail eggs.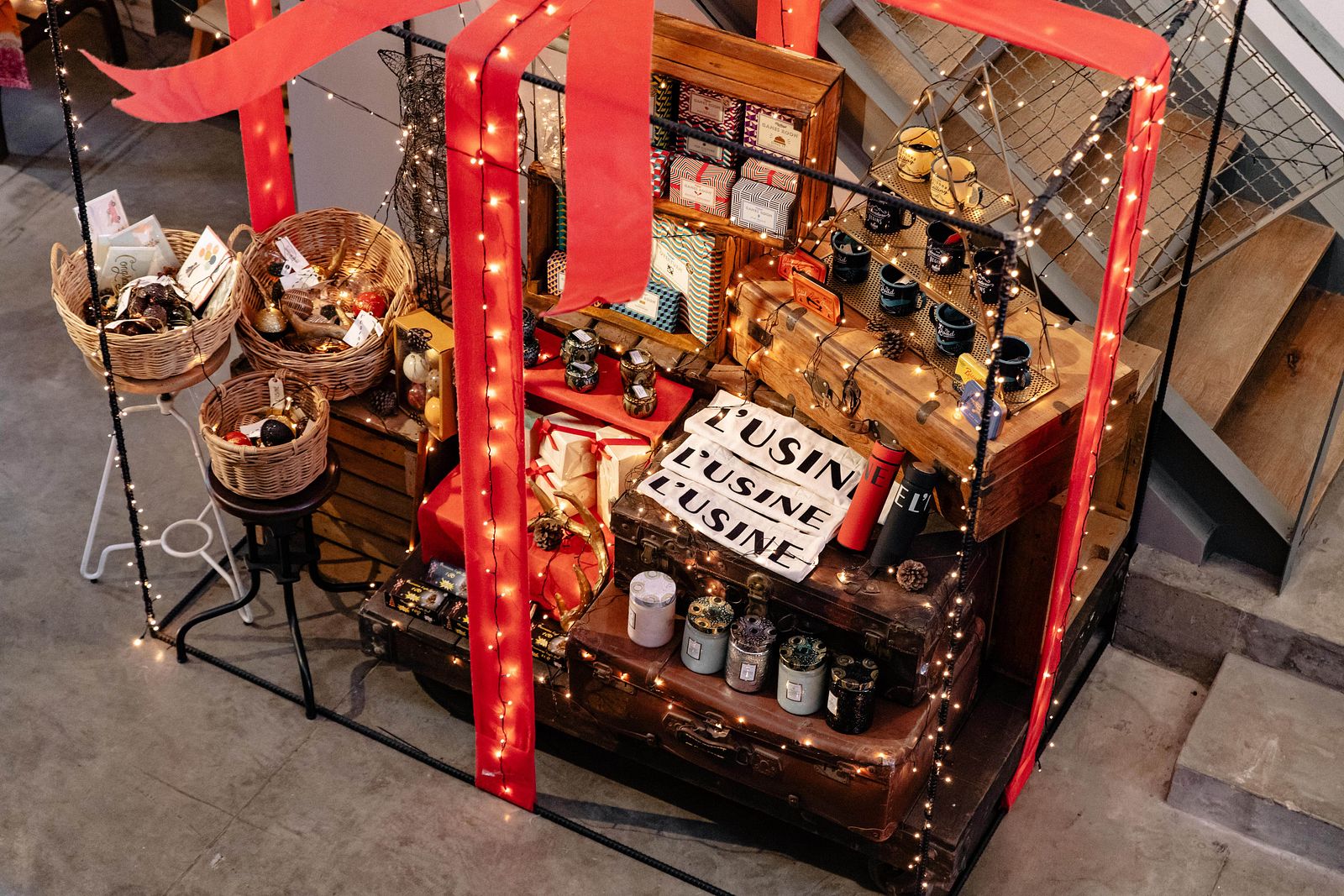 The holiday spirit at L'Usine extends far beyond the food, however. Each location has been decorated with lights, wreaths and other traditional touches. The Thao Dien venue, for example, features a large, light-strung entrance display that calls to mind the Christmas season depicted in nostalgic holiday movies. Meanwhile, a large red bow prominently displayed on the Le Thanh Ton building's facade adds an unmistakable bit of festive color to central Saigon's streets.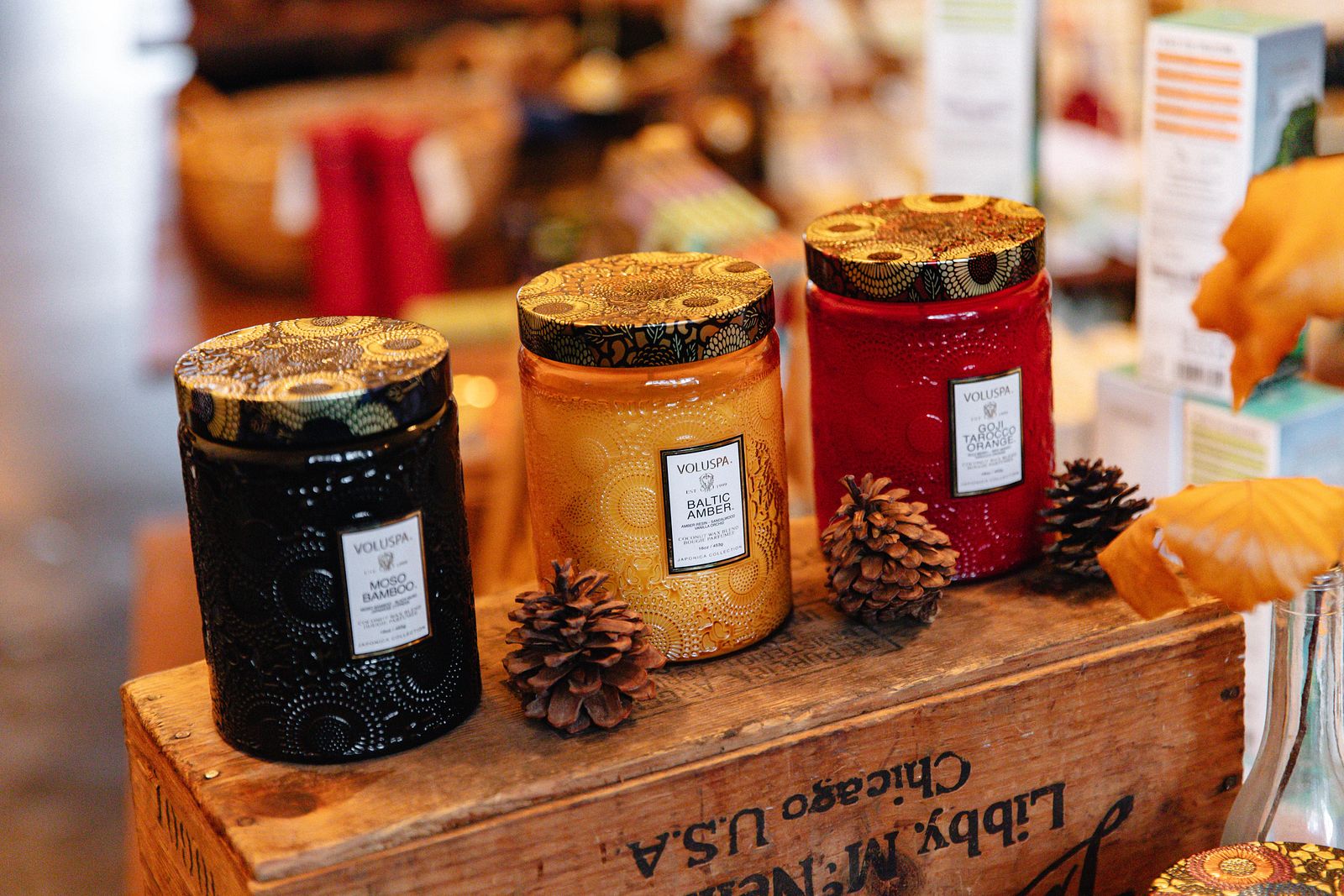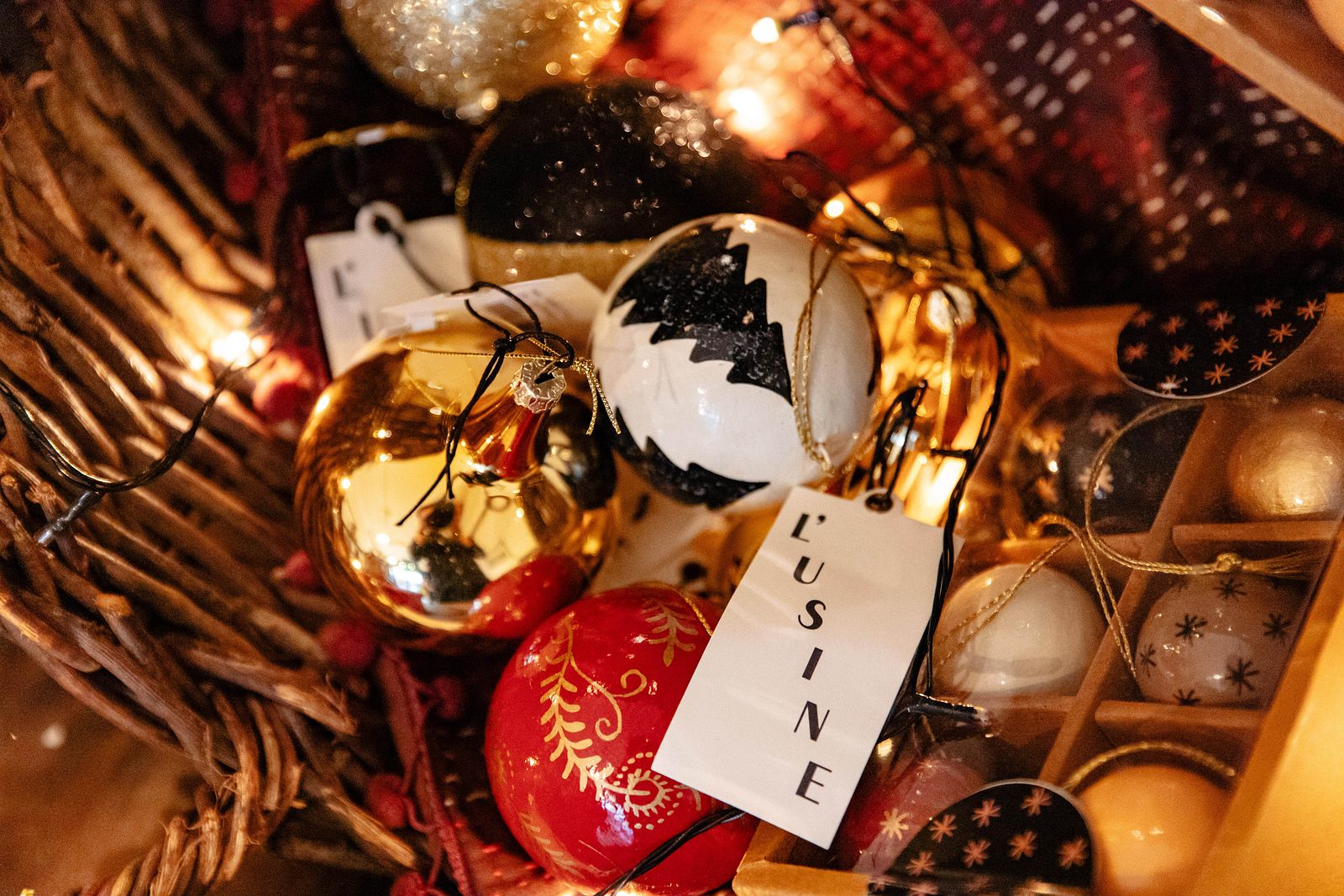 Each of the L'Usine retail spaces have also added special items perfect for the season's gift-giving. For example, Christmas candles from Voluspa, seasonal card games and Madam Stoltz ornaments are all on offer. And whether intended for a friend, colleague or family member, or as a treat for oneself, special L'Usine tumblers and coffee mugs have just arrived, along with new Cochine brand items. And for those looking to bring unique, edible decorations home, the L'Usine bakers are preparing colorful gingerbread homes for VND295,000++.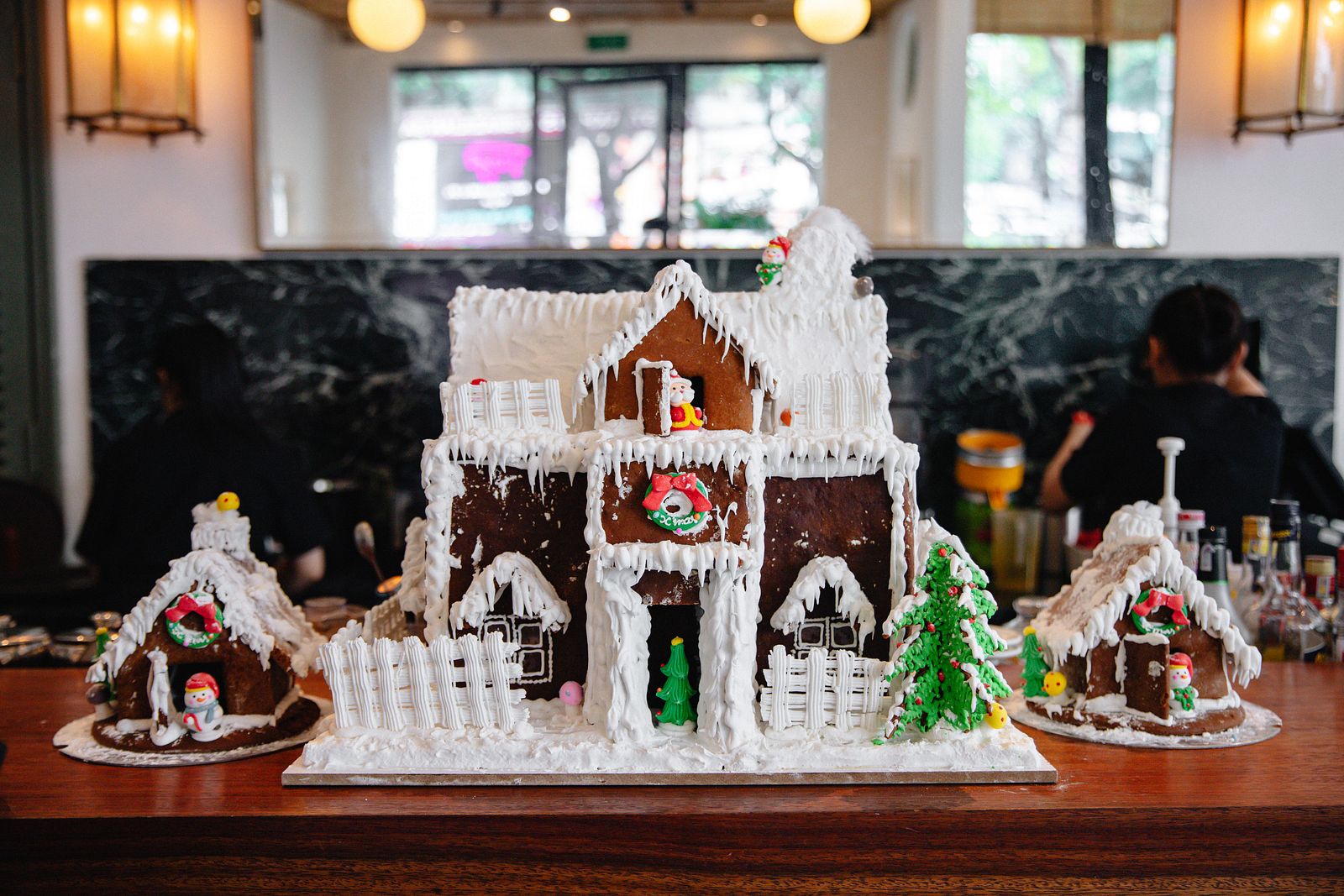 Long-time Saigon residents are noticing that every year the city seems to increasingly embrace the Christmas season, with more decorations and special meals. L'Usine is certainly part of this trend, but aims to do so with the unique and carefully curated style they're known for. Their decorations, shopping opportunities and Festive Platter are all aimed at adding a special touch to the holidays, the way a shimmering star is placed atop a Christmas tree.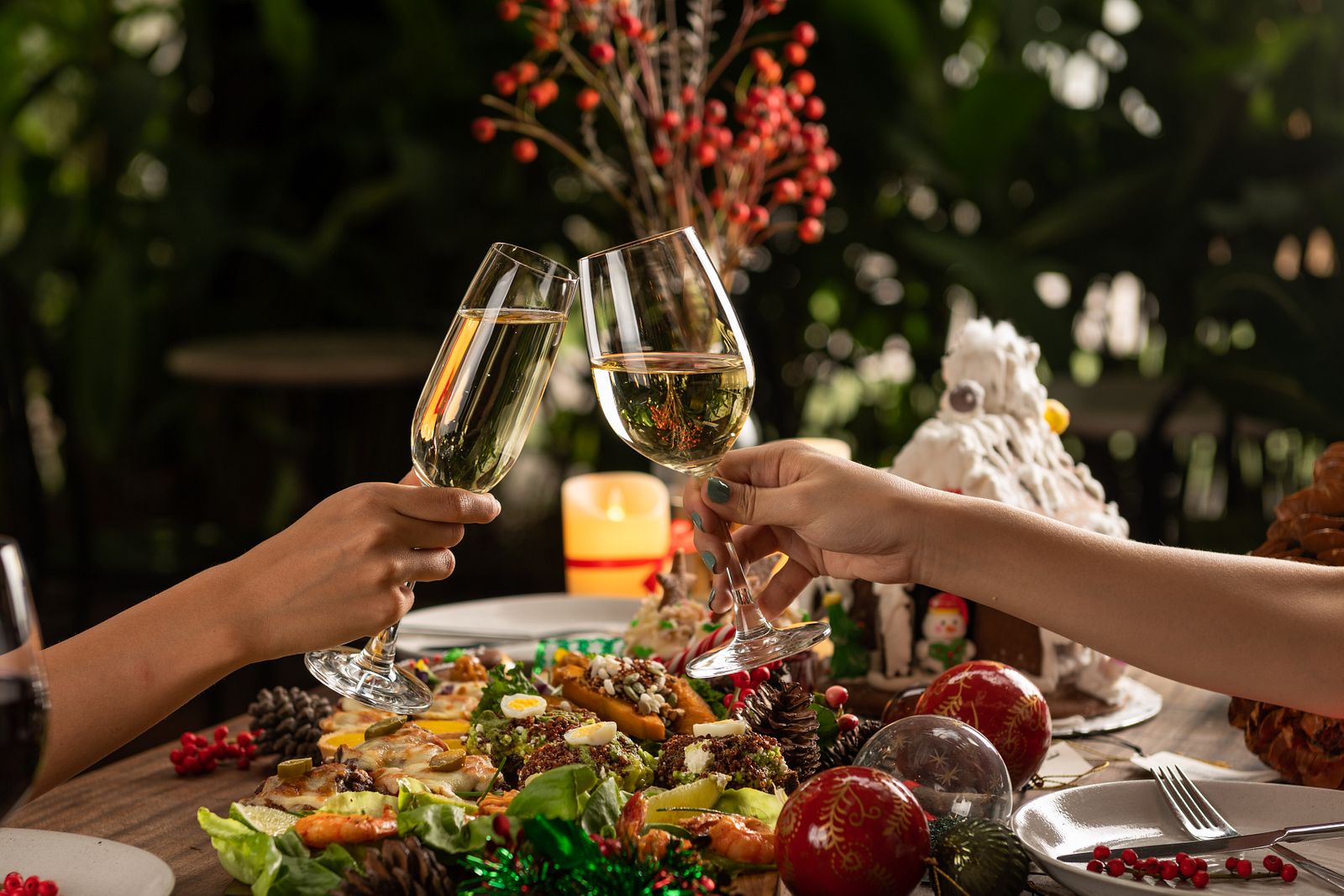 Phone +84 28 3822 7188
Operating hours: 7:00am to 10:00pm
24 Thao Dien, D2, HCMC
19 Le Thanh Ton, D.1, HCMC
151/5 Dong Khoi, D.1, HCMC
70B Le Loi, D.1, HCMC
Crescent Mall Ground Floor (Nguyen Khac Vien entrance), Phu My Hung, D.7 HCMC