If you're Vietnamese, there is a very good chance that the first craft beer you ever had was a Pasteur Street Brewing Company Jasmine IPA.
This fact astounds the brewery's CEO and original brewmaster, Alex Violette, because such an honor in his native USA belongs to iconic beers like the Sierra Nevada Pale Ale or Bell's Two Hearted. While he's reluctant to put Pasteur Street in the pantheon of those fabled breweries, the growth of craft beer in Saigon over the past half-decade that he's contributed to has been remarkable. As Pasteur Street prepares for its five-year anniversary, Alex sat down with Saigoneer to look back at where they've been and where they're headed.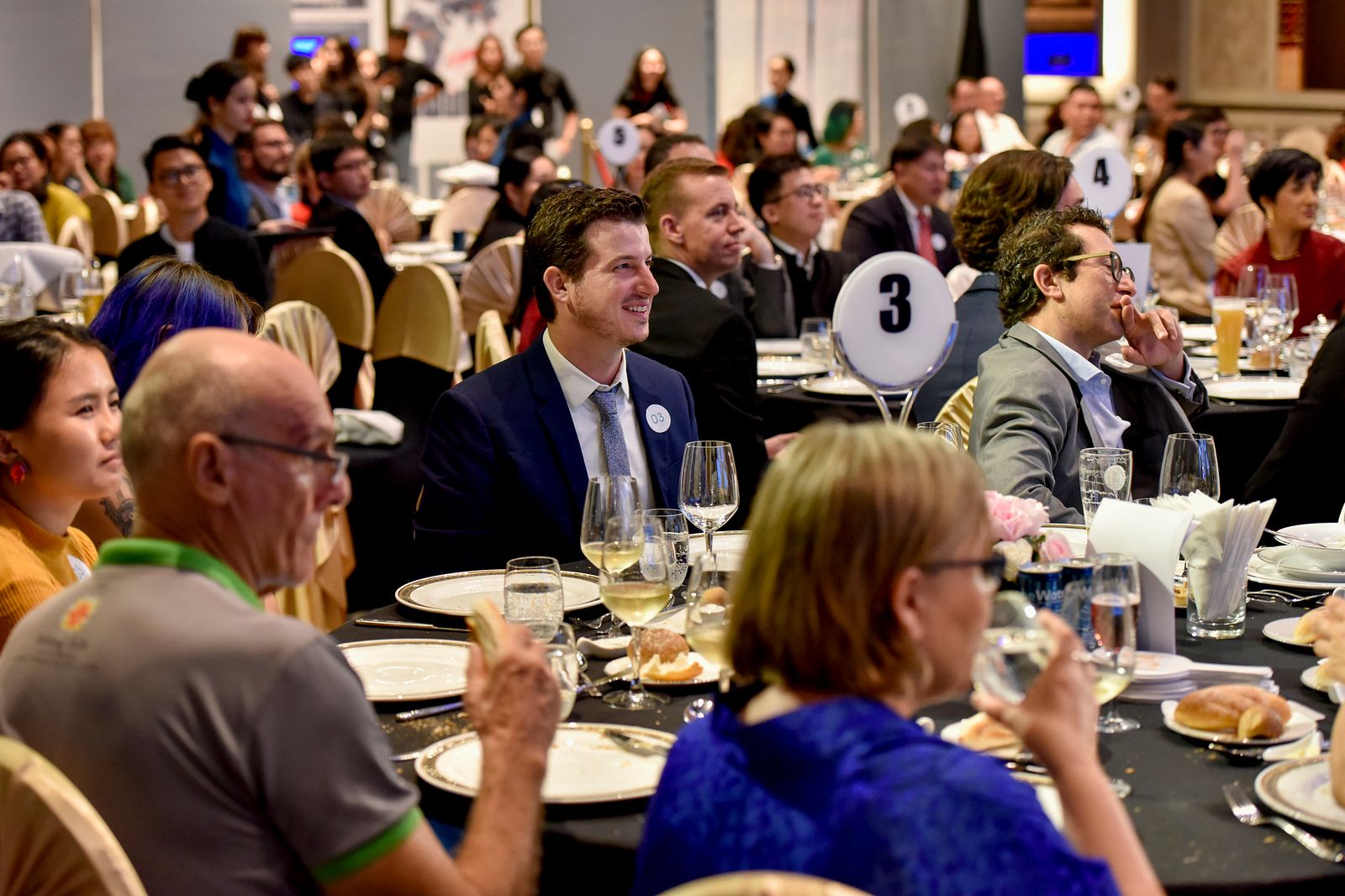 A Humble Start
Thirsty customers can now find Pasteur Street beers in more than 200 outlets across the country, from Phu Quoc all the way up to Sapa, and countless bars and restaurants in between. It wasn't always that way though; as recently as 2013, there was hardly a drop of craft beer in the entire country. John Reid, an American craft beer enthusiast who had been living in Vietnam for seven years, founded Pasteur Street to change that. But he needed someone to actually make the beer; ideally, someone who would want to use local ingredients and flavors. He quickly thought of Alex thanks to an interesting basil, lemongrass and ginger IPA he had concocted as head brewer at Upslope Brewing Company in Colorado. It didn't take too long to convince him to move to Saigon and see if they could become craft beer trailblazers in the city.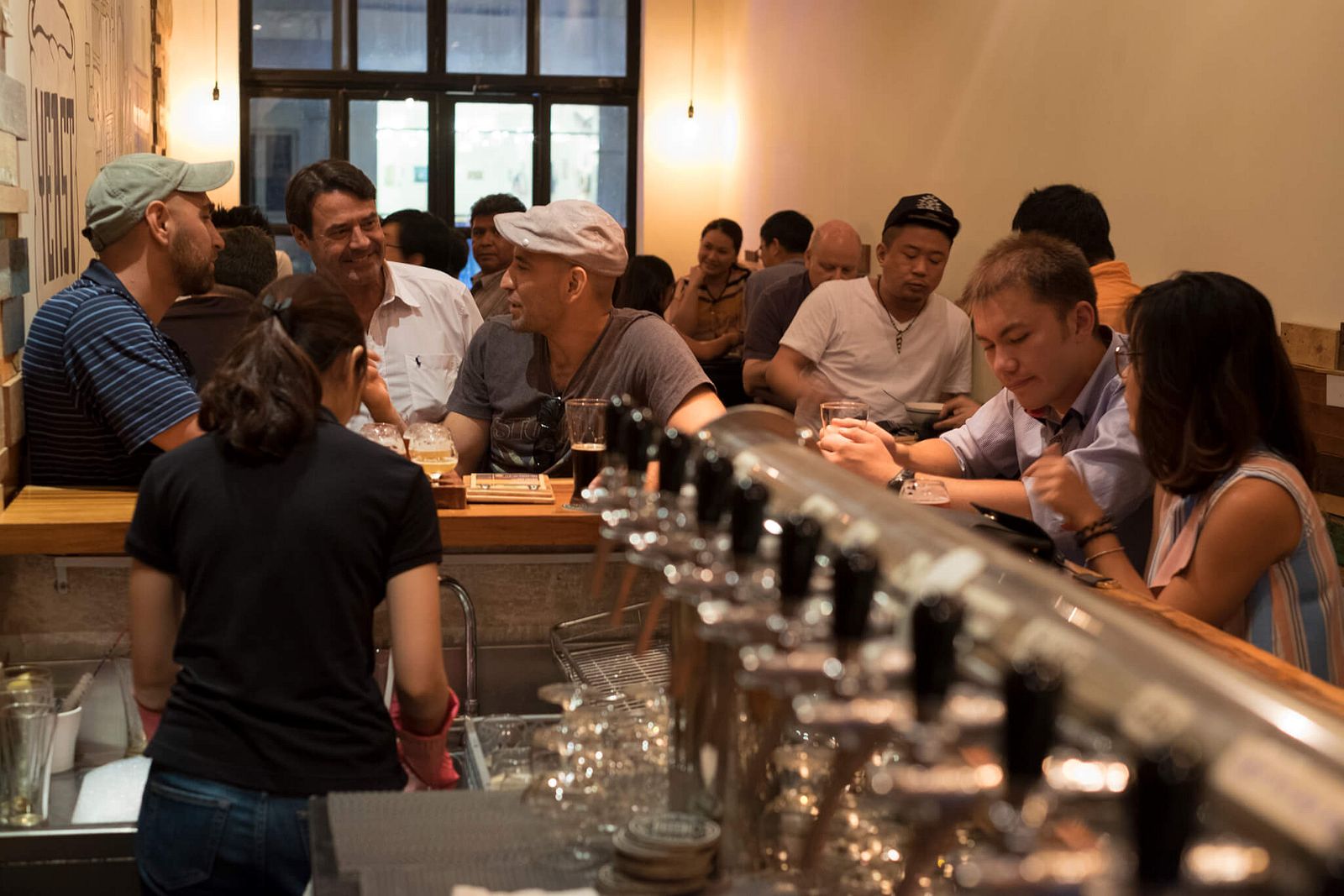 When they opened their original taproom, demand was so high they had to almost immediately travel to Hanoi to invest in larger brewing equipment. From then on, it's been one milestone after another: they started distributing to numerous restaurants in the city; began canning and bottling their growing core lineup; opened taprooms in Hanoi in 2017 and Hoi An Ancient Town in 2019; started exporting to the USA, Singapore, Thailand, Malaysia, Cambodia and Hong Kong; and in 2016, their Cyclo Stout won a gold medal at the World Beer Cup, the world's most prestigious beer competition.
Some have witnessed the increasing prominence of craft beer in Vietnam and wondered if it is a bubble about to burst. But Alex claims "it's just the beginning." The faces in each of their five taprooms and names on receipts reveal that what started as a mainly foreigner-attracting beverage has really caught on amongst locals. He estimates the shift has been from 5% Vietnamese clientele to more than 50%. Considering the country's demographics, the change is cause for great optimism.
Introducing the Innovation Series
As Vietnamese become more familiar with craft beer, their tastes are evolving. They're becoming more adventurous, which is especially good news for Pasteur Street, which in recent months has doubled down on their more experimental brews. While they've always had a penchant for unexpected pours like a durian lager or jackfruit wheat ale, they recently launched their Innovation Series. Regularly making small batches of extreme or unusual beers allows Alex and his team connect with their creative side because "while there is value in brewing a perfect Jasmine IPA batch after batch, it's also fun to break out every once in a while."
The Innovation Series beers don't just offer unique flavors; they tell a story. For example, in the USA in the mid-2000s, Four Loko, a "hypercaffeinated super-booze," achieved massive popularity followed by quick outlawing and then reformulation. After reminiscing about the drink at the taproom, the Pasteur Street team wondered if they could create their own version in homage to the infamous beverage. Thus, *144 Loko was born; a 14.4% alcohol by volume (ABV) ale brewed with heaps of fresh pineapples and lightly caffeinated with additions of guarana seeds, and green coffee beans. Meanwhile, their most recent Kaiju Bia was brewed with brown rice and yuzu fruit, and fermented with a mixed culture of bacteria, koji and sake yeast given to Pasteur street by Masaru, the head brewer of Terada Honke, a sake brewery that has been brewing since the 1600s.
The Innovation Series beers are produced using the brewery's original pilot equipment, and each small run of released bottles sells out quickly at each of the city's taprooms. The labels themselves offer an opportunity to stray from their normal style in terms of visuals. The Kaiju Bia, for example, comes with an image of a tattooed geisha wearing neon sunglasses running from a looming Godzilla. Billy Ma, an artist and avid Pasteur Street beer drinker, designed it as a piece of fan art that the team loved enough to make official.
New Taprooms in Tune with their Neighborhoods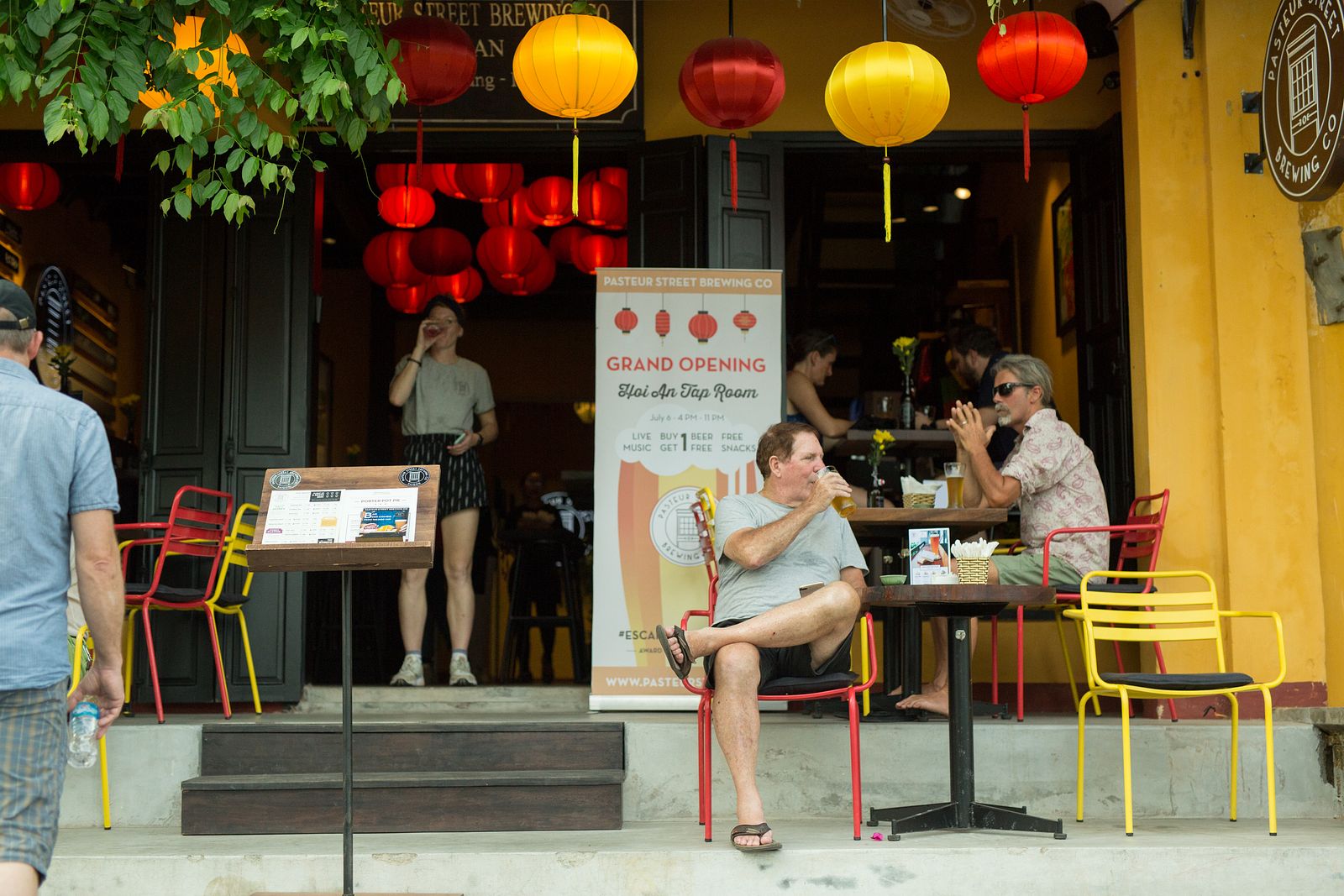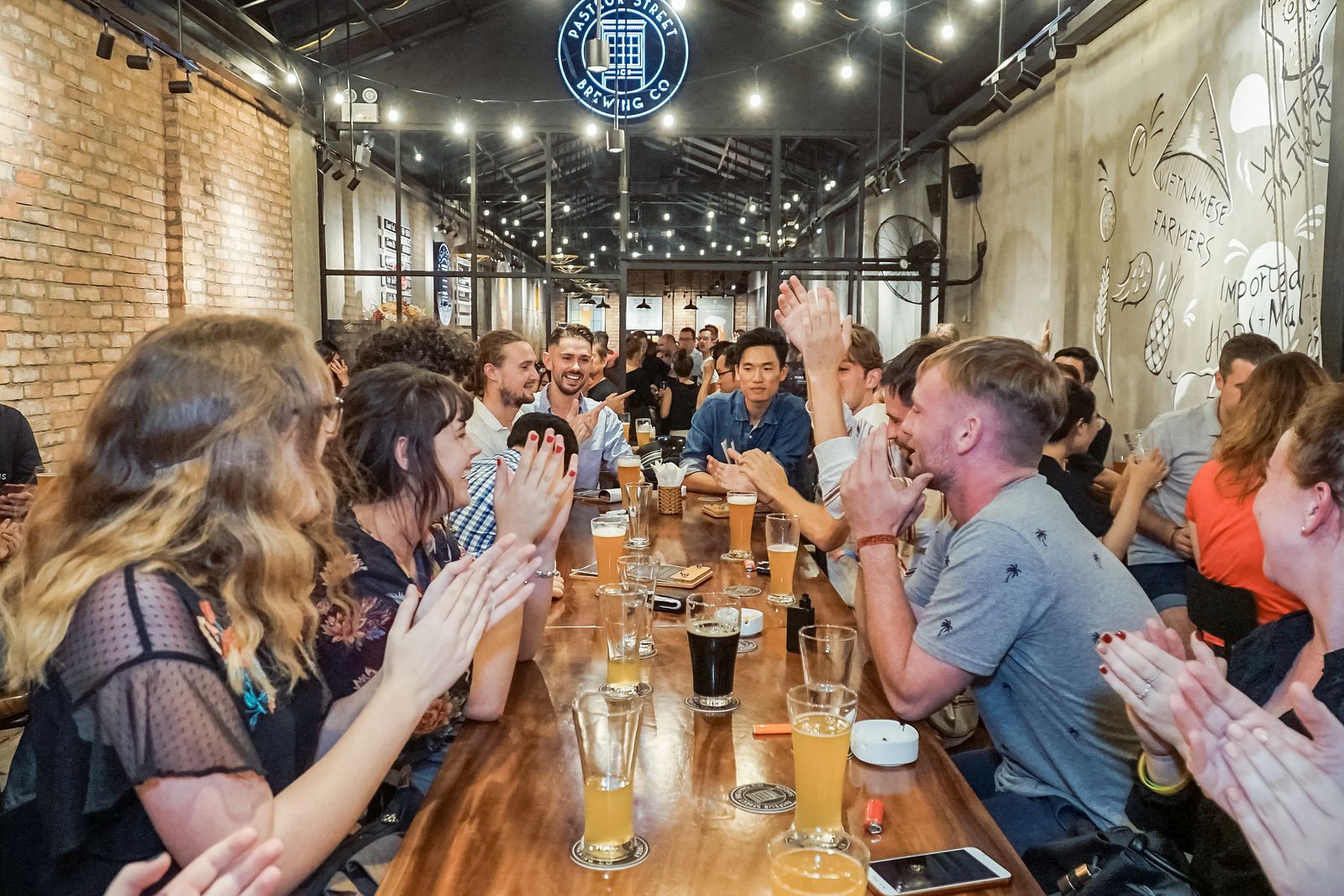 Pasteur Street doesn't just focus on aesthetics with their bottle art, however. Instead, the architecture and decor of each taproom aims to capture the unique vibe of its surrounding area. For example, their venue in Hoi An contains lanterns and the city's iconic breezeway windows. Interestingly, because the building is in a UNESCO Heritage site, inspectors were on hand throughout the building process to ensure they didn't change the fundamental quality of the structure by doing something like installing air conditioners on the first floor.
Their newest location, on Le Thanh Ton Street in Saigon, replaced a defunct Subway restaurant, and they were pleased to return some Japanese style to the building, whose open first floor looks out on the city's famous Japan Town. And because the Thao Dien tap room attracts mostly locals who live nearby, it is designed to replicate the atmosphere of a neighborhood pub.
Alex couldn't reveal specific details when we spoke, but within the next year, they plan to open five new taprooms across the country. And as they scout new locations, the individual style of each neighborhood is a crucial consideration.
Some Exciting Plans Ahead
With the help of these new taprooms and over 400 accounts across the country, Alex says many future goals revolve around simply getting more people to try and drink craft beer. They've also got a few exciting new brews in the works, including a recent collaboration with a small Hanoi brewery and a few yet-to-be-announced plans with major foreign craft breweries including Jolly Pumpkin. They'll continue making new Innovation Beers, as well a seasonal Double Jasmine IPA, their first-ever barrel-aged beers, and a Pomegranate Brut IPA beer that uses a special Norwegian yeast strain that needs no refrigeration to ferment and thus significantly cuts down on released CO2. The Pomegranate Brut IPA is a collaboration with the non-profit group CHANGE and 10% of the sales will be donated to the Vietnam Climate Leadership Initiatives (VCLI).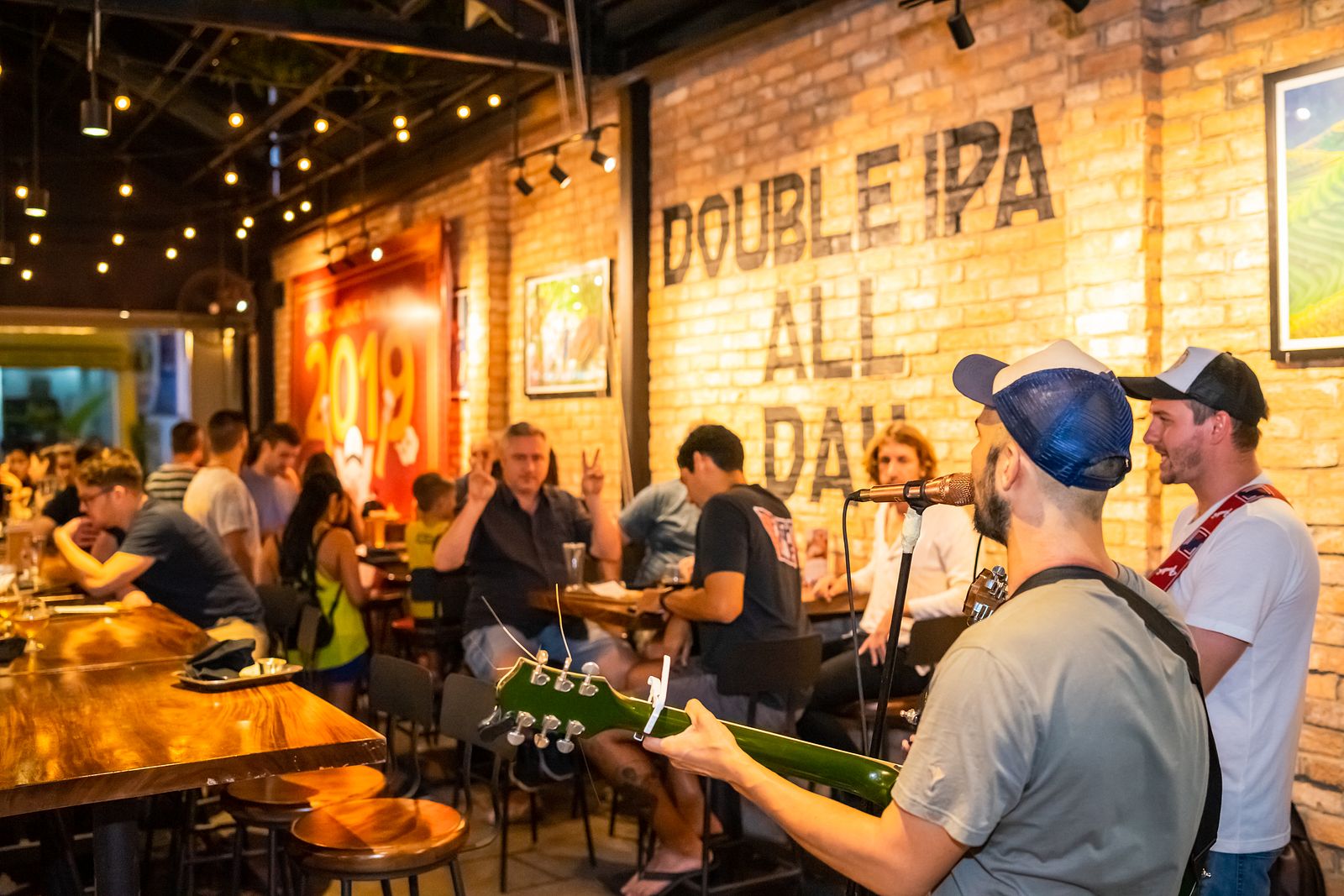 Additionally, a new, refreshing Kumquat Ale for Tet will be on tap alongside a few other special new beers during Pasteur Street's five-year anniversary party on January 18th. Held at the original taproom, the Hanoi taproom and the Hoi An Ancient Town taproom the event will include live music, free-flow beer, raffles and more. Some of the attendees will undoubtedly be patrons who have been enjoying Pasteur Street beer for years, while the night might also represent the first sip of a craft beer for some people. Both types of guests represent a good sign of what's to come, as well as a cause for celebration.
Pasteur Street Brewing's website
Pasteur Street Brewing's Facebook Page
+84 28 3823 9562
144 Pasteur Street, D1, Ho Chi Minh City