"MIA is luxurious, MIA is glamorous, MIA is a graceful woman" explains General Manager Linton Borthwick, and therefore, the boutique hotel's elegant rooftop bar contains sleek touches of femininity.
"Everything must start with a story, a concept that comes from knowing yourself," says Borthwick. From day one, the minds behind the boutique hotel looked to draw inspiration from the elegance of wealthy Indochine aesthetics and Saigon's early 20th Century art deco, likening it to a sophisticated woman looking to enjoy the finer things in life. Gin on 8, which opened earlier this fall, adheres to this style while introducing some modern elements.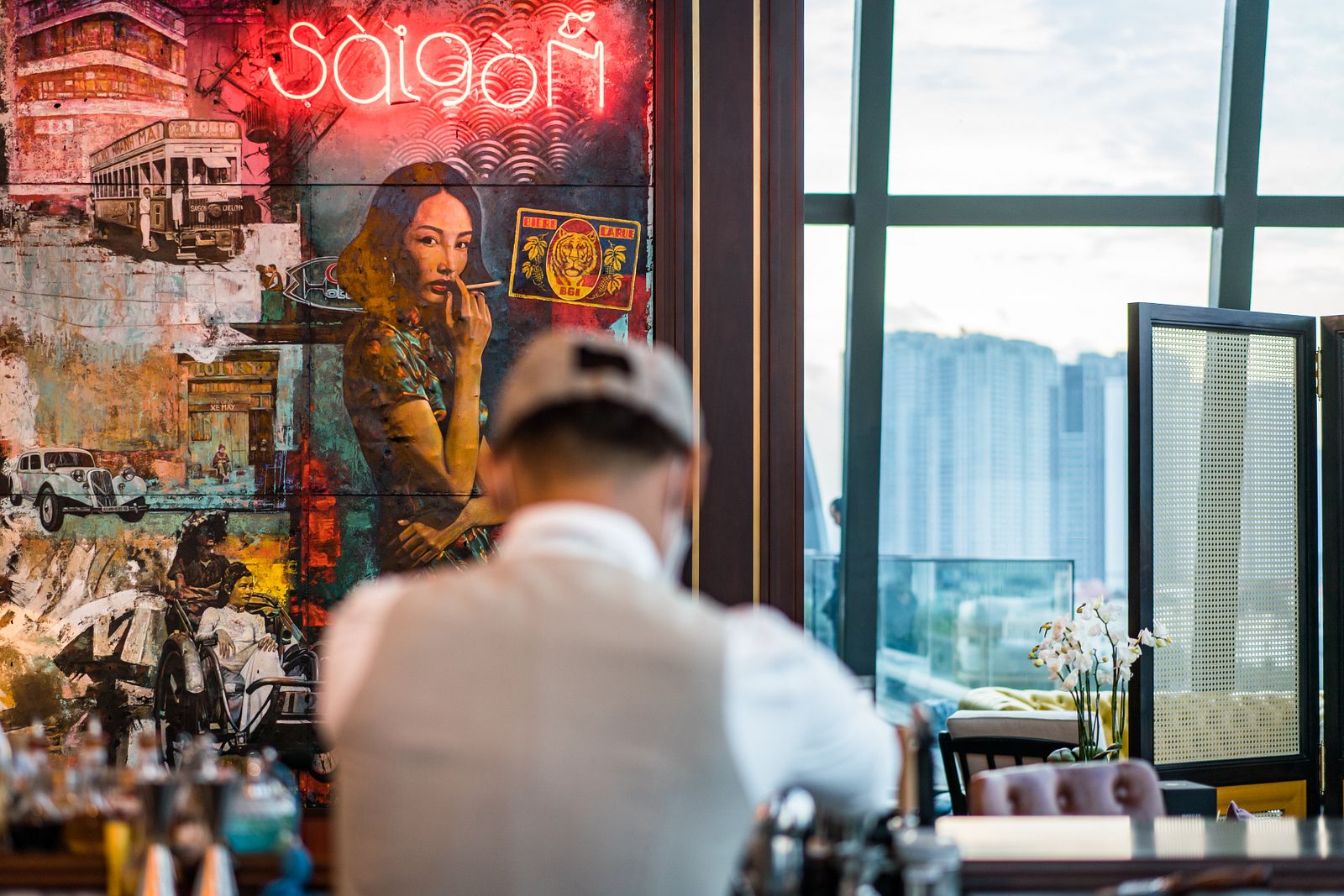 When arriving at Gin on 8, your eyes will immediately be drawn to the stunning pop-art painting by Jerome Peschard at the entrance. Beset by depictions of classic Saigon elements, including street-cars, rickshaws and an old La Rue beer logo, the sultry Vietnamese woman at the center serves as an embodiment of the gin bar as a whole.
Borthwick says the original design for the space was revised to make it more feminine, including introducing brighter colors for the leather couches and chairs and a new pop art carpet, as well as fresh flowers. The electrojazz and swing music playing in the background compliments the vibe of a modern speakeasy.
Of course, one could be forgiven for not noticing all the small details at first because the view from the 8th floor is so captivating. The massive windows offer stunning perspectives up the Saigon River, where the Bitexco Financial Tower rises above the skyline, and down to a bustling dock, while Thanh Da's verdant expanses stretch across the water. The view is especially nice when enjoyed in the fresh air of either of the two outdoor patios. Compared to the interior, whose dark oaks and stately colonial influence create an intimate atmosphere, the lush plants and sleek, minimalist furniture outside make for a more breezy, youthful vibe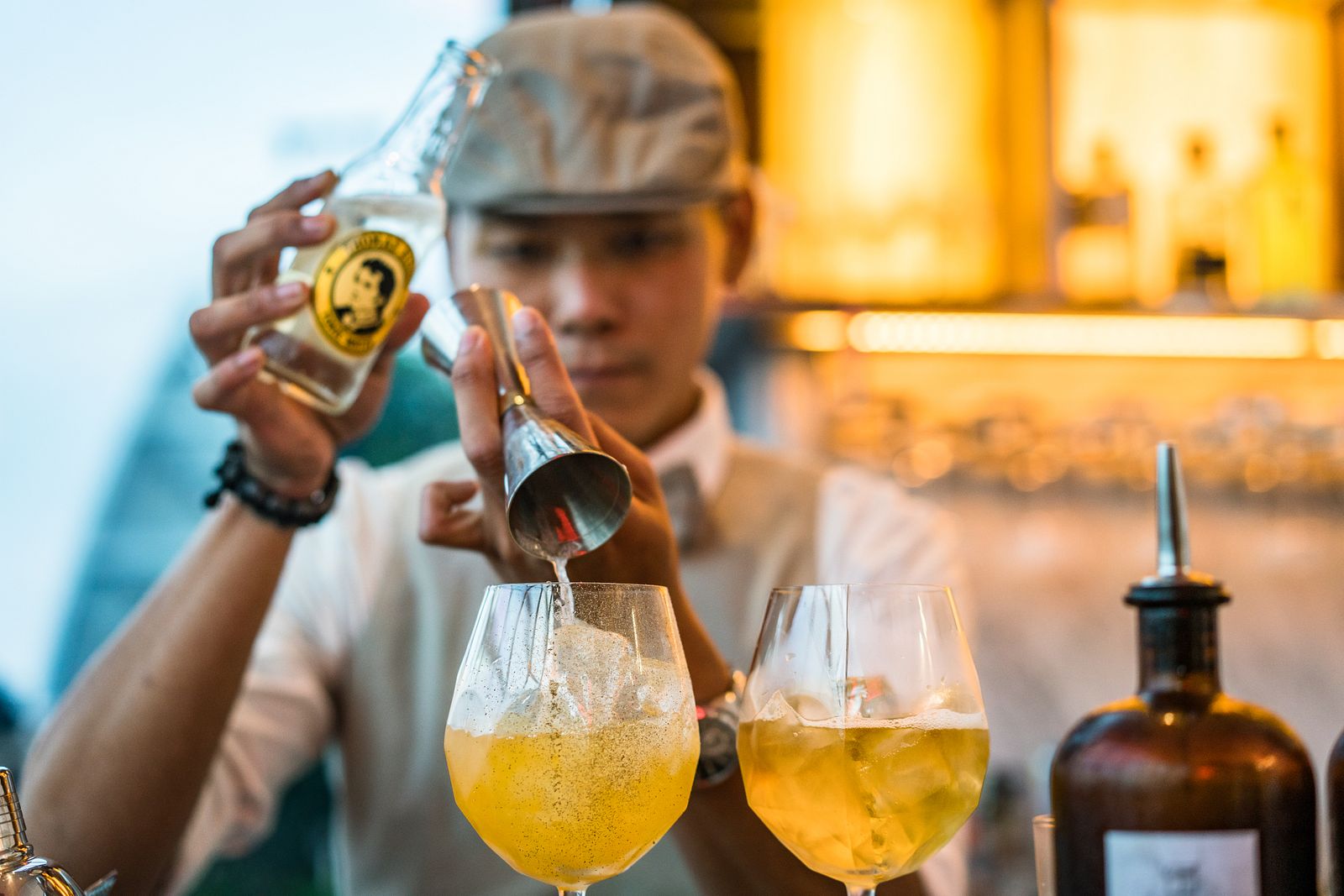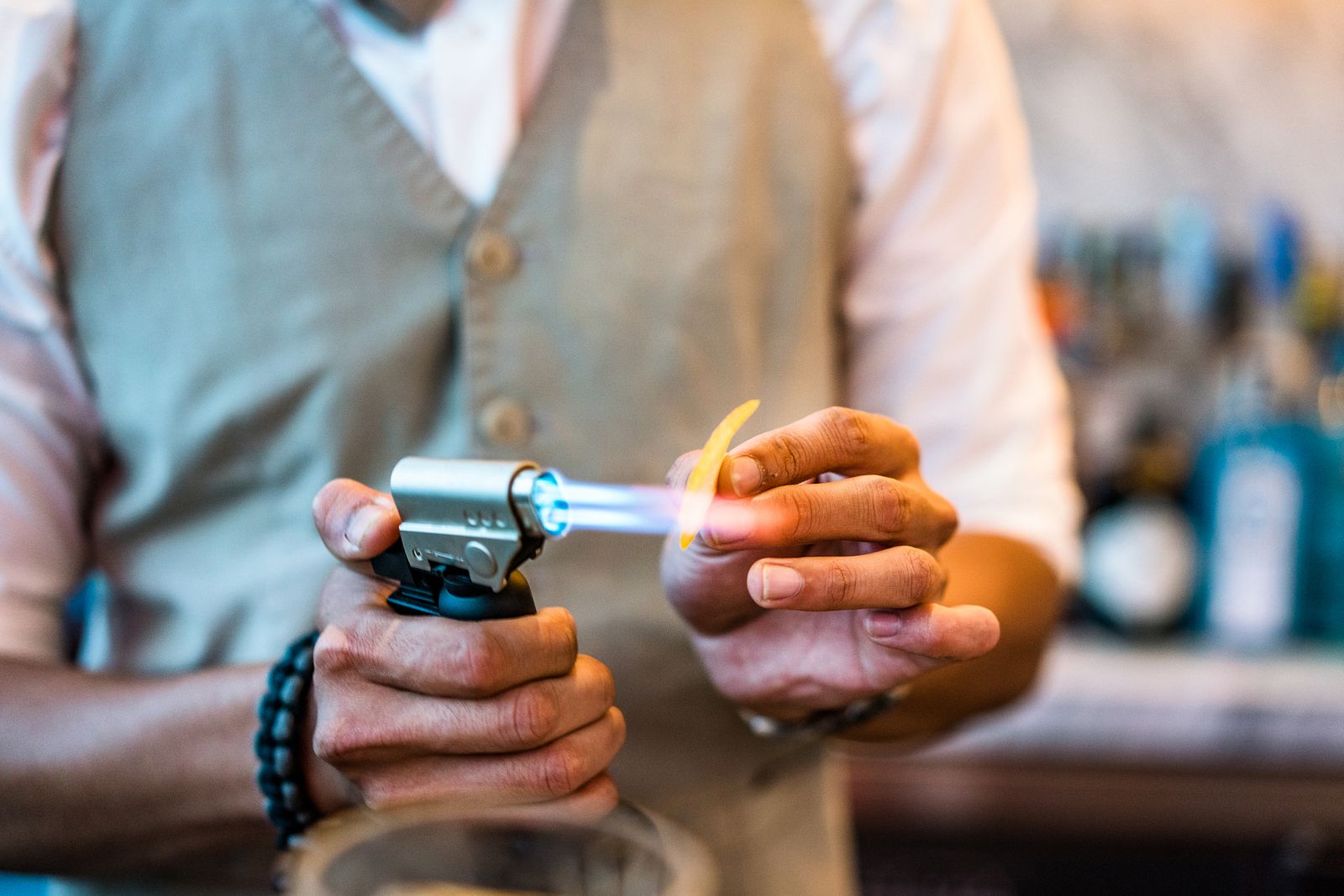 Traditions, customs, festivals, local herbs: when an expert mixologist was asked to design the drink menu, he first sought to get a better understanding of Vietnam to create beverages that coincided with the story that Gin on 8 aims to tell. The selection of cocktails thus takes classic French drinks and gives them an Indochine twist with local herbs and spices. For example, a classic Boulevardier is made with Vietnamese coffee, two types of local pepper and Buddha's hand peel while palm sugar, pineapple, while basil are added to a classic Green Beast invented by Charles Vixenat in Paris.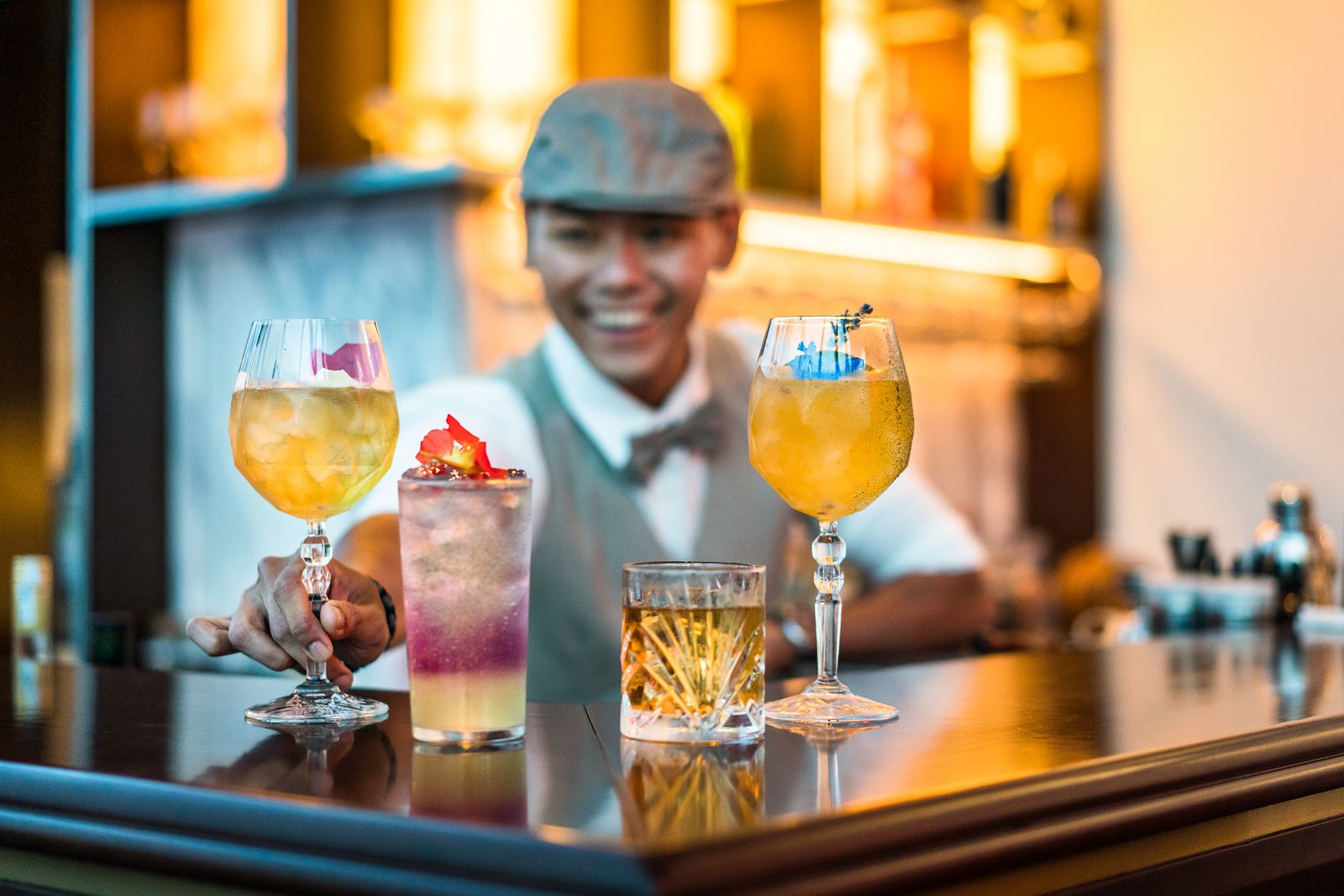 Each signature cocktail is accompanied by a description that relates to Vietnam's history, such as "The Love story of Langbiang," which references Vietnam's classic romantic tale; or France's influence on the country, as in "Beaux-Arts," which references the important school that was instrumental in the development of Vietnam's modern art. The unique drinks are joined on the menu by more traditional offerings and a wide selection of imported spirits and wines. Given the lounge's name, it should be no surprise that the gin list is especially long. Borthwick says that gin makes sense because the light alcohol is perfect for the balmy climate, mixes well with tropical ingredients, and never goes out of style.
Gin on 8's cuisine contains a similar blend of inspirations while allowing for some elevated comfort foods. The cheese platter, for example, includes tamarind sourdough, while the baby calamari tempura has a dash of local flavor via smoked pepper aioli. Every bar needs to have hamburgers and wings, but Gin on 8 adds some of their signature style with gruyere cheese melted on the former and a curry glaze for the latter.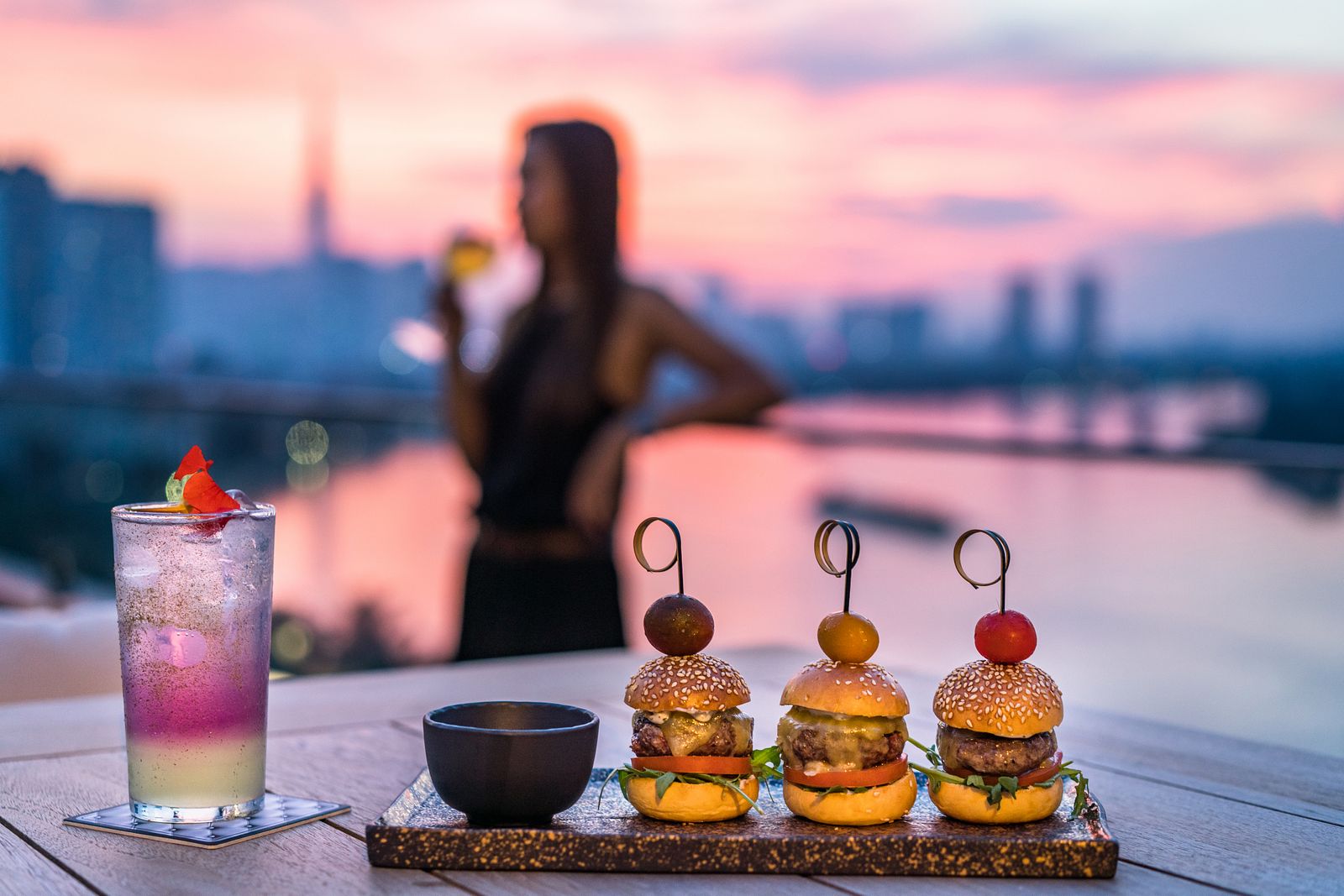 Opening a new venue during a global pandemic has been difficult for many businesses, but Gin on 8 has been able to navigate this reality thanks to its strong local support. "People like having nice things, that's what Mia is," Borthwick says. But, he adds, "nice things don't always have to be expensive," as evidenced by some of the specials, including Ladies Nights on Wednesdays and Gin Nights on Fridays.
The Saturday champagne special means it is actually cheaper to sip on a bottle of bubbly with the tremendous view at Gin on 8 than it would be to do at home. Gin on 8 also has a happy hour that extends from 6:30 to 8pm, directly following the happy hour at MIA's riverside dining kitchen from 5 to 6:30pm. This makes Gin on 8 an ideal place to go for a before or after-dinner drink.
Saigon has no shortage of sleek, stylish bars with their own stories to share. But thanks to its reliance on gin, magical rooftop views, and meticulous Indochine design, Gin on 8 is telling one that is definitely worth listening to.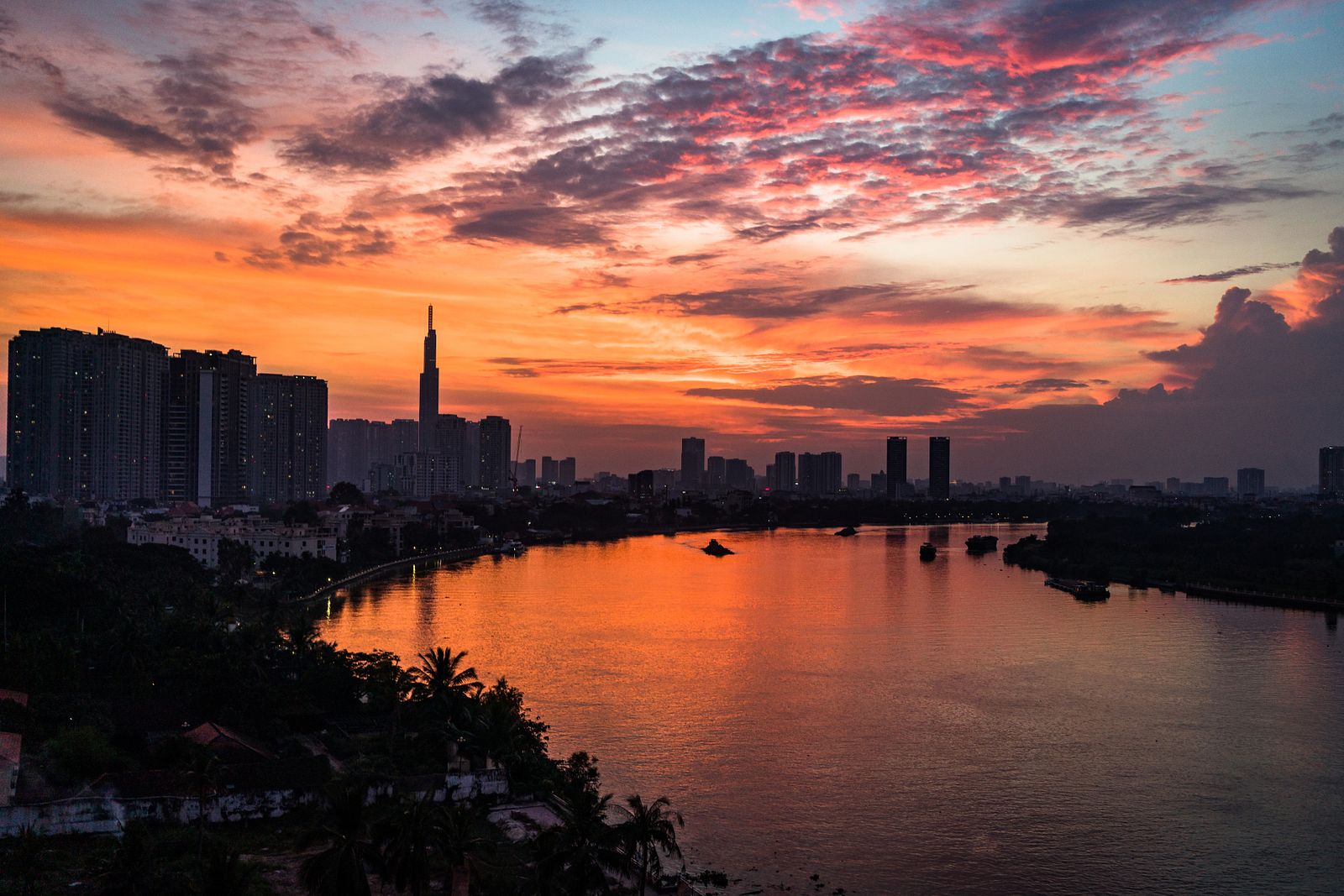 +84 28 6287 4222

Gin on 8 |No. 2-4, Street 10, An Phu Ward, District 2, HCMC