Looking to expand on its sterling reputation for delicious seafood, the popular dinner buffet served at the Sheraton Saigon Hotel and Towers' Saigon Café has expanded its offering of indulgent dishes from around the world.
Juicy lobsters, oysters, Norwegian salmon sashimi, shrimp, "catch of the day" fish, fresh baby octopus, calamari and up to six types of snails made on the spot to diner's preferences have made Saigon Café a busy destination for years. Not content to simply maintain this standing, however, they recently decided to expand their international and grilled items to appeal to younger guests and also to give regular customers something new.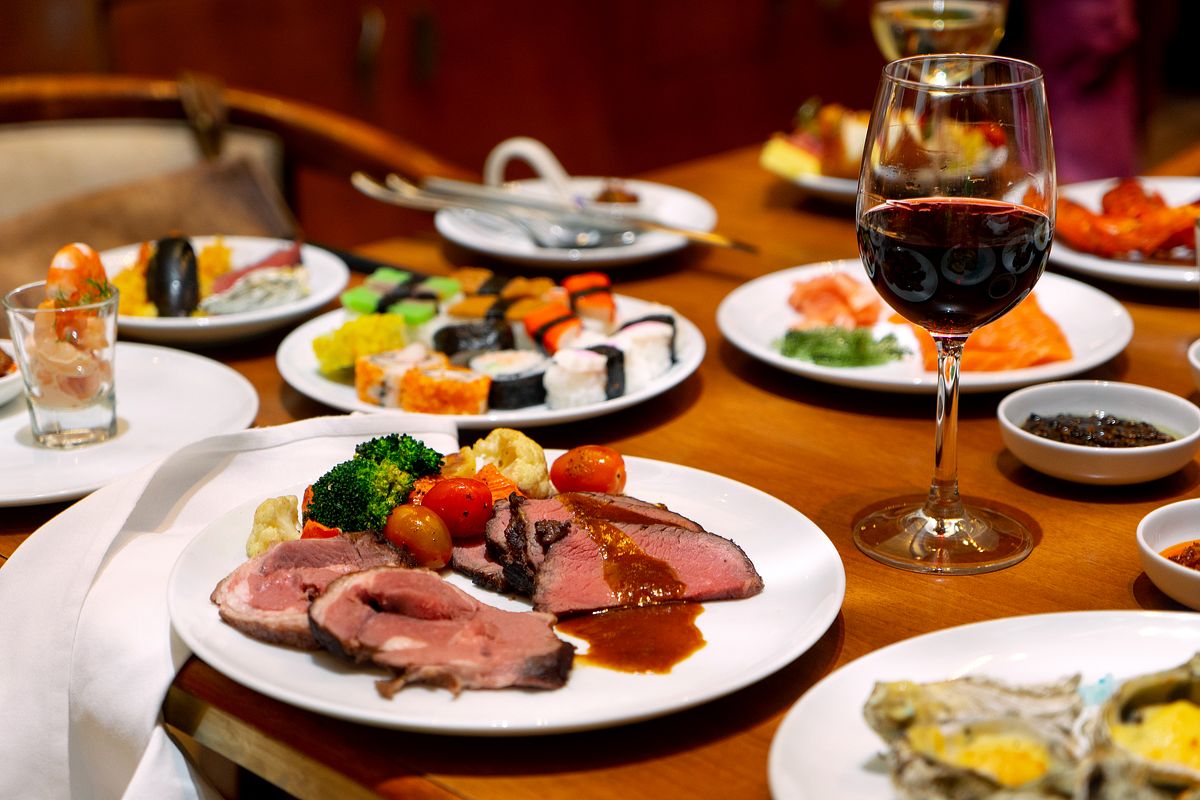 Joachim Textor, the Sheraton Saigon's executive chef, is the ideal man to lead the change. The German native has experience in restaurants all over the world, including Switzerland, Dubai, China, the Philippines, and even aboard cruise ships. At each stop in his long career, he picked up new techniques, ingredients and dishes. Over a cup of coffee last spring, he explained to Saigoneer all the fascinating places he has been, and the tidbits he learned along the way.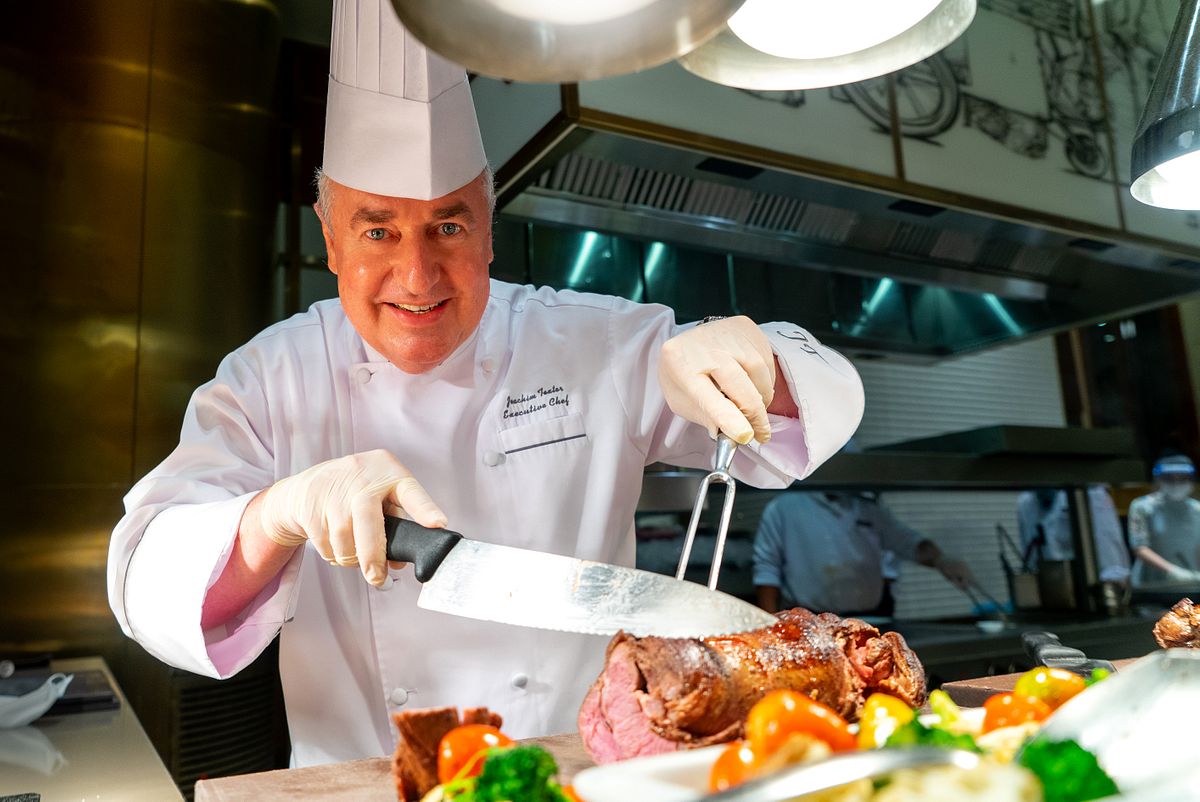 At a restaurant in Dubai, Textor first encountered a bright green sauce bursting with fresh cilantro and parsley that perfectly complemented sea bass. That South American chimichurri sauce quickly became one of Textor's favorites, and he was eager to bring it to the Saigon Café when he arrived early last year. He has thus added it to the vast array of sauces he uses for the restaurant's new BBQ station, hot pot station and Paella.
When it comes to beef, pork, lamb and duck, the quality of the meat is paramount. Working with a variety of suppliers and trusting his vast experience, Textor and his highly trained team roast, grill and barbeque a rotating selection of meats alongside a staggering selection of sauces that add a special touch to each cut of meat. During our dinner, we enjoyed an especially savory steak with a rich sauce and boneless lamb that practically melted off the fork.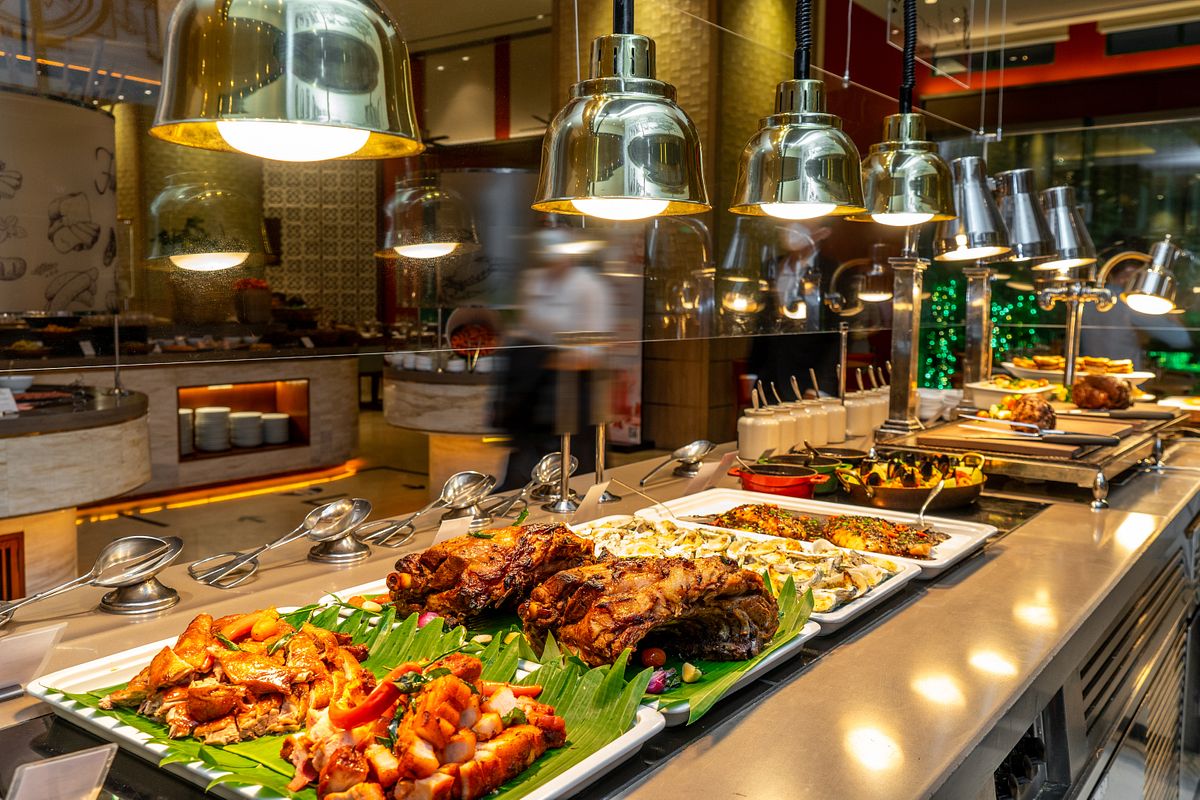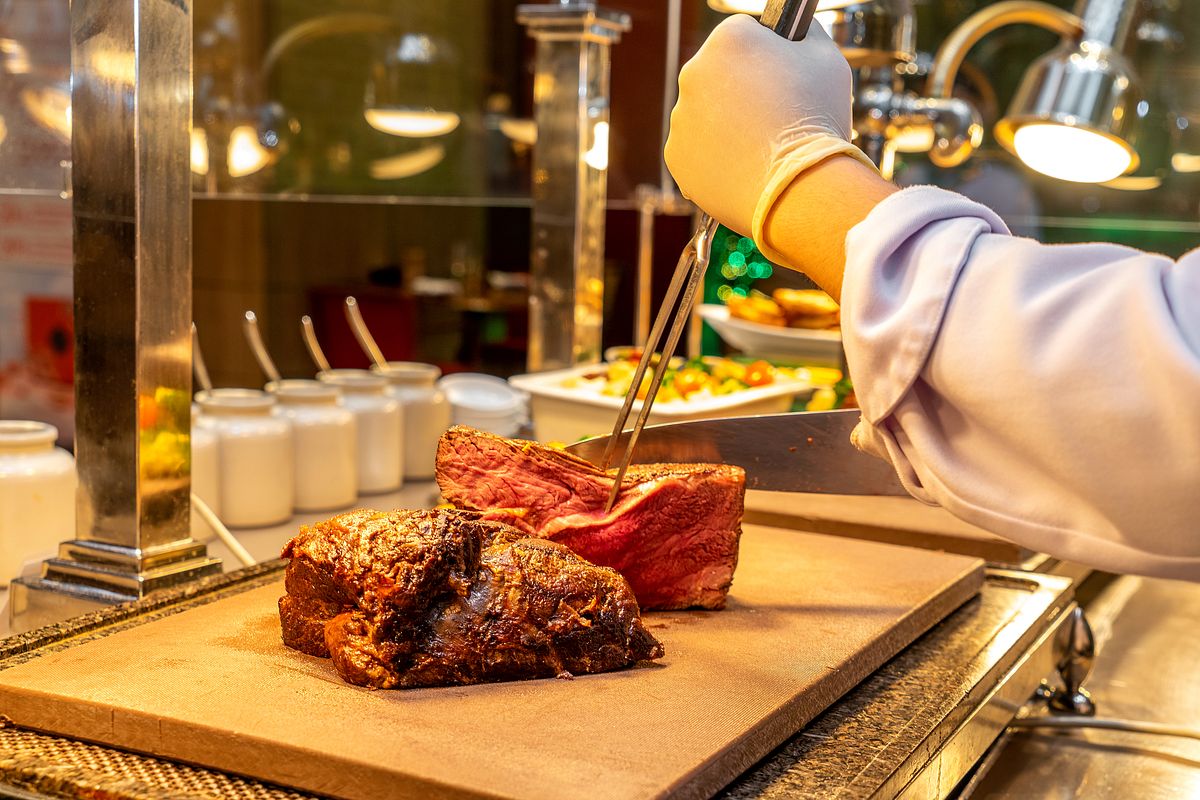 Watching the chefs prepare and serve the meat added some extra entertainment consistent with the restaurant's aim to make the dining experience more interactive and exciting. On some evenings, this involves a chef traveling between tables with special seafood paella to serve guests, along with an explanation of what makes the traditional Spanish dish so unique. Elsewhere, diners can marvel at the great flames leaping up from a wok filled with butter, garlic and the local snails as they are prepared to order. Visitors take part in the action as well, such as at the self-service cocktail station that offers the ingredients for a rotating schedule of beverages.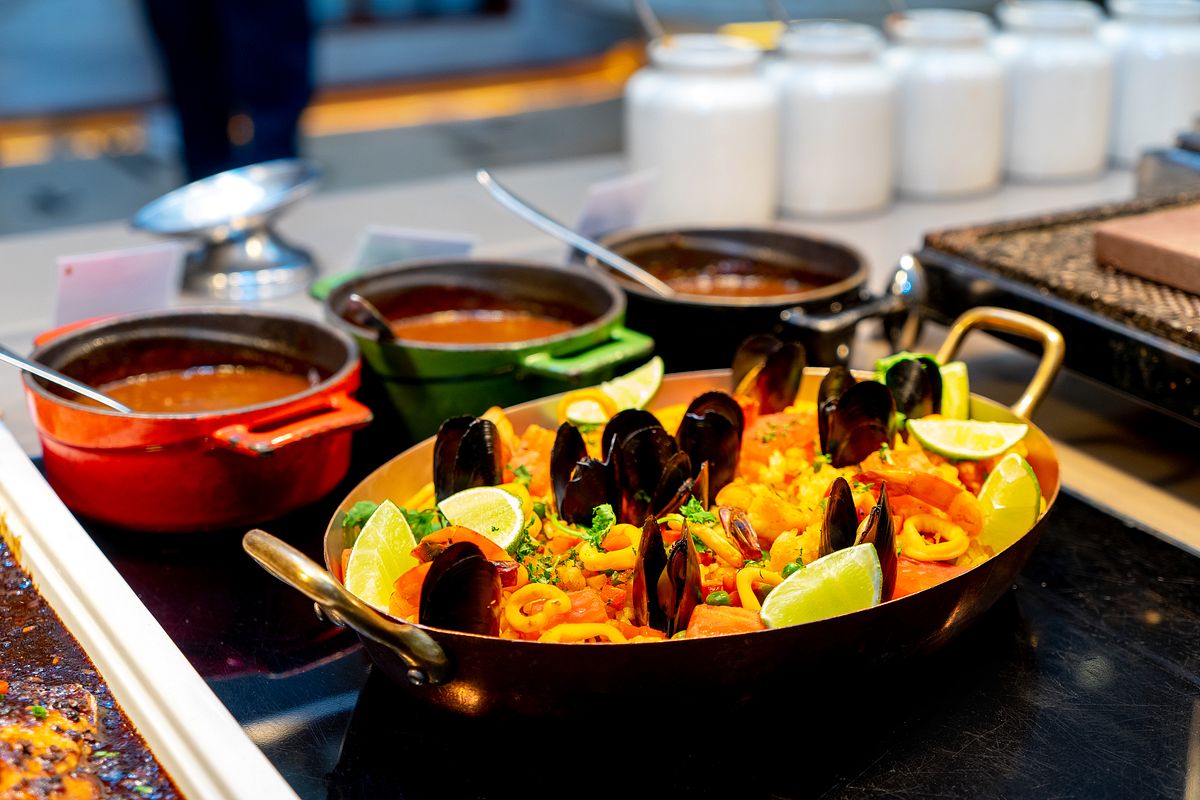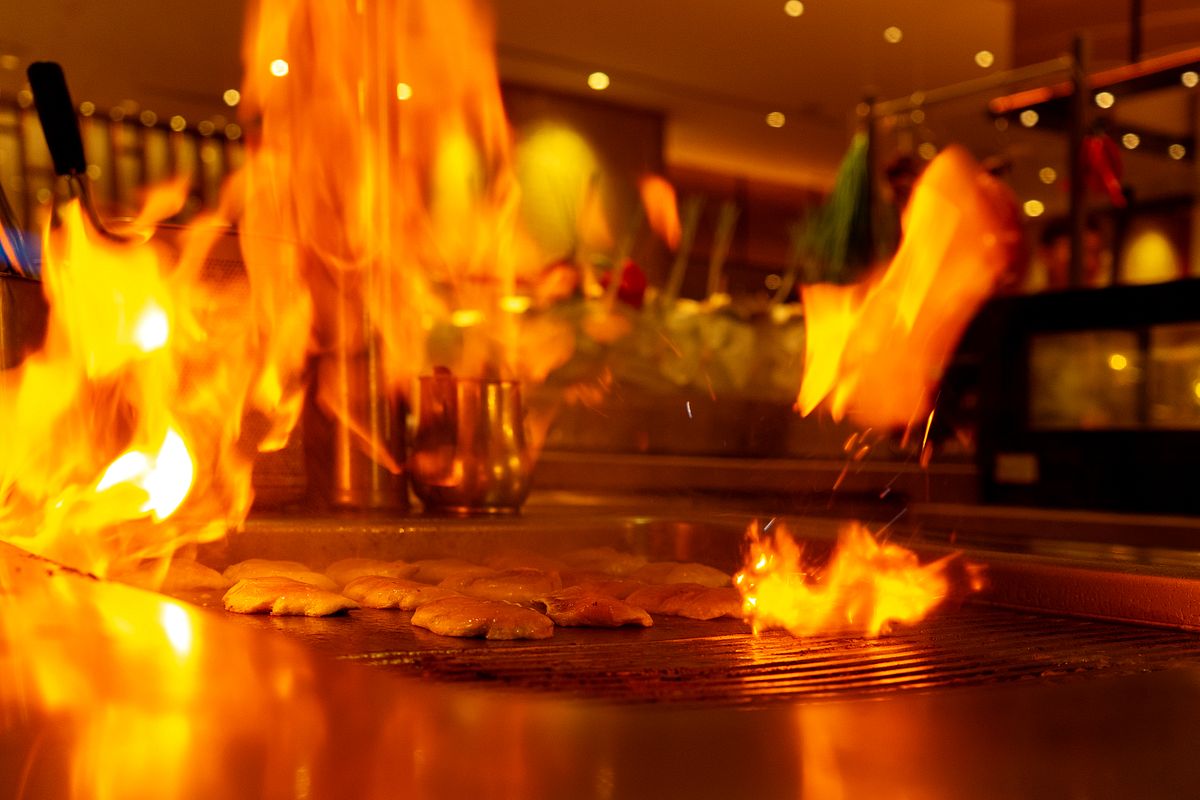 While the seafood at Saigon Café remains a standout, it too has undergone changes. Because of travel restrictions, restaurants in Vietnam have understandably shifted to cater more to local palates, which means clearing out space for a seafood hotpot station. Fish, squid, shellfish, octopus and even stingrays await on beds of ice, ready to be flame-grilled on order. This new format joins the already-robust robust seafood selection which includes baked oysters Rockefeller, fresh oysters, steamed prawns, mussels and a variety of clams. It is always interesting to observe what people gravitate towards at a buffet, and the Nha Trang oysters accompanied by shots of vodka proved to be especially popular.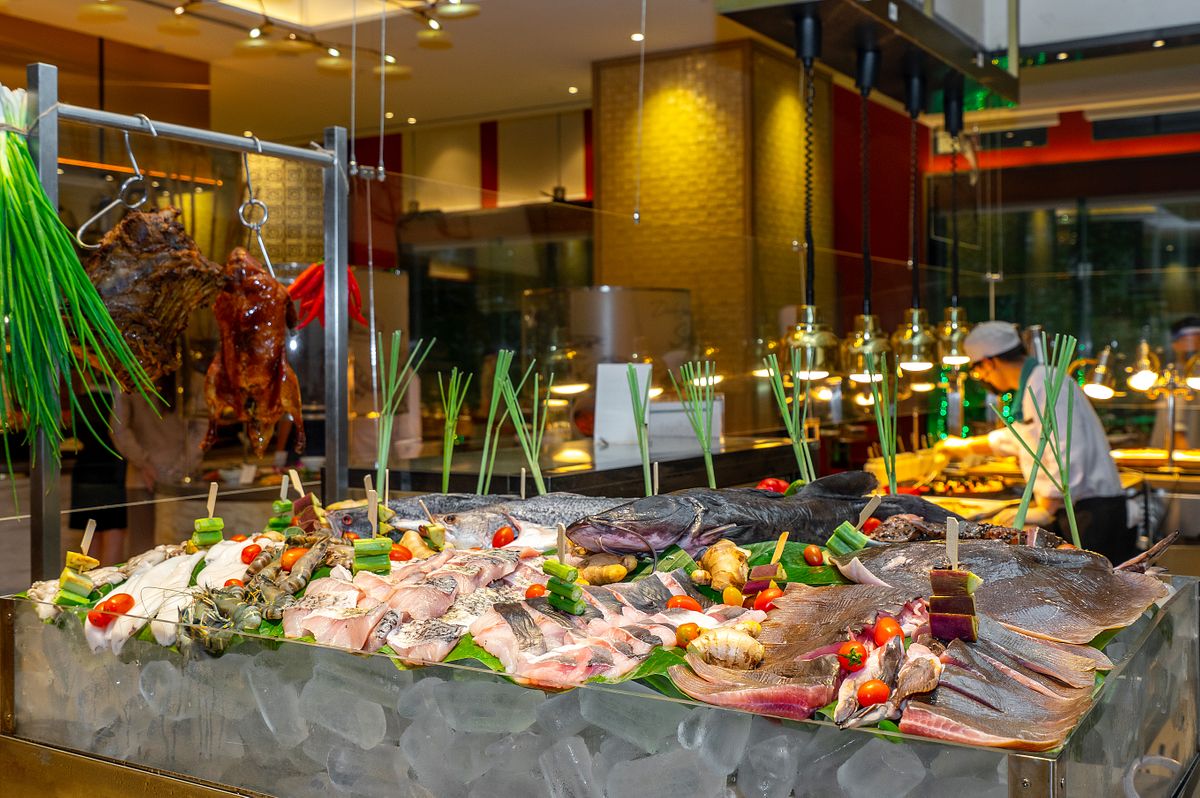 The International Buffet aims to have something for everyone, and in addition to the new carving station and hot pot area, new recipes have been added. Accompanying the cold cuts and cheeses are breads made in-house by hand daily following some of the chef's traditional German recipes. These include a lye soda roll, baked kibbbled rye rolls served in a mini clay pot, an earthy health bread that boasts a pleasant scent of tumeric, carrot and freshly grated ginger, and Italian focaccia.
A wide range of refreshing Thai seafood salads supplies a refreshing, healthy touch to the rich meals, and a rotation of Indian food, a tempura station and sushi help provide even more variety so that every member of even the largest groups will find a great number of dishes to try. Moreover, flame-grilled pizza, fried chicken, spring rolls and classic bowls of Vietnamese noodles are perfect for any children that may be picky eaters.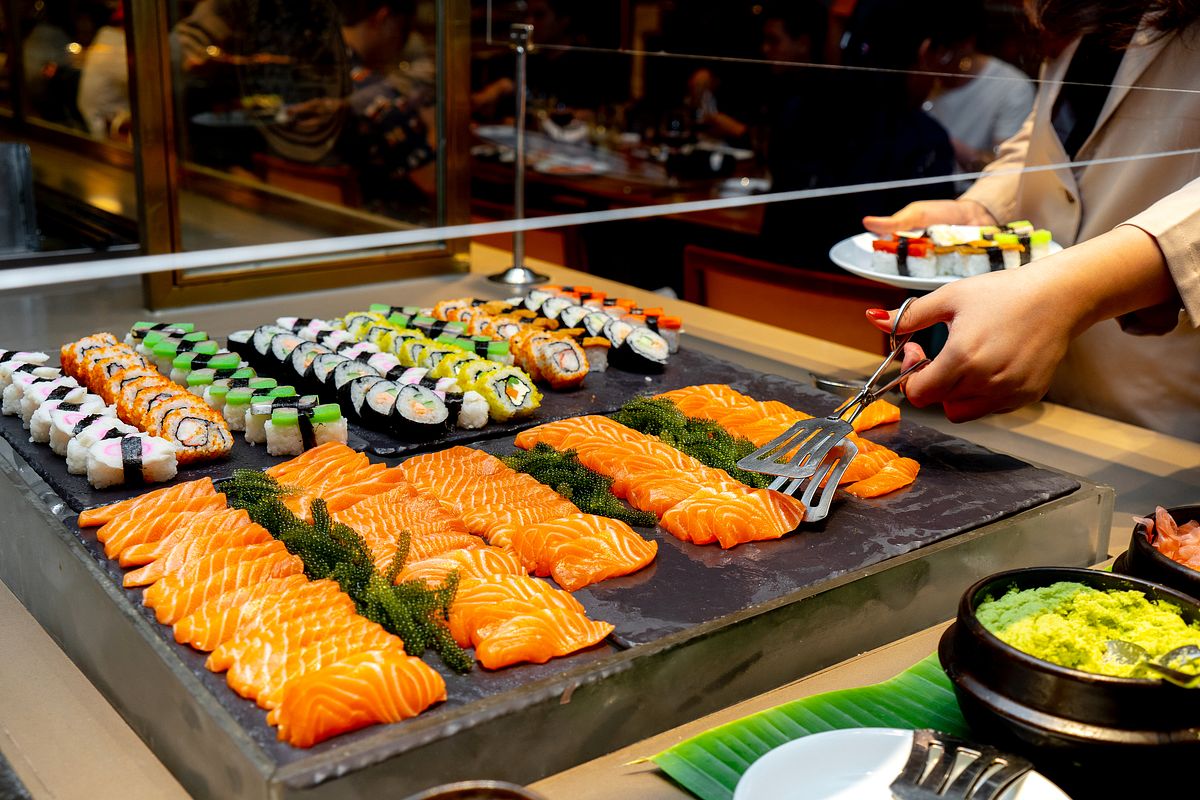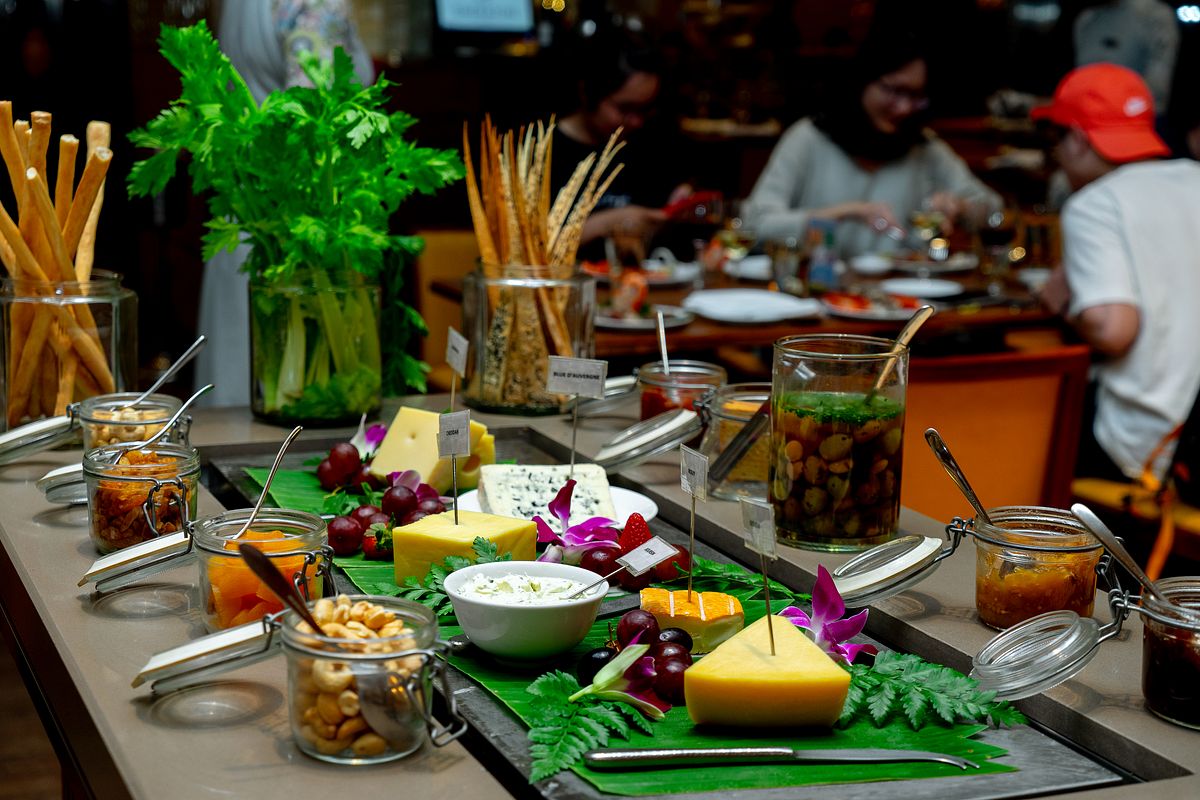 The Saigon Cafe's sleek decor and warm ambiance elevate the entire dining experience. The spacious room has enormous windowed walls that overlook Dong Khoi, and new decor adds a little color and class to any evening. During our Monday visit, within minutes of its 6pm opening, families and business groups arrived, and the room remained lively all evening as new dishes were constantly brought out and tables enjoyed leisurely meals. The occasional laughter that rose above the clatter of silverware set a warm and comfortable mood.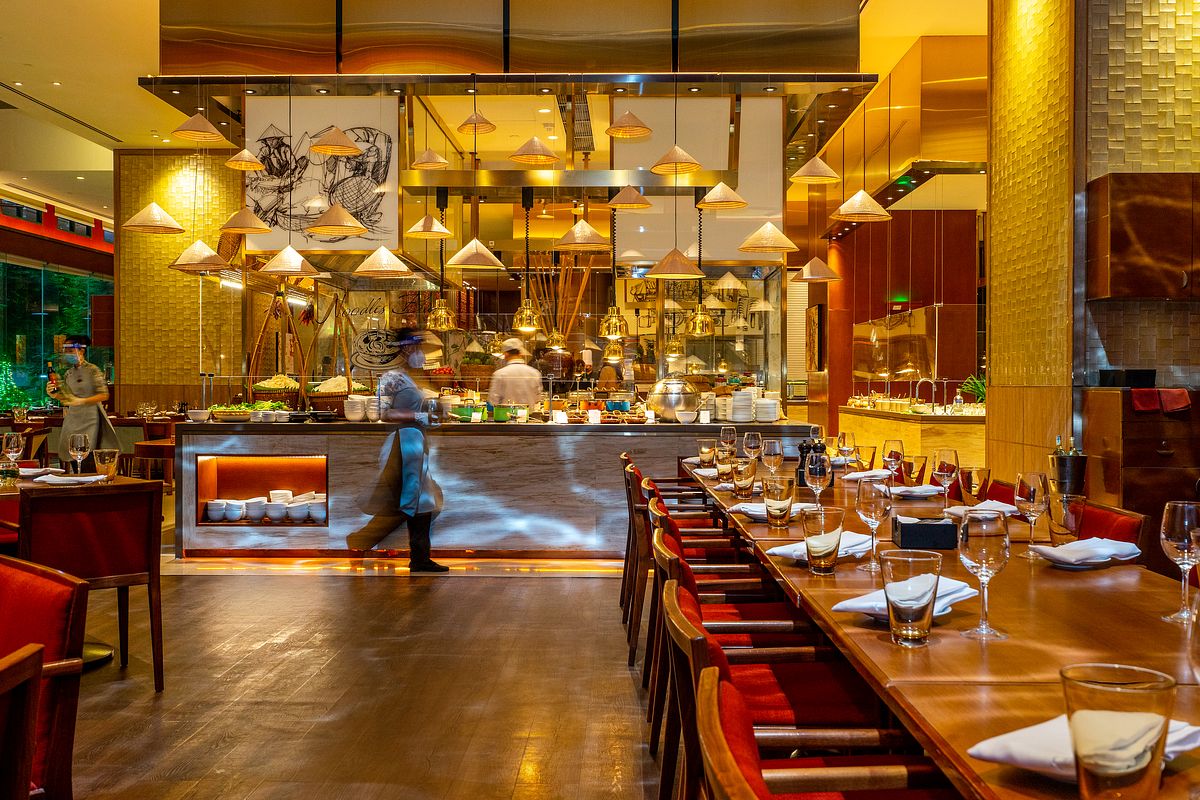 Considering the limits on international travel, as well as increased local interest in global cuisines, Saigon Café's increased emphasis on international items makes perfect sense. The famous restaurant's ability to maintain the quality of seafood that earned them their reputation while innovating the experience sets a prime example of how restaurants in Saigon can continue to provide top-notch meals.