You may have noticed the elegant space filled with refined architectural details, inspiring furniture, artwork and fresh flowers. The sunlight-graced scene has been used as the background for numerous photo shoots by various influencers, brands and models in Saigon. But like many locales used for posts that appear on social media, you wouldn't know where you could go to enjoy them yourself without being told.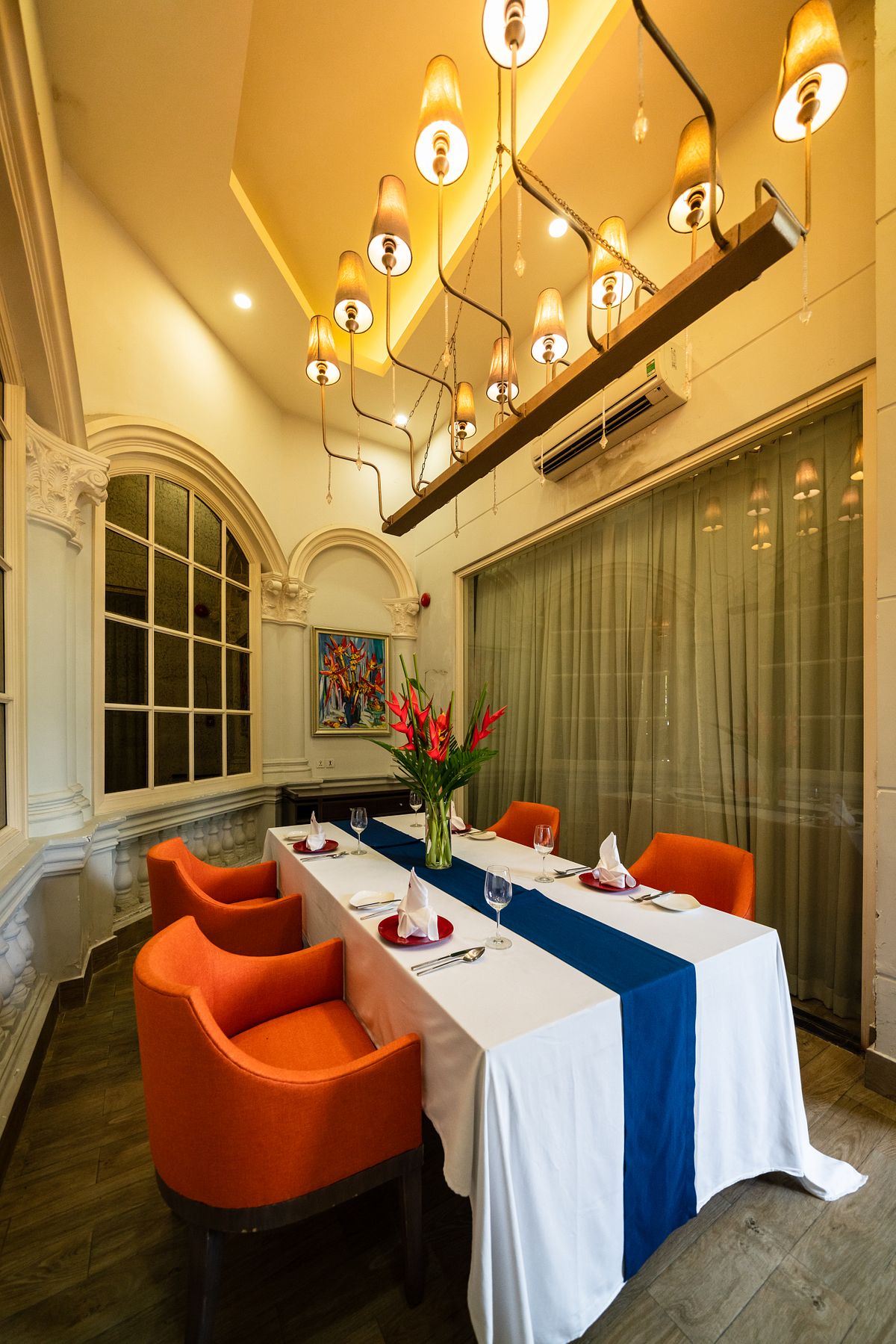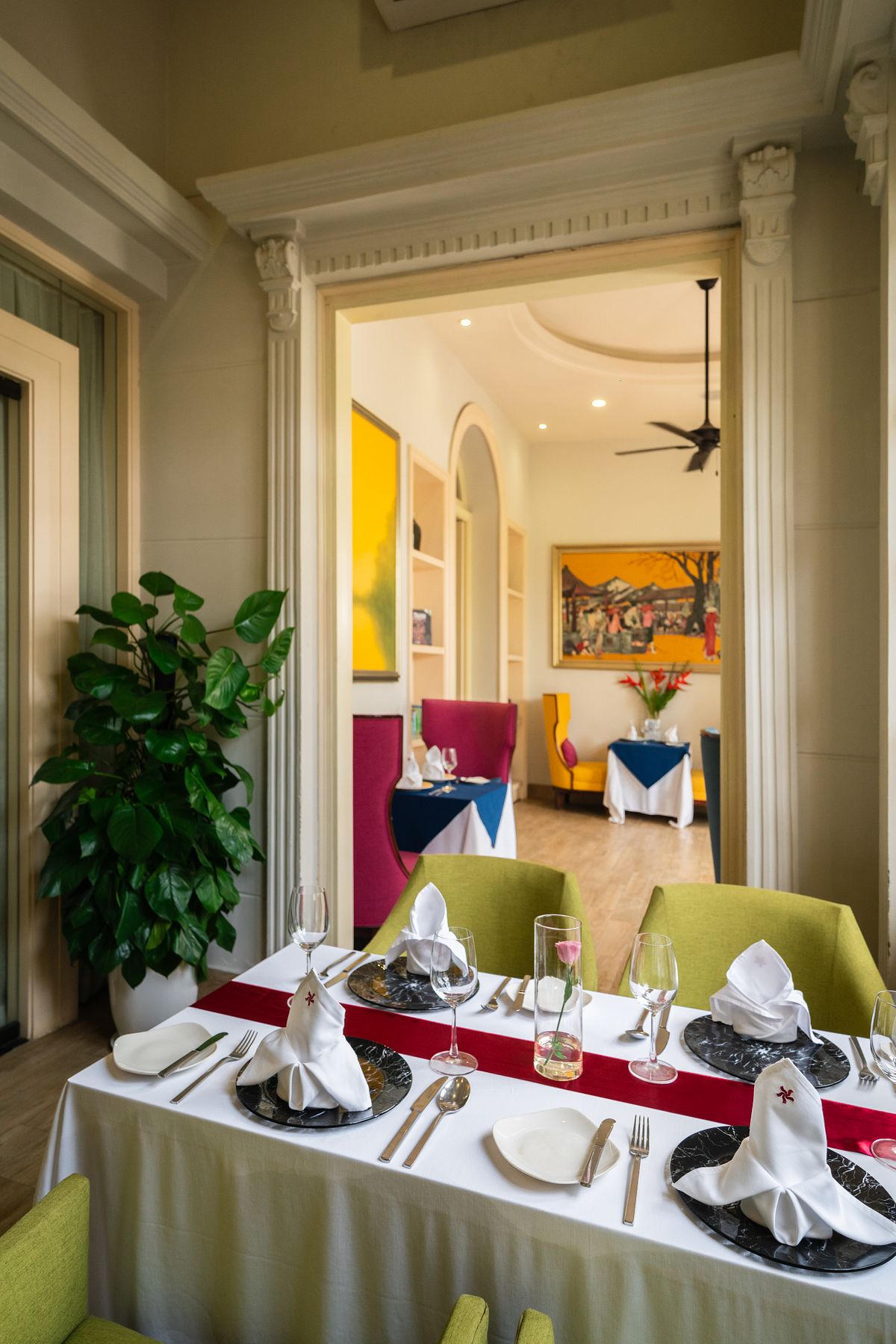 Since opening, Villa Song, a boutique hotel in Thao Dien, has catered to Saigon residents in search of restful staycations, out-of-town guests wisely avoiding the busy central districts and locals stopping by for a meal with an excellent view of the Saigon River. With the introduction of its The Parlor at Villa Song, the hotel is offering a new way to not only savor a setting that has attracted celebrities aiming for the perfect snapshot but also experience an exclusive meal showcasing the restaurant's most acclaimed dishes. The space is also being utilized to benefit the city's burgeoning hospitality industry via training courses.
Whether it's an indulgent breakfast featuring eggs benedict and freshly-brewed coffee, sunset cocktails accompanied by snacks, or a multi-course meal that balances the best of Vietnamese specialties, upscale Western standards and authentic Asian dishes, Villa Song has quietly earned a strong reputation for its consistently stellar food and beverage. The Parlor at Villa Song allows the experienced chefs to take it up a level and let their culinary skills shine.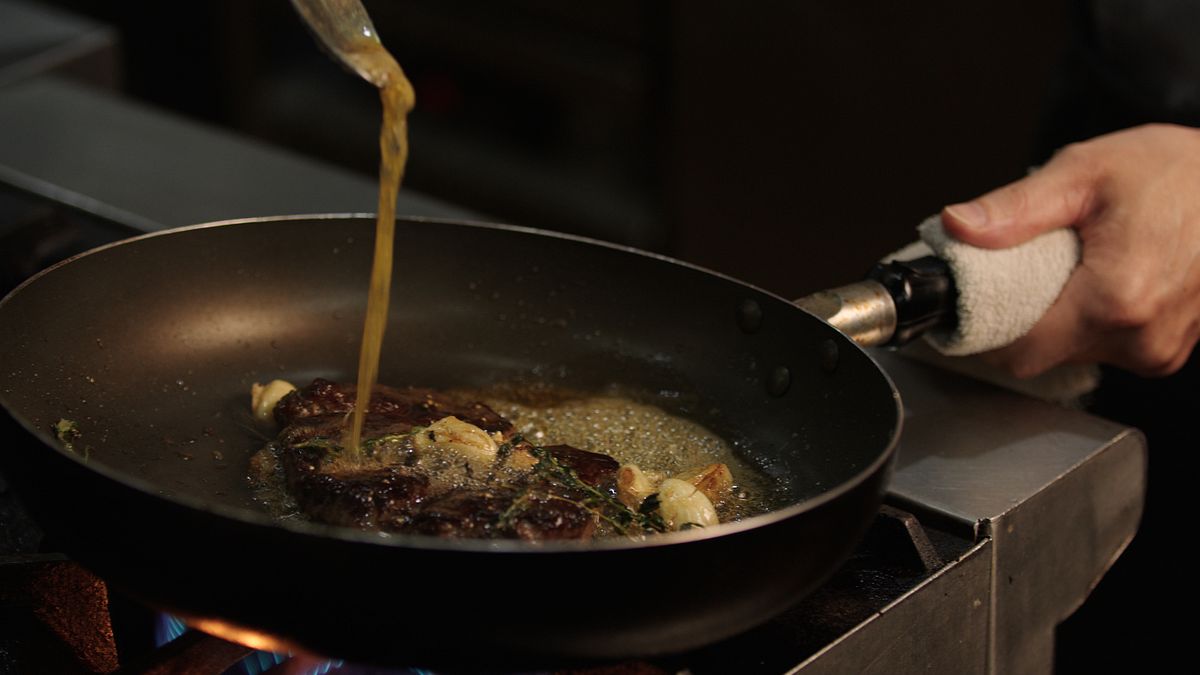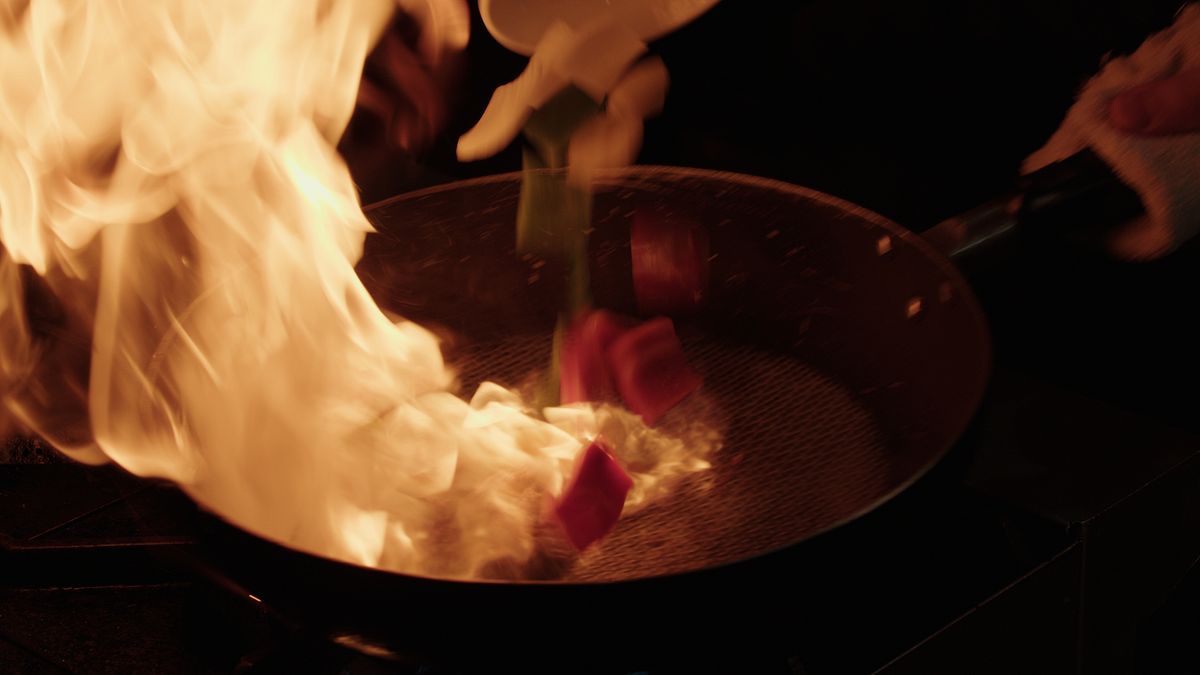 With anywhere from three to seven courses, the menu for The Parlor at Villa Song is always changing. Dishes are selected based on what items are proving popular amongst regular diners at the restaurant, what trends are emerging in the culinary world and what seasonal items are freshest. Such a system not only encourages guests to return to find out what's new but ensures that whatever comes out of the kitchen will be of the highest quality.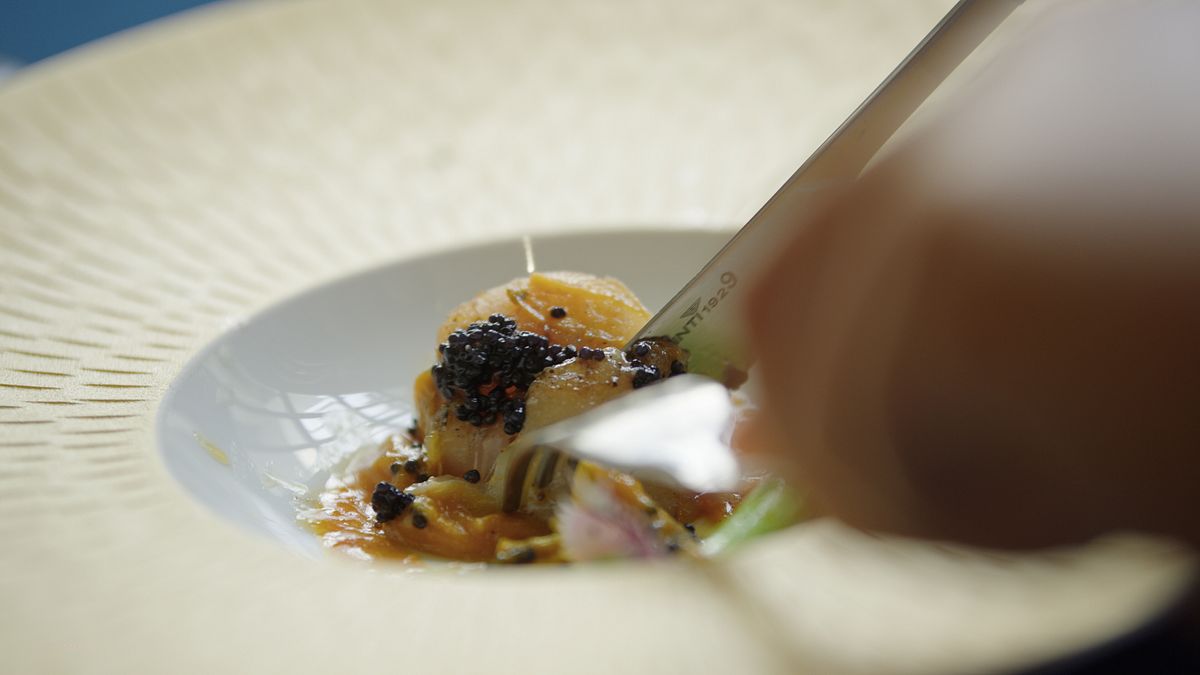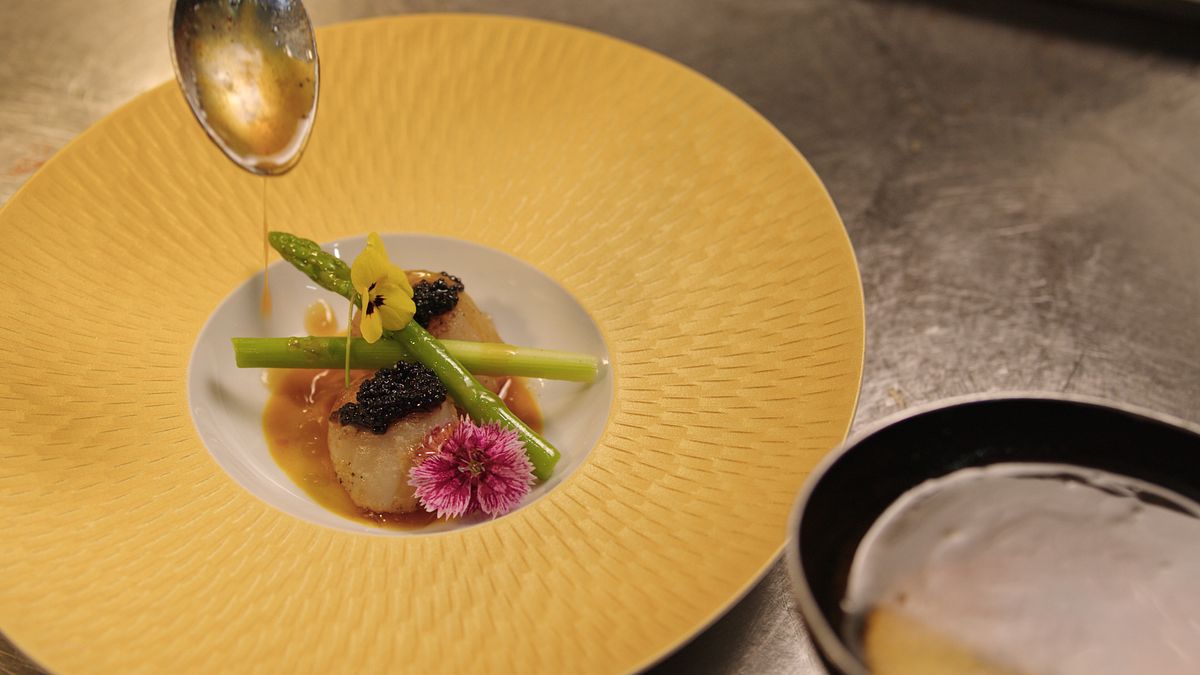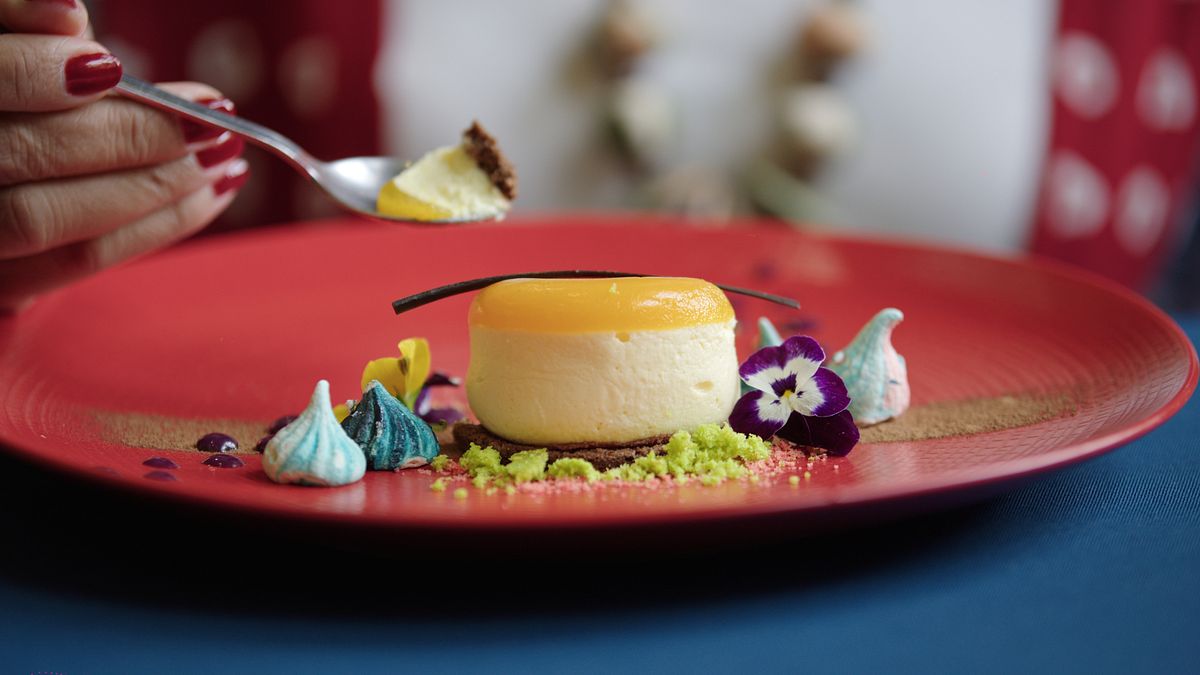 Villa Song occupies a beautifully maintained villa and the charm and grace of the structure, coupled with the original artwork and meticulously groomed plants, explain its popularity as both a place to stay for a few nights or come to enjoy a meal and rest by the pool. The Parlor embodies this timeless serenity while achieving an extra element of intimacy. When seated on the comfortable chairs surrounded by warm, cream-colored walls in the comfortably chilled room, it's easy to focus on the dining experience and the people sharing it with you.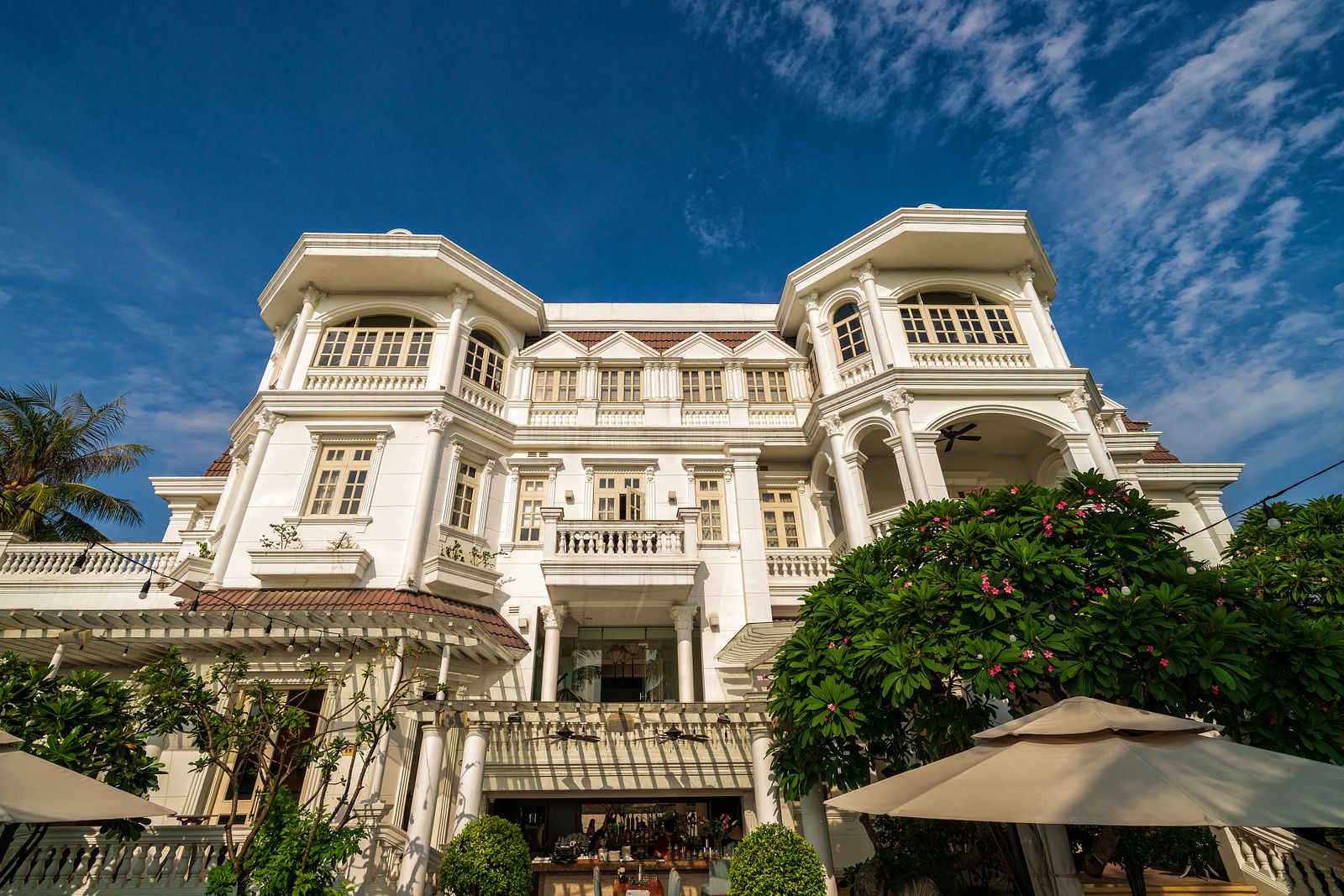 The same care and selectivity paid to the food and environment extends to the wine. A large walk-in wine cellar stands directly off the dining area and guests can watch their servers go in to find the perfect bottle to pair with each course. The staff receives extensive training on precisely which styles and vintages to suggest and how to accurately describe their flavor profiles.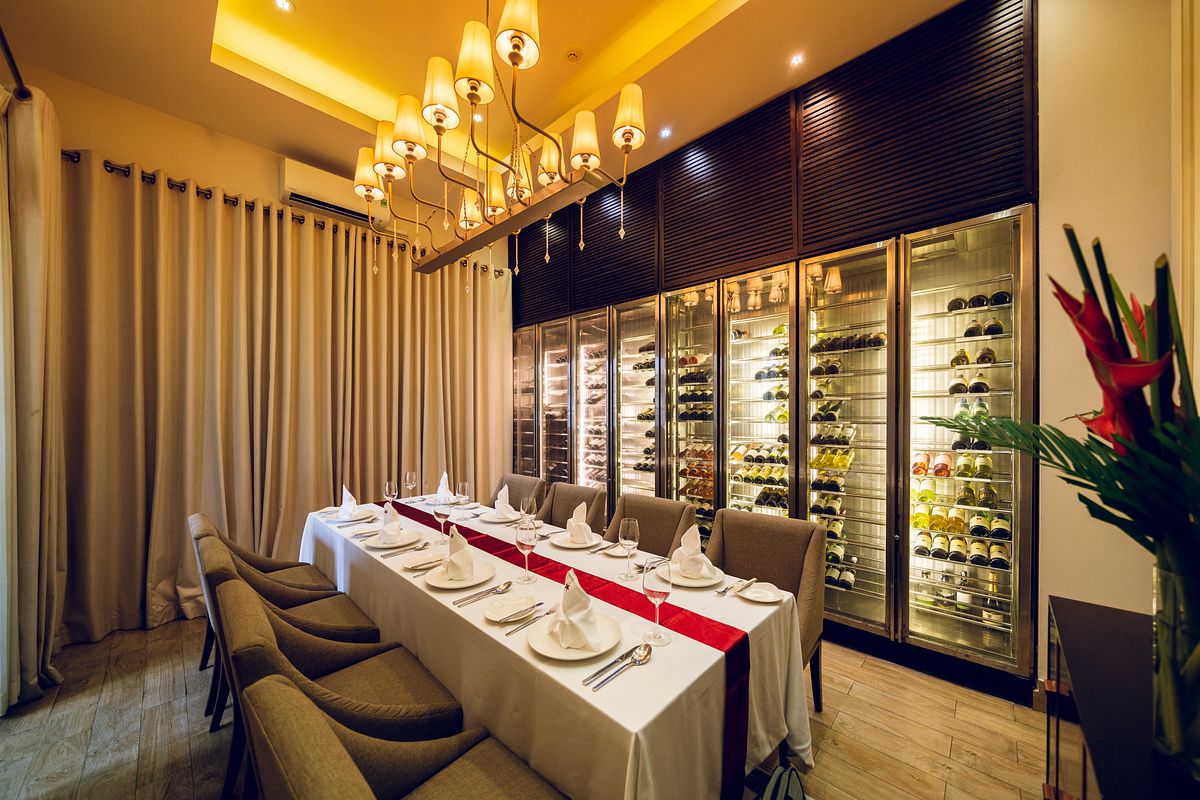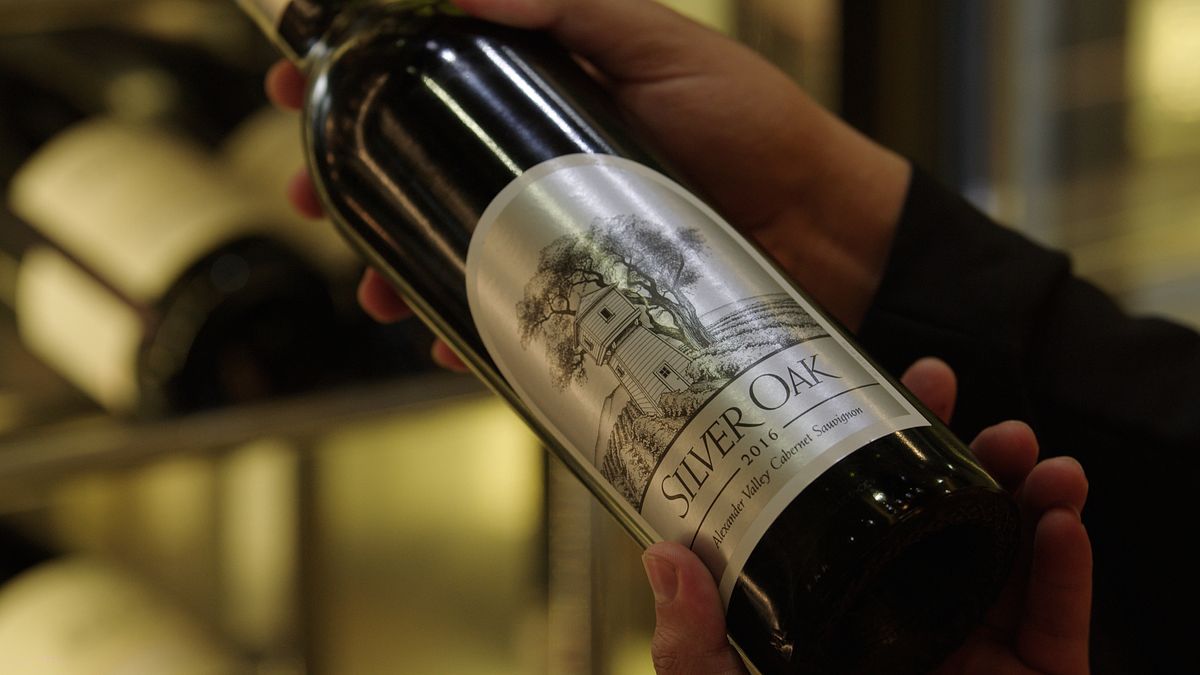 Detailed training is provided on far more than just wine, however. Villa Song aims to have all its staff able to perform according to the highest standards for serving, table-setting and service. This commitment to hospitality education benefits more than just Villa Song. The Parlor space hosts courses open to the community in response to the great demand for motivated, well-trained and experienced restaurant and hotel employees. As more fine dining establishments and boutique hotels and resorts open in Saigon, individuals in search of new opportunities and managers seeking to educate their staff are on the rise. Thus Villa Song leads special courses butler and concierge masterclasses dedicated to a variety of skills including dining and service etiquette, menu creation, wine pairing and practical upscale service tasks. Interested parties can contact the hotel to learn more about the regularly held luxury experiences.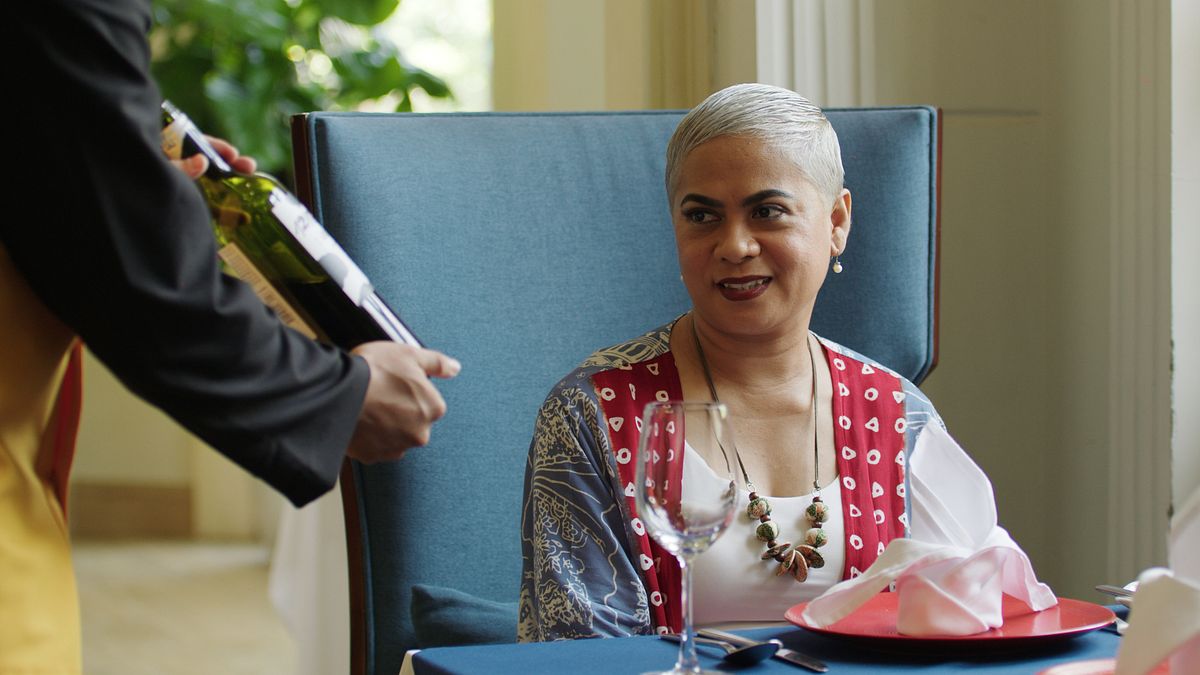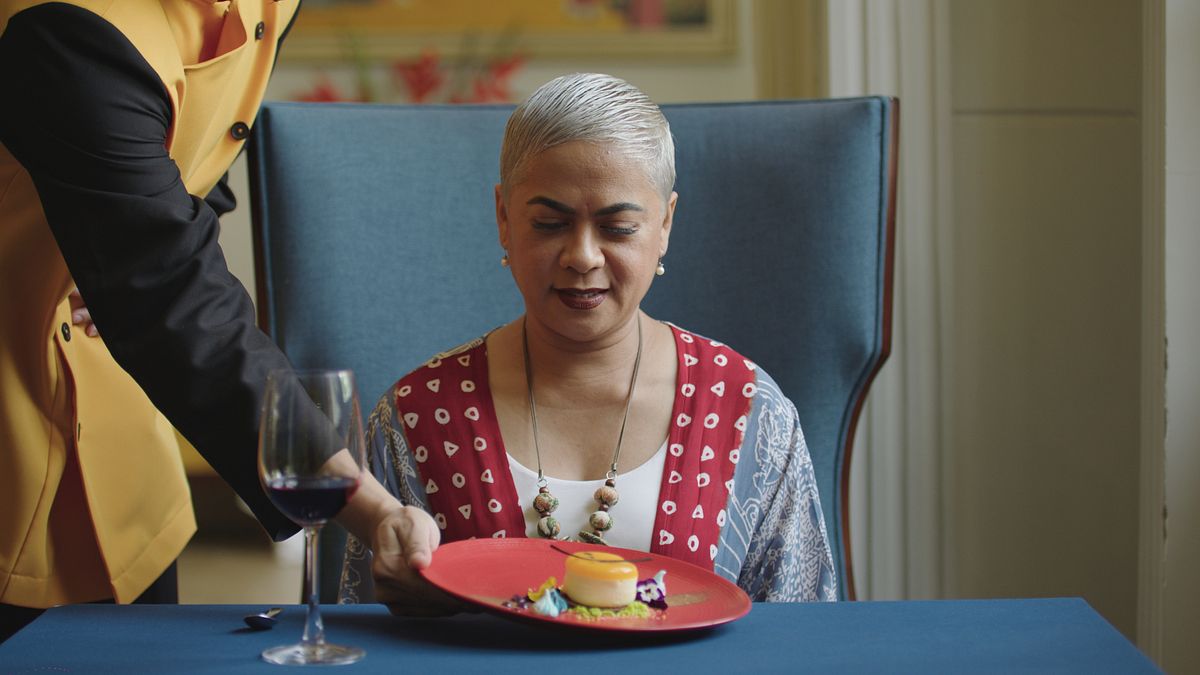 Saigon's dining landscape is an intriguing confluence of novelty and tradition. Many diners gravitate toward whatever is new and unique while also remaining interested in the styles and standards that have defined luxury for centuries. The Parlor situated itself at the nexus. The concept of intimate dining spaces that feel like private dining rooms in an old mansion is becoming quite popular while high-quality steak, seafood, soups and pasta served with carefully selected wines will never go out of style. Anyone looking to experience the trend while also having the opportunity to take a few selfies should consider a trip to The Parlor at Villa Song Saigon.
028 3744 6090
Villa Song Saigon | 197/2 Nguyen Van Huong, Thao Dien, D.2, HCMC