While relatively unknown in Vietnam, King Cake is one of the most popular holiday desserts in the world.
King Cake dates back to Roman times and, as with anything that is more than 2,000 years old, its origins are shrouded in myth and legend. The sweet, circular pastry was first invented in what is now modern-day Spain and France and eaten during the winter season, perhaps because it resembles the sun, which people worshiped during Saturnalia. It soon became associated with the Catholic celebration of the Epiphany (12th night) which falls on the 6th of January and honors the gift-bearing kings who visited Jesus after he was born in the biblical story underpinning Christmas. On this day, and in the weeks leading up to it, people all across Europe eat regional versions of King Cake, making it one of the most cherished holiday traditions.
Regional Varities
The flavor, texture and shape of King Cakes vary widely across countries. In France, three main versions exist, including galette des rois, which is comprised of flaky layers of folded puff pastry with a center filled with frangipane or apple. In the south of France, bakers sell crown-shaped brioche with candied fruits in the middle. This version is similar to the Spanish roscón de reyes, which is topped with candied figs, quince or cherries that resemble the jewels on a king's crown.
The Portuguese call their King Cake bolo rei and occasionally add nuts; Bulgaria's banitsa contains soft cheese; and in Greece, sometimes custard replaces bread dough entirely. In New Orleans, Americans interpret it differently by adding bright purple, gold and green dye to the dough and a thick layer of icing, as well as recent wild experiments that involve sausage, bacon, matcha, cocktail mix, chocolate and even crayfish. Eaten slightly later in the year in accordance with Mardi Gras, Vietnamese immigrants to New Orleans have opened bakeries that now serve some of the most popular versions in the city.
A Dessert with a Prize Inside
While their ingredients and recipes may all be different, each King Cake contains a special non-edible item baked inside. When first invented, bakers would put a bean in the cake and the person whose slice contained the bean would be considered "king for a day." In some cases, a household slave who discovered the bean would even switch places with his master for the day.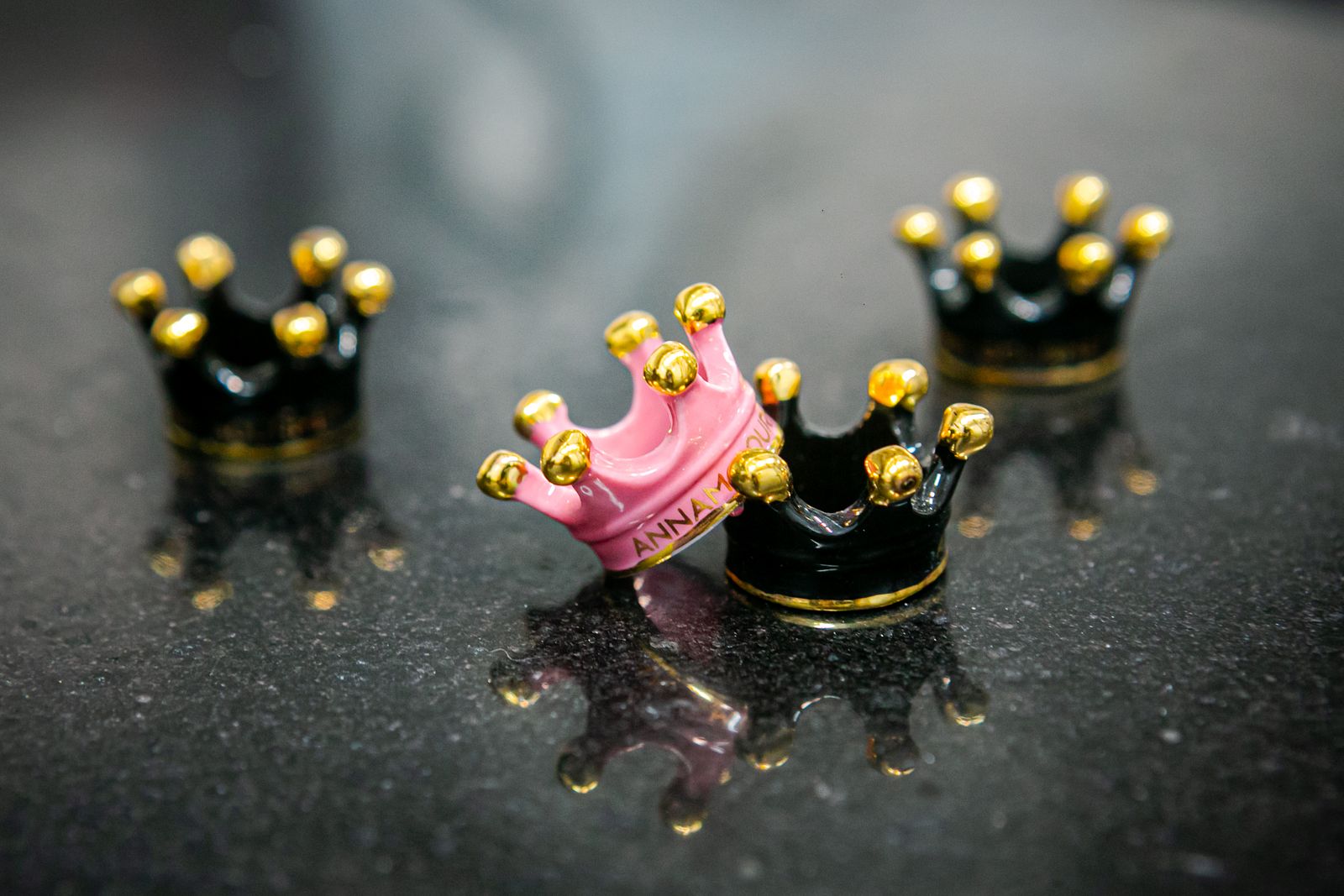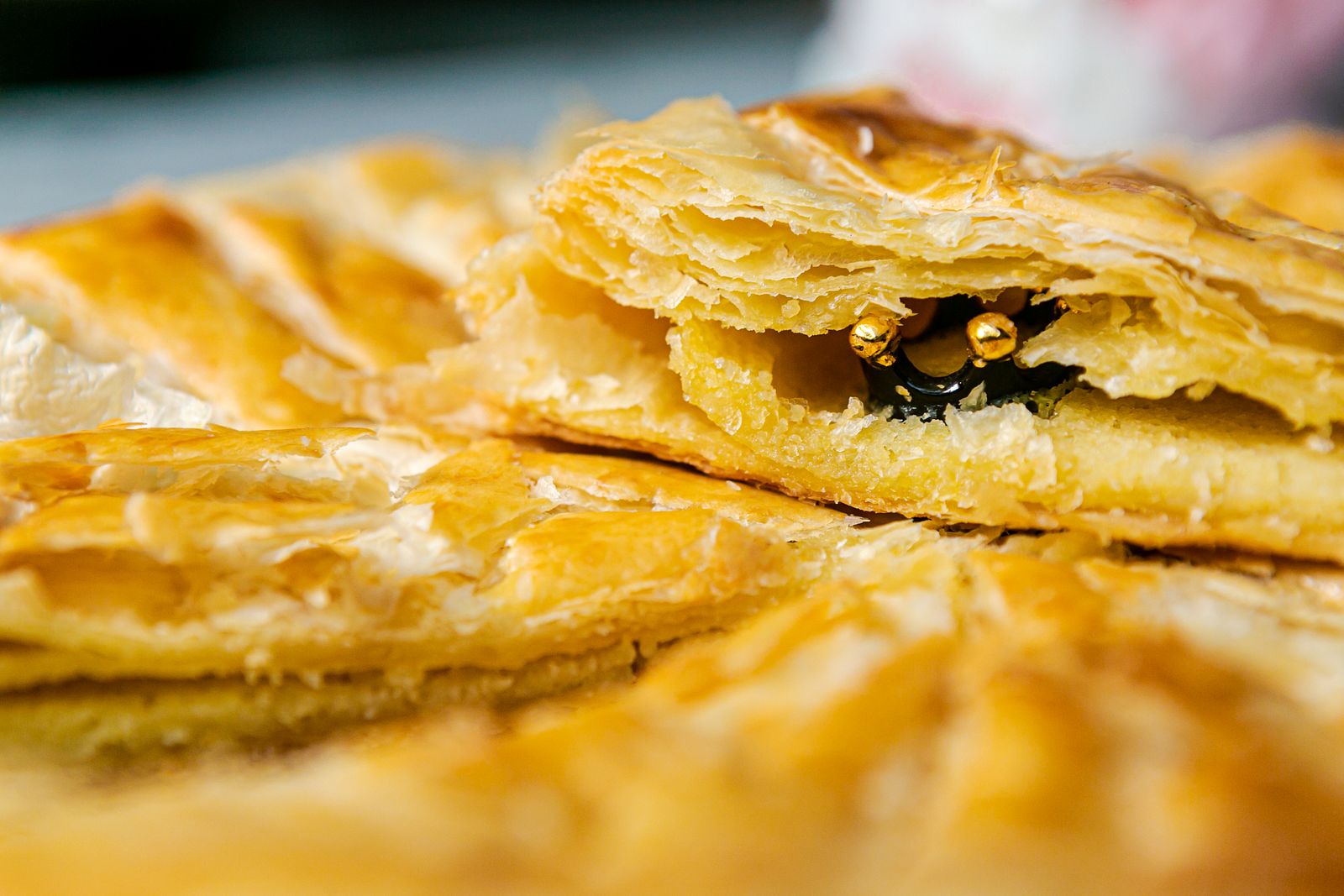 Over time, the bean has been replaced with first porcelain, and now plastic or metal figurines shaped like people, animals, buildings and even manga characters. Known as fève, or "bean," in French, some of the unique and handmade varieties have become highly sought-after collector's items. In the Americas, plastic baby Jesus figures are favored in a further nod to the cake's religious connection.
Different cultures today award different privileges to the person whose slice of King Cake contains the small figure. For some, it brings the promise of good luck in the coming year, while in the United States and Spain whoever gets it is obligated to pay for next year's cake.
A Peek into the Baking Process
As interesting a history as King Cake has, and despite its global popularity, it can be incredibly difficult to find in Saigon. Thankfully, Annam Gourmet, the ever-popular grocery store that specializes in international foods and ingredients, began making it last year. Saigoneer visited their District 2 bakery earlier this month to see exactly how their King Cake is made.
Annam Gourmet bakes a French-style galette des rois using simple but carefully selected ingredients, including imported butter. The entire baking process takes up to five hours because the dough needs to be sufficiently chilled before the skilled bakers can carefully fold it to ensure the delicate layers of puff pastry achieve an almost paper-thin quality. The rich almond notes of the frangipane in the center adds a pleasant, sweet moistness to the buttery pastry.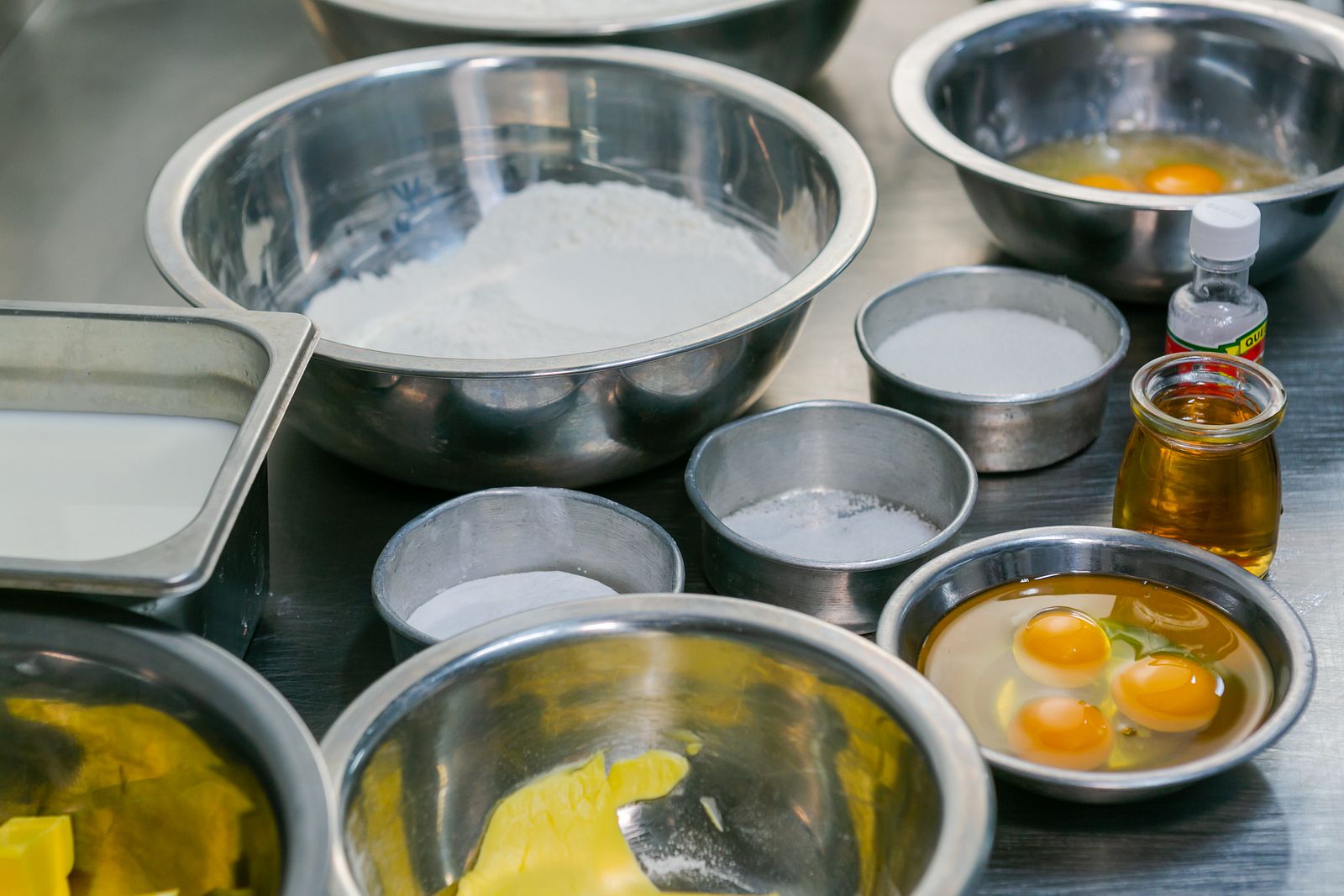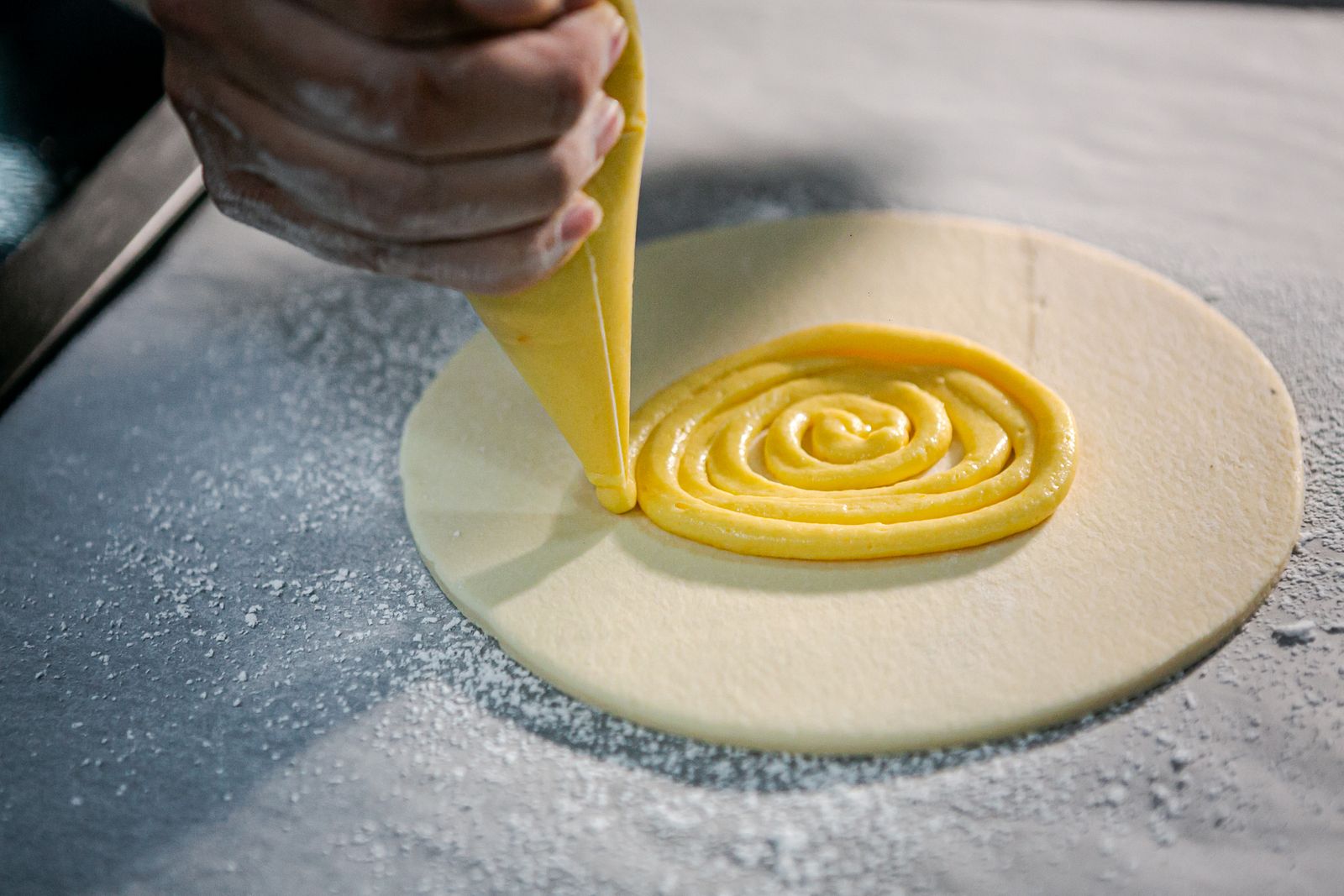 While other bakers were busy frosting cookies, assembling gingerbread houses and taking torches to the marshmallow tuft tips of tarts, experienced chefs were deftly mixing, rolling and cutting the King Cake. After spreading out the fine layer of frangipane atop the base of the pastry, the bakers would gently place down one or two ceramic crowns, depending on the cake's size. Another pasty layer was then laid atop and it was moved to the oven where it achieved a delightful golden hue as it rose.
Enjoying King Cake in Saigon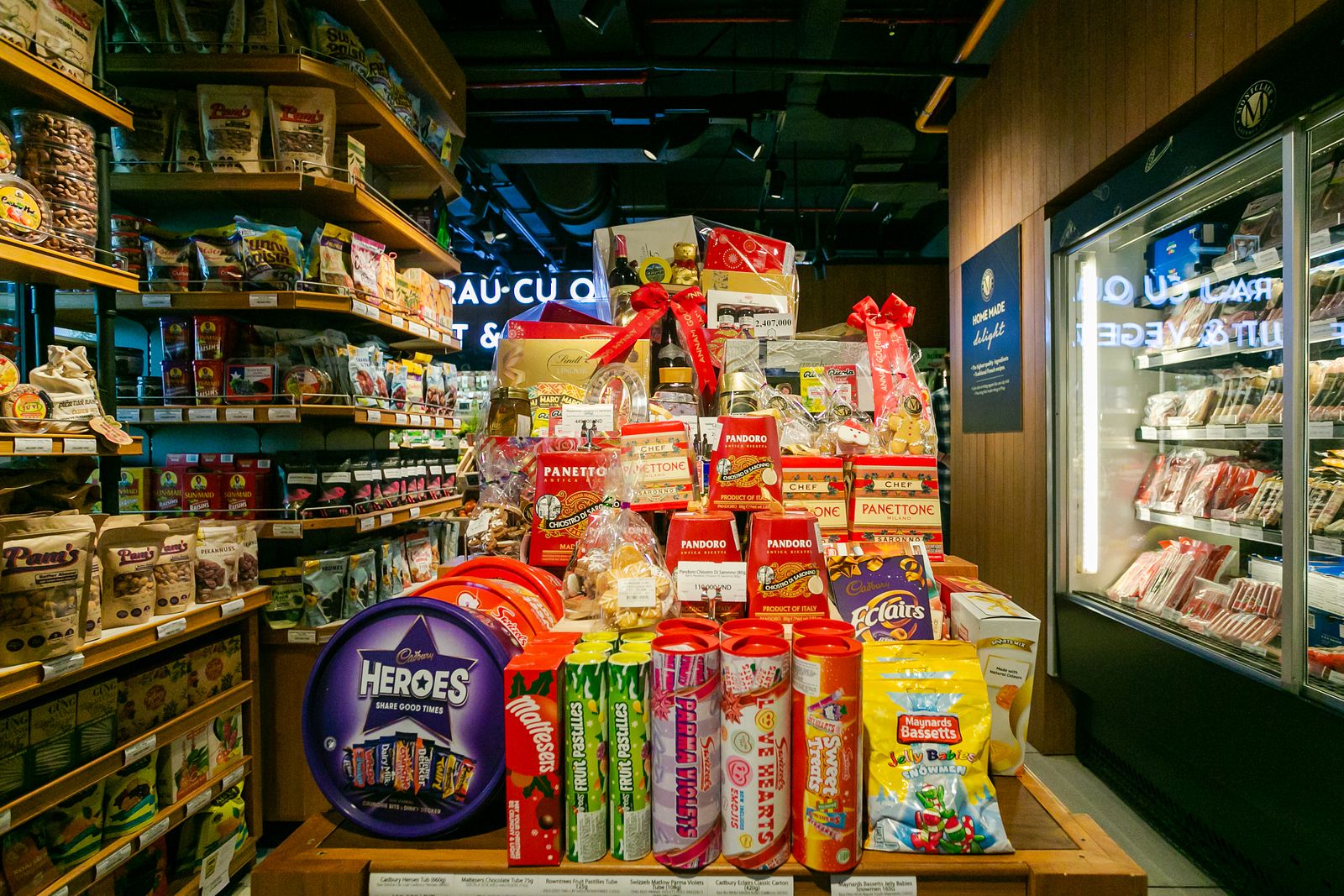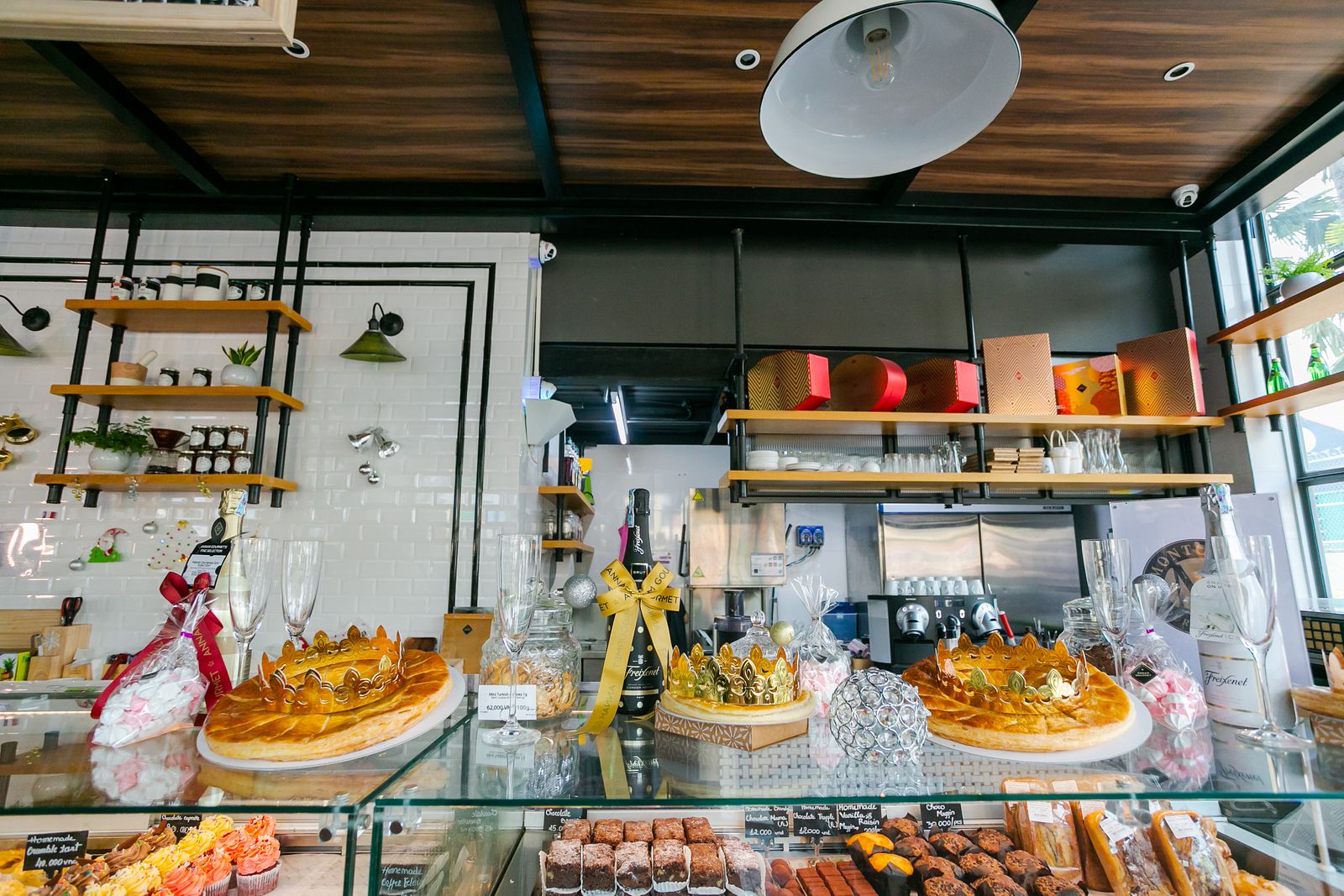 Whether curious to try this dessert for the first time or looking to continue traditions from back home, Annam Gourmet stands as the ideal place to sample King Cake. The smaller size serves four to six, while a larger version serves six to 10, and thus contains a pair of tiny crowns. The freshly baked cakes are delivered to each of Annam Gourmet's locations, though people are advised to order ahead of time to ensure they are available. And in addition to the contained trinkets, every purchase comes with an entrance into a lottery for three different prizes, including a new bicycle.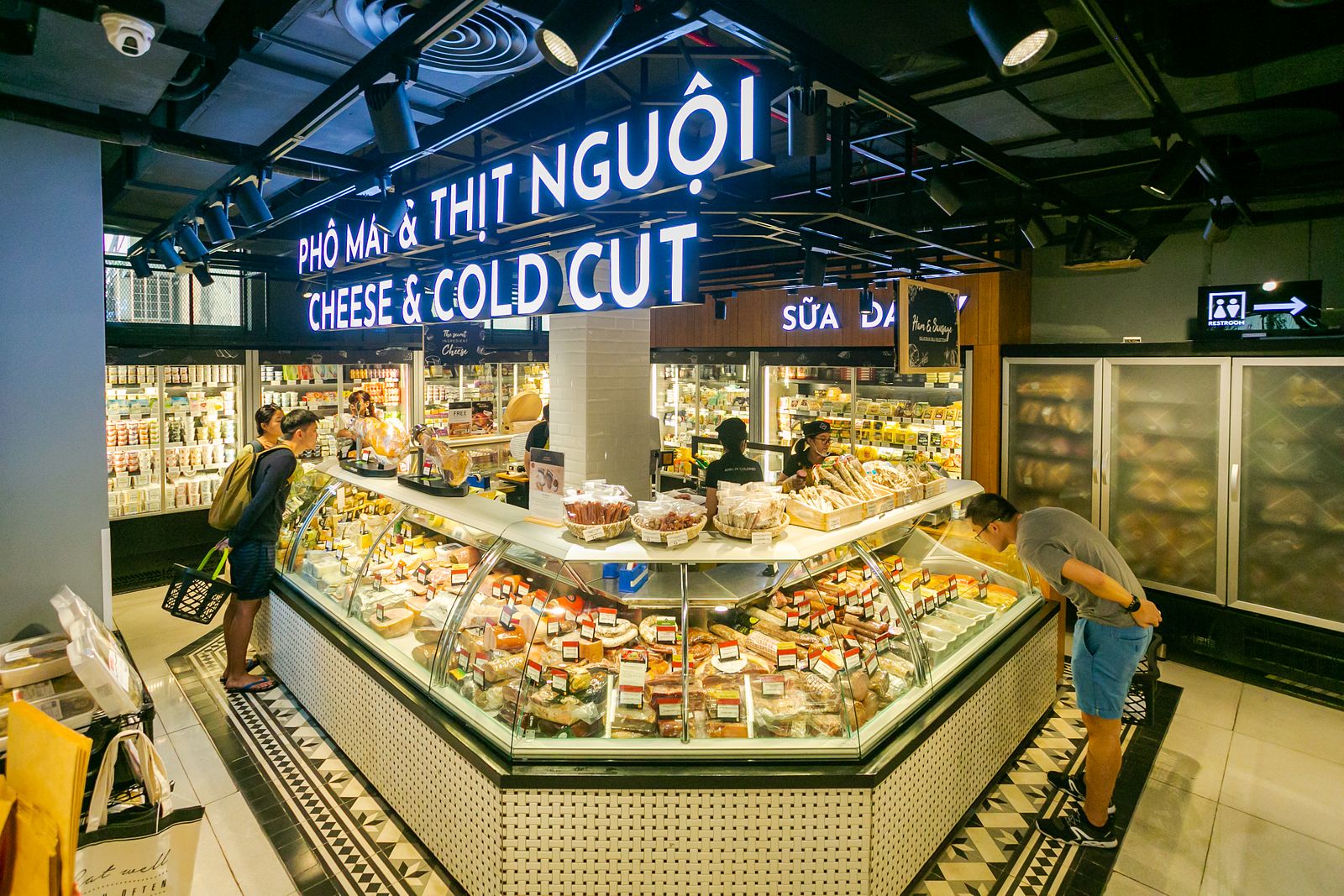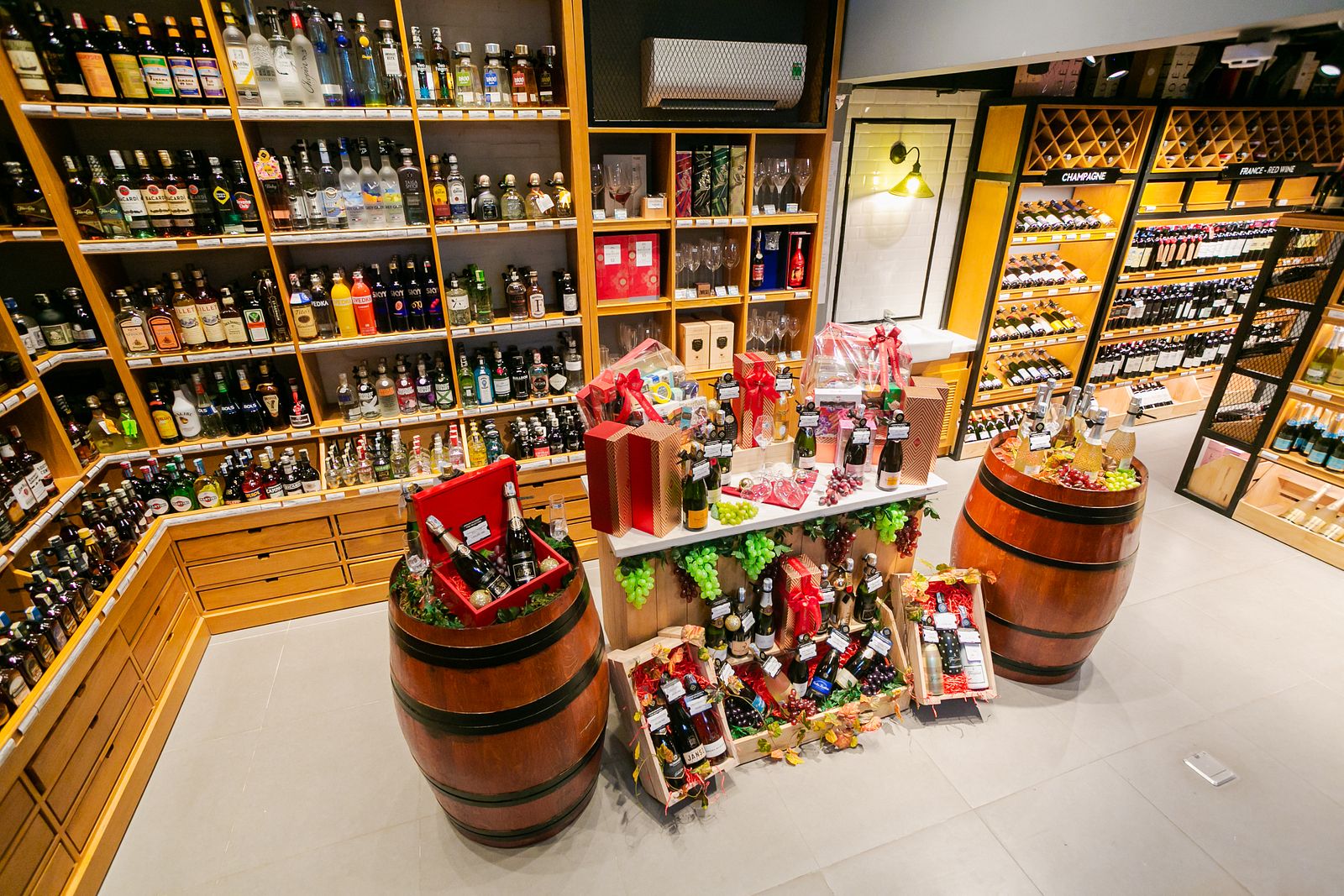 When going to pick up a King Cake, guests will certainly notice some changes at Annam Gourmet's District 2 location. The recently expanded shop contains a larger wine and alcohol section, selling the perfect compliments to a festive party. Moreover, a shade-filled garden with plenty of tables and chairs is the perfect place to enjoy a quiet coffee or buffet meal with friends.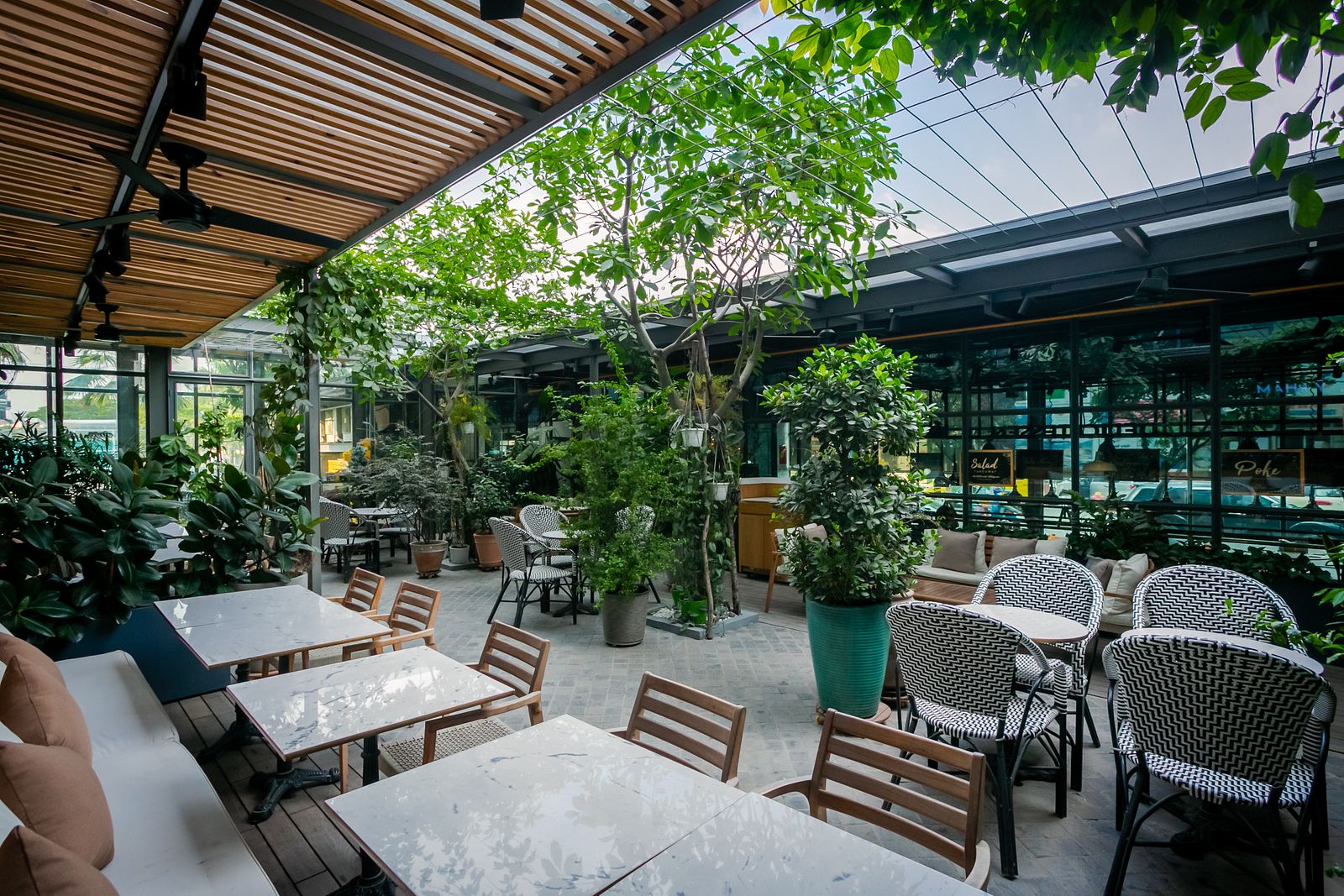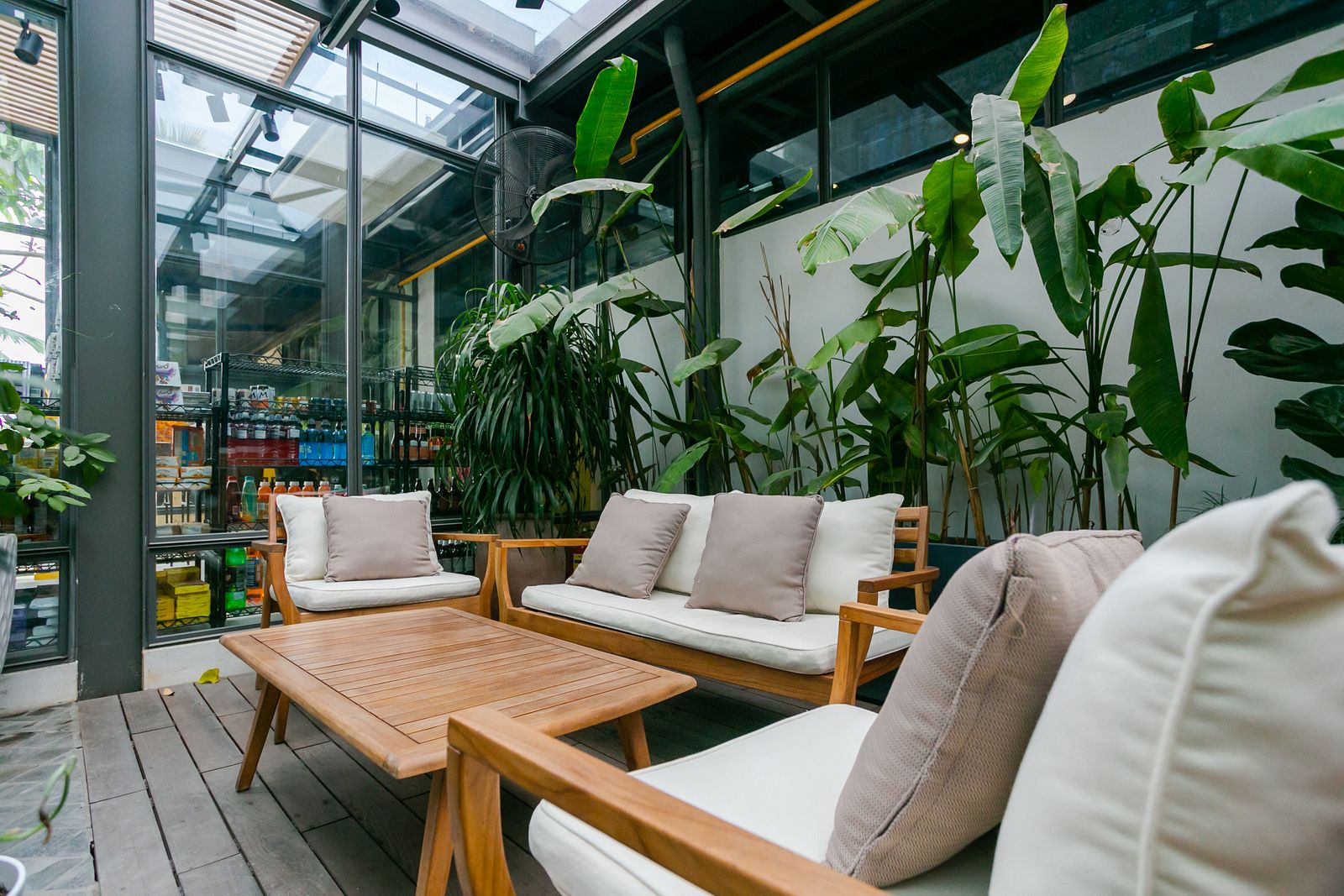 Decorations and special holiday treats greet visitors as they arrive at the store, and upstairs the popular festive gift baskets filled with a customizable assortment of imported snacks and treats make it an easy place to get into the holiday spirit while checking off boxes on a shopping list. At the center of the seasonal offerings rests the King Cake. Its arrival in Saigon and increasing popularity here suggest that the centuries-old dessert has a long future ahead as an important part of people's festive celebrations.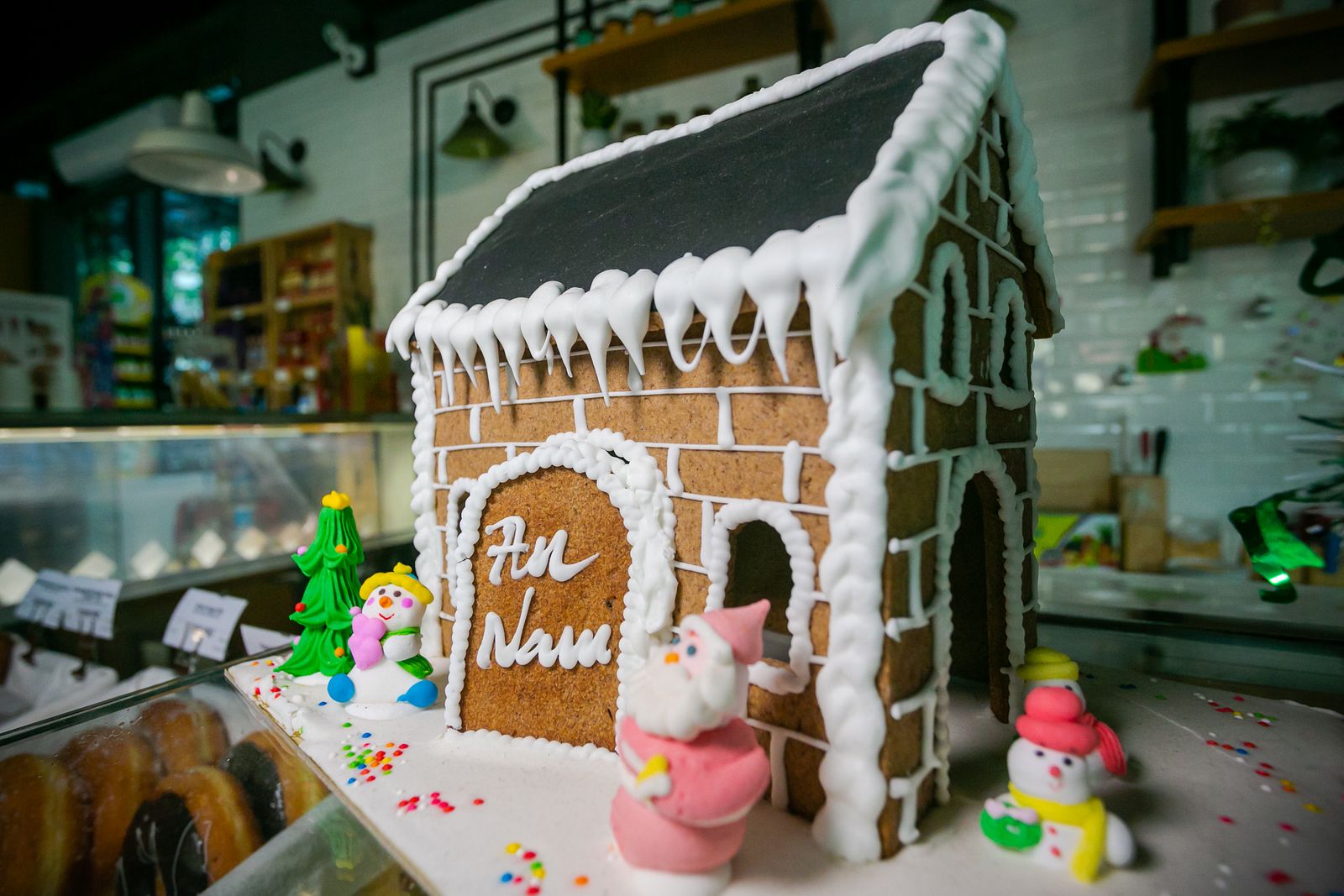 Annam Gourmet Hanoi | 51 Xuan Dieu St., Quang An Ward, Tay Ho Dist., Hanoi
Annam Gourmet Saigon Centre | 65 Le Loi St., Ben Nghe Ward, D.1, Ho Chi Minh
Annam Gourmet Hai Ba Trung | 16-18 Hai Ba Trung St., Ben Nghe Ward, D.1, Ho Chi Minh
Annam Gourmet Thao Dien | 41A Thao Dien St., Thao Dien Ward, D.2, Ho Chi Minh
Annam Gourmet Estella Place | 88 Song Hanh, An Phu, D2, Ho Chi Minh
Annam Gourmet Phu My Hung | 64-70 Nguyen Duc Canh St., Tan Phong Ward, D.7, Ho Chi Minh