Saigon's residents are becoming increasingly mindful of the origins of the produce, meat and seafood they feed their families.
From rampant pesticide use in fields to high-profile cases of accidentally or purposefully contaminated items, people in Vietnam are understandably concerned about what they eat. Unsafe food sold here can result in stomach parasites as well as cancer and illnesses includingcholera, hepatitis, typhoid, and diarrhea. Even without acute problems, low quality food can have long-term and serious consequences for one's body and overall health.
These concerns are most important for those that may be especially sensitive, such as children, the elderly, those who are sick, and pregnant women have a particular desire to ensure the cleanliness of what they consume.
Efforts are being made on a national level to improve food safety, but many people refuse to take any chances, rejecting items from unknown sources. It should therefore be no surprise that the popular global trend of purchasing organic food has become more common in Vietnam in recent years. And while most people have heard the word, many do not know exactly what it means or why it's worth paying more for. According to the UK's Department for Agriculture and Rural Affairs (DEFRA): "Organic food is the product of a farming system which avoids the use of man-made fertilizers, pesticides; growth regulators and livestock feed additives. Irradiation and the use of genetically modified organisms (GMOs) or products produced from or by GMOs are generally prohibited by organic legislation."
Finding the Goods in Saigon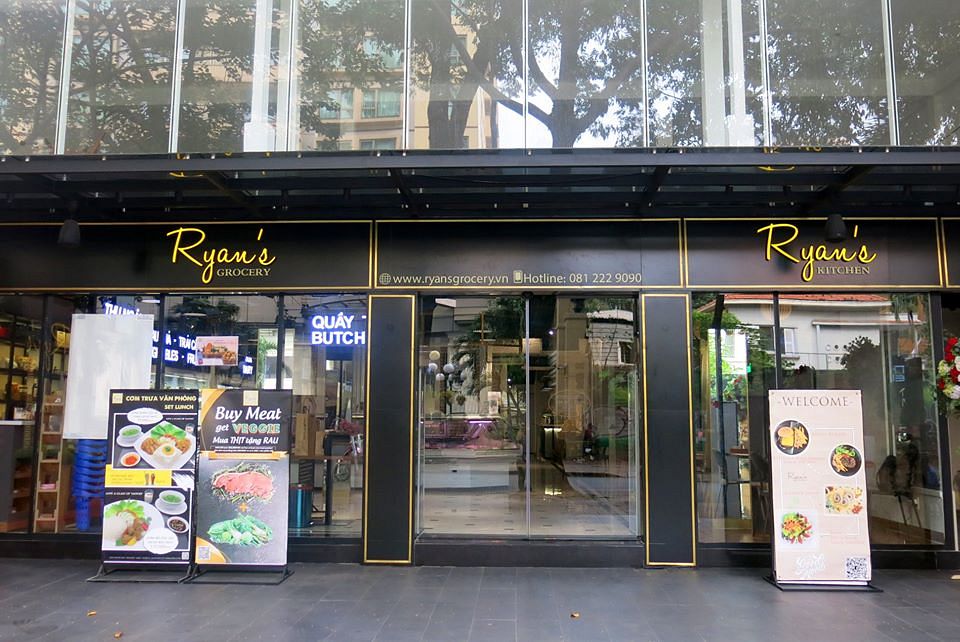 While the prevalence of wet markets and small local shops in Saigon contributes to the city's vibrance, they don't make it easy to find, let alone verify, what is or isn't organic. Recognizing this gulf between supply and demand, late last year, popular Singaporean chain, Ryan's Grocery, opened its first location in Vietnam.
Understanding that if someone wants to buy one organic item, they likely want all their items to be organic, the store aims to provide a "full basket" shopping experience so every dish and ingredient on one's table can be trustworthy. This means the store features a wide array of produce, meat and seafood as well as snacks, sauces, drinks and baking ingredients that are all organic and allergen-, preservative- and gluten-free, with no added hormones or antibiotics.
The Singaporean couple that founded Ryan's Grocery never intended to enter the food industry. But then they had a son with severe intolerance to gluten, dairy, nuts, soy, eggs and yeast. Finding items that were safe and delicious resulted in an overall greater appreciation for the sourcing of food. One thing led to another, and the Australian farms and butchers that they discovered soon became the suppliers for the first store they opened in 2013. Similarly, the head of their Vietnamese partner, P.M Quynh Lam, developed a deep appreciation for food sourcing when his mother looked to organic, natural foods when overcoming cancer.
Tasting the difference in Organic, Free-Range Meats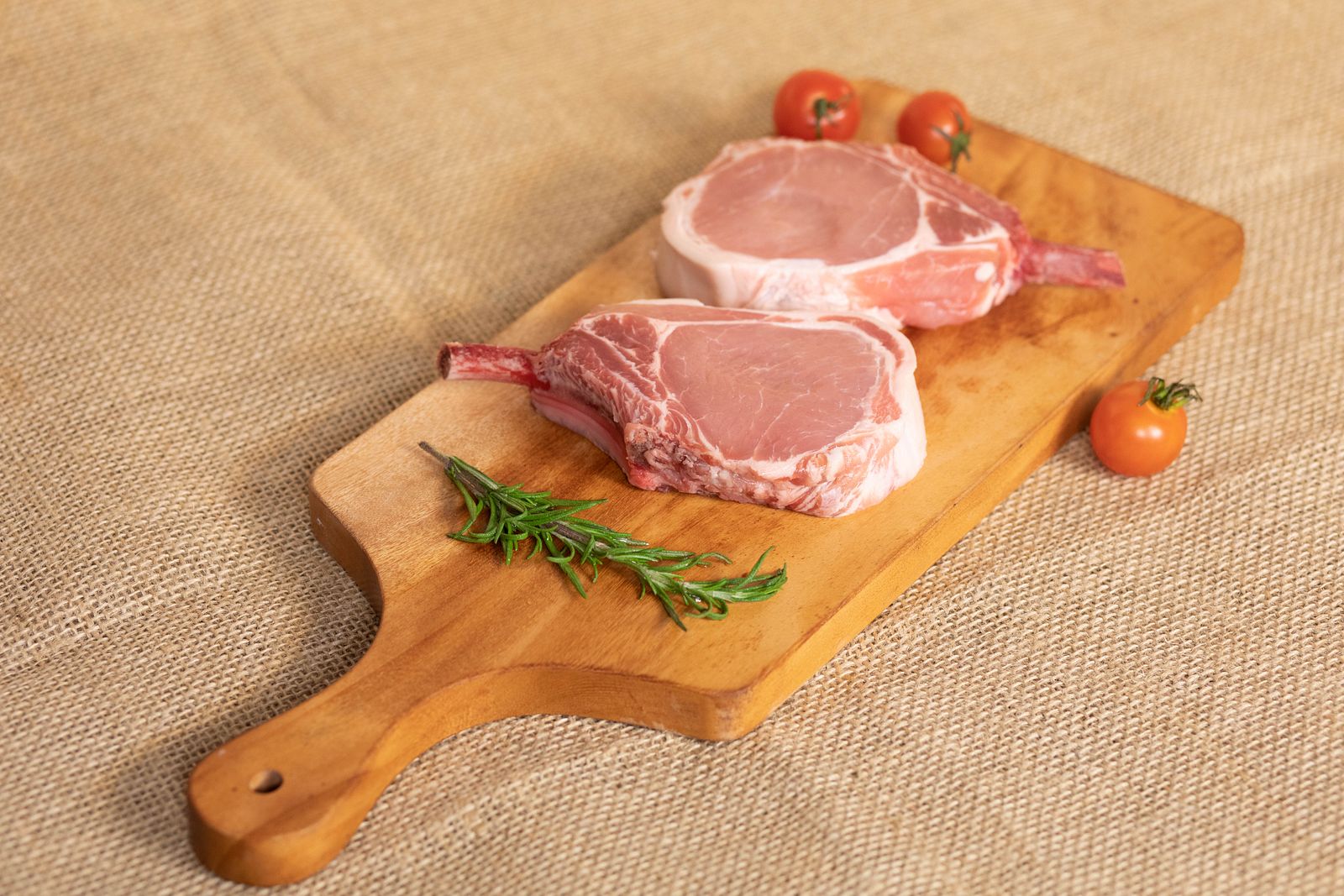 While taste is difficult to quantify, some Belgian scientists recently ran a study to find out if meat from free-range, or uncaged, animals was more delicious than conventionally-farmed varieties. They found the meat to be "juicier," "more tender," and "less fibrous," supporting claims that raising animals in such a way is not only ethically preferable, but also more appetizing.
Ryan's Grocery believes in the value of free-range husbandry as well as avoiding hormones and antibiotics. And while Vietnam raises chickens in such a way, the standards cannot be met by suppliers in Vietnam for pigs and cows. Thus, all of Ryan's Grocery's pork and beef is imported from Australian farms. And beyond their esteemed reputation, strict inspections and oversight yield globally-recognized distinctions including USDA-certified organic and Australian-certified organic.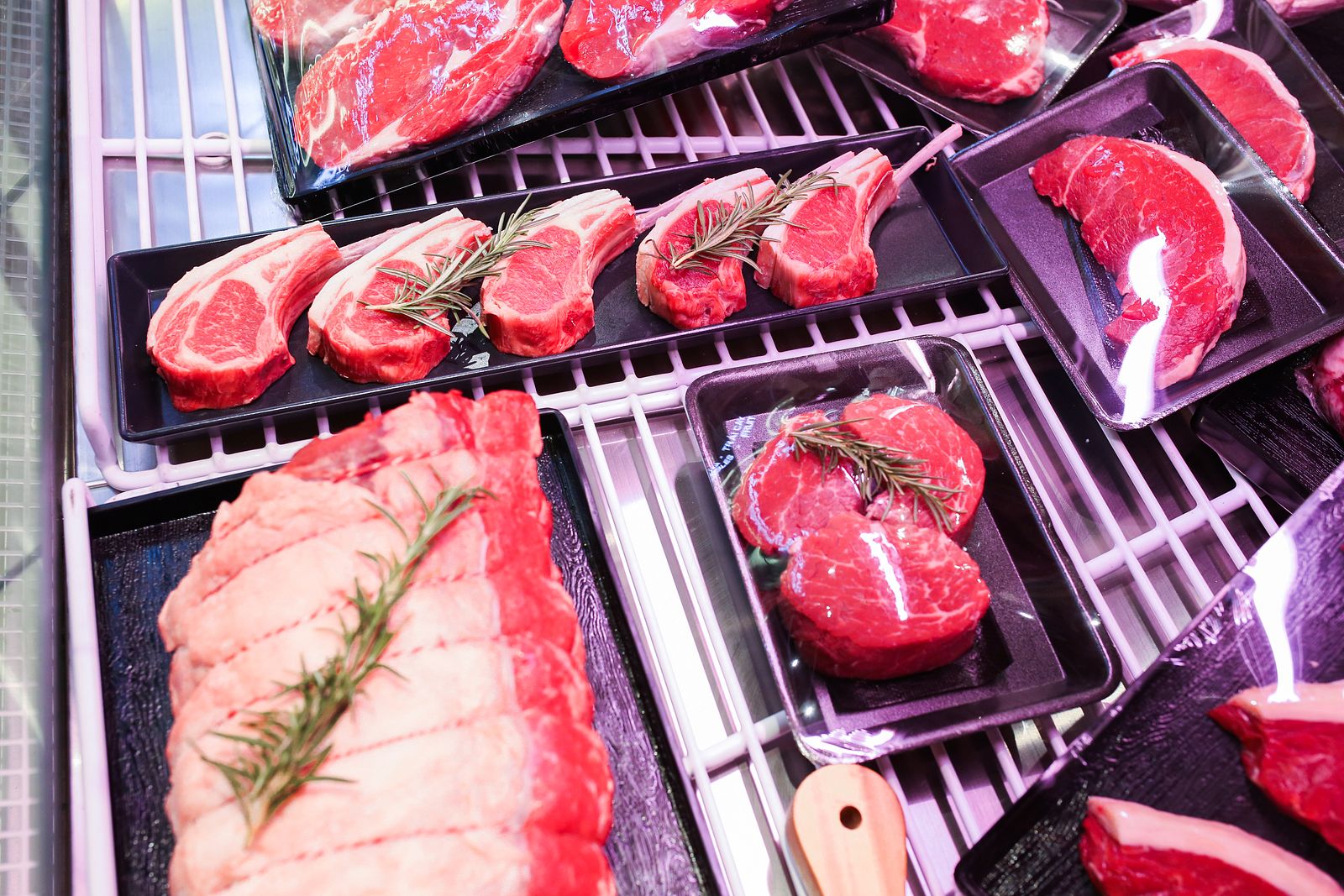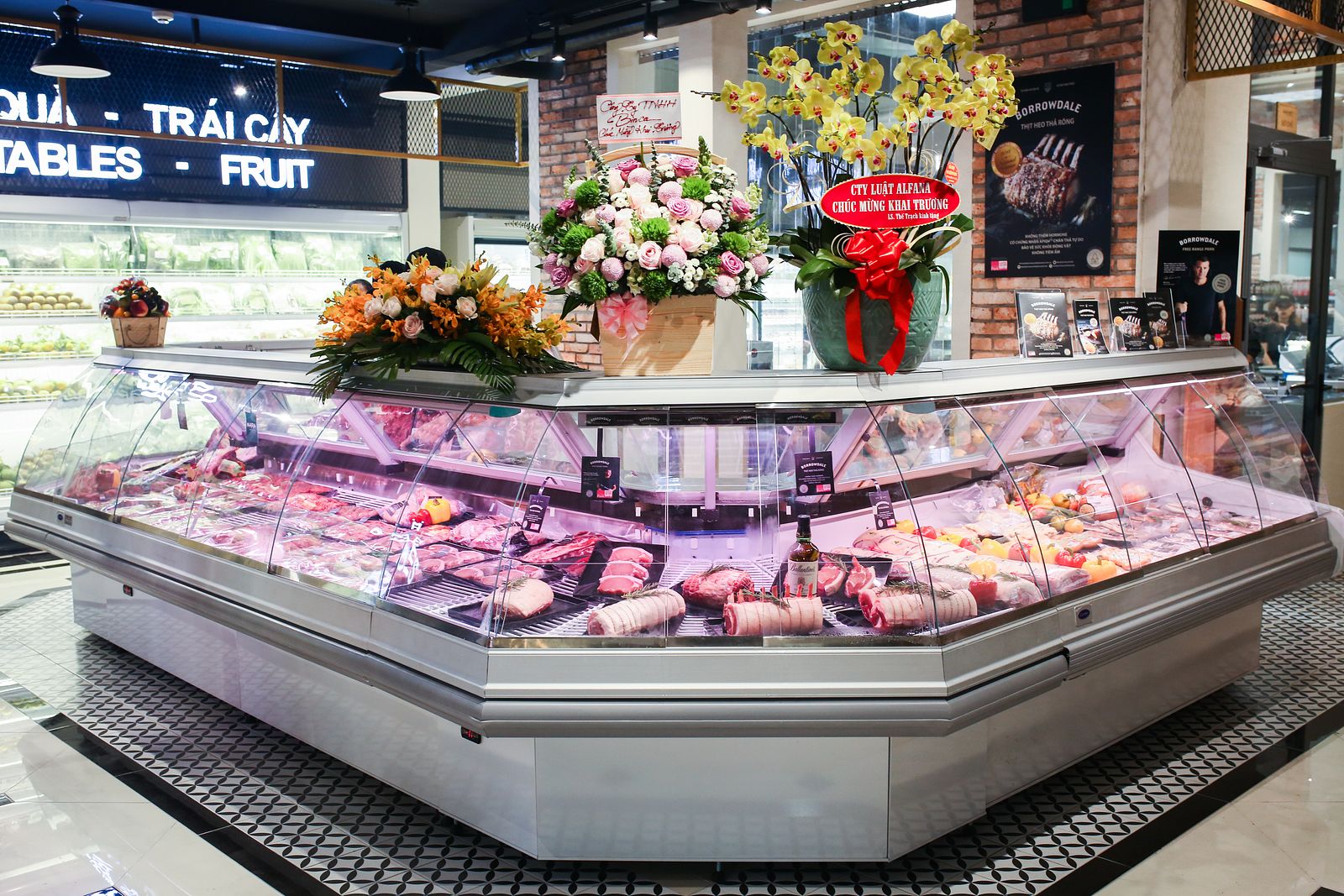 Their Borrowdale free-range pork, for example, benefits from pigs that play in fields, eat directly from the earth and sleep in straw huts. These natural lives give items including ribs, chops, tenderloin and sausages a fuller, more clean flavor reminiscent of bygone eras of animal raising. Similarly, the Mara organic beef that Ryan's sells benefits from grazing on fertile soils and quality pastures produced thanks to the high rainfall and warm subtropical climate of the Northern Rivers. Everything arrives chilled, never frozen, at the grocery store, and the in-house butchers prepare each cut weekly.
The preference for sustainable protein extends to the large selection of seafood. Ethically sourced around the world, it arrives in Saigon with each step of its journey understood.
Produce from Farm to Fridge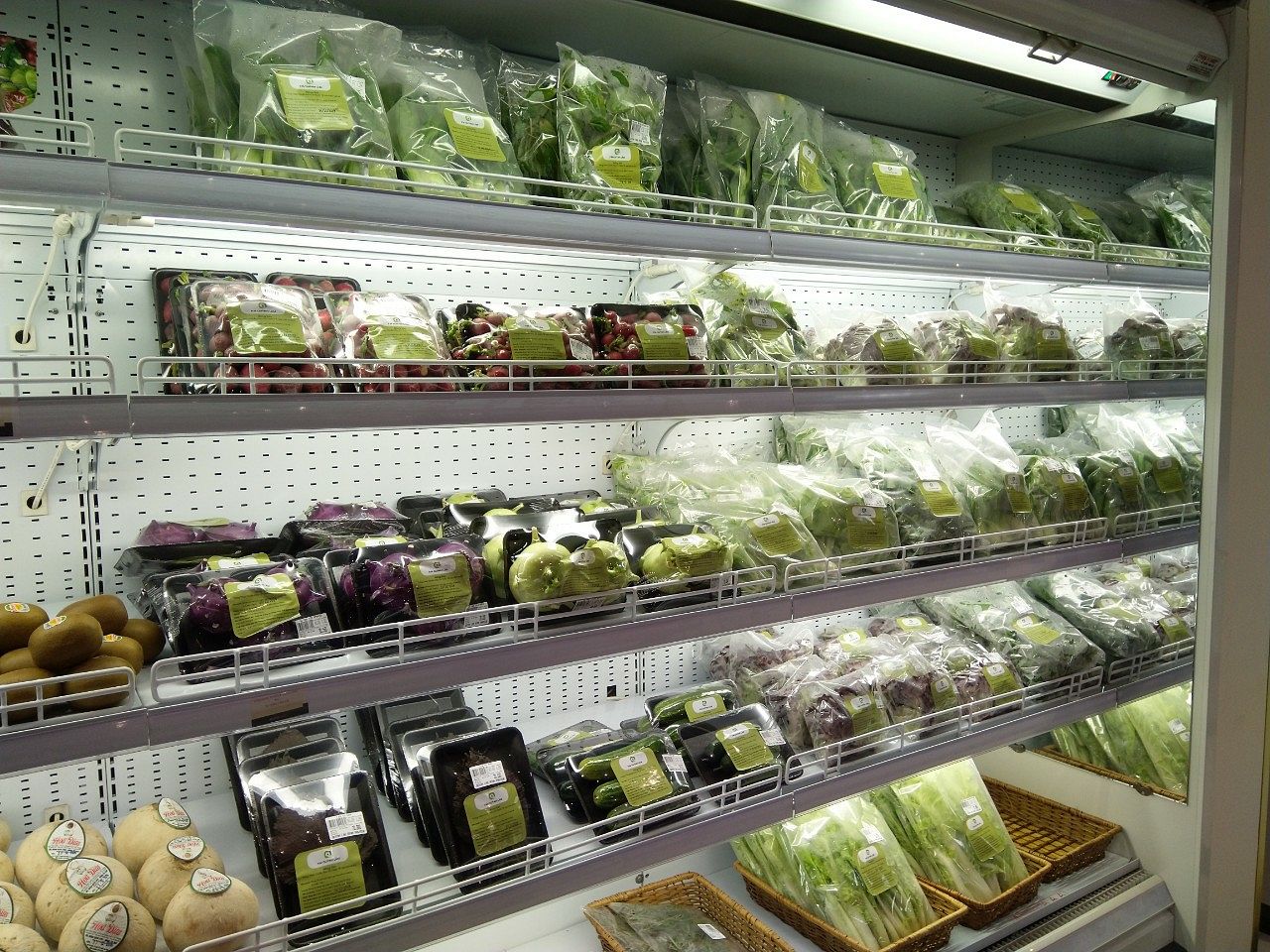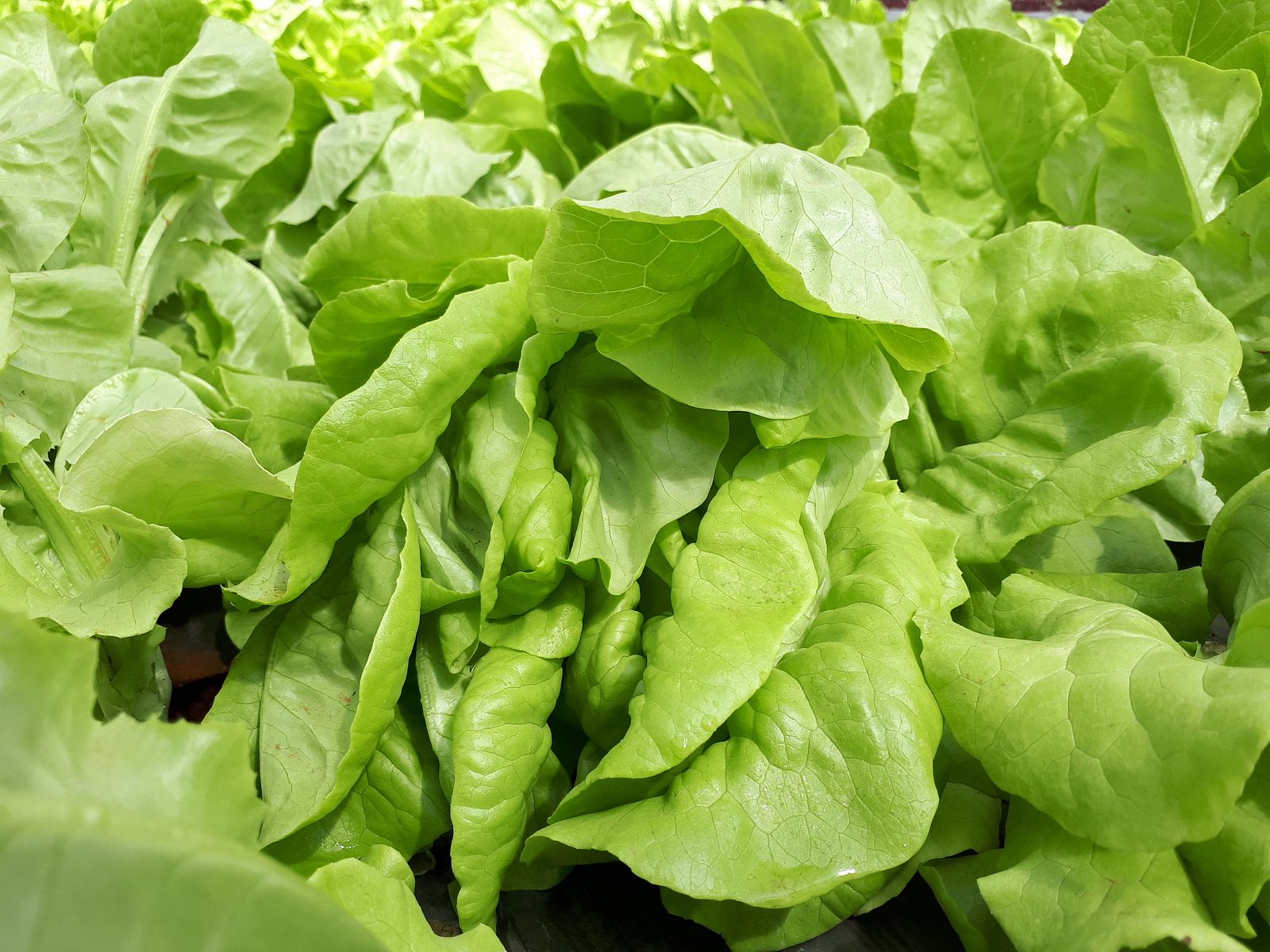 Unlike meat, vegetables cannot be easily imported and remain fresh; yet local suppliers can be inconsistent in quality and safety. Therefore, P.M Quynh Lam established their own farm in Da Lat. Having complete oversight over planting, harvesting and shipping ensures that all fruits and vegetables receive USDA organic certification when they are inspected at their exclusive District 2 processing plant. Moreover, because many of the items from the farm are exported, they receive the stringent HACCP certification that is required for many countries, including the United States.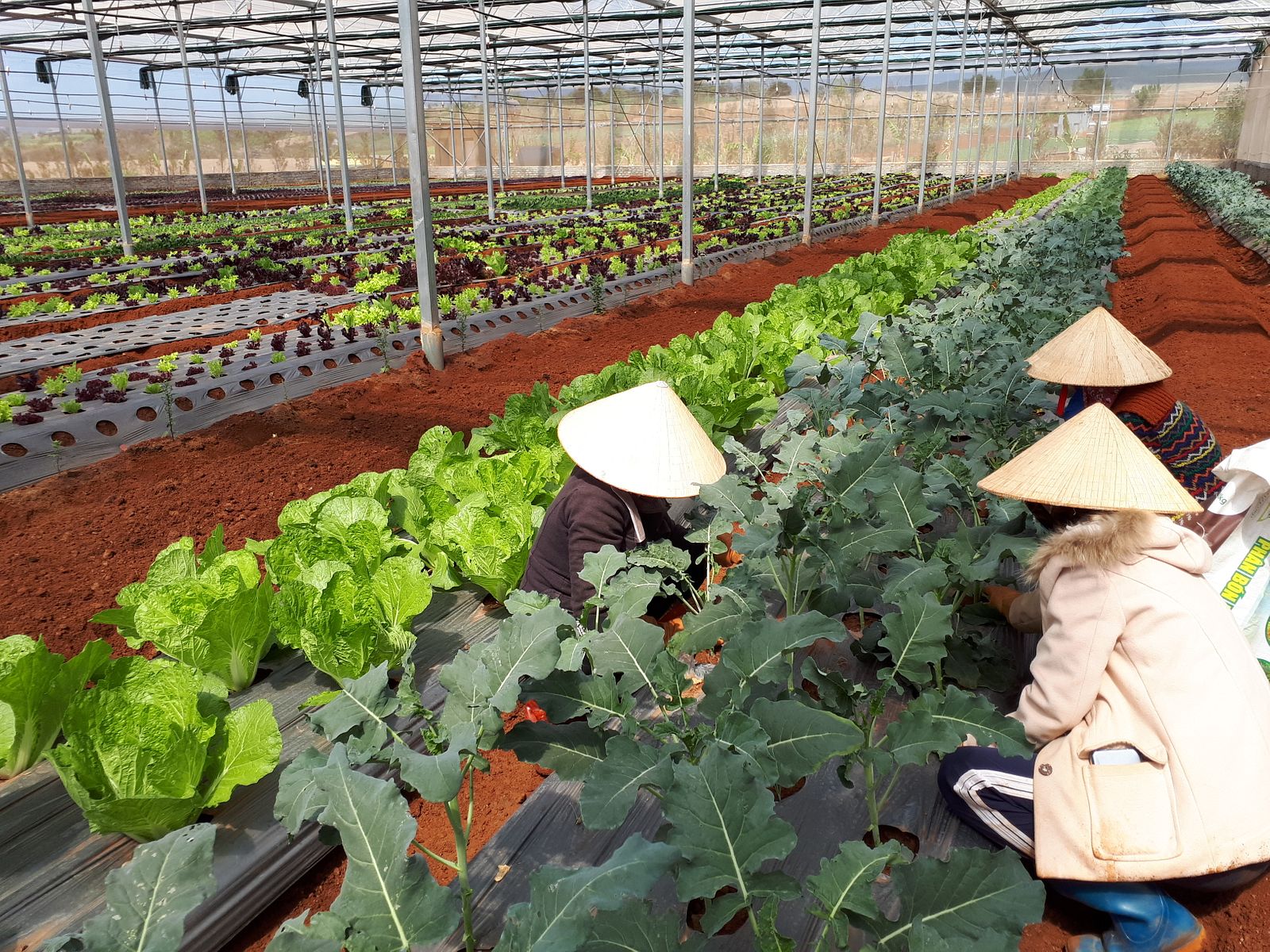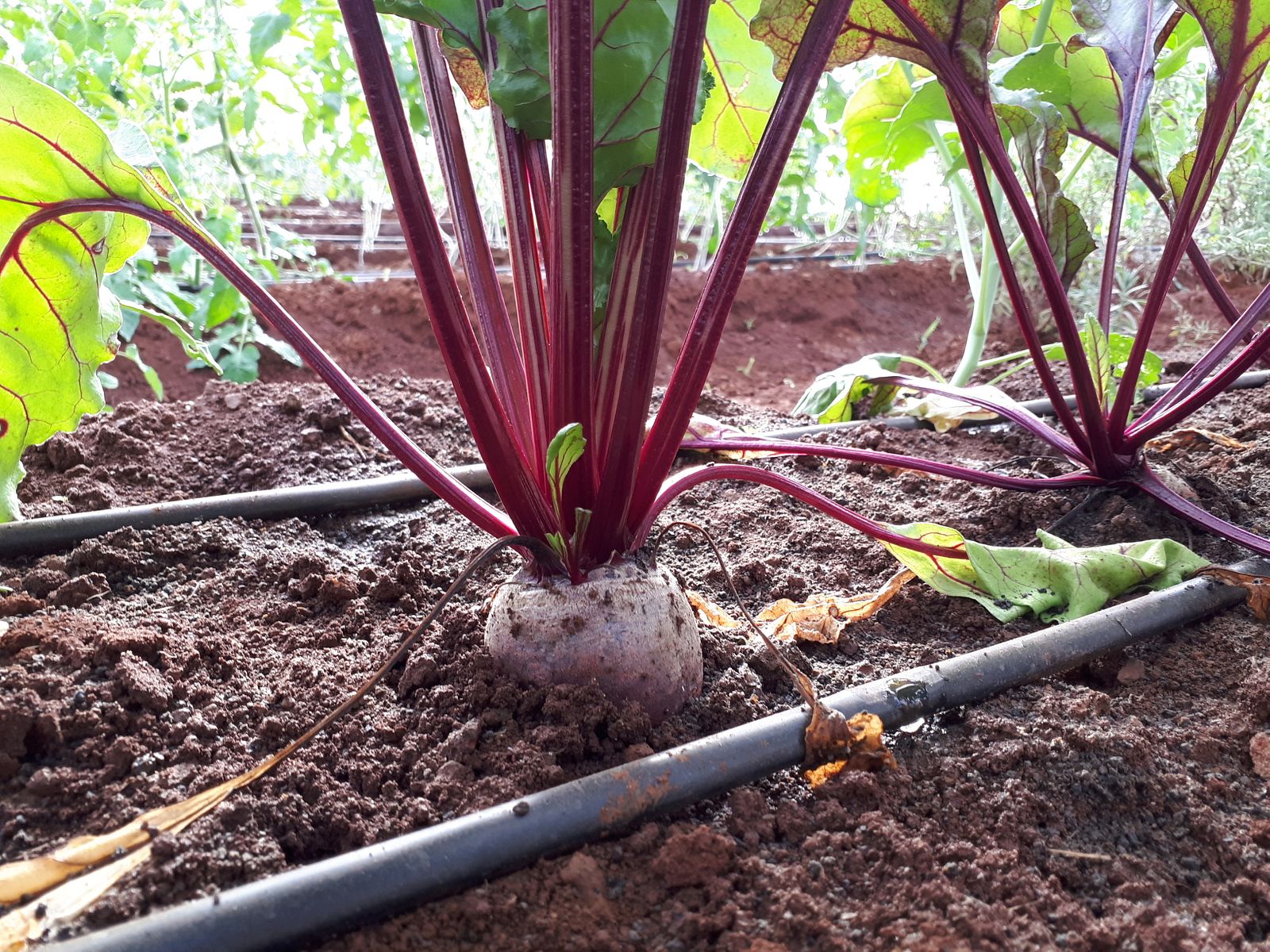 The farm also allows P.M Quynh Lam to take care of not only people, but the earth as well. Sustainable farming necessitates that the land is treated in a natural way that is mindful of the planet's natural cycles and systems. So while people have become accustomed to being able to find any fruit or vegetable they'd like regardless of the season, doing so requires a lot of chemicals and out-of-balance burdening of fields. In contrast, Ryan's Grocery's preference for seasonal goods reveals a commitment to producing food in harmony with low-impact land use.
Full Basket Shopping with a Touch of Home
As people in Vietnam are becoming more aware of food allergies and intolerances, they are looking for one-stop shops that meet all of their shopping needs. Therefore, as Ryan's continues to grow, it is looking to add more organic and gluten- and allergy-free items, and thus expand the "full basket" shoppers can leave with. This goal is assisted by the supply chain and full ecosystem from farm to store that Ryan's has established via its partnerships with farms and distributors.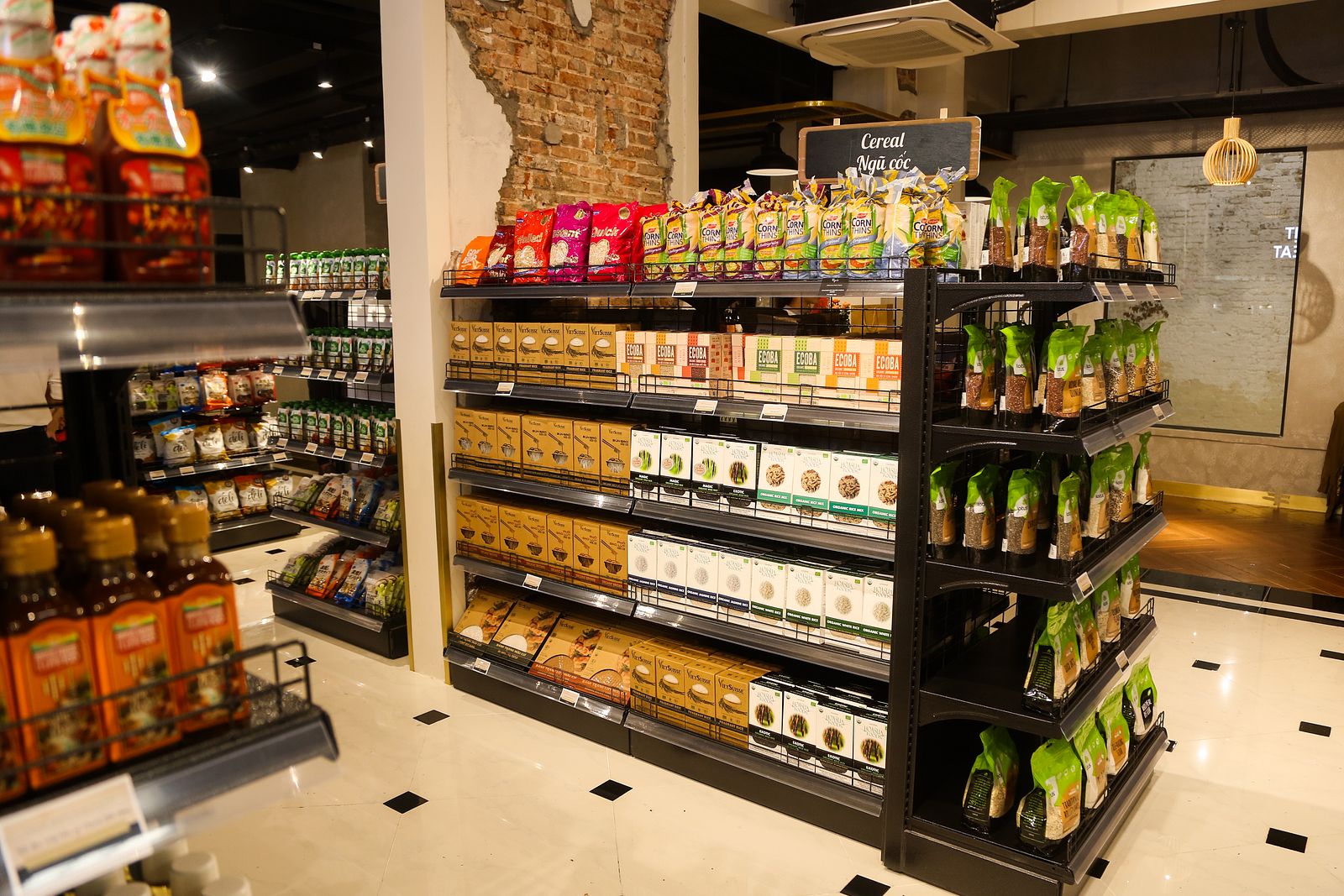 And thanks to its international suppliers, it boasts a number of items that, for foreigners living in the city, represents a familiar taste. For example favorites such as dried cranberries, buckwheat groats and trail mix all remind one of shopping in their home countries.
Vietnam's food shopping landscape is changing alongside its means of production, as exemplified by Ryan's groceries. The combination of the finest imported organic beef and pork they sell alongside the produce from their own farm reveal people's desire to know and trust the production, shipping and sale of what they put into their bodies. It's a promising development for anyone in need of a full basket in Saigon.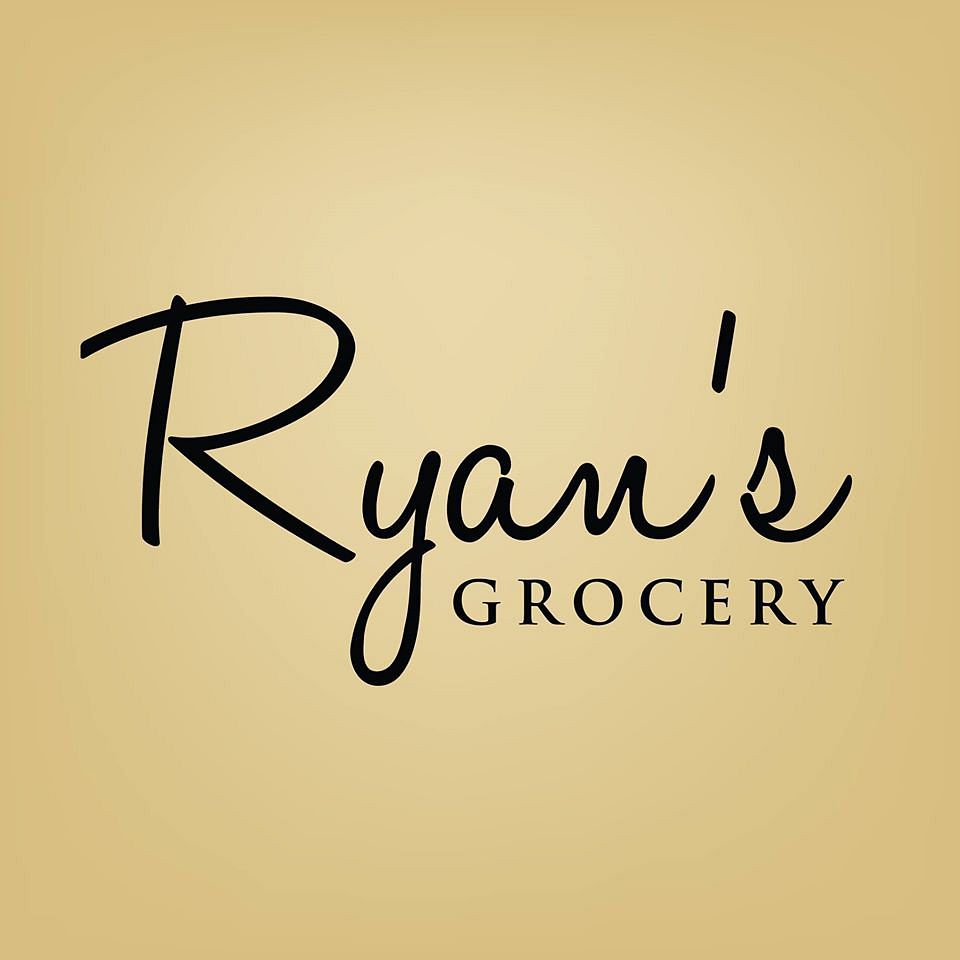 +84 812229090
Ryan's Grocery HCM | 200 Pasteur Street, Ward 6, District 3