After 99 days without any detected community transmission of the novel coronavirus, Vietnam was shocked when Da Nang became the center of a COVID-19 outbreak.
But the country quickly rallied with local and national efforts that have helped the city return to a safe sense of normalcy, including restaurants re-opening and public transportation resuming.
When the second wave's first case was discovered on July 25 and followed by subsequent positive tests that spread across numerous provinces, people knew to take quick action. The response included a wide-spread testing initiative in Da Nang, the transformation of a stadium into a hospital with 1,000 beds, and the most drastic social distancing measures Vietnam has yet implemented.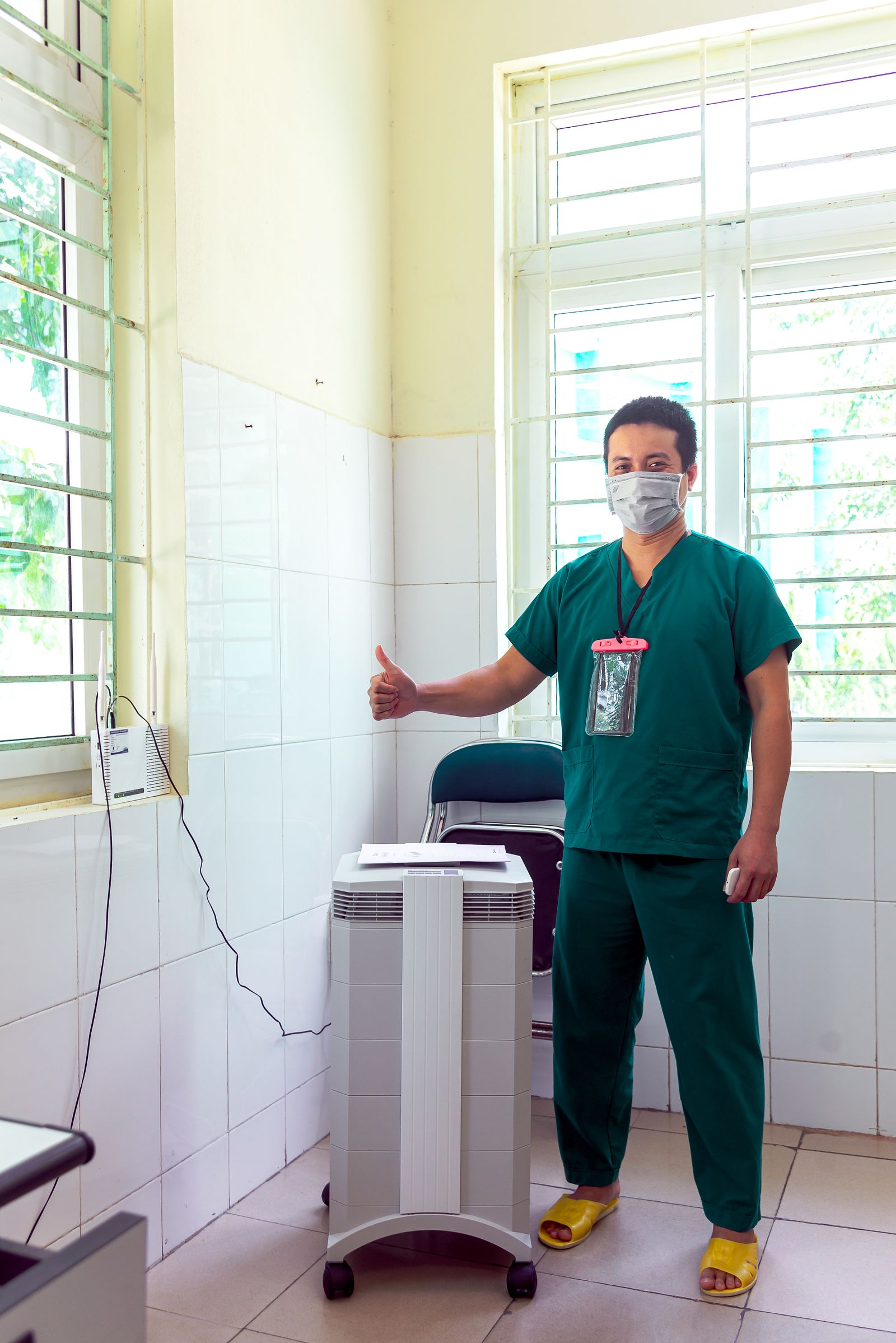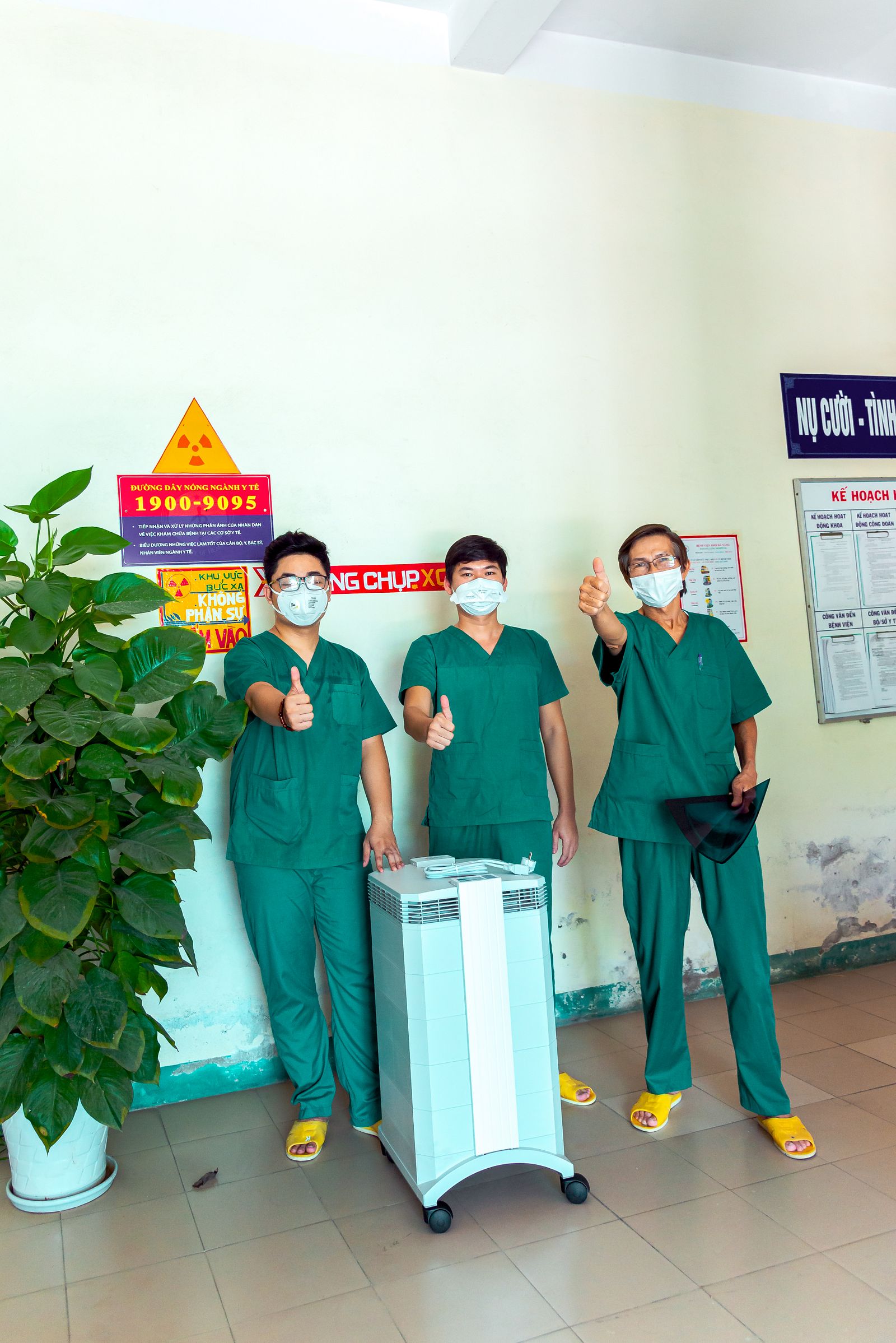 Among the efforts taken, the Da Nang Hospital for Lung Diseases installed IQAir HealthPro 250 New Edition high-performance air cleaning systems in each of their ICU rooms. The devices help ensure that the virus did not spread within the hospital because unlike conventional air purifiers that only filter out particles as small as 0.3 microns in diameter, their HyperHEPA technology can filter particles as small as 0.003 microns. This is particularly important now, as the COVID-19 virus is smaller than 0.3 microns in diameter.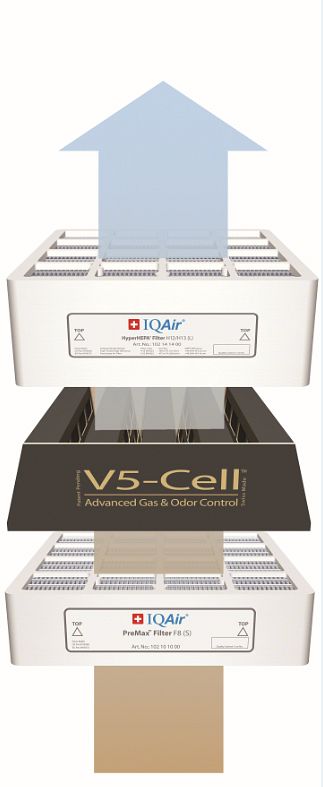 IQAir was chosen thanks to the hospital-grade system's long reputation for excellence in purifying air and guarding against dangerous air-borne pathogens including bacteria and viruses, as well as allergens and pollution. Because of its multi-layer filtration system and superior seal that ensures air transfers through the activated carbon, it has been shown to have an efficacy of over 99.5%.
Authorities were confident in using IQAir in part because of how helpful it proved during the 2003 SARS outbreak. During that crisis, the Hong Kong Hospital Authority provided more than 150 units to hospitals across that territory. The respiratory unit of Peking University People's Hospital in Beijing took similar action. The fact that they are still in operation 16 years later speaks to the products' durability and their value as a long-term investment.
This time around, in addition to Da Nang, IQAir equipment has been used throughout the world to combat COVID-19. Units were sent to Wuhan, China to assist at the outbreak's epicenter. Additionally, they have been placed in hospitals in numerous countries across Asia and Europe including South Korea and Portugal, which have both been particularly successful in dealing with the virus.
Originally, Vietnam was preparing to place several hundred of the air purifiers in hospitals across the country in case the first wave of the outbreak continued or grew worse. Thankfully, that wasn't the case, and Da Nang was the only locality to need them. They will remain at the hospital to protect against all pathogens and bacteria. Meanwhile, the Swiss technology is being utilized by embassies and consulates, international schools, banks, offices, factories and private homes.
Of the efforts in Da Nang and across the world, Frank Hammes, global CEO of IQAir, notes: "The ongoing coronavirus epidemic is a tragedy for all affected. We hope that the concerted efforts taken will soon show results and ultimately help us win the fight against this deadly virus. We salute the thousands of healthcare workers that are risking their lives to help others in this time of need."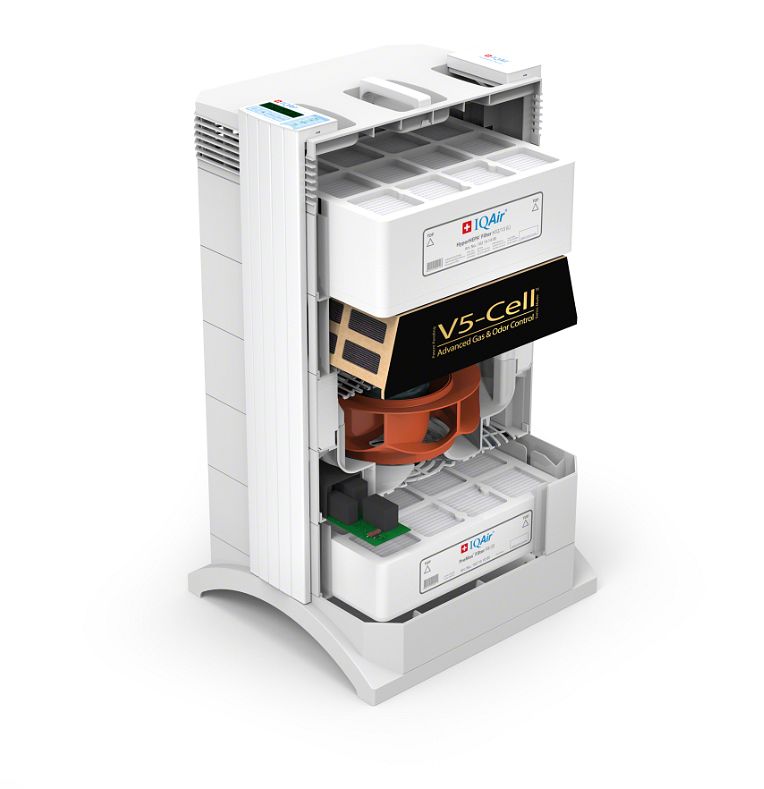 VN & EN - 094 821 2528
VN & EN - 091 992 1758
EN - 0945 686 483
Office landline - 028 710 618 00
92 Nguyen Huu Canh, Binh Thanh, Ho Chi Minh City, Vietnam
Hanoi - Vincom Mega Mall, 13-D4, Mega Mall Times City, 458 Minh Khai