Within Vietnam's tallest hotel, you'll also find one of the capital's most mouthwatering steakhouses – a restaurant known as much for its lavish beef as for the adventurous four-stage journey guests can enjoy when visiting.
Stellar Steakhouse, which opened in 2017, is one of four restaurants and bars situated in InterContinental Hanoi Landmark72. With sleek aesthetics, panoramic city views and private dining rooms on upper floors, the uniqueness of its setting is immediately clear. Yet one of the first things that really strikes you when entering is the method they use to age their beef.
To the left of the entrance, marbled red meat hangs inside a fascinating construction – salmon-pink bricks of Himalayan salt form the walls of a chiller in which Wagyu and Black Angus beef ages. According to Executive Sous Chef Jeremy Jouan who has worked in numerous Michelin-starred establishments during a 15-year career across different continents, it is this dry-aging process that gives their meat its particular deep flavor.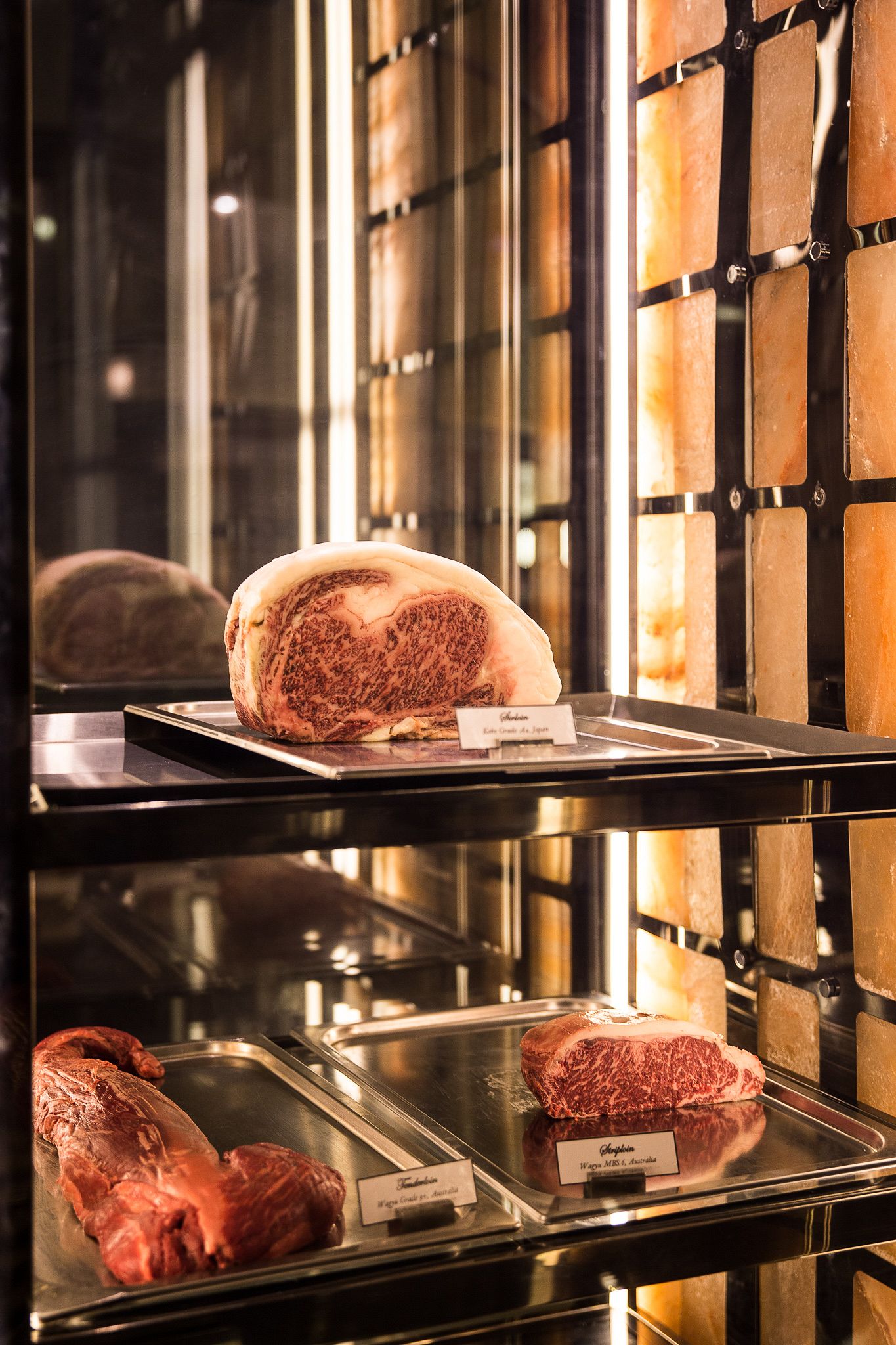 "The salt helps to purify the air and absorb moisture and humidity," Jeremy says. "The company we import our meat from, they've already 'wet'-aged the meat for 80 or 100 days. We then dry-age it in-house for 14 days, which creates a slightly sweeter flavor while retaining the distinctive dry-aged taste."
There's far more on offer than just steak, though, and the menu includes a royal seafood tower, wild salmon and risotto alongside burrata with kale pesto, gnocchi and Armagnac and Phu Quoc pepper sauces for masterful meat mains.
Trang, Assistant Restaurant Manager, suggests the initial choice could be made during the first stage of a visit – in the charcuterie room. It is here you'll find everything from gorgonzola and reblochon to salami and Parma ham. While waiting to order my starter and main, I sample salty bundles of thinly sliced, 40-month aged Iberico ham. It's served with onion marmalade, olive tapenade and tangy salsa – a perfect mingling of flavors that I wash down with a glass of Pinot Noir.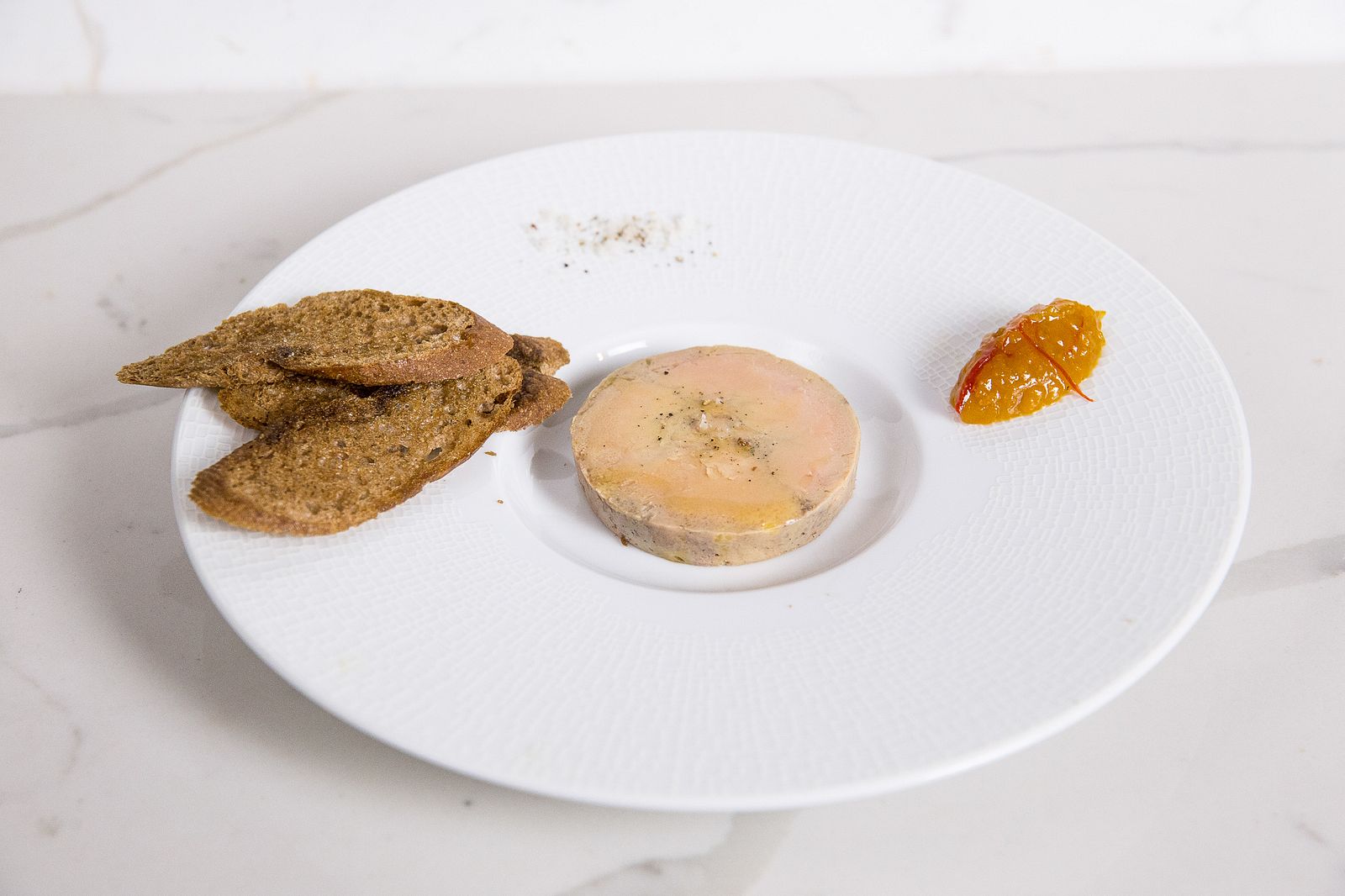 For starters, I opt for foie gras pate 'au torchon', brushed with peach syrup and mango chutney and served with crostini. The pate is like liquid velvet – so smooth it melts in the mouth – and when married with crisp bread and chili-infused chutney, the mix of textures and tastes meanders into every corner of my palate.
Then, of course, we reach the meatiest stage of the journey - the steak. According to Jeremy, it's cooked in a manner almost as unique as its aging process. "We use what we call a Josper Oven," he says. "It's a big charcoal barbecue designed to fit in a kitchen. We usually cook at high temperatures to mark the meat and get this intense charcoal flavor. It's also a secret to let the meat rest – it allows your meat to be juicy and tender."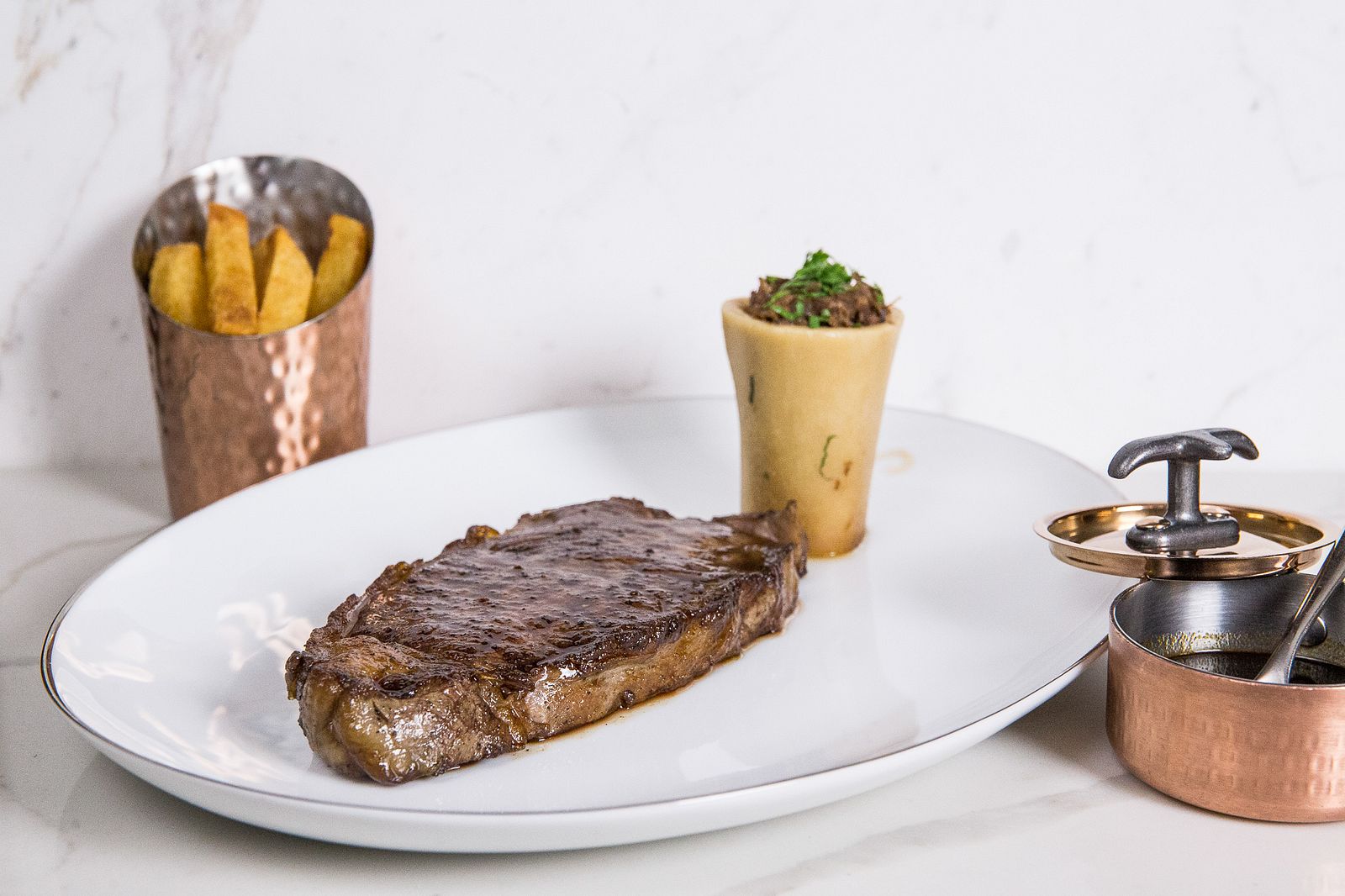 The beef, which is all imported from Australia and America, is carved before expectant guests. I choose a Wagyu striploin, which comes with steamed asparagus, fries, bone marrow and a goblet of pepper sauce which I drizzle across the steak. The meat is as indulgent as you'd expect – heat-seared, succulent and permeated by that rich charcoal taste.
Whether one then chooses to follow the main with a dessert or explore the third and fourth stages of the journey – a well-stocked whisky and sake lounge upstairs and a teppanyaki station - depends on how extravagant you are feeling. In the latter space, diners can enjoy traditional, Japanese-style iron griddle cooking. Highly skilled Teppanyaki chefs wow visitors with their knife skills and culinary flair, completing a truly theatrical dining experience. For such fine fare, however, it's also surprisingly affordable – a set menu from the à la carte menu, which includes a starter, main and desert, begins at VND1.1 million.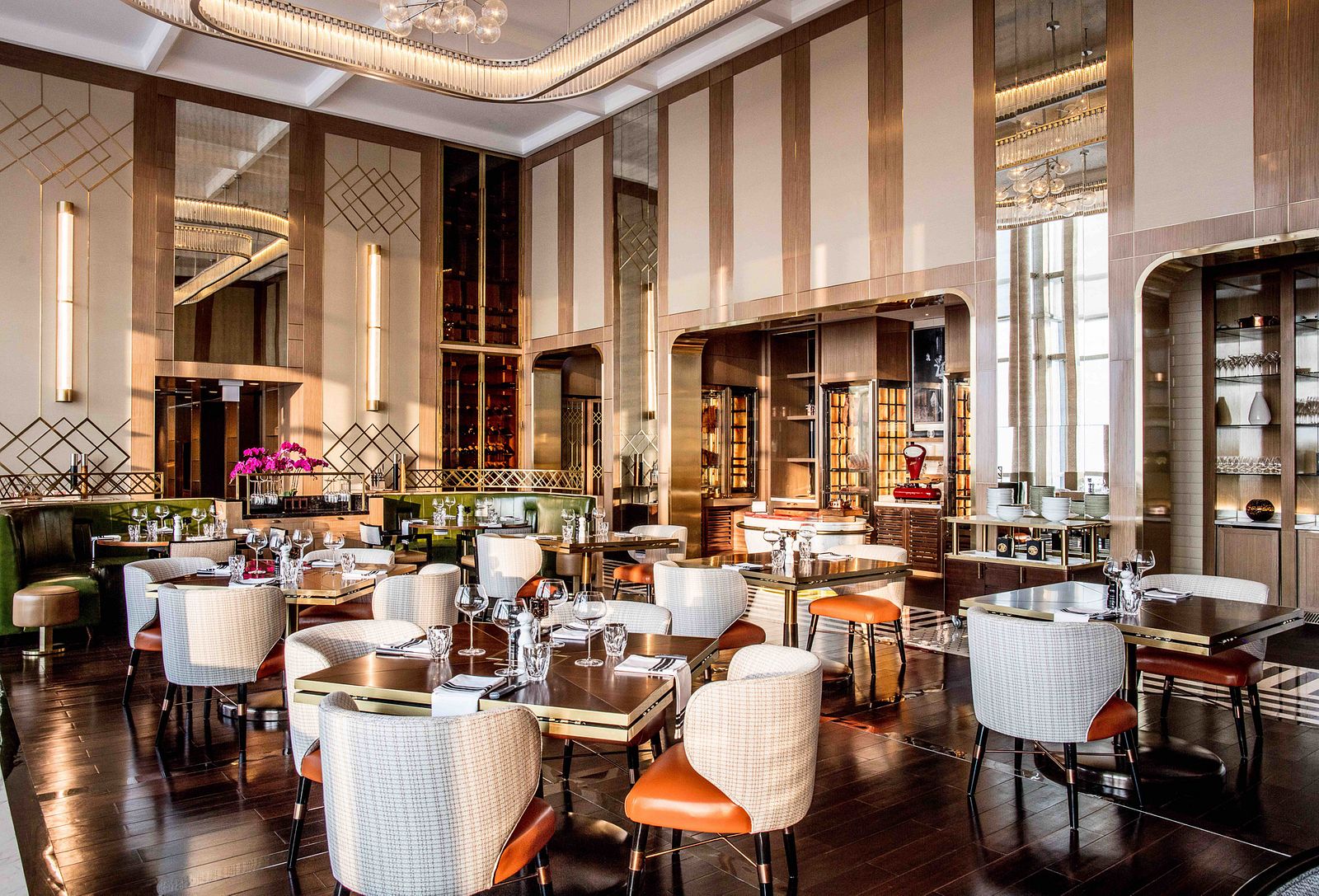 So what can you expect if you do choose to visit? If you're already familiar with such cuisine, you'll find all the hallmarks of top-tier gastronomy you're used to. If you're new to the scene and eager to learn more, Stellar Steakhouse's team will act as guides and aid your understanding of the different cuts of meat, their preparation and – from bleu to well-done - the optimum style of cooking to suit your tastes.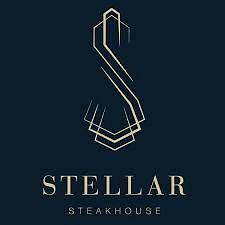 024 3698 8888
Keangnam Hanoi Landmark Tower, Plot E6, Cau Giay Urban Area, Từ Liêm, Hà Nội