If you're familiar with modern education methods you've likely encountered the term 'STEAM,' an acronym that stands for science, technology, engineering, art and maths. But what is it, exactly? Some people think a focus on STEAM means merely adding robotics or coding classes to a curriculum, or bringing computers into art rooms.
But according to Luke Dyer, British International School's (BIS) Head of Primary ICT and Design Technology, it's much more than simply tweaking coursework. It is a means of teaching students to be active problem-solvers reliant on the connections between subjects.
When NASA needed to design solar panels that could unfold in space, they turned to one of the world's greatest origami artists. This is the type of multi-disciplinary, creative problem-solving that the Massachusetts Institute of Technology (MIT) aims to instill in their students. In 2018, BIS launched their collaboration with this famed institution, and in addition to facilitating teacher and student exchanges, they provide a series of challenges that teachers here in Vietnam can integrate directly into their classrooms.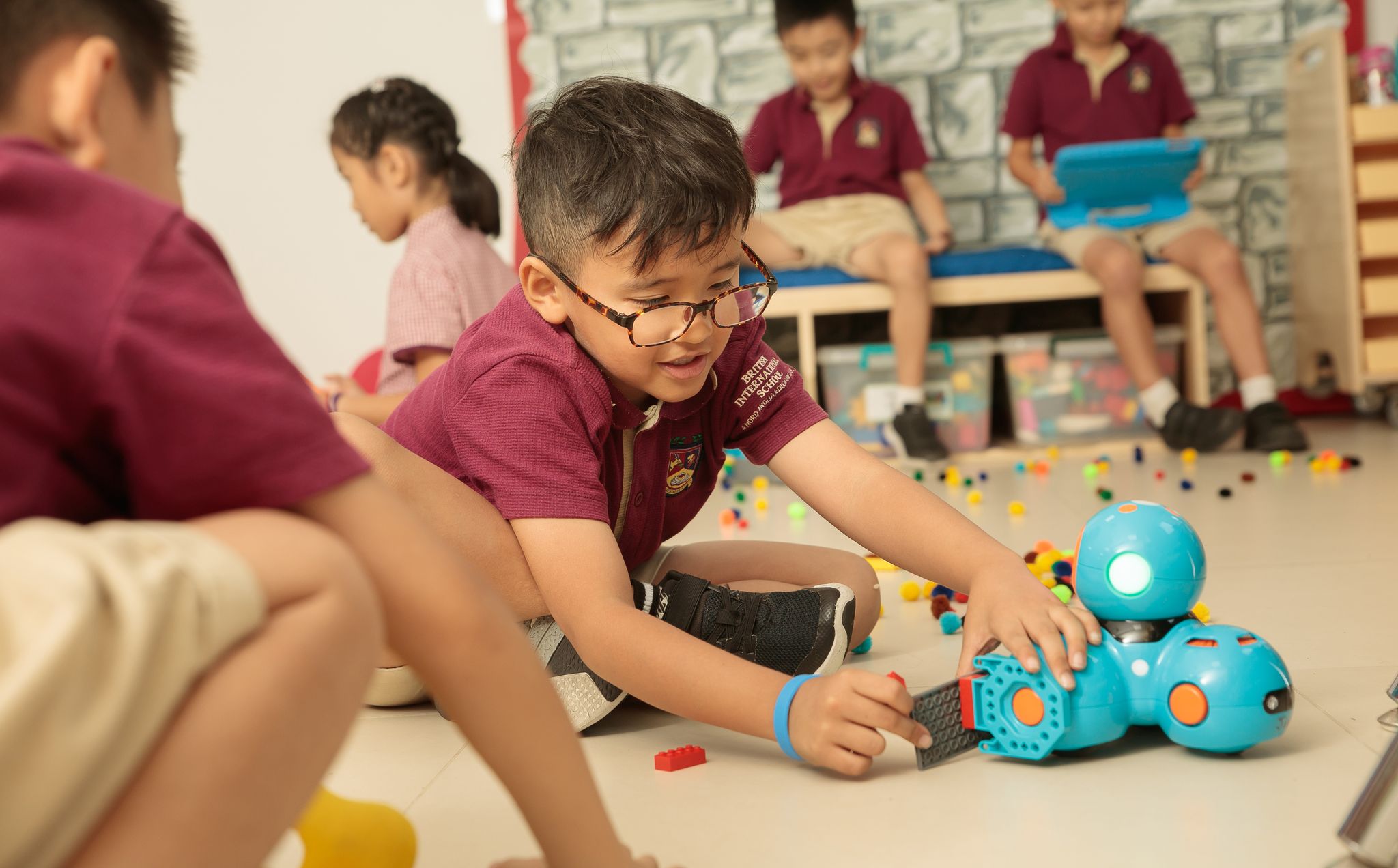 Primary students in Year two and four, for example, were asked after learning about animal adaptations to imagine how human bodies might evolve via the integration of wearable technology. They then designed and crafted their visions. The process involved tangible science, art and design knowledge, but also showed students how no single subject exists in a vacuum, and when approaching an open-ended question they should all be incorporated. Other MIT challenges for primary students function similarly, such as fashioning remotes for someone with a physical disability or tracing the past, present and future design for any object, from a tennis racket to a motorbike to a drinking cup.
STEAM has been stressed at the university and secondary level for some time, but now more focus is being placed on offering experience of these principles at a younger age. At BIS, for example, students learn how to write simplified computer code and design basic video games from the age of 4. As students progress through grades and gain more knowledge in different subjects, the tasks become more open-ended, which allows them to find unique solutions and explore their own interests.
Ultimately, BIS believes STEAM can empower students to seek out real-world problems to remedy. One way the school fosters this is by having secondary IBDP Design Technology students visit primary school classrooms to see what they might improve upon. One student observed that paints and supplies were routinely knocked over and spilled across craft tables, and thus designed a desk with special recessed holders. It proved so functional that the school produced several, and they are now being actively used. Another student realized that the drama department had no way to properly perform puppet shows and thus came up with a wearable device that school productions will soon rely on.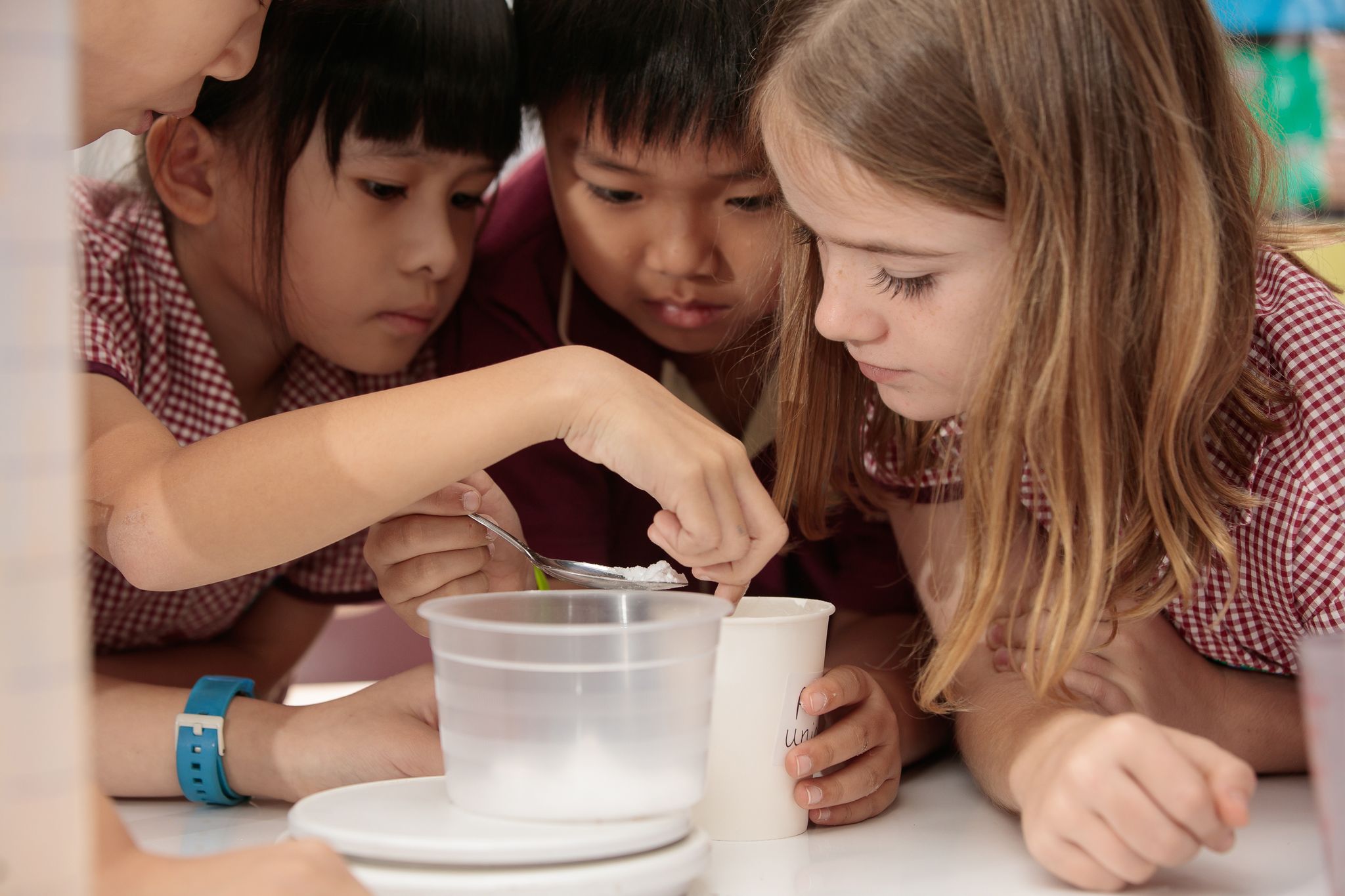 The extremely well-equipped computer-aided design (CAD) lab makes familiarizing students with STEAM easy. They use the 3D printers, vinyl printers and laser cutters for projects in each of their classes, and are even encouraged to rely on the space for outside hobbies to instill the notion that learning can be fun. This principle extends to the teachers who use the learning space for their own tinkering. One staff member, for example, is currently designing a surreal vacuum foot contraption he will use to scale the side of the school.
In addition to the problem-solving abilities, many of BIS's STEAM efforts develop soft skills. A perfect example of this involves the F1 in Schools racing program. BIS's team, Nam Phong Racing, is currently preparing for the world championships in Abu Dhabi where they will be the sole representatives of Vietnam. A key element of this competition is raising the necessary sponsorship to fund the trip. To attract their donors the team had to send emails, create proposals and hold a variety of meetings with key stakeholders. These necessary abilities often prove far more beneficial in the real world than one's ability to solve math equations or detail the steps involved in photosynthesis.
Victoria, a member of the previous year's team, was there to watch. She explained how activities like F1 in Schools and a project that connected her with a scientist studying dark matter density in Germany made her realize she "loved to learn." A member of the current team, Yuen Yin, expressed her gratitude that BIS is expanding STEAM efforts to younger students because she thinks many don't realize how much they'll enjoy it, and especially for females like herself, who are under-represented in the field, simply giving them an opportunity to see it in action can be life-changing.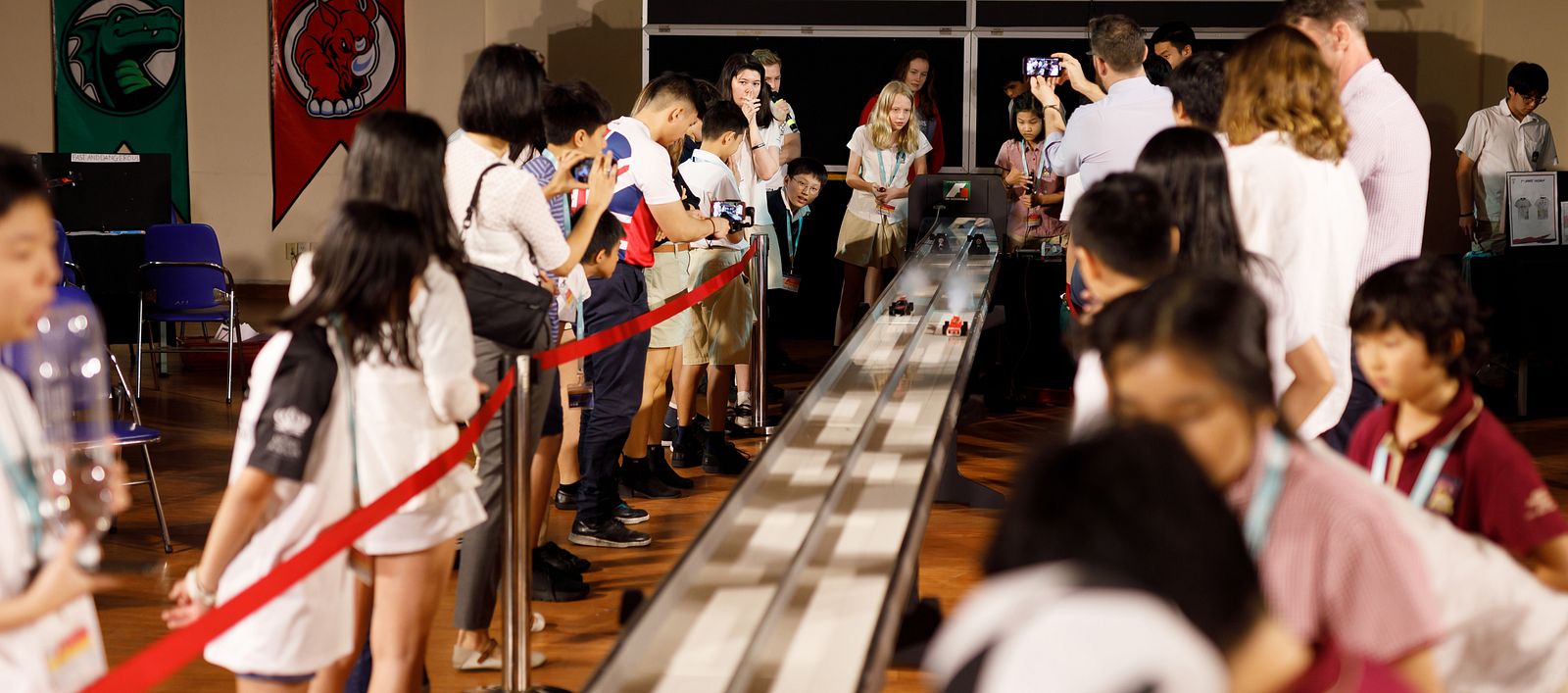 The BIS Grand Prix, held earlier this month, provided a perfect example of the power and particulars of STEAM education at BIS HCMC. Nam Phong Racing team members introduced the sport to 60 primary students from across South East Asia to inspire them and show them the tangible implications of much of what they are studying. Groups of students representing seven different international schools worked together to design a car supported by what they knew of simple machines and physics, create a logo, and finally race it.
The activity ticked off each letter in the STEAM acronym while letting the students have a lot of fun. They circled around the track cheering as their tiny cars shot forward. An observer wouldn't even realize that this was learning. And that's part of the goal of STEAM - to motivate and teach students in a holistic, integrated way that proves valuable well beyond the school walls.
+84 (0) 28 3744 2335
BIS HCMC, SECONDARY CAMPUS | 246 Nguyen Van Huong Street, D.2, HCMC