Saying Saigon has changed a great deal in the last 25 years is quite an understatement and the rapid development the city has experienced is not only evident by sprouting skyscrapers and large infrastructure projects, but also in educational opportunities.
A quarter-century ago, truly international curriculums were few and far between and students hoping to study abroad faced significant challenges at local institutions to prepare. Moreover, teaching and learning methods around the globe have also evolved.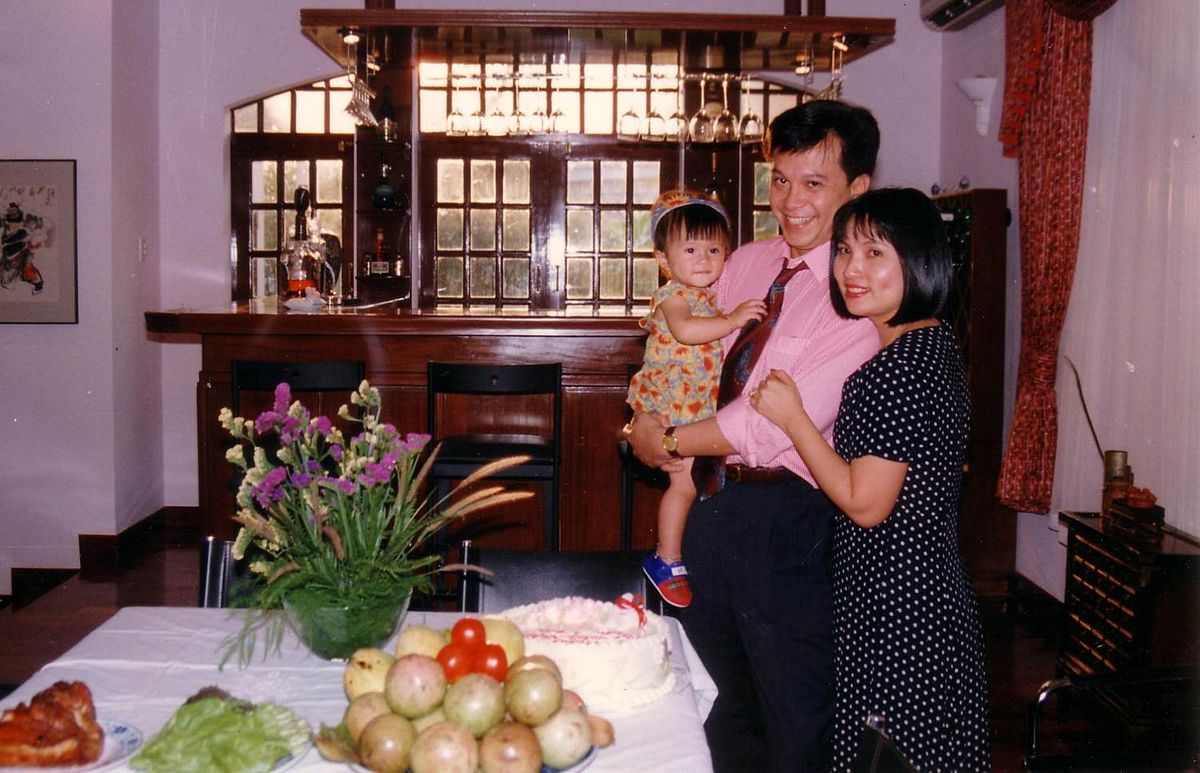 Maurice Nguyen and Rosie Ngo studied and lived overseas and wanted a high-quality British-style education for their daughter. So in 1997, they founded what would eventually become the British International School Ho Chi Minh City. Starting as a preschool with just two classes, it grew rapidly and expanded to new campuses and buildings with staff and partnerships to match. Equally as impressive were the changes occurring within the school education system as greater emphasis was being placed on personalized learning, well-being, student leadership and community partnerships, culminating in a fully holistic approach to learning.
As BIS HCMC celebrates its 25th anniversary, it's a wonderful opportunity to reflect on those changes that have earned BIS HCMC its current outstanding reputation, not only in Vietnam, but worldwide, alongside the exciting future ahead for the school.
Fostering Individuals via Personalized Learning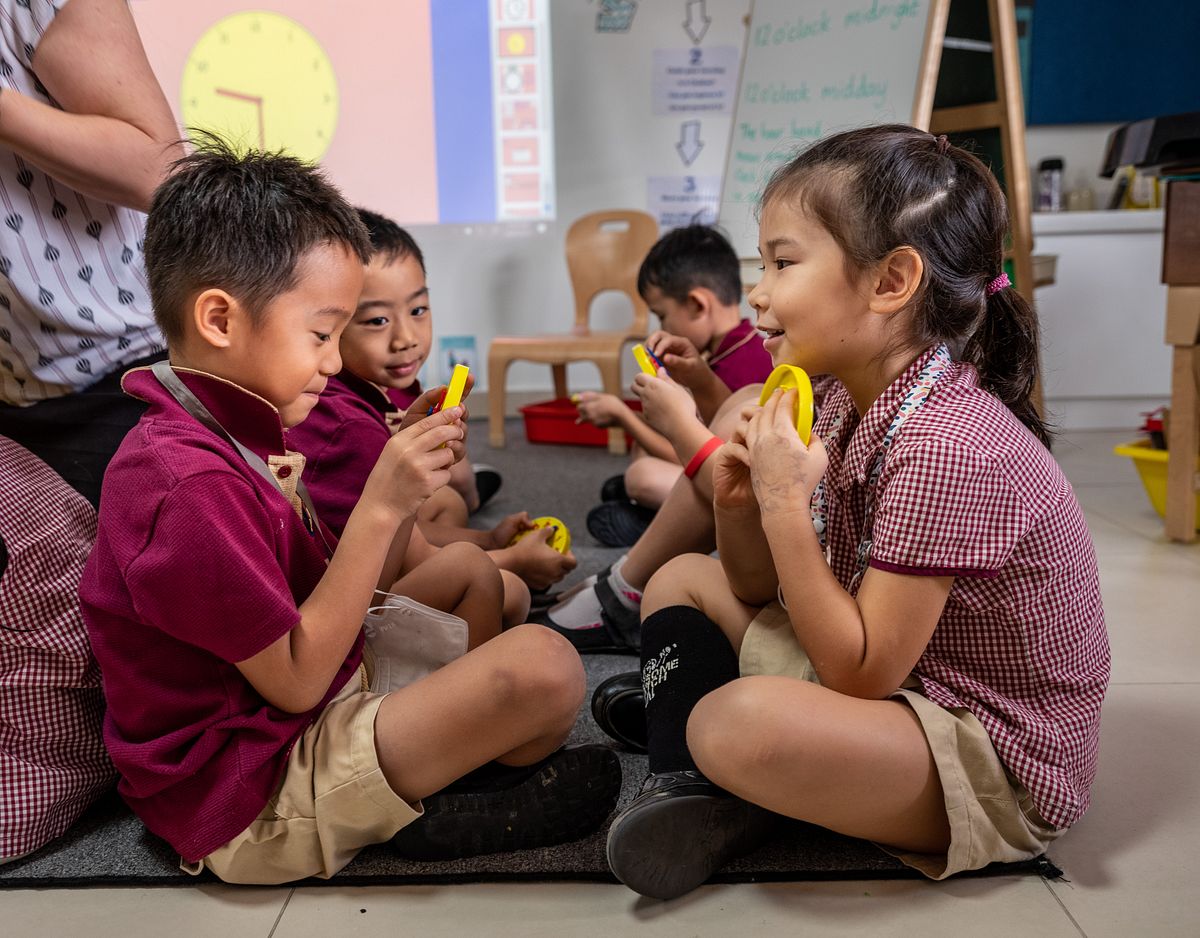 Parents have long appreciated BIS HCMC's approach to approach to balanced learning. While the school's more traditional English National Curriculum provides structure and develops responsible individuals, this, exclusively blended with the international curriculum, allows teachers to personalize learning in order to foster global citizens and passionate inquirers. Be it via visual exercises, artistic expressions or verbal instructions, different teaching methods connect better with different students. Within this holistic approach to learning, the devoted teachers at BIS HCMC, are able to not only recognize which approach is most effective for each student, but tailor classroom activities to best engage them while still achieving core goals. This method for maximizing learner potential extends to older students, particularly when they begin their independent research and projects for the IBDP program which includes a focus on a subject of their choosing.
Technology also plays a prominent role in catering to students and providing structure. BIS HCMC was particularly well-positioned to transition to online education during the global pandemic and teachers and students developed valuable skills that are also applicable to in-person classes. They've become adept at utilizing a variety of platforms and online tools that facilitate conventional learning and better connect families with school activities.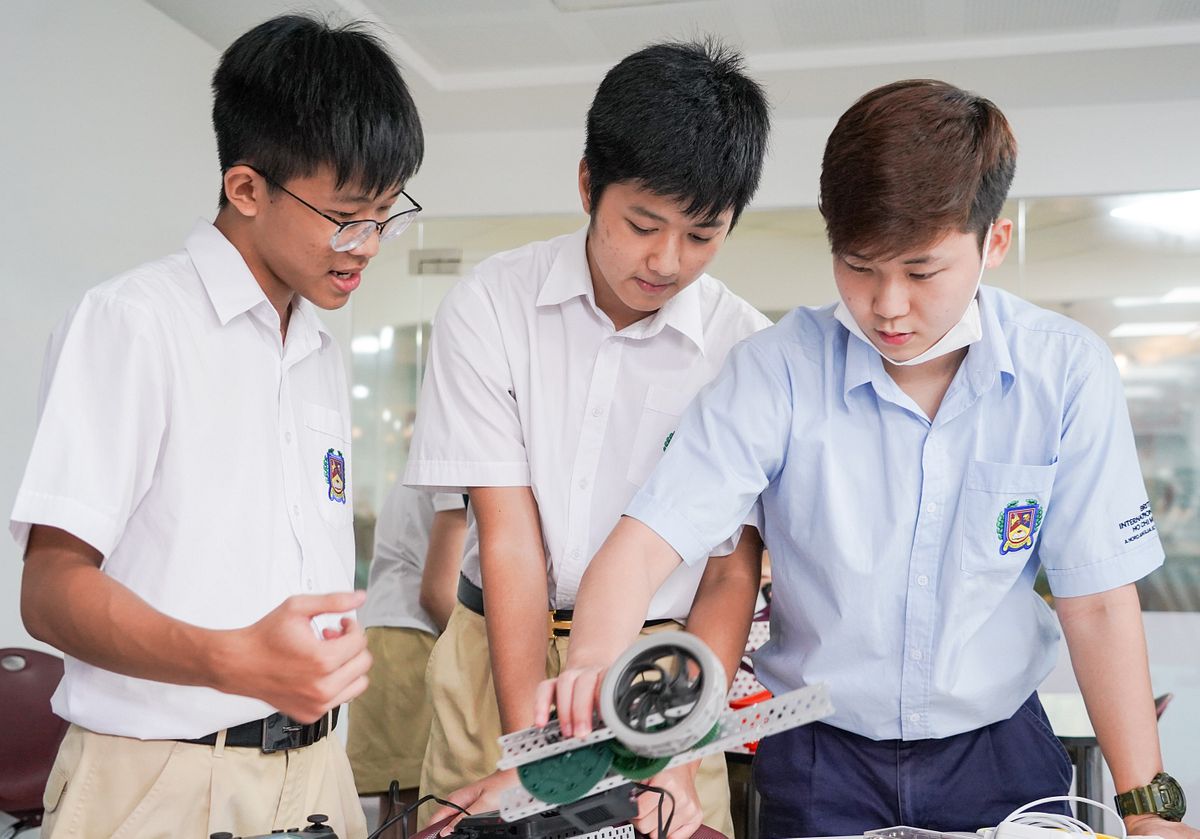 Personalized growth goes well beyond the classrooms and tablet screens, however. BIS HCMC has over 100 different clubs and activities that take place before and after school, during lunch breaks and on weekends. And students have a leading role in many of these groups. Everything from traditional athletics such as swimming and performing arts groups to LEGO teams, chess clubs and activities focused on global and community projects enable students to explore their individual interests. The popularity of the activities underscores the school's belief in a holistic education where success and development involve much more than simply earning good grades and high test scores.
Attracting and Nurturing Passionate Educators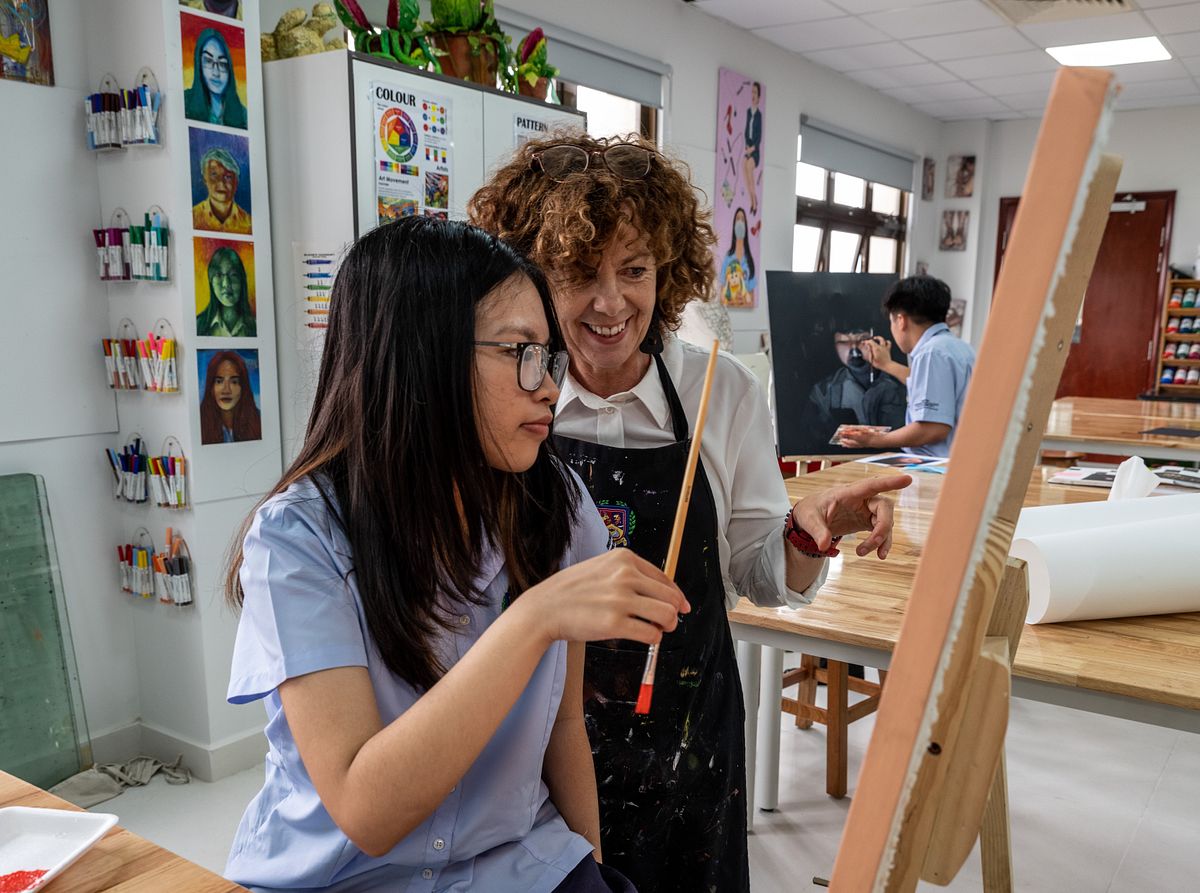 Passionate educators exemplify the school's overall character and philosophies. BIS HCMC has an impressive teacher-retention rate thanks in large part to a supportive environment that allows their own creativity to come to life. Nowhere is this more obvious than in the different clubs and organizations they lead. For example, all staff members have an opportunity to run a club or activity outside of their day-to-day teaching. So a Spanish teacher who happens to love competing in triathlon competitions in his free time, for example, facilitates sporting clubs as an extracurricular activity. These opportunities, combined with regular personal development, help motivate teachers to stay at the school where they form close relationships with peers and students, maximizing their potential to contribute to the school and community as a whole.
In 2015, BIS HCMC took a significant step forward in mentoring students and teachers alike by joining the Nord Anglia network of schools. With more than 80 schools in over 30 countries, the member institutions share resources and knowledge and host events and exchanges. All members also partner with the famed performing arts institution, Juilliard, UNICEF and the Massachusetts Institute of Technology (MIT) for curriculum development and support, visit opportunities and faculty training. These are in addition to the growing number of athletic, artistic, musical and service-based initiatives BIS HCMC takes part in with other international schools and organizations in Saigon which helps students expand their cultural awareness and global experiences.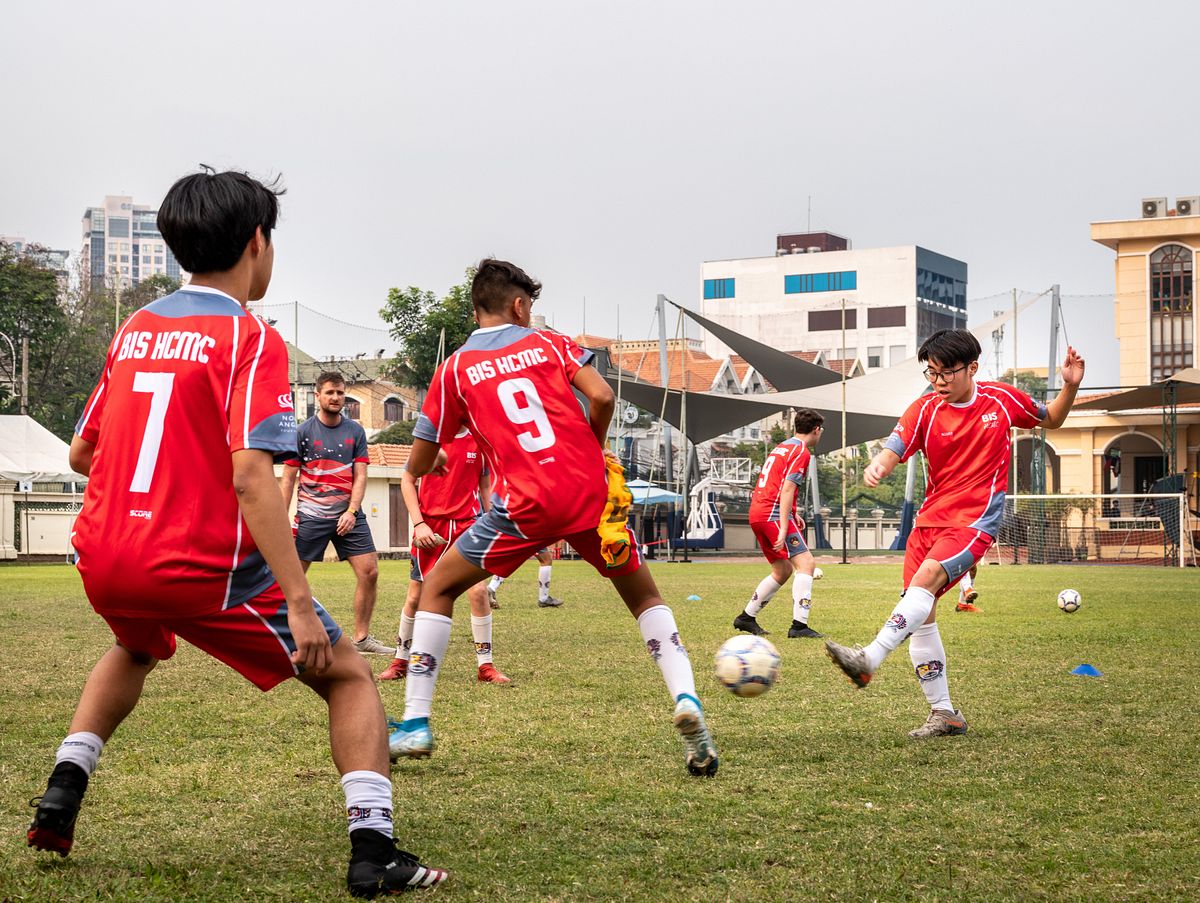 In addition to formal outside partnerships, BIS HCMC excels due to the relationships among families that create a BIS community that consists of much more than students and teachers. Over the years, a large and active parent and teacher group (PTG) has formed with regular social gatherings, coffee meetings and other events including bus tours for newcomers, book sales, potluck lunches for teachers and social evenings. Mothers and fathers discuss volunteer efforts and ways to contribute to the school and also act as an informal welcoming and support group for families joining the school community. Returning stronger than ever after the pandemic, the gatherings reveal why so many families are eager to join the school and why it's so difficult to leave.
Building on a 25-Year Foundation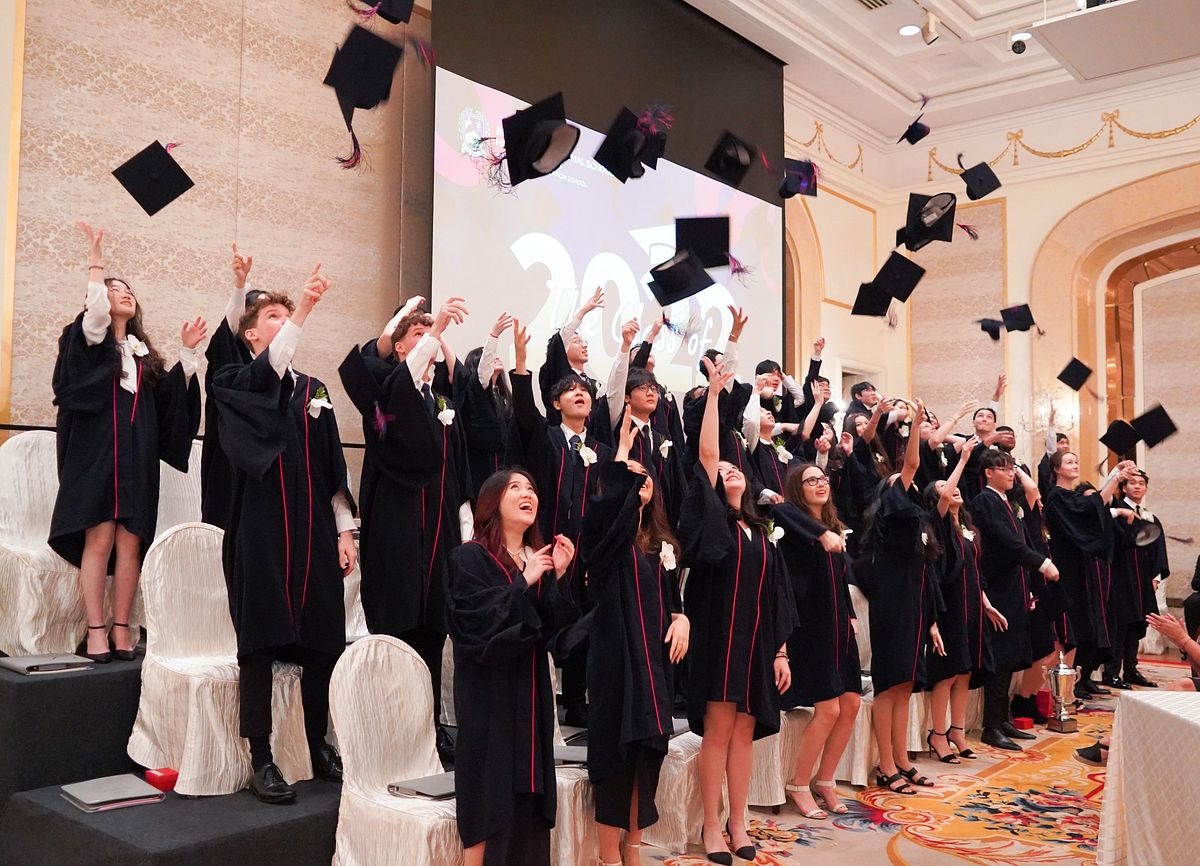 BIS HCMC's nurturing environment, rigorous curriculum and expansive extracurriculars lead to impressive post-graduation trajectories. Every year students go on to prestigious international universities and embark on professional and personal lives committed to making the world around them a better place. Many of the past graduates have returned to Saigon after studying abroad or find ways to remain in touch with the school community and thus constitute a robust alumni group eager to support current students and teachers.
BIS HCMC has certainly learned what works when it comes to preparing students for the world and fostering a thriving community in Saigon which means they aren't looking to make significant overhauls anytime soon. Rather, they hope to continuously develop what they have proven to excel at. The largest changes in the near future, involve BIS HCMC's ongoing developments in facilities, technology and learning. Those interested in the school can take a virtual campus tour at any time to get a more intimate view.
One could reasonably expect that if the founders of the school visited BIS HCMC in 2022, they would find it completely unrecognizable from the small preschool they founded in 1997. In reality, they have no trouble finding their way around as Maurice Nguyen and Rosie Ngo continue to be part of the school management team and routinely make visits. On the evening of 12th August, both Maurice and Rosie came to a school celebration to officially launch their 25th year. Their understanding that improvement, growth and education never ends lies at the core of BIS HCMC's activities over the last 25 and will remain so for a long time to come.
+84 (0) 28 3744 4551
BIS HCMC, Junior Campus, 225 Nguyen Van Huong Street, Thu Duc City, HCMC