I arrived shortly before sunset, draped in my best floor-length party vest, and free of expectations on the second and final Saturday of Vietnam's largest, globally-acclaimed music and art festival, Epizode.
Held on idyllic Phu Quoc Island, the event boasted 11 explosive days of diverse programming, with its primary draw being an absolutely stacked lineup of global artists and selectors hailing from every major market around the world, as well as a few rising local gems.
A Local Gem on the Rise
I talked to one of those home country talents, German-born Vietnamese Levi Oi, to get her take on what it was like to play after attending as a fan just a year ago. She had already done some work with Isreali producer and performer duo Red Axes, and explained: "It was so inspiring to me that the music they made with my involvement went international... I got back to Saigon and really went all-in. I started to learn to DJ but still continued working and organizing events, as it was kind of unreal for me to call myself a DJ. More and more, people asked me to play, it was like a tornado that took me. So the experience from attending to playing at Epizode was like the cherry on top of this whole DJ journey."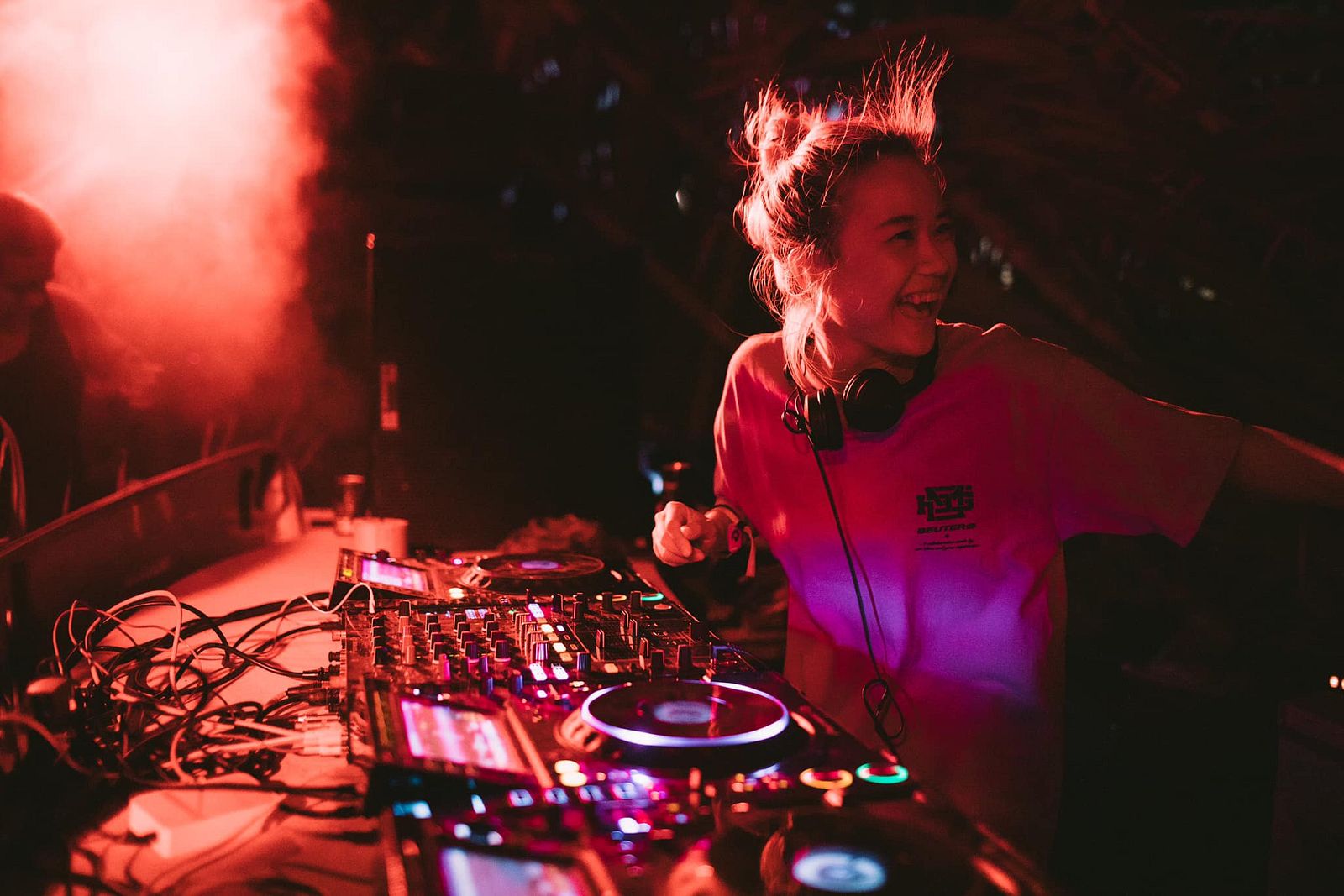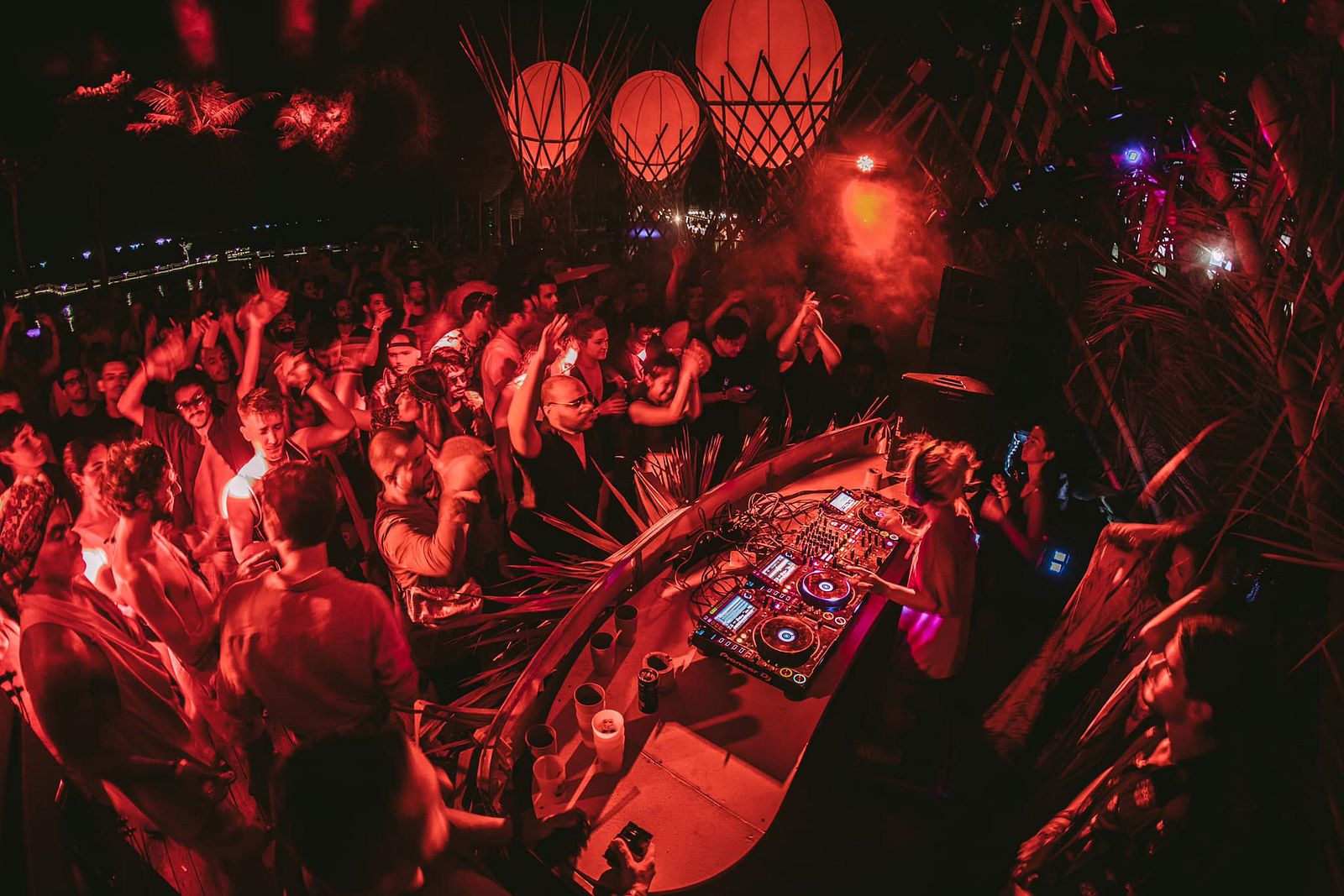 There's no question Levi has earned the title of DJ now, leading up to her Epizode debut she graced stages at the Boiler Room, Coracle, and Ravolution Music Festival.
Picture-Perfect
Epizode has taken place at Sunset Sanato Beach Club since its inception three years ago and arriving with just one night to soak up everything it had to offer, I felt a slight tinge of nerves. But as soon as I spotted a few friends signaling me towards the bar, I relaxed, pressed my fingertips to my temples to ensure g my face jewels hadn't come loose, and started off across the sand. With tropical-themed fizzy drinks in hand, we drifted towards the water's edge and the enchanting Dali elephants which were permanently installed on-site. The whimsical beasts anchored the picturesque sunset viewing spot. I opted for a dip in the warm waves as I took in one of the most spectacular sunsets I'd ever seen. As the giant, gooey, fire-orange star finally kissed the horizon, I could almost see an anticipatory shimmer run up the festival's collective spine and fizzle out into the twilight.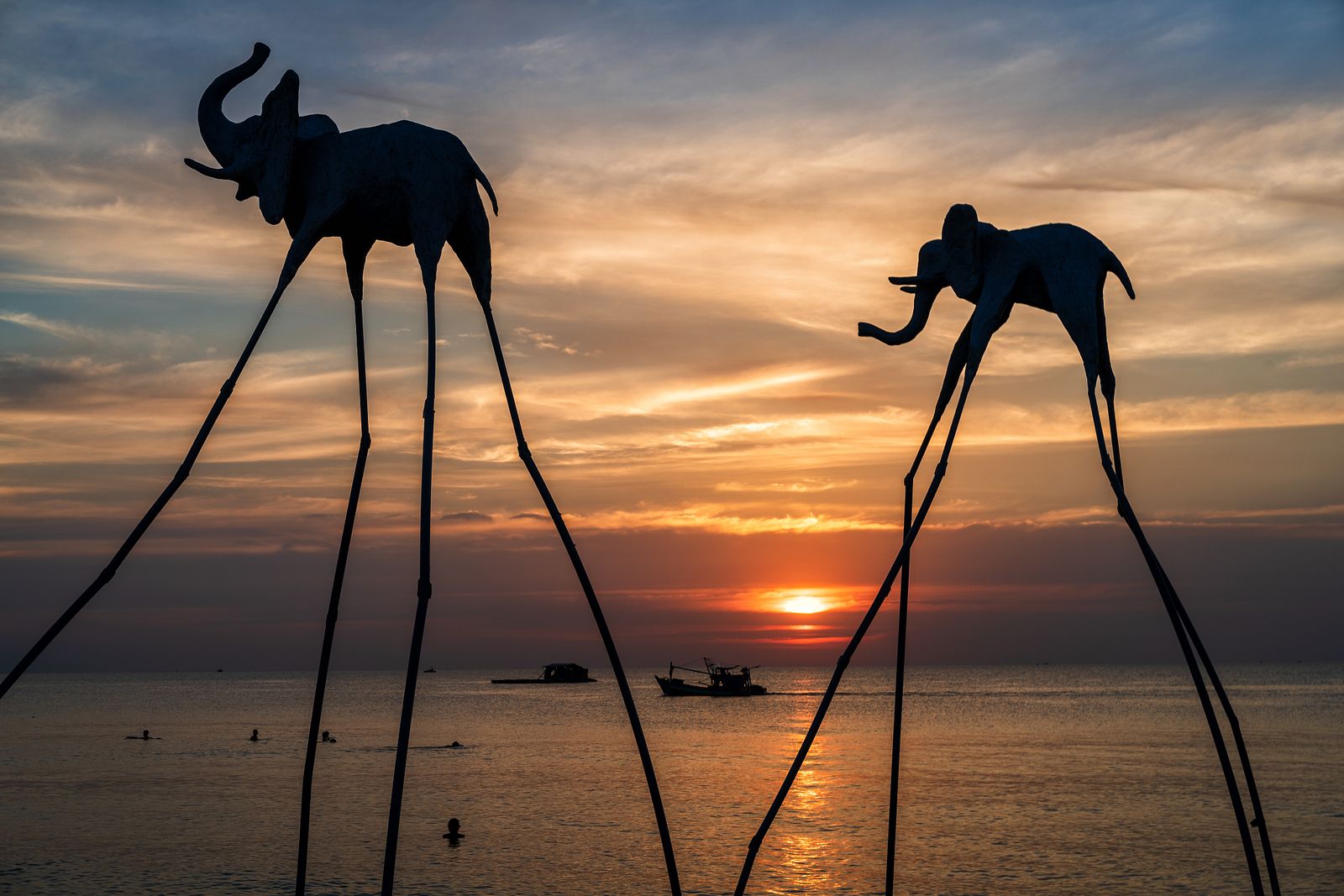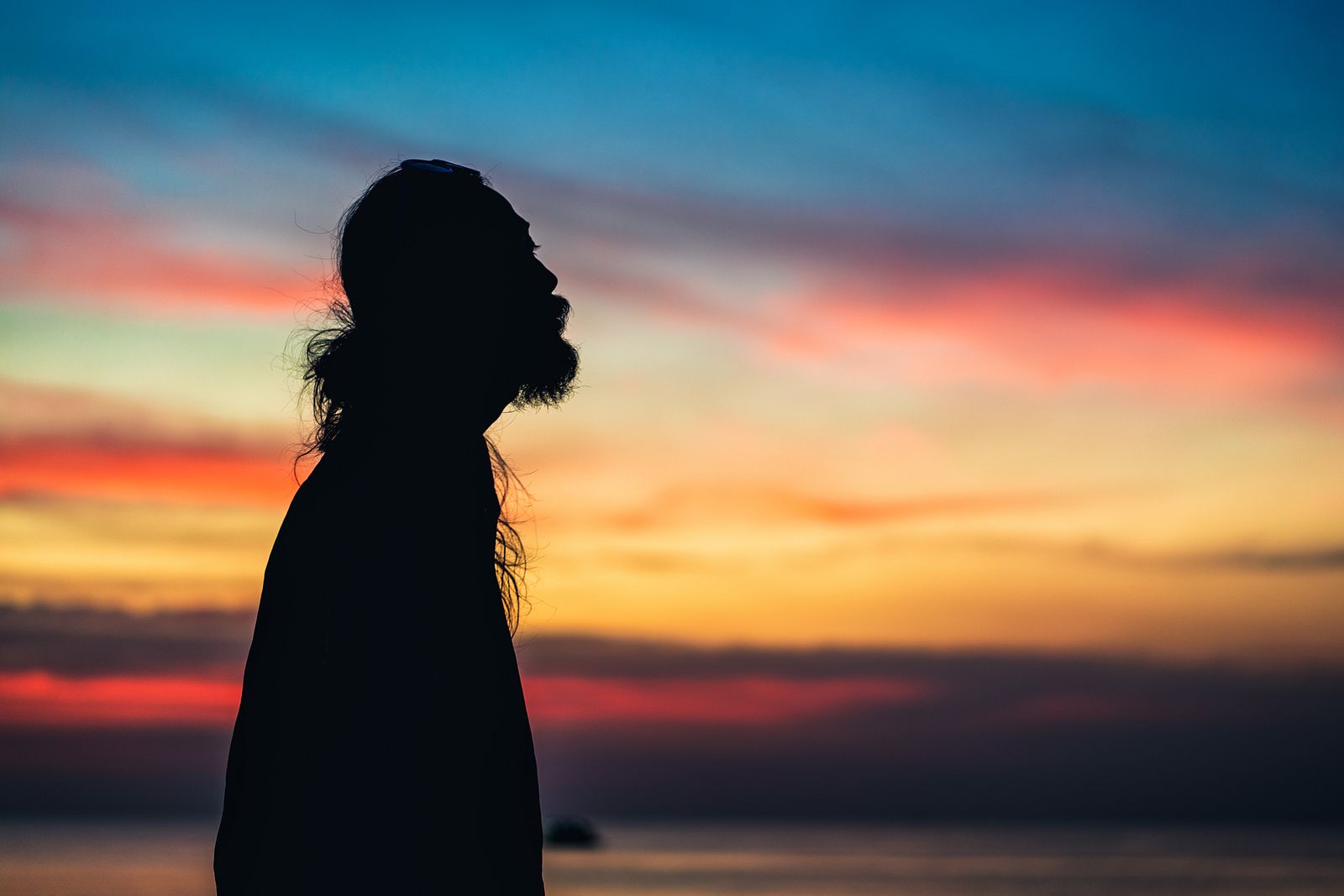 Against the sunset, the atmosphere on the beach oozes effortless, island cool with attendees casually wandering between grandiose art pieces and stylized stages. I didn't catch many of the daytime activities, but attendees who braved the sun were treated to some unique contributions, including Thailand's KRAFTMETIX live body-painting, guided meditations, art workshops, sound healing, yoga, tea ceremonies, and even opportunities to test one's own musical creativity during open deck sessions. Yet it seems night is when Epizode really comes alive.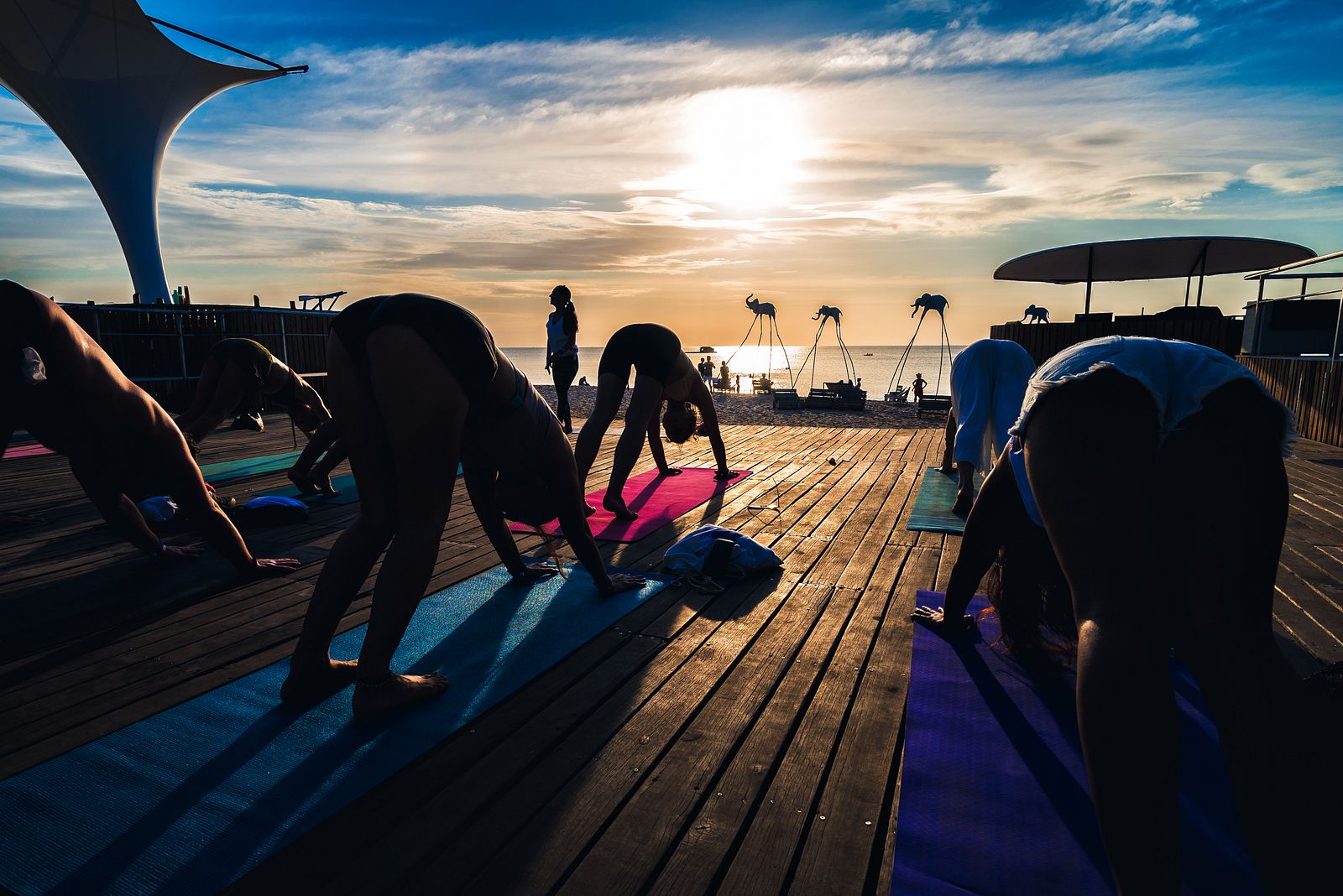 As the festival transitioned from beachwear to party dresses, the venue lit up with hundreds, maybe thousands, of multicolored lights. It wasn't just the stages that got special treatment; the bars, art installations, chill-out zones, top-up stations, and even bathrooms had unique lighting schemes.
Looking to the Future
Epizode, like several of its modern festival counterparts, went cashless for its fourth installment, utilizing pre-pay wristbands for all purchases. It was also the first year the festival launched a cup-sharing program to completely eliminate single-use plastic cups. Other eco-minded initiatives this year included wild grass straws in lieu of out-moded plastic, compostable tableware made from recycled sugarcane, and beWater's aluminum cans instead of plastic bottles...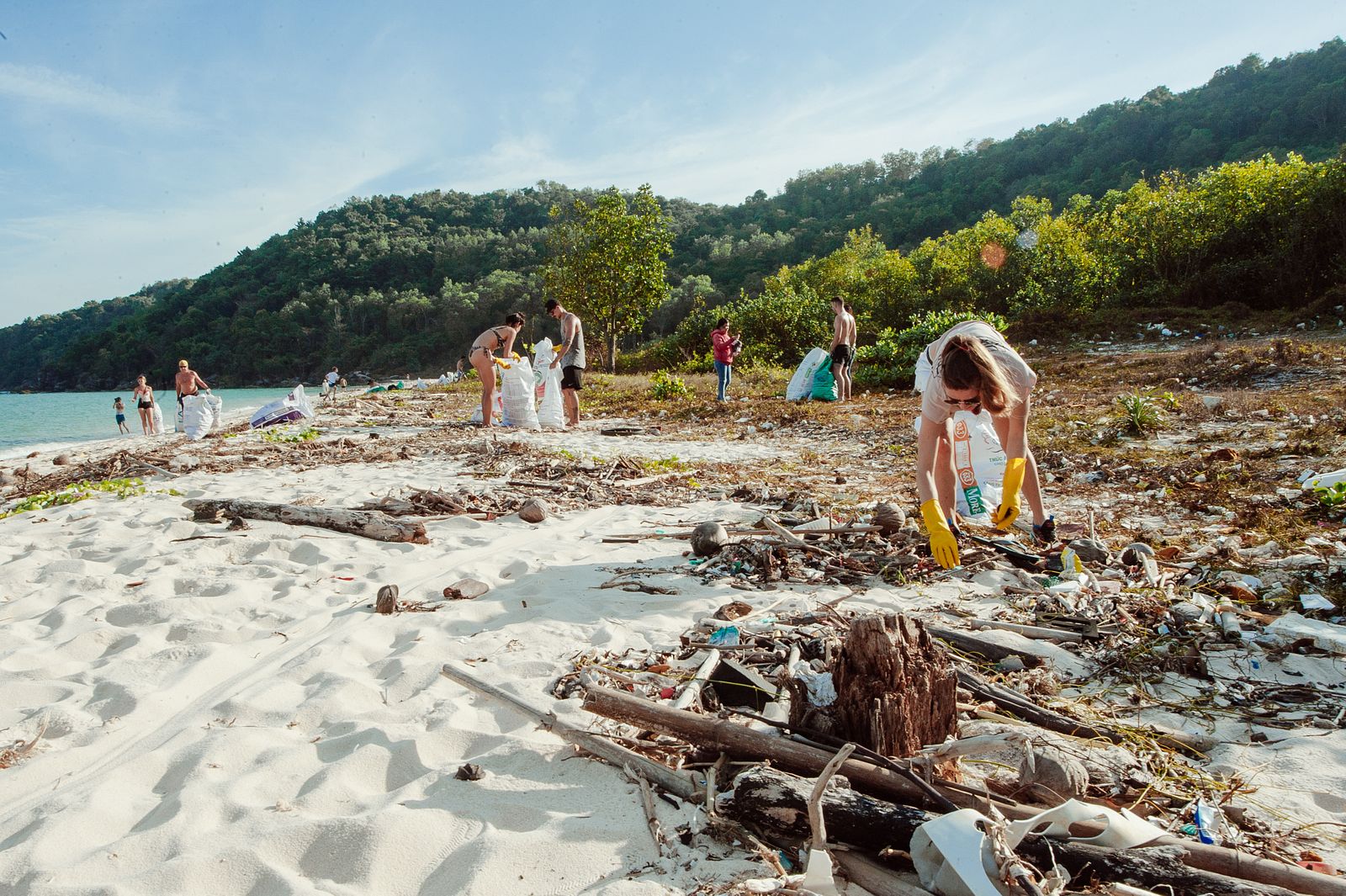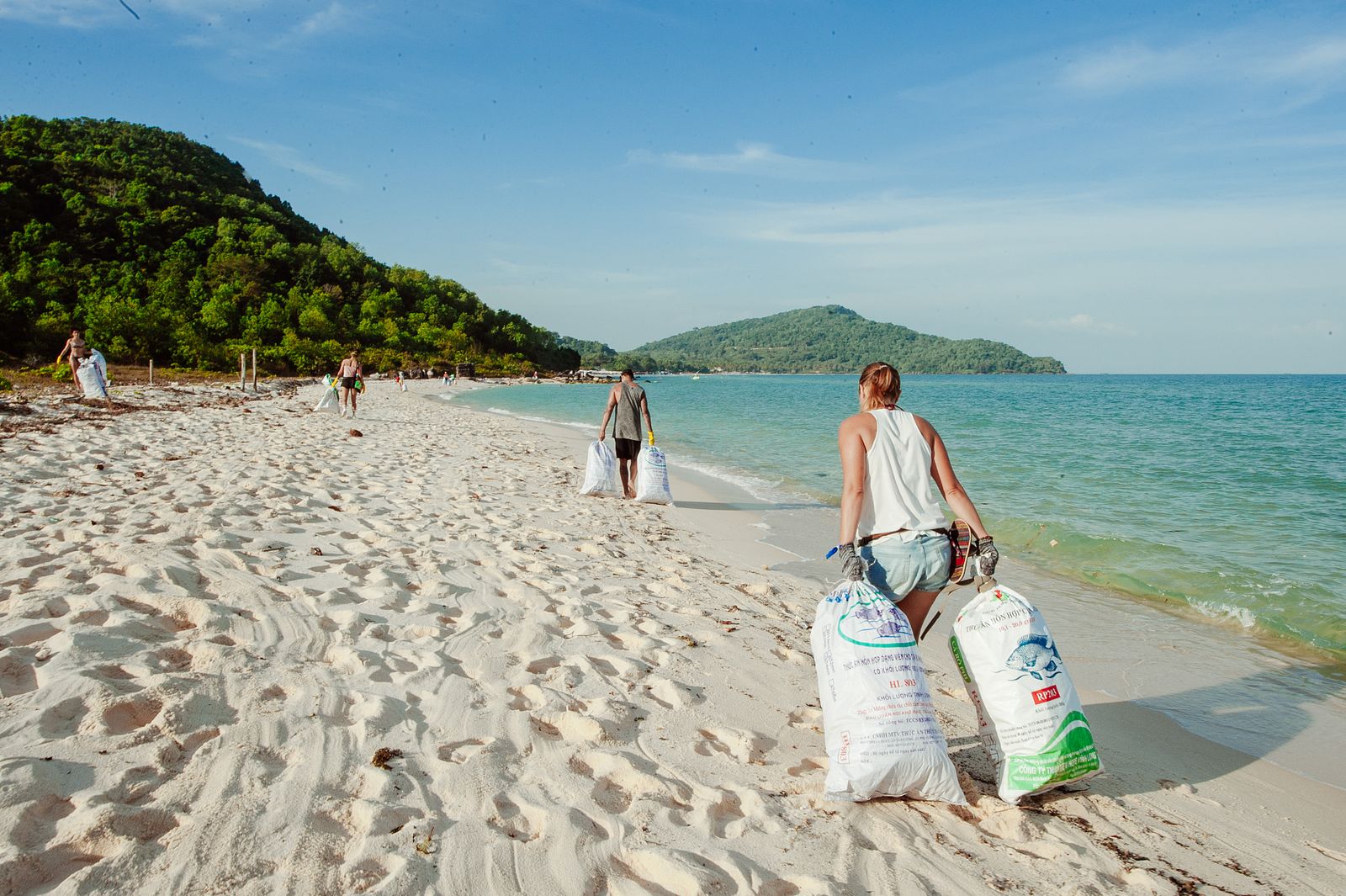 On top of its eco-minded philosophy and abundance of Instagrammable moments, another thing Epizode got right was its app. It allowed attendees to explore all of the event offerings with a full schedule, map, social features, and artist pages complete with SoundCloud links.
Sensory Overload
The main stage, an overwhelming ensemble of lighting rigs and state-of-the-art sound equipment, wood decking, VIP areas, multiple levels and dance-up bar held an all-night Cymatiks Showcase. Cymatiks, a project made up of a handful of prestigious, multi-talented artists, is known for a unique blending of sight and sound to create multi-sensory experiences. The project brought their signature beat-syncing visuals to the high-intensity, all-night party. A supremely visual show, the organizer's acute attention to all things technical did not go unnoticed by music-lovers and gearheads alike. Attendee Karolis Vytenis Gle said: "It is very rare that a party would be equipped like that in Vietnam, and in my opinion that was the biggest plus of this festival."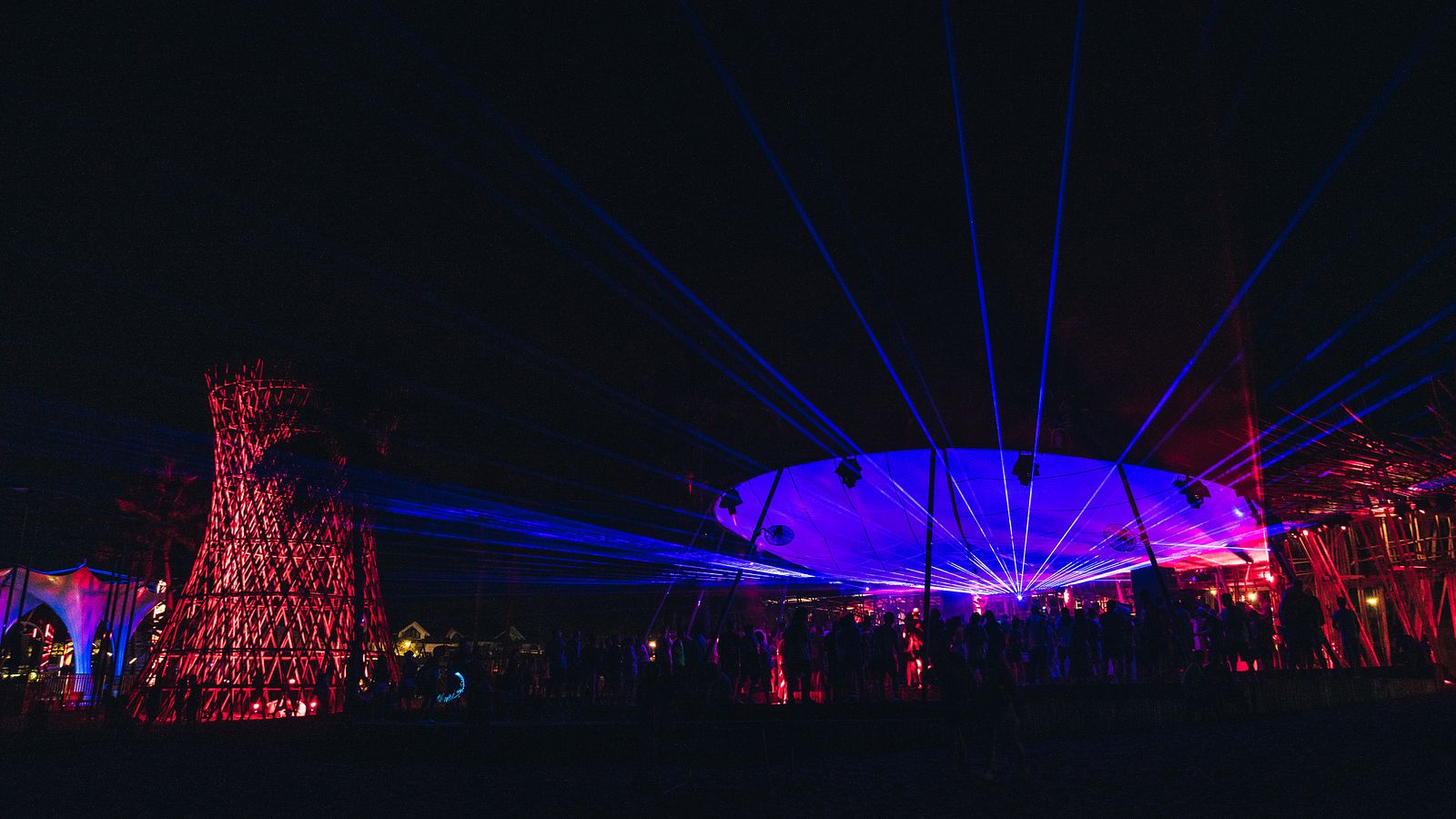 Fizzy drinks transitioned into beers as the night softly and slowly faded back into the morning. All the while we danced; drenched in the sonic bath coming from the thundering speakers. Our hearts raced, our hair became soaked, and legs turned to jelly. Seasoned festivalgoer Vicente Segarra put it artfully when describing those pre-dawn, dancefloor moments: "Your aching body is asking for a rest, but your mind is traveling with the music to another world; a little more, you tell yourself you wanna dance just a little more...Then suddenly, a remix of a song from your adolescence is playing, you feel a thunderbolt shoot through your spine and you get teleported!"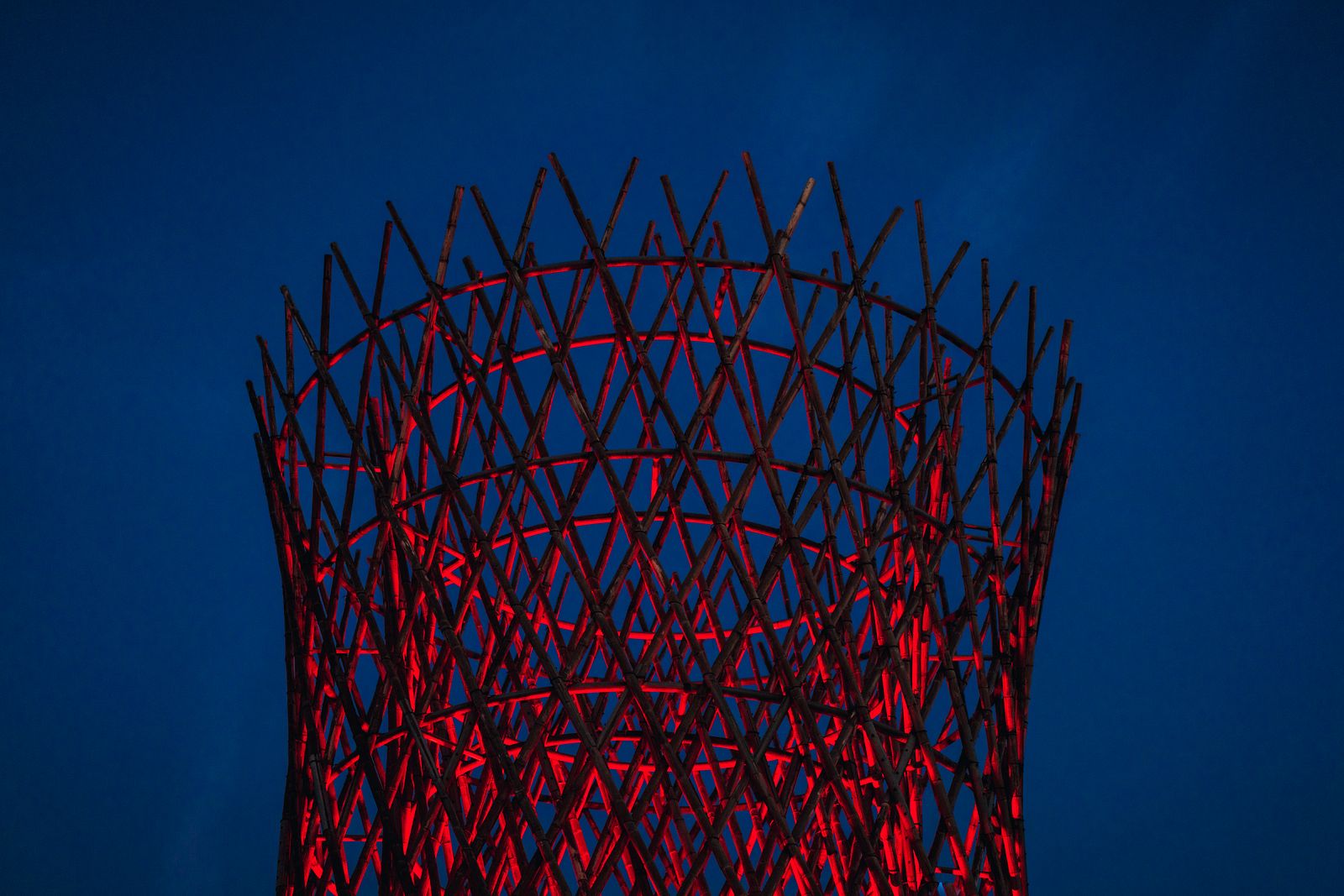 When I finally threw in the towel and traded my reusable cup for a taxi home, I was the kind of exhausted you only get from nights you plead with not to end. As I waved goodbye to Epizode and rested my head against the glass, sherbert scenes danced across my eyelids; a postcard-perfect sunset, endless, frenetic wiggles and shimmies punctuated by bathroom breaks, beer, new friends, old friends, and so much laughing; all culminating in the most idyllic, rainbow sunrise.