Will there be a day when the image of a woman wearing a helmet, clad in a kimono with ripped jeans while driving around the streets of Saigon becomes the next trend?
Read the article in Vietnamese here.
The kimono has long been an icon of Japanese culture. The lure of this famous traditional costume is not limited to its 1,200 year-long history or its various charming patterns, but also the meticulous details required in each sewing stage to produce these stunning outfits. Wearing a kimono is a point of pride for Japanese citizens because of these rich traditions.
Still, because of these design intricacies, the kimono has gradually been replaced in everyday use with simple, modern western-style clothing items introduced to Japan during the Meiji era. The kimono is now only worn during festivals or on special occasions. Nonetheless, many young designers around the world who love Japanese culture take this as a challenge: can they bring a contemporary touch to the thousand-year-old traditional design and embrace Japanese culture in an international setting?
Inspired by this conundrum, Kimono Ơi — a new fashion label from Saigon — was officially launched last December with an ambition to take on both the cultural and climatic challenges of adapting the kimono to Vietnam.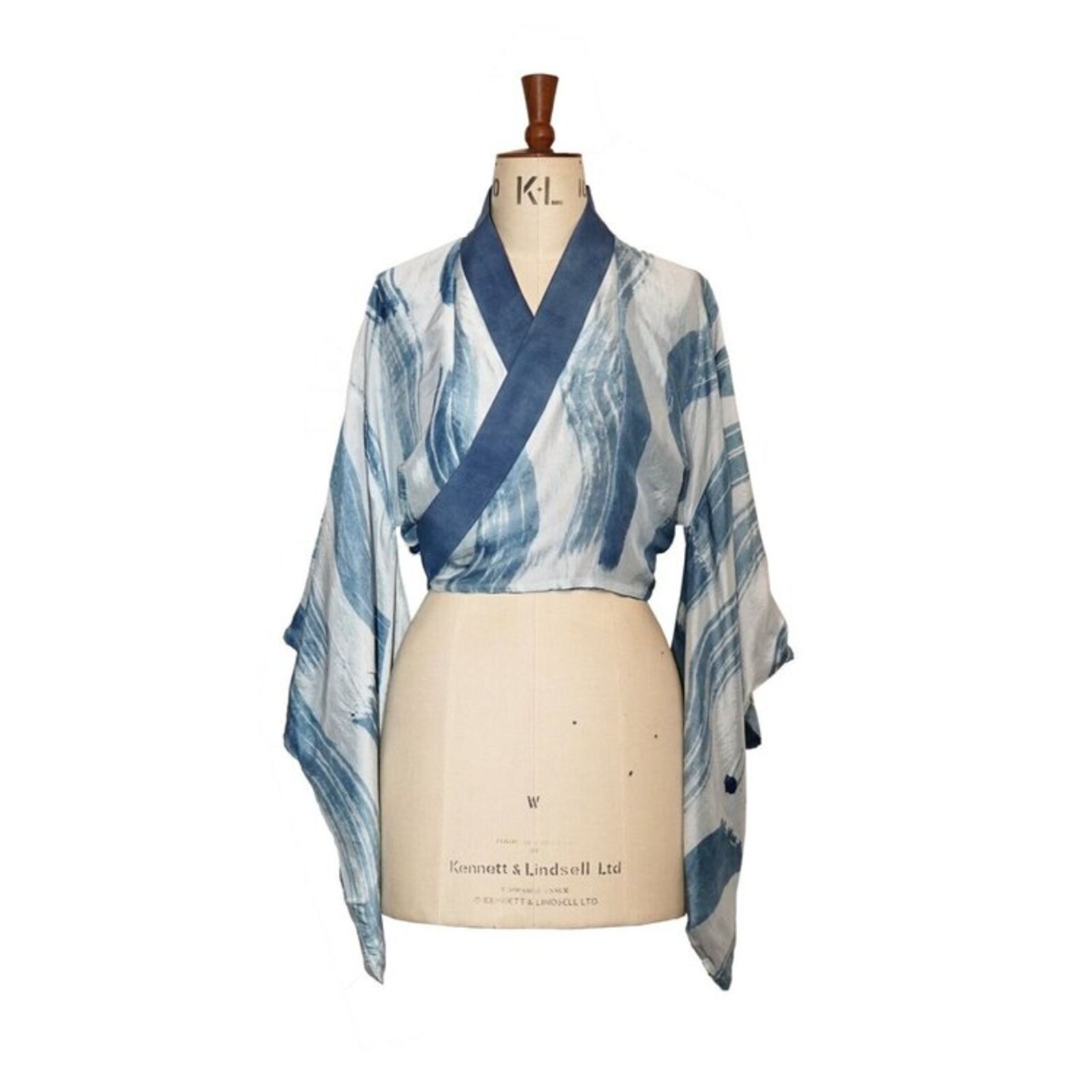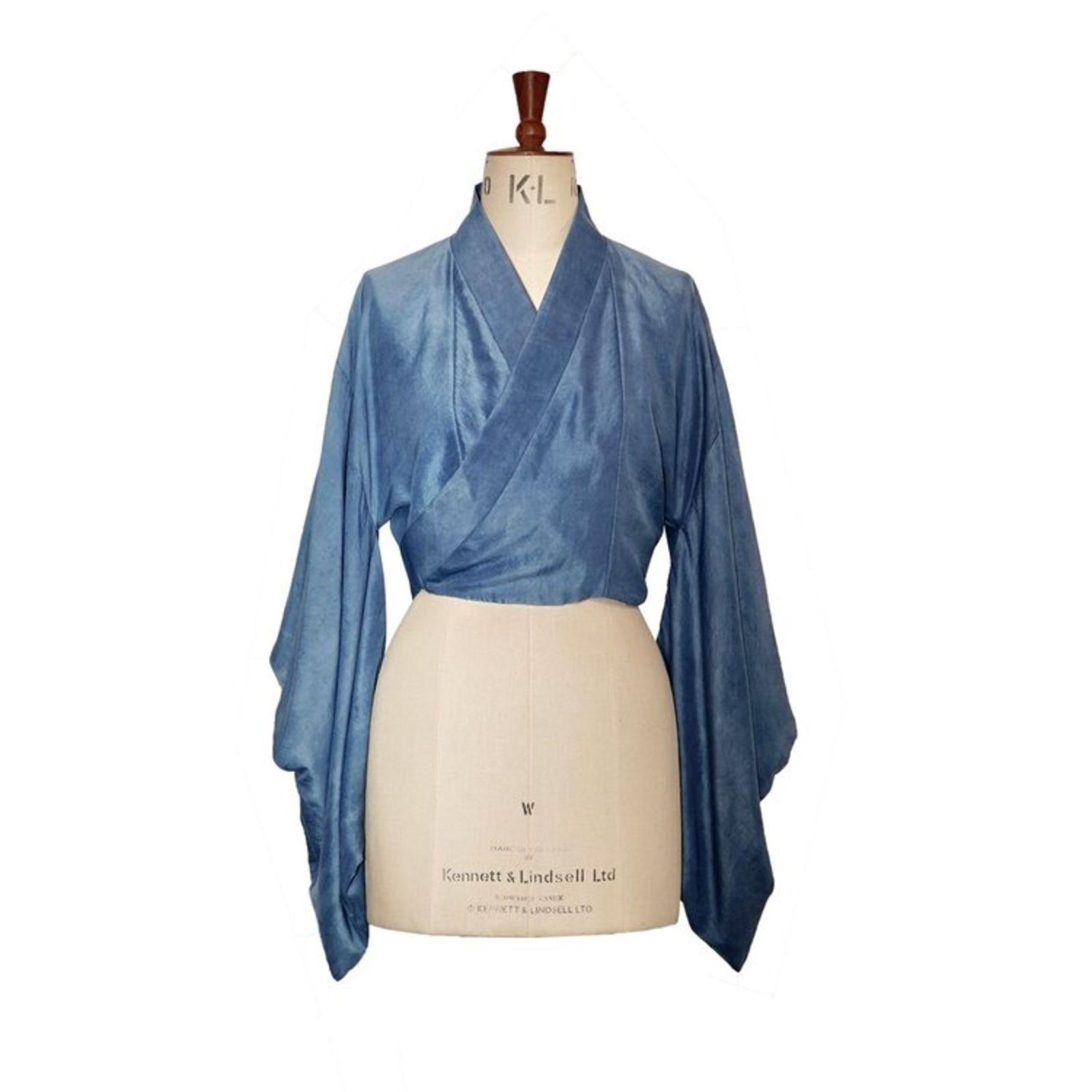 Founders Lilly Wong and Tom Scrimgeour both are experienced in creative fields. Wong is a visual artist fluent in the language of fashion and photography. Scrimgeour used to be a chef working in many countries and has taken time to practice a special hand-dyeing technique employing indigo in many Kimono Ơi products. They share a fondness for kimonos and Japanese culture, so decided to join hands to launch their brand here after over four years in Saigon.
Deconstructed from the original complex and sophisticated costume, Kimono Ơi's designs omit the bottom flap of the shirt and minimize the waistband by sewing it onto the shirt itself, forming a criss-cross detail along with comfortable wide sleeves. "When designing, we always keep in mind the target customers of this product. We carefully consider the customer's needs, aesthetics, and applicability when modernizing a traditional clothing item. For instance, with Haori designs. We use light and airy materials such as linen to suit the warm Saigon climate. Not only that, we integrate large pockets so the wearer can conveniently store anything they want," Wong shared.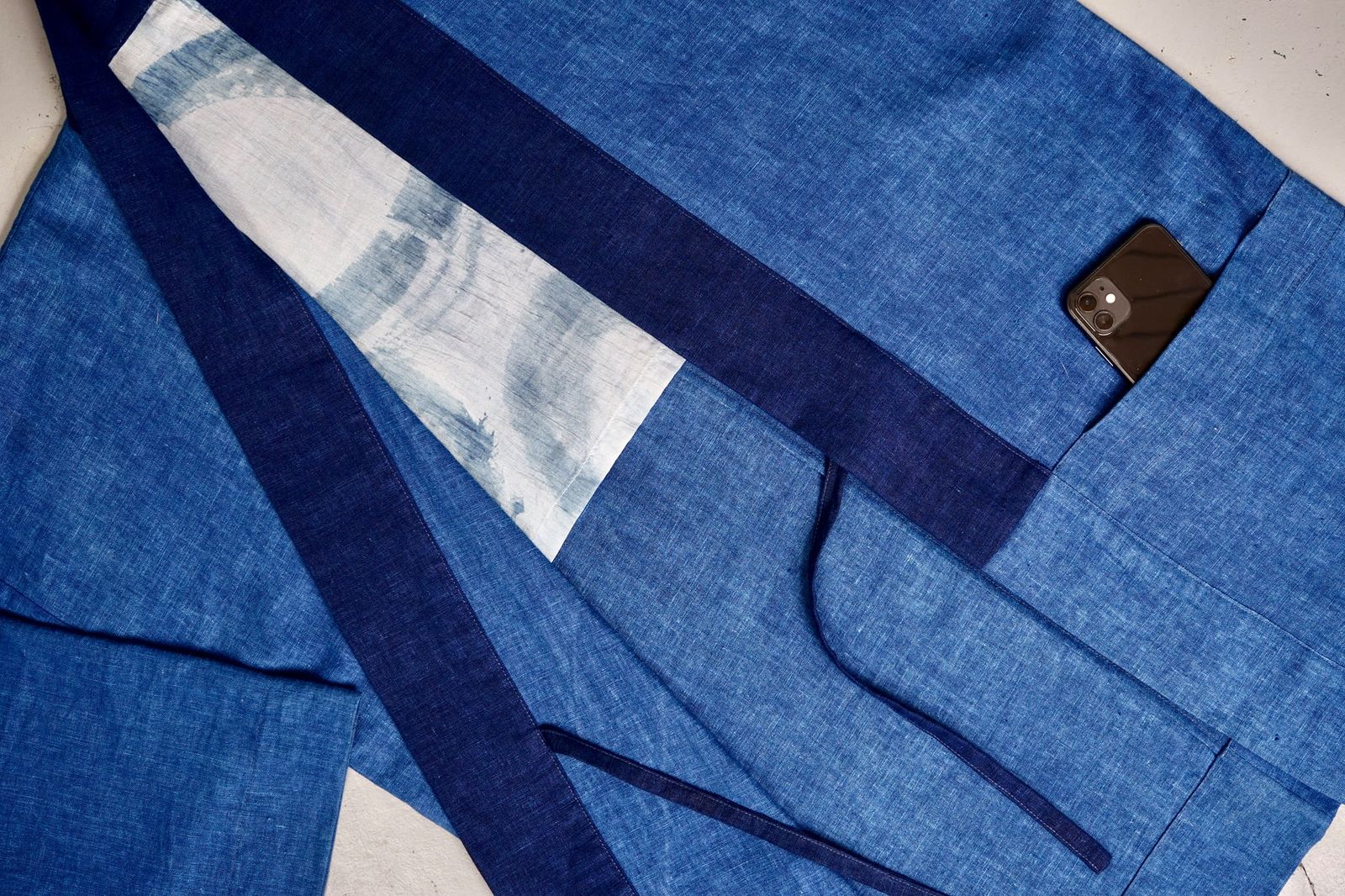 Kimono Ơi currently has two main product lines: POP and Indigo. Inspired by the Pop Art movement of the mid-20th century, the POP product line includes the latest designs. The products aim to be user-friendly, easy to coordinate in different ways, but at the same time, stand out for their vibrant colors and details.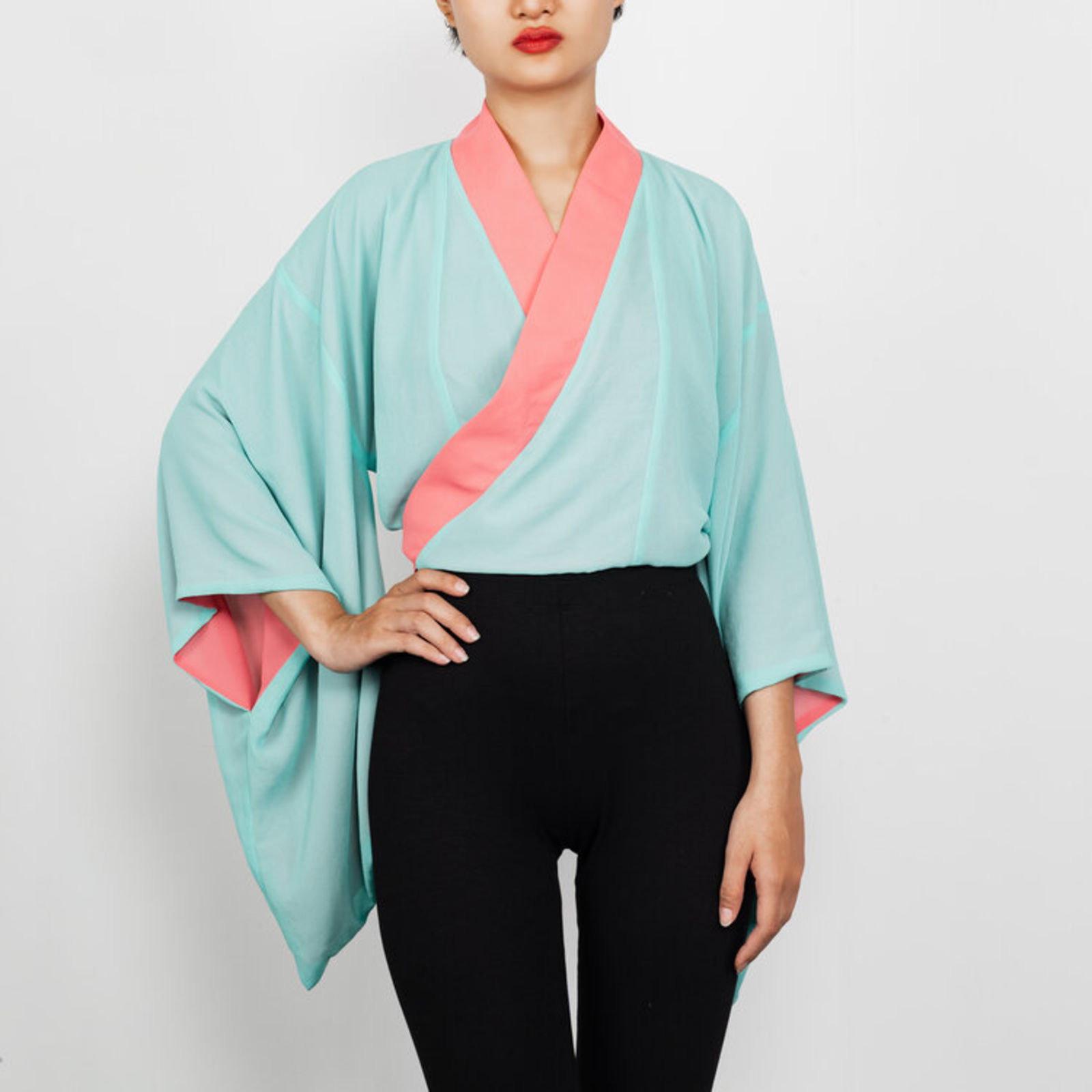 On the other hand, the second product line, Indigo, focuses on bringing the spirit of craftsmanship and artistic elements of the products to customers. The process of making indigo dye is a journey that can take months. The pigment paste comes from an indigo leaf. Creating an indigo-dyed product requires extensive effort and care by the maker.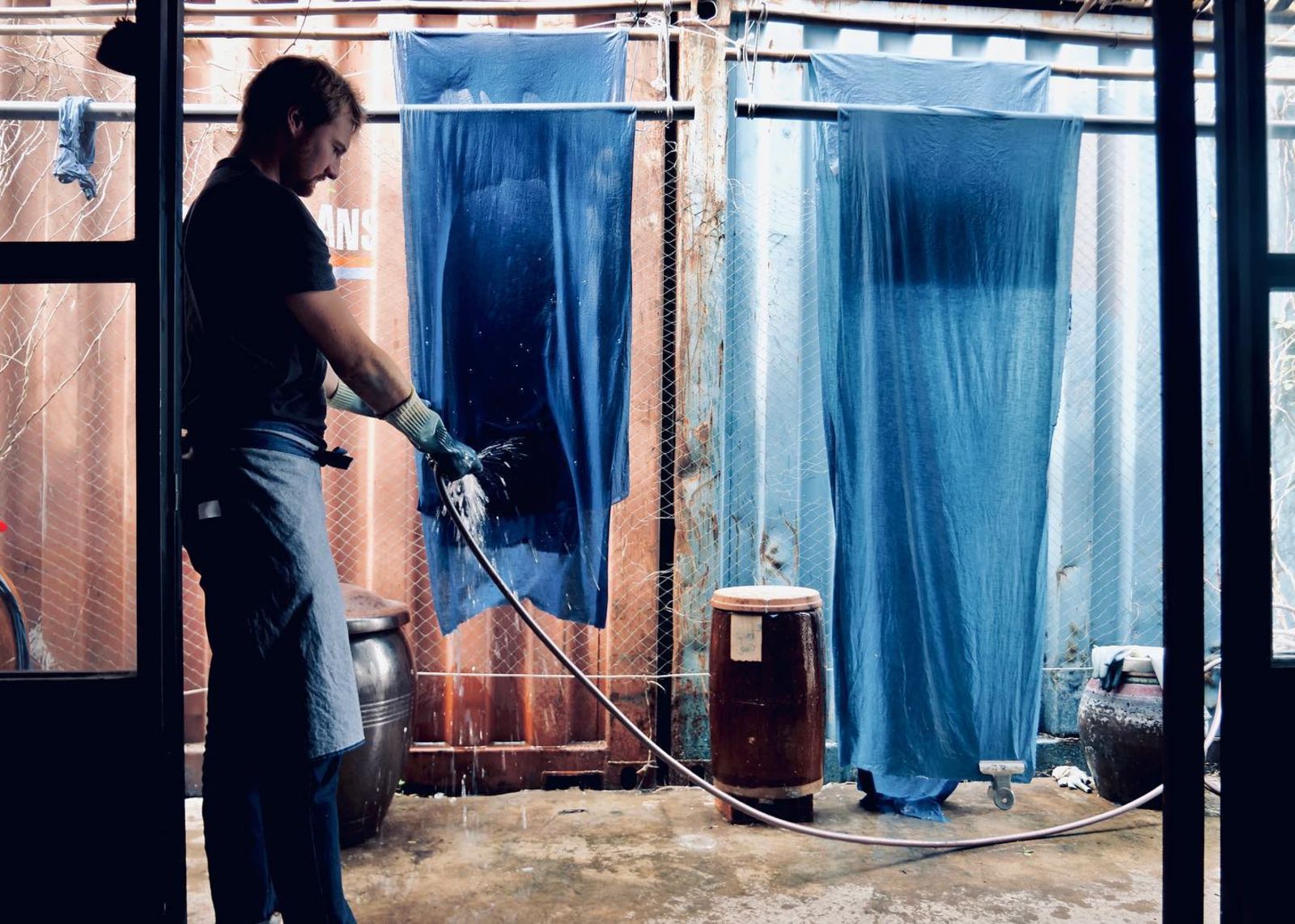 "Indigo-dyeing is somewhat like cooking food," Scrimgeour opines. "The craftsman must pay careful attention and 'listen' to their ingredients so as not to overdo any steps. Not many people know this, but blue is the rarest color in nature. The only way to achieve an organic shade of blue on fabric is to hand-dye them using natural plant-based ingredients. Naturally dyed indigo often has a much higher concentration than synthetic dyes. Just as with film photography, each type of fabric will absorb the dye in different ways, thus creating unique products."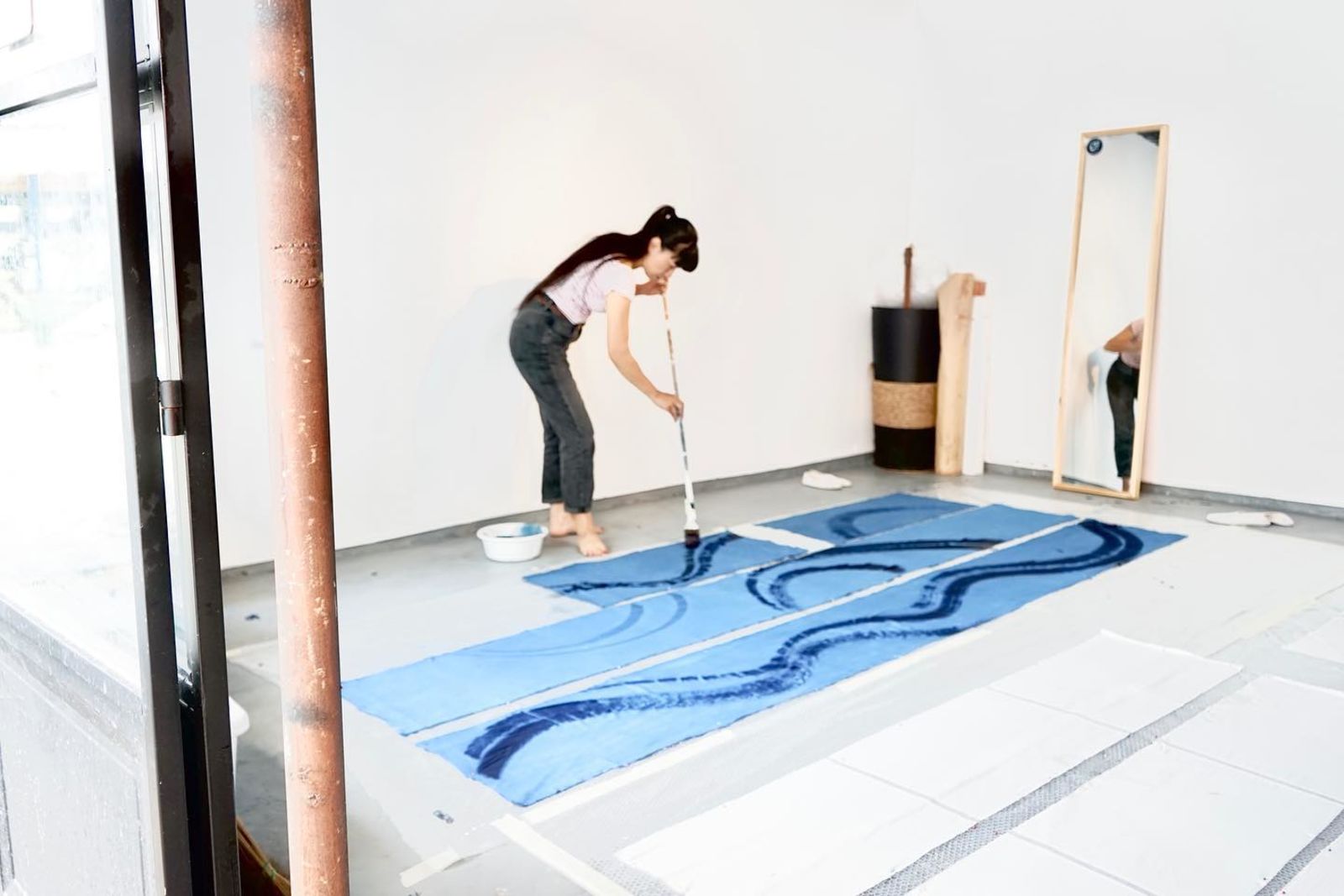 Since Vietnam has its own craft indigo villages, they didn't have too much difficulty finding the ingredients. "We spend a great amount of time researching the history of indigo in Vietnamese culture, how it's used, and which ingredients are readily available here. Instead of using imported ingredients, we take advantage of natural ones grown locally. Currently, not many countries are continuing the production of natural indigo dye. We feel very fortunate to be around communities that still appreciate this art." Wong adds: "Traditional crafts are gradually disappearing, so we try as hard as we can to collaborate with local craftspeople to create our products."
Incorporating Vietnamese traditional dyeing techniques whilst bringing a contemporary breath into kimono designs, the duo hopes to help customers better understand and appreciate the stories of both cultures.
Ton-sur-Ton is a series highlighting local brands in Vietnam that have a strong personality and compelling story. More than just textiles and colors, they bring a breath of fresh air to the nation's fashion scene. Know a distinctive local brand? Write to us via contribute@saigoneer.com.