If you've been to Pizza 4P's Hai Ba Trung restaurant, you would have noticed the extensive use of tight-knit netting as canopy.
In a recent feature by online architecture archive ArchDaily, the architects behind the hẻm restaurant go into details about some deliberate choices they made in the blueprint of the building, from the abundance of shaded areas to how to make full use of space.
4P's Hai Ba Trung branch was completed earlier this year down an alley on a 1,375-square-meter lot. The project was undertaken by architects-in-charge Shunri Nishizawa and Vu Ngoc Tam Nhi from Nishizawa Architects. Compared to previous locations on Le Thanh Ton Street and near Ben Thanh Market, this site is significantly more spacious, and the duo didn't waste any space.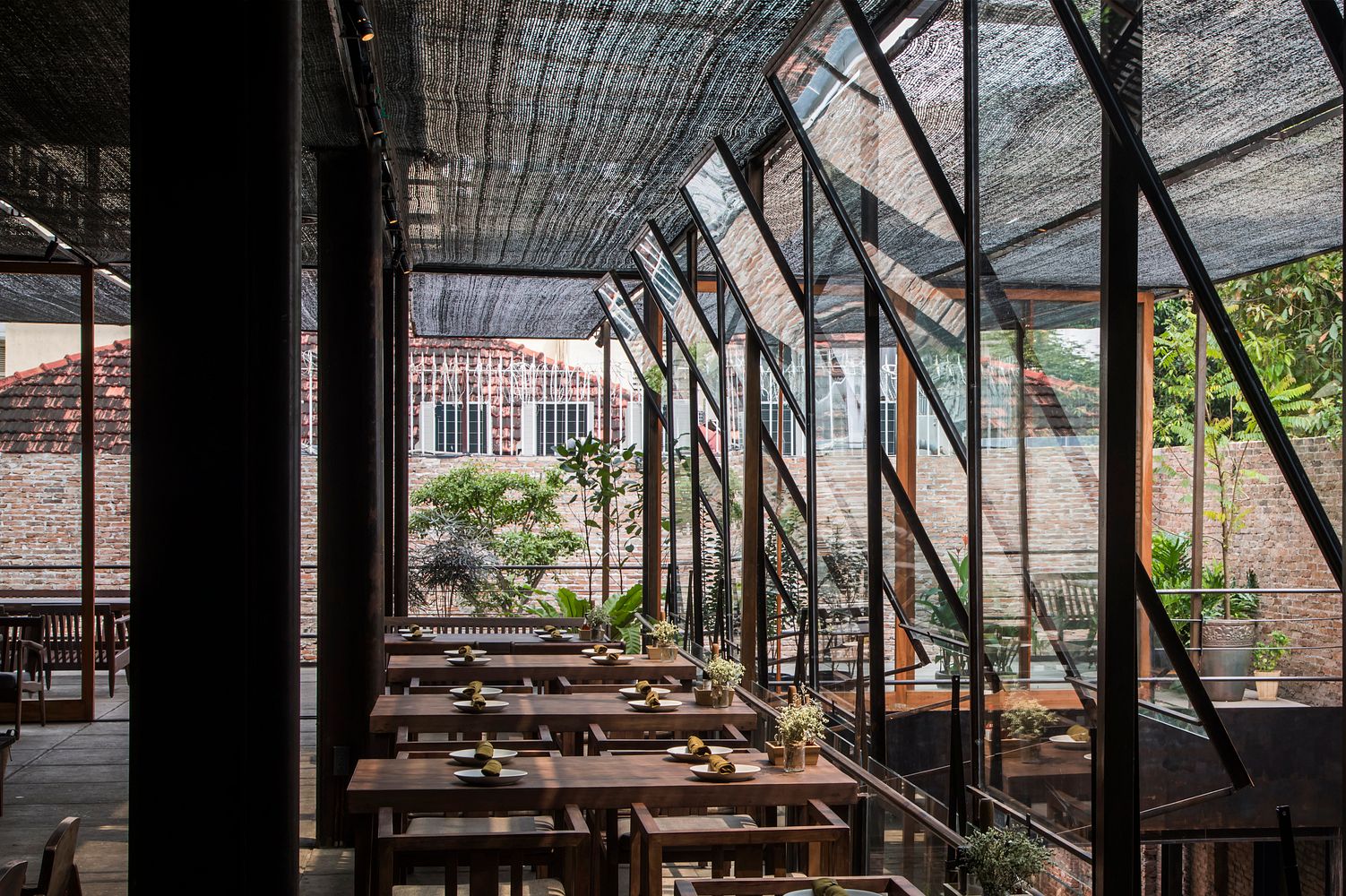 Knowing the distinctive climate of Saigon with plenty of humidity, heat and precipitation, they sought to introduce as much canopy as possible into the design, beginning with the incorporation of agricultural nets.
The polyethylene material is widely available all over Vietnam in greenhouses, plantations and other agricultural facilities to protect crops from the glare of direct sunlight. This usage also extended to other civil structures such as playgrounds, markets and construction sites.
Nishizawa Architects used the extremely affordable net material to provide shade across the restaurant, in addition to some provisions to safeguard diners from the elements: leaves from trees, a heat-reflecting film, a foldable awning and, of course, the semi-transparent net.
Marvel at the interior of the Hai Ba Trung location of Pizza 4P's through the photos below: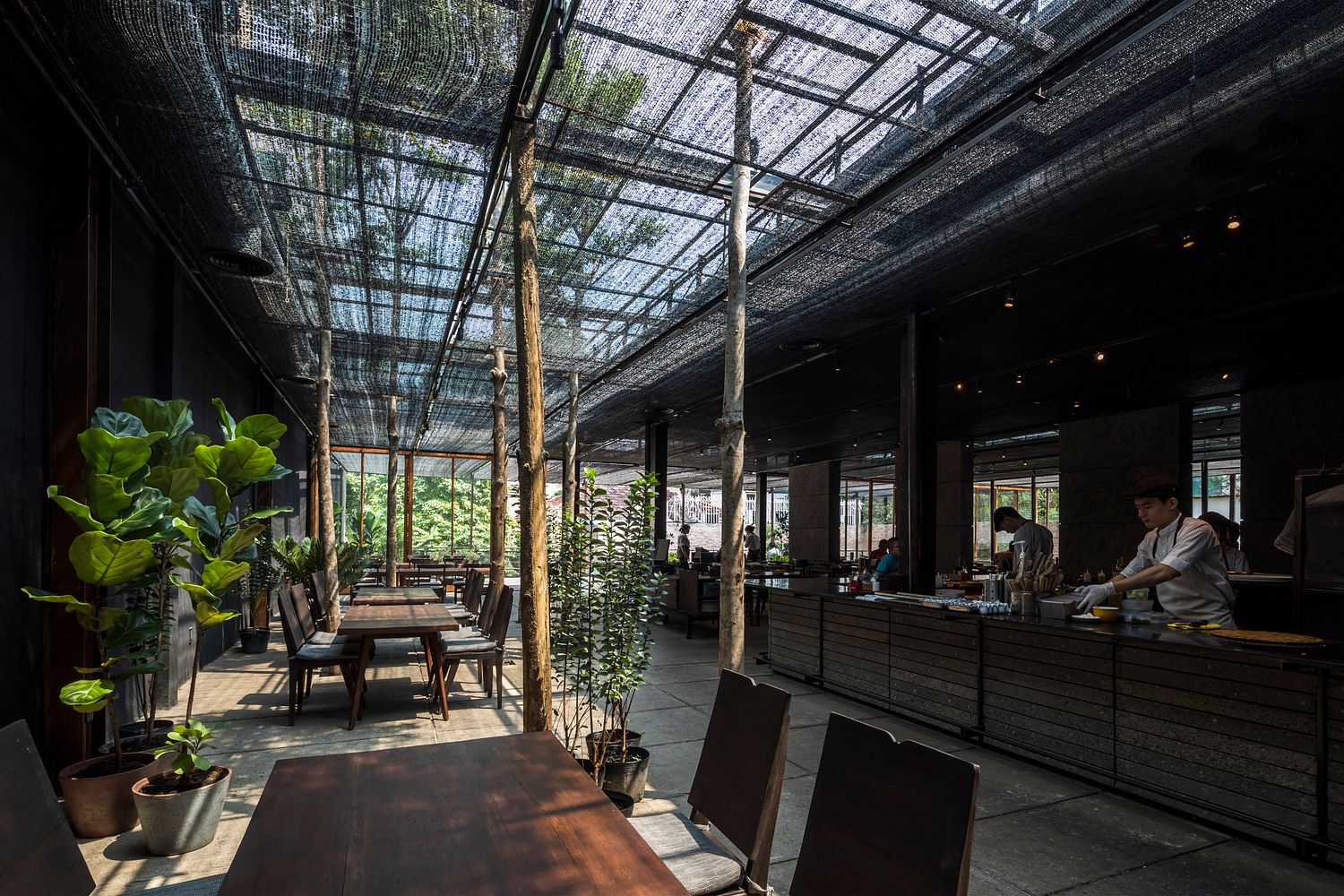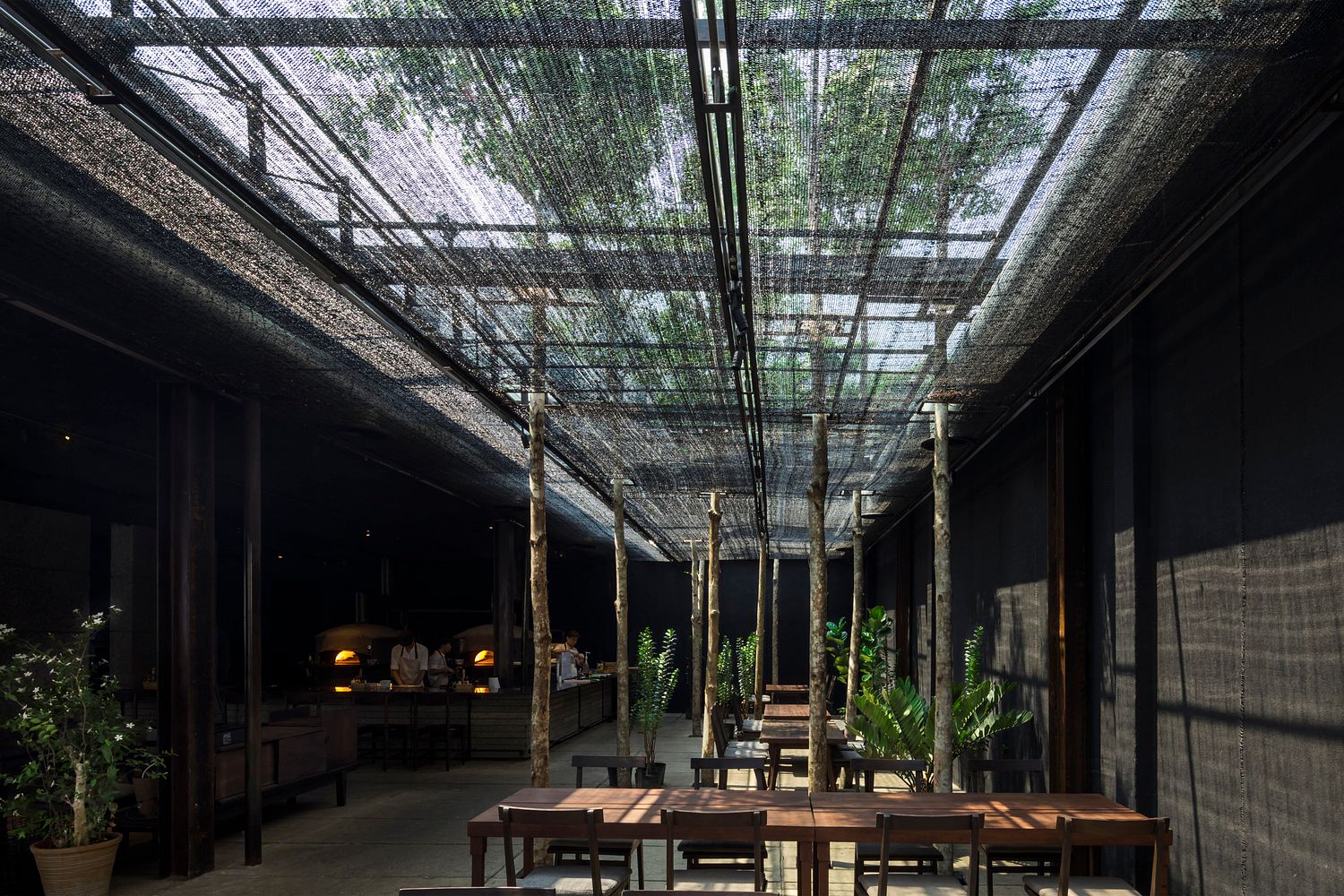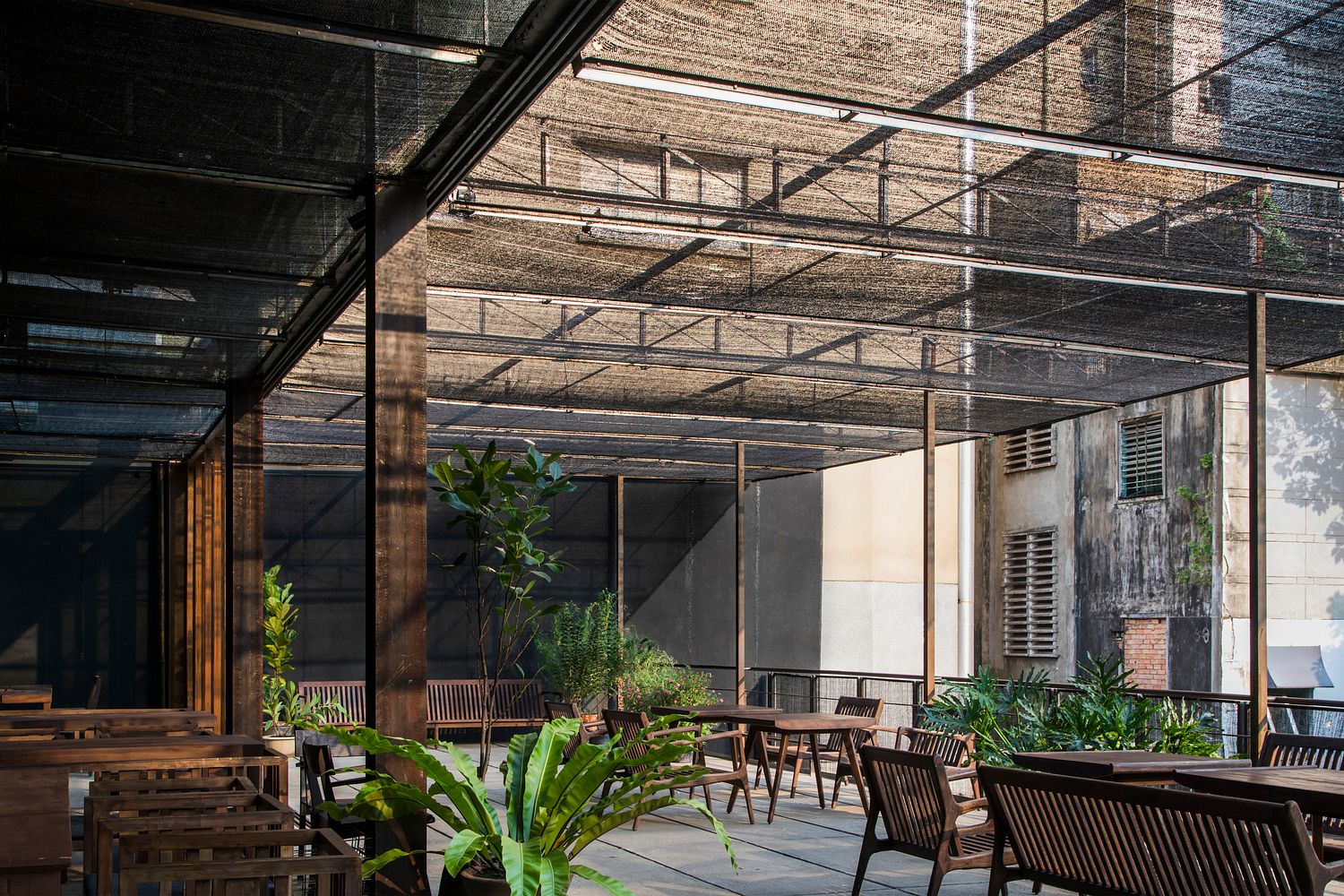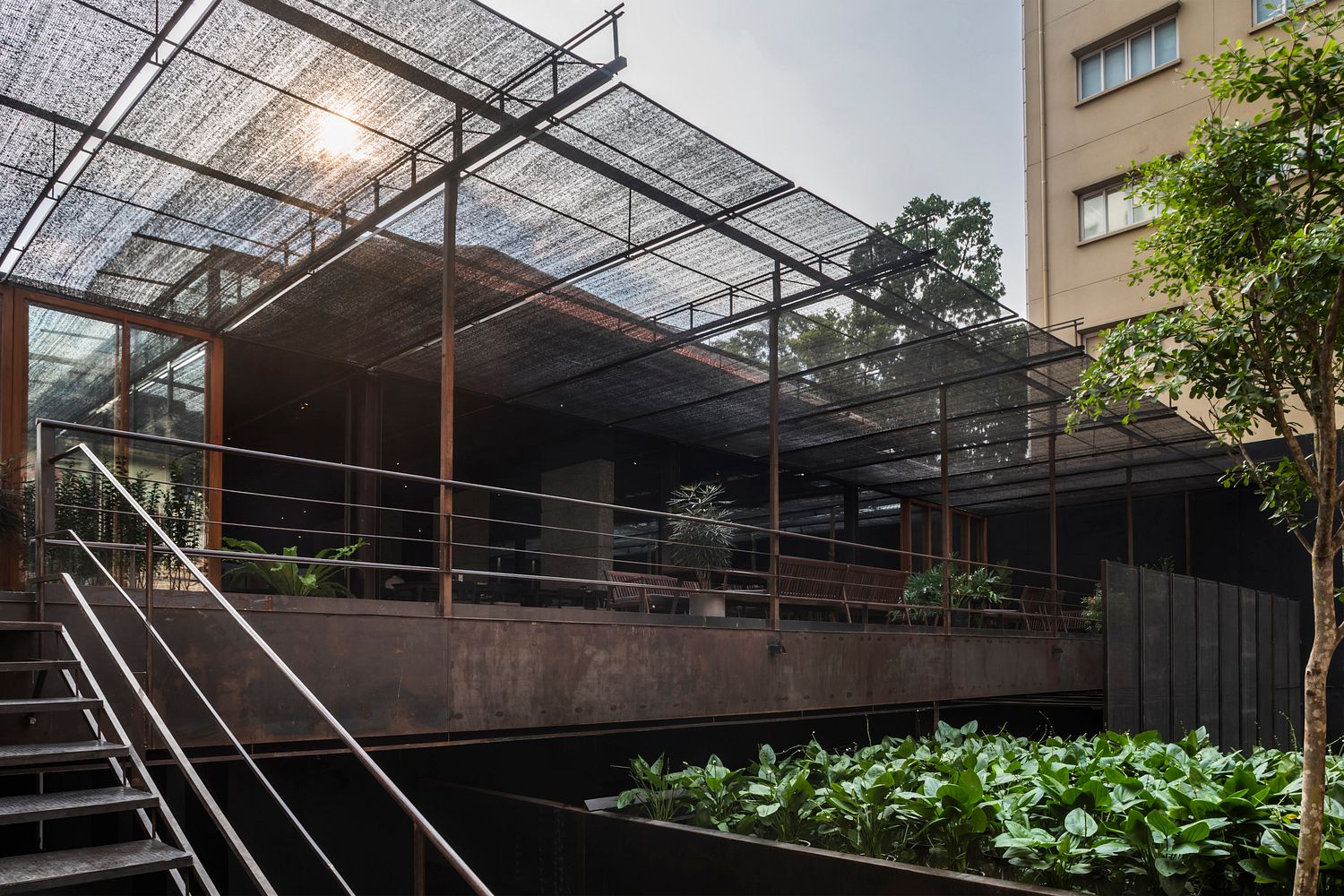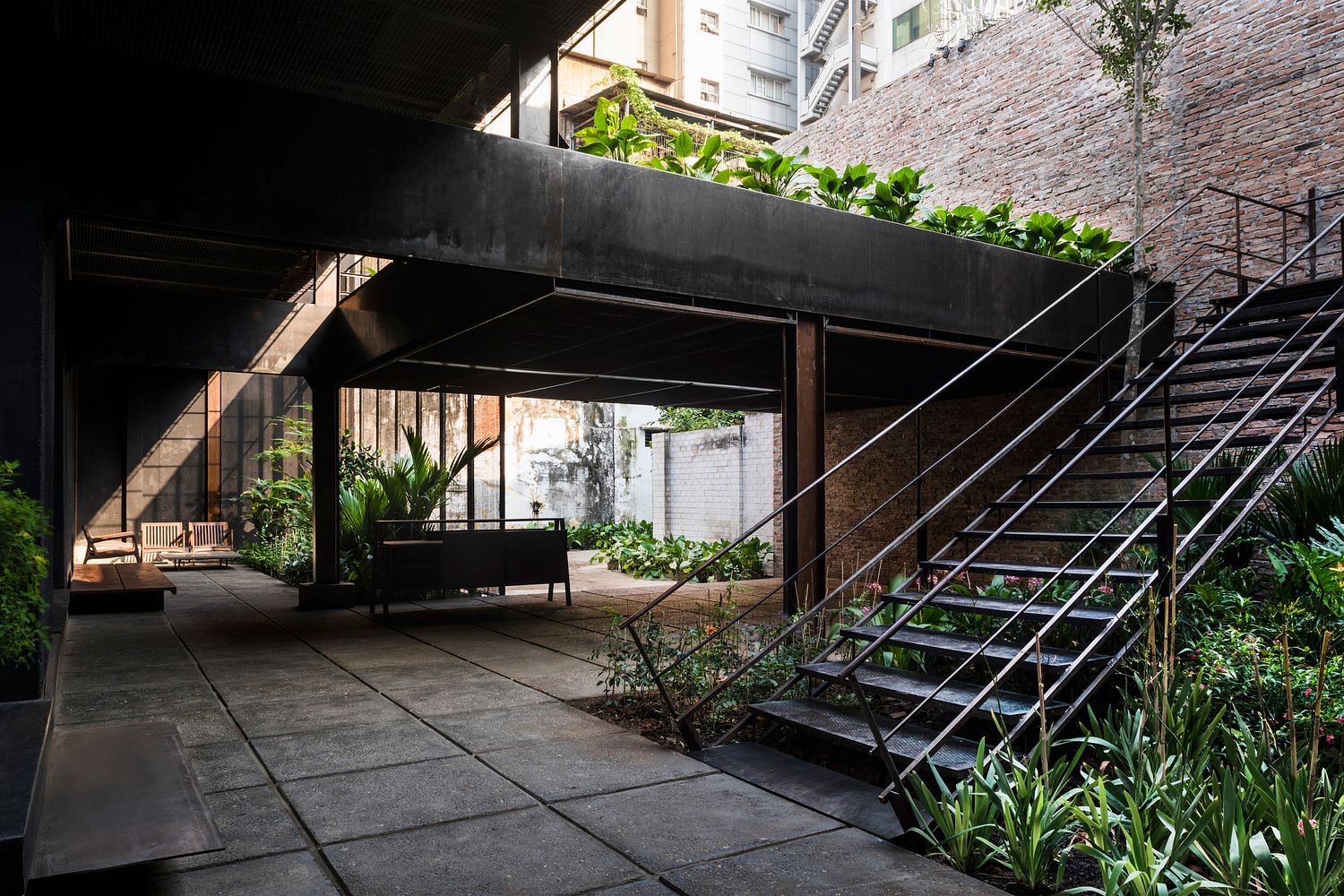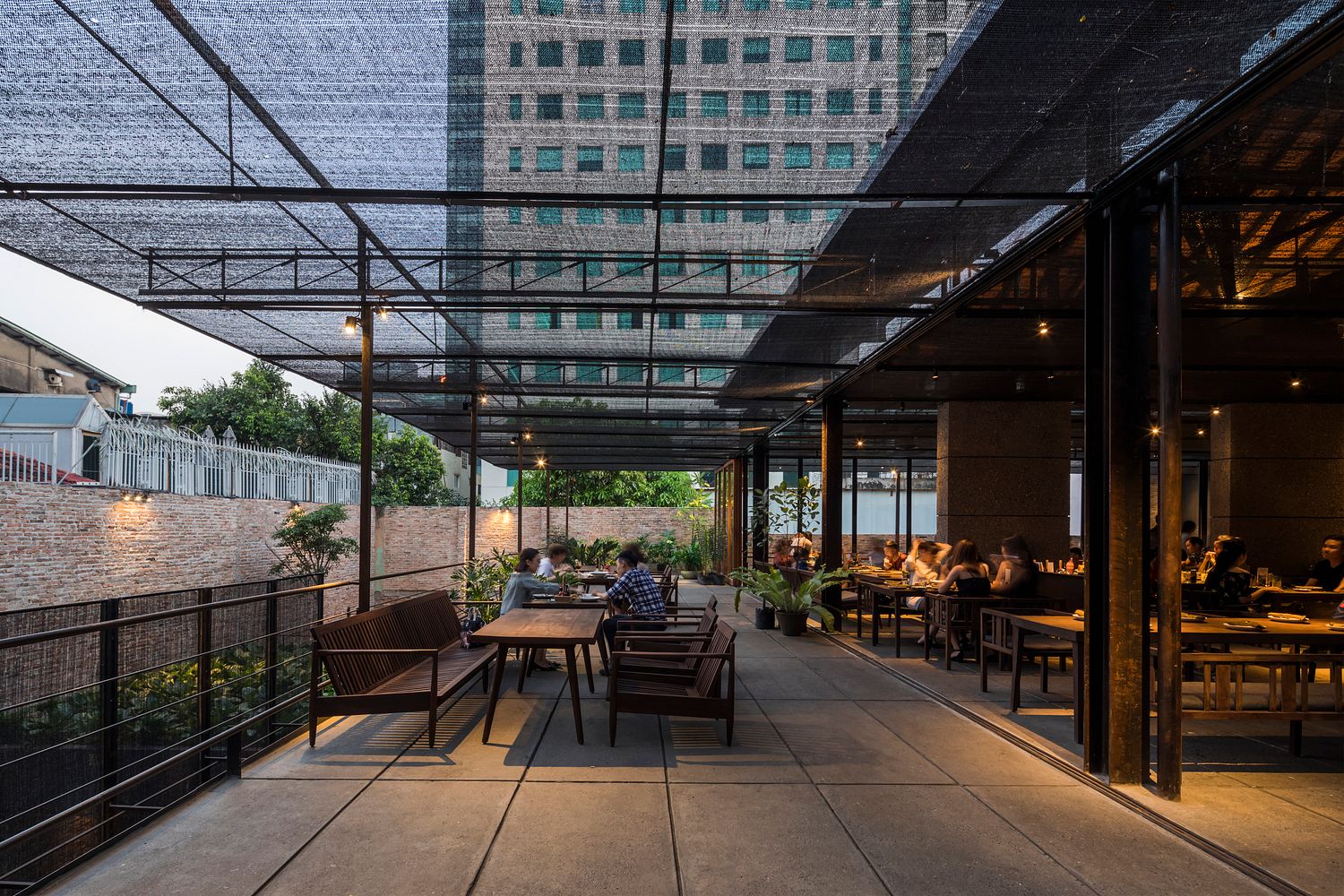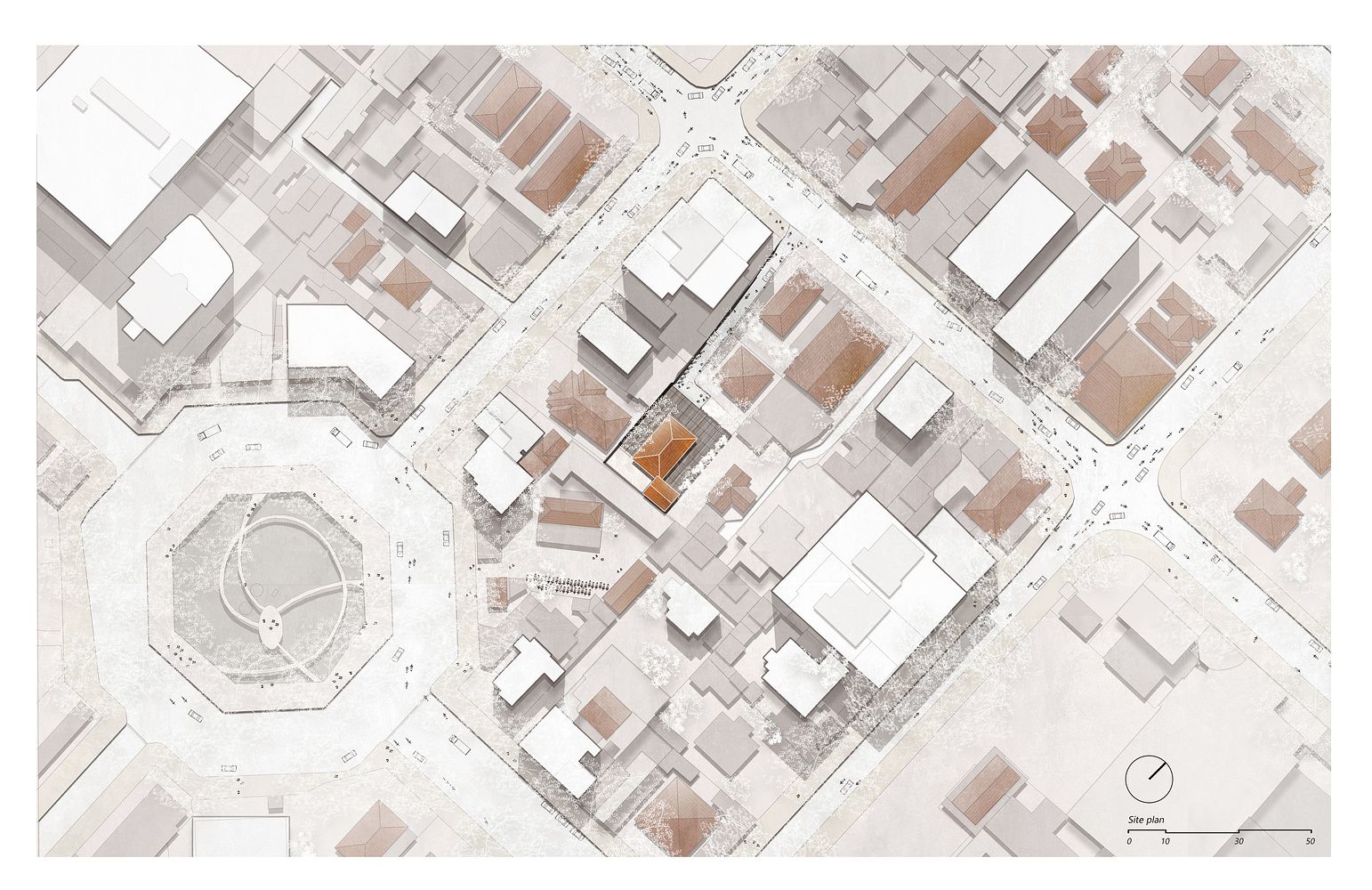 [Photos by Hiroyuki Oki via ArchDaily]
---

Related Articles:
---