The house was built for a middle-aged couple in their 50s who have been living in the area for most of their lives.
Over the years, rapid urbanization has drastically changed the landscape of the area. Hence, TAA Design, an architecture firm based in Saigon, was tasked with achieving a balance between adapting to the changes while still retaining the village charm that the couple grew up amongst.
"In the search of a new appropriate typology for the context, we are convinced that adapting the new architecture based on the traditional cultural lifestyle of the couple is the most important task," the architects wrote.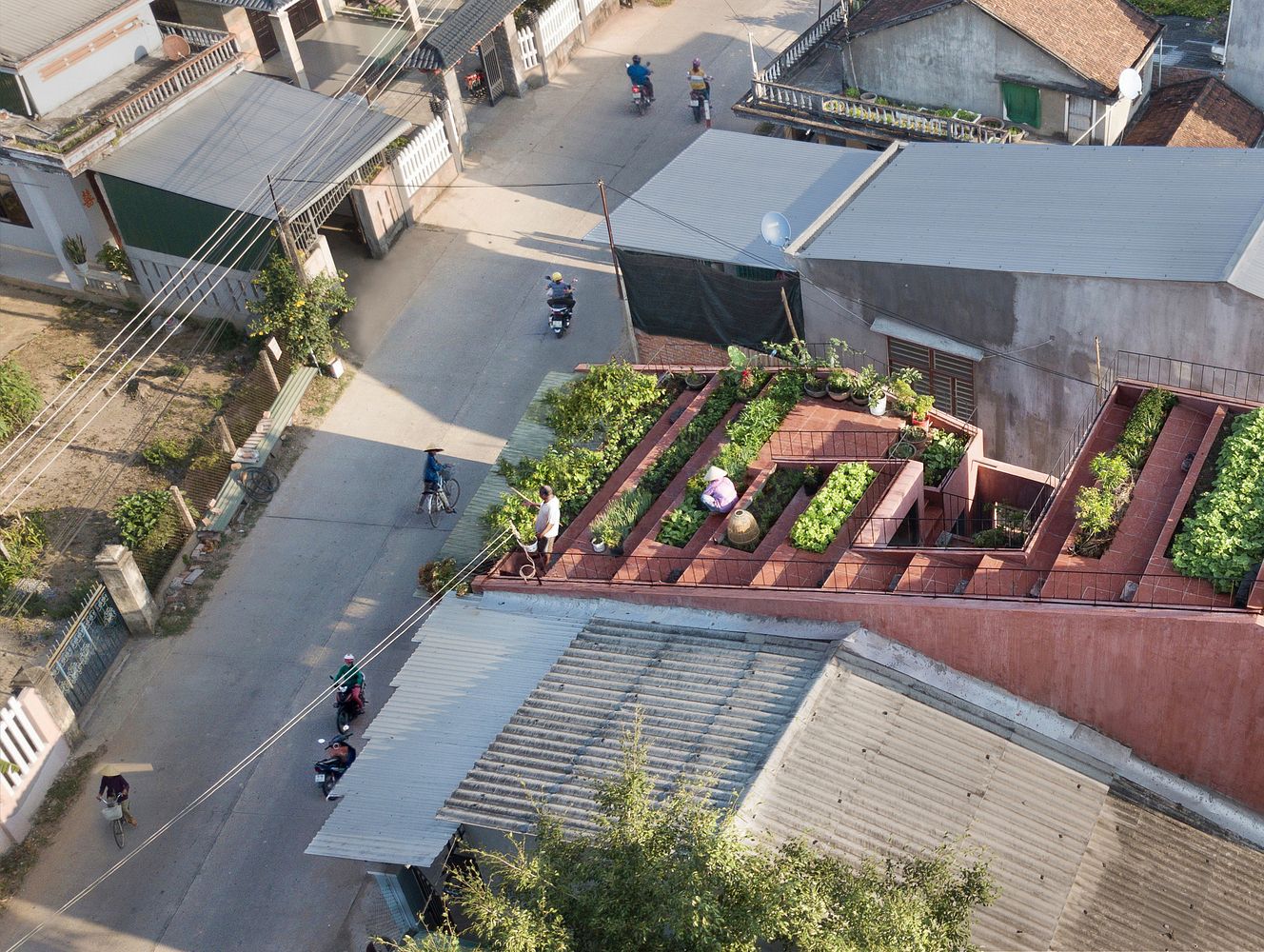 The house's most impressive feature is its roof, which doubles as a stepped garden where the owners grow their own vegetables. Besides providing fresh produce for everyday meals, the garden also acts as a playground and allows for social interaction if the owners choose to share their harvested goods with neighbors.
The roof also helps to reduce heat transfer and brings the temperature of the house down. The architects also created many small courtyards in the front, back and middle of the house, instead of one large courtyard as commonly seen in other houses in the village. These courtyards serve as multi-purpose spaces that can accommodate functions such as bicycle repairing, cooking on a traditional outdoor wood stove, paddy drying yards, rice storage or a chicken yard.
Take a closer look at the house below: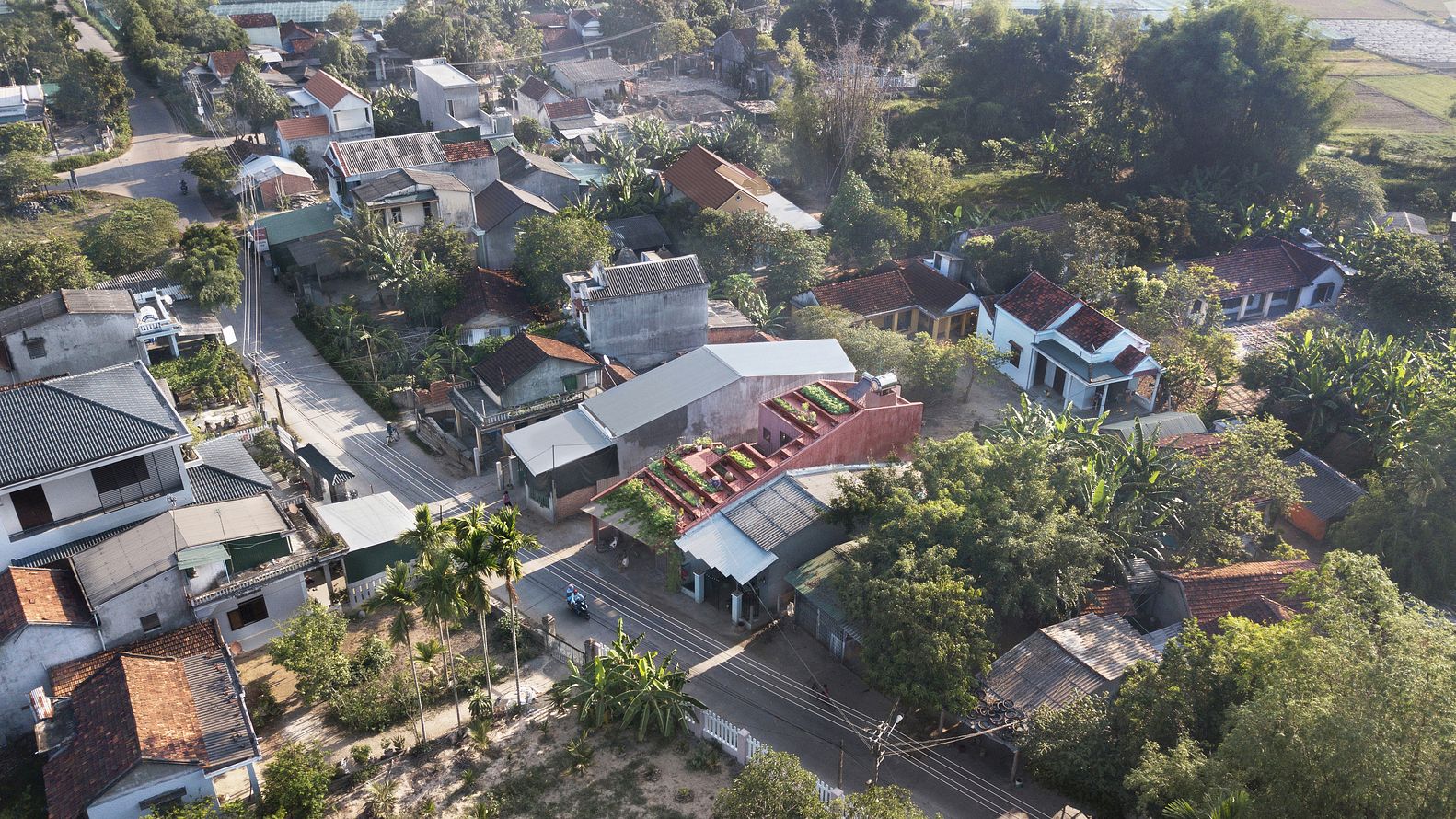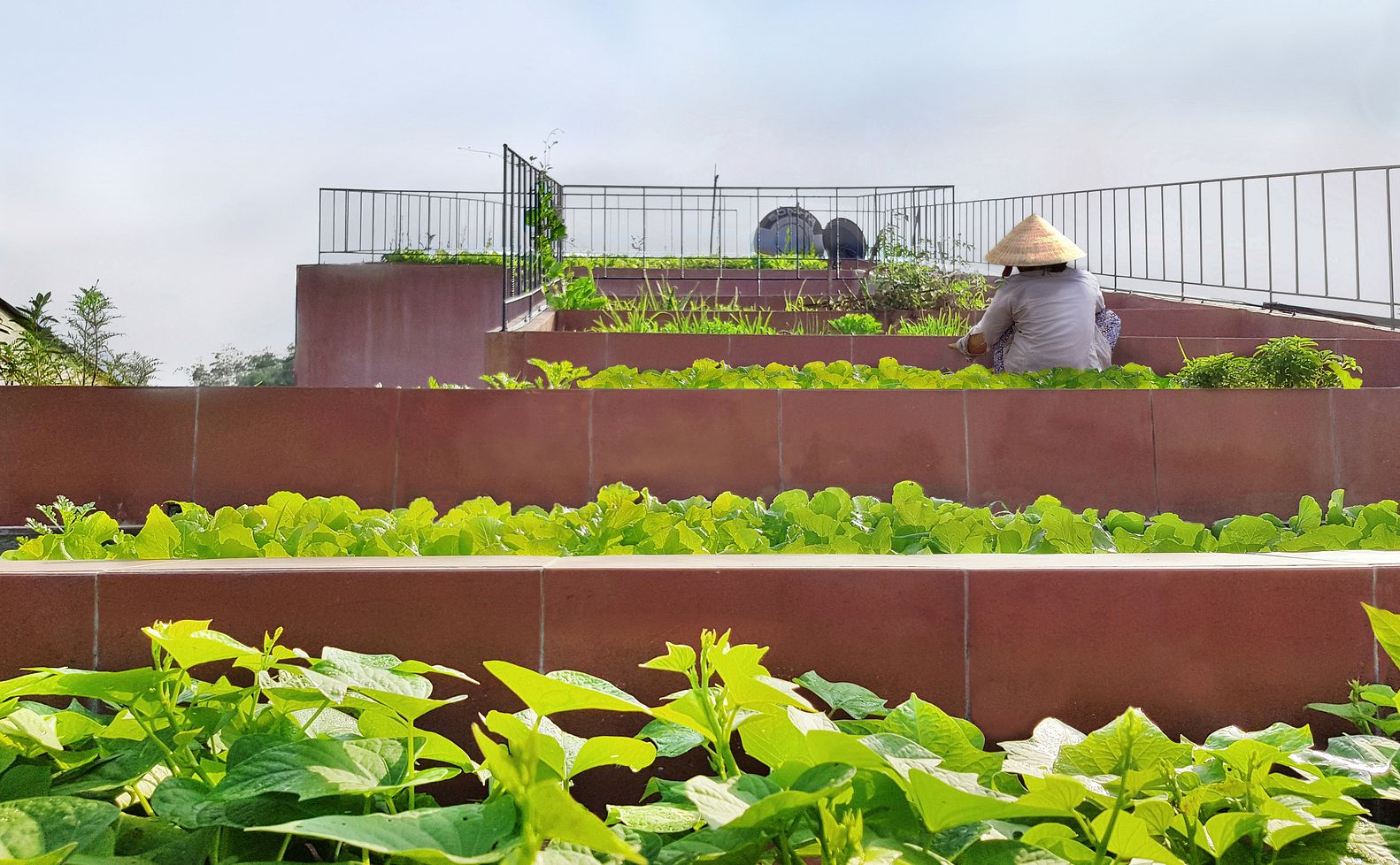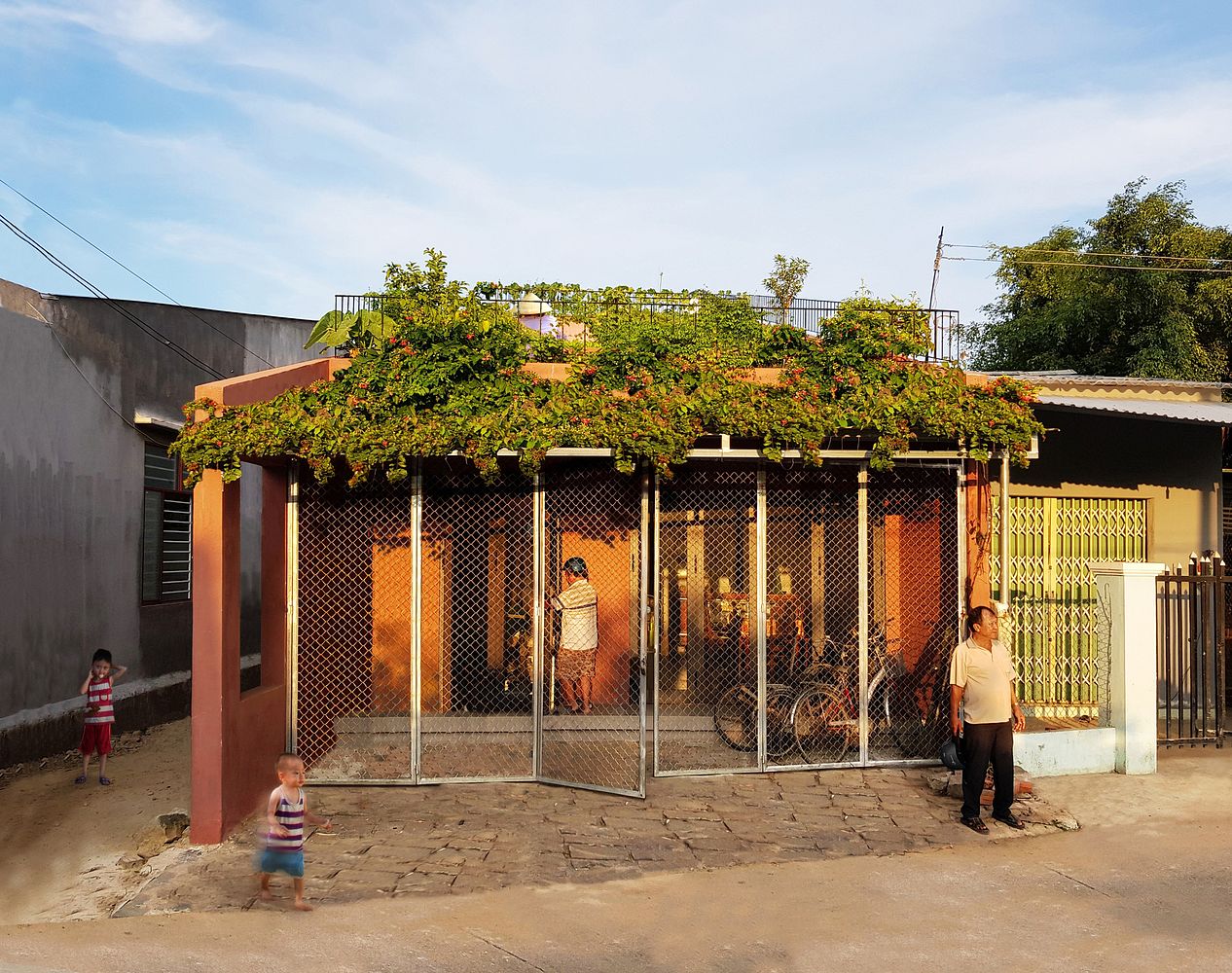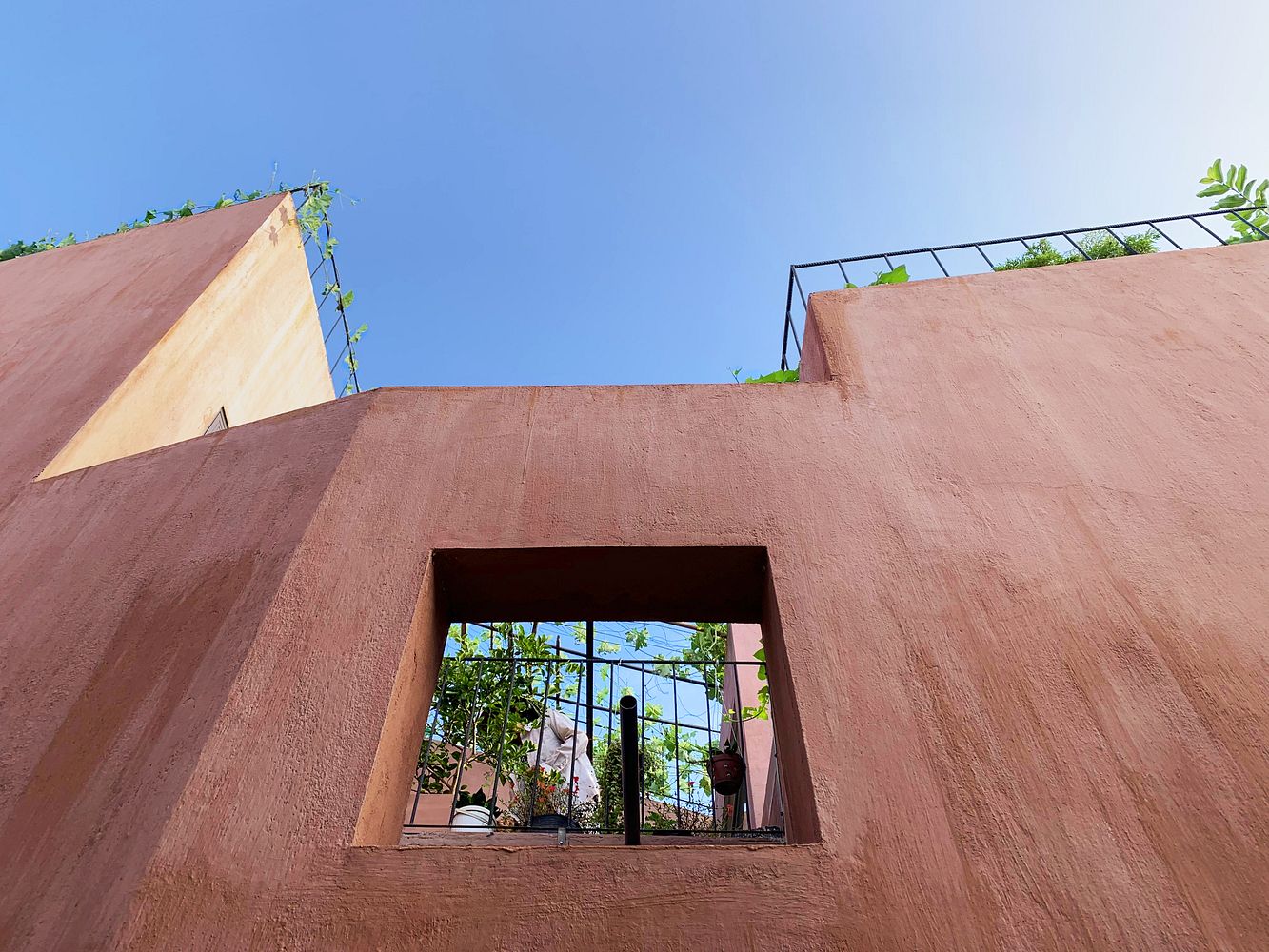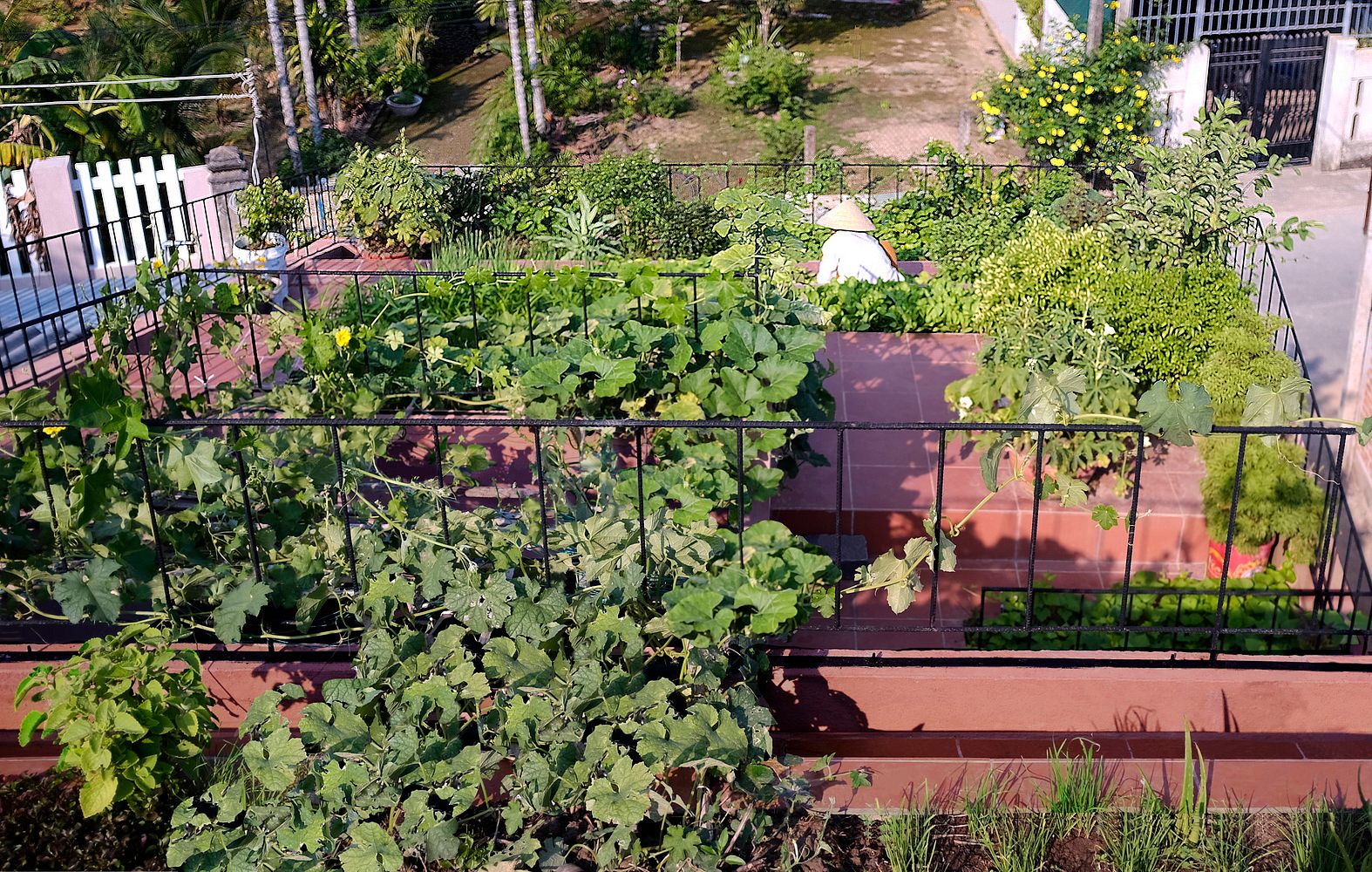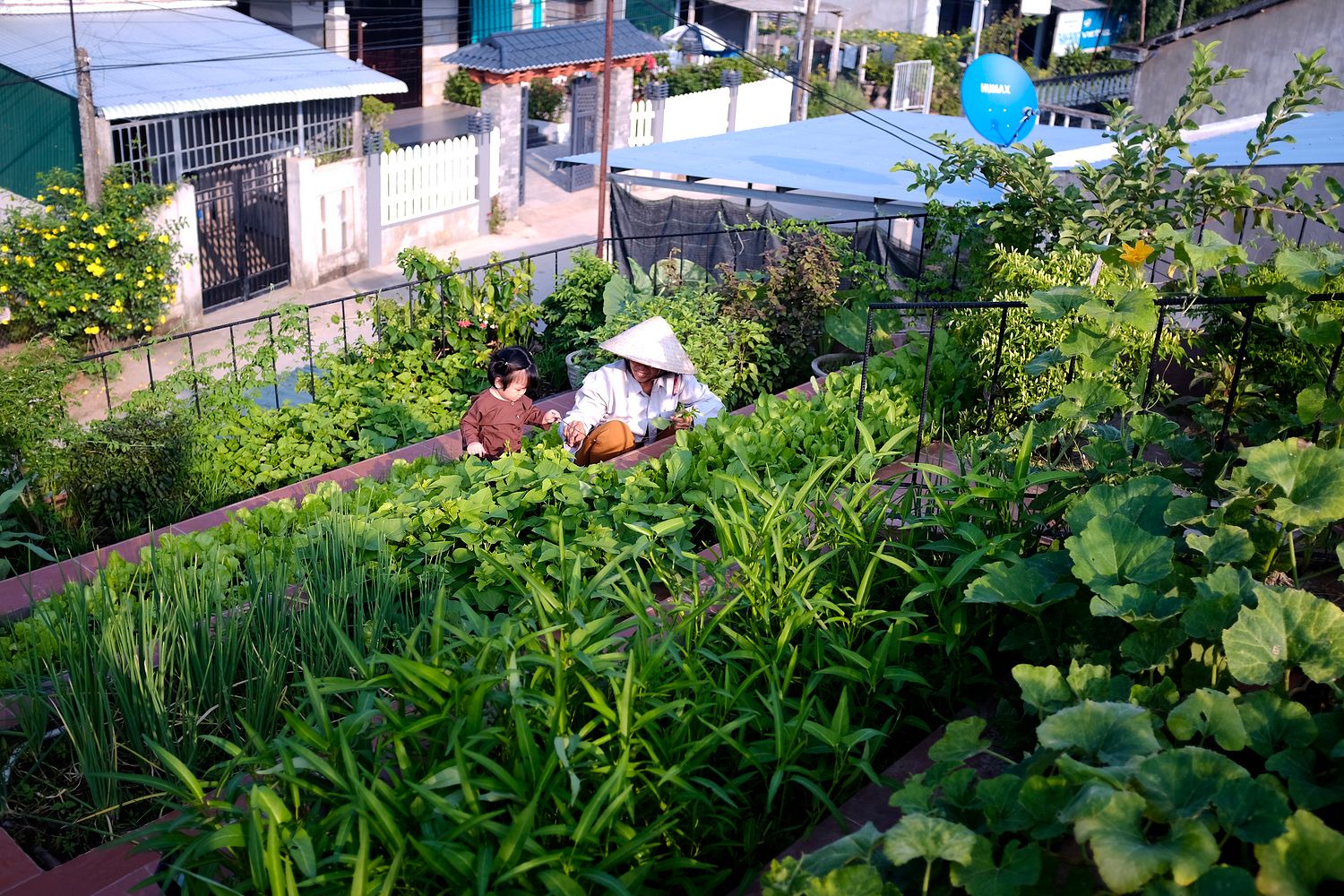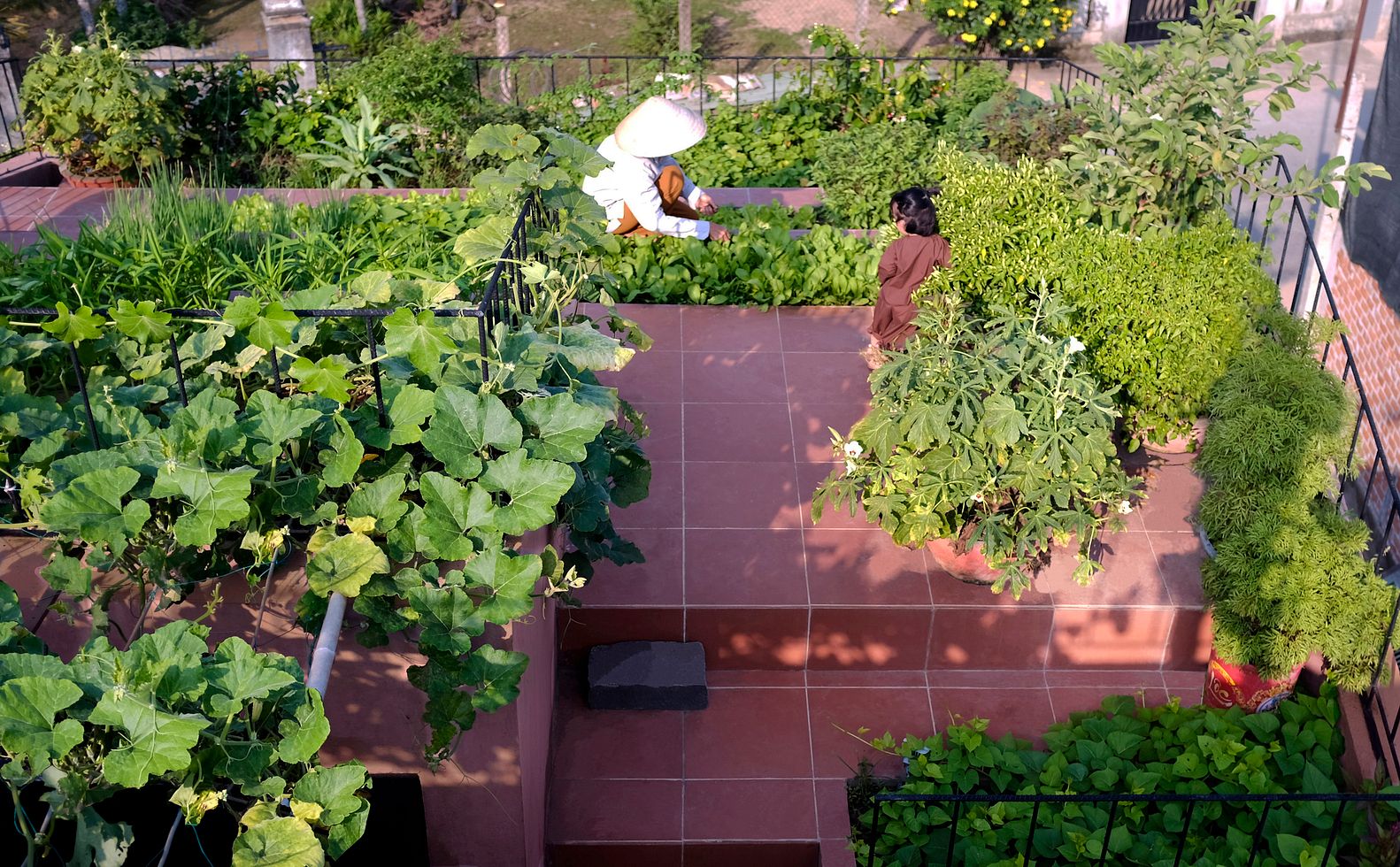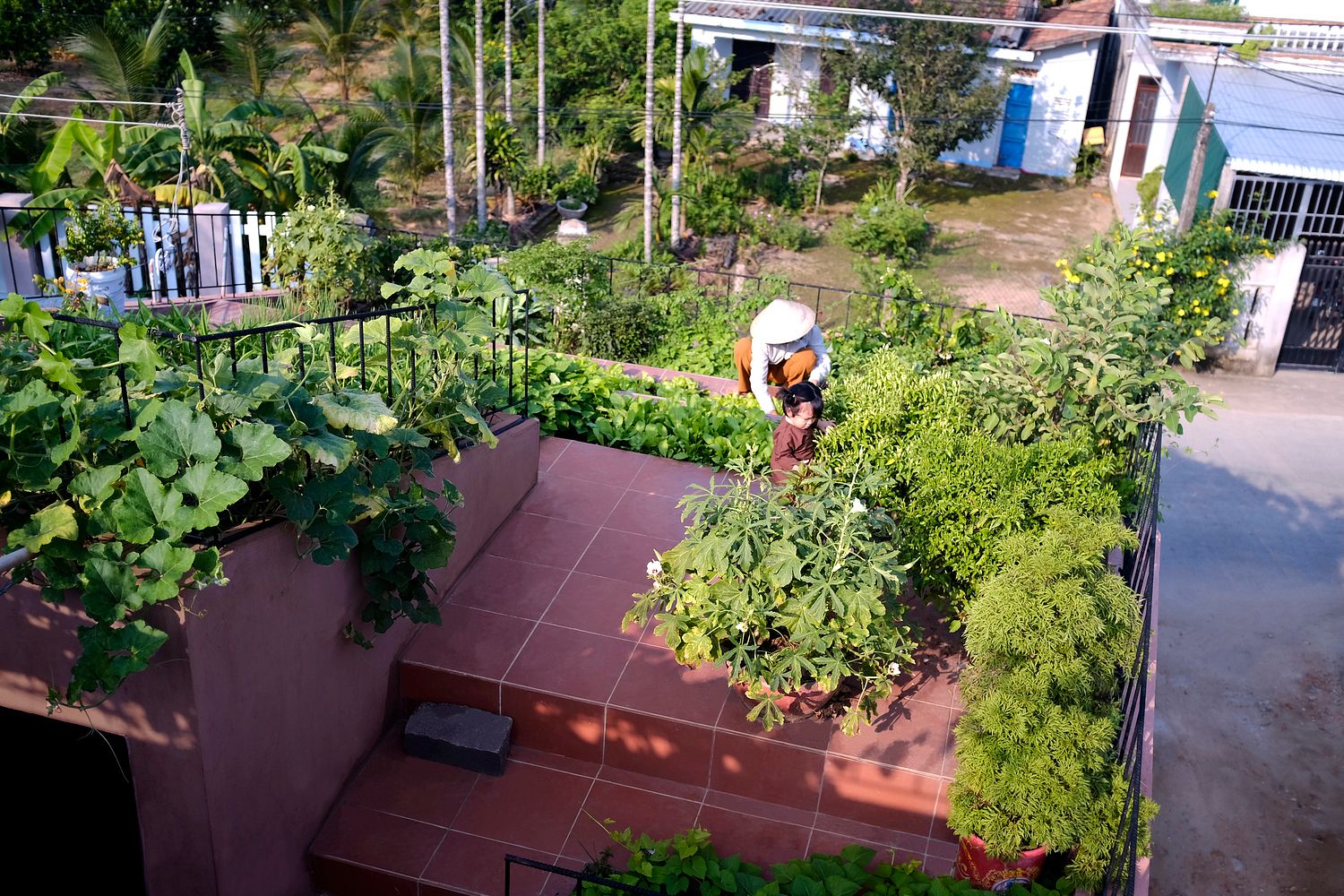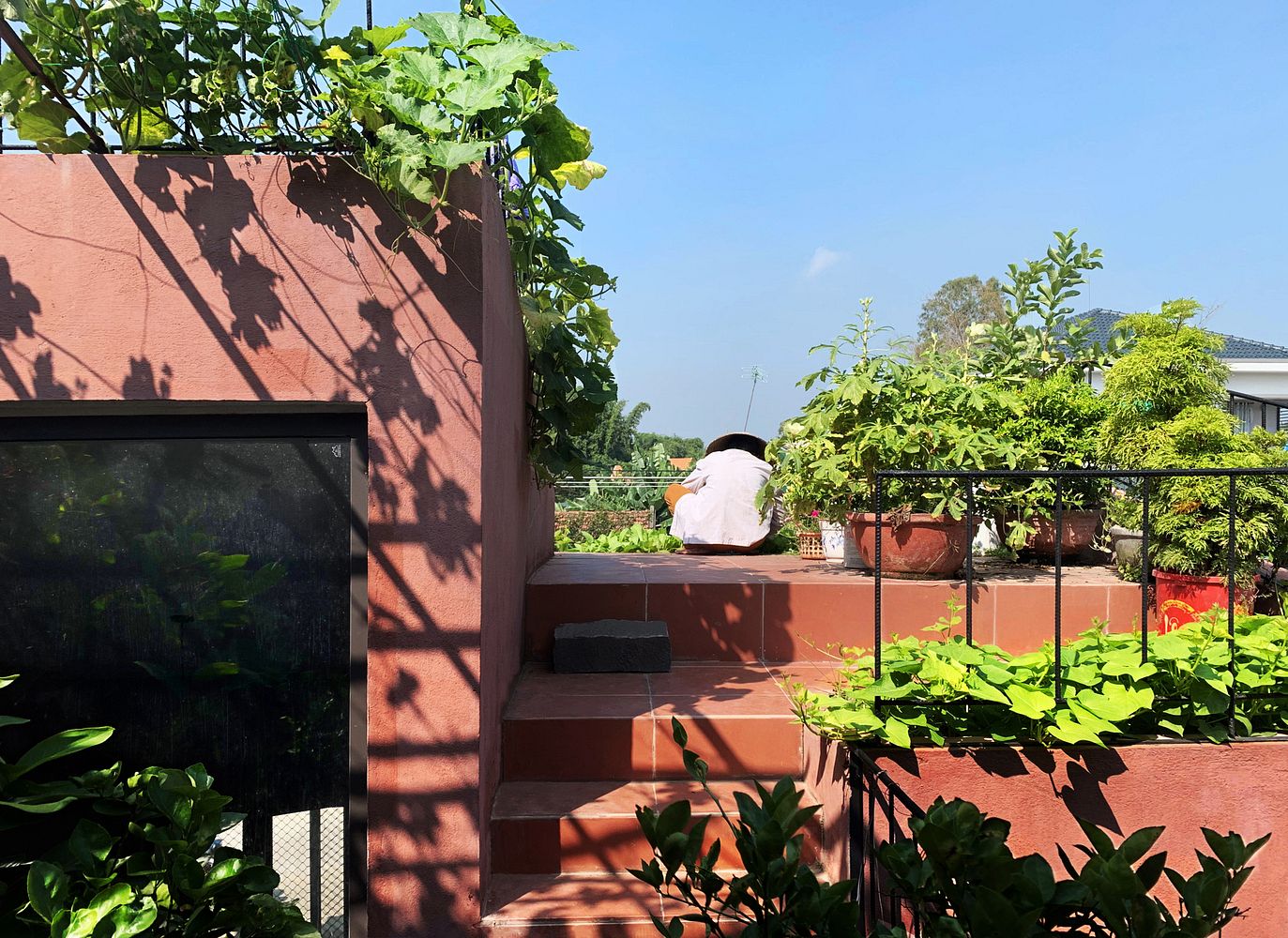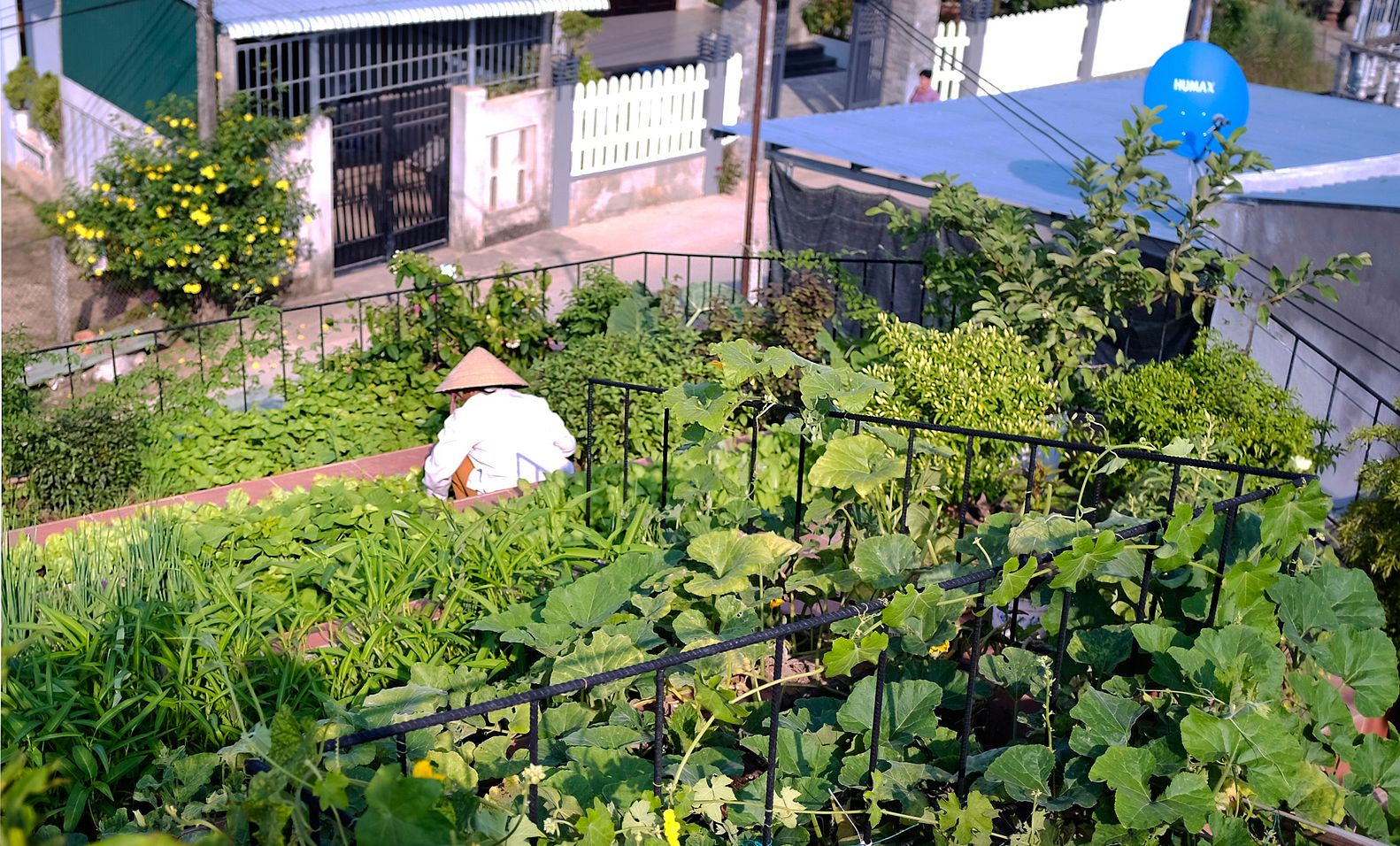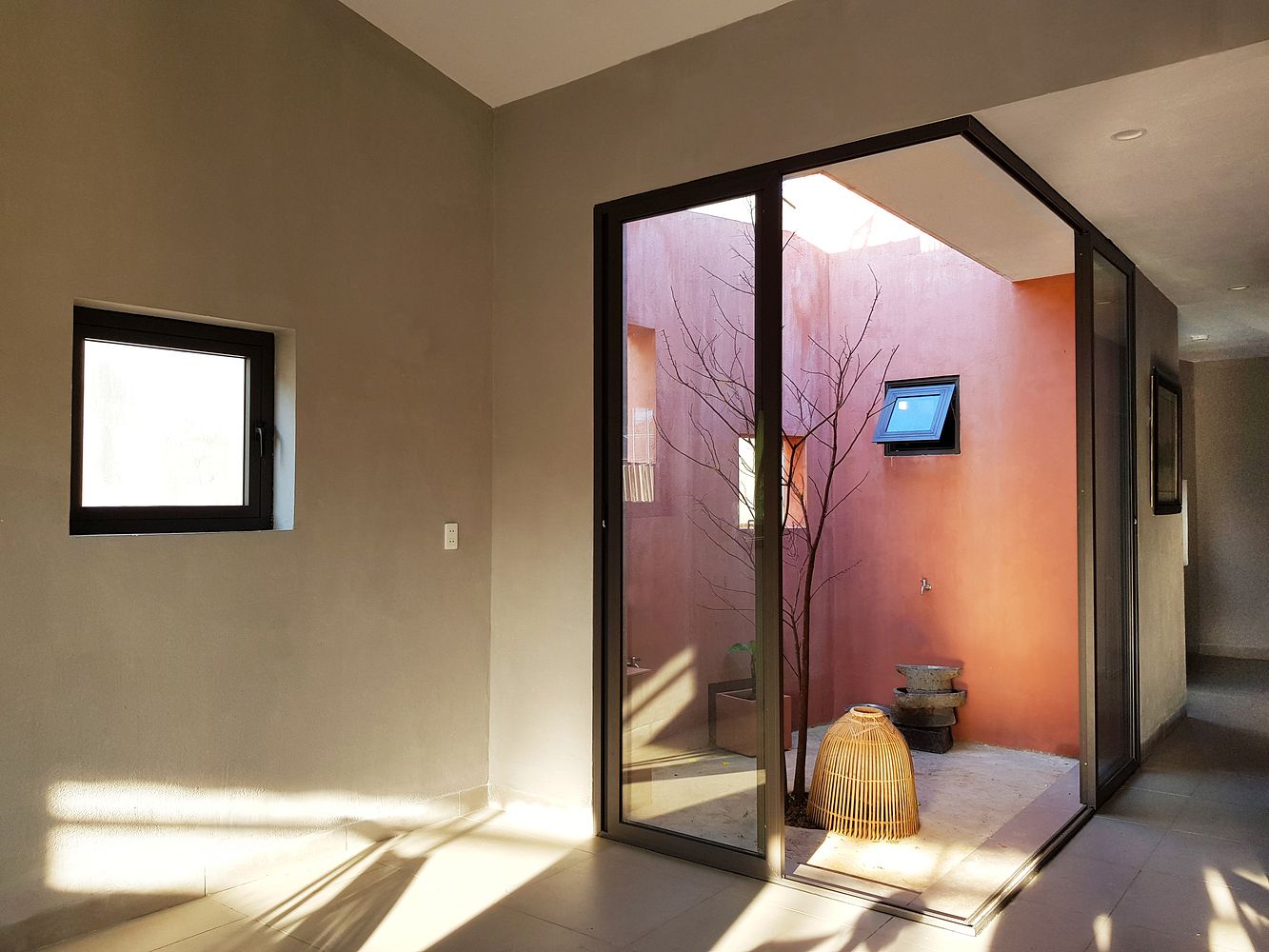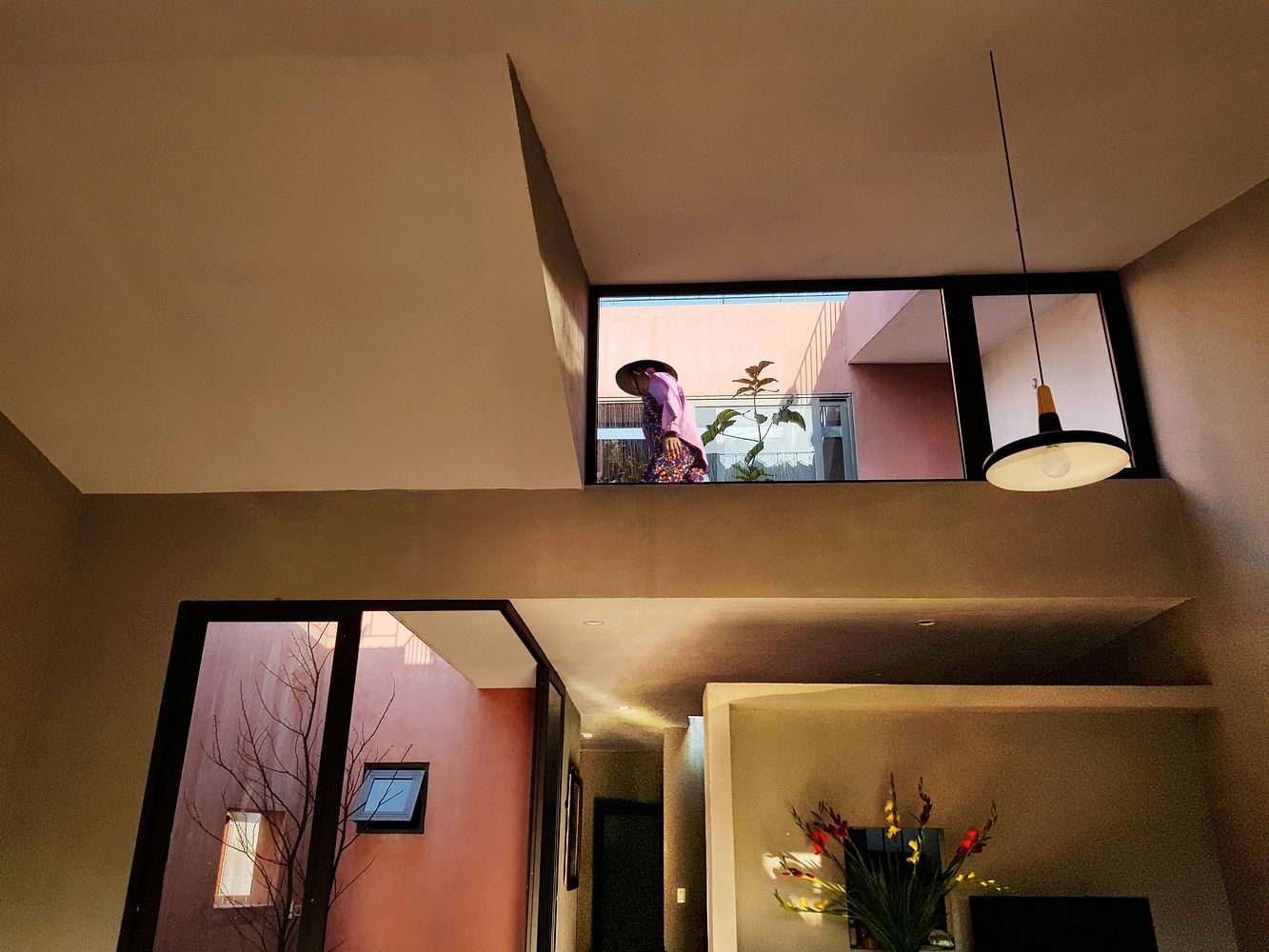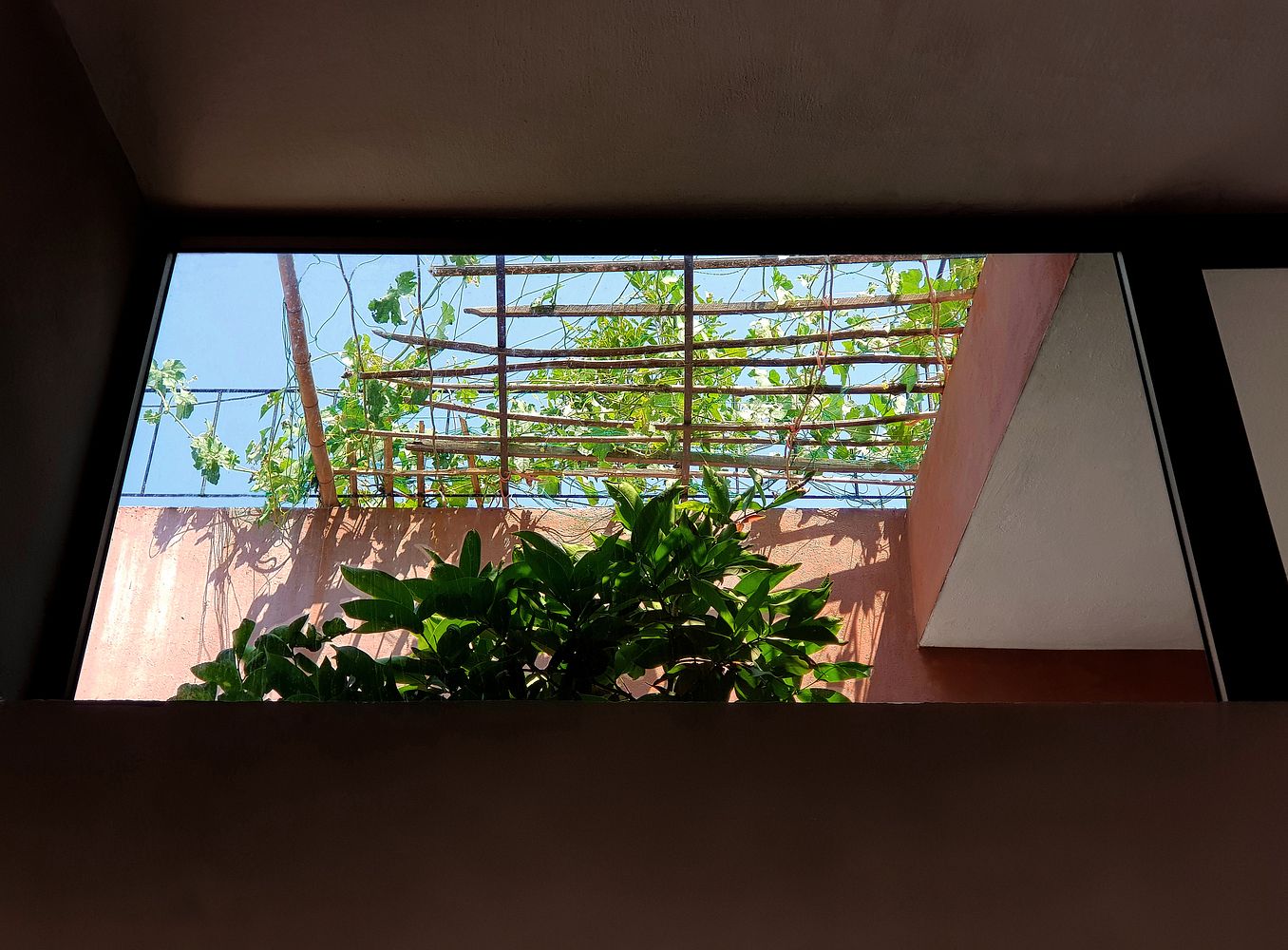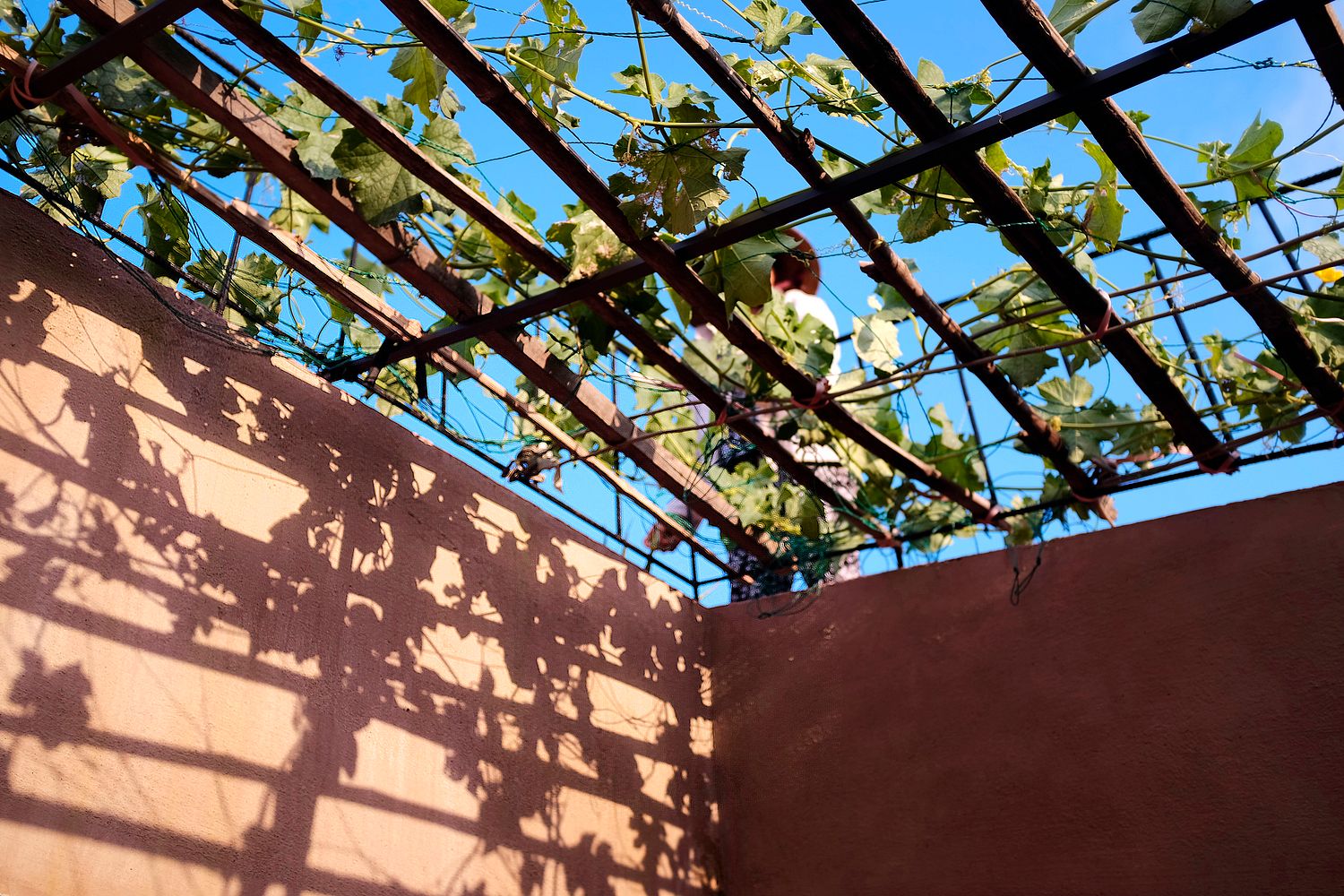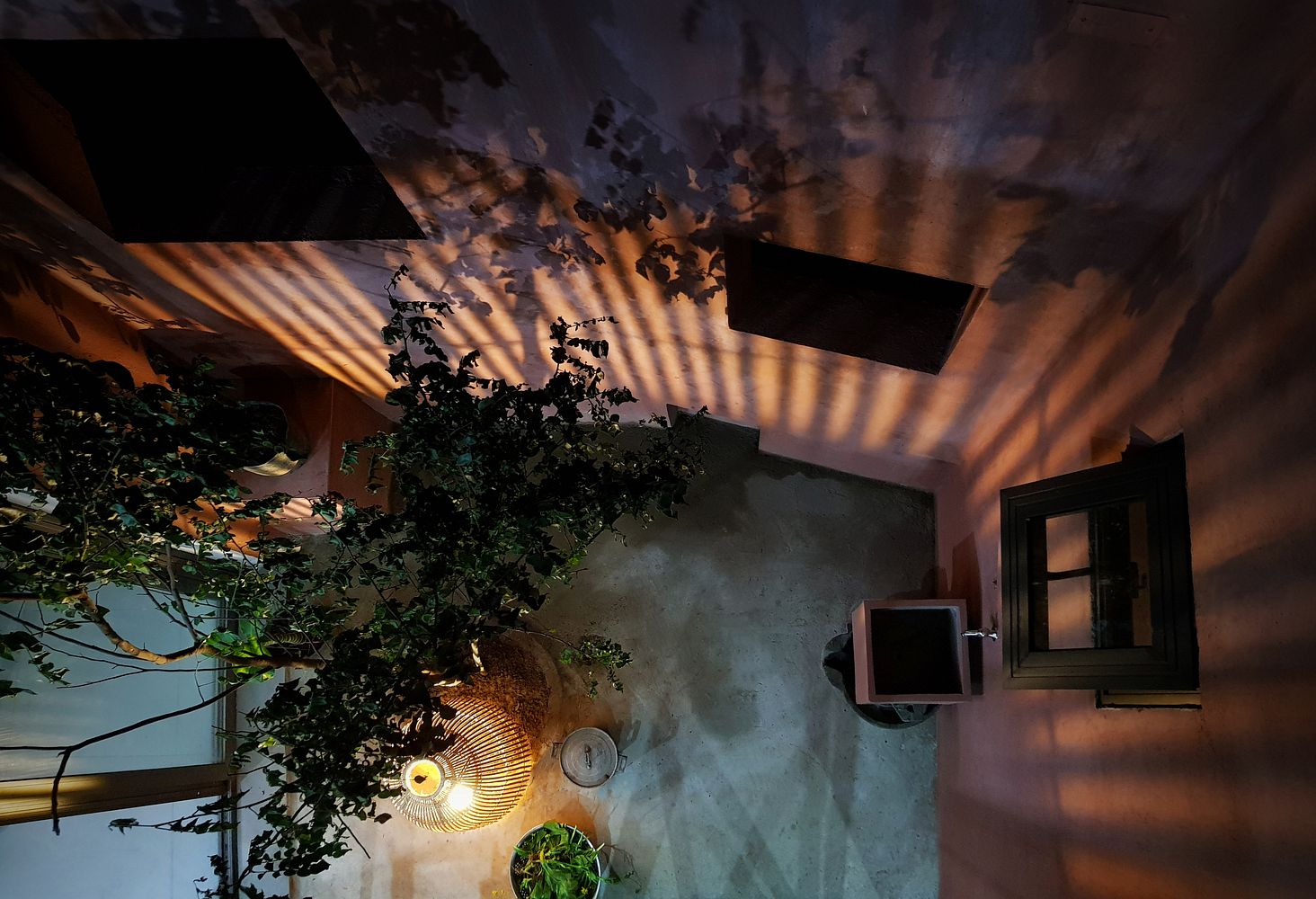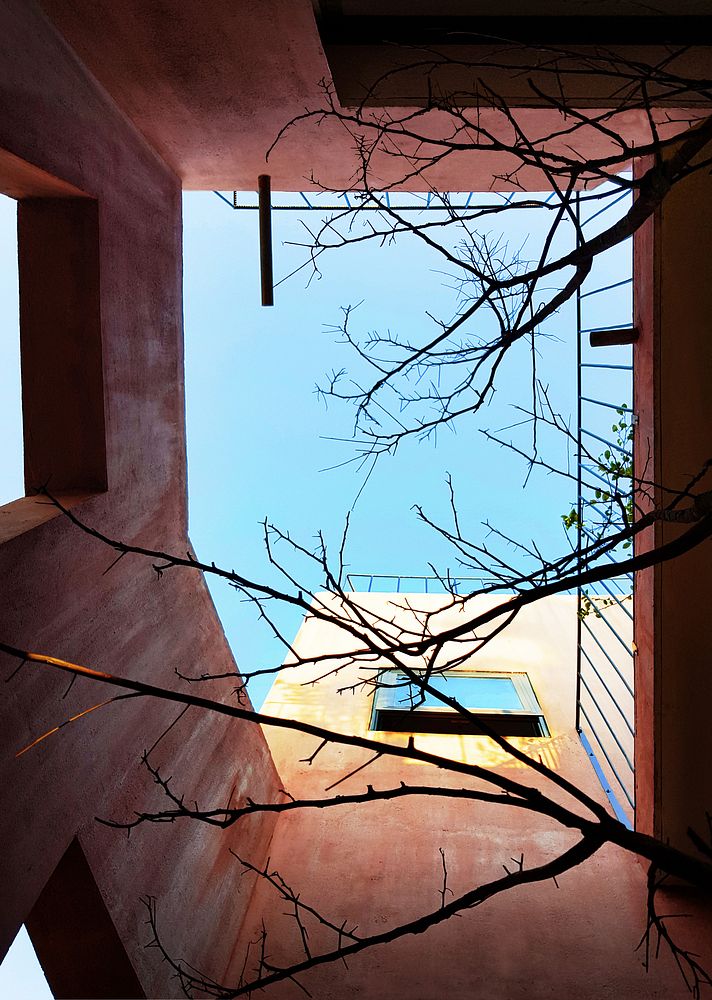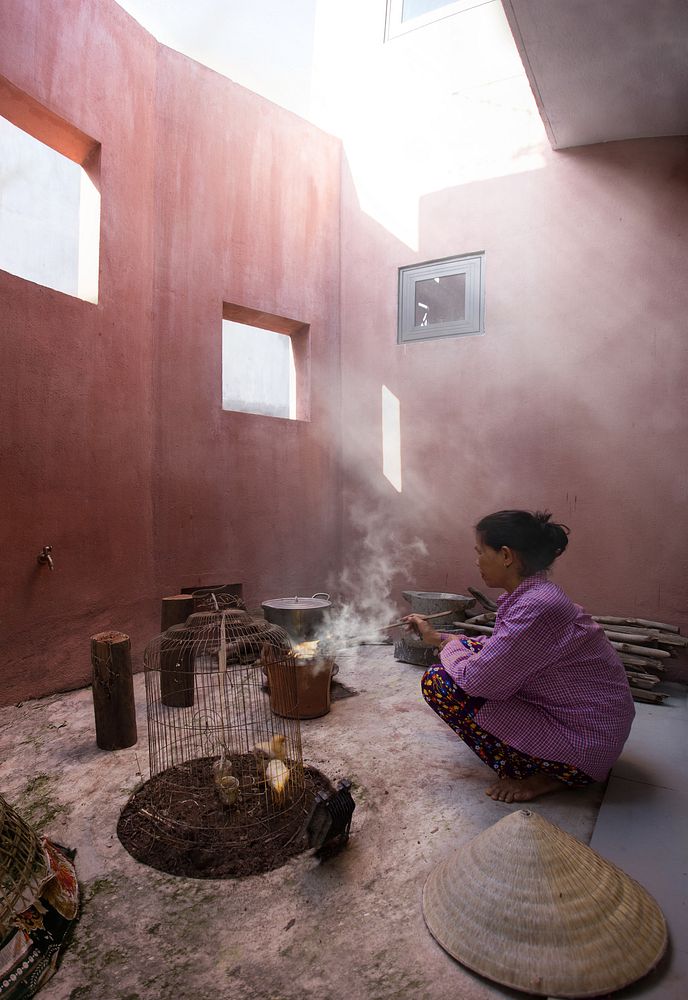 [Photos by TAA Design via Archdaily]