In rural Quang Nam, a Vietnamese architecture firm has created an artist studio that's as much a masterpiece as the handcrafted pottery it holds.
Earlier this year, local firm Tropical Space designed Terra Cotta Studio, a work space for Quang Nam-based artist Le Duc Ha, to be " a destination to meet and share for people who love terra cotta and want to have [an] experience with the clay", reports ArchDaily.
Located near the Thu Bon River not far from Tra Kieu, a former Champa capital between the 4th and 7th centuries, Terra Cotta Studio's design is influenced by Champa culture.
The studio boasts a three-story wooden frame surrounded by bamboo scaffolding which is used for drying terra cotta products. To embrace the rural setting and maximize its abundant sunlight without compromising the artist's privacy, Tropical Space also integrated perforated brickwork patterns into all four walls.
Adjacent to the brick walls inside is a gridded bamboo framework that serves as an exhibition space for Ha's work. There are also two benches for resting, relaxing and having tea. The artist's turntable is at the center on the ground floor, directly beneath a circular opening, connecting the building vertically.
"The artist and his works can interact with the sunlight, from sunrise to twilight," the architects told ArchDaily.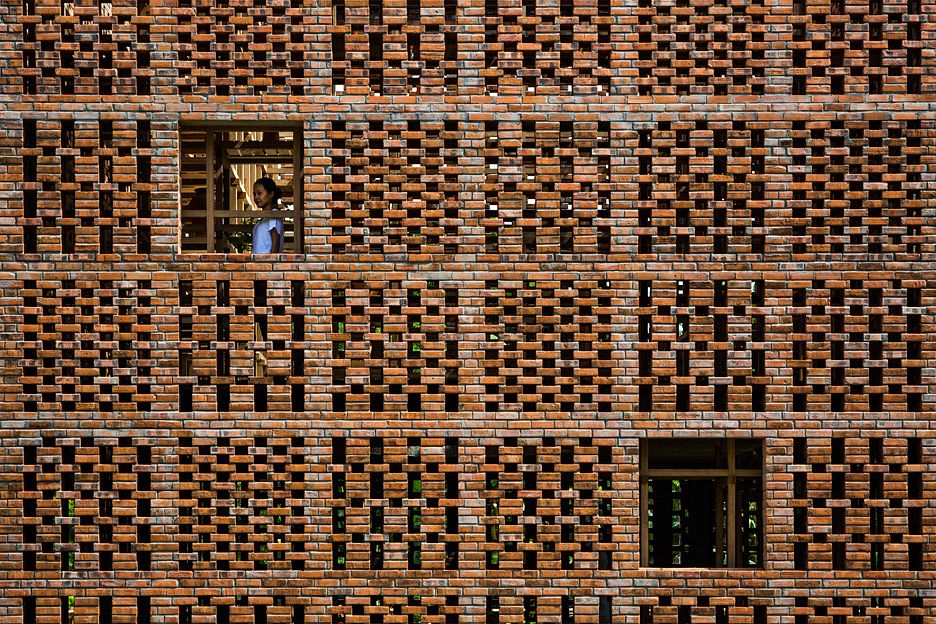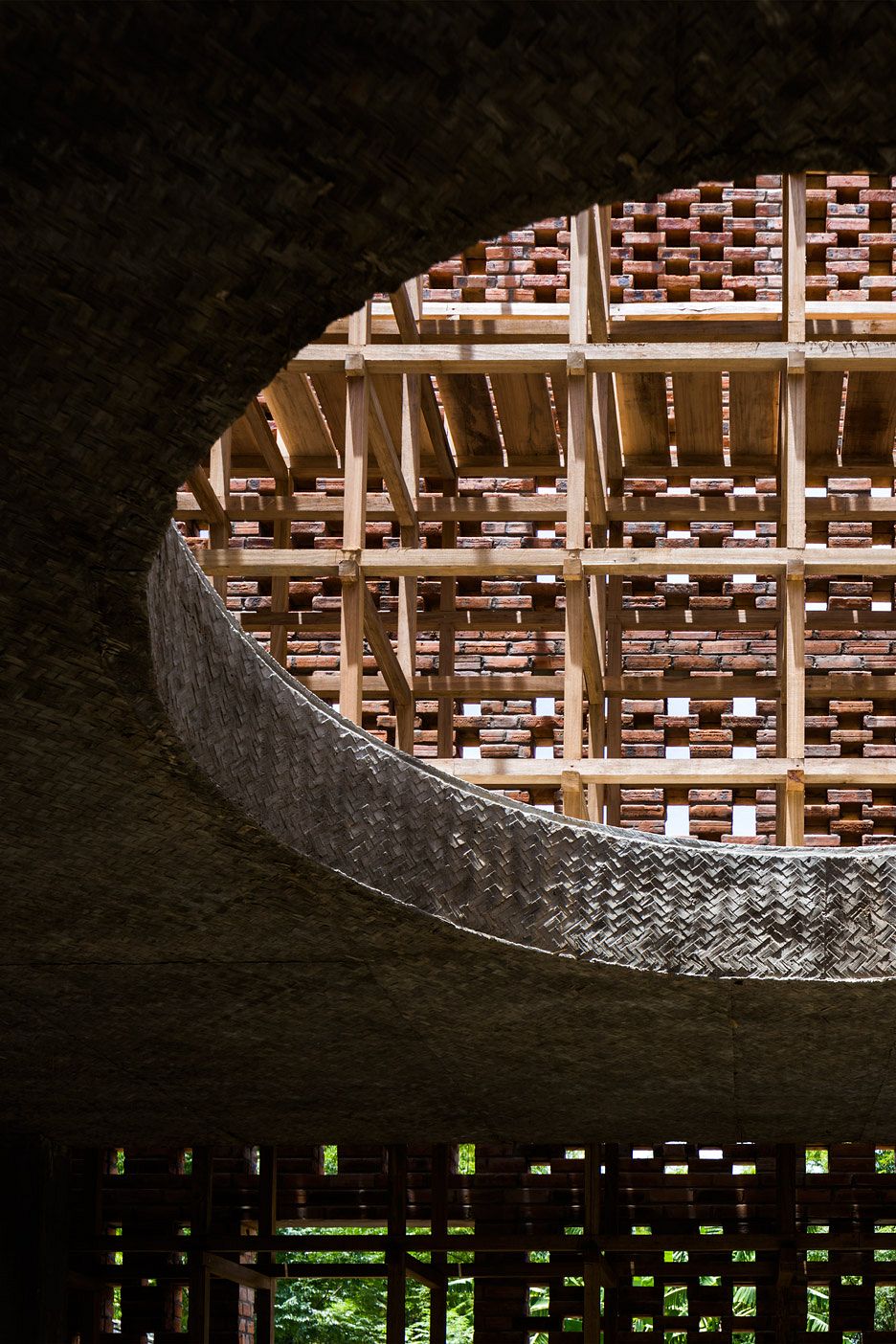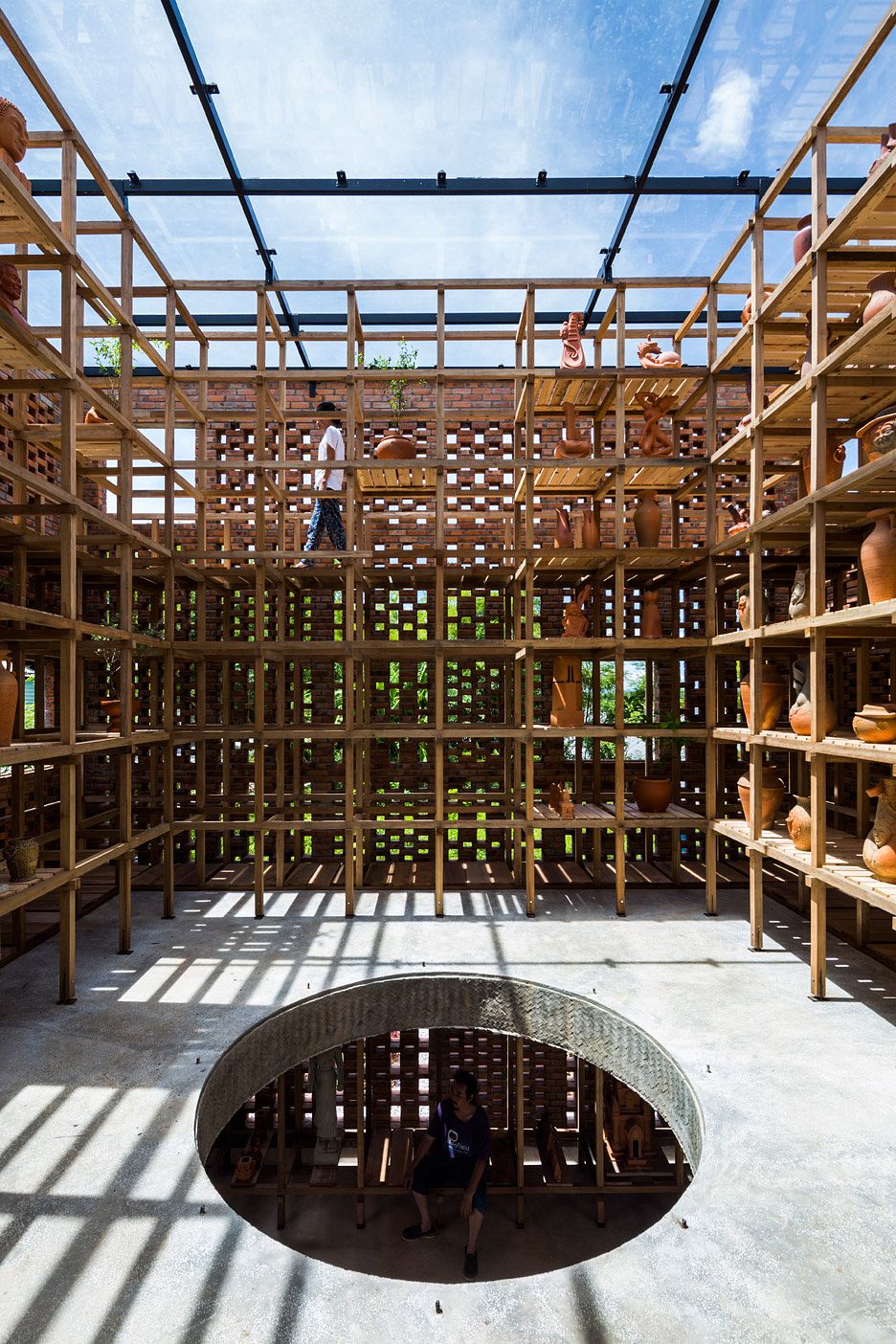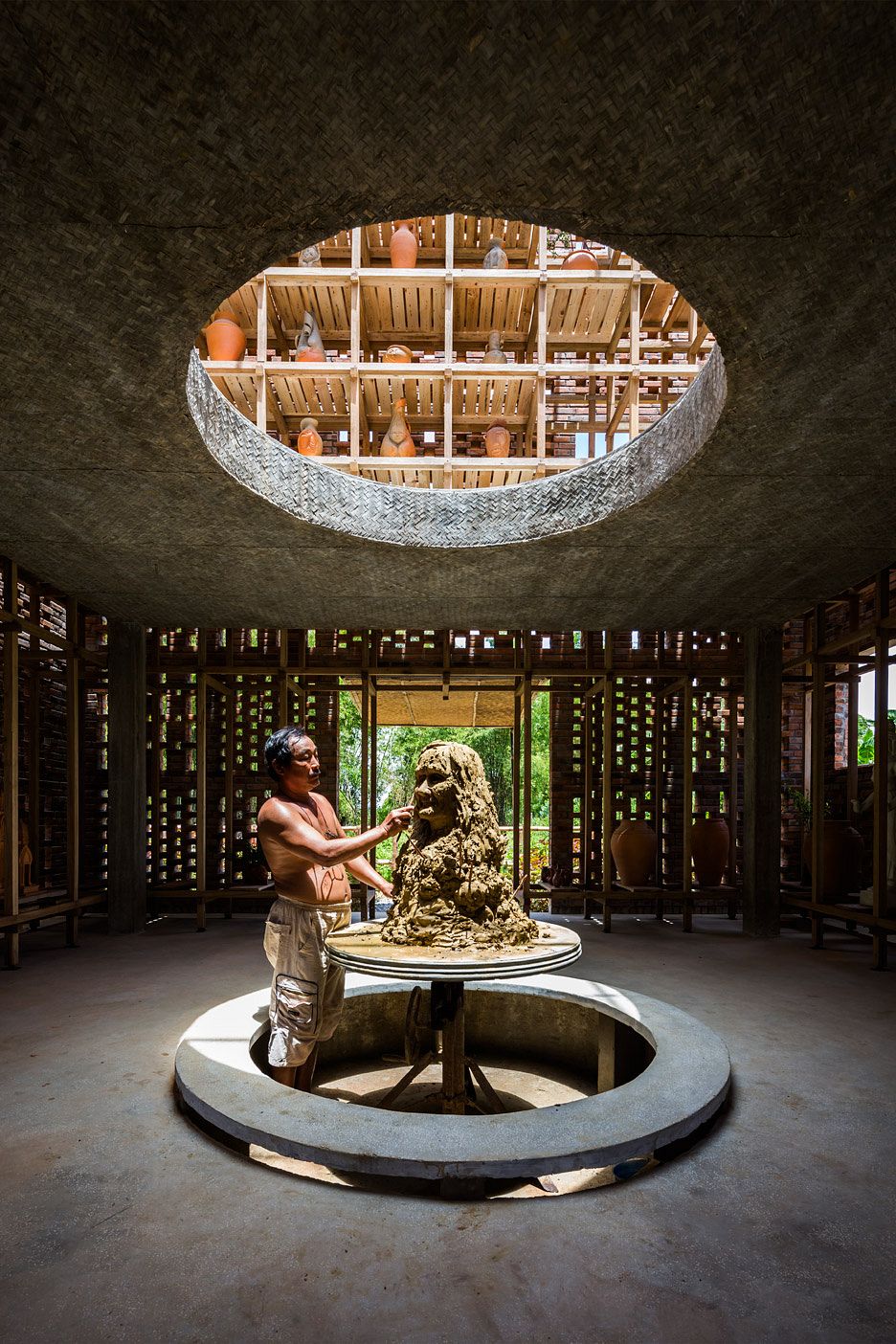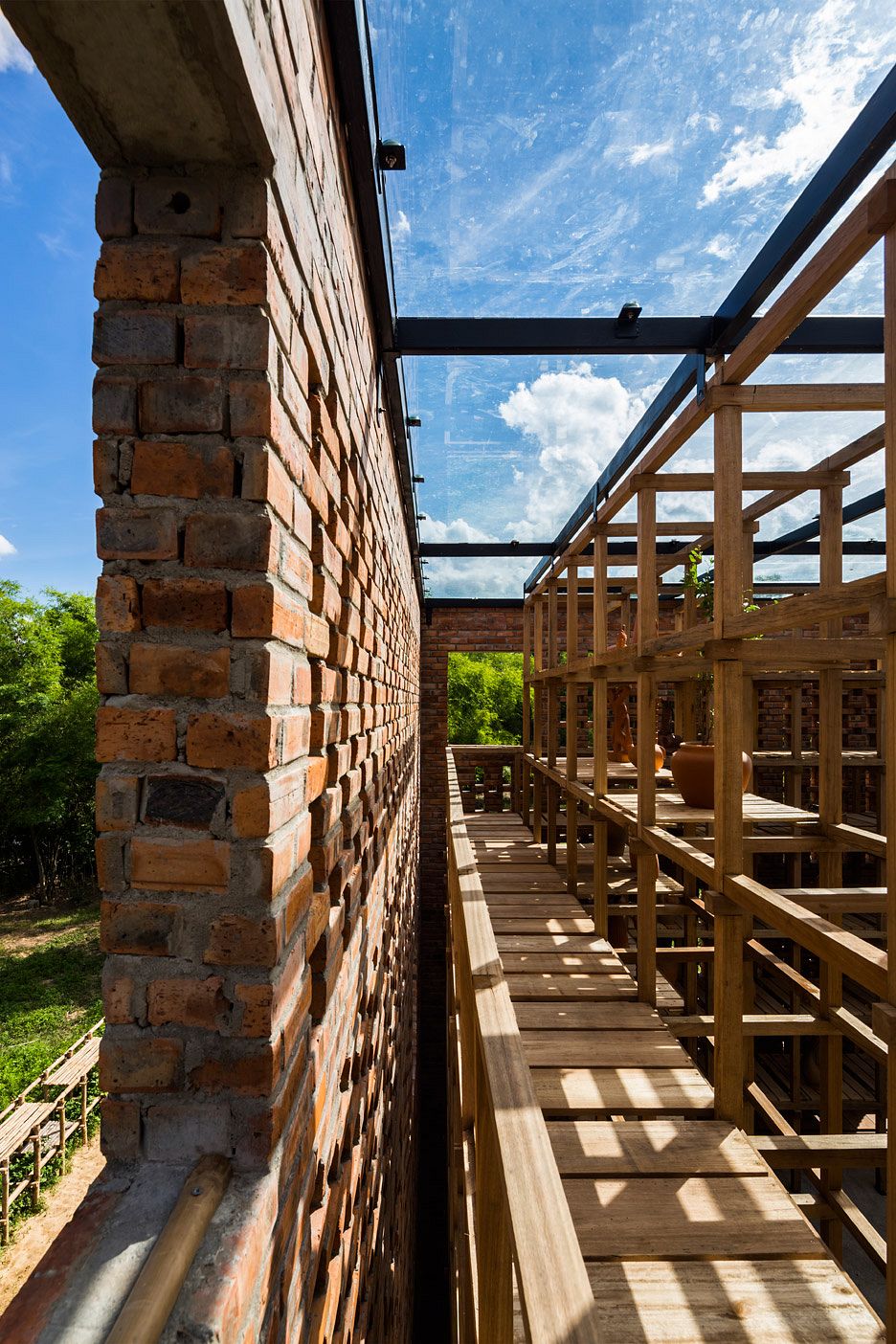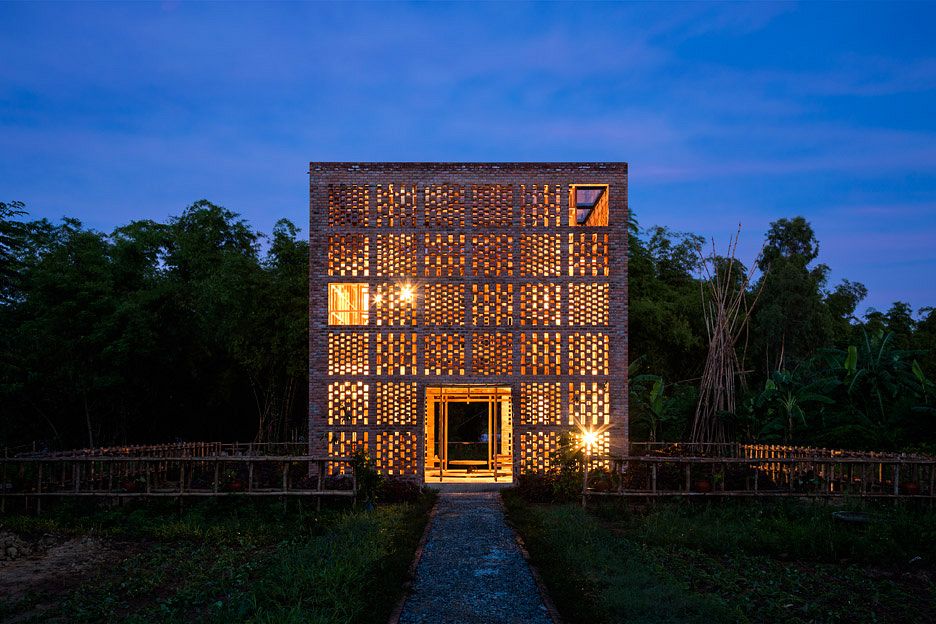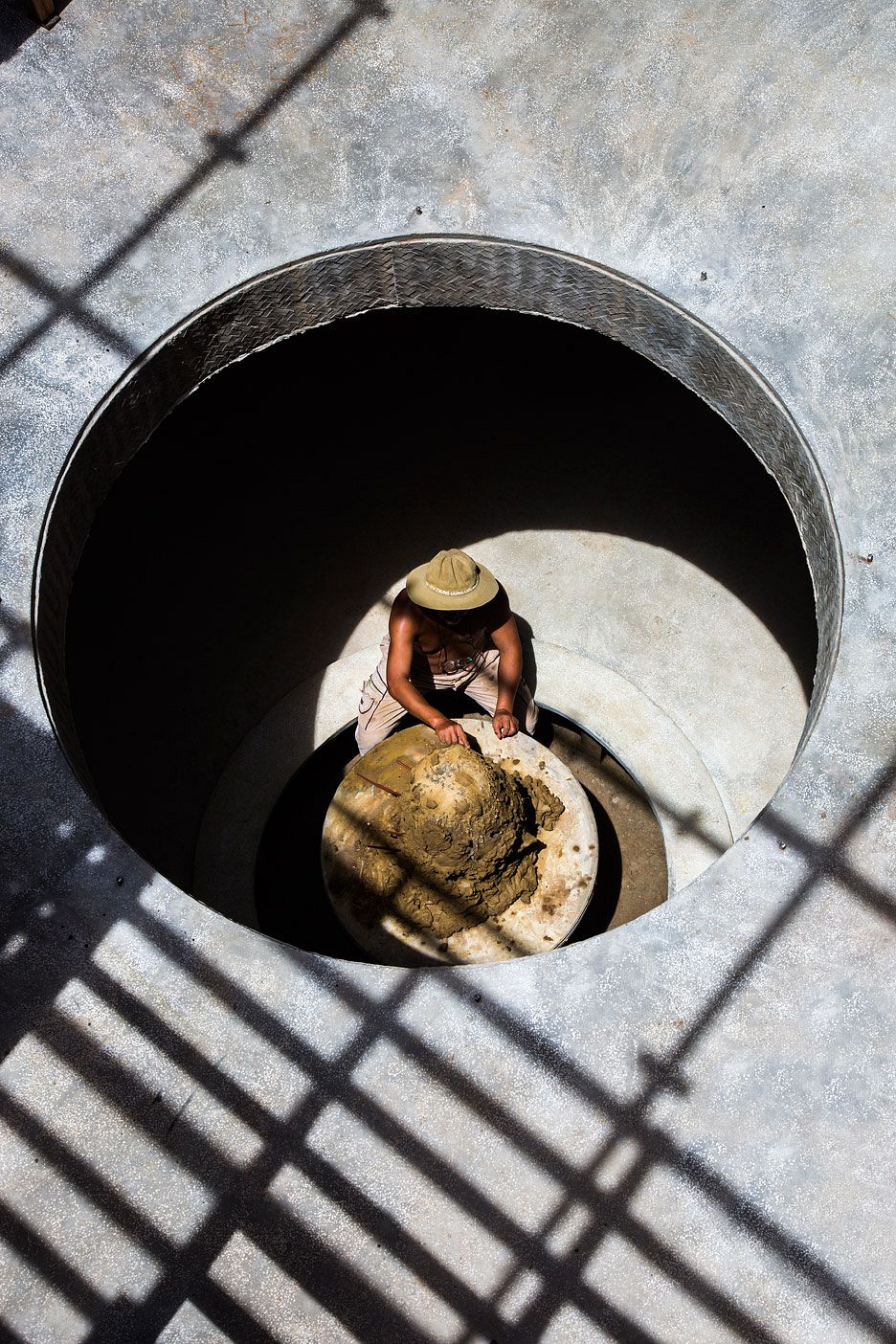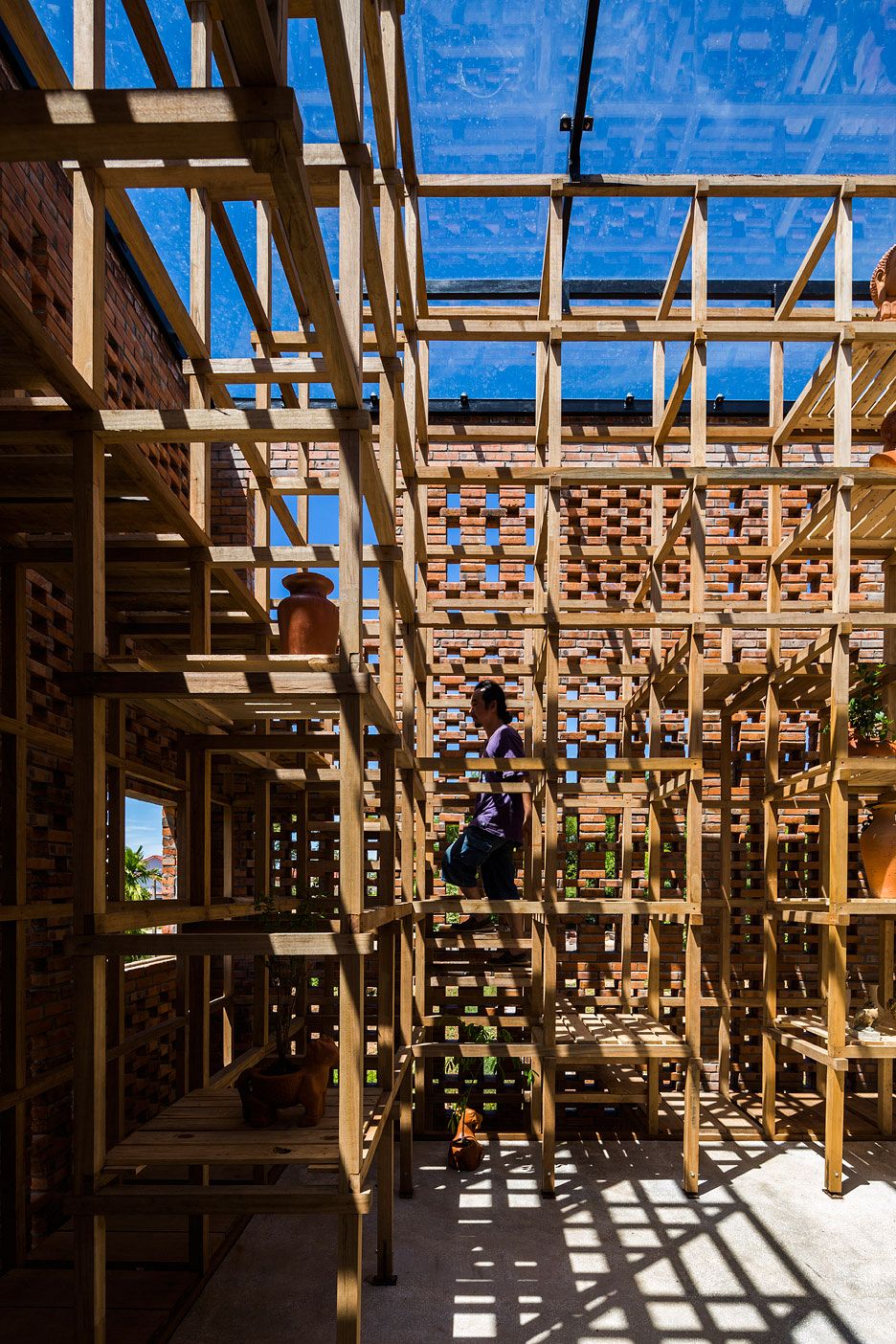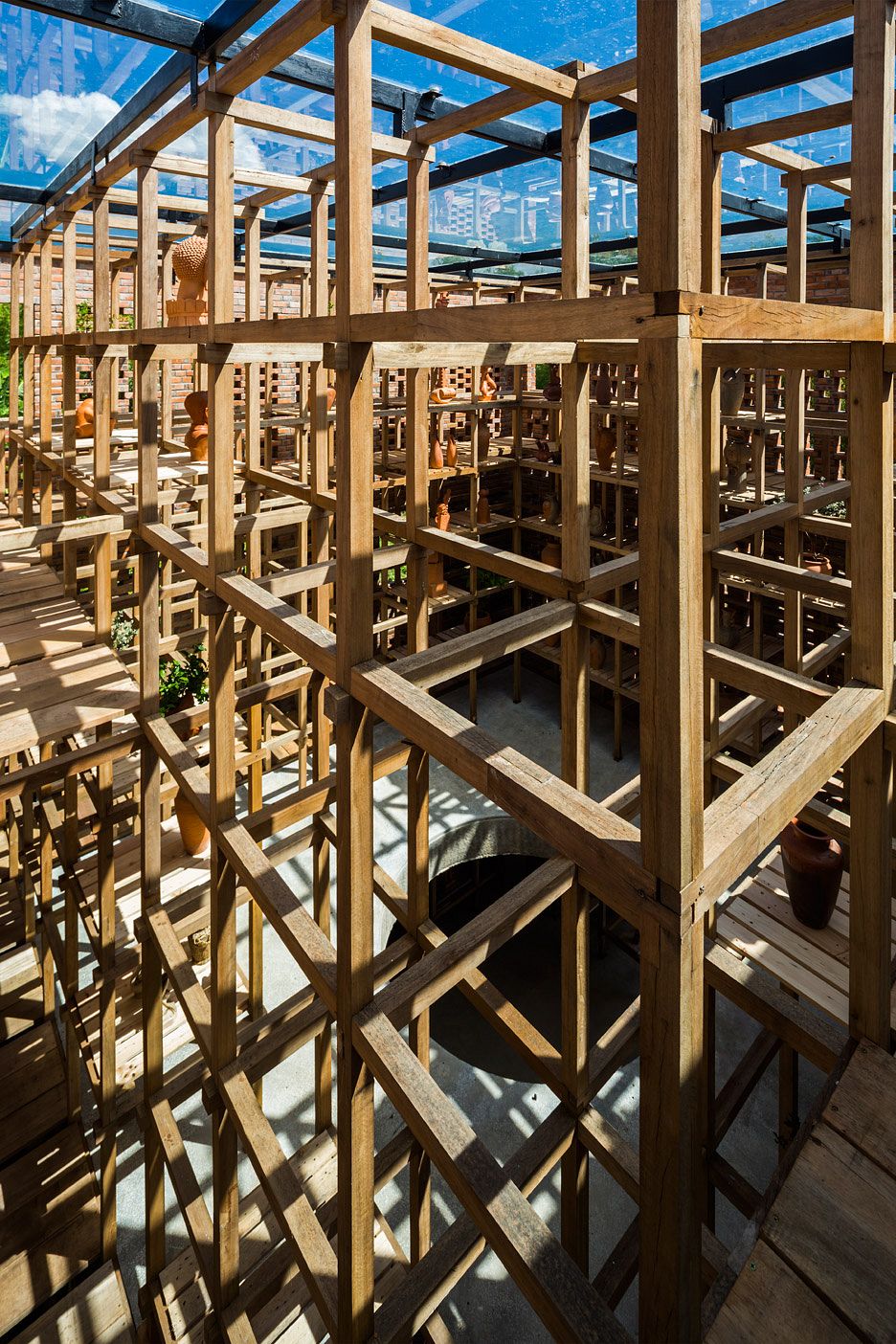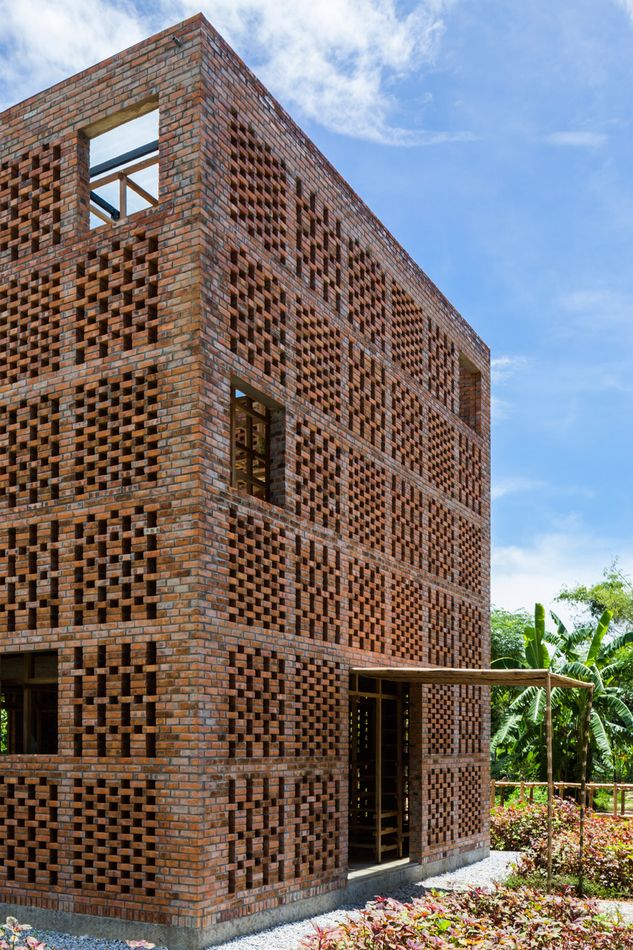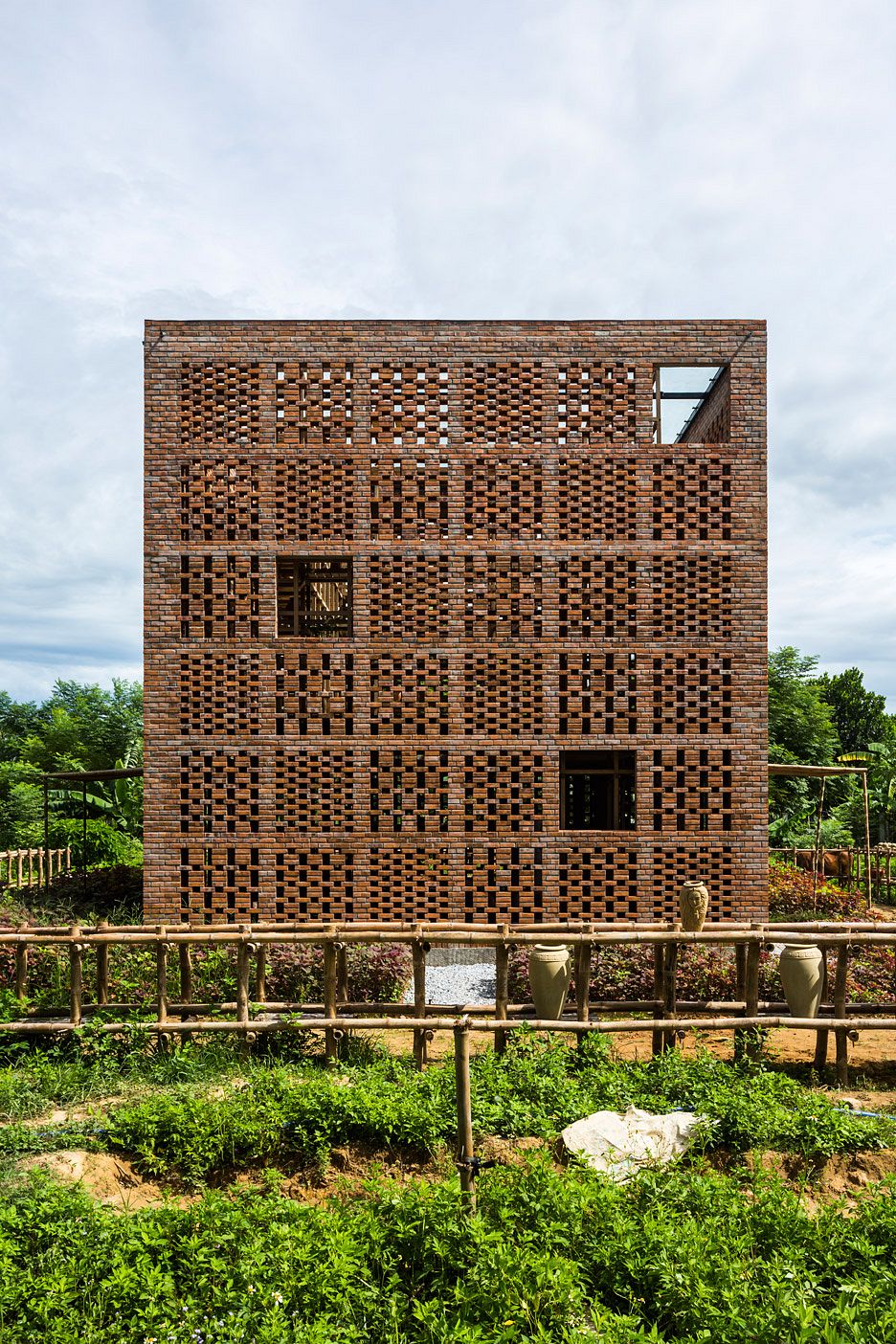 [Photos via Dezeen]
---

Related Articles:
---