In the cramped quarters of urban Vietnam, greenery is hard to come by.
One Da Nang home, however, bears no shortage of trees and other plant life thanks to the work of Ho Khue Architects. The Da Nang-based firm is responsible for the ultra-green Garden House, a typical Vietnamese tube house with a twist, reports ArchDaily.
With a narrow plot of land – four meters wide, 40 meters long – the Ho Khue team eliminated the challenge of bringing ventilation and natural light into the house by building the structure as two separate blocks connected by a series of bridges.
At the center, the Garden House's open courtyard serves as a green space, letting light into the building's interior, while decorative brickwork and trees line the bridges connecting the two areas of the house.
Out front, planters filled with trees and other greenery adorn the front façade, adding a burst of color to the Garden House's gray stone exterior, while a roof garden rounds out the building's array of plant life.
Take a look at Ho Khue's Garden House below: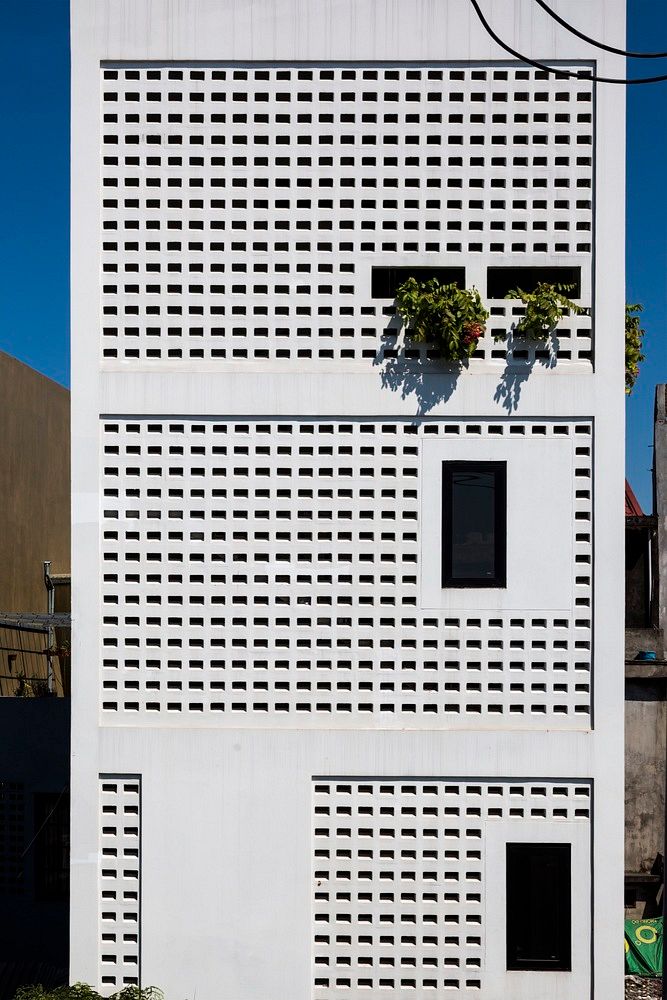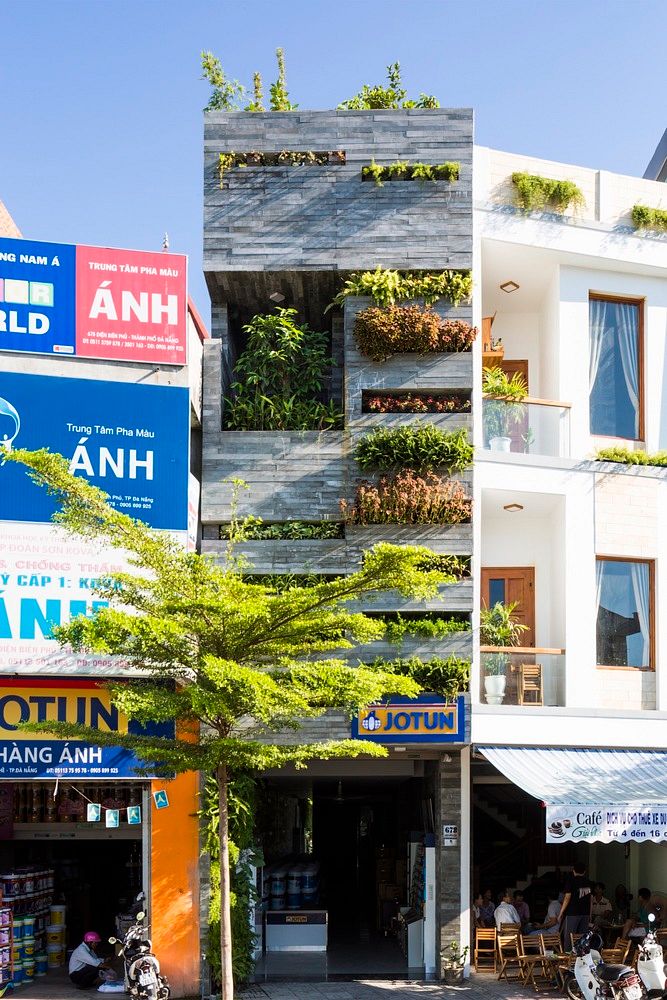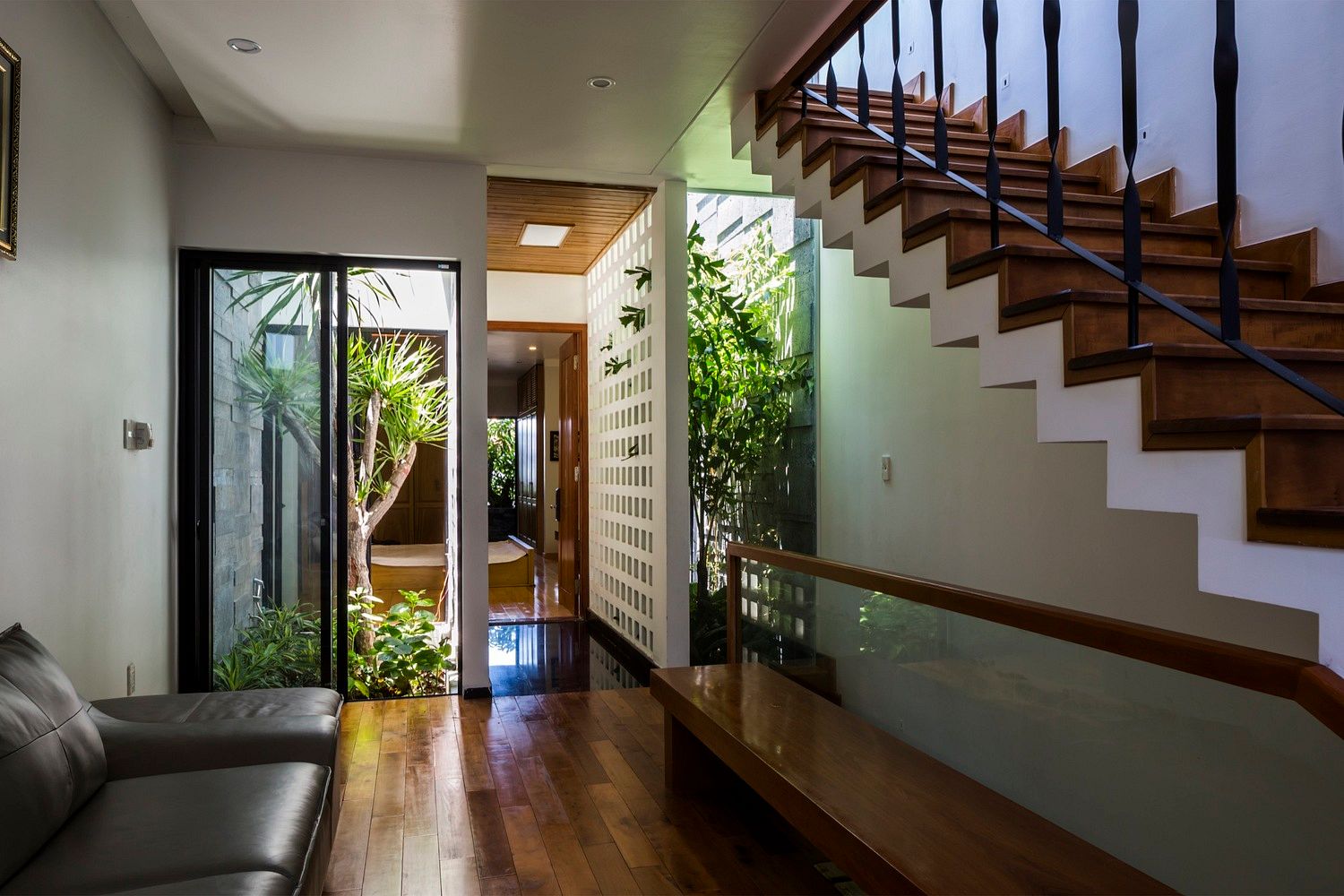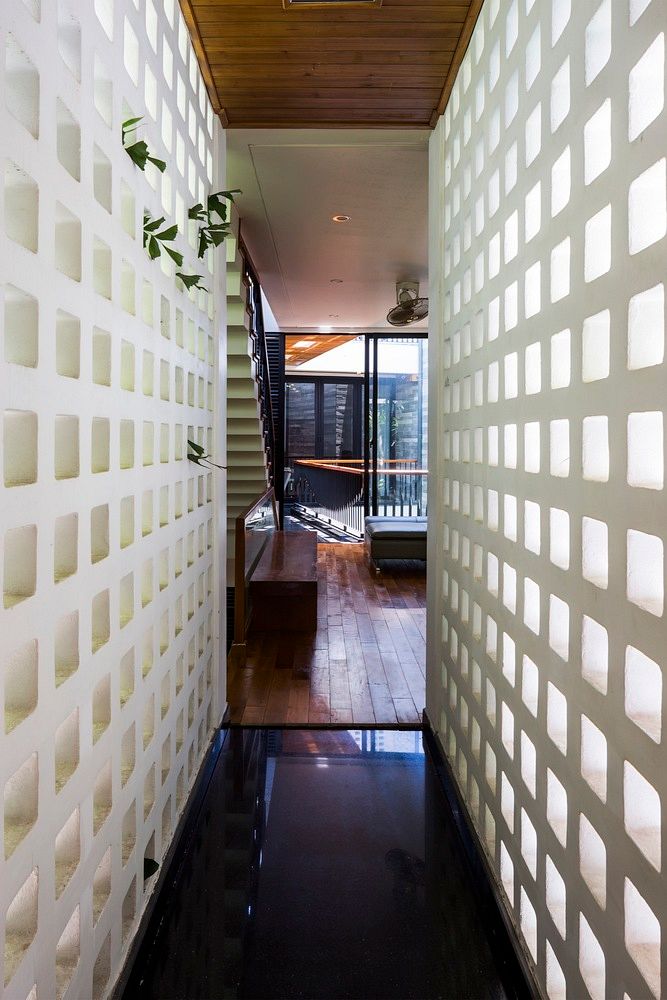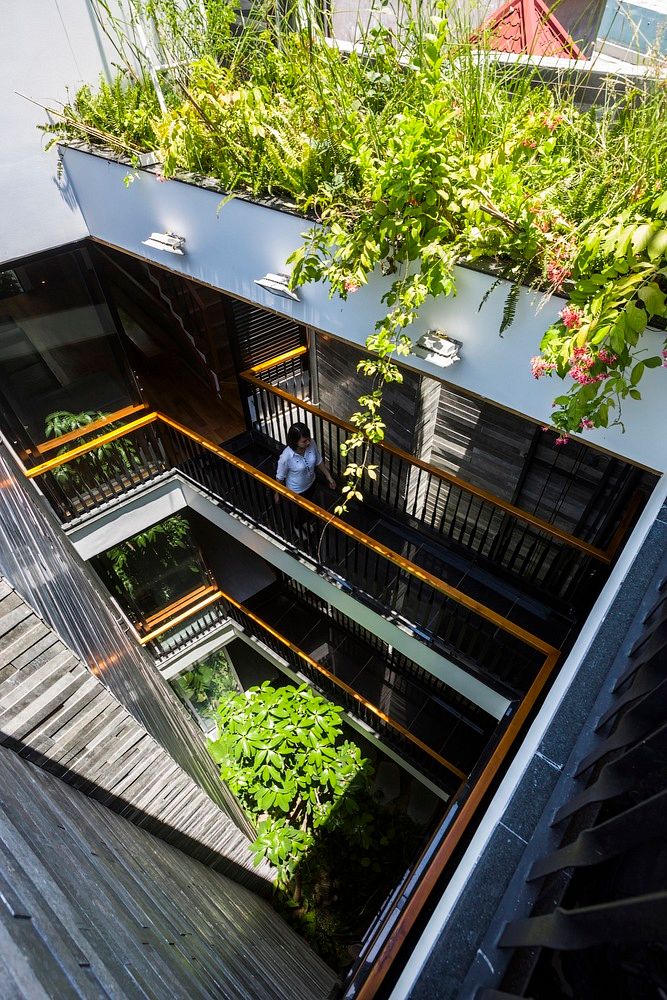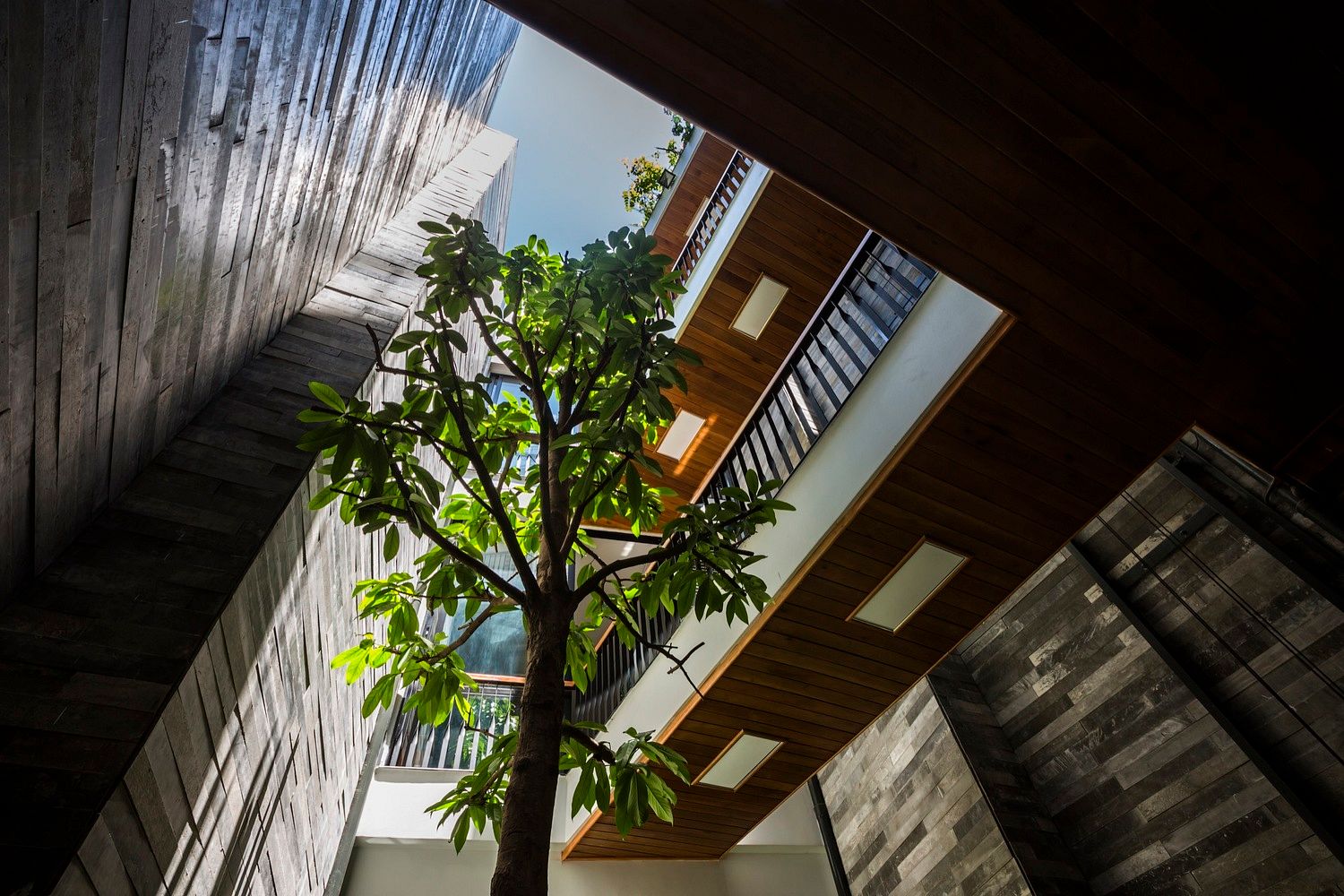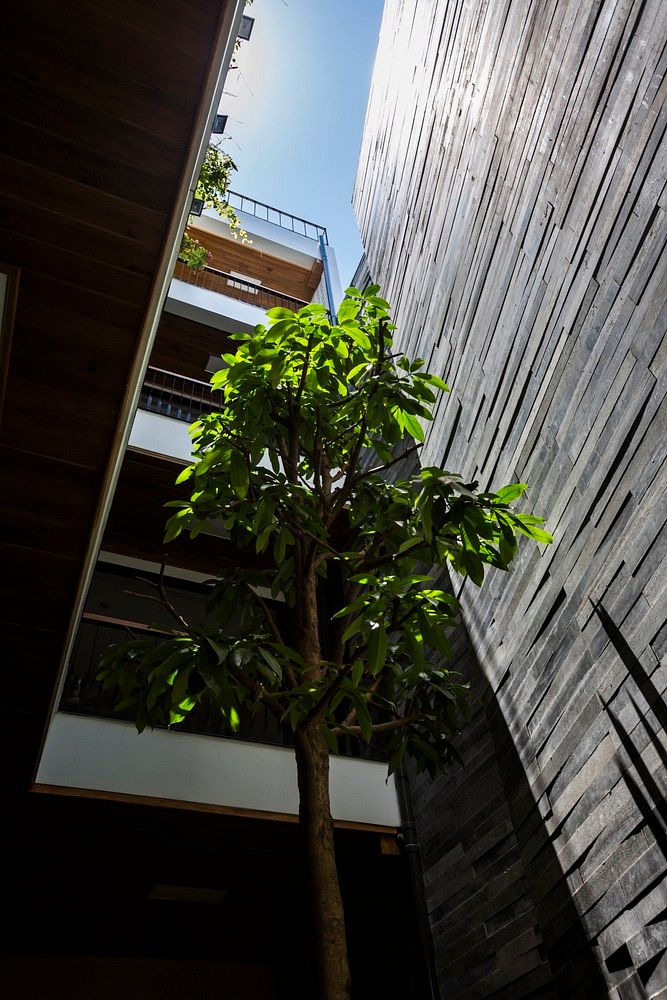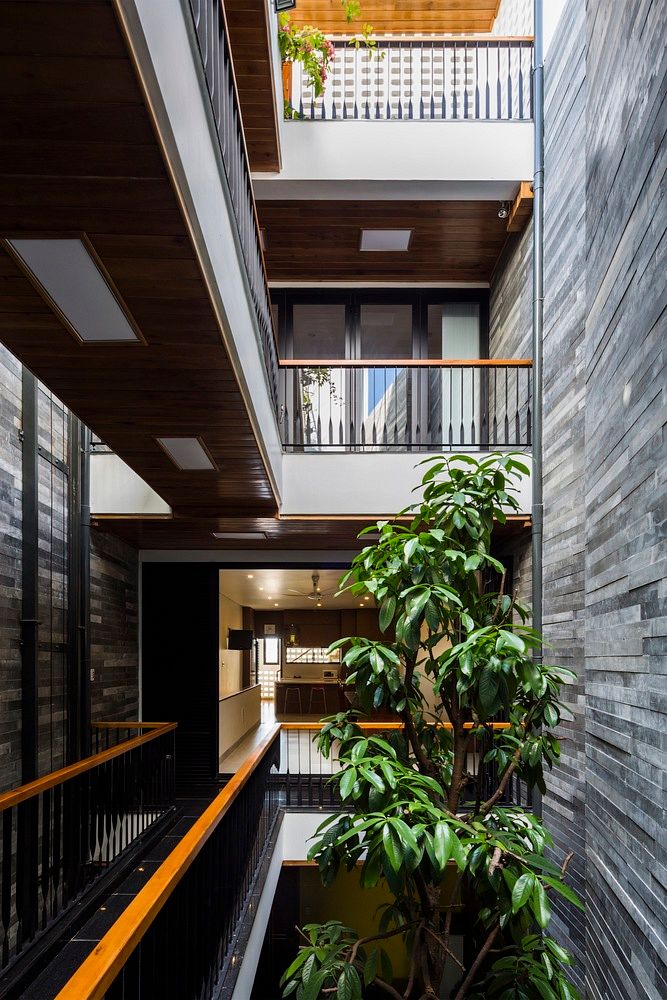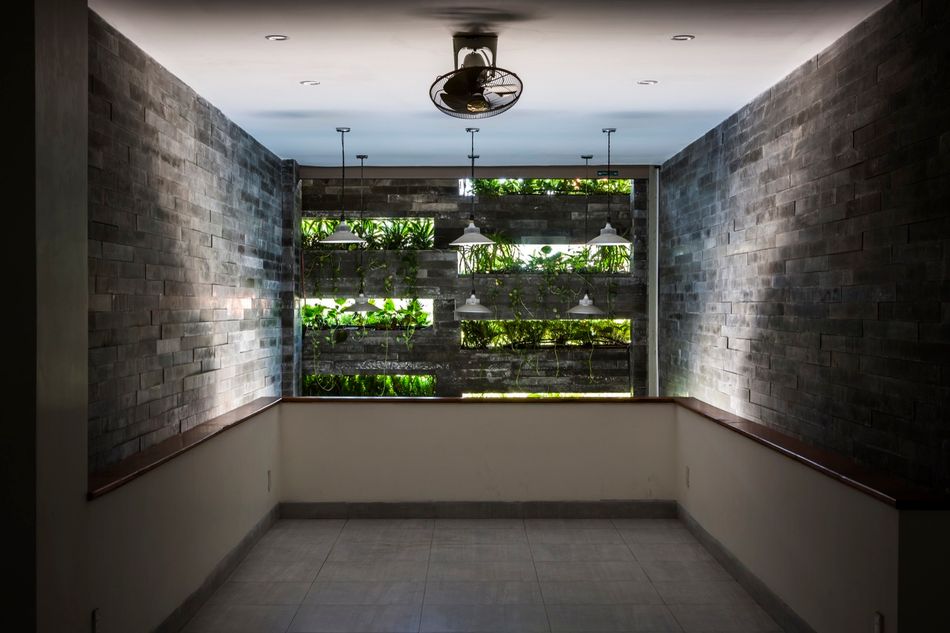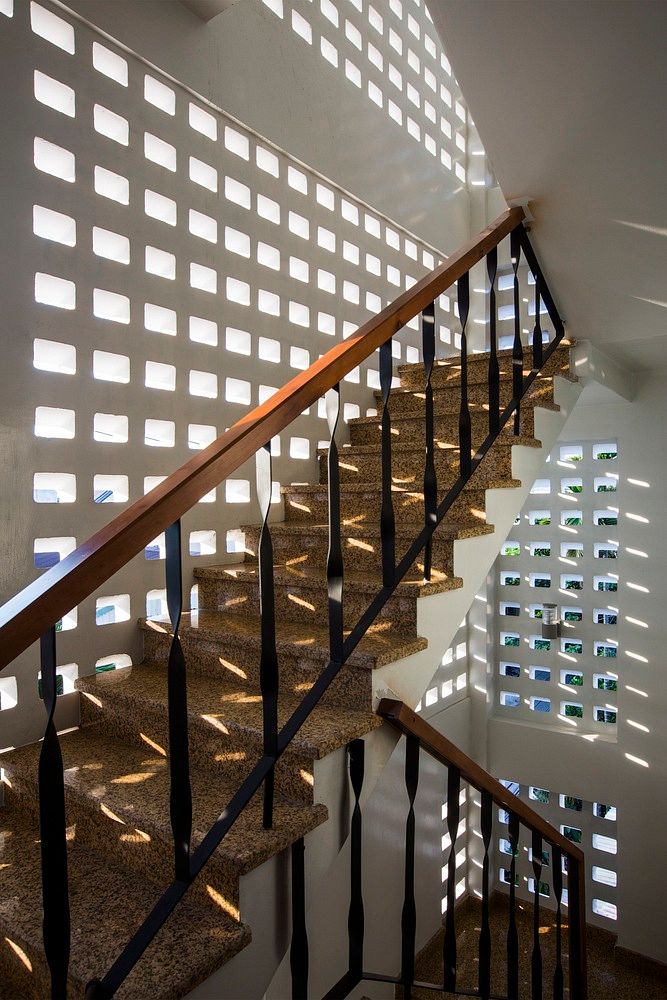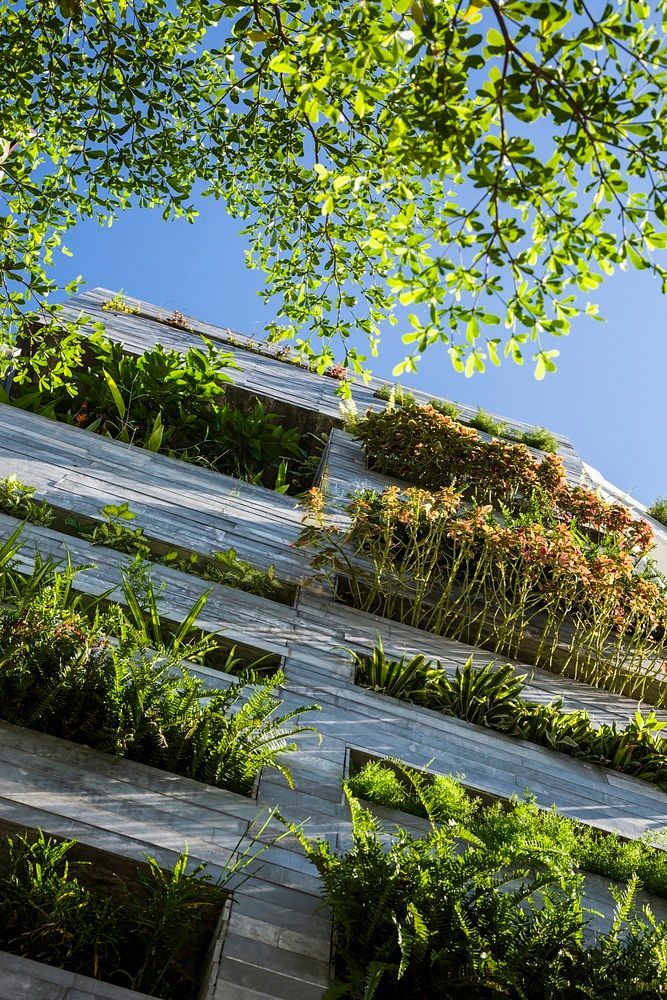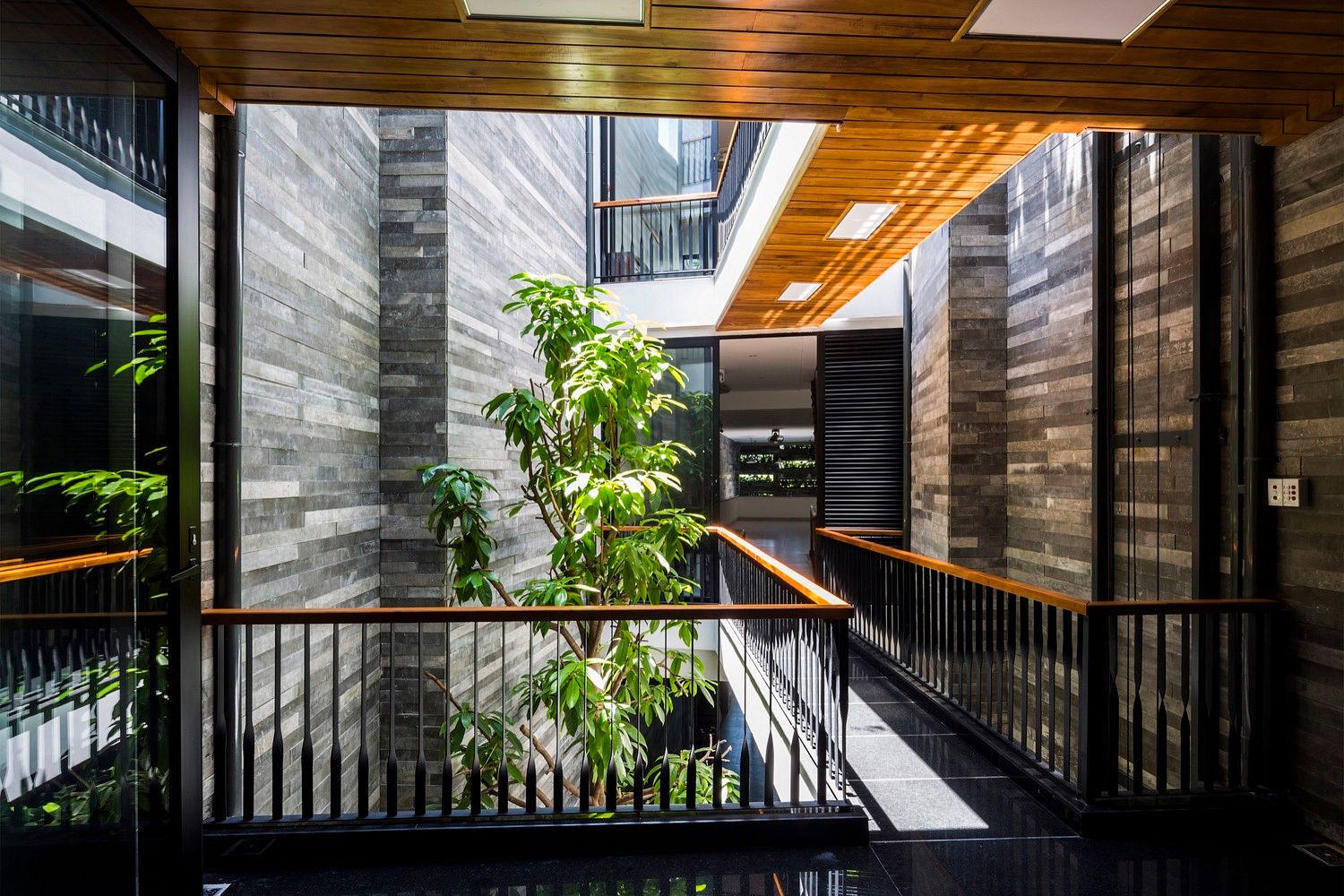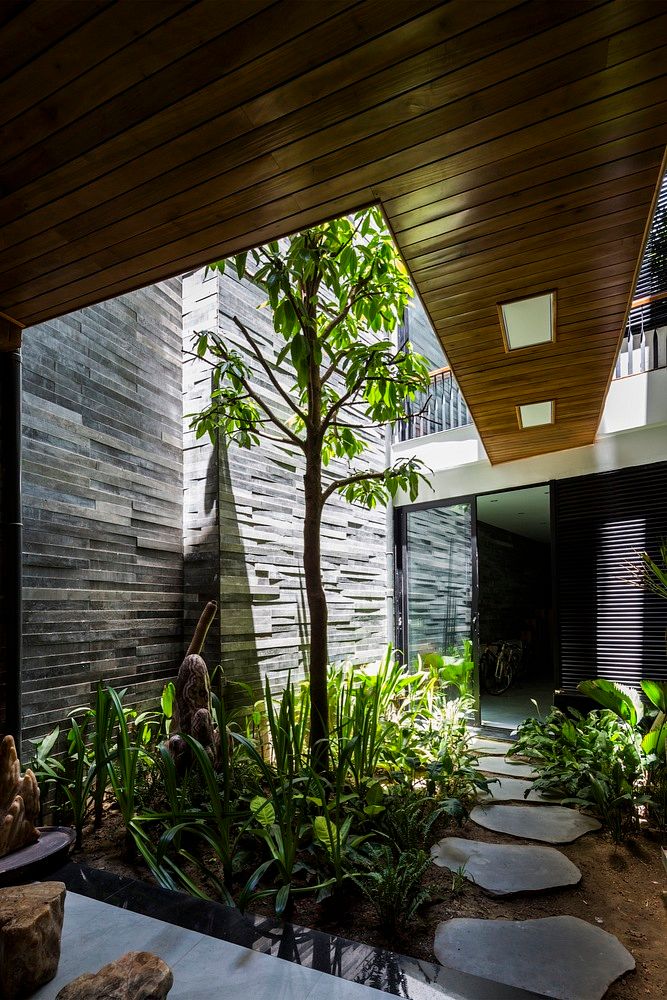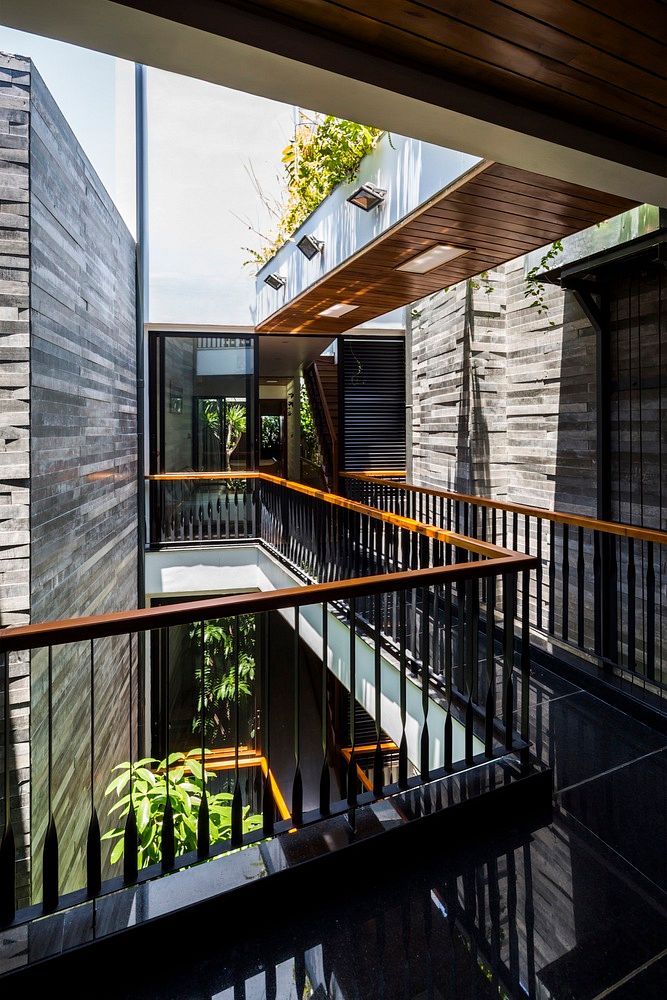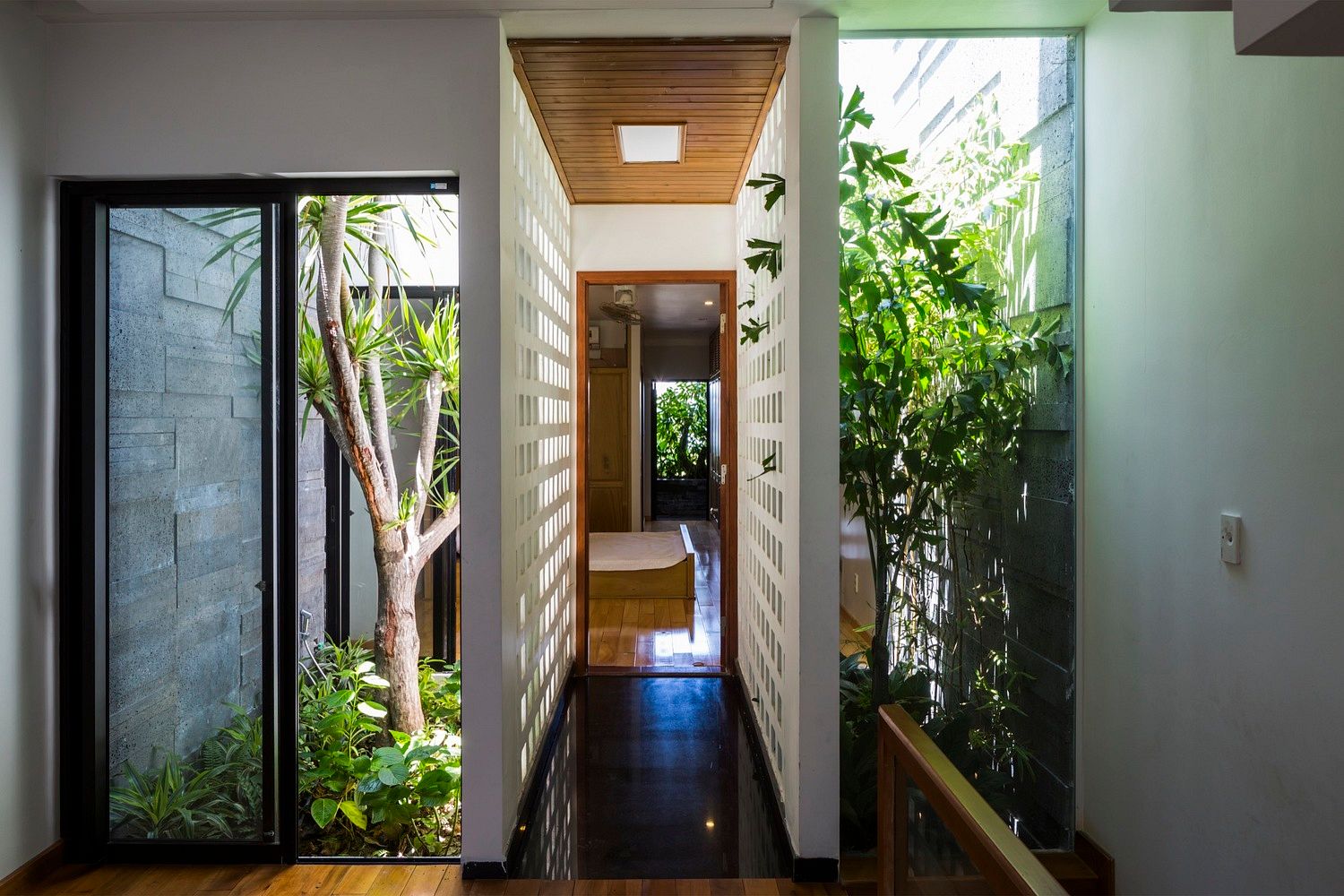 [Photos via ArchDaily]