Microsoft has found an increase in online incivility globally, with Vietnam ranking as one of the least digitally civil.
The newly released research from Microsoft showed digital civility to be at its lowest since the first survey was conducted in 2016. The tech giant released their most recent survey in conjunction with international Safer Internet Day on February 11.
Microsoft's Digital Civility Index (DCI) is described as measuring the tone and tenor of online interactions. In their ranking system, the higher the score, the higher the risk of online incivility. Vietnam ranked 21 out of the 25 countries surveyed in May 2019. Of the countries surveyed, South Africa was found to have the highest levels of online incivility, and the lowest levels were found in the United Kingdom.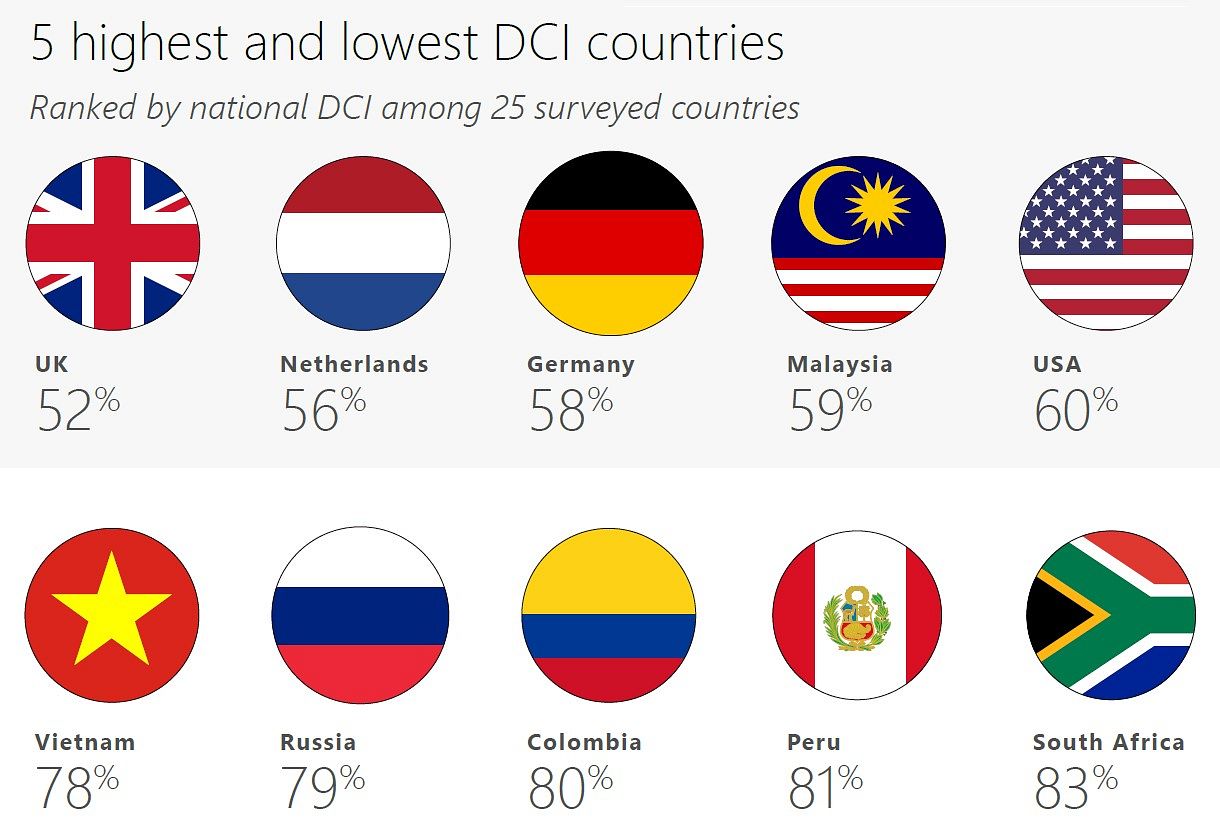 The survey gauged adults' and teenagers' views of online life and their exposure to 21 online risks. These online risks are codified by the DCI into four categories: behavioral, reputational, sexual and personal/intrusive.
Unsurprisingly, the most online incivility can be found on social media sites, with 66% of respondents stating that this is where they experienced the most online risks. Additionally, respondents reported that they have been experiencing risks more recently and frequently than in earlier surveys.
In Vietnam, Microsoft surveyed 500 participants between 13 and 74 years old. According to the survey, nearly all 21 online risks increased in Vietnam, with sexual and behavioral risks seeing the biggest jump, up 14 and 12 points, respectively. The five most common online risks in Vietnam were reported to be unwanted contact (49%), unwanted sexting (41%), hoaxes, scams and fraud (39%), unwanted sexual attention (30%), and sexual solicitation (29%).
The largest drivers of online incivility were attributed to romantic relationships and sexual orientation for Vietnamese internet users. These two topics both ranked at 48%, followed by physical appearance at 35%, and race and politics coming in at 23%.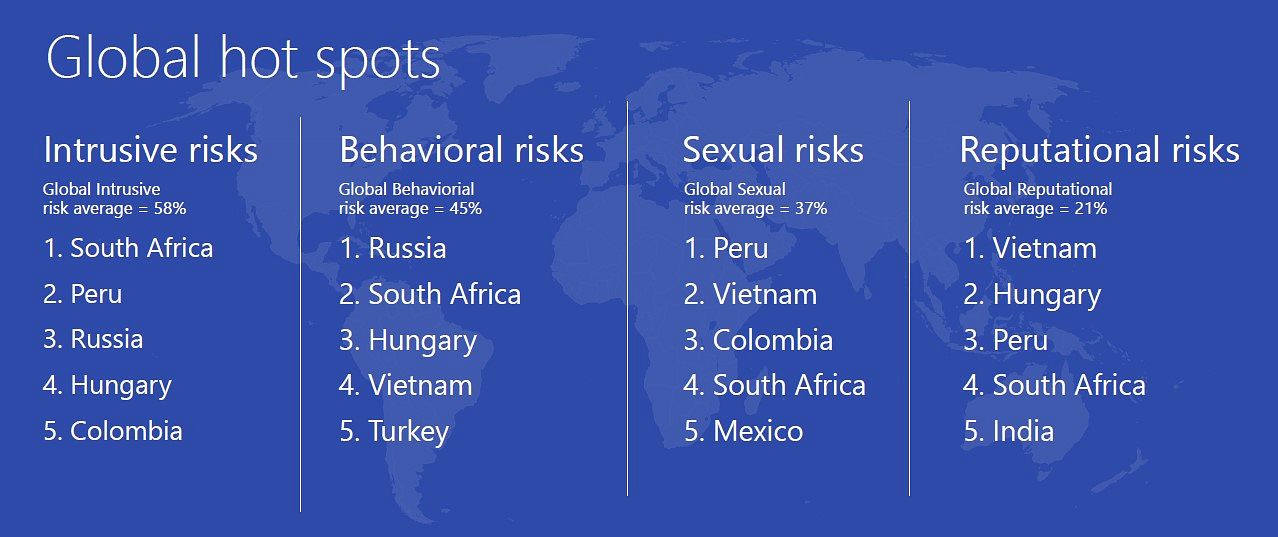 There was also an 11-point increase in the reported pain and suffering caused from online incivility, with 97% of those surveyed stating that they were affected in this way. Overall, 83% of participants cited being worried about these online risks occurring in the future, a 13-point increase.
The most painful online risk was shown to be misogyny at 86%. Other high-rankers in this category were damage to professional reputation, microaggressions, damage to personal reputation, and discrimination, respectively.
A disturbing trend showed that familiarity with the perpetrator of online bad behavior was associated with increased risk and consequences. A full 77% of those surveyed had met the perpetrator of their online harassment. In addition, the risks and consequences were considered to be significantly higher for those who had met the perpetrator.
Sadly, but not unexpectedly, the study showed that women and teen girls feel more at risk on the internet than teen boys and men.
Photo is only for illustrative purpose and doesn't reflect the article's subjects.