While Saigon's metro system chugs along, Hanoi's first urban railway has been plagued by poor construction quality, delays and controversy surrounding its rolling stock. Now you can add wavy tracks to the list.
---
Related Articles:
- Completion Of HCMC's First Metro Line Delayed 2 Years
- Collapse On Hanoi Metro Construction Crushes Cars On Street Below
- A Look At Hanoi's Stalled Metro Line
---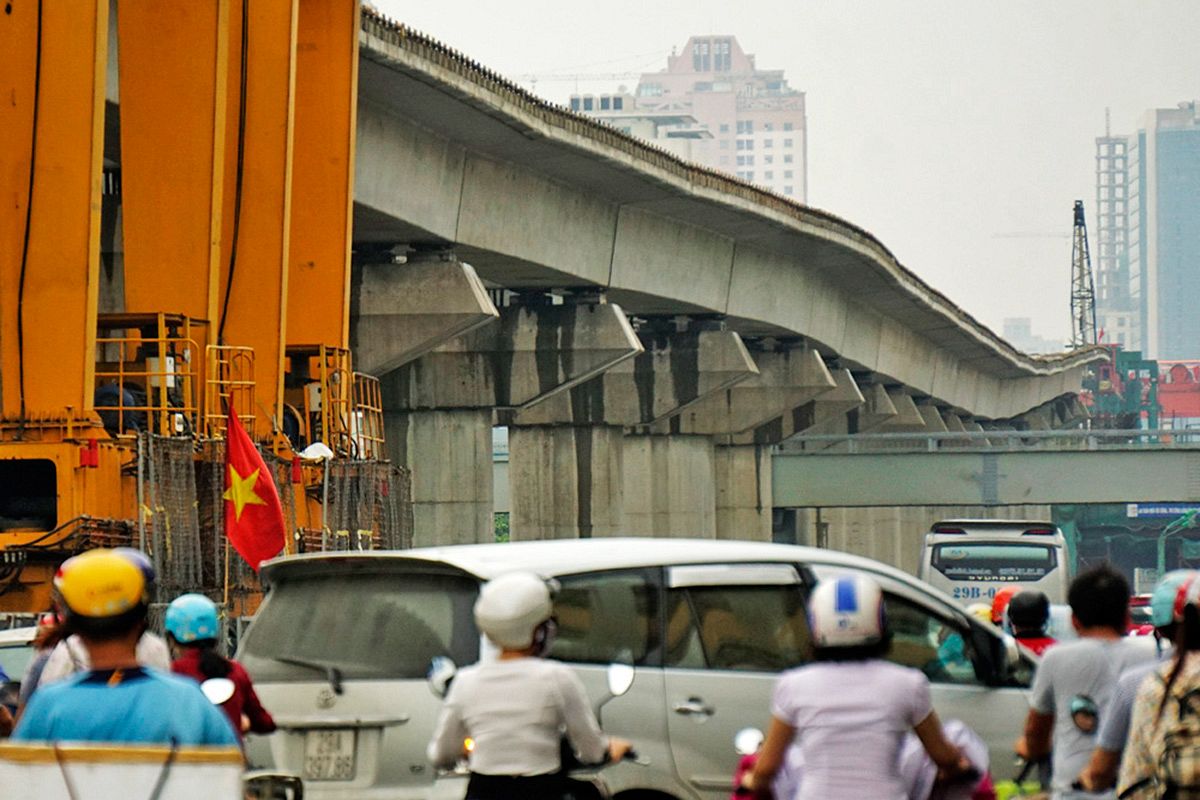 After girders were been placed along the Chinese-funded US$868.04 million Cat Linh – Ha Dong urban railway, wavy sections became visible to the naked eye, resulting in safety concerns among local experts and the public, reports Tuoi Tre.
Le Van Duong, deputy director of the project management unit, refuted these fears, telling the press that the wavy segments are intentional, designed to "optimize the operation of the trains in terms of efficacy and energy consumption."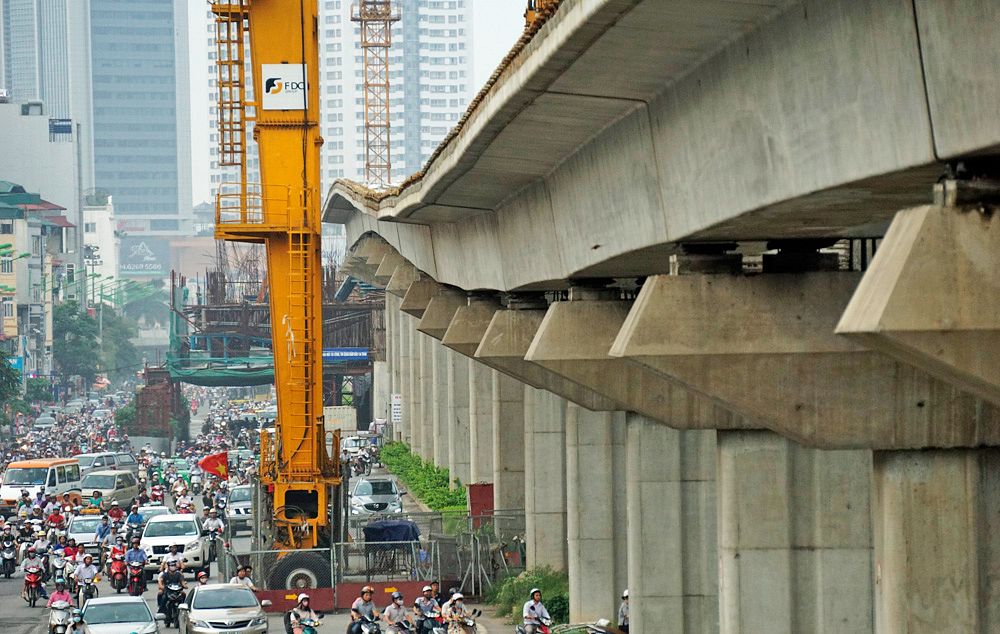 "The principle is the railroad will be higher at the section where the trains enter the terminal, and lower when they leave," said Duong at a press briefing in Hanoi on Thursday.
"Trains have to slow down when entering the terminal, so the railroad must be sloped to reduce over-braking and energy consumption."
"On the other hand, when the trains start their journey, the downslope railroads will enable them to accelerate without consuming much energy."
Many people, however, remained unconvinced, citing the lack of wavy designs in other urban railway projects across the globe.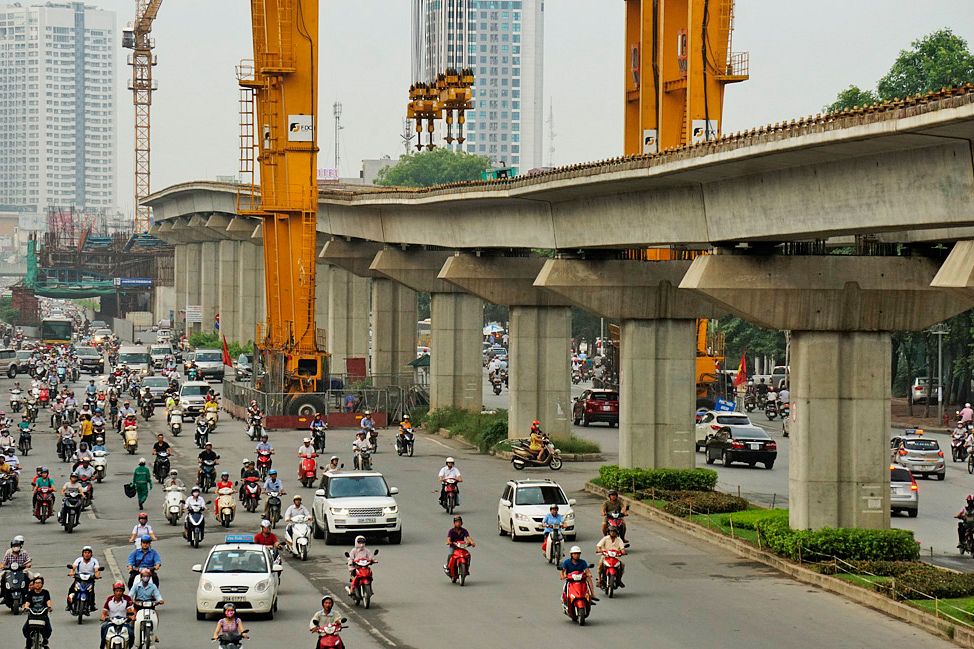 The China Railway Sixth Group, a subsidiary of construction conglomerate China Railway Group, is the EPC (engineering, procurement, and construction) contractor for the metro that has been under construction since late 2011 and. It is scheduled to open in 2016.
[Photos via DTI News]