Instead of bemoaning the fact that their wedding photo shoot coincided with the much-anticipated recent AFF Cup 2018 final match, a couple in Saigon decided to go with the flow and turn their bridal album into a bão-themed one.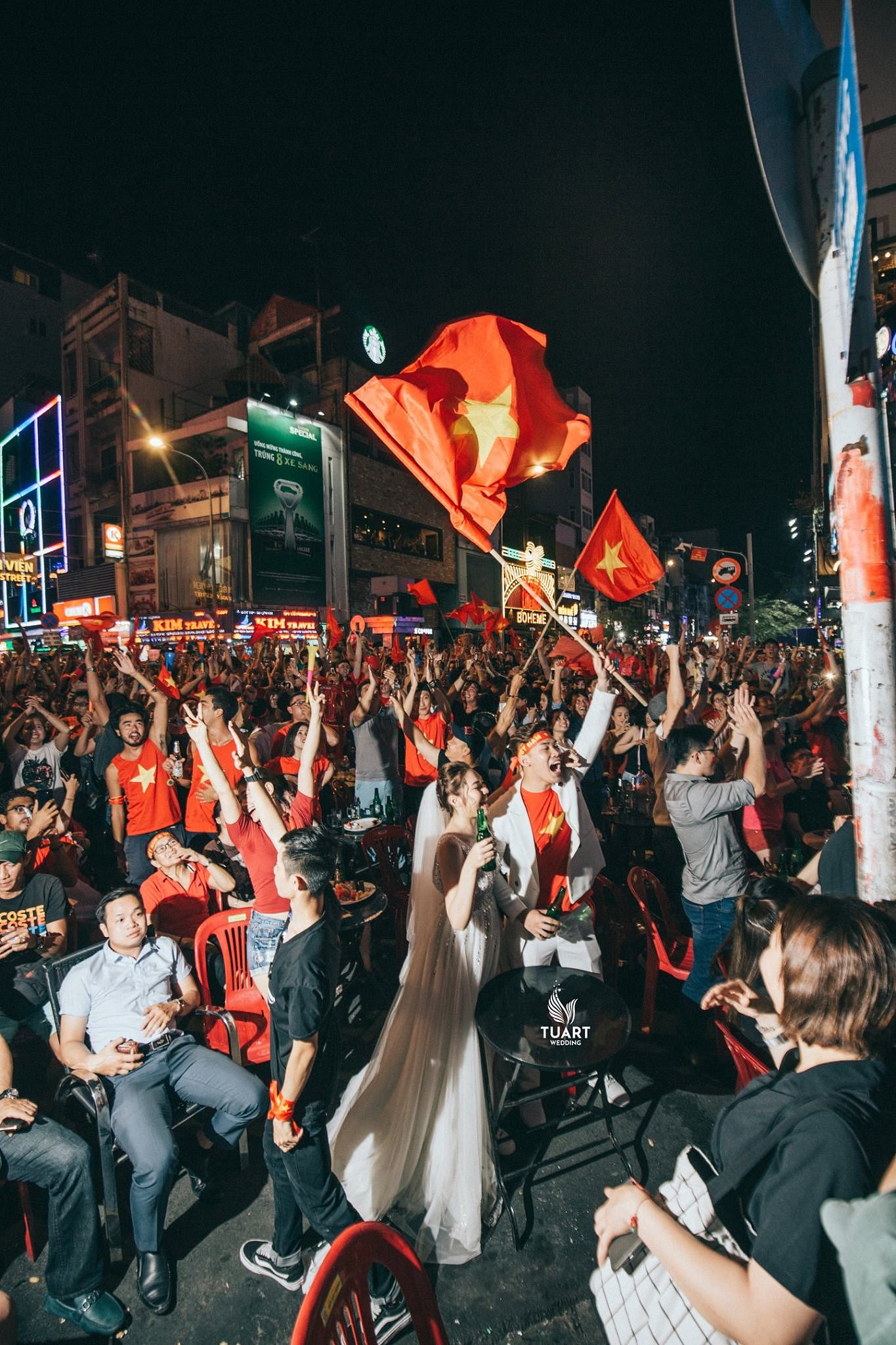 The happy-go-lucky couple is Anh Nam and Khanh Tien, whose wedding shots have been making the rounds on local social networks for being smack-dab in the middle of Saigon's wild football celebration. Instead of the usual stuffy tux, Nam wore a shirt bearing the Vietnamese flag and a "Việt Nam Vô Địch!" headband. Tien still retained a puffy sheer dress, but opted for comfortable white sneakers instead of heels. They both had flag stickers on their face as well.
Just more than one week ago, Vietnam made history by beating Malaysia in Hanoi to clinch the top position of AFF Cup 2018, ten years after their last gold medal. After that, fans nationwide broke into a full night of revelry and frenzied festivities. Judging by Nam and Tien's photos, everybody welcomed the couple with open arms as they stood on the back of a police truck waving the red-and-yellow flag.
According to the couple, they had no idea at the time of the photoshoot booking that December 15 would be the final of the AFF Cup, especially not a match with Vietnam playing. They had been shooting other portions of the album early in the morning at Nguyen Hue Walking Street when the photographers saw the preparations for the match and suggested that the couple join in the fun. They accepted and the rest is history.
In an interview with Ngoi Sao, Tien shared that her family owns a restaurant that Nam has been patronizing for eight years, but they didn't cross paths until this recent Tet. Their fathers arranged a group meal, and only then did the couple get to know each other. They started talking more after that and fell in love.
Have a look at Nam and Tien's bão-themed wedding shoot in Saigon below: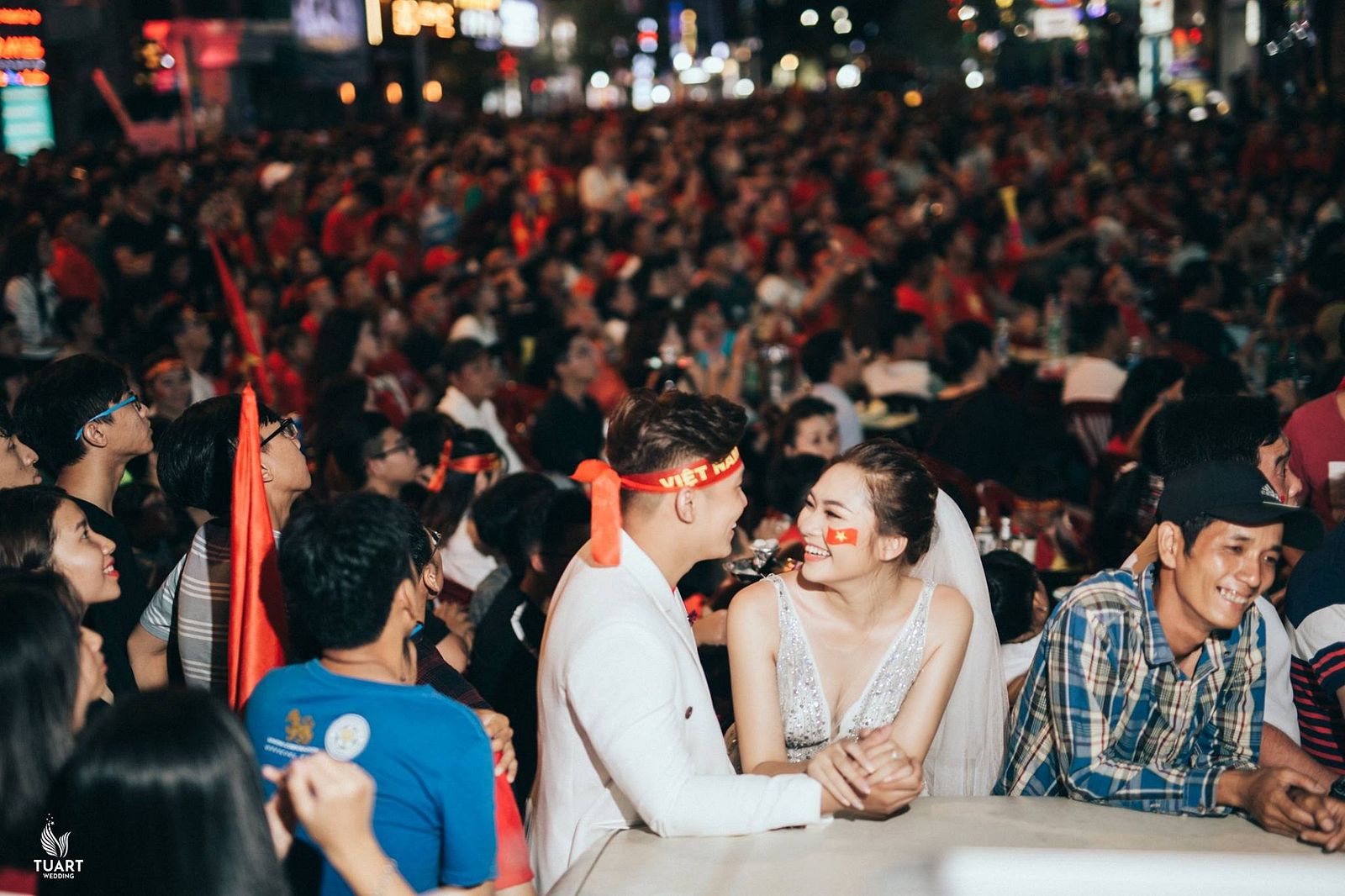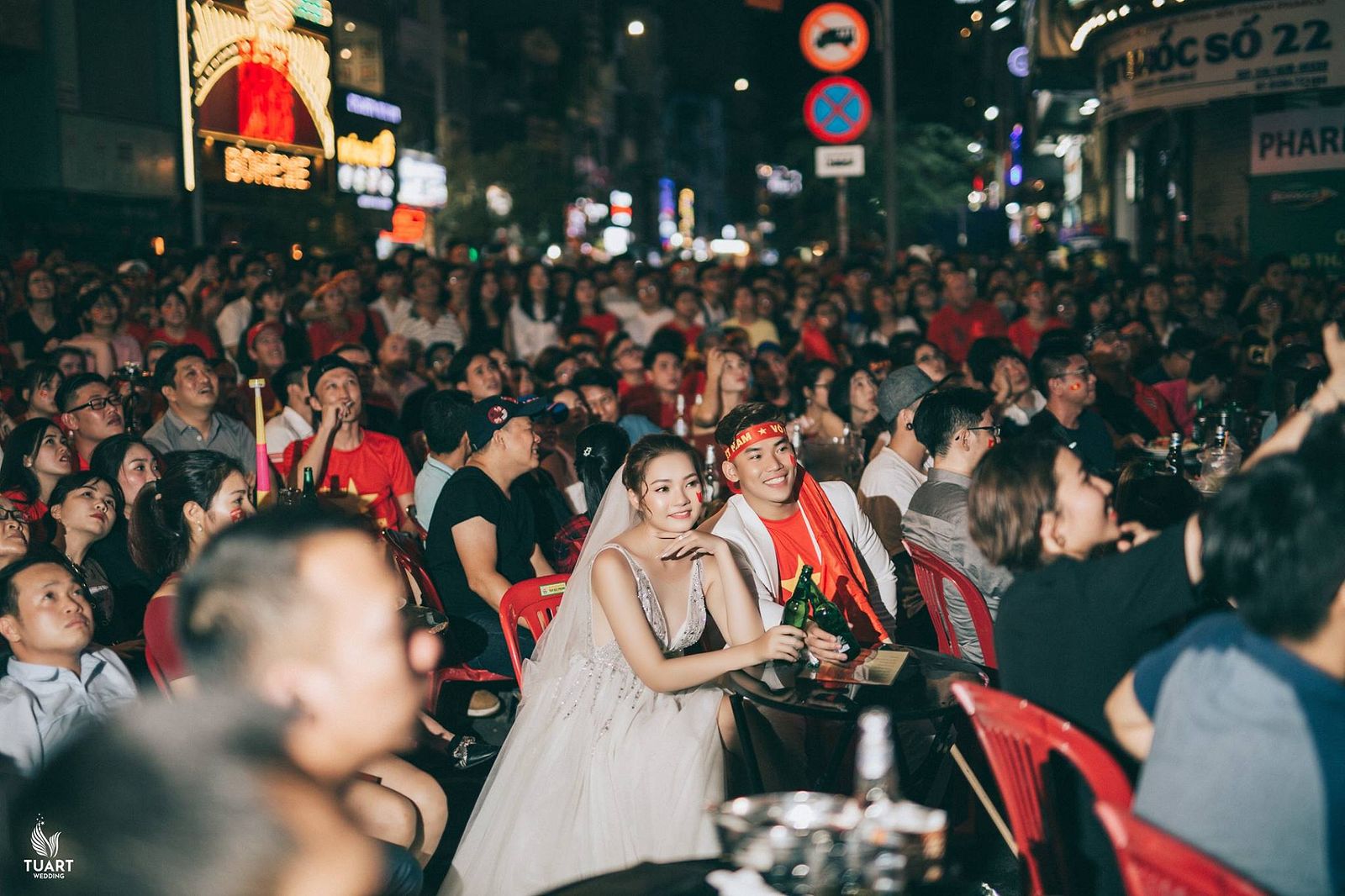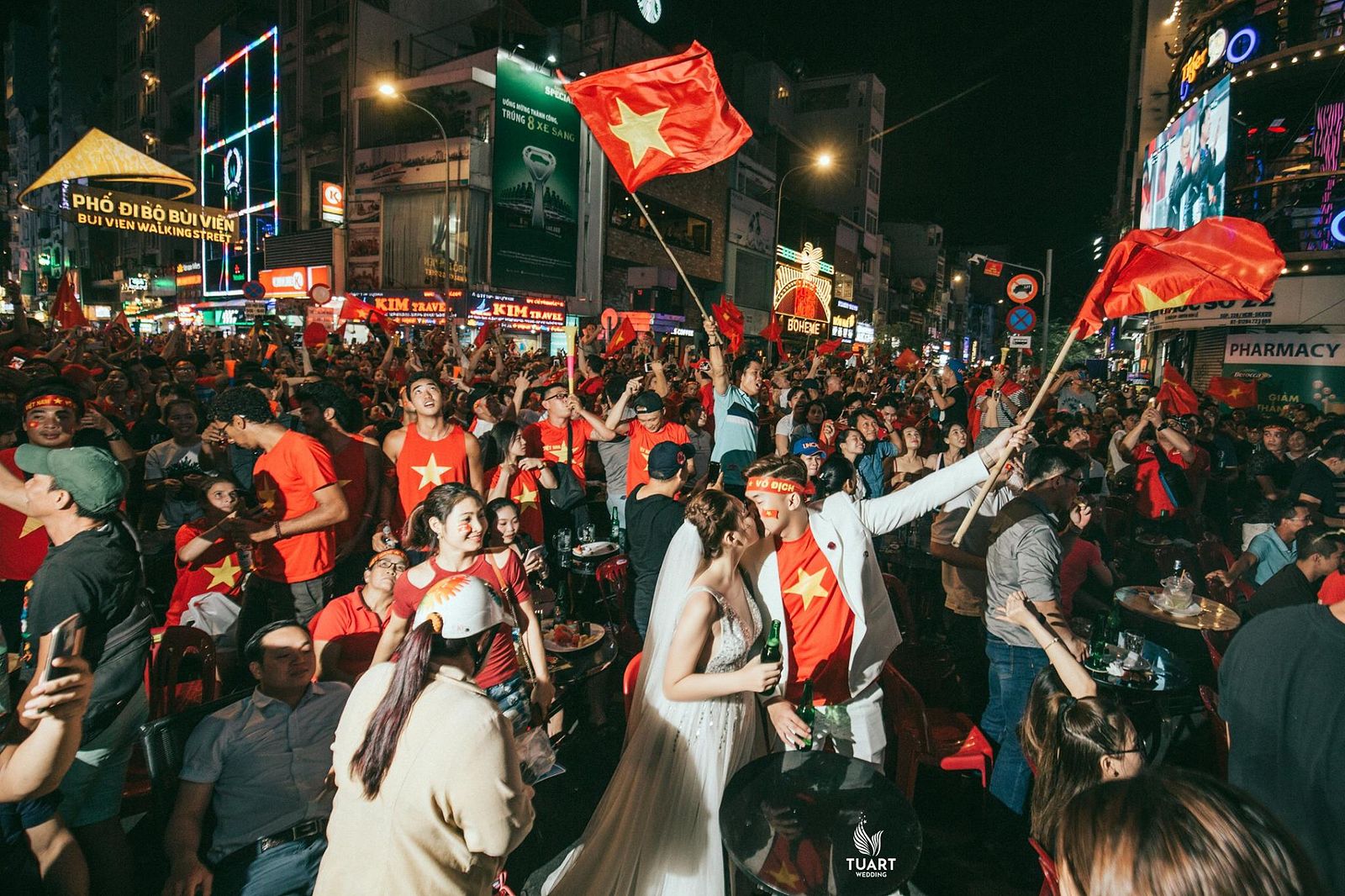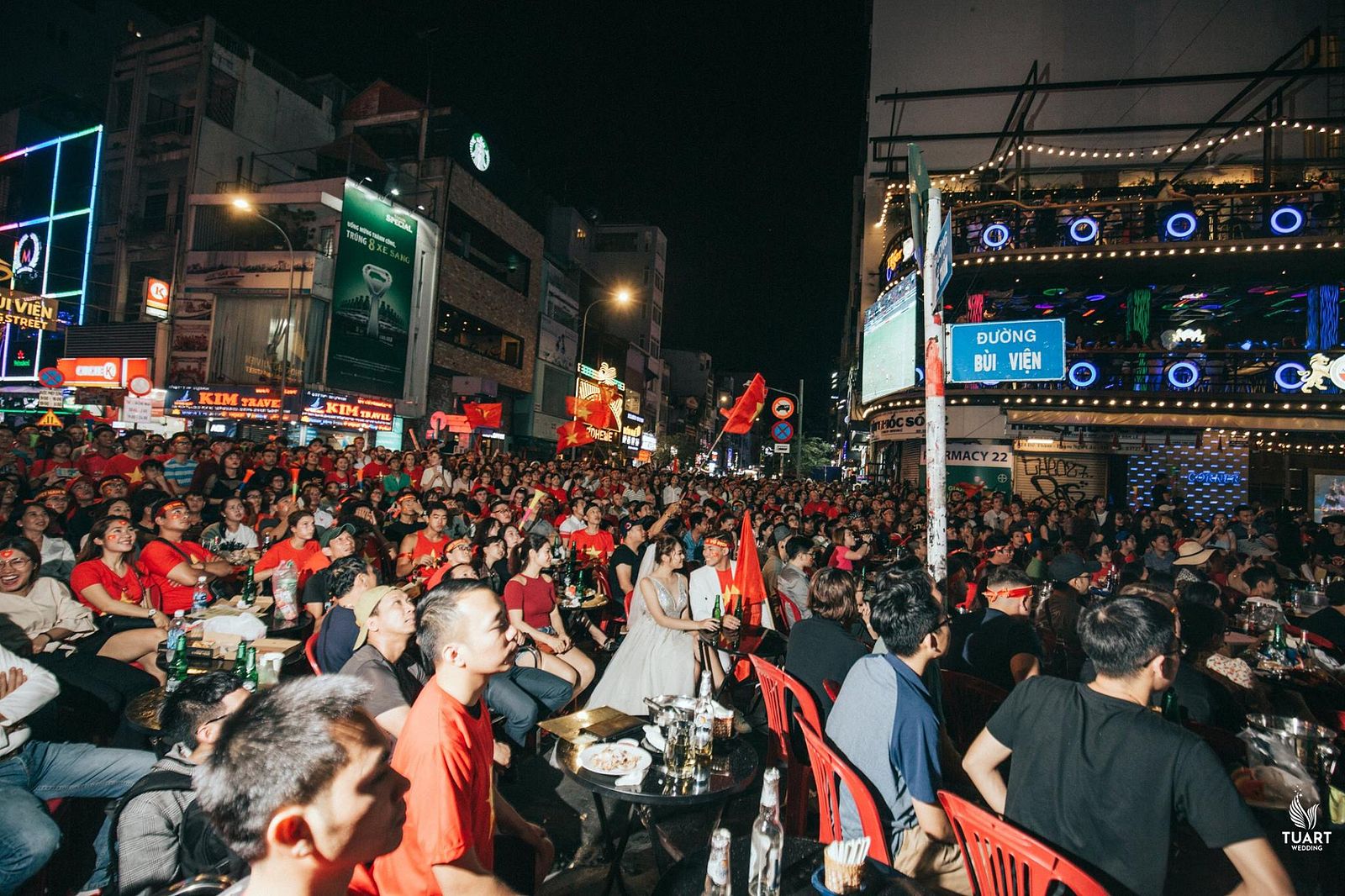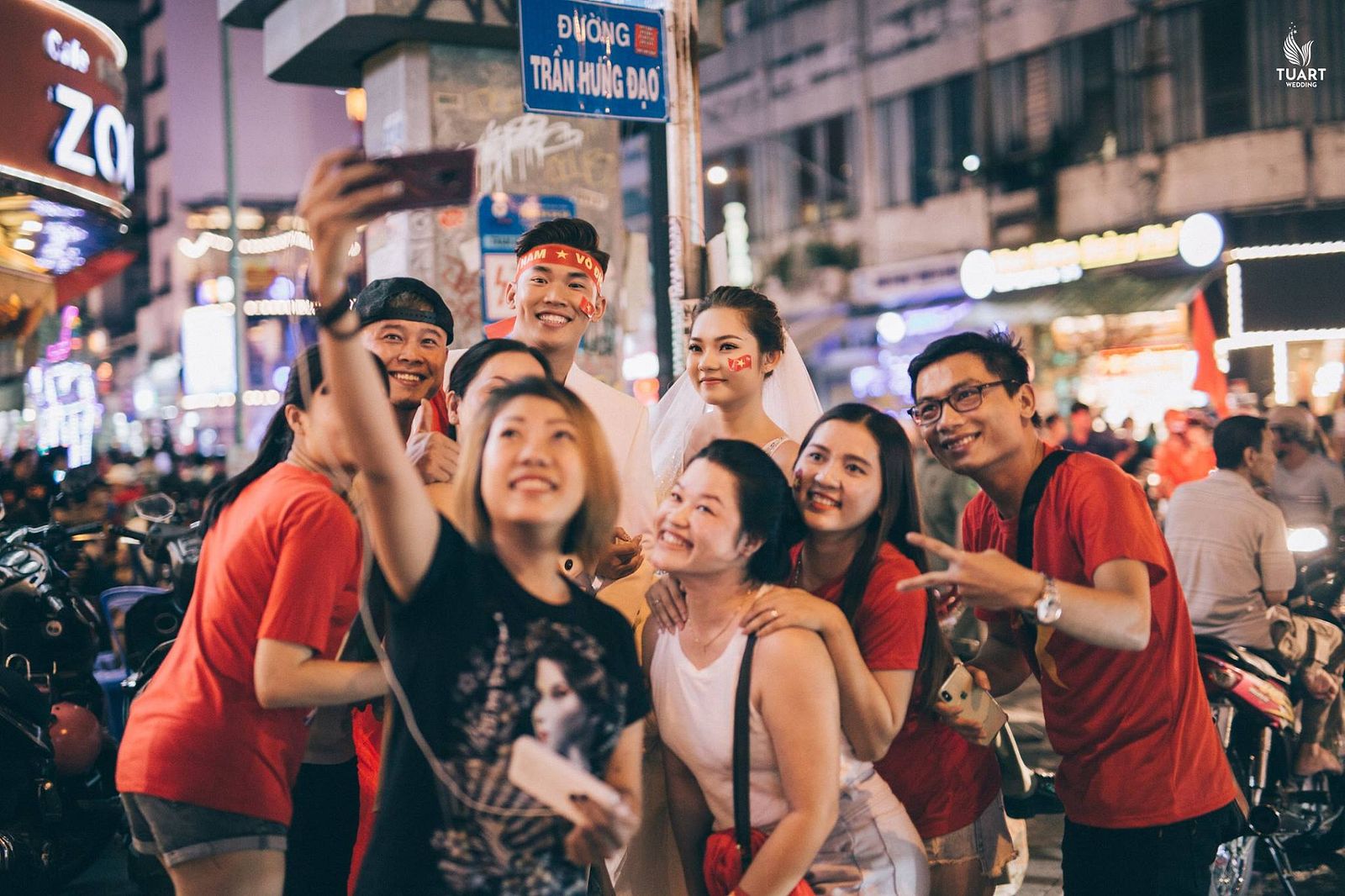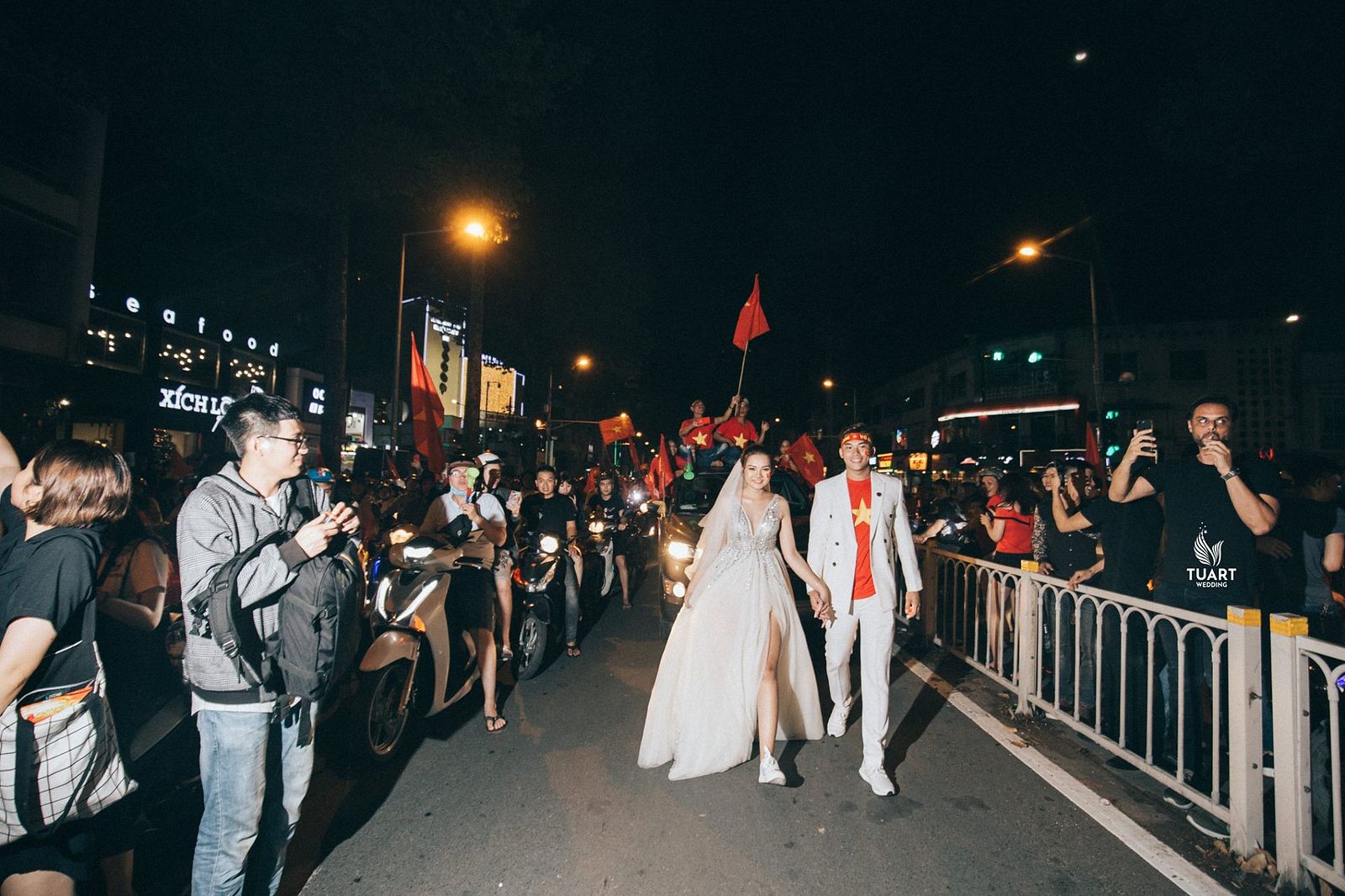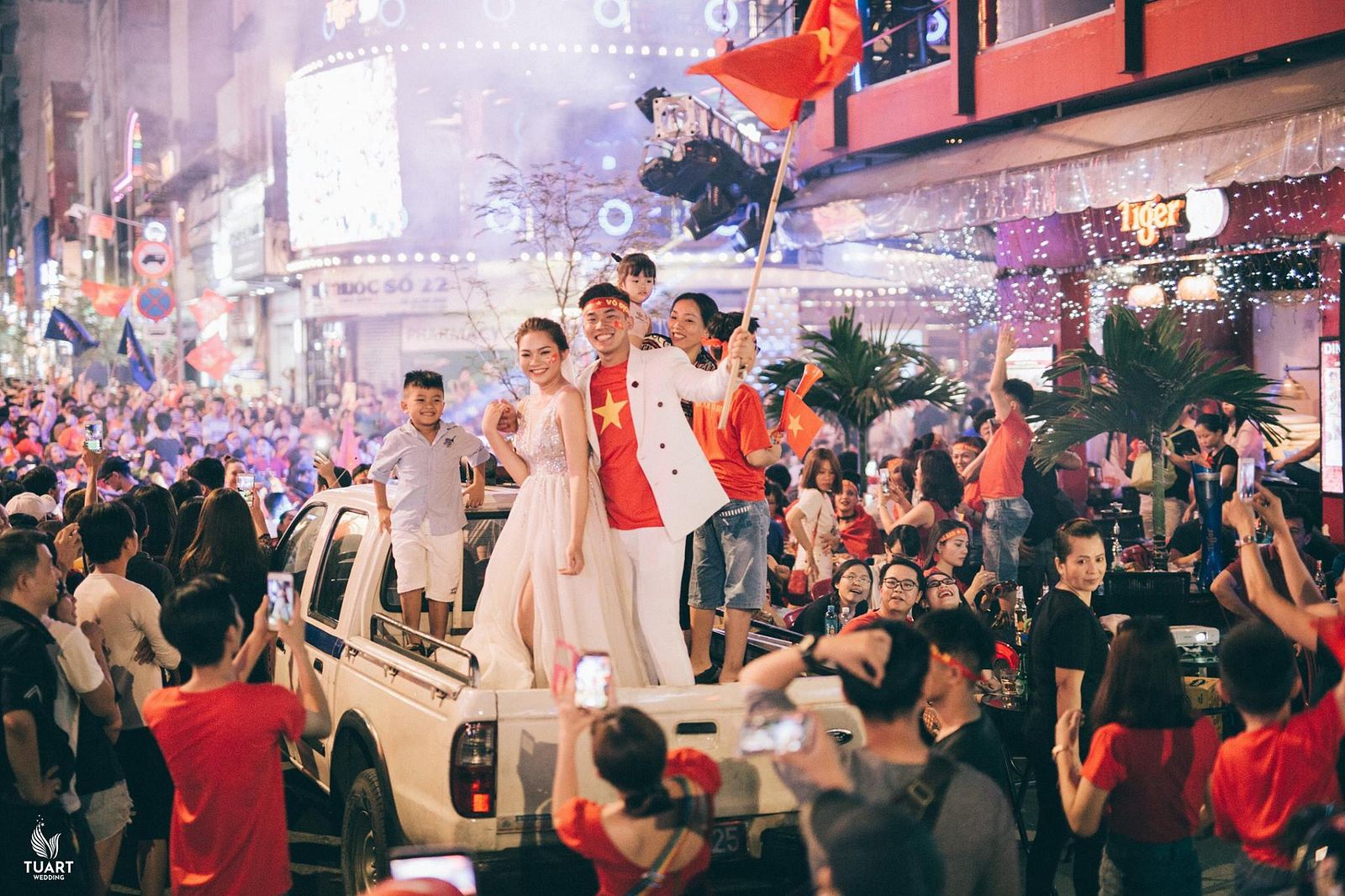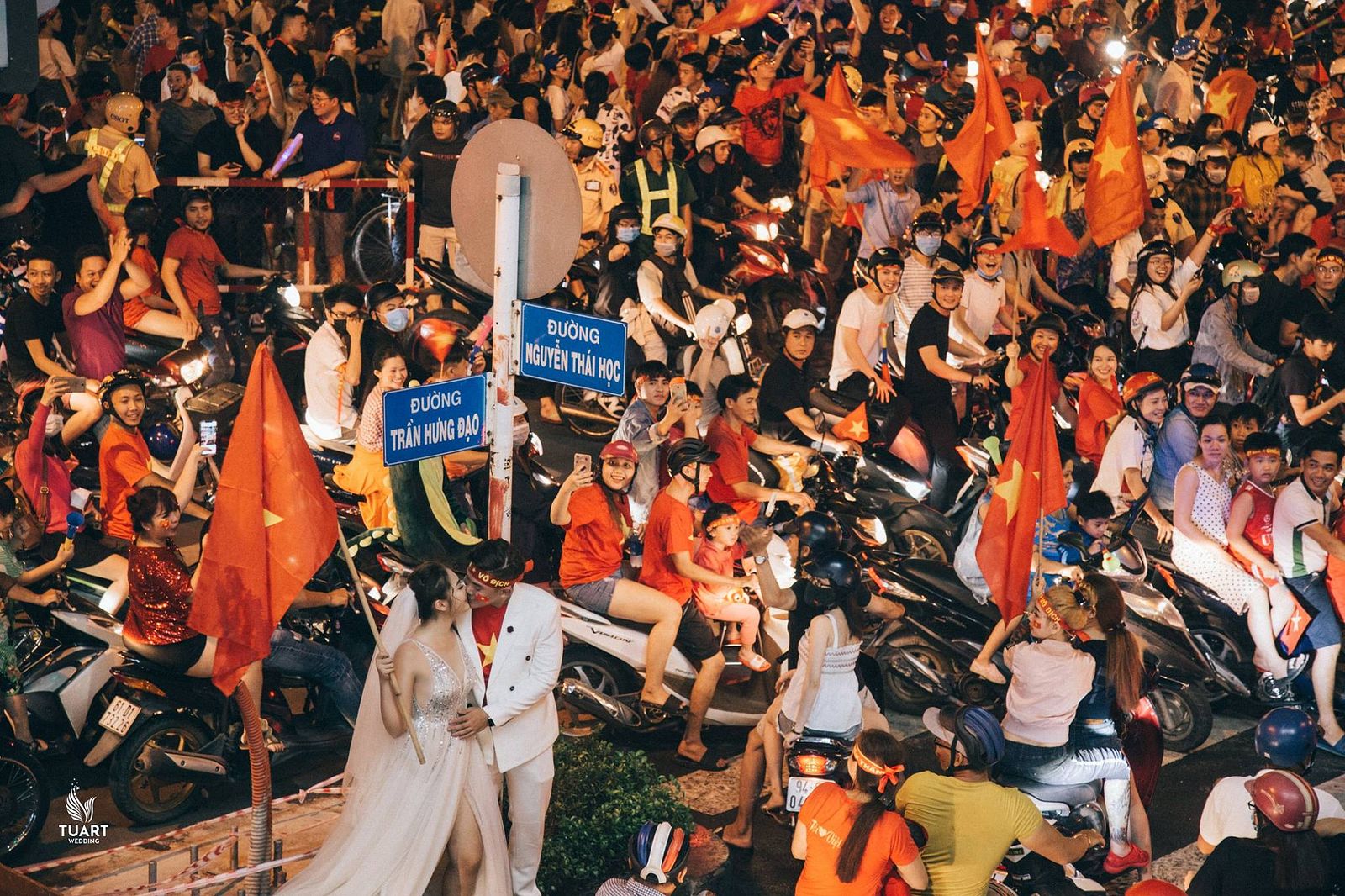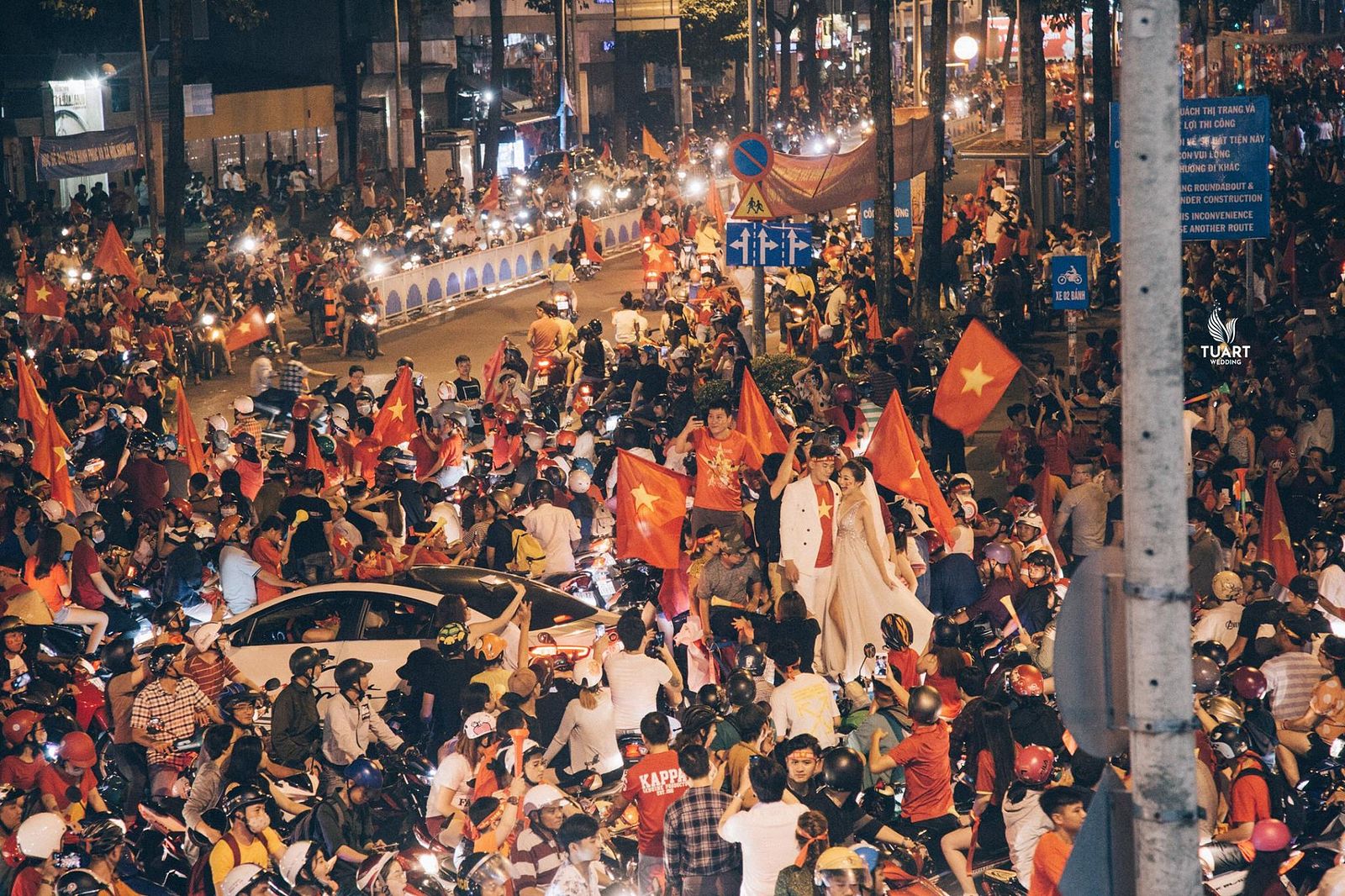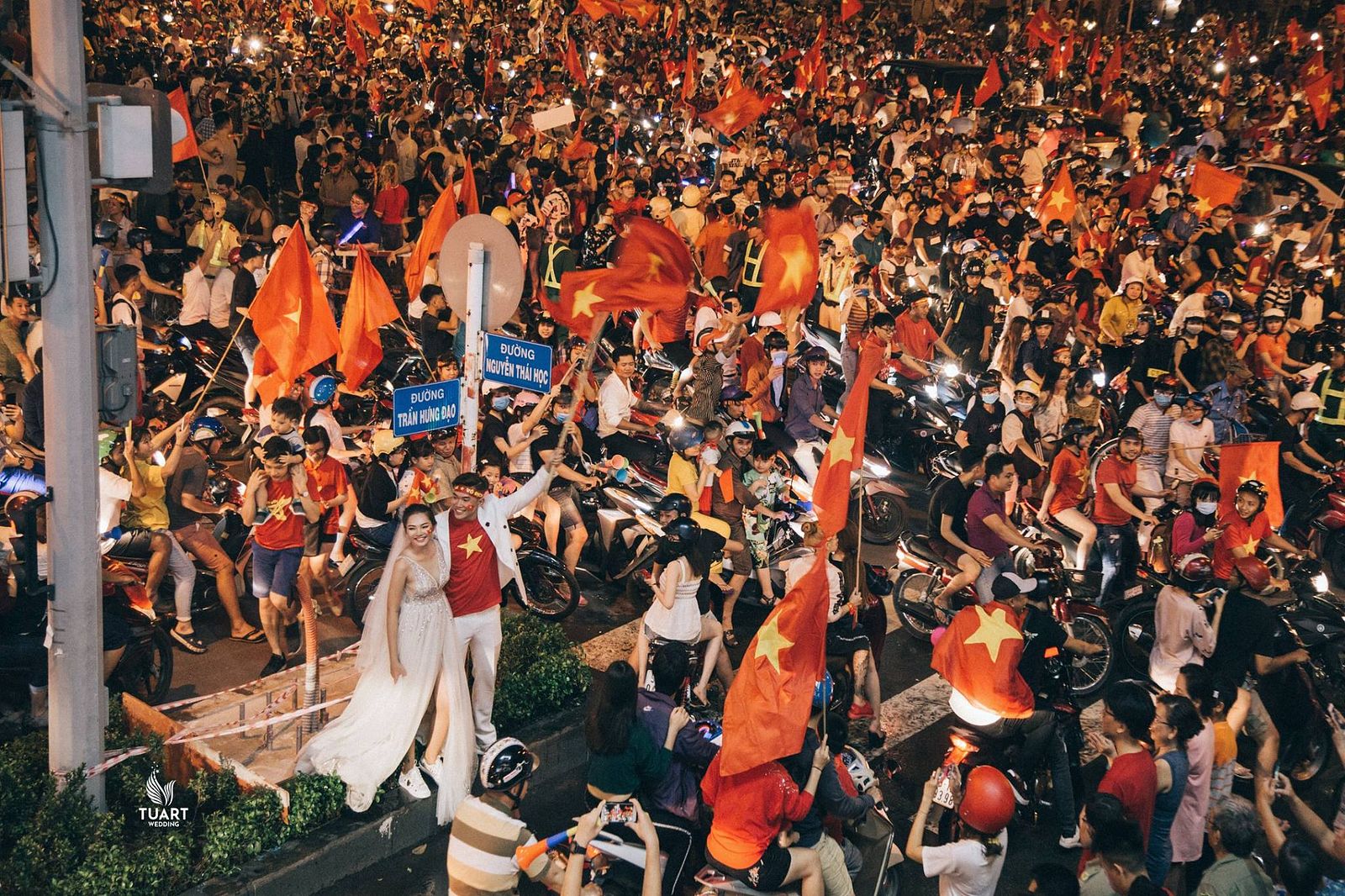 [Photos via TuArt Wedding]
---

Related Articles:
---